This post may contain affiliate links. Read my disclosure policy here.
Jennifer Donovan, 5 Minutes for Mom contributor, is here to share with you another awesome Christmas Giveaway. This post is sponsored, but all opinions remain those of the writer.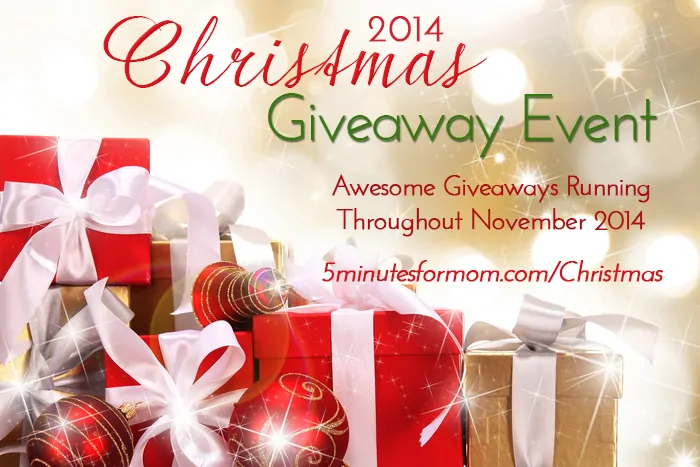 Many people are cutting the cord these days, not only to the cable box, but to the phone. In fact, it's rather common not to maintain a home line. That's not a choice I've made for a few reasons, even though I use my cell more and more for contact with friends. I have a son who is old enough to be left home alone on occasion, yet not old enough (in my opinion!) to need a cell phone, so he has to be able to reach us. I also like to give out my home number to businesses and others who I don't want to reach me on my cell phone 24/7.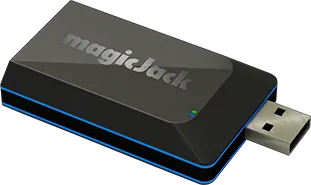 One cool thing about MagicJack plus the magicApp is that you can use your home number and have the calls ring simultaneously on your cell as well if you do want that access — without using your cell minutes.
This would be a perfect gift for a college kid who you want to have the additional security of another line or for your parents or grandparents who are on a budget. Maybe you want to put it on your own Christmas list so you can set up a separate business number for yourself. The usages really are limitless.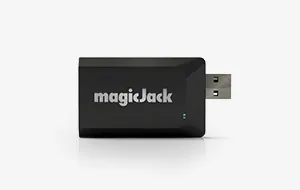 The updated magicJackGO device provides crystal-clear voice service over an existing broadband Internet connection. A year of unlimited local and long distance calling to the U.S. and Canada comes with the ultra-low device price of $59.95*. Then, the same great service is only $35*/year – less than $3 per month.
magicApp is a free over-the-top companion app for almost any iOS or Android device, ideal for saving mobile minutes and gives users one number that rings on GO devices and mobiles.
magicJackGO also offers free international calls TO the U.S. and Canada from anywhere in the world, and very competitive outbound international calling rates as well. Calls between magicJack and magicApp customers are also free and unlimited.
This video explains the product well:
magicJackGO Web English :60 from magicJack on Vimeo.
Enter to win
One of you (U.S. and Canada eligible) will win a magicJackGO device, which includes one year of free unlimited local and long distance calls to the U.S. and Canada.
Open to both US and Canadian residents.

Merry Christmas!!!
Holiday Gift Guides
Find more fabulous gift ideas in our Holiday Gift Guides and Link Up Your Own Gift Guide Here…