This post may contain affiliate links. Read my disclosure policy here.
One of the best ways to capture memories at a party or a holiday is with a fun photo booth. See how to make a party hat and other DIY photo booth props in this tutorial with free printable templates. You can also check out our DIY photo backdrop tutorial to see how we made this photo booth.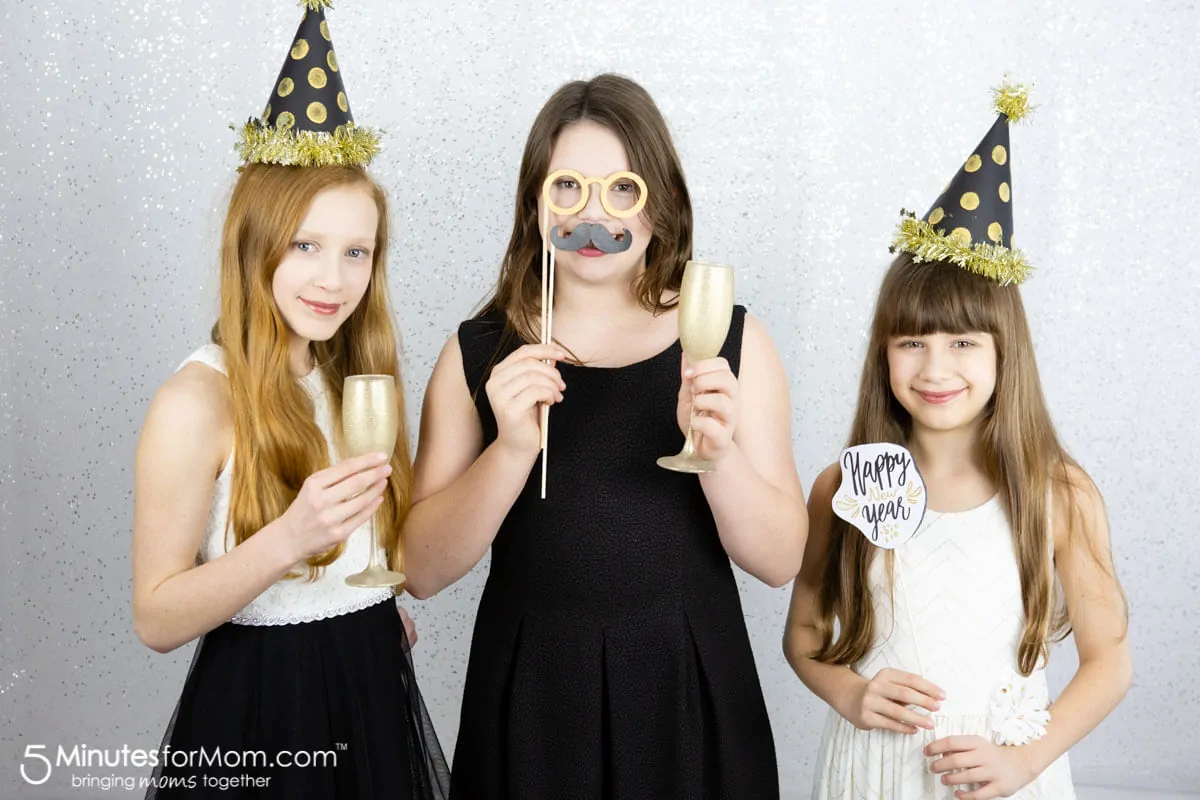 A couple years ago, as part of our Testor's Crafternoons campaign, we created this tutorial to show you how to make your own New Years photo booth props. This craft and video are part of our ongoing sponsored partnership with Testors Crafternoons.
New Year's Eve is coming again and like last year, most of us will have small family celebrations. But we can still make fabulous party photos to share with the rest of our friends and family.
These DIY photo booth props and party hats were such a hit, that we want to share them with you again.
Create a stunning DIY New Year's Eve Photo Booth complete with DIY Photo Props for the most memorable New Year's Eve celebration your family has ever had.
This holiday activity gives you extra quality time with your family and friends. First, you get to spend time together making party hats and photo booth props including sparkly champagne glasses, goofy glasses, fun bow ties, and much more. Then you get to celebrate together taking party pictures in your fabulous photo booth.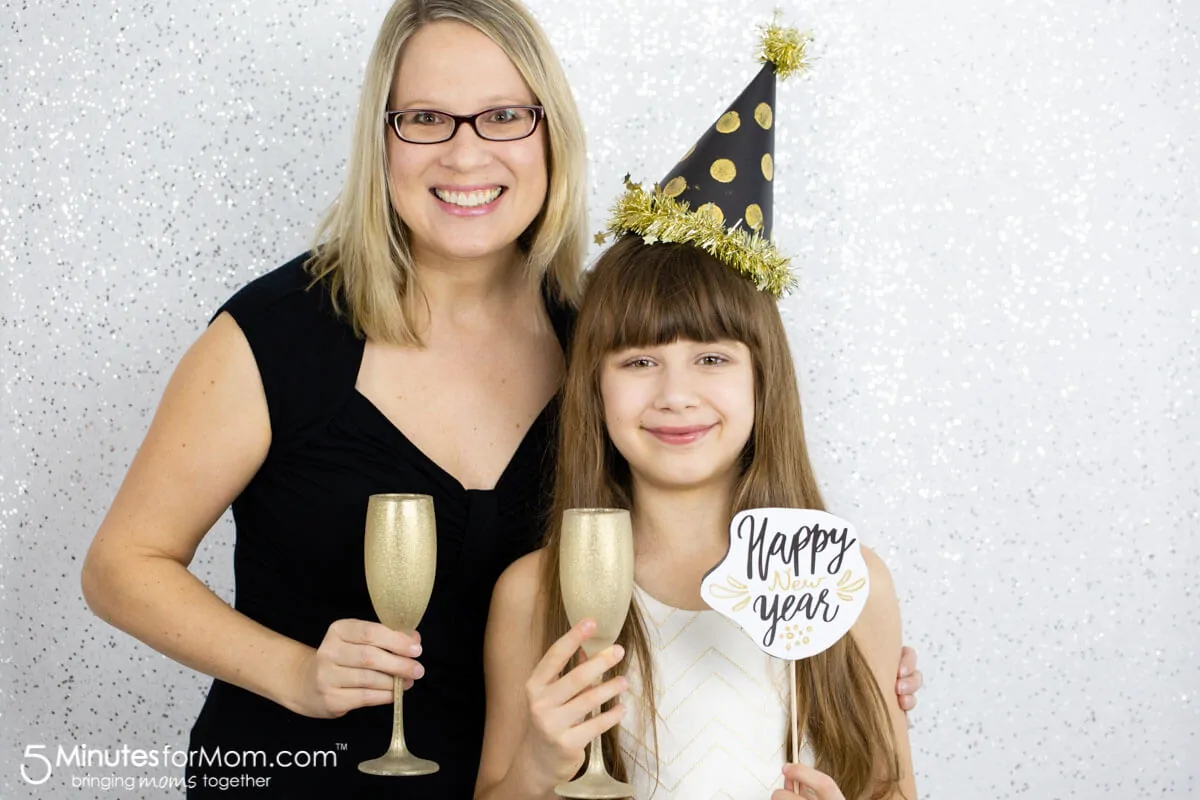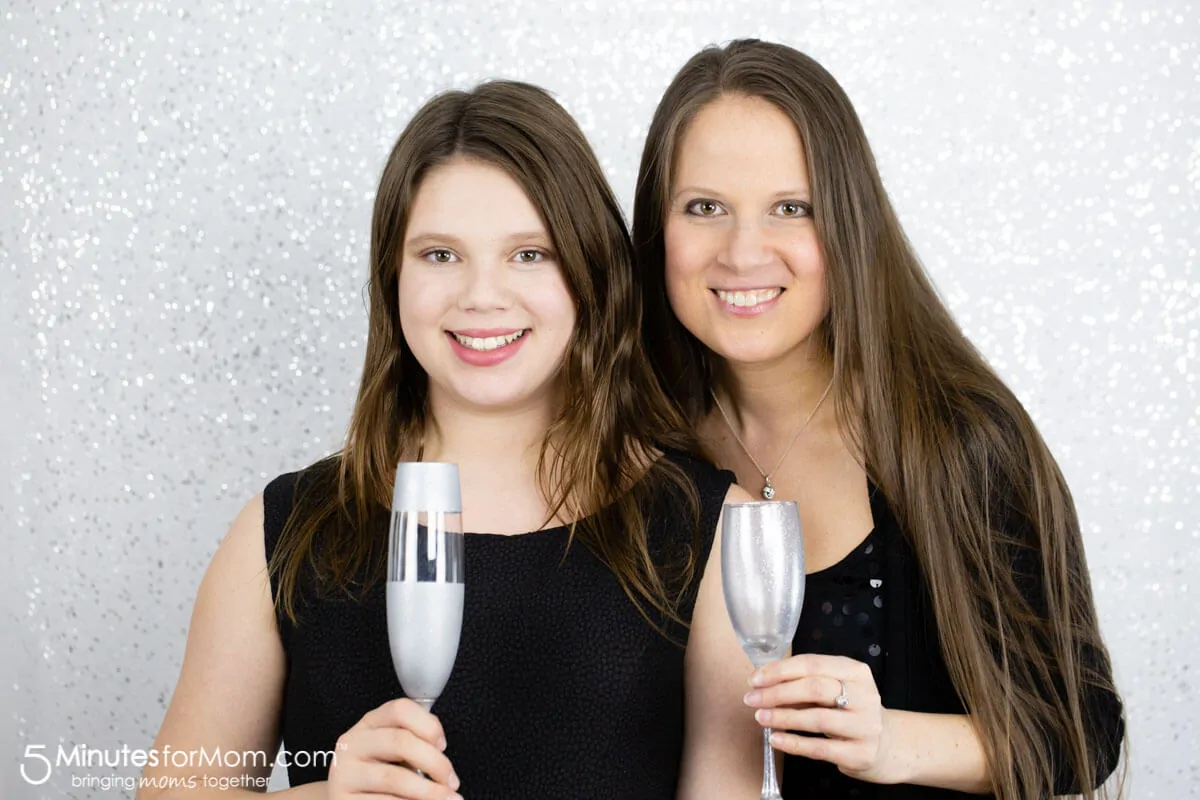 You can use your DIY New Year's Eve Photo Booth for a New Year's party, your family New Year celebration, a family photo shoot, or any other celebration.
You can reuse these DIY photo booth props over and over again for all types of holidays and parties. Just switch out the wording on the signs and the party hats.
Photo Booth Prop Supplies
We used several Testors products in these crafts including…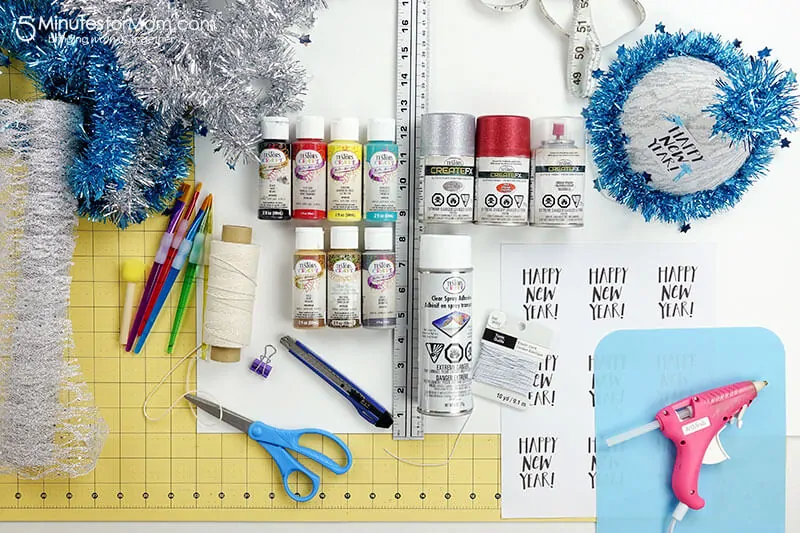 DIY New Year's Eve Photo Booth Props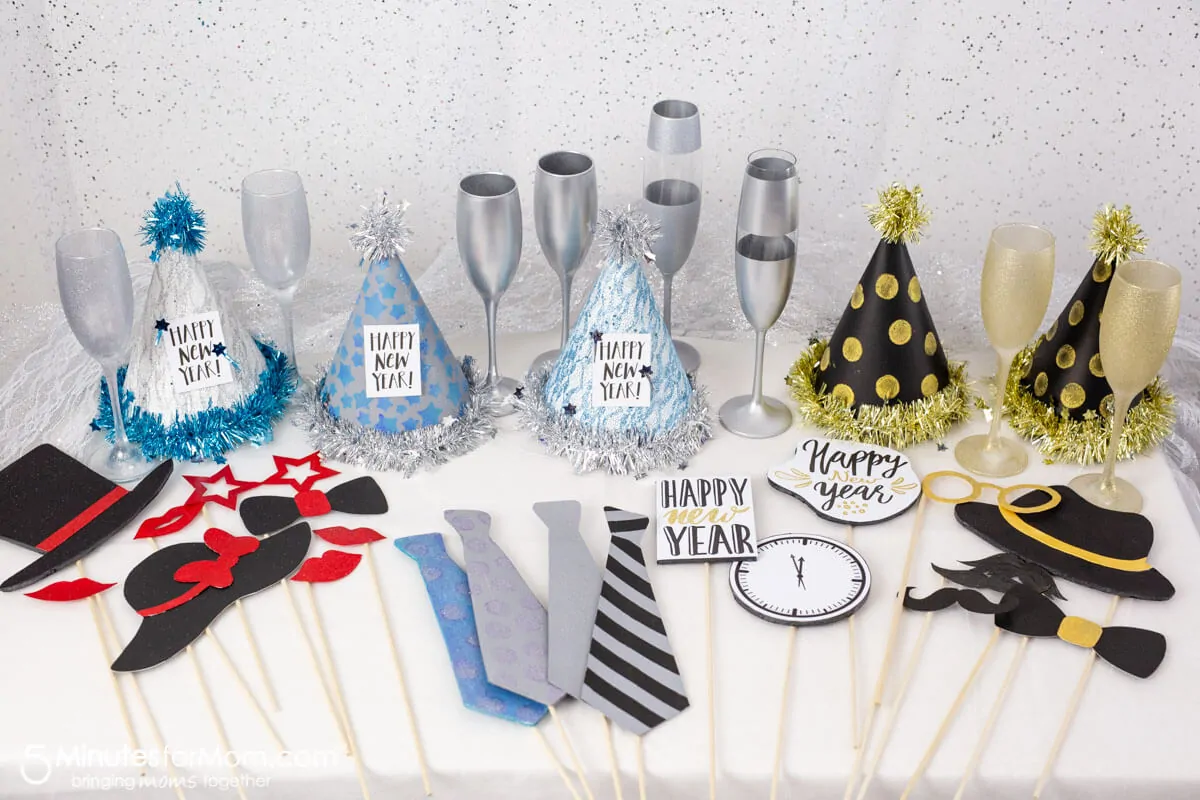 As you can see in the video above, or in the video on our YouTube channel, these photo booth props are easy to make.

Printable Photo Prop Templates
Tip 1 – Paint Your Props
Save your printer ink and have more fun PAINTING with our printable photo prop templates.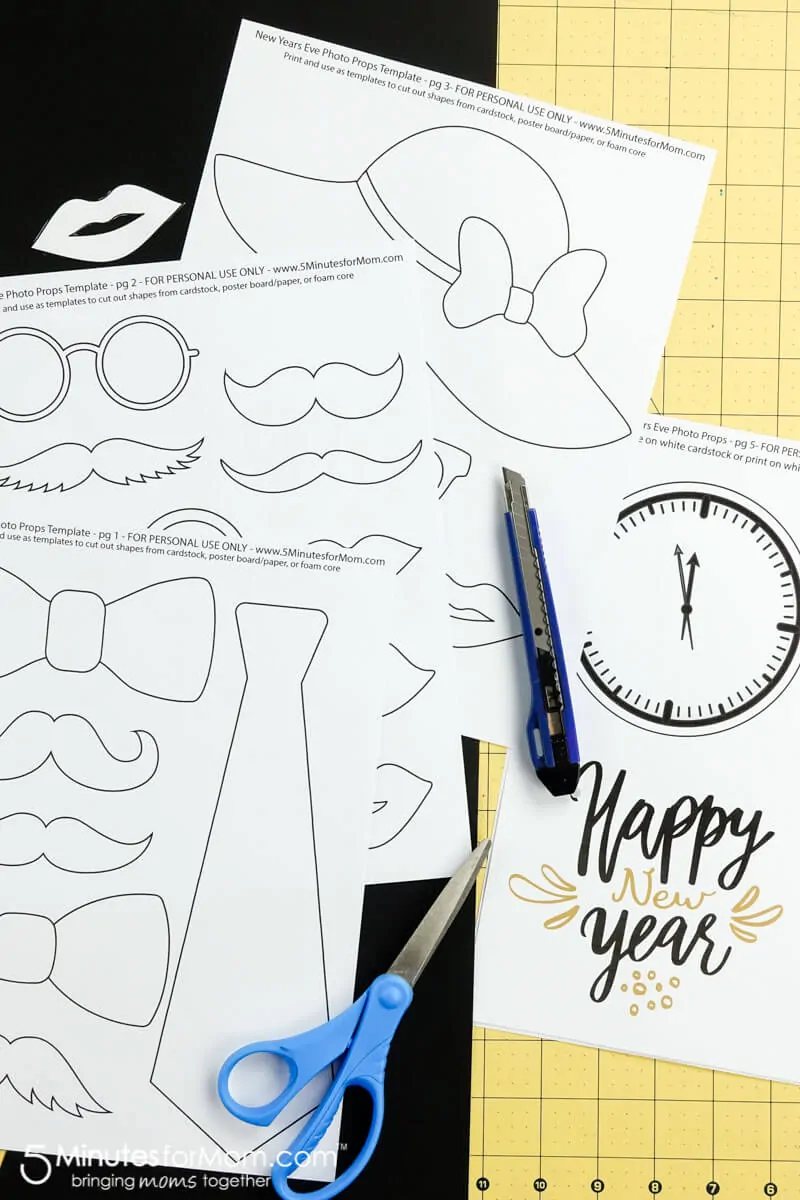 Many colored printables use a lot of expensive printer ink. So save that ink, and get creative painting your photo booth props.
Not only will your photo props look incredible, but you and your family will also have a ton of fun together painting them!
Click here to download the free printables…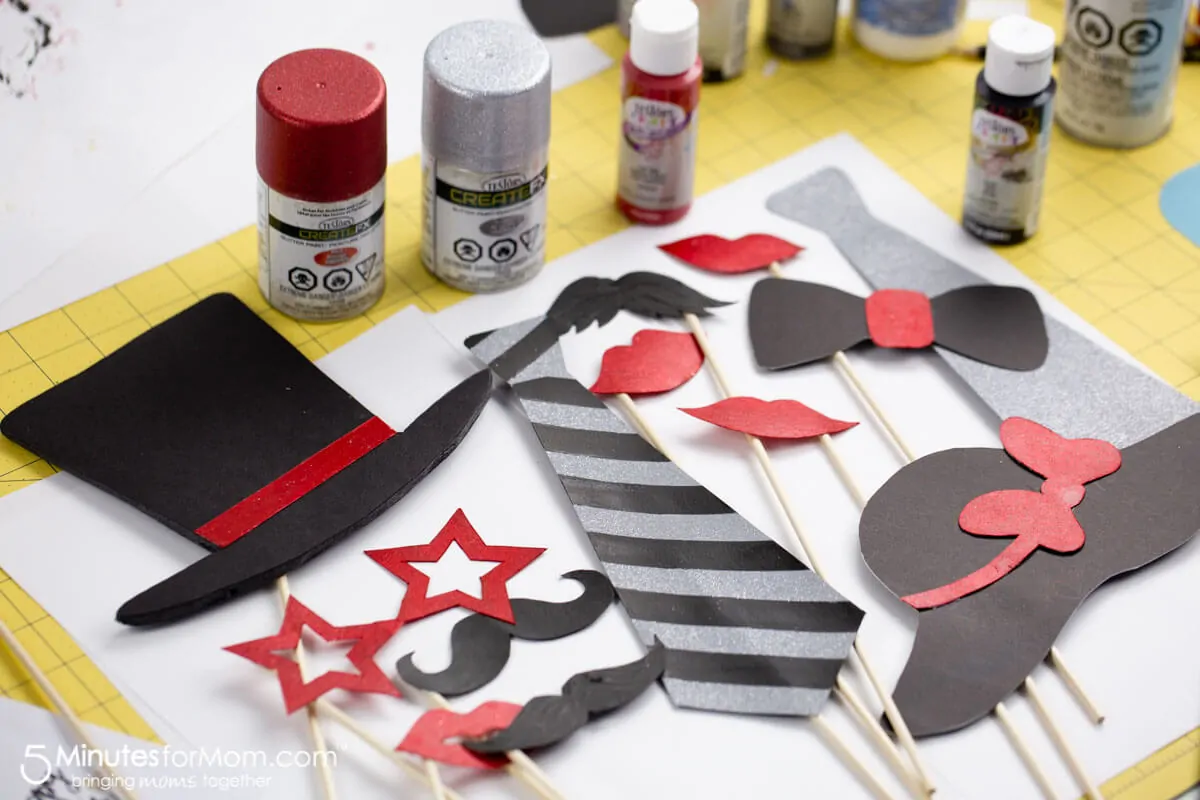 Tip 2 – Use Sturdy Paper or Foam Core
You can use sturdy poster paper, cardstock, or foam core to make your photo props.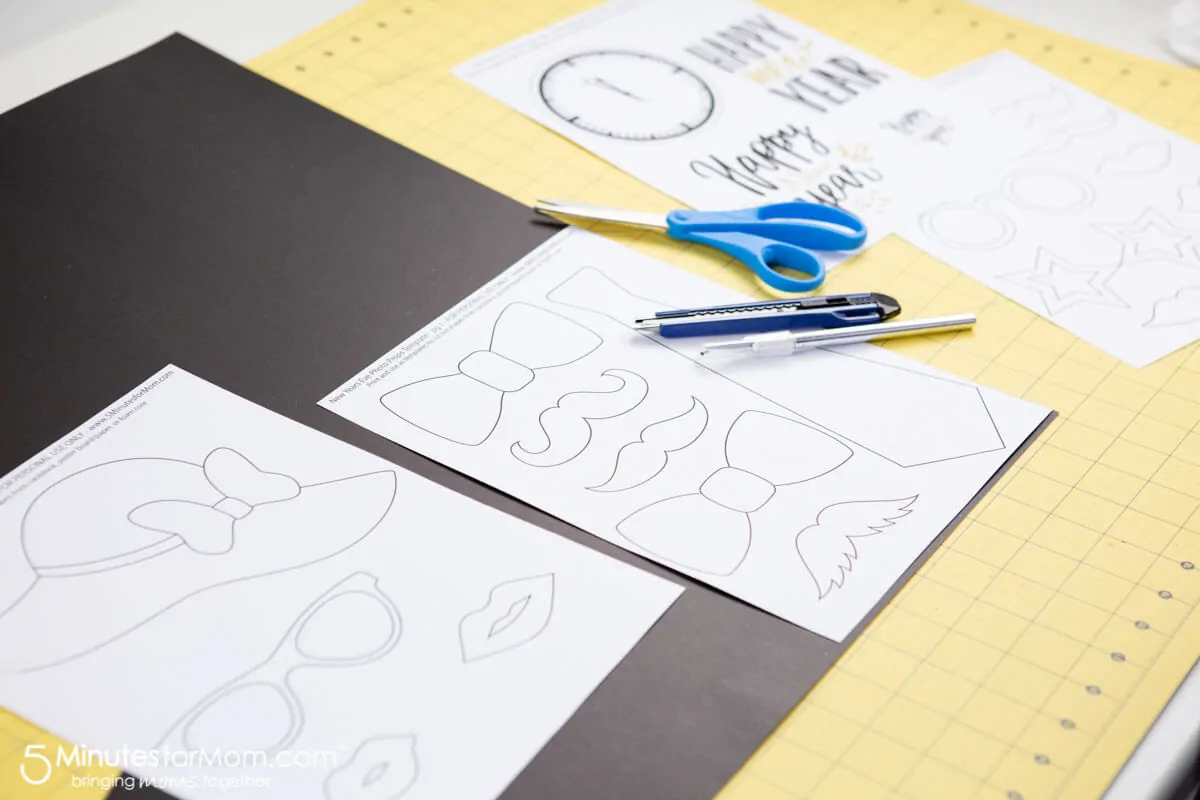 Tip 2 – Add Flair
To add more color and flair to your DIY photo booth props, cut out extra pieces of your props, such as ribbons and bows, and paint separately.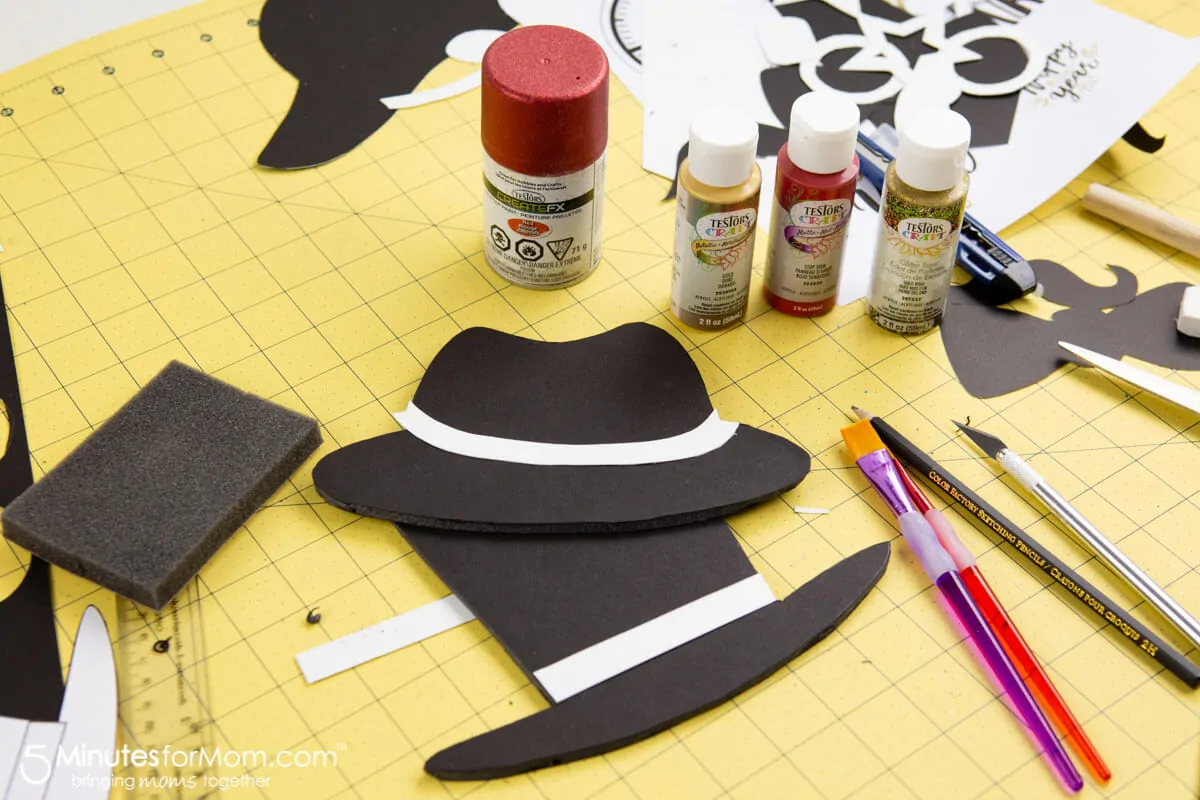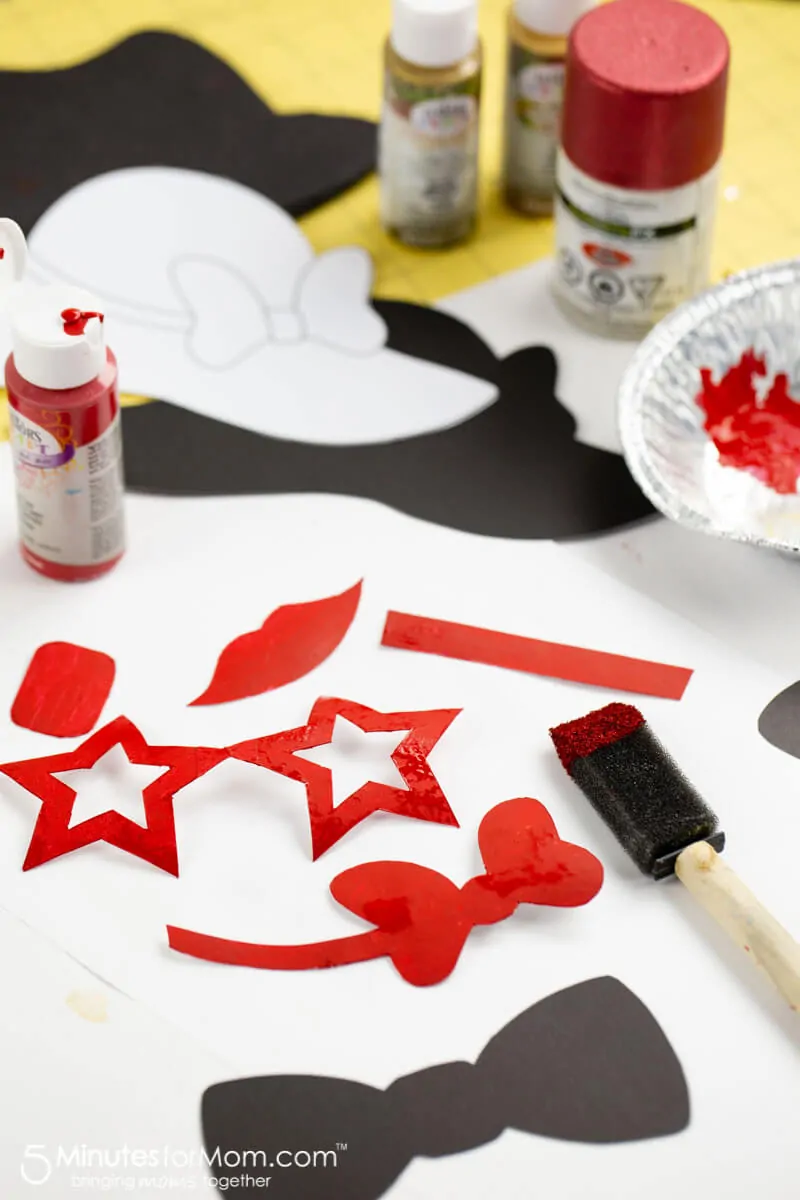 Tip 3 – Sand Your Edges
Use fine sandpaper to smooth out any rough cutting edges on your foam core or poster paper cutouts.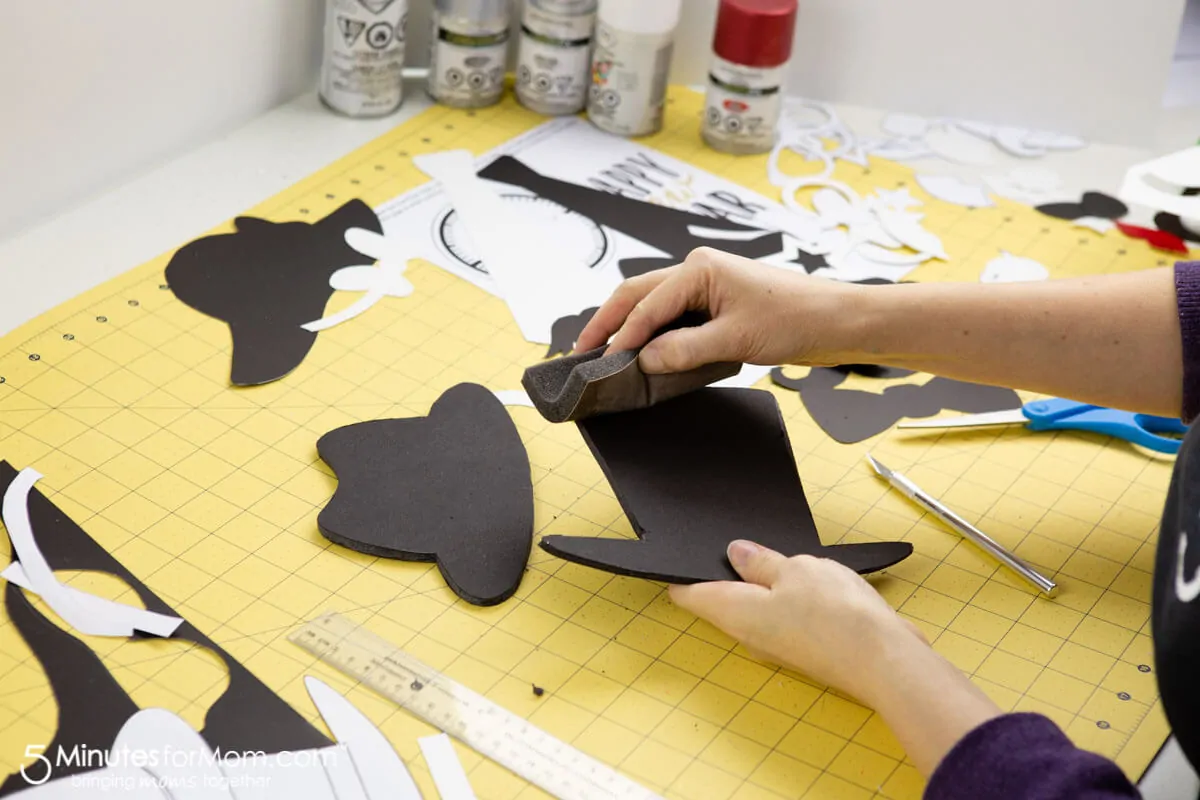 Tip 4 – Strengthen Your Photo Booth Props
Strengthen weak areas of your props with masking tape. It won't show since you will be painting your props.

Tip 5 – Add Patterns and Texture
Use stencils, foam brushes, and washi tape to add patterns to your photo props.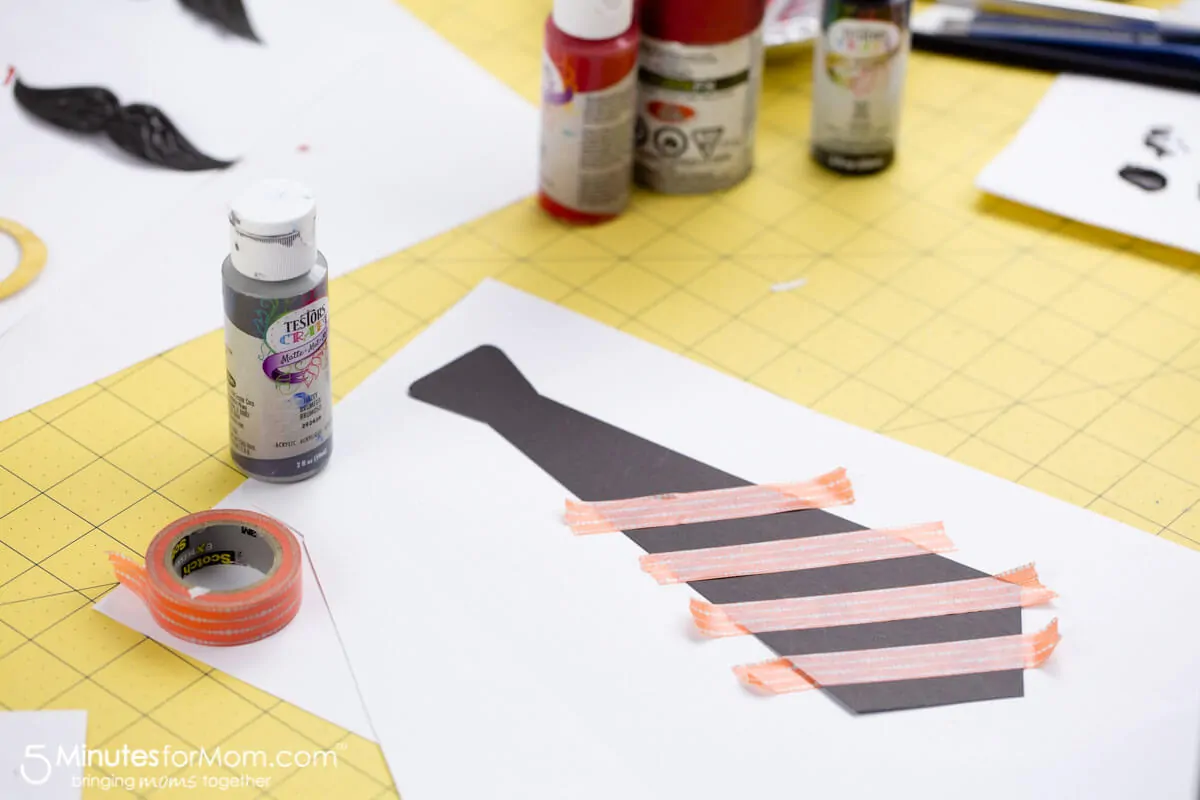 You can also use Testors Dimensional Paint to add texture to your photo booth props.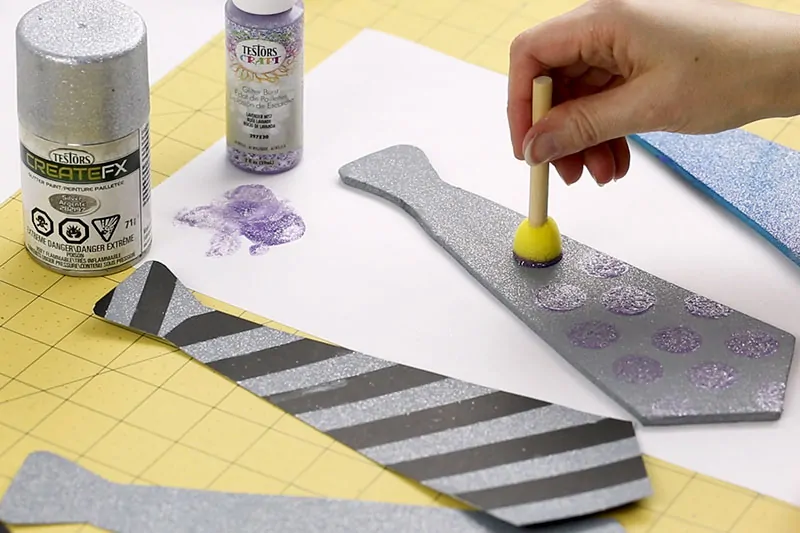 Tip 6 – Shimmer and Shine
After painting your props with acrylic paint, add extra shimmer and shine with a quick spray of Testors CreateFX Glitter Paint.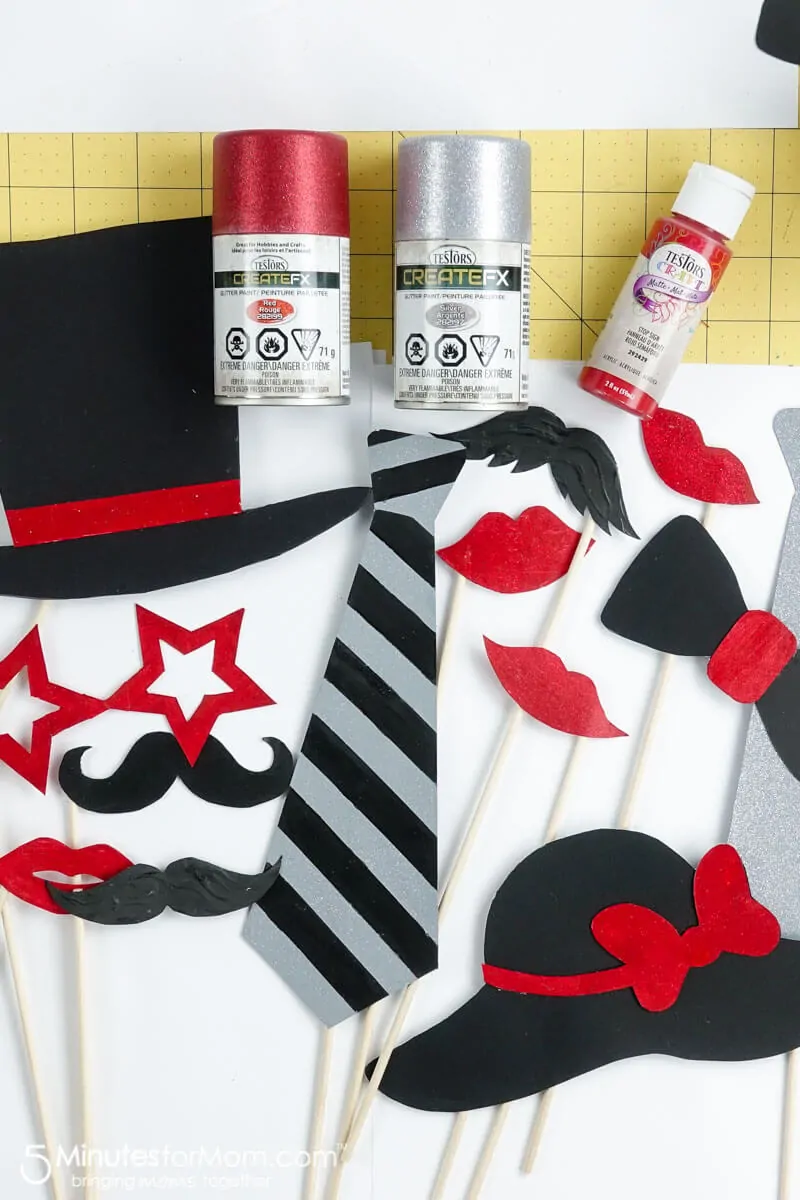 Tip 7 – Reinforce The Back
Reinforce your dowels by hot gluing an additional piece of cardstock to the back.
How To Make Glitter Champagne Glasses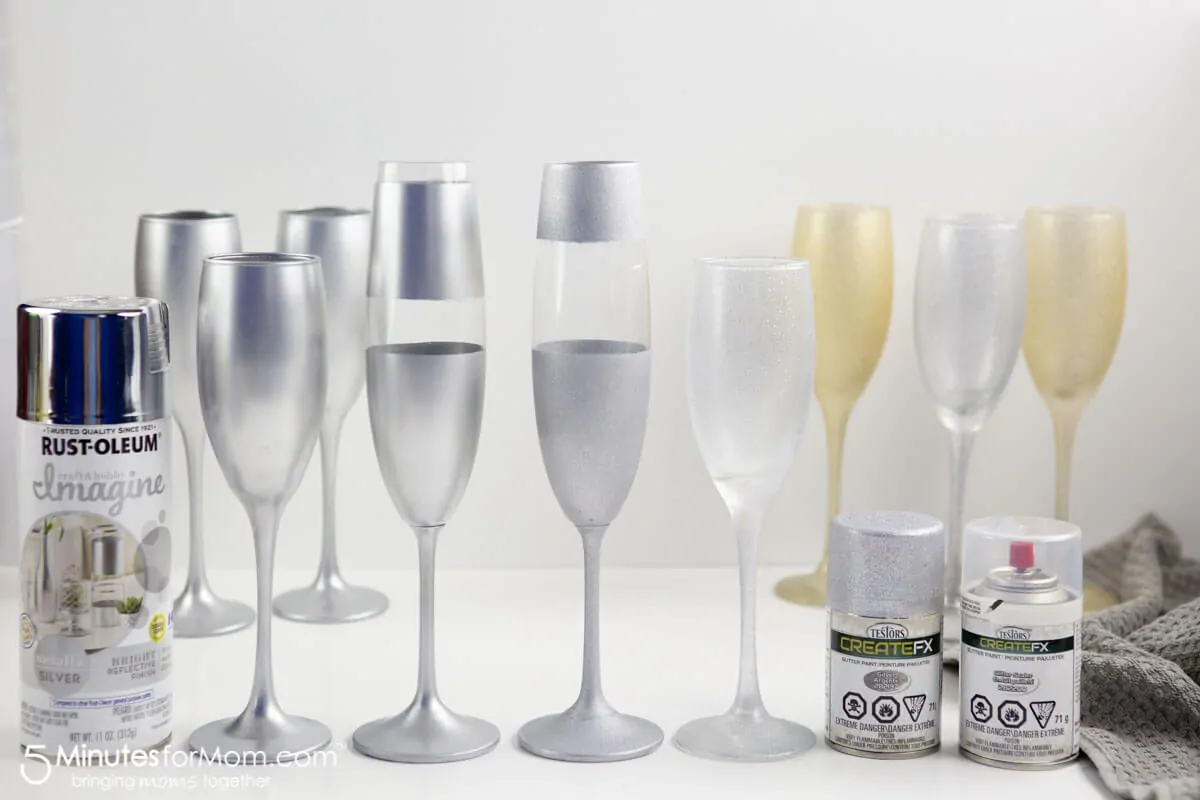 These glitter painted champagne glasses are so fun to use as props in your photo booth.
Please note that glasses with paint close to or up to the rim are to be used as a decorative prop. Liquids should not be consumed from them.

Tip 1 – Use Dollar Store Champagne Glasses
Buy second-hand champagne glasses from a thrift store or buy inexpensive glasses from Amazon or a dollar store.

Tip 2 – Get Plastic For Kids
If older kids want to get into the action spray painting or you have young children who may want to use the glasses, buy plastic champagne glasses.

Tip 3 – Protect The Glass While Working
Cover the bottom of the glasses with masking tape and use paper towels or tissues to protect the inside of the glasses.

Tip 4 – Spray Paint Lightly
For best results, spray paint from 10-12″ inches away and spray a light coat of paint. After the first coat has dried for at least 20 minutes, repeat with a second coat if desired.

Tip 5 – Make Patterns With Masking Tape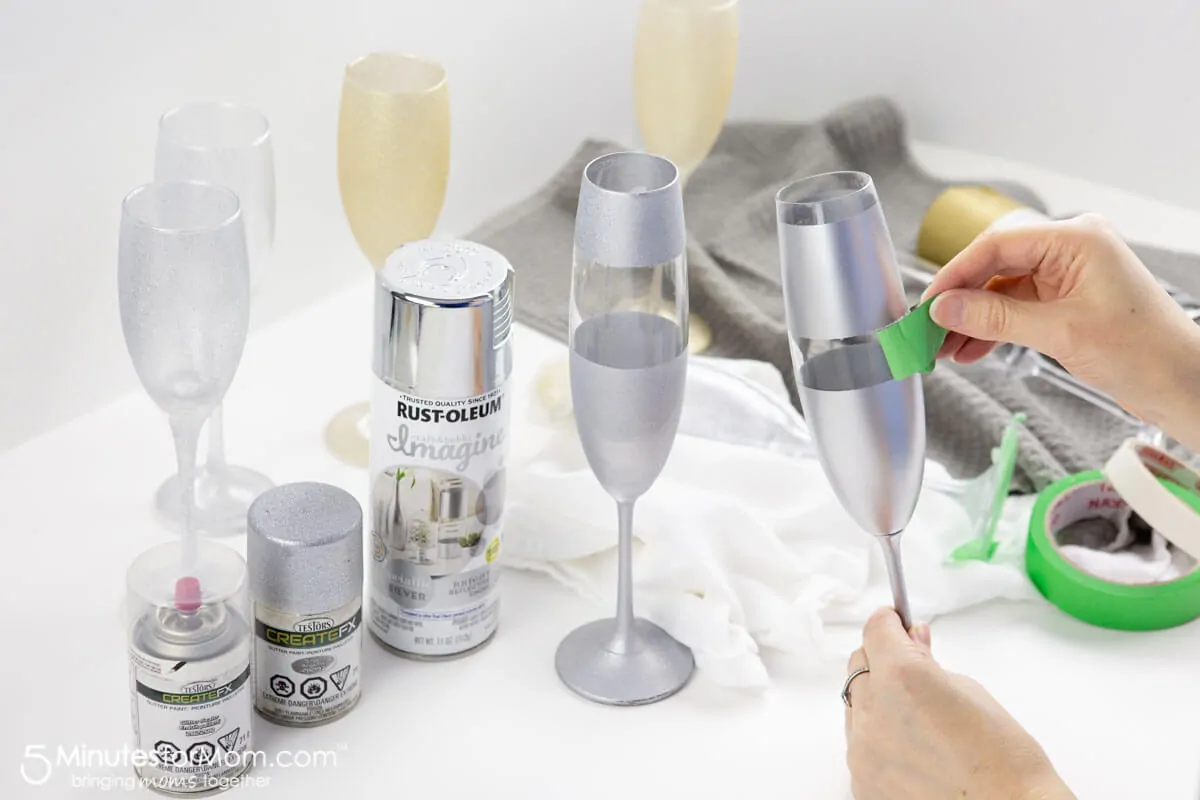 Use masking tape to create patterns on the glasses. Allow to dry before removing the masking tape.

Tip 6 – Get Glittery
For a frosted, glittery look, apply Testors CreateFX or Rustoleum Glitter Paint directly to the glass.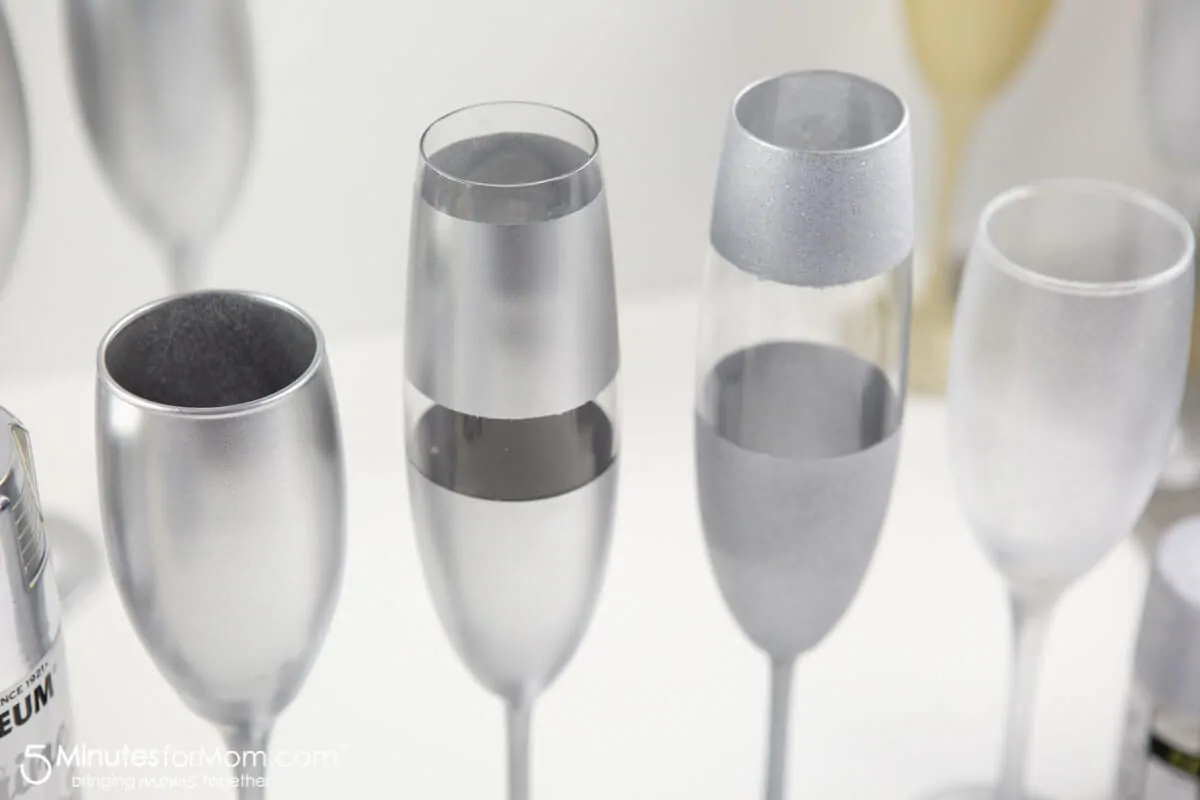 For a solid metallic look, use Rustoleum Metallic.
For a solid, glittery glass, apply a coat of Rustoleum Metallic and, once dry, apply a coat of Testors CreateFX or Rustoleum Glitter Paint.

Tip 7 – Seal and Dry
To seal glitter paint, apply a coat of Testors CreateFX Glitter Sealer or Rustoleum Glitter Sealer. Allow to dry for 48 before hand washing. Remember these glasses are for use as photo booth props so do not drink from them or put them in the dishwasher.

Tip 8 – Touch Up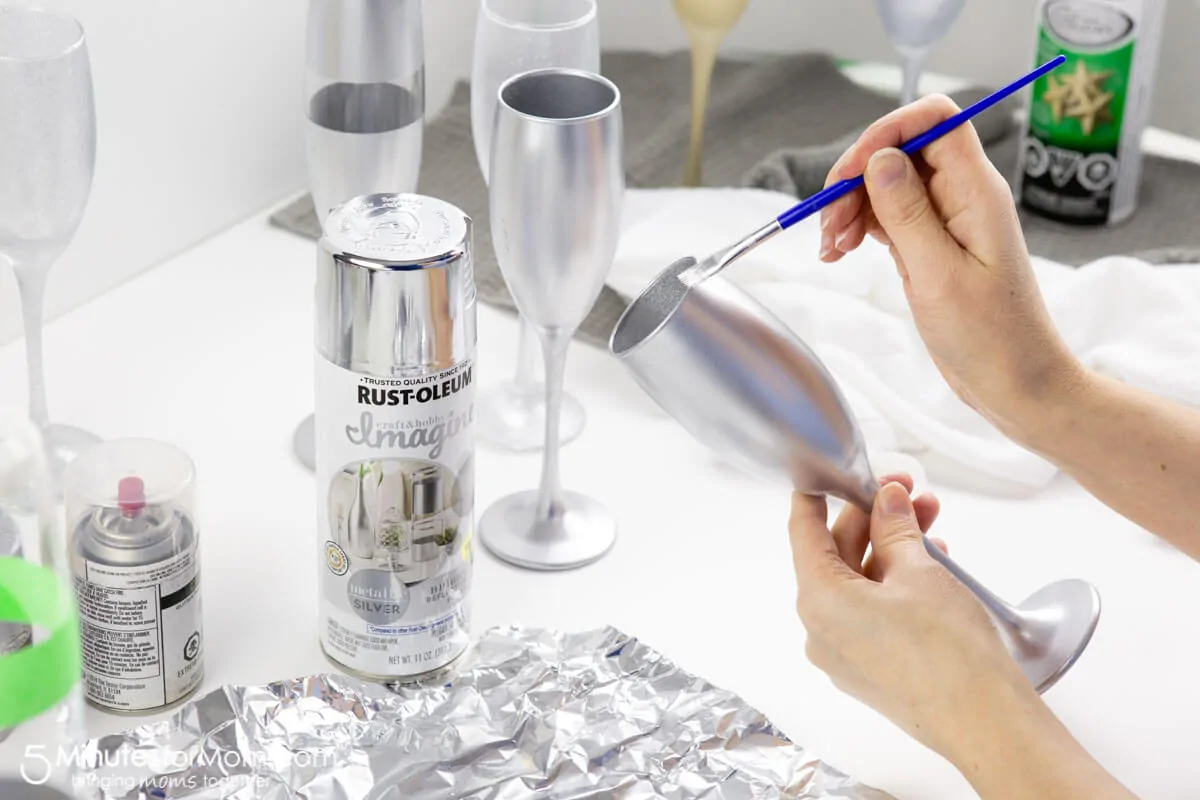 If you need to make any touch ups, spray some extra paint onto tin foil and use a paintbrush to fix small areas.

How To Make a Party Hat
Party hats are one of the most fun DIY photo booth props you can make. And you can add so much creativity to the party hats and customize them to any type of holiday or celebration. If you want party hats for kids, we explain below how to make party hats that fit kids or adults.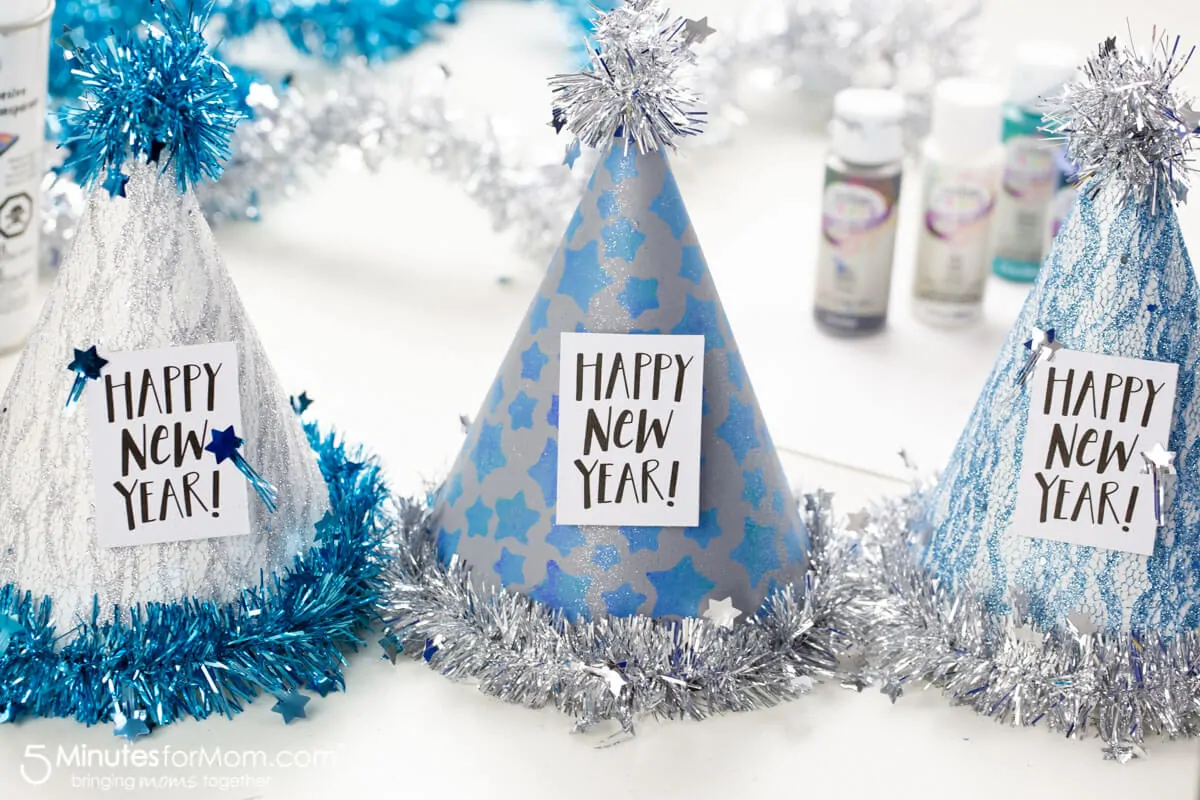 Tip 1 – Use Strong Paper
Use cardstock or heavy poster paper to make your party hats.

Tip 2 – How To Easily Make A Party Hat Template
Easily create your own party hat template by using a string to draw an even three/eighths of a circle. So there's no need to even download or print out a template. Here's how to make a party hat template that fits your party guests…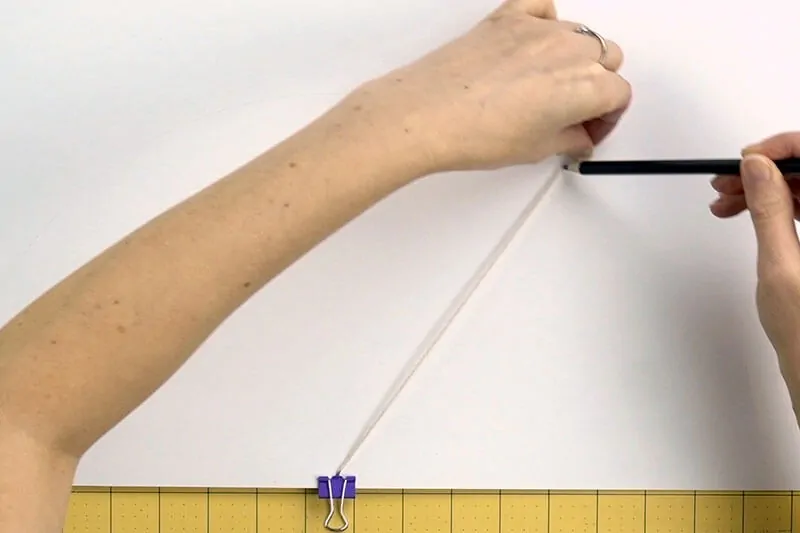 For a child's hat, mark string at 7 and 1/4 inches.
For an adult hat, mark string at 7 and 3/4 inches.
Cut out a small circle at the point of your hat so there will be an opening at the top of the hat when you have formed your cone shape.
Cut out your first hat and use as a template for additional hats as well as any fabric overlays you plan on using.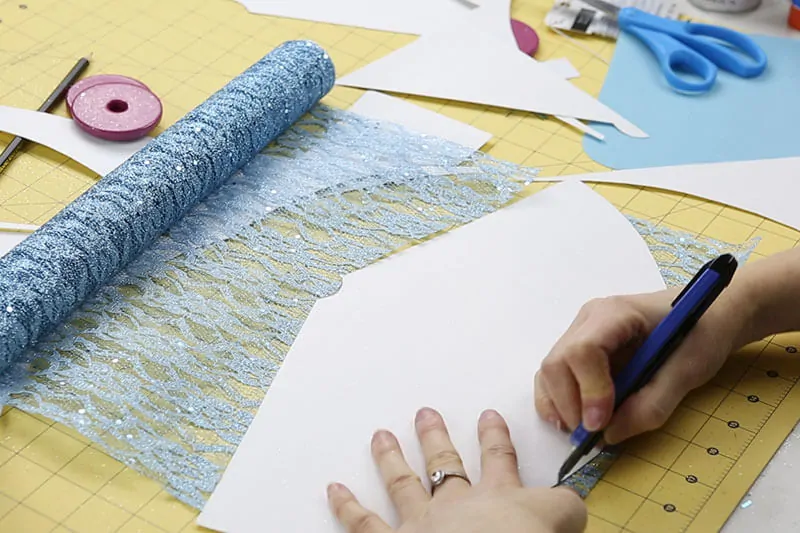 Tip 3 – Paint Party Hats With Acrylic Paints
Use acrylic paints, foam paint brushes, stencils, and washi tape to add patterns and designs to your hats.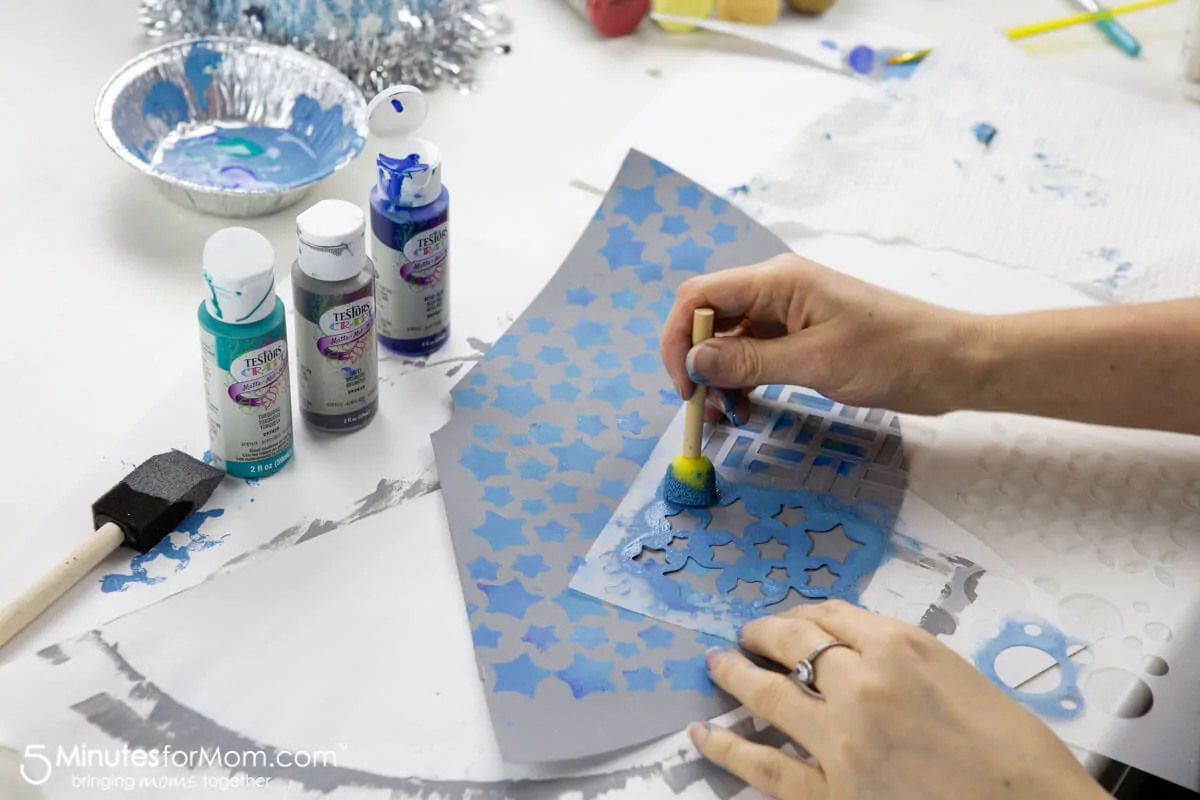 To add extra shimmer to your hat, spray Testors CreateFX Glitter Paint after painting.

Tip 4 – Add Extra Designs
For some party hat designs, it is easier to leave your hat flat until you or your child are finished coloring and painting.
For other designs, such as adding a fabric overlay, it may be easier to add after you have shaped the hat into a cone.

Tip 5 – How To Add Fabric To A Party Hat
To smoothly and easily add fabric to your hat, use Testors Craft Clear Spray Adhesive.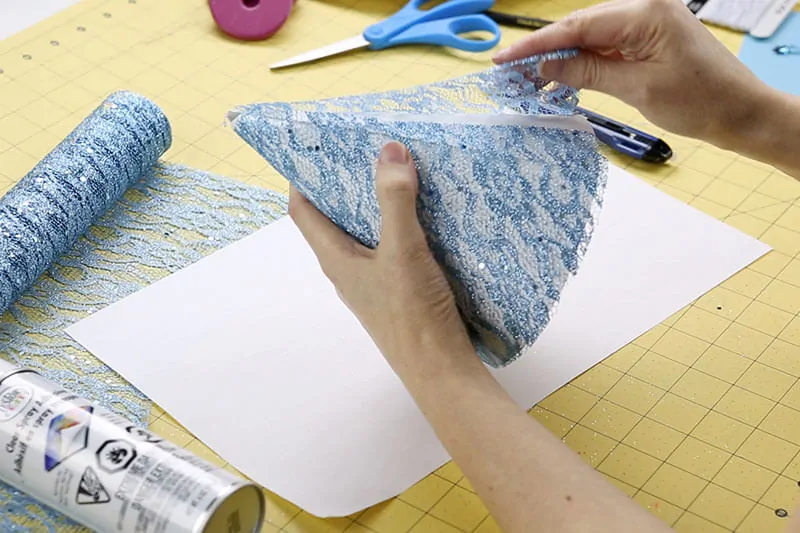 The spray adhesive is perfect for adding delicate or glittery fabrics. For fabrics that drop glitter, add further protection by also applying Testors Craft Glitter Sealer.

Tip 6 – How To Add An Elastic Strap To A Party Hat
Once your hat is formed, use a large needle or pierce a hole to thread through the elastic cord or elastic thread to create an elastic strap for your hat. Knot the cord/thread on the insides of the hat.

Tip 7 – Decorate With Tinsel
Use tinsel or feather garland to decorate the top and the rim of your hats.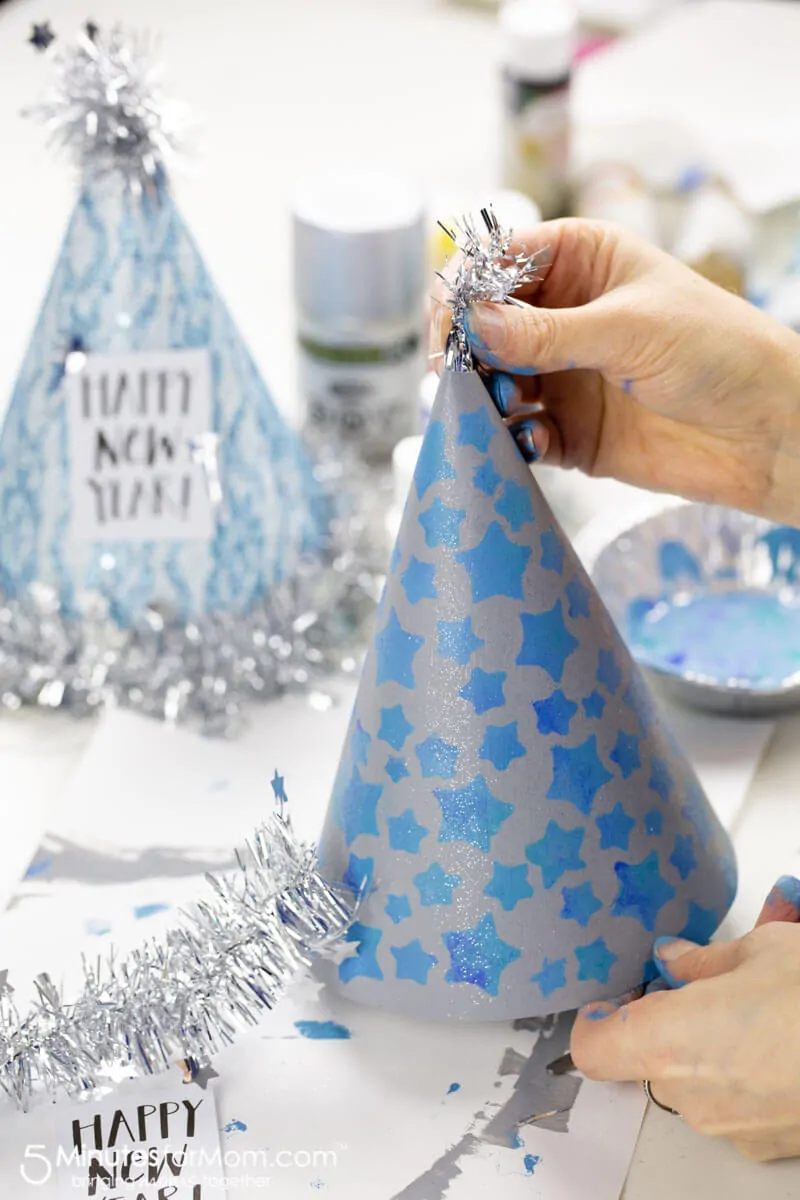 Cut a 4-6 inch piece of garland and thread through the top of the hat. Twist around the top to create a ball.
Starting at the back of the party hat, hot glue garland around the rim of your hat.

Tip 8 – Finishing Touches
Print and cut out Happy New Year printable. Glue to a piece of cardstock or poster paper and then hot glue to the front of your party hat. Decorate as you wish.
Remember you can simply switch out the Happy New Year printables to make party hats for any holiday or party theme.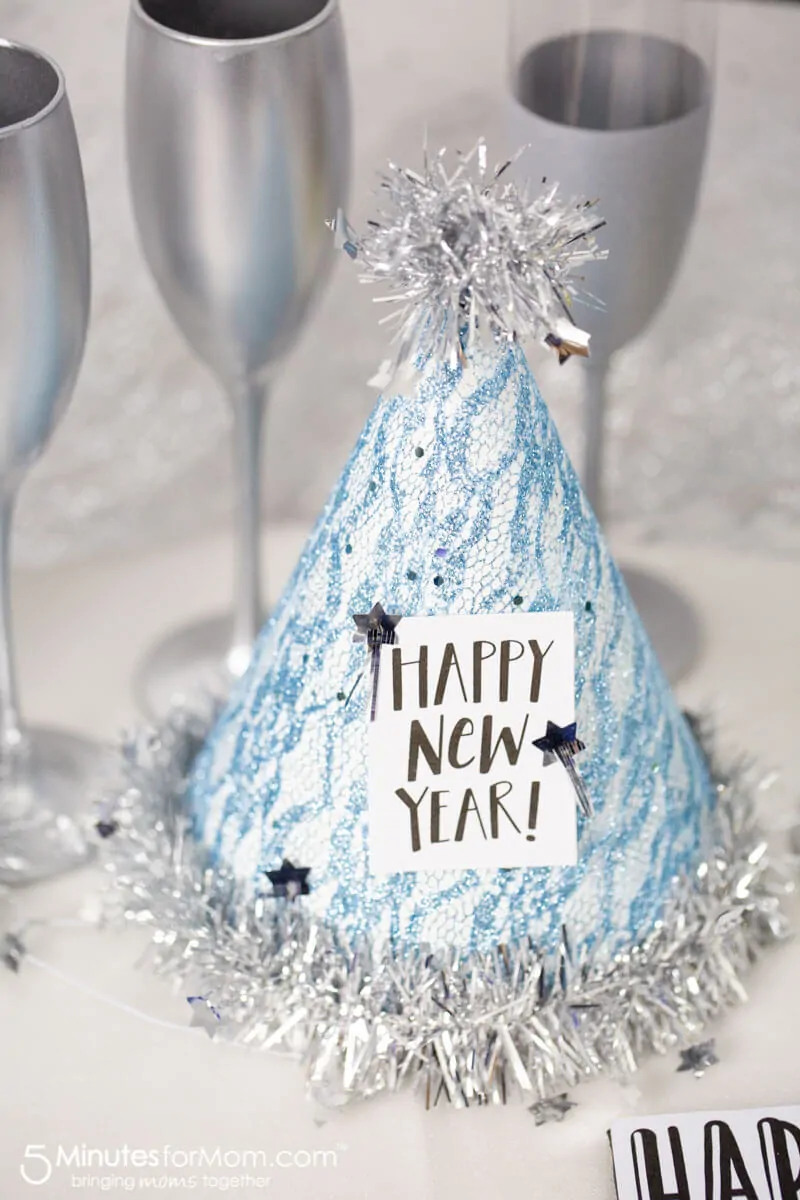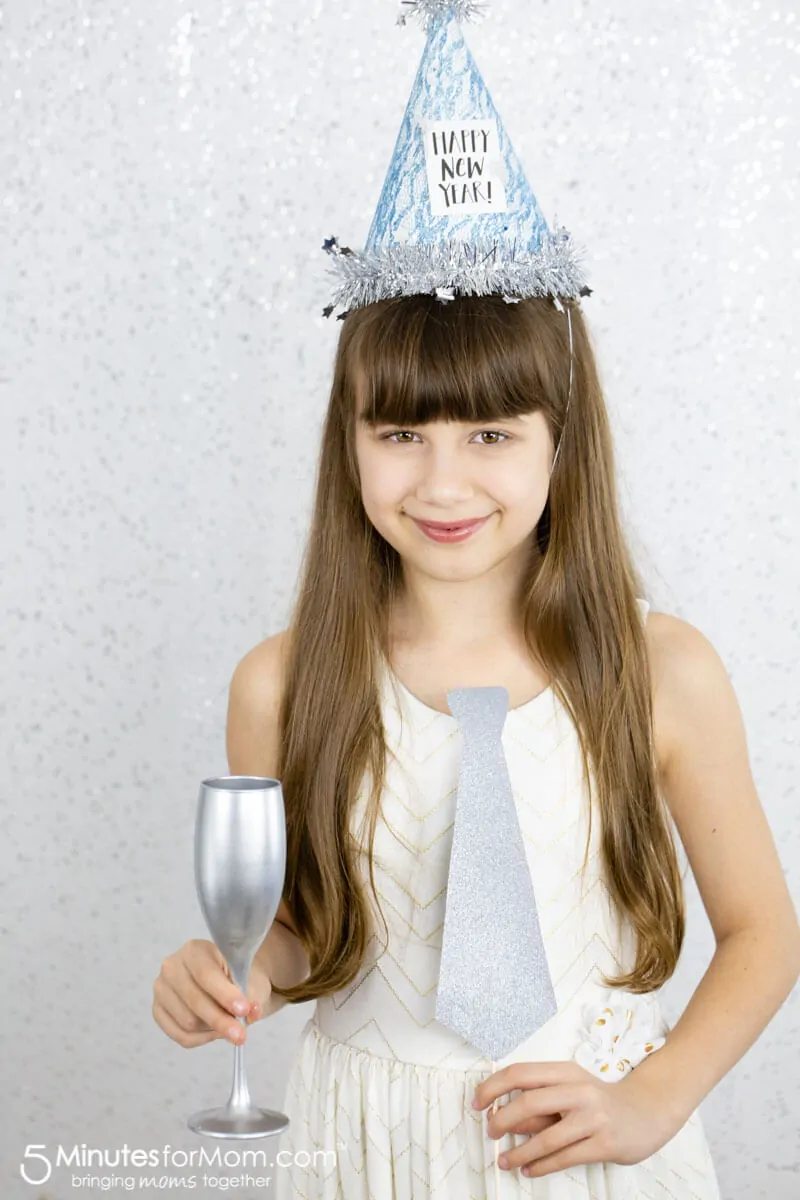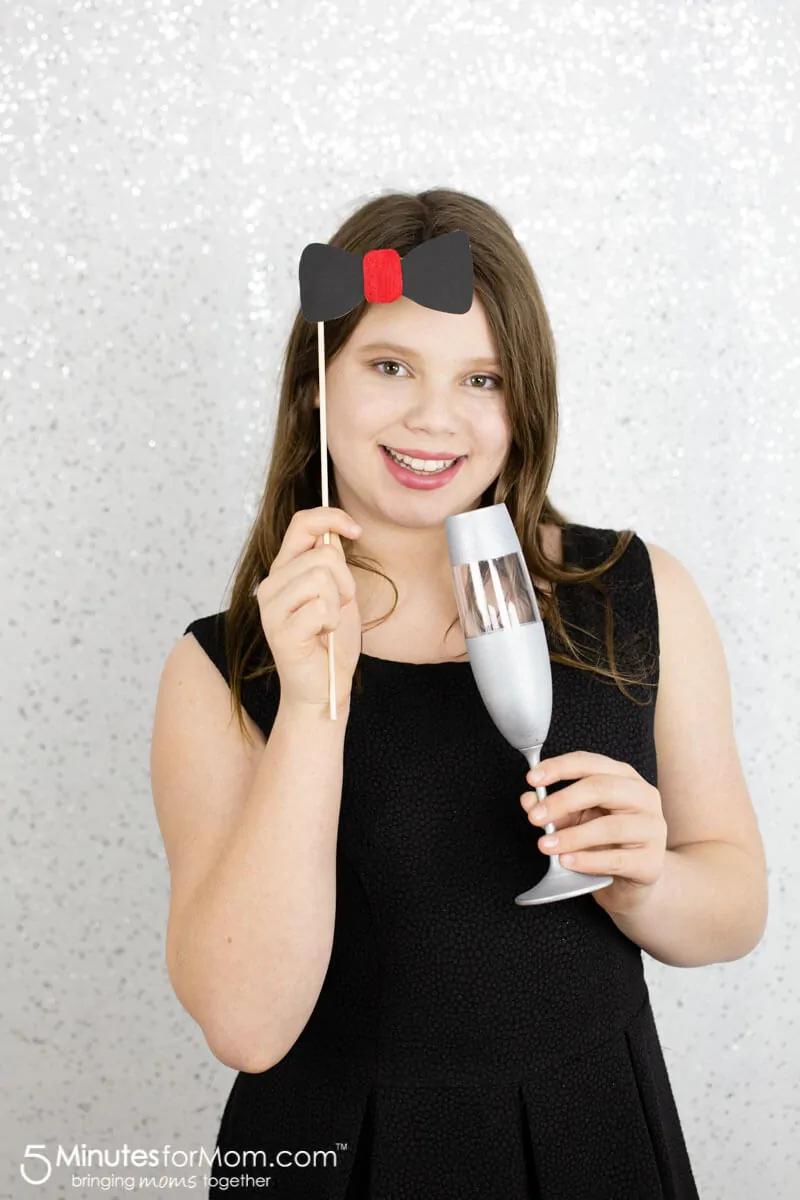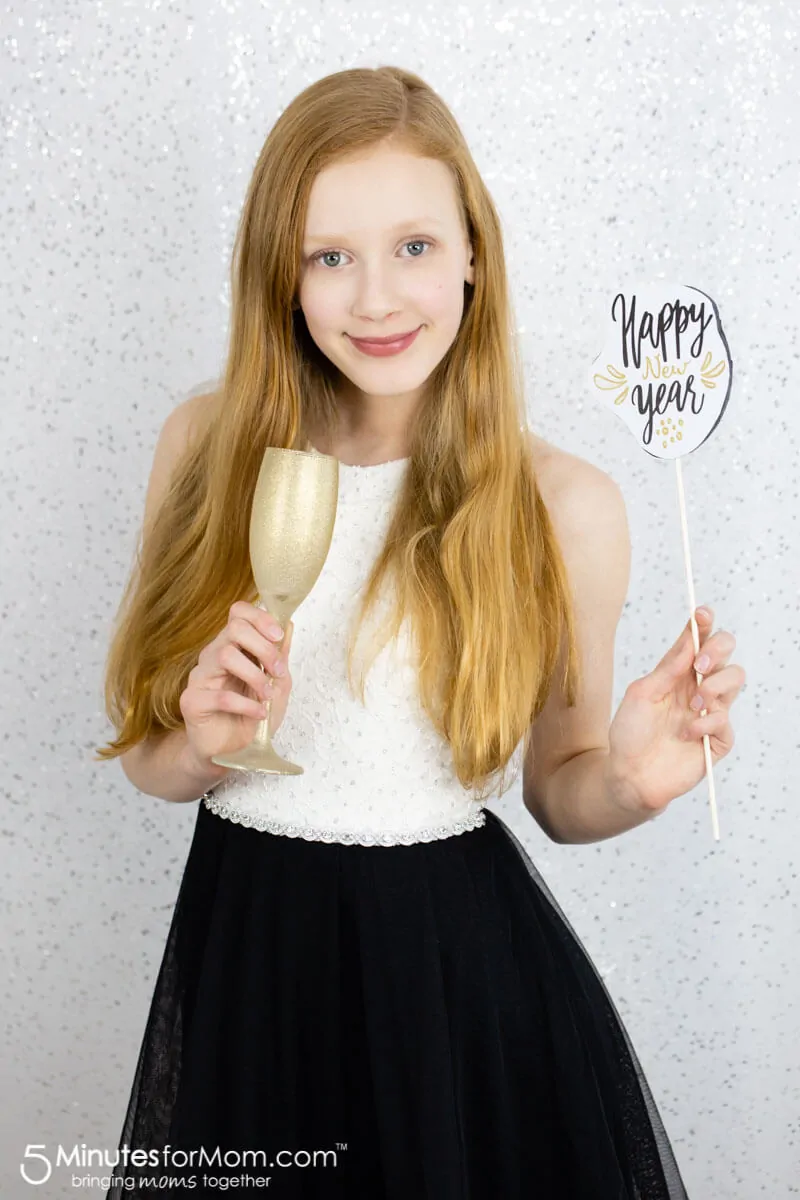 More Holiday Crafts
If you are looking for more fun craft ideas, check out some of our other Testors Craft projects…
Driftwood Christmas Tree Craft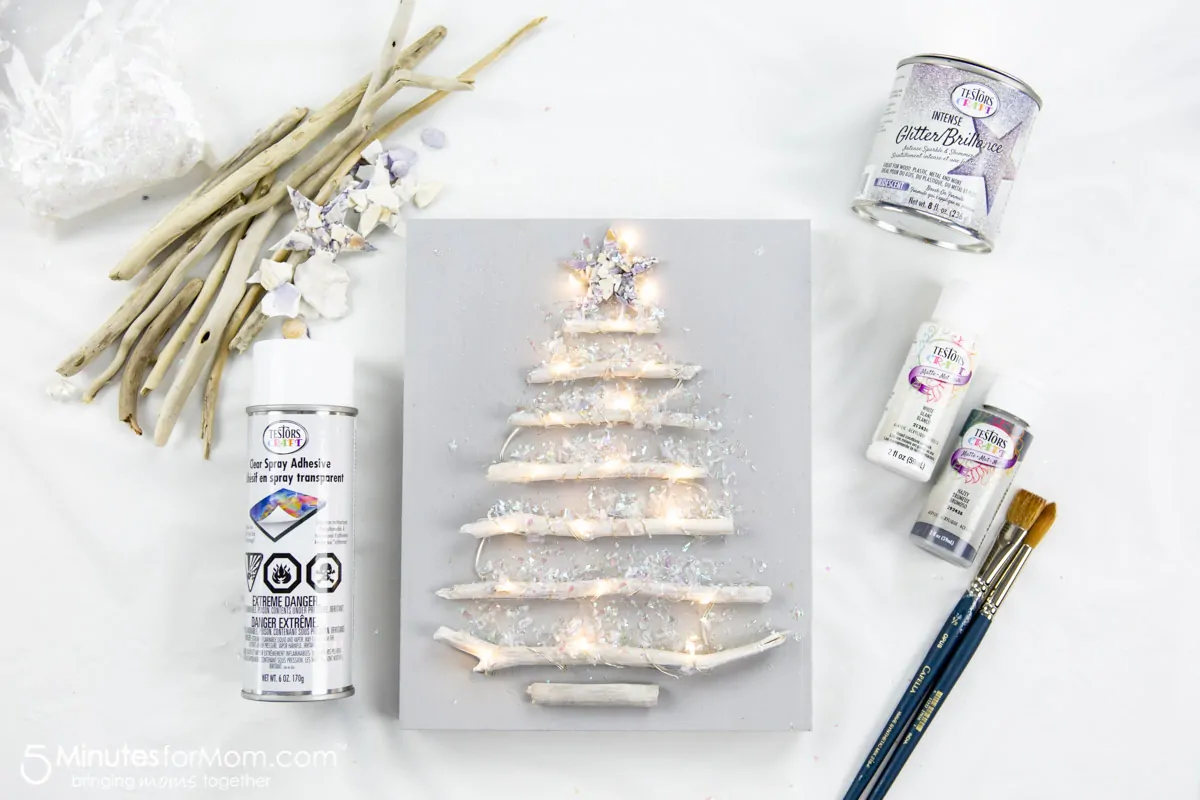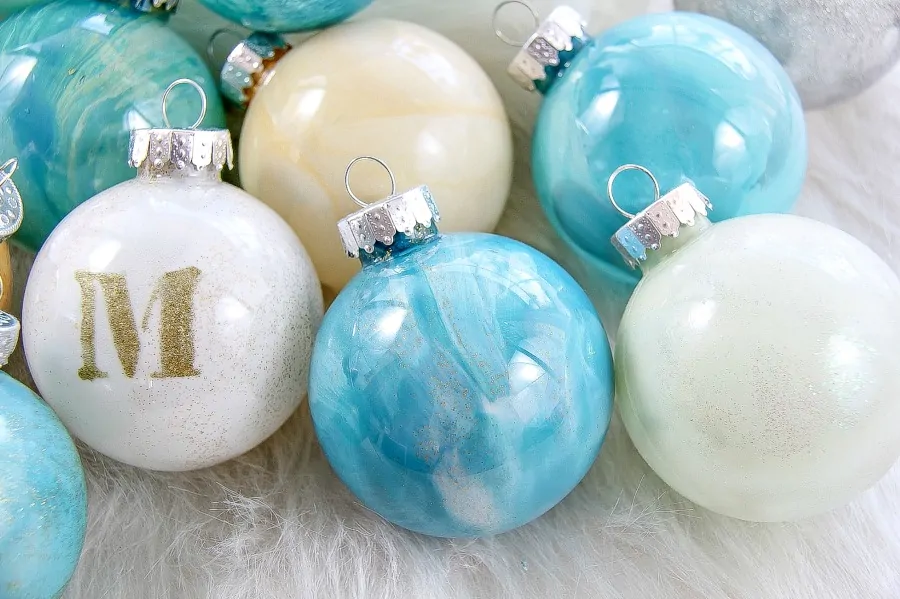 Pin these DIY Photo Booth Props for Later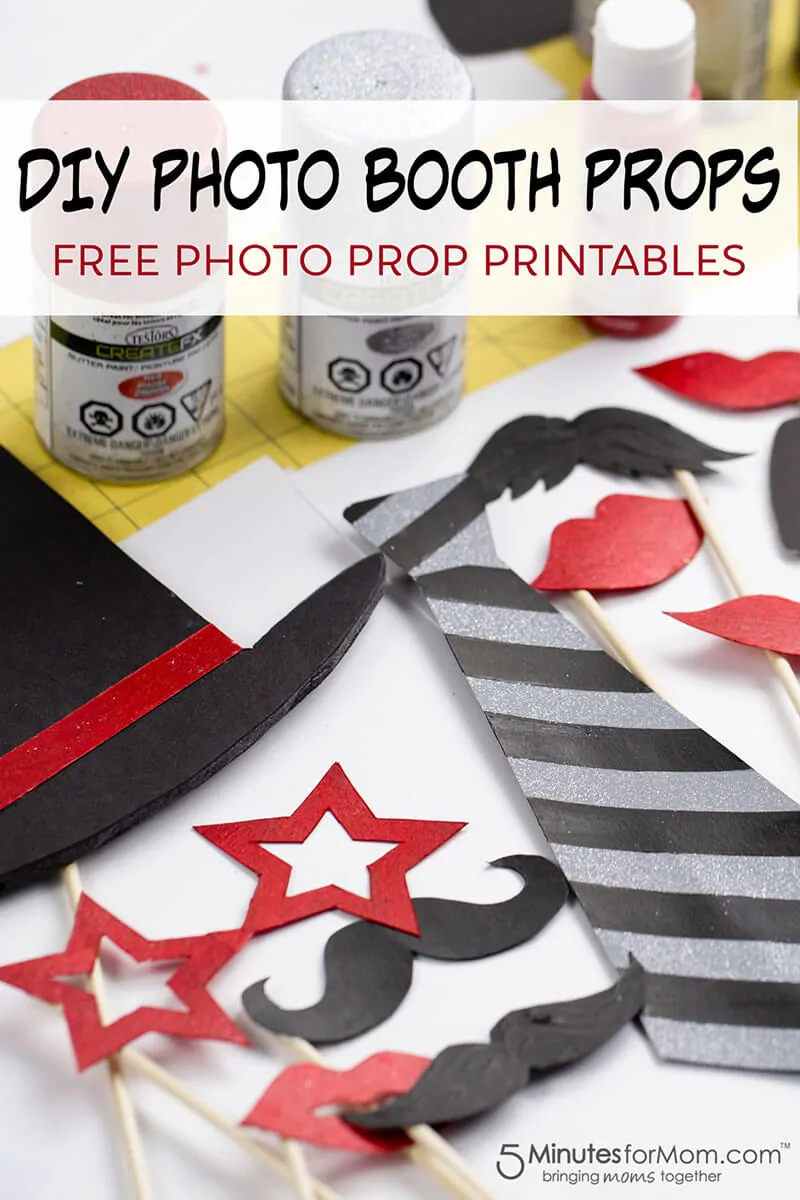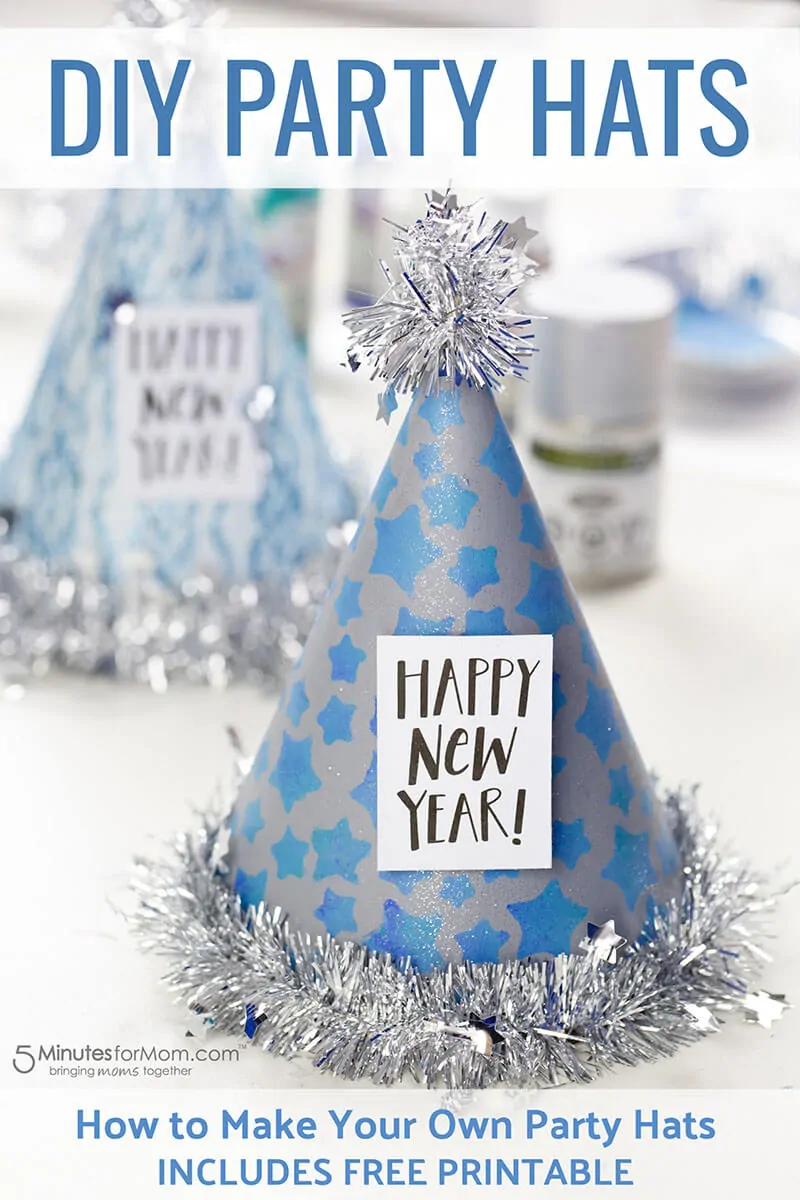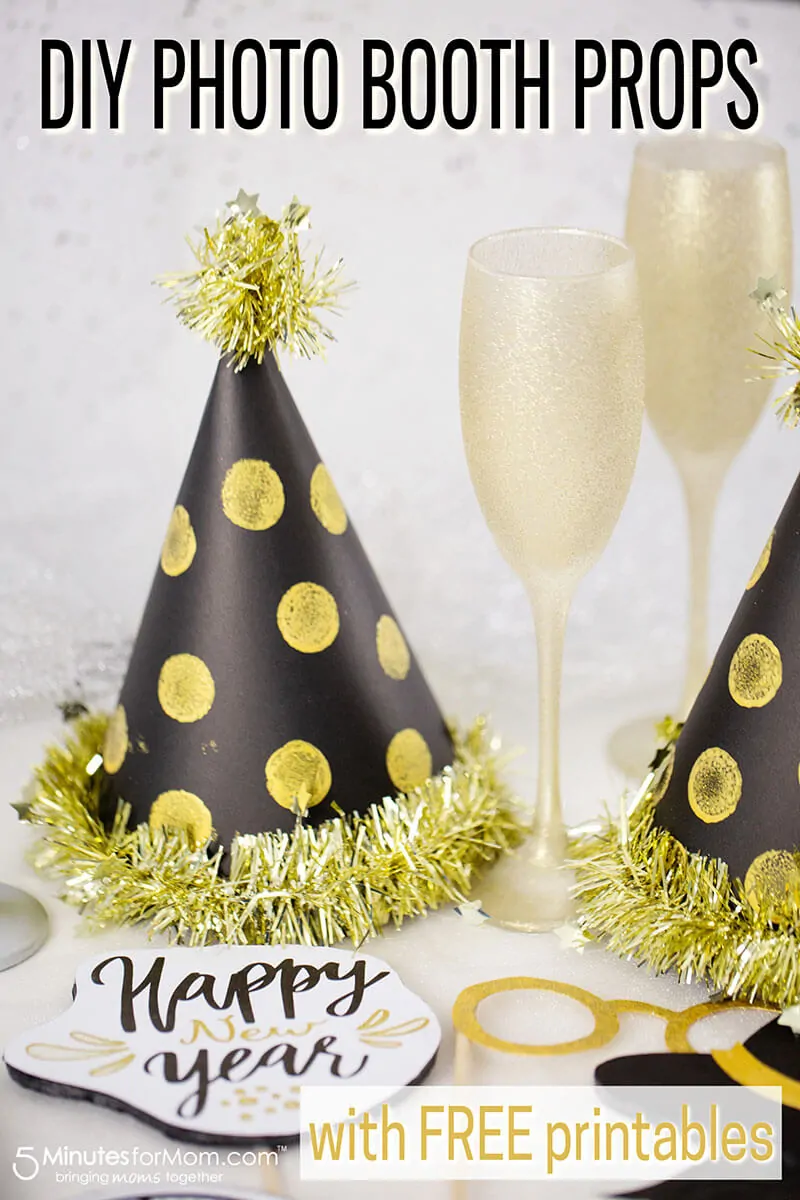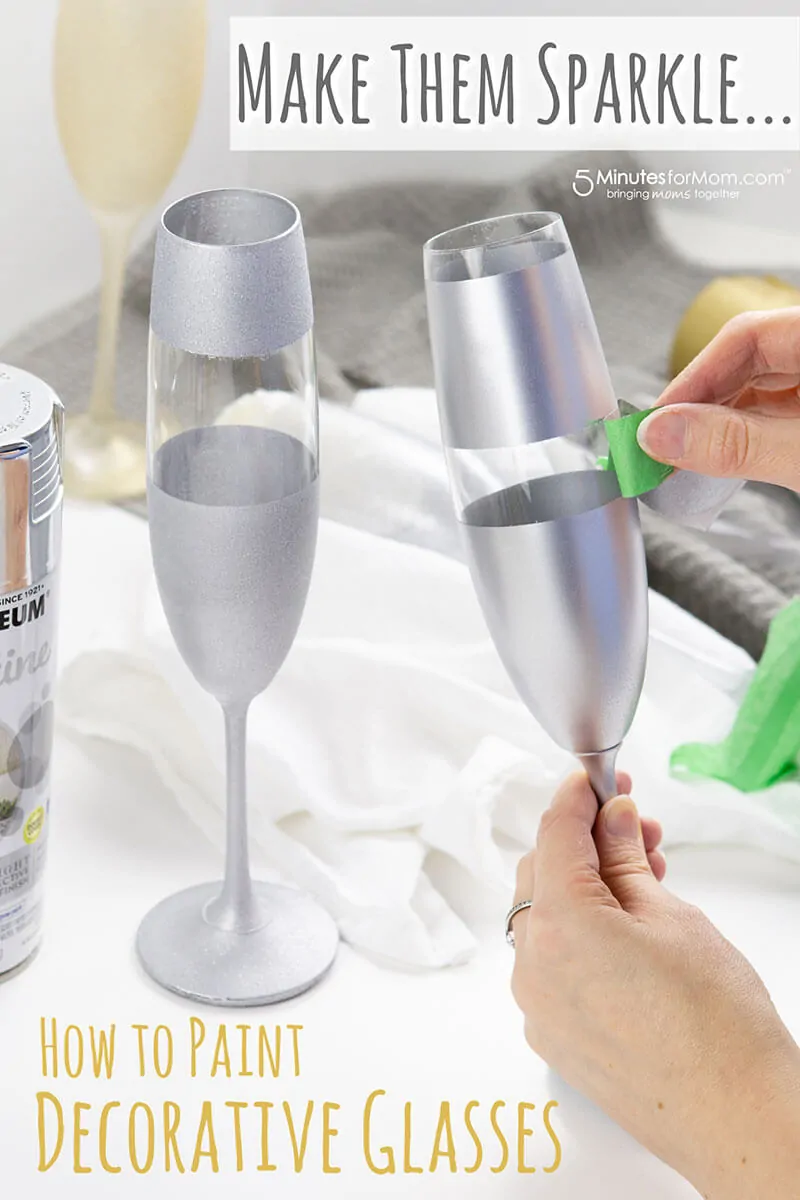 Disclosure: This post is sponsored by Testors. Thanks for reading and sharing.
Written by Janice Croze, co-founder of 5 Minutes for Mom
Talk with me: @5minutesformom and Facebook.com/5minutesformom
Pin with me at pinterest.com/5minutesformom