This post may contain affiliate links. Read my disclosure policy here.
Looking for a fun holiday craft to make with your kids? This is Tonya, and I'm going to show you how to paint rocks with holiday pictures and inspirational messages to hide around your neighborhood. You and your kids will love this latest craft in our ongoing partnership with Testors.
This fun project is our first of four crafts we'll be sharing as we host Testors Crafternoons for the next four weeks here at 5 Minutes for Mom. Check back with us each Wednesday for a new craft.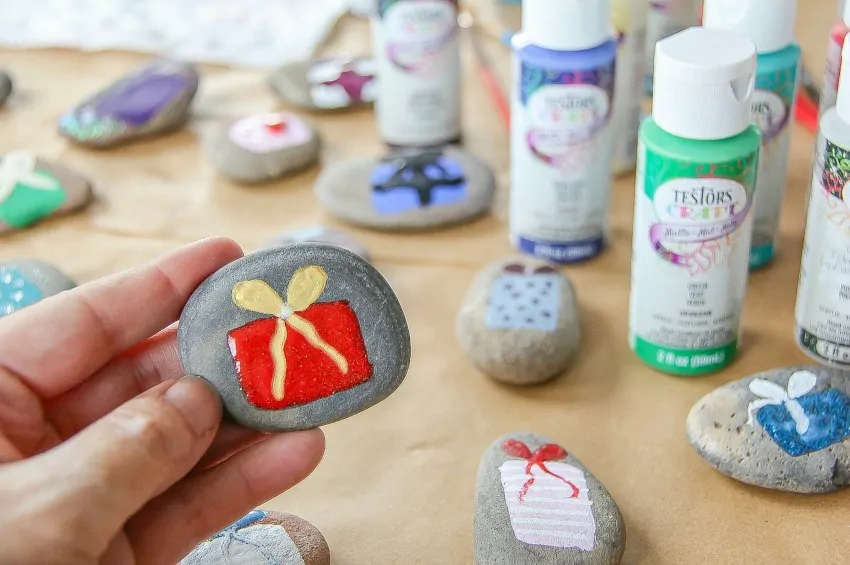 These painted rocks are so much fun to make! You could invite a few neighborhood kids or friends over and have a painting party, then go out into the neighborhood to find them.
We wanted this project to be inspiring and to remind people what is truly important over the holiday season. We also wanted to help people remember the holidays aren't about expensive gifts, but instead about giving things that matter so much more like kindness, joy, love, and friendship.
Supplies you need to paint rocks: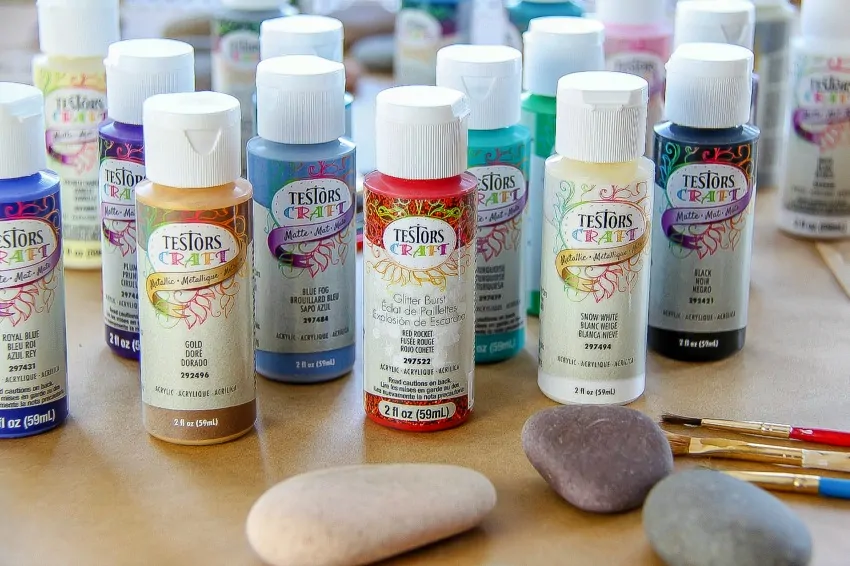 How To Paint Rocks
Just go for it! Painting rocks is such a simple craft that you can't go wrong. When you show your kids how to paint rocks, emphasize how they can use their creativity and their painting doesn't have to be perfect. For this activity, we're painting rocks for the holidays, but here are lots more rock painting ideas.
Here are some tips to help you and your kids get started painting rocks…
Get your supplies ready before you start.
Consider sketching some ideas on paper first.
Provide your kids with a variety of paint colors and paintbrushes of different sizes.
Collect rocks with flat surfaces or buy a bag of rocks to save time.
Make sure you have lots of rocks to paint! If you have extra rocks, your kids won't feel like they need to paint "the perfect" picture right away.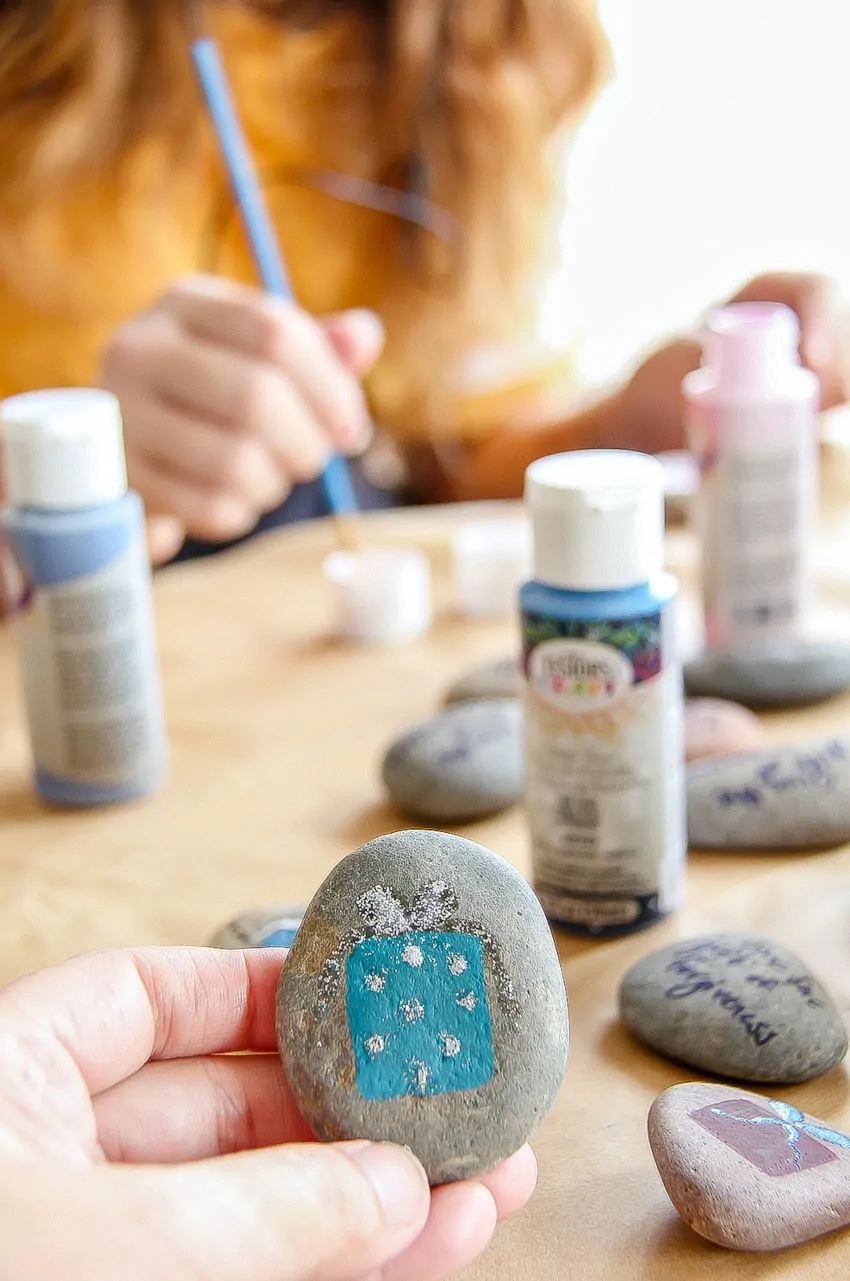 This is the perfect craft project to make with kids for the holidays. It will help remind them what's truly important over the busy holiday season.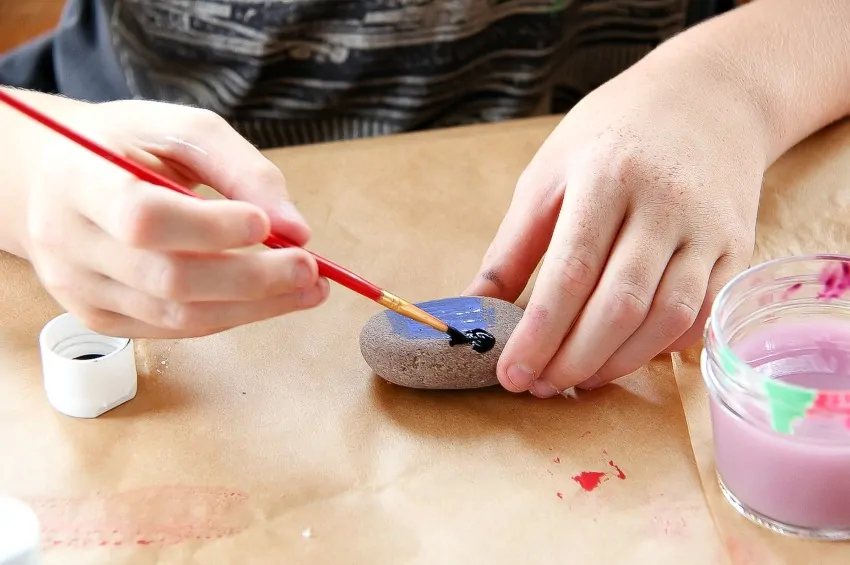 We decided to paint all of our rocks with an image of wrapped gift on one side, and then on the reverse side my daughter used a permanent marker to write an inspiring message.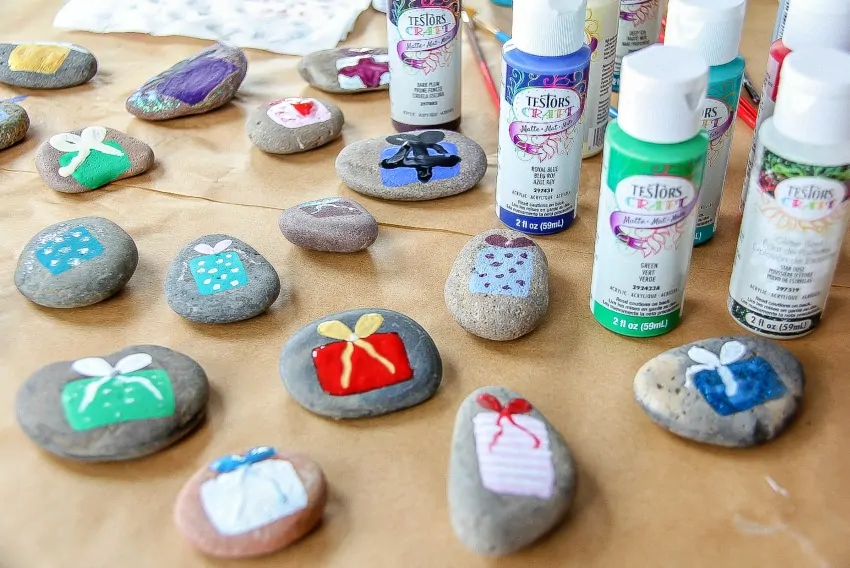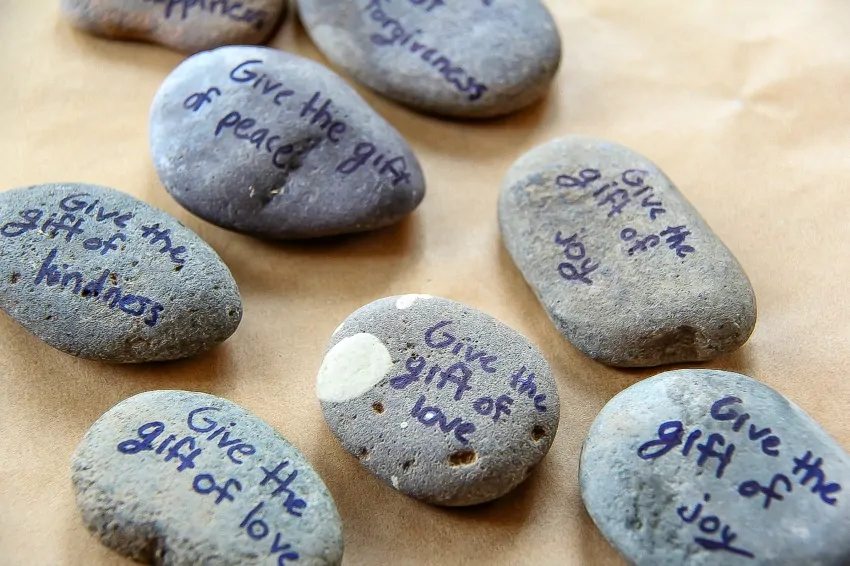 Here are some thought starters for messages you may write on the rocks…
GIVE THE GIFT OF:
love
peace
happiness
forgiveness
joy
friendship
experiences
fun
Once your rocks are dry, head out into the neighborhood and leave them for others to find and to re-hide. They are sure to bring a smile to the face of the person who finds them.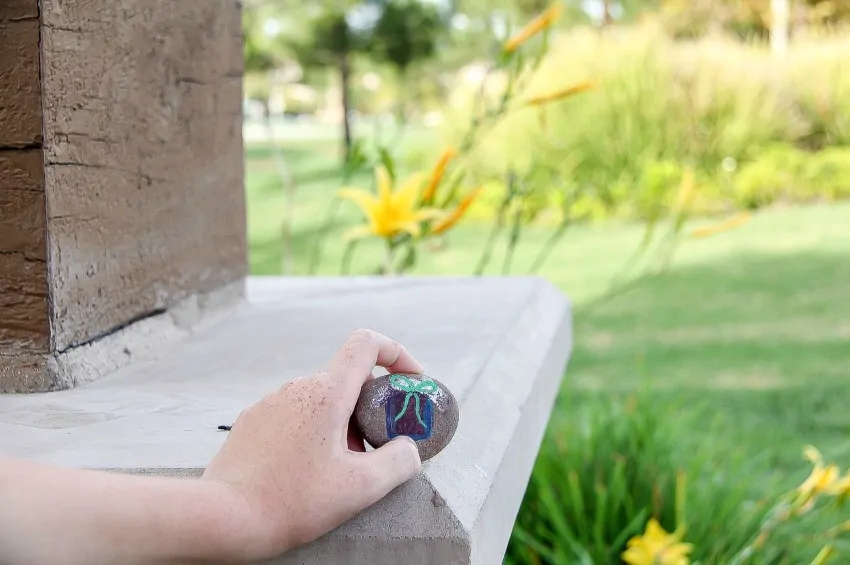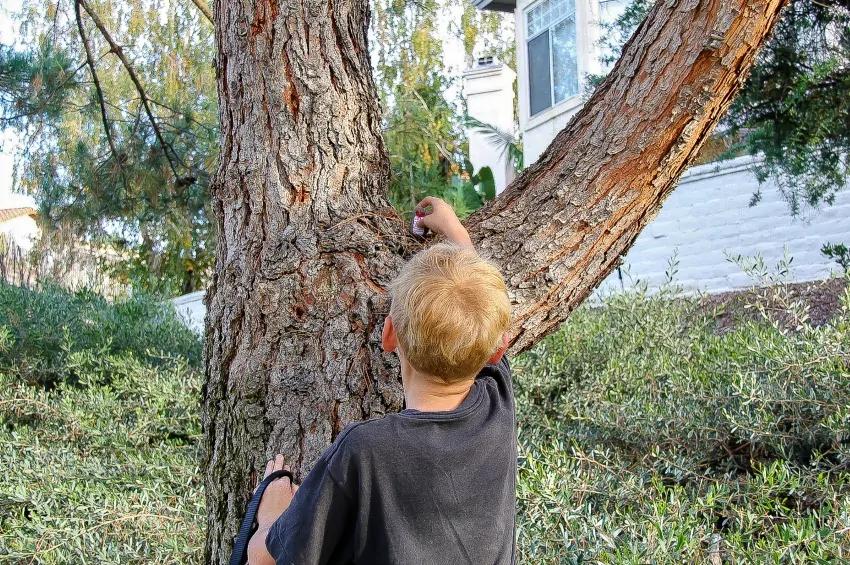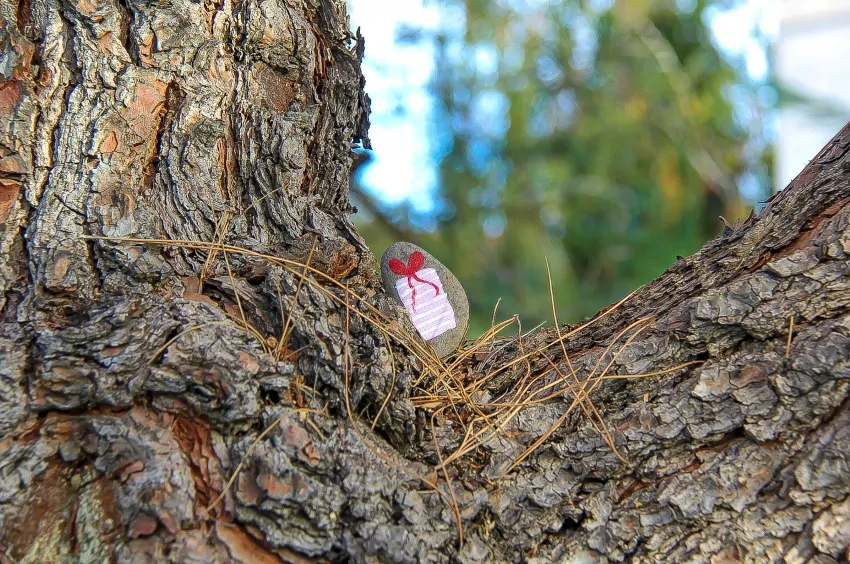 Testors paints are the perfect addition to your holiday crafting. The Testors Craft Acrylic Paint comes in metallic, glitter, matte, and regular 2oz bottles and can be used on so many surfaces including glass, fabric, wood, clay, metal, plaster, and more.
What will you make this holiday season?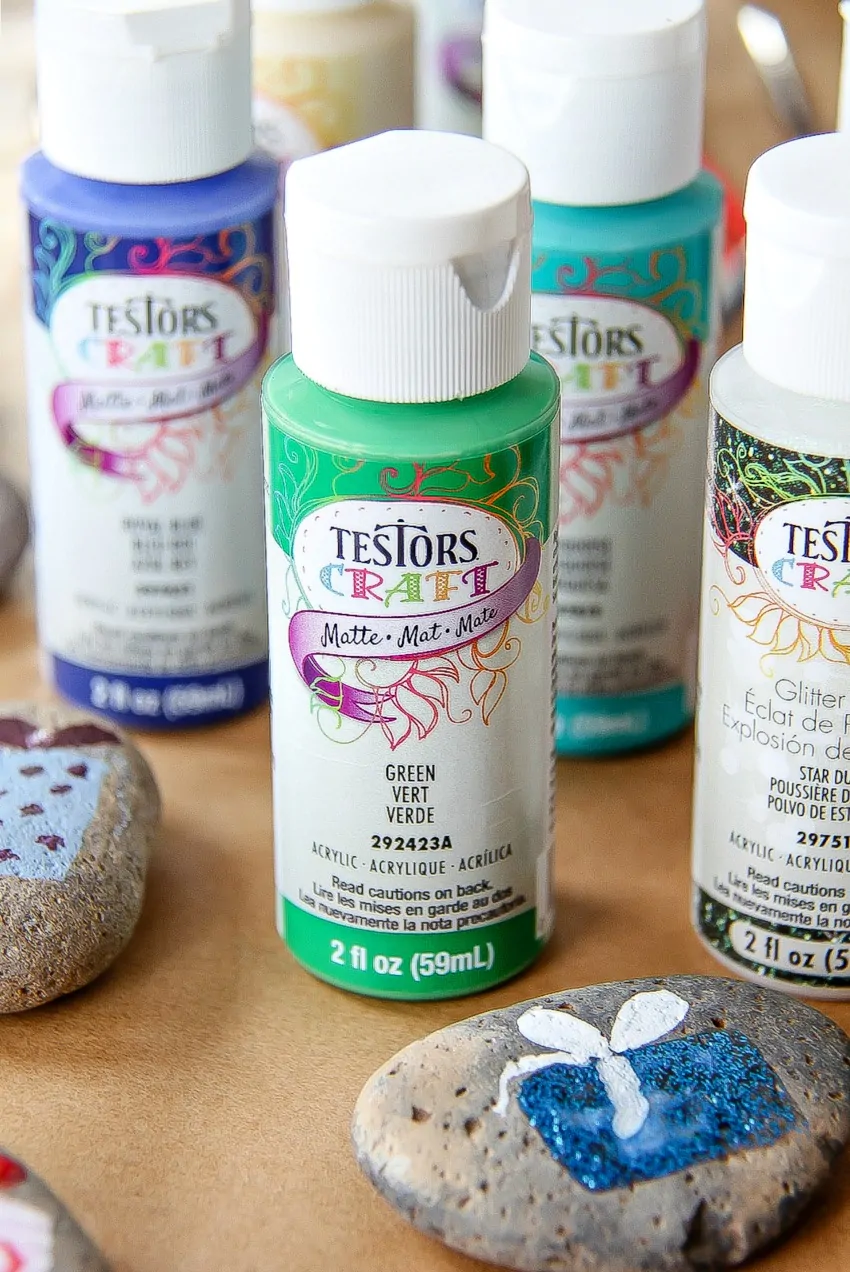 Take a look at my other Testors creations that are perfect for the holidays too:
Pin It For Later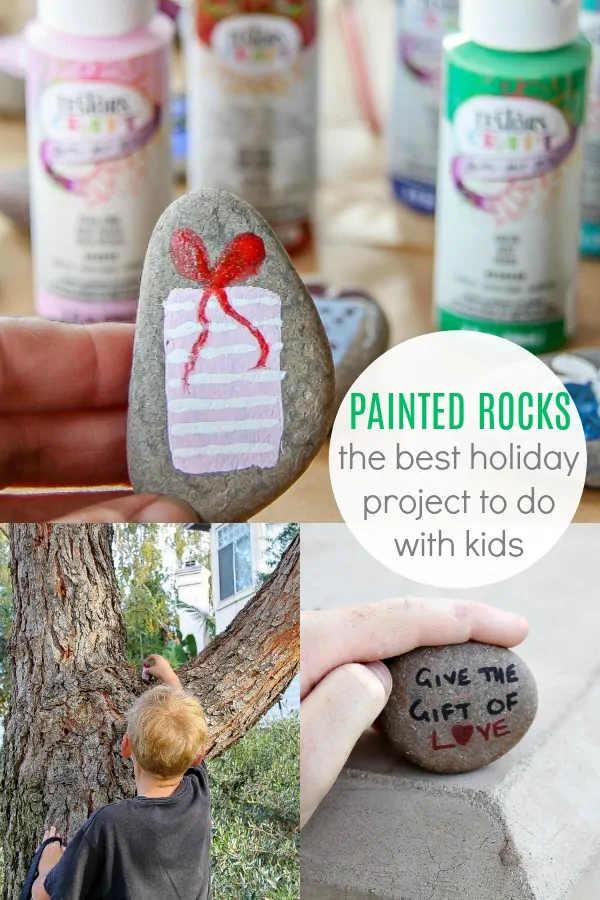 Disclosure: This post is sponsored, so extra thanks for reading and sharing.
Written by Tonya Staab, contributor at 5 Minutes for Mom
Talk with us: @5minutesformom and Facebook.com/5minutesformom
Pin with us at pinterest.com/5minutesformom