This post may contain affiliate links. Read my disclosure policy here.
The sun is shining and it's time to get outside and play. One of our favorite ways to play outside with our kids is using Spray Chalk from Testors to get creative and active.
Thank you to Testors.com for sponsoring this post.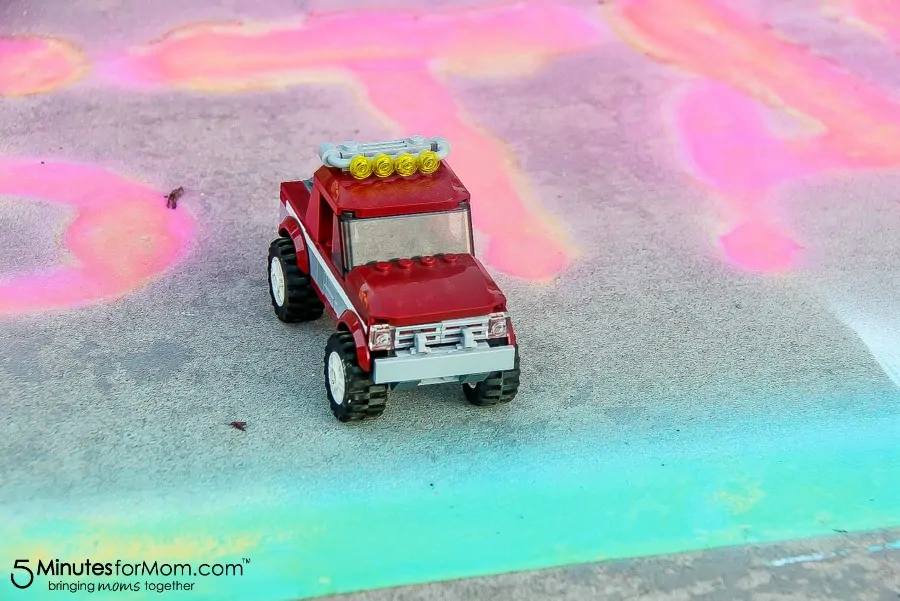 All you need is your imagination when it comes to the non-toxic Testors washable Spray Chalk!
It sprays on concrete, grass, asphalt, snow, sand, pavers, vinyl siding, and glass. And it washes right off. Or, leave it on and it will fade to white in 7 days. Which means 7 days of race track fun that we have in our driveway right now.
You can even write a message on your car window, and simply wash it off at the end of the day.
If you want your artwork to fade or wash off naturally, use the spray chalk on a flat surface where the rain and sun can get to it. (UV rays make it fade.) If you use the spray chalk on a vertical surface, you can wash it off with a hose.
Spray Chalk is the only aerosol chalk available and comes in lots of colors including a set of pink, blue, yellow, and white, as well as a patriotic set of colors that Janice and Susan used for their American Flag template in their chalk art photography scenes.
Keep reading and I'm going to show you how to create even more fun colors with it, like the green you can see pictured above.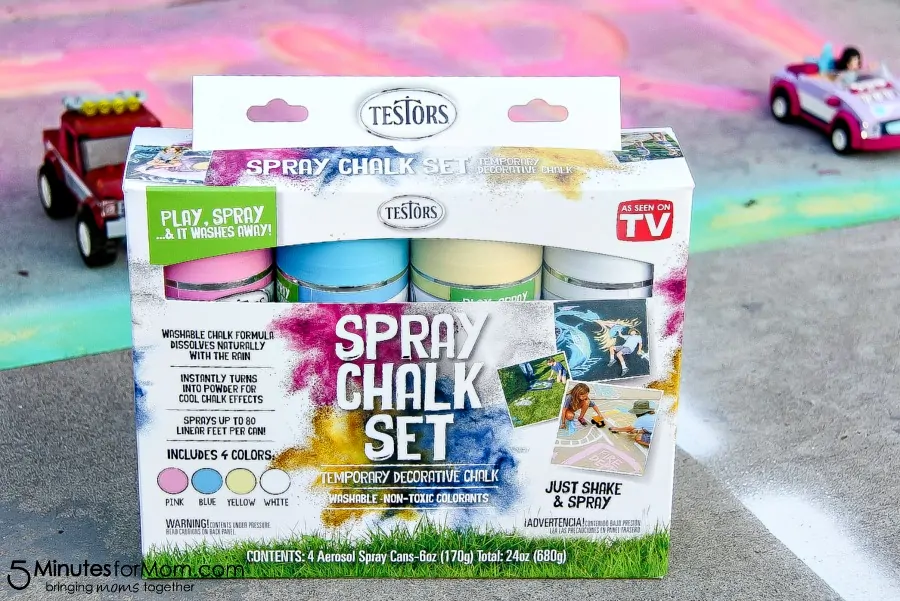 How To Make A Spray Chalk Race Track
My son created this fun race track on our driveway. I gave him an old piece of wood that he could use as a ruler to make the lines, and then helped him with spraying the letters for the 'start' and 'finish' of our track.
By the way, kids under 13 need parental supervision when using Spray Chalk.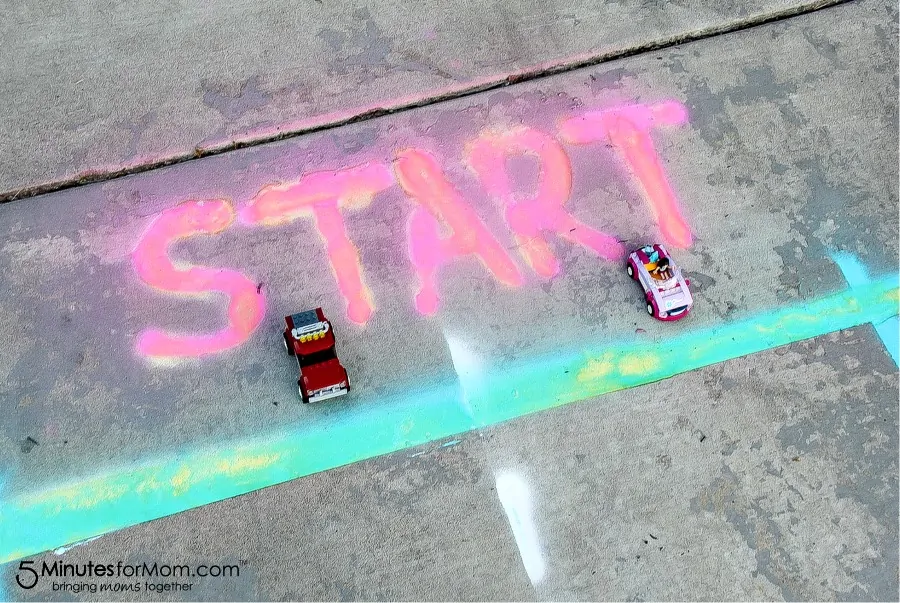 If you want to make other colors such as green, simply spray yellow over the blue before it dries. Or create the fun watercolor effect like I did below by spraying yellow over pink.
What colors will you create?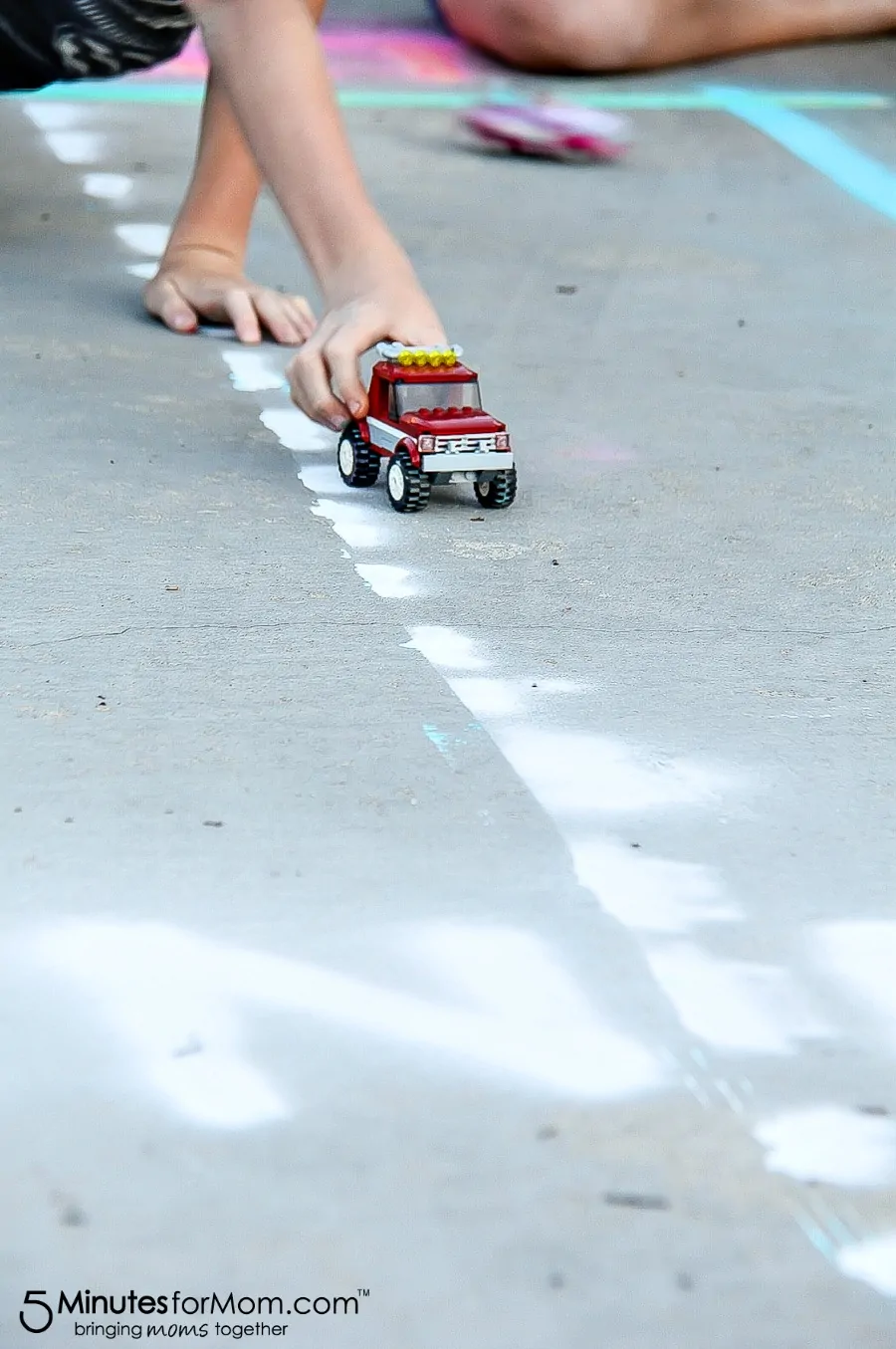 We even got a little crazy and threw confetti for the race winners. My daughter loved this part.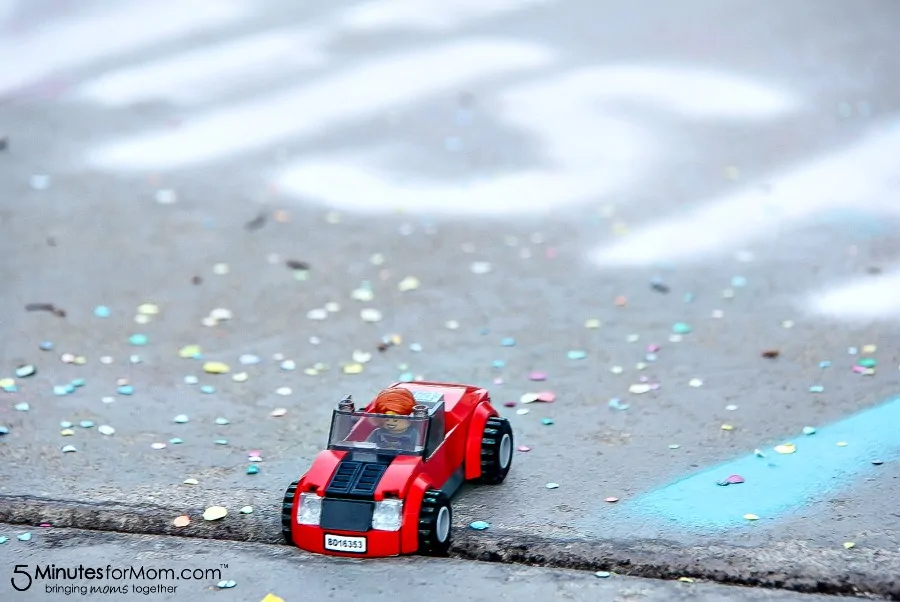 Oh and one last tip, if you are creating this in your driveway like we did, end the race before a gap in the driveway, or set up a barrier with sticks or wood so that the cars don't race into the street. Safety first.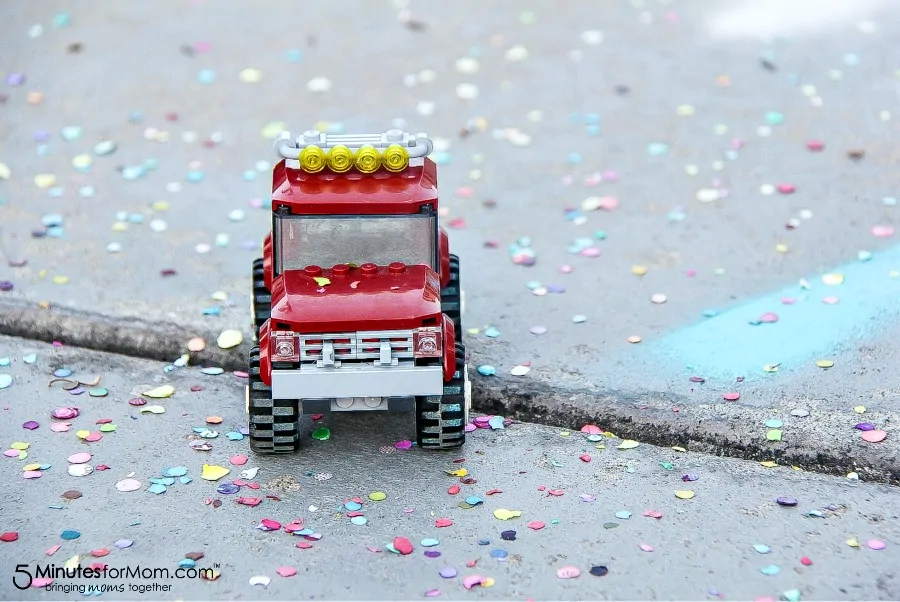 Plus Try These Ways To Get Creative With Spray Chalk
Play outdoor games such as tic-tac-toe, hopscotch, board, ring toss
Keep score for outdoor family team sports such as basketball and races
Write messages on windows congratulating your local sports team or grad
Draw graffiti style art
Create fun scenes for photographs with your kids
Turn grass areas into sports fields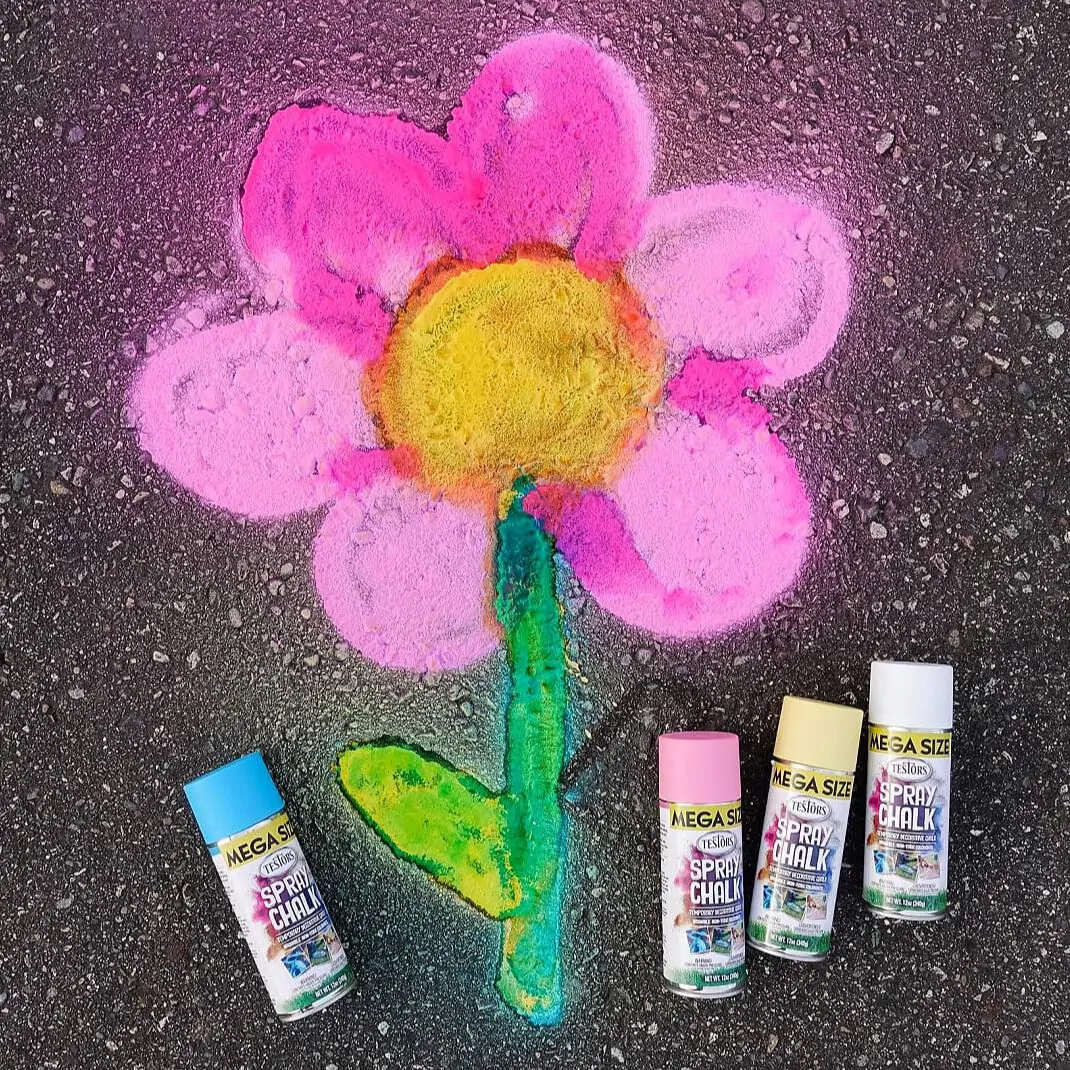 Head on over to Spray Chalk Fun for more great tips and tricks and take a look at this YouTube video too.
Testors Spray Chalk is available at:
Wal-Mart
Michael's inline
Menards
Target
Home Depot (craft bay)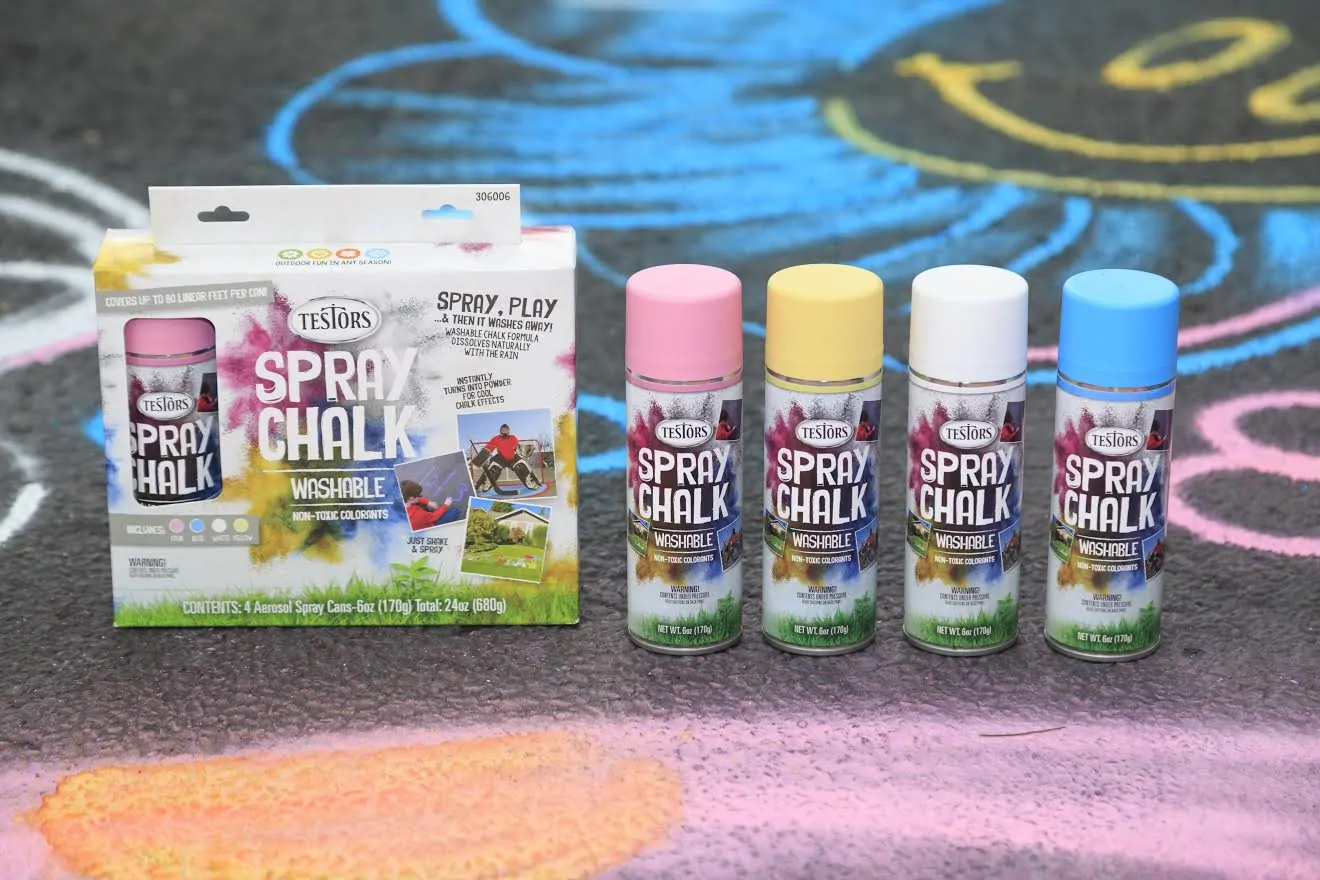 What will you create with Testors Spray Chalk?
More Spray Chalk Fun Ideas
Check out our new post about how to do spray chalk photography…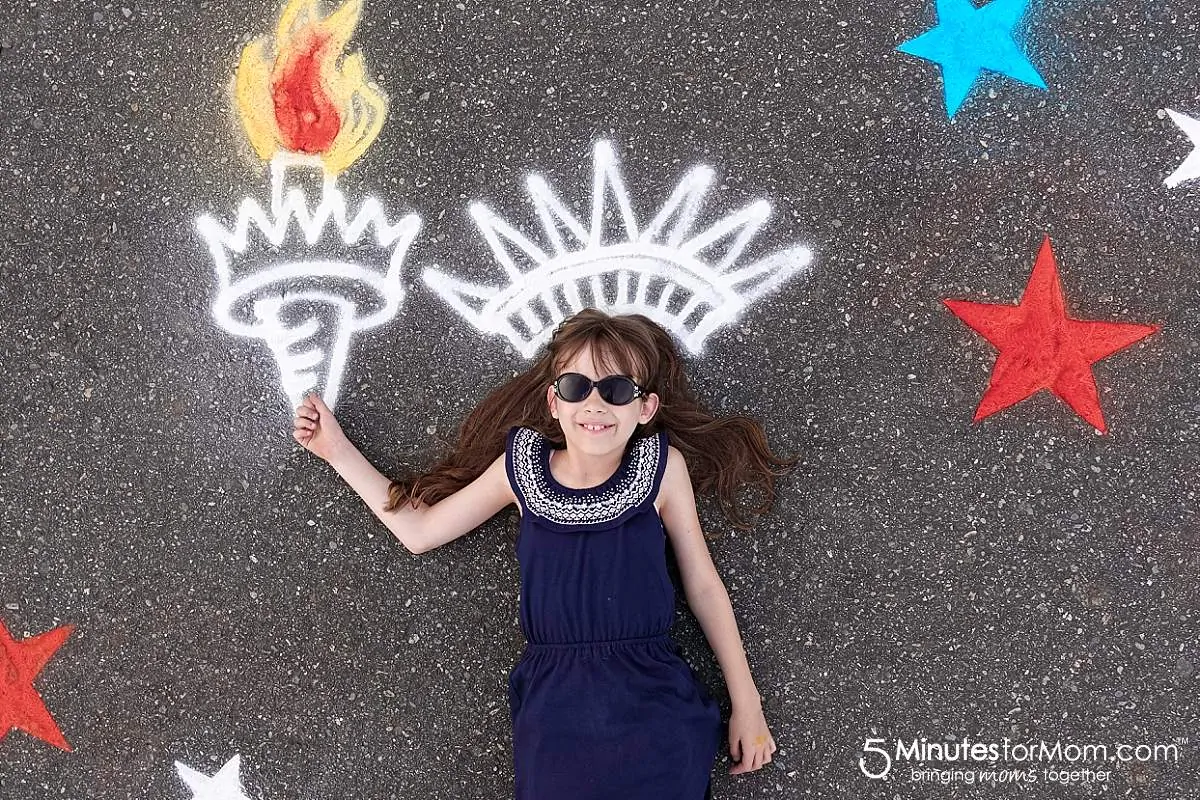 And use see how we used our DIY American flag template to spray chalk an American Flag…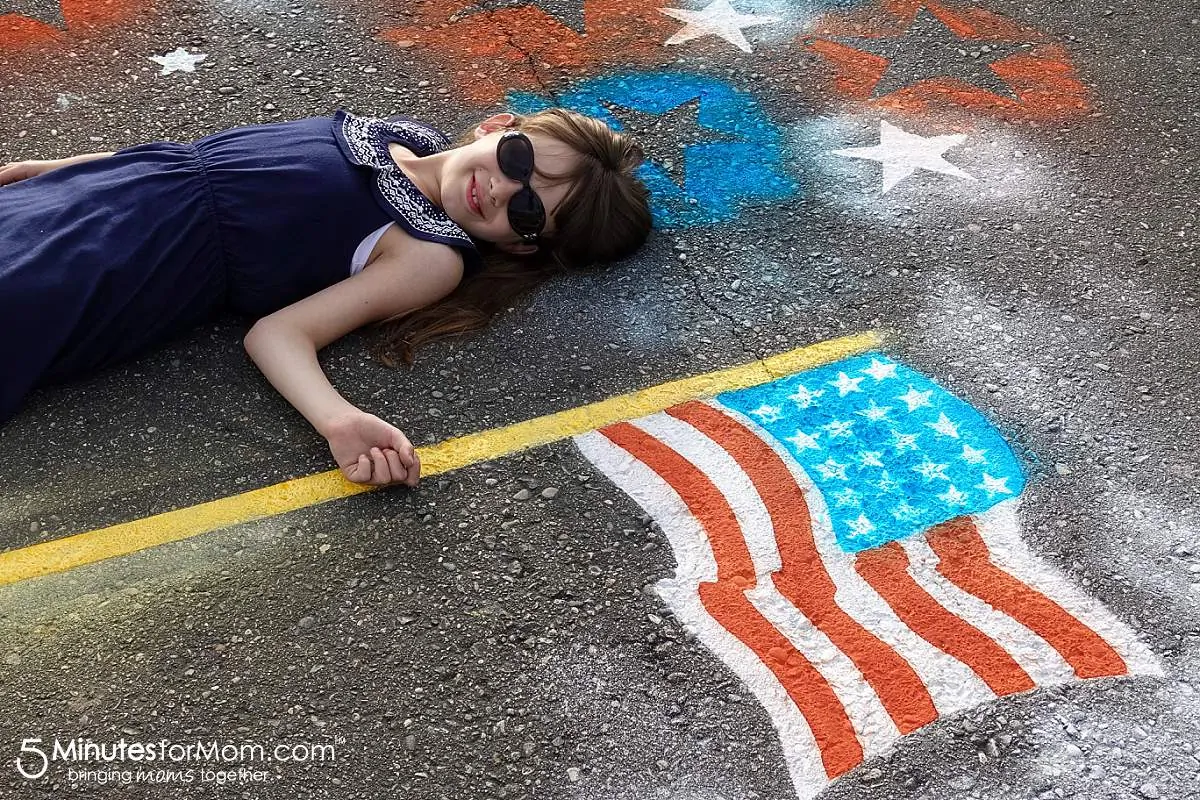 Pin this post for later: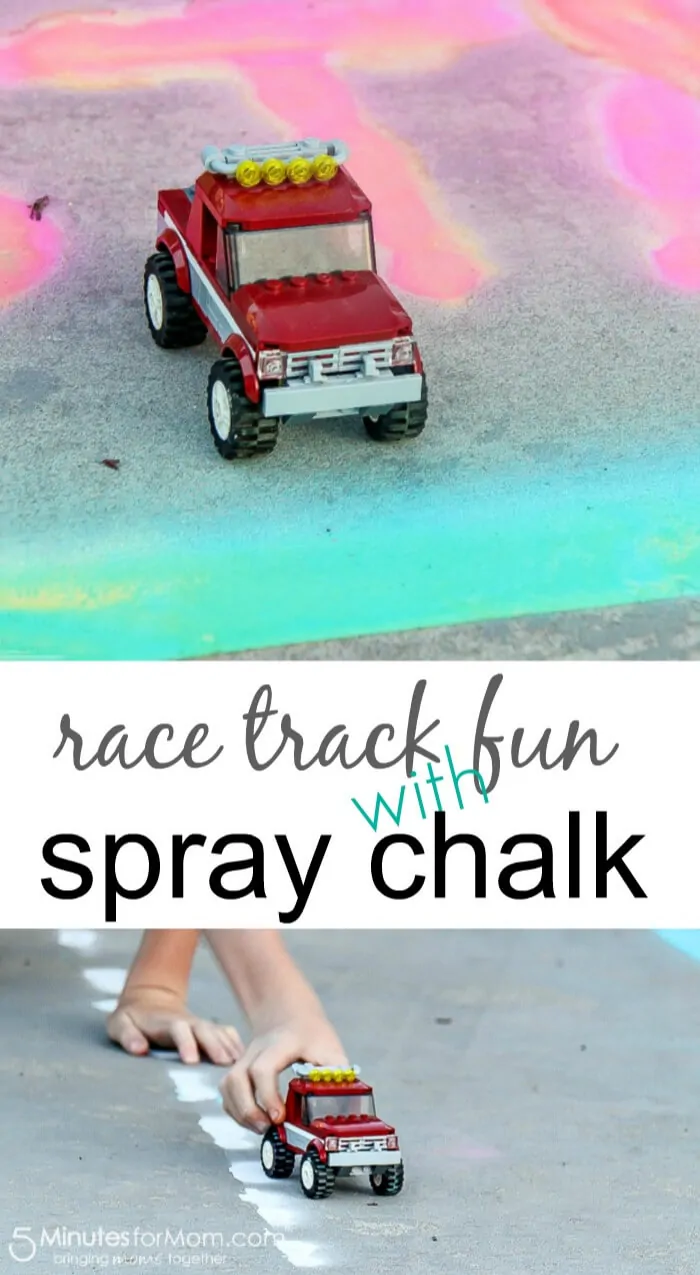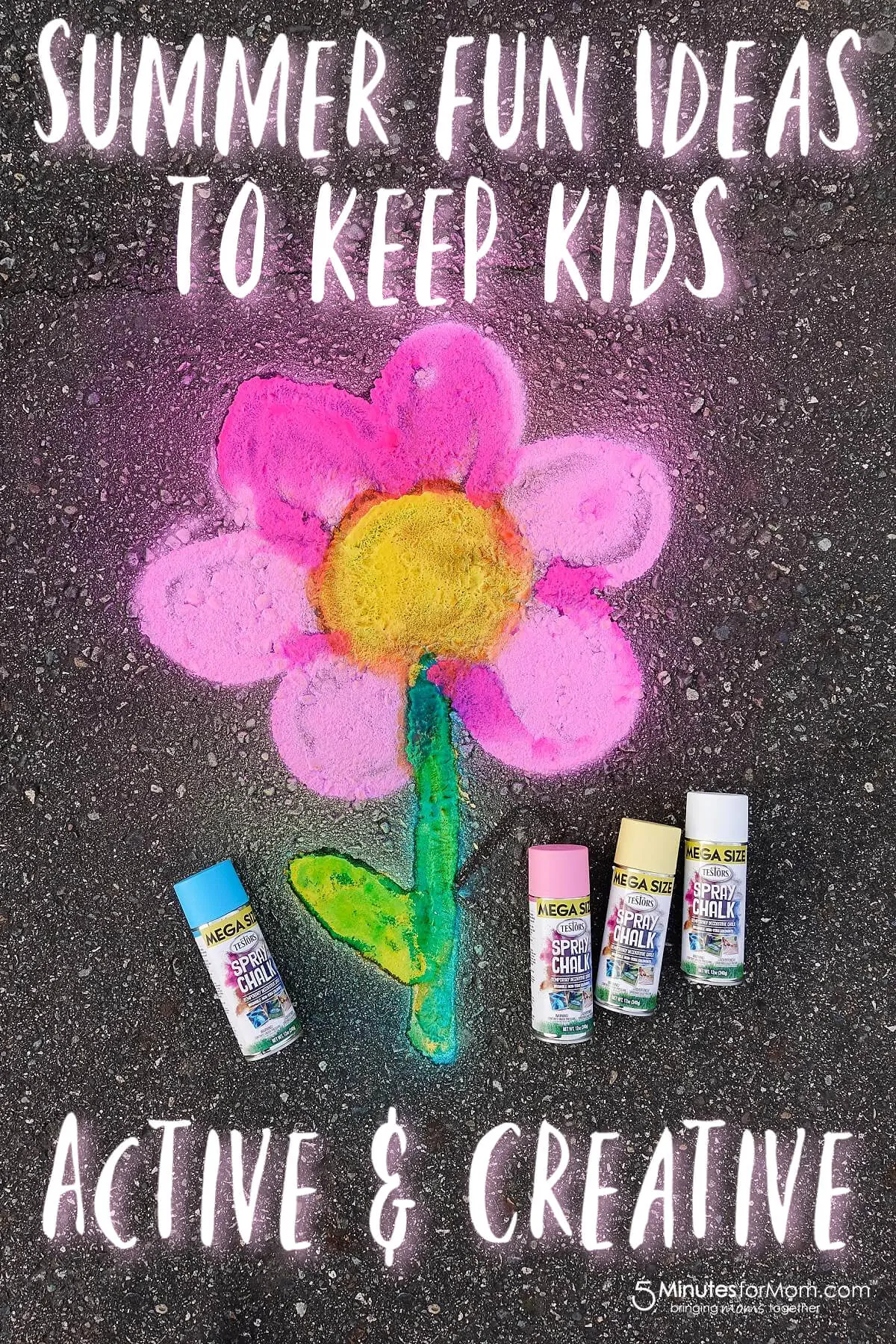 Take a look at my other Testors creations too:

Written by Tonya Staab, contributor at 5 Minutes for Mom
We published the first version of this spray chalk post on April 18, 2017.
Talk with us: @5minutesformom and Facebook.com/5minutesformom
Pin with us at pinterest.com/5minutesformom