This post may contain affiliate links. Read my disclosure policy here.
Back pain relief just got a little easier thanks to the Chirp Wheel. We are thrilled to have discovered how this back roller wheel is a simple yet effective way to stretch our backs and relieve our back pain.
A couple years ago the folks at Chirp sent Janice and I each a set of sample Chirp Wheels for us to write this Chirp Wheel review and they sponsored this post so that we could invest the time in writing about our experiences and photographing the Chirp Wheels. And we love these yoga wheels so much that we've updated this post to share it with you again.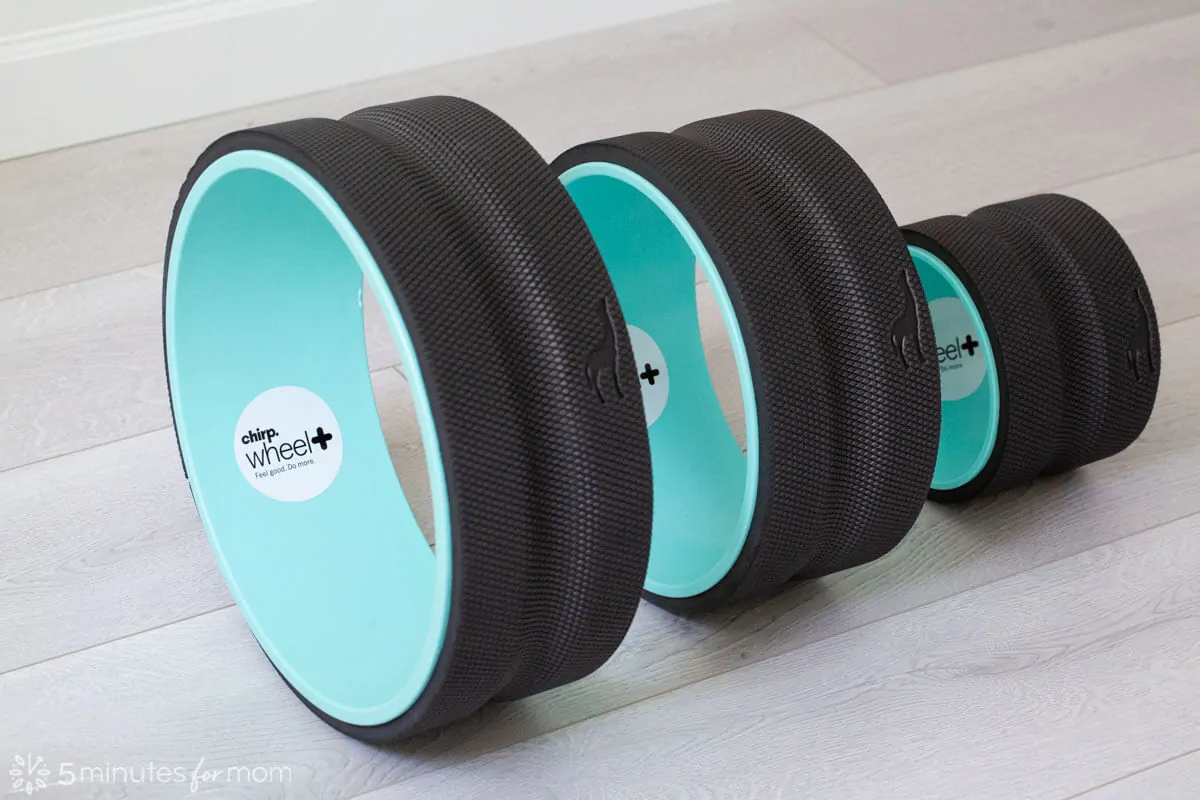 UPDATE: Get the latest sale price now!
The Chirp Wheel, which was previously called the Plexus Wheel, is a special type of yoga wheel and it is one of my all-time favorite products that I've ever reviewed.
I received a set of these three different size yoga wheels in 2019 year to review. I'd never even heard of a yoga wheel before and to be honest, I'm not great about exercising regularly.
But I started using them and I haven't stopped. I've rolled my back out for a few minutes almost every day since. Okay… I'll admit, there have been a few times where I broke my habit and neglected to roll out my back, but very soon, I'd notice stiffness in my back and get back on track with my regular habit.
Sometimes I'll use the three different wheels as part of a more extensive stretching and mini "yoga" session (I'm still quite the beginner at yoga)… but other times I will just stretch and massage my back by rolling for a couple minutes on each of the different wheels, starting with the largest.
I cannot even describe how thankful I am to have been given these Chirp Wheels. They help my back so much and I love that I don't have to devote a bunch of time each day to see results.
A Chirp Wheel bundle is definitely my TOP GIFT IDEA for anyone who sits at a computer or has a sore back.
Get This — BEST DEAL on the Chirp Wheel!

If the term "yoga wheel" intimidates you… don't worry.
That's why the makers of the Chirp Wheel (which is like an extra awesome yoga wheel) are going beyond the yoga studio to introduce the rest of us regular folks to this amazing way to get the back pain relief we deserve.
Like me, many of the people who REALLY need back pain relief may not be able to balance on their heads with limbs extended in impressive yoga formations.
But we can roll back on a cushioned wheel and feel our back muscles stretch and relax.
We may even be able to keep going and roll out our muscles while exercising and strengthening our core.
Personally, I'm not trying to get six-pack abs or master extreme balance in a yoga class at the gym. I just want to stretch out my back and strengthen my core so that I can vacuum a carpet without screaming in pain.
Do you know what I mean?
How Is A Chirp Wheel Different Than A Foam Roller?
I have an exercise ball and a foam roller that I've relied on for years to roll backwards and feel some relief after sitting at my computer for 8 hours.
But the back pain relief I get after rolling out my back on a Chirp Wheel (formerly called The Plexus Wheel) goes way beyond what I feel from an exercise ball or foam roller.
The stretch from a Chirp Wheel is better and the pressure is deeper. I feel like I'm getting an actual massage on my back.
Watch this hilarious video to see how the Chirp Wheel compares to a foam roller…
I love that there are 3 sizes in the Chirp Wheel set. When I'm using the wheels, I start with the largest and roll my back out with it first. Then I move to the medium wheel and continue to roll my back out and it gives more pressure and a deeper stretch. Then I use the smallest back roller wheel to get even deeper pressure and my back then feels completely stretched out and the relief is amazing.
I also often then use the smallest wheel to roll out the muscles in my legs.
UPDATE: There is now a FOURTH size of Chirp Wheel…
Check out this latest new size Chirp Wheel.
Back Pain Relief For The Whole Family
Everyone in your family… from kids to grandparents… can use the Chirp Wheel. It's so easy to use and back pain relief can help everyone regardless of their age or fitness level. You don't have to worry about being too heavy either… the Chirp Wheel can support 500 lbs.
My mother is almost 80 and struggles with chronic back pain, so I'm thankful that she can now use the Chirp Wheel to help her pain.
I'm a 47-year-old woman and to be honest, I'm pretty darn out of shape. But I find the Chirp Wheels so easy to use and they really help my back pain.
And my 15-year-old daughter finds that the 3 levels of Chirp Wheels are perfect for stretching and strengthening her back to help with her cheerleading.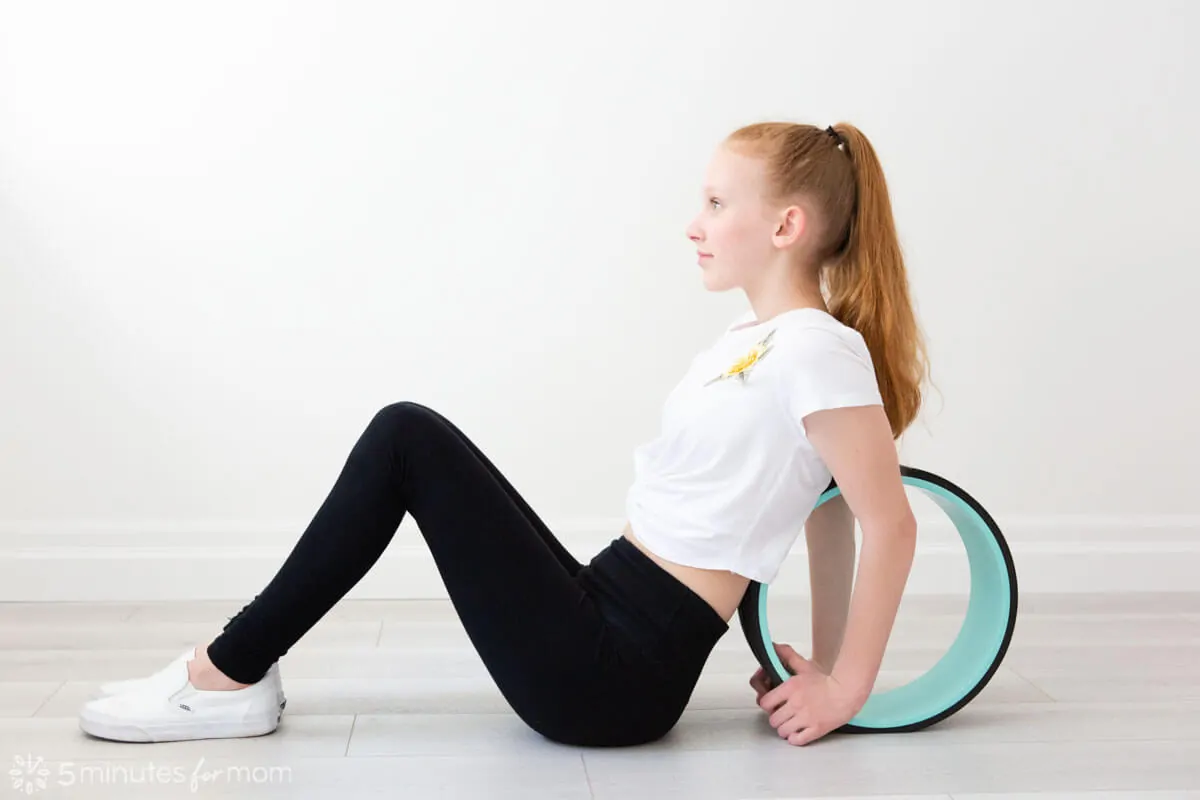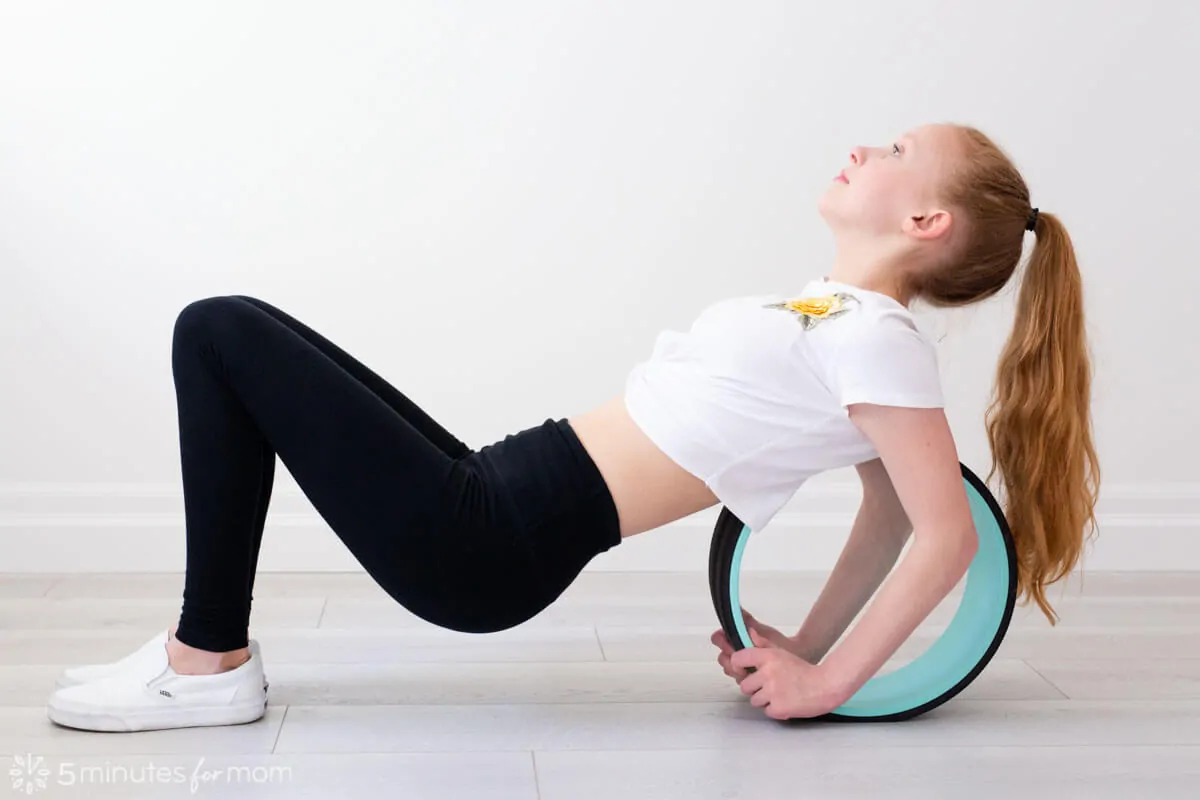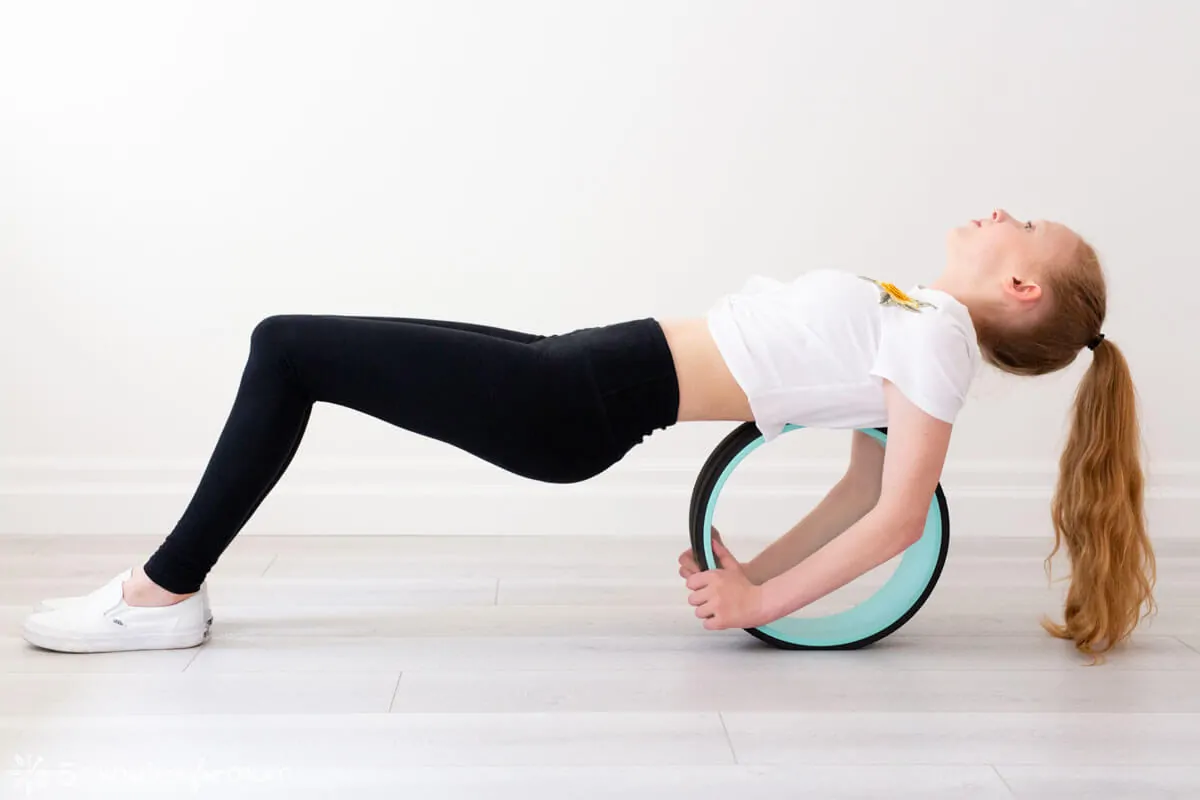 How To Use The Chirp Wheel
Watch this video to see exactly how to start using the Chirp Wheel (formerly Plexus Wheel).
Get yours here…
How Does The Chirp Wheel Relieve Back Pain?
The Chirp Wheel+ (which used to be called the Plexus Wheel) helps to relieve back pain when you use it to roll out the muscles in your back and neck. The sturdy wheel gives you stability, supports your body, and since it is only 5″ wide, the wheel fits between your shoulder blades. It is unlike any other yoga wheel because of the patented spinal canal and proprietary Compression Sensitive Padding™ which allows deep pressure while still feeling comfortable.
As the Chirp website explains…
The Chirp Wheel puts pressure on the muscles surrounding the spine. In doing so, the muscles are stretched and strengthened. The technical term for this is Myofascial Release. Myofascial is a fancy word for muscle, and release is referring to the tension within the muscle.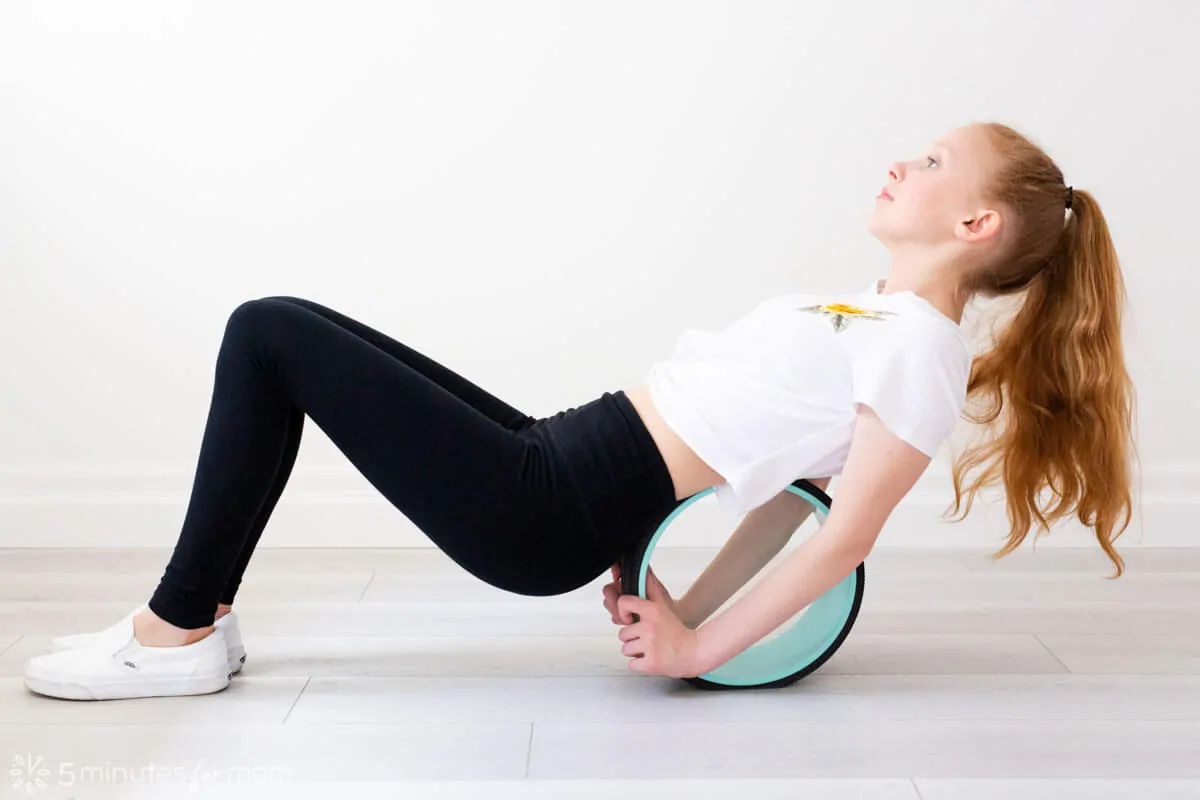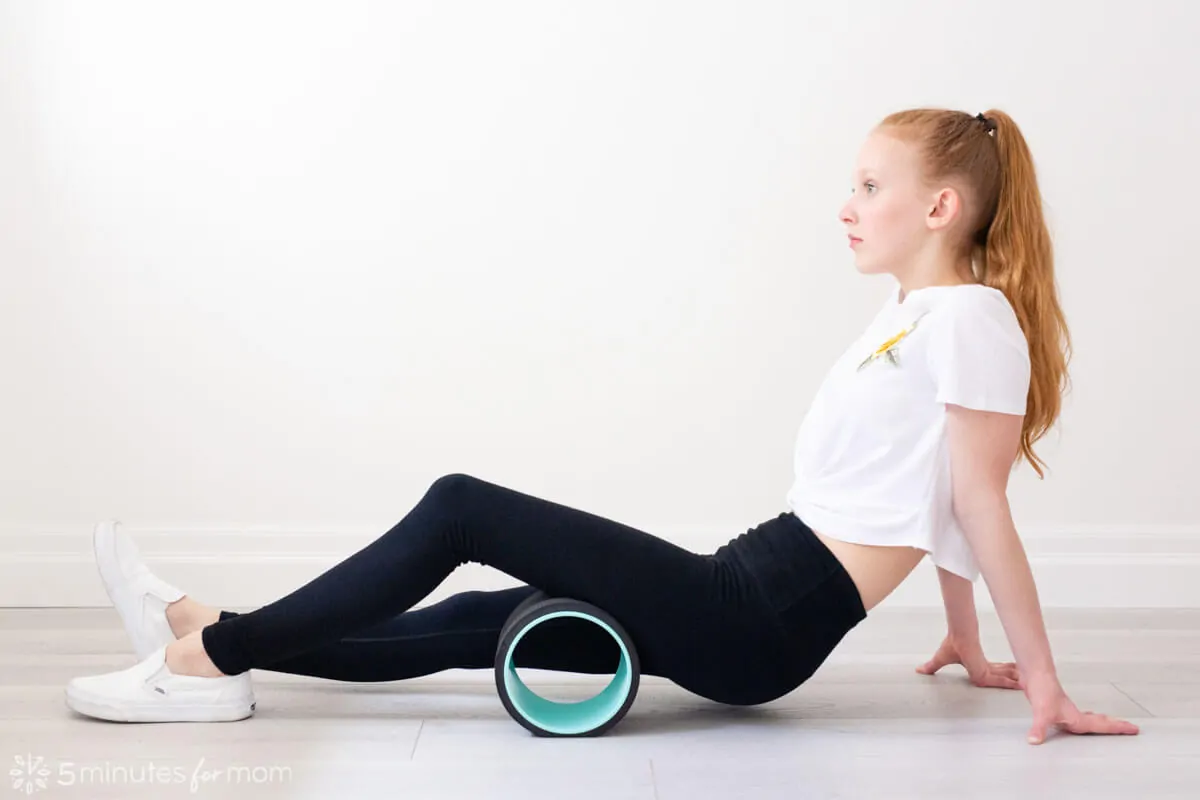 Get the set of Chirp Wheels here…
The Chirp Wheel Set includes 3 wheels of different diameters. The different sizes let you adjust the pressure you apply when rolling out. The largest wheel is 12″ in diameter and provides the most gentle pressure. The medium back roller wheel is 10″ and eases your back into a deeper stretch. The smallest wheel is 6″ in diameter and applies the deepest pressure to relieve stubborn knots in your muscles.
I definitely suggest getting the set of three wheels so that you can work through the stages of pressure and release the knots in your muscles and increase mobility in your spine.

HURRY… Order yours now…
Watch Out for Imitations
If you search for yoga wheels on Amazon, you'll see several options that look shockingly similar to the Chirp Wheel. In fact, many yoga wheels use the same colors as Chirp Wheels.
But none of those other yoga wheels have the patent-pending spinal canal and the quality I've described here in this Chirp Wheel review.
You can actually get authentic Chirp Wheels on Amazon if you prefer to shop there, but I recommend checking out the GoChirp website for the best price available
.
Disclosure: This post is sponsored and we're Chirp Wheel affiliates, so extra thanks for reading and sharing.
This post is not to be considered medical advice. Consult a doctor before starting a new exercise regime.
Written by Susan Carraretto, co-founder of 5 Minutes for Mom
Talk with me: @5minutesformom and Facebook.com/5minutesformom
Pin with me at pinterest.com/5minutesformom