Your Back to School shopping is about to get easier! Find a school supplies list for each of your kids whether they are going into Kindergarten or any other grade in Elementary School, Middle School, High School or College. And discover other critical items that may not be on other school supplies lists as well as smart ideas for saving money in this Ultimate Back to School Shopping Guide.
Some of these suggestions for school supplies are from our sponsors and affiliates, but all choices and opinions are our own.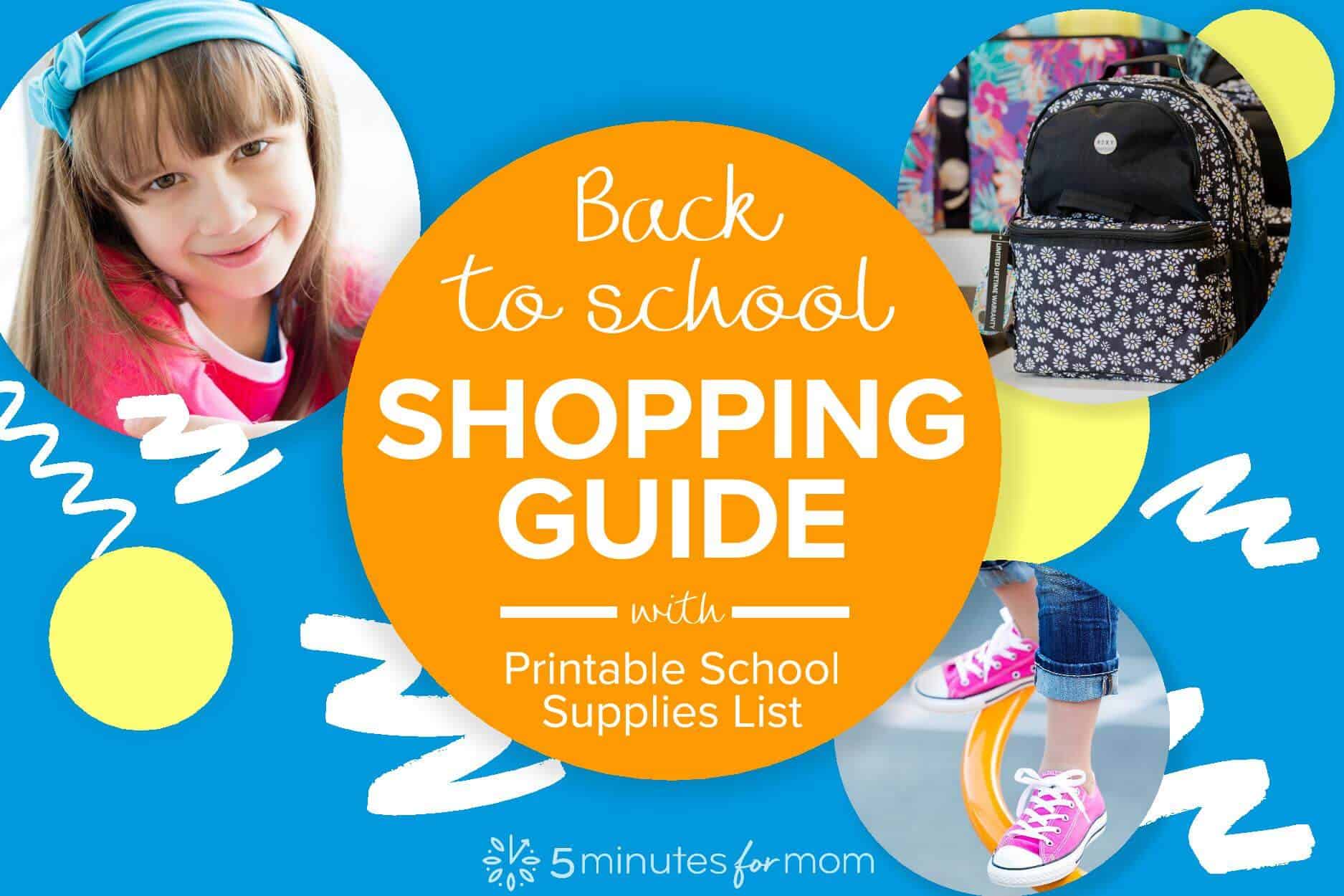 We've pulled together some fantastic ideas for you in this Back to School Shopping Guide and printable school supplies list.
And we're giving away a $100 Amazon Gift Card!
Sharing Our YEARS Of Back To School Shopping Experience
Back to School shopping is such a fun time for kids to prepare for a new year and get excited about heading to school again.
Janice and I have been shopping for back to school supplies for MANY years. (Janice's oldest is heading into his senior year of high school!!!) We've learned a lot over the years about what is essential in back to school shopping as well as how to save money and make your school supplies shopping easier.
Whatever age your kids are, you'll find a printable school supplies list and back to school shopping "must-haves" below.
We're giving away a $100 Amazon Gift Card so be sure to check that out as well. It's at the end of the shopping guide. (The giveaway is open to both US and Canada — with the prize being awarded in the currency of the winner's country!)…