The best Mother's Day gifts are handmade with love so we've gathered the sweetest Mothers Day gifts kids can make. All these mother's day craft ideas are easy to make and create meaningful presents.
Every mother adores receiving crafts and gifts made by her children. Having keepsakes that capture your children at each age is priceless.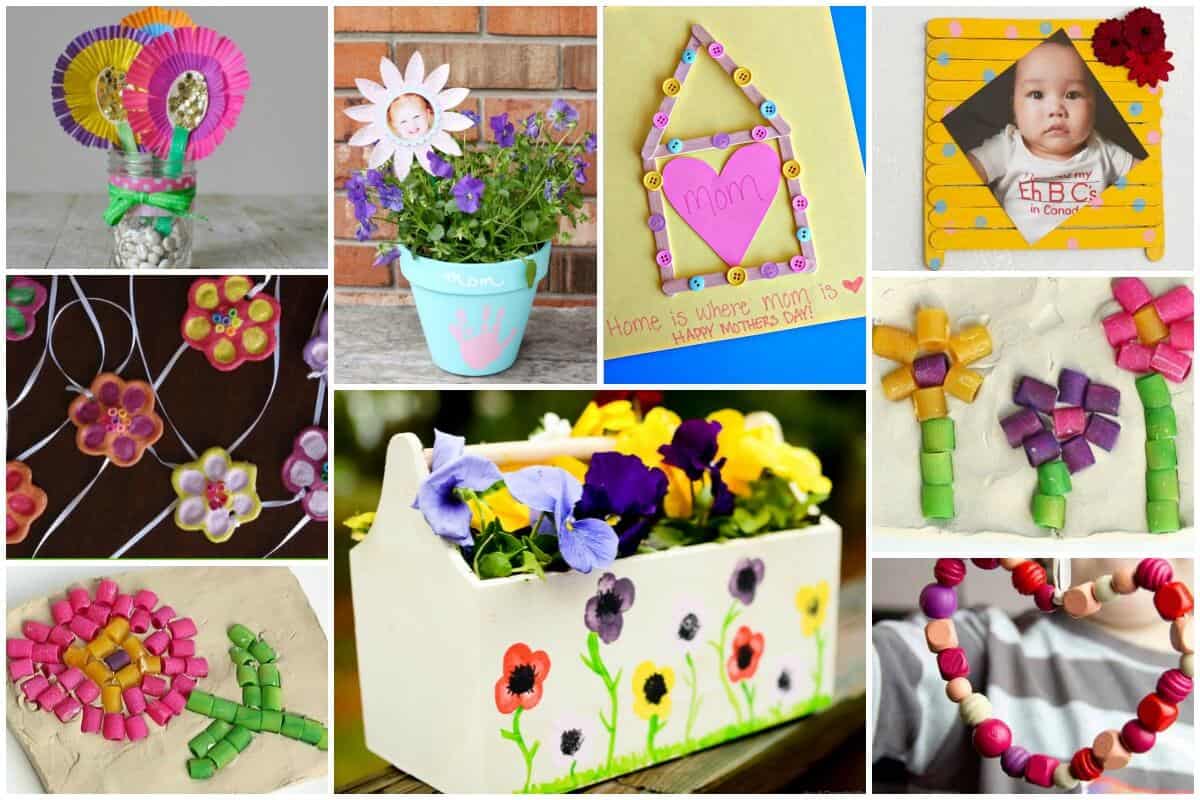 One of my favorite types of Mother's Day crafts include handprints. They're so cute, personal, and really hold a special place in my heart. Each Mother's Day, your sweet little child's hands will get bigger and bigger. So crafts that capture their handprints are such a precious way to hold on to each stage.
We've collected 20 super cute Mother's Day gifts kids can make.
They're all something Mom or Grandma will love and adore for years to come. It's time to get out all of your craft supplies, and let the kids go wild as they create some beautiful presents.
(Moms, if you're reading this yourself, perhaps send your hubby this link so he can get some ideas to help the kids make.)
…