I read a post recently where a friend commented on how people often say he's "living the dream". He laughed at the disparity between the reality of his day-to-day life and the perception of his life to others. It made me think about what "living the dream" can look like for different people.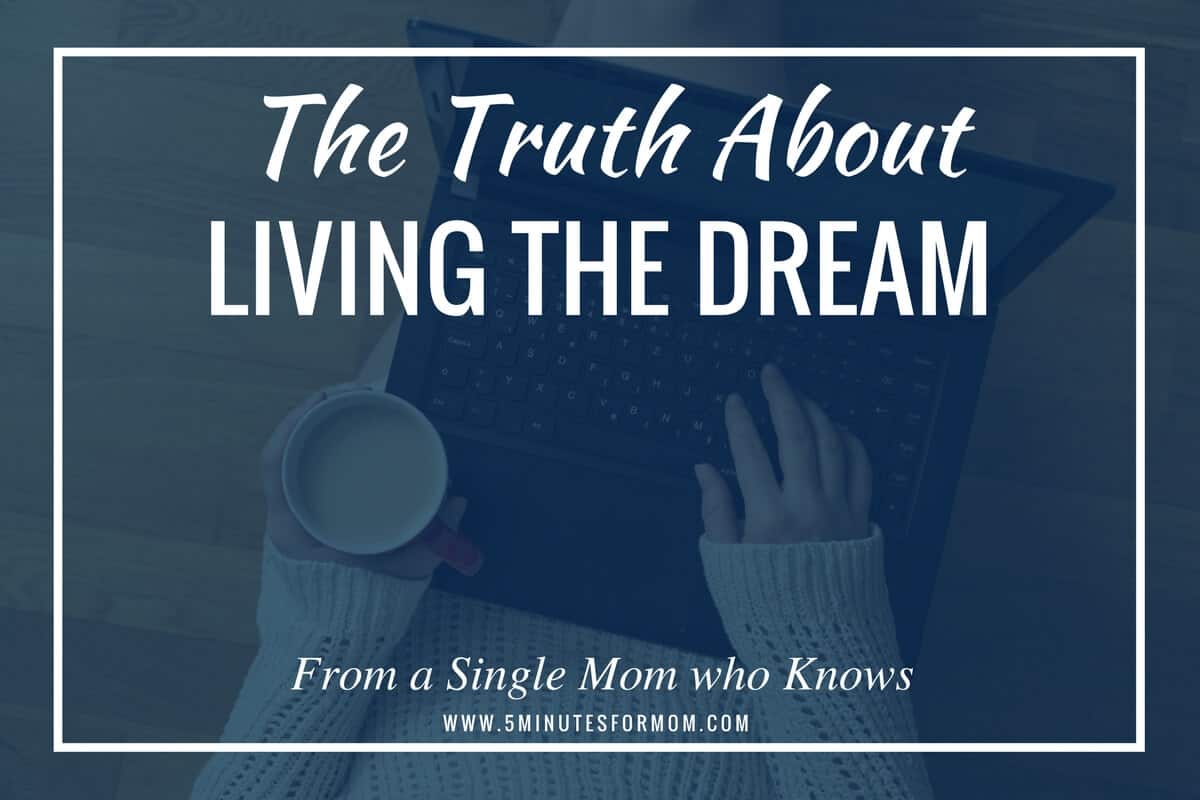 The reality of "living the dream" isn't always as it appears. And it often involves an incredible amount of hard work done behind the scenes.
If you're "living the dream" in the eyes of others, it likely means that you've achieved some type of extraordinary and enviable success.
People see your unique lifestyle but not all the gruelling work that lead it. And they may end up thinking that you're simply lucky or that you achieved your dream by merely dreaming it.
But that's never the case. People achieve a dream life from setting goals and then working day in and day out to hit those targets.
Are You Drooling Over Someone Else's Dream Life?
Are you envious of someone you think is living a dream life?
If you are, you need to take a look at what seems to be the pros/cons of that lifestyle and line it up to your own goals. Be honest about your gifts, talents and your limitations.
Try to imagine the sacrifices and work that's going into that "dream life".
It may be their dream life could actually be a nightmare for you.
[Read More…]