Instant Pot Pesto Chicken is quick and easy to make. The juicy chicken breasts are stuffed with tomatoes and smothered in pesto sauce. It is as good as it sounds.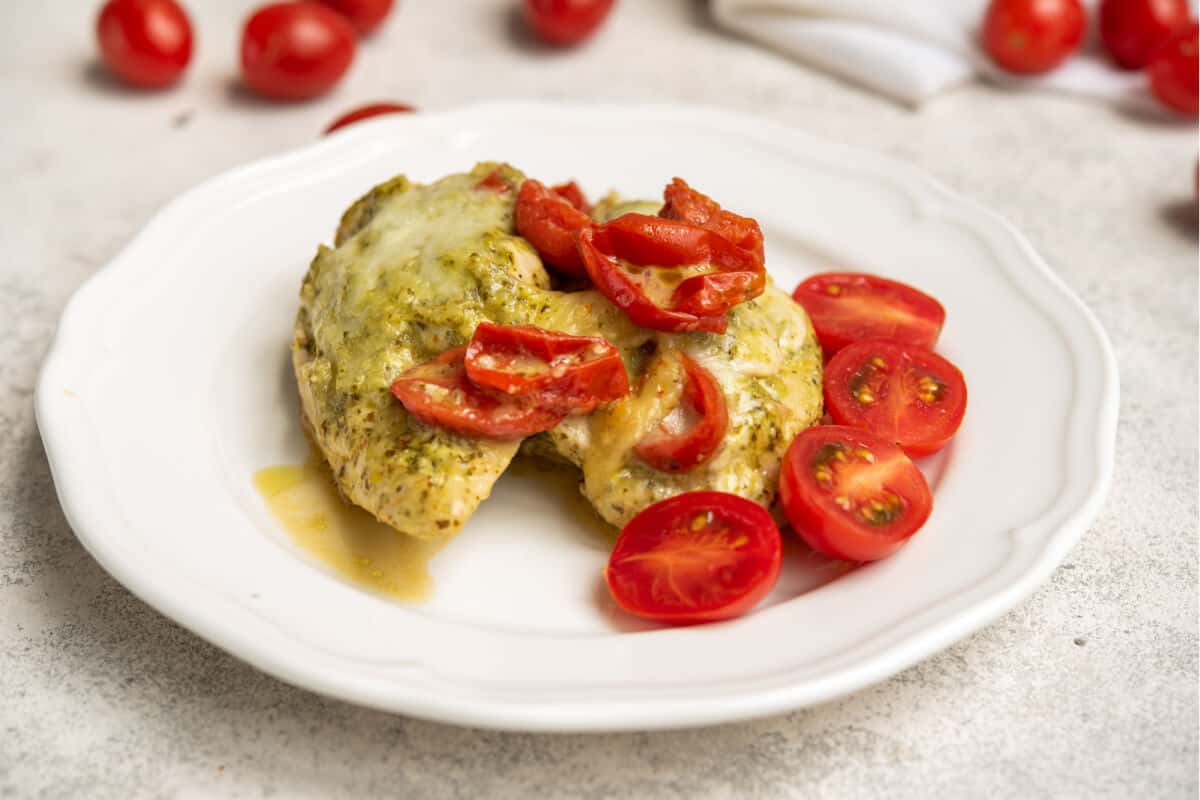 Our friend Corrie, from Corrie Cooks, is an expert in Instant Pot recipes! And he made this Instant Pot Pesto Chicken recipe for us to share with you today.
You can make this super fast and delicious chicken dinner in less than 20 minutes using your Instant Pot. This recipe is amazing not only in taste but also in its simplicity.
All you need chicken, pesto, some cheese, and tomatoes. Those are probably ingredients you already have in your pantry.
…