If you're a parent with toddlers, preschool or elementary school-age kids, you'll love these fun new ideas for teaching kids about healthy eating. Of course, as parents, we care about nutrition for kids. But what if you could actually get your children excited about their own nutrition? We believe you can!
This post is part of our ongoing sponsored series with HueTrition.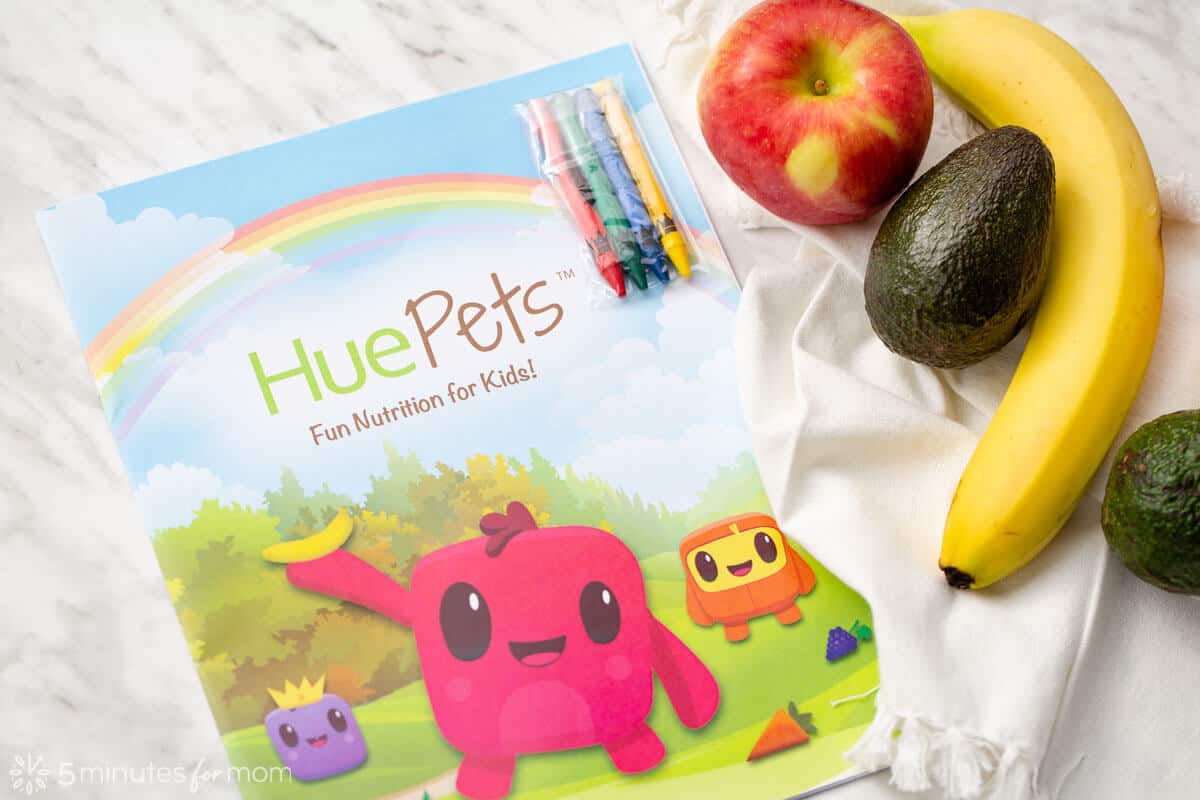 When children are young and just starting to learn about food, it is important to get them interested in a variety of flavors, colors, and textures of food. The preschool and elementary school years are the perfect time for teaching kids about healthy eating.
Turning Healthy Eating Into A Fun Game
Kids love games. And they especially love games that are apps on their mobile devices.
So why not turn their natural love for apps into an opportunity to teach them about healthy eating?
HuePets By HueTrition is a must-have kid's game app that will get your kids excited to eat more vegetables.
…