This DIY Fairy Costume could win any costume contest! See how to make a stunning fall fairy dress that you can wear for a Halloween fall fairy costume, a themed photoshoot, or a flower girl dress. For an autumn wedding or event, you can use fall flowers or leaves for an autumn palette. If you want to make the dress to use in the spring or summer, substitute the fall flowers for spring flowers or rose petals.
This blog post is Part 1 of our tutorial. Click here for Part 2 – Designing the Bodice.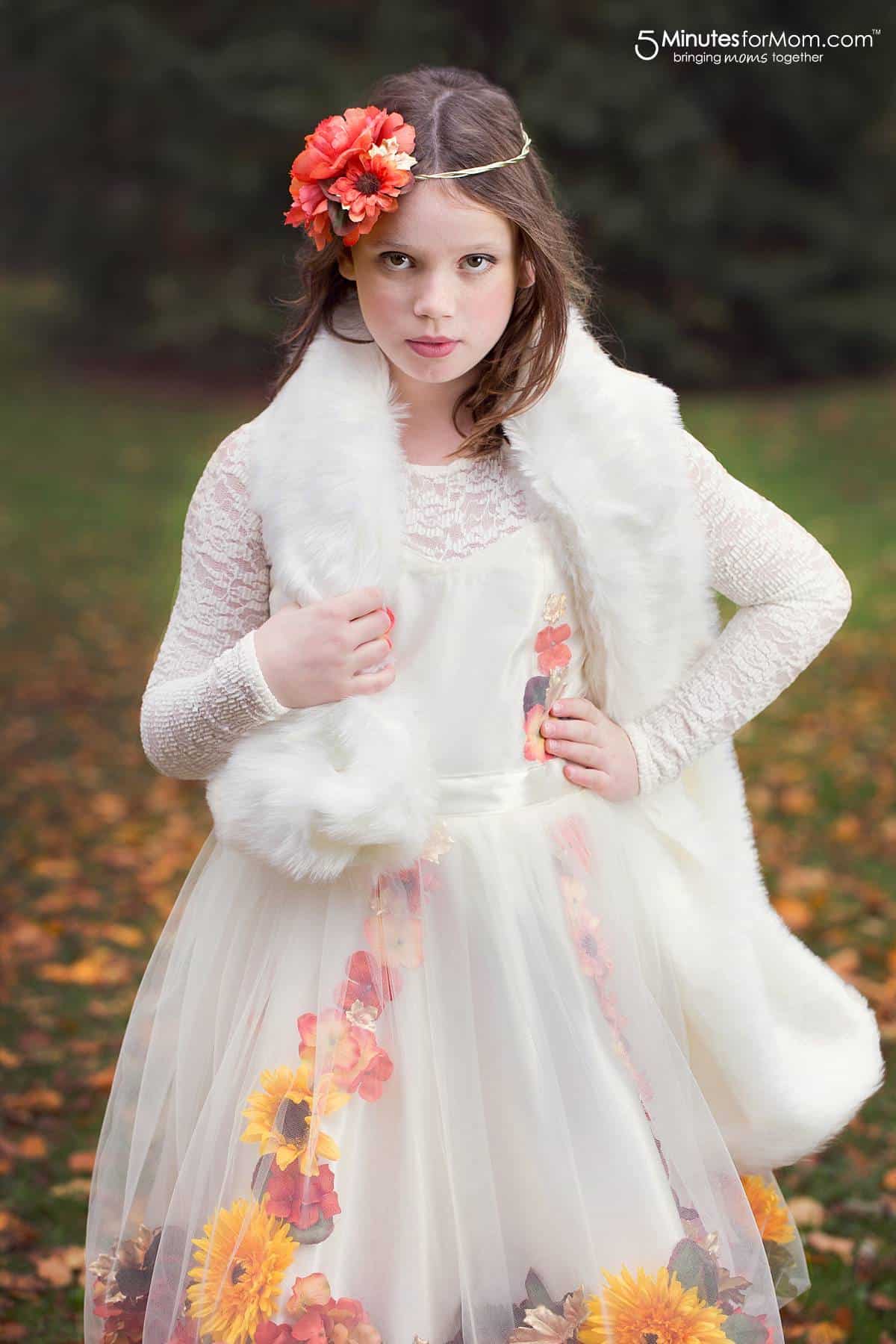 A few years ago, I undertook a sewing task like nothing I had ever attempted before. Inspired by Angela Clayton's Fall Flower Fairy Dress that I saw on Pinterest, I decided to make a girl sized version for my nine-year-old daughter Olivia.