Are you looking for pretty teen Halloween costumes? We're excited to show you our DIY Halloween costumes for teens and tweens. We created these costumes for our girls last year and we wanted to share them with you again.
Since our girls are getting older, we made pretty costumes that are perfect for tweens and teens. When we made these costumes, my daughter Olivia, who is dressed as a brown bear, was 11 years old. Susan's daughter Sophia, dressed as a Panda bear, was also 11 years old. Susan's oldest daughter Julia was 13 years old and she's wearing a pretty cat costume for teens that is more "grown-up" for a teenage girl than our previous cat costumes we made when the girls were younger.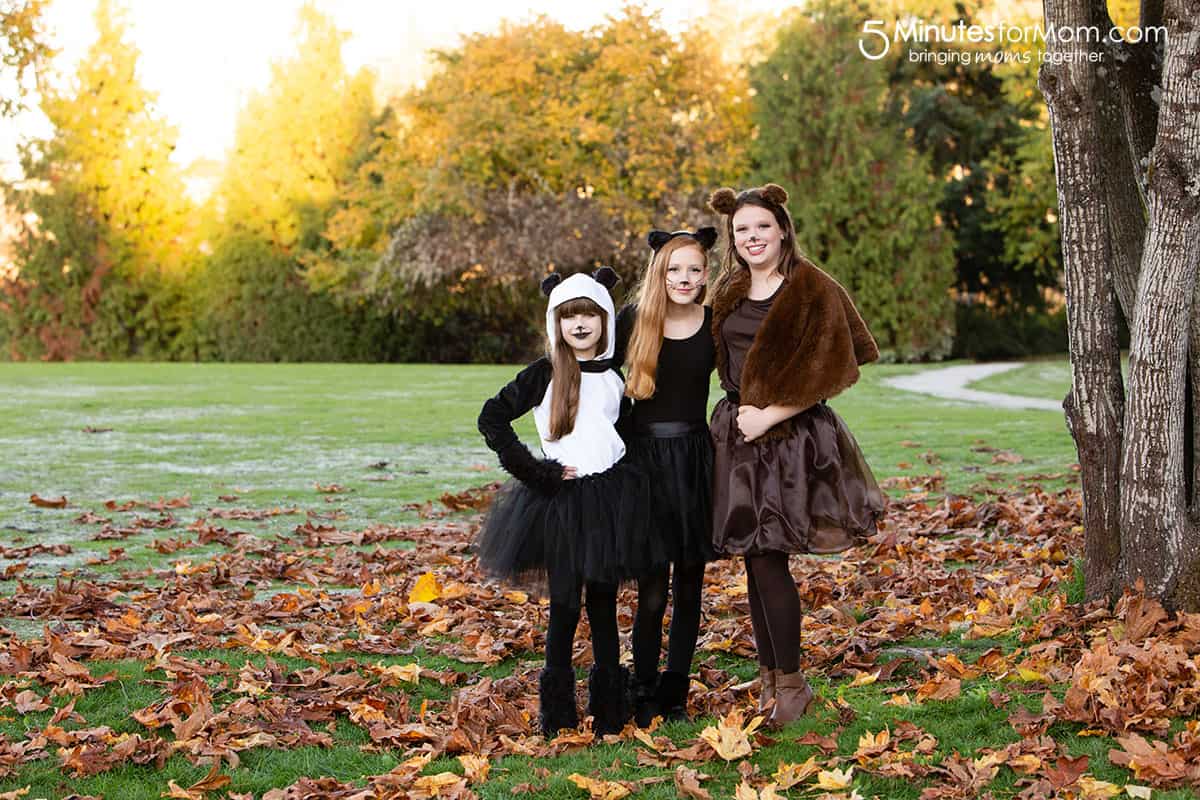 The planning goes on for months. My daughter, Olivia, and my nieces, Julia and Sophia are so obsessed with their DIY Halloween costumes, that before they have even finished trick or treating they are already discussing their ideas for next year's Halloween costumes.
But I don't mind. I love the excuse to get creative and make Halloween costumes for girls.
I have so much fun with the girls this time of year, sketching out their costume designs concepts, scouring the local fabric stores for the perfect materials, sewing the costumes, and having our annual costume photo shoot. I think it may be my favourite time of year.…