This post may contain affiliate links. Read my disclosure policy here.
Your Back to School shopping is about to get easier! Find a school supplies list for each of your kids whether they are going into Kindergarten or any other grade in Elementary School, Middle School, High School or College. And discover other critical items that may not be on other school supplies lists as well as smart ideas for saving money in this Ultimate Back to School Shopping Guide.
UPDATED for Your 2023 Back To School Shopping.
Some of these suggestions for school supplies are from our sponsors and affiliates, but all choices and opinions are our own. We are Amazon affiliates and can earn a small commission from qualifying purchases.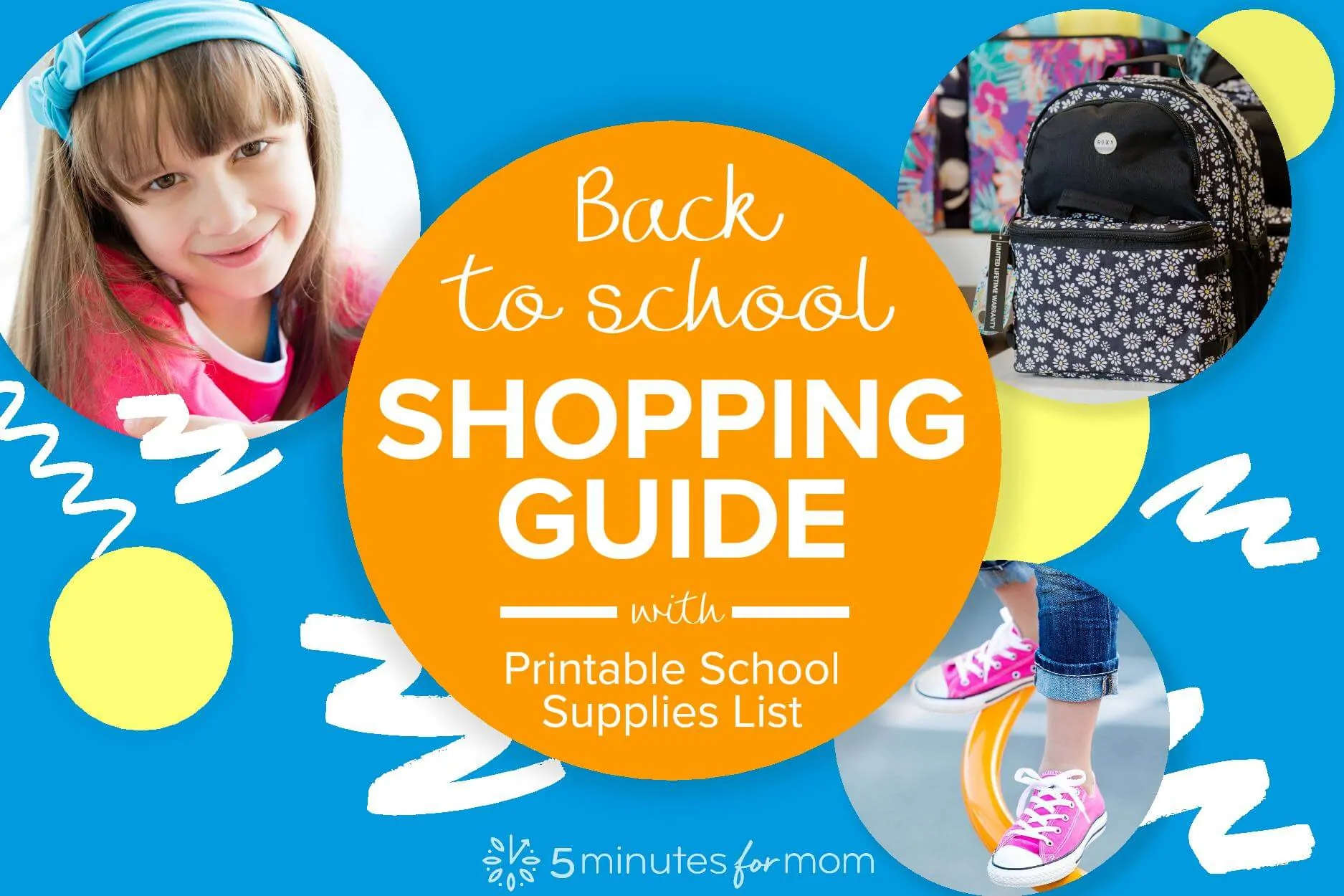 We've pulled together some fantastic ideas for you in this Back to School Shopping Guide and printable school supplies list.
Sharing Our YEARS Of Back To School Shopping Experience
Back to School shopping is such a fun time for kids to prepare for a new year and get excited about heading to school again.
Janice and I have been shopping for back to school supplies for MANY years. (Janice's oldest is heading into to his fourth year of college!!!) We've learned a lot over the years about what is essential in back to school shopping as well as how to save money and make your school supplies shopping easier.
Whatever age your kids are, you'll find a printable school supplies list and back to school shopping "must-haves" below.
Printable School Supplies List
We have researched countless different school supplies lists for schools across both the United States and Canada, to determine what teachers want students to have in each grade from Kindergarten through College.
Many schools offer customized school supplies lists for their particular school, but we have found they usually include a pretty standard set of school supplies depending on the grade. So to make your back to school shopping easier, we have created a FREE printable school supplies list for each grade of school.