This post may contain affiliate links. Read my disclosure policy here.
Your Back to School shopping is about to get easier! Find a school supplies list for each of your kids whether they are going into Kindergarten or any other grade in Elementary School, Middle School, High School or College. And discover other critical items that may not be on other school supplies lists as well as smart ideas for saving money in this Ultimate Back to School Shopping Guide.
Some of these suggestions for school supplies are from our sponsors and affiliates, but all choices and opinions are our own. We are Amazon affiliates and can earn off qualifying purchases.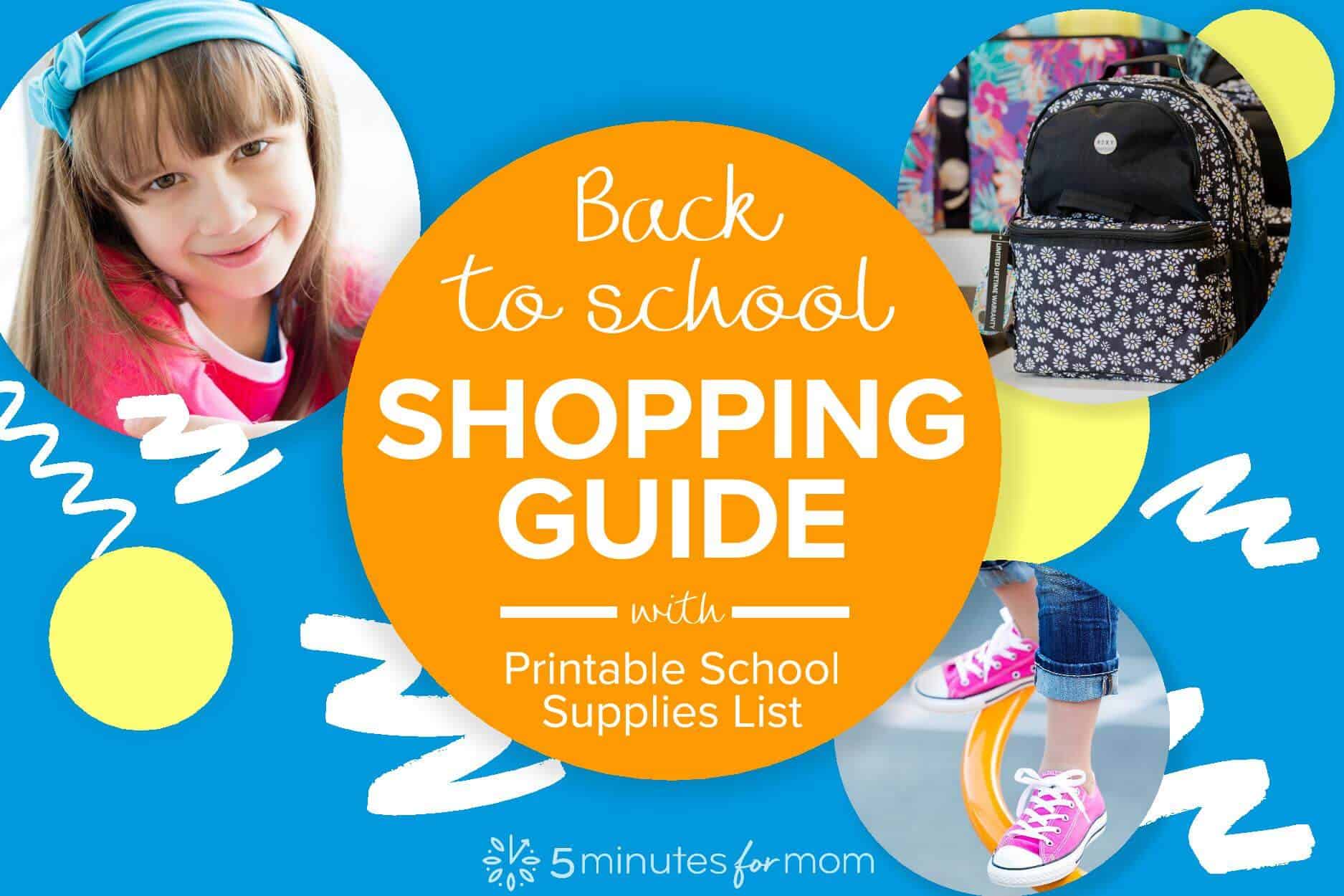 We've pulled together some fantastic ideas for you in this Back to School Shopping Guide and printable school supplies list.
Sharing Our YEARS Of Back To School Shopping Experience
Back to School shopping is such a fun time for kids to prepare for a new year and get excited about heading to school again.
Janice and I have been shopping for back to school supplies for MANY years. (Janice's oldest is heading into to his third year of college!!!) We've learned a lot over the years about what is essential in back to school shopping as well as how to save money and make your school supplies shopping easier.
Whatever age your kids are, you'll find a printable school supplies list and back to school shopping "must-haves" below.
Printable School Supplies List
We have researched countless different school supplies lists for schools across both the United States and Canada, to determine what teachers want students to have in each grade from Kindergarten through College.
Many schools offer customized school supplies lists for their particular school, but we have found they usually include a pretty standard set of school supplies depending on the grade. So to make your back to school shopping easier, we have created a FREE printable school supplies list for each grade of school.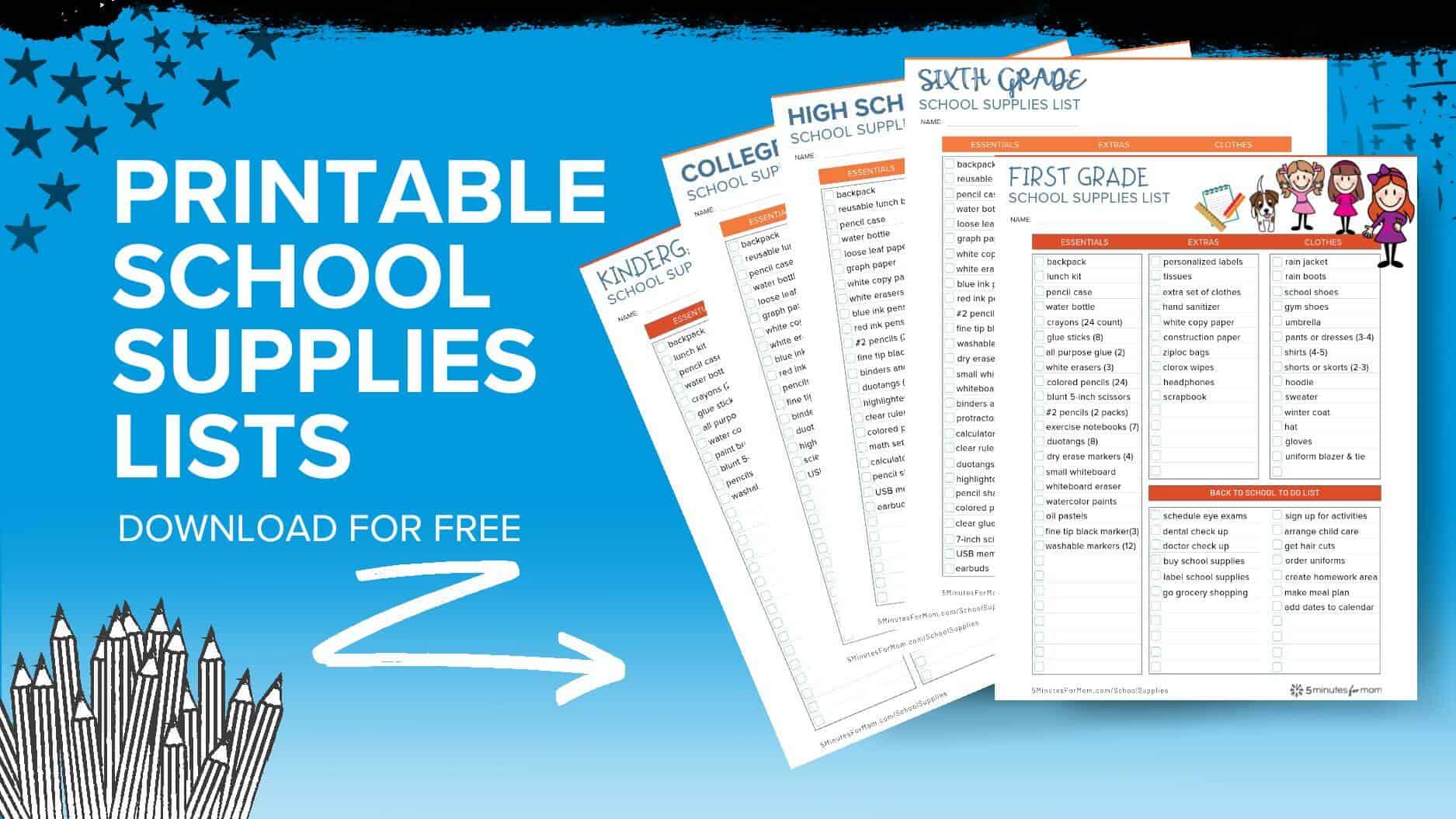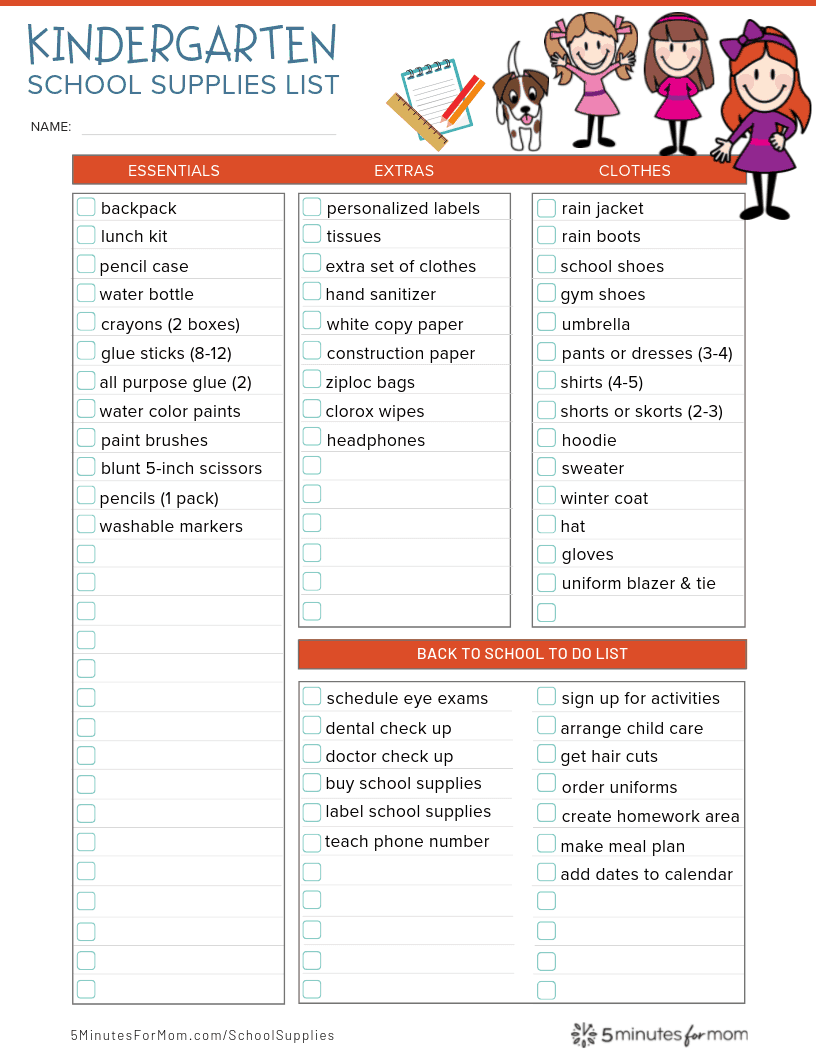 Where To Shop For Back To School Supplies
There are 3 main strategies for shopping for school supplies:
Take your kids shopping.

Take your kids with you to the store for a back to school shopping "experience". Be sure to print out and take a school supplies list shopping with you. I suggest you only choose this approach if your kids are well behaved in stores and won't be asking for unnecessary purchases. And if you have a lot of patience for crowds!!!

Pros: Your kids might get more excited about going back to school when they get to shop for their supplies themselves.
Cons: You may end up spending more money because you can't analyze prices and find the best deals. (And your kids will likely want lots of extra "cool" stuff.)

(Psst. I do NOT usually take this approach for the bulk of my school supplies shopping.)


Purchase prepackaged school supplies kits.

If you want to save time, this is the easiest way to shop for school supplies.

Pros: You will save time and avoid stores.
Cons: You might spend more money and you don't have choices of brands, colors, etc.

Many schools these days are partnering with private school supply companies to arrange prepackaged school supplies kits. In the US, schools can coordinate prepackaged school supply kits for each grade with websites like EduKit or Star School Supply, and in Canada, you'll find many schools are set up with SchoolStart.ca.

But you can also order prepackaged school bundles on Amazon, but you want to be careful that they include name brand supplies so you can be confident in the quality.

Here are some good value school supplies bundles on Amazon:

I've ordered school supply box kits that have been coordinated through my daughters' school many times. I love the convenience and knowing I'm getting exactly what the teachers want them to have. Then I've taken my girls to the store to buy a couple of special items to give them that "back to school shopping experience."

But you can save money and give your child more options if you buy items separately from your school supplies list yourself.


Shop and find deals yourself online and/or in local stores.

If you want to save money and have endless purchasing options, you can invest a little time looking for the lowest prices and spreading your shopping out over a couple of websites and local stores.

Pros: You can save money and have control over the selection of school supplies.
Cons: It takes time to shop. (But we're here to help!)

We love supporting local stores, but if you want to save time, you can find most of what you need on Amazon.

A smart idea is to start your shopping at your local dollar store. You'll be shocked at how much you can buy there… for instance, $1 calculators!!!

We've done a ton of the work of school supplies shopping for you. So check out all the ideas and great deals below…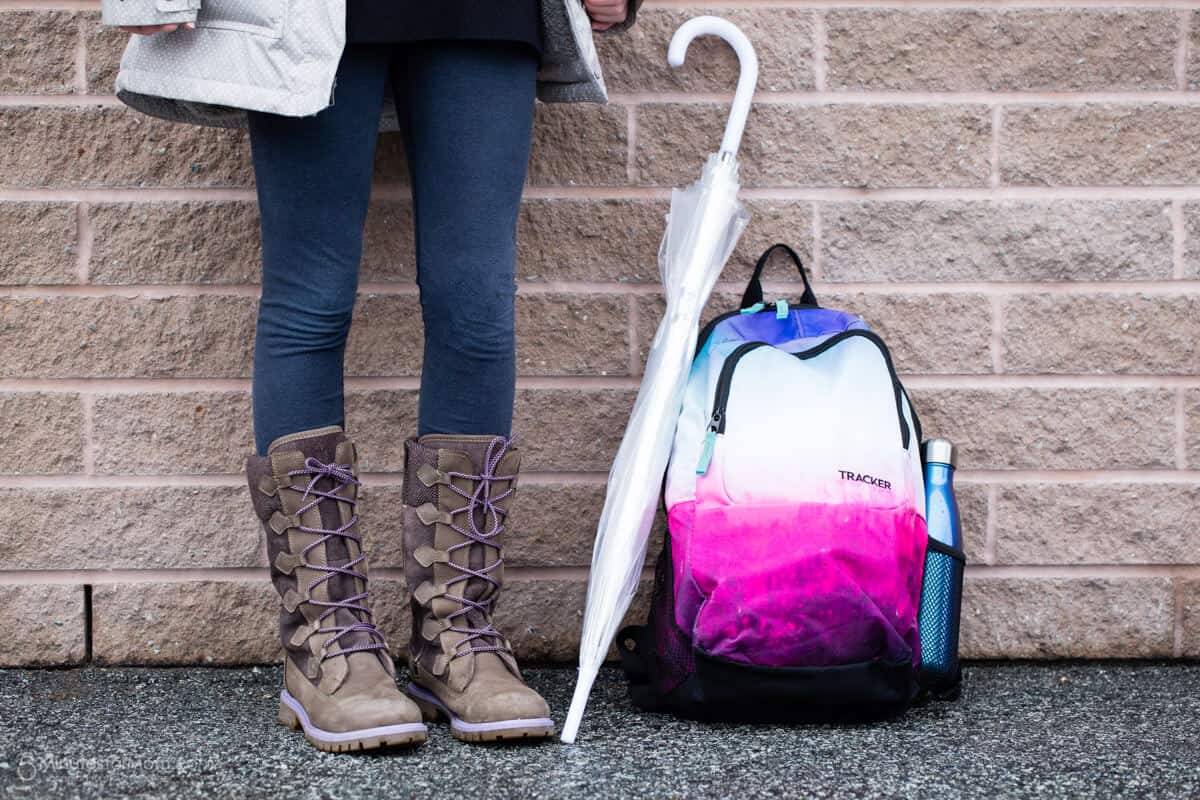 Back To School Shopping Guide
There are so many things parents need to buy for kids at the start of school. "Back To School Supplies" go way beyond pens and pencils, so we've put together this shopping guide to help you. We'll get started with some of the bigger purchases and work our way down to pens and pencils.
School Backpack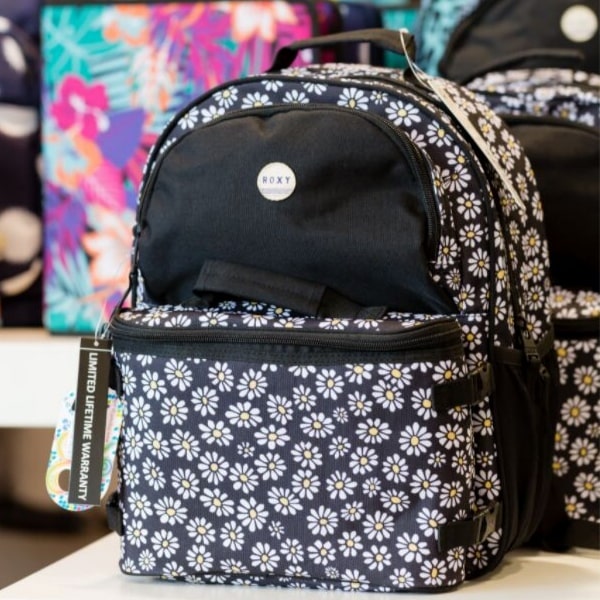 First things first, your child needs a backpack that will survive the school year… and hopefully last another couple of school years.
The style of backpack you want to buy for your child changes dramatically from their preschool through high school years.
When your little one is in preschool through Kindergarten, you may want to buy a cute character design… perhaps with one of their favorite movie characters. My girls loved Disney backpacks when they were little.
We found that when our kids were in elementary school, they were hardest on their backpacks. The backpacks with plastic designs on the front that you buy from Walmart or Target, often tear during the school year. Whereas, their backpacks from Justice and Land's End all lasted really well. And at both those stores, you can get a lunch kit to match the backpack… and get them online. We've also bought Roxy backpacks before and they last well.
I suggest letting your child pick out the design online so you are sure they love it.
As kids get into middle school and high school, they often want just a plain backpack that can keep using for a few years.
My 17 year old daughter has this super simple black JanSport backpack. It's sturdy and she's now used it for two years and it's still in great condition.

Rain Boots That Won't Leak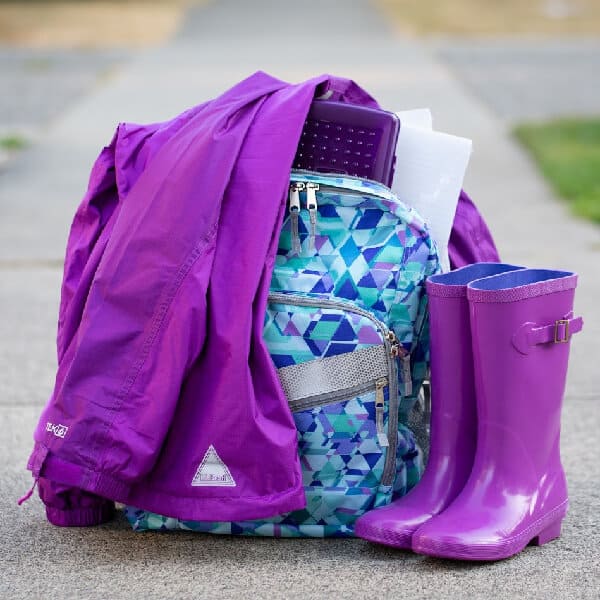 You don't want your kids sitting in school with wet socks, so add good quality rain boots to the top of your school supply list… A pair like these rain boots from L.L. Bean or perhaps some Kamik boots.
Your kids can splash and jump in as many puddles as they want.
Of course, once your kids turn into teenagers, they likely won't wear rain boots ever again. Except maybe you could convince a teenage girl to wear some fashionable Hunter Boots.

Waterproof Rain Jacket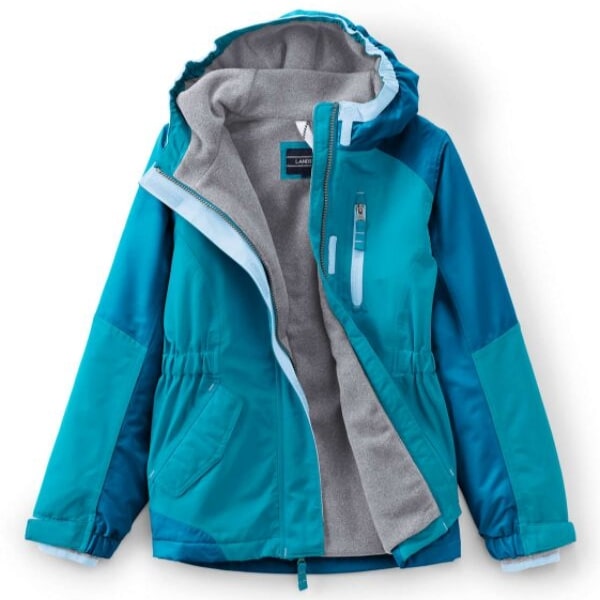 Do your kids walk to school? They definitely need a waterproof rain jacket!
It's important to find a jacket that is waterproof and wind-resistant, while still being breathable.
Coats can be expensive, so I try to find them on sale either online or at a discount store like TJ Maxx or Winners, which is the Canadian equivalent.
You can often find an awesome deal on Land's End winter coats in their clearance section. I also love their lightweight rain jackets that fold up to fit easily in your child's backpack.
Unfortunately, I've discovered that trying to get a teenager to wear a jacket can be difficult. Instead many only want to wear Champion Hoodies.
New Shoes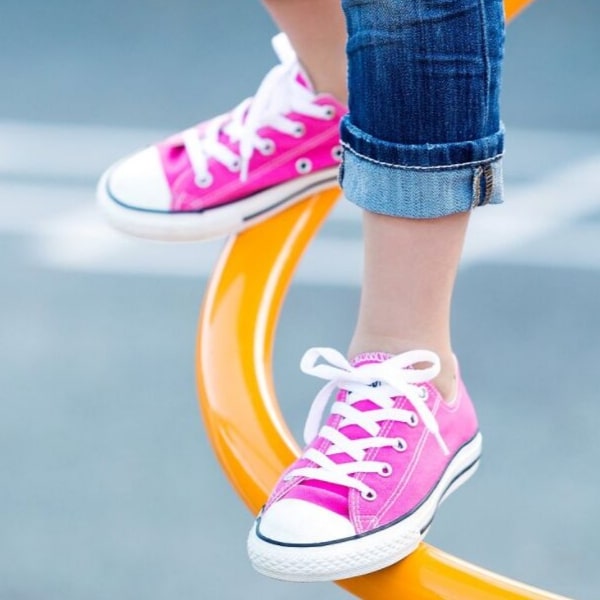 When the new school year starts, chances are high your kids need some new shoes. While their growing feet likely fit fine in flip-flops over the summer, it's now the season for socks and shoes.
In the past, my girls have often worn Skechers but these days my 11-year-old and 14-year-old are ALL about Vans and Converse. And it seems like most of the kids at their schools are wearing the same types of shoes.
There are some discount shoe stores where you get 50% off a second pair of shoes, for example Rack Room Shoes.
But of course, you can also just grab a couple of pairs of Converse or Vans on Amazon and check that off your school supplies list.

Eye Glasses and/or Contact Lenses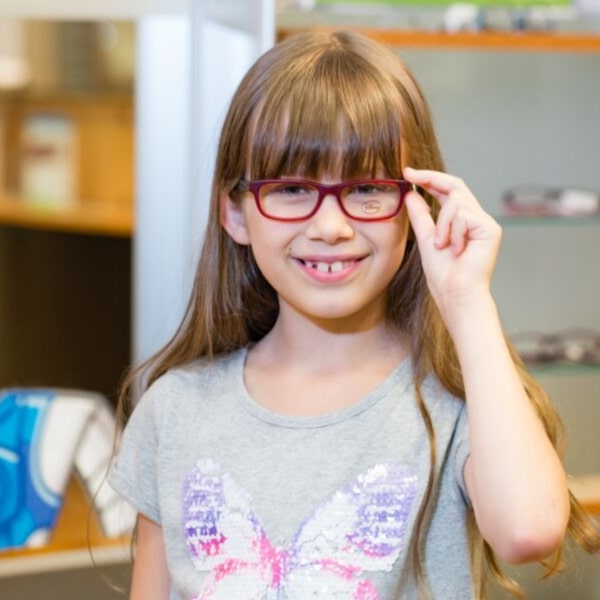 Get your child's eyesight checked before school starts so you can get new eyeglasses or contact lenses if they need them.
Even if your kids haven't worn glasses in the past, you want to have their eyes examined every year to see if their vision has changed.
We recommend selecting eyeglasses locally so your child can try on different styles and get frames that fit properly. And if they want contact lenses, you definitely want to have an expert fit those lenses and make sure they are correctly the vision properly.

Laptop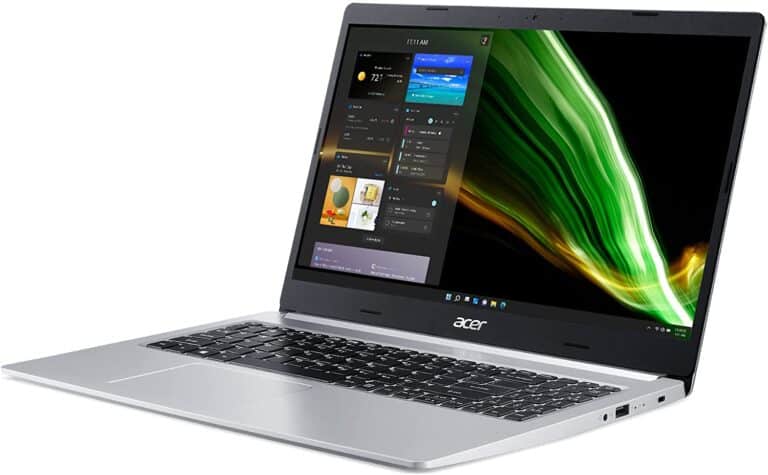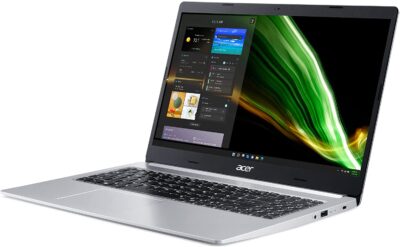 Kids these days need to get online to do their homework from middle school onwards. So you'll want to get them their own laptop so they aren't stealing your computer whenever they have a school assignment.
Thankfully, there are many choices these days for affordable laptops for back to school shopping!
Phone Case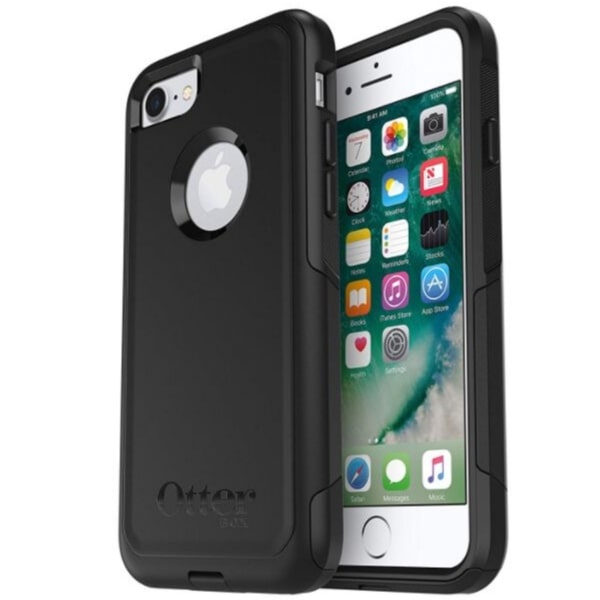 If your kids have phones, you'll want them to have strong phone cases.
We like these Otter phone cases or Lifeproof cases.
And be sure to get a screen protector like this Glass Screen Protector.
I can't even count how many times I've dropped my phone and my case and glass screen protector have saved it!

Personalized Labels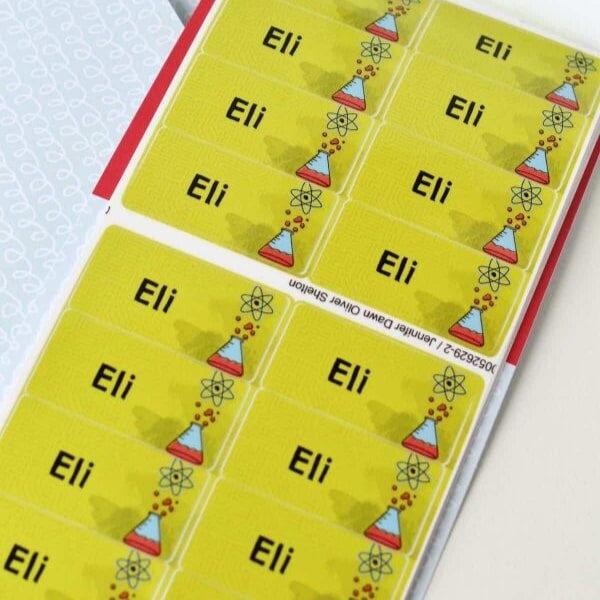 One of the key back to school supplies you want to get are personalized labels so that you can quickly and easily label all the expensive school supplies you've just bought.
You can get 20% Off Mabel's Labels Starter Packs.
Or take a look at our reviews of Stick 2 Me labels and Stuck on You which has labels and lots of personalized school supplies.
Binders To Stay Organized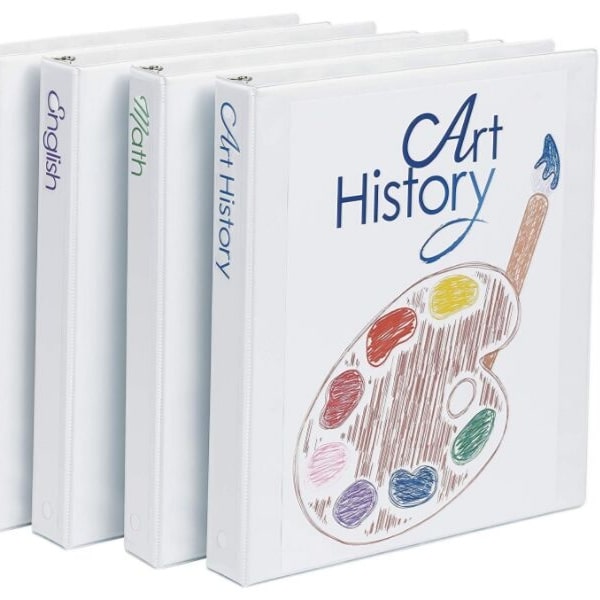 If you have a child in middle school or high school, talk to them about what type of binders they think would help them stay organized.
Some students find that a zipper binder with multiple sections helps them keep everything together.
But others just want basic binders so they can keep each subject in it's own binder. I've seen some schools that specify on their official school supplies list that they prefer standard binders for kids over zipper binders. If your kids are trying to keep their backpack as light as possible, they could use only a couple of binders, with two subjects in each binder. My daughters have found this system worked well for them in high school.
We've purchased lots of Avery binders in the past and found they are reliable. But you can now also get Amazon Basics Binders at a really low price.
And a great idea is to add a zipper pouch in their binder so they can keep their pens and pencils handy.
Paper, Pencils, Pens etc.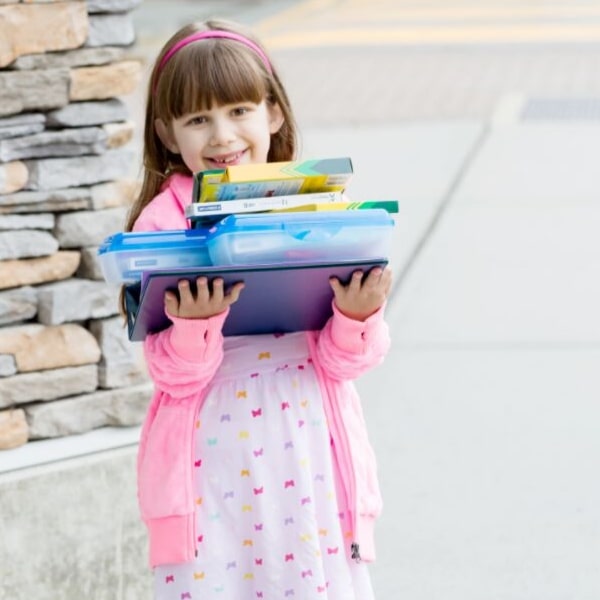 There's so much paper involved in back to school shopping. Depending on how old your kids are, you may need:
For pens and pencils, it's a great idea to get:
Most elementary and middle school supplies lists also include:
The main differences on a school supply list for grades 1 – 3 are they might include:
(For Kindergarten – grade 3, this Crayola bundle is a fantastic deal!)
And these items your child might still have from the year before… but if not, you can probably buy these at your local dollar store:
Plus, school supplies lists these days often have a couple of items we never had to buy in the old days:
Extra "nice-to-have" school supplies:
A high school supply list is usually simpler. You'll need to stock up each year on basics like notebooks, paper, pens and binders, but some of the other supplies like a scientific calculator and math kit they can reuse year after year.
Have Fun Shopping
The back to school shopping season is fun for some families but stressful for others. And back to school shopping means much more than school supplies… be sure to download and print out our free School Supplies List – Printable Checklists For All Grades so you can get your back to school shopping done quickly and have fun.
We hope this ultimate back to school shopping guide helps you get your kids ready for a great school year!