This post may contain affiliate links. Read my disclosure policy here.
This is Janice, co-founder of 5 Minutes for Mom, with tips on studying and how to take notes from a textbook. This post is part of a sponsored campaign with Post-it Brand, but my enthusiasm, opinions, and decades of dependence on Post-it Notes are my own.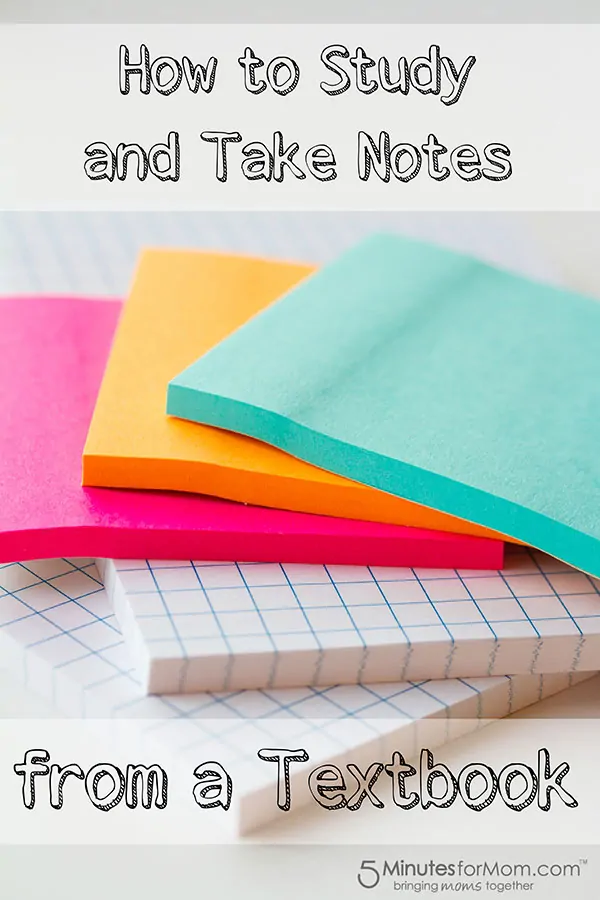 Quick — what is the last thing you remember reading in a textbook?
Exactly.
Recalling what we read in textbooks is not easy, especially when the pressure is on.
But for students, textbooks are a necessary evil.
How To Take Notes From A Textbook
So how can students most effectively and efficiently consume, understand, and remember the information they need from their textbooks?
Here are seven tips to help students tackle their textbooks:
1. Read Actively
Whatever you do, do not curl up with your textbook on a cozy couch next to a roaring fire. You may have a comfortable afternoon, (and very likely a lovely nap) but you won't remember much from your reading.
The key to reading your textbooks is to read ACTIVELY. You need to DIGEST the material, with your mind engaged and processing what you are reading.
Not only do you need to stay awake while you read, but you need to be ready to learn.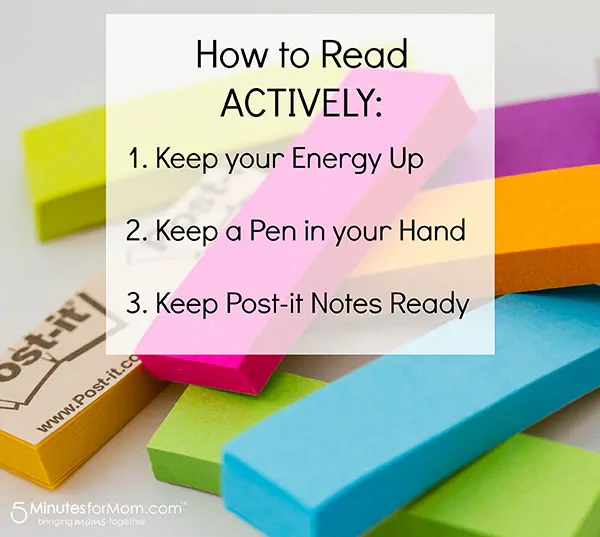 Keep your energy up — get up and walk, run, dance every couple hours or whenever you start to feel sleepy.
Keep a pen in your hand — keep your brain engaged and your body in an active position while you read
Keep Post-it Notes ready — have Post-it Notes available for marking pages and highlighting passages
2. Write as you Read
The most important part of reading actively is writing.
Taking notes while reading textbooks is not only important for creating study notes, but it increases memorization and information retention.
Focus on key concepts, definitions, outlines, etc. Don't copy entire sentences and ensure that you truly understand what you are writing down.
3. Highlight Key Sections
For textbooks that you will be able to return to for studying or preparing papers, you do not want to write down full passages. Instead, mark them for future reference.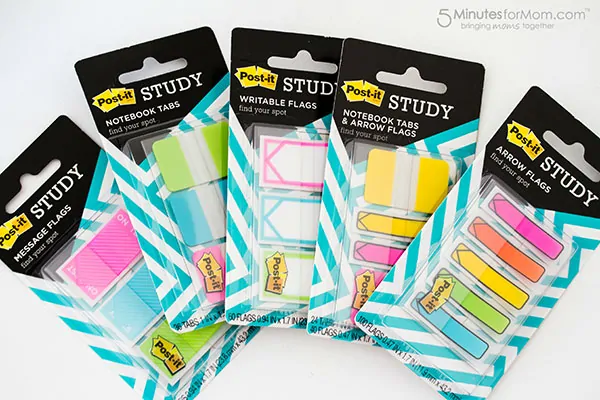 If you can't mark up or write in the book, make sure you have Post-it Notes handy so you can highlight or mark key facts or passages without damaging the book.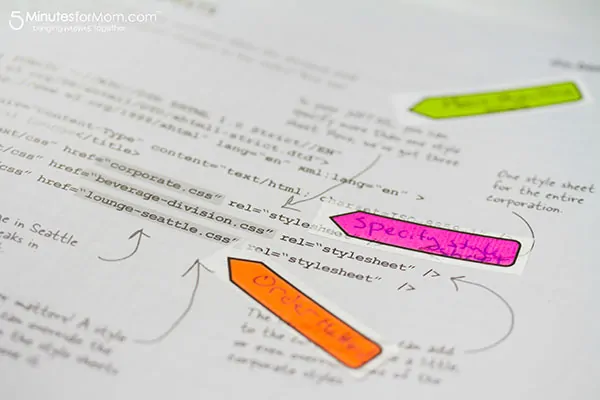 The new line of Notes, Notebook Kits, Flags, and Tabs all work together to help you stay organized on the go, find the important stuff fast and review key information.
You can use Post-it Study Arrow Flags to point out important facts, Post-it Study Message Flags to remind you of things to study, to do, and things on the test, and Post-it Study Notes, Study Note Tabs, or Study Grid Notes to write notes, graphs, or reminders directly in your textbook.
4. Mark Pages with Tabs
When I was a student, a couple of decades ago, we used to tear up Post-it Notes to make smaller pagemarkers and flags and our books would be covered in our torn up pieces of Post-it Notes.
Fortunately, nowadays, Post-it Brand has a huge variety of Post-it Study Pagemakers, Tabs, and Flags.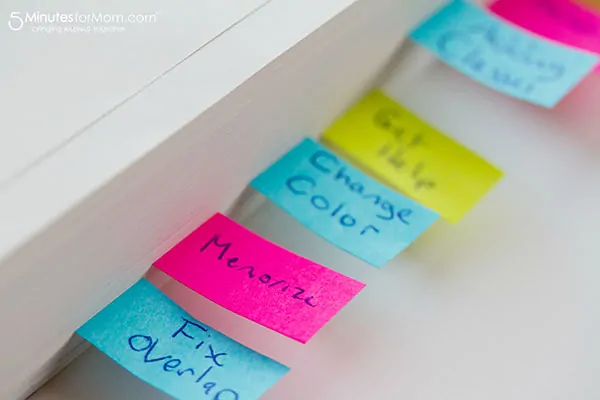 You can write directly on them and color code to your heart's content. Get crazy. Go bright. Have fun. And most of all, find your page!
5. Keep a Running List of Questions
While you are reading, keep a list of questions you need answered. You may want to keep one list of questions to ask your teacher or professor and another for questions you want to research on your own.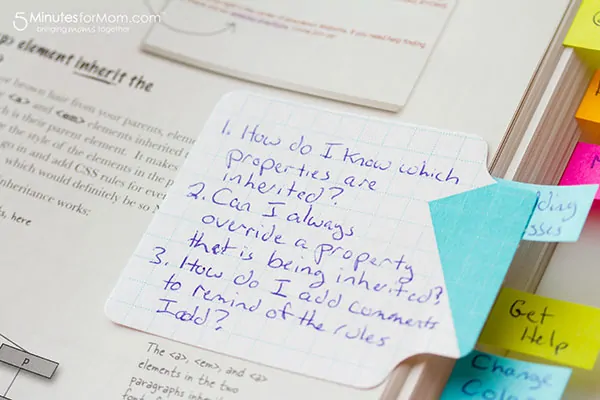 Post-it Study Super Sticky Notes and Full Adhesive Notes are perfect for those critical lists you need to stay put and not lose. The Post-it Study Note Tabs are great for both marking a page and adding notes and questions within the textbook.
6. Make a Cheat Sheet
In addition to your full set of study notes, it is usually a good idea to create a cheat sheet of key definitions, equations, dates, etc.
This "make or break it" list is perfect for that last minute brain refresher before test time, but more importantly, writing down these key facts will cement them in your memory.
7. Jot Down a To Do List
Having random to-do items bouncing around in your head while you are studying is not only distracting, but chances are you won't remember them after you finish studying.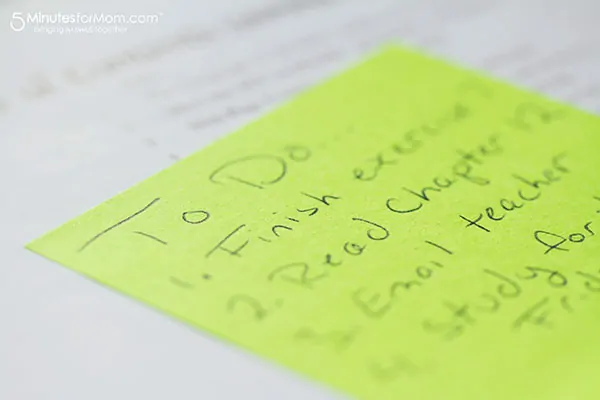 Keep Post-it Study Super Sticky Notes or Full Adhesive Notes on your textbook or notebook so when a thought passes through your mind, you can quickly write it down and stay focused on your studying.
I hope these tips help you master how to take notes from a textbook so that your study time is active, productive, and colorful too.
More Study Tips
Get more study tips in our previous post, How to Organize School Binders.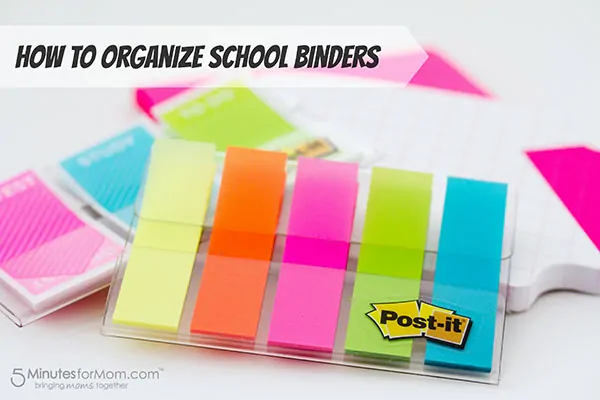 Pin it for Later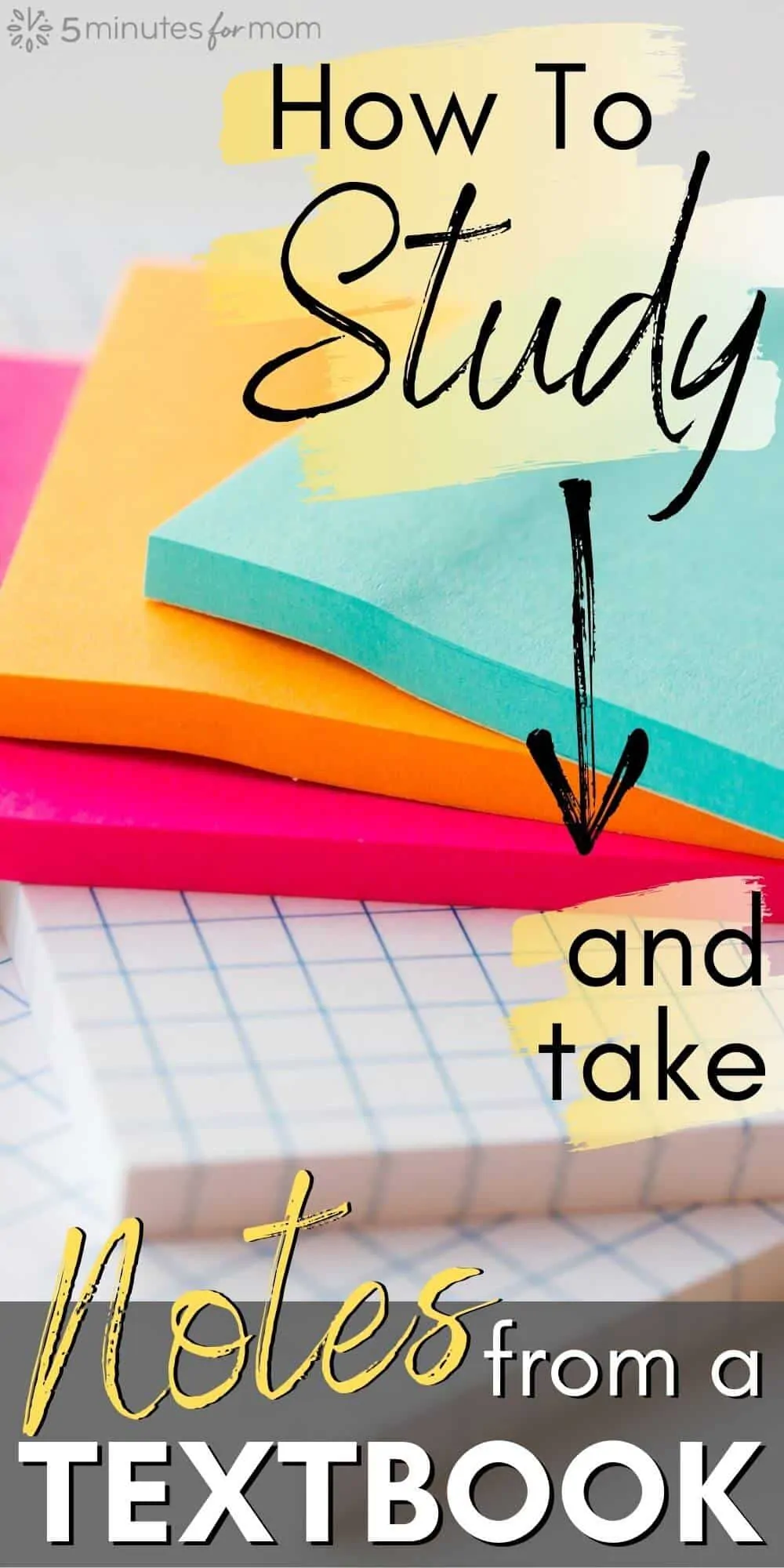 Disclosure: This post is sponsored, so extra thanks for reading and sharing.
Written by Janice Croze, co-founder of 5 Minutes for Mom
Talk with me: @5minutesformom and Facebook.com/5minutesformom
Pin with me at http://pinterest.com/5minutesformom/