This post may contain affiliate links. Read my disclosure policy here.
I wish I could go back in time and never let my kids have sugar or drink juice. And start flossing their teeth as soon as they broke through!!!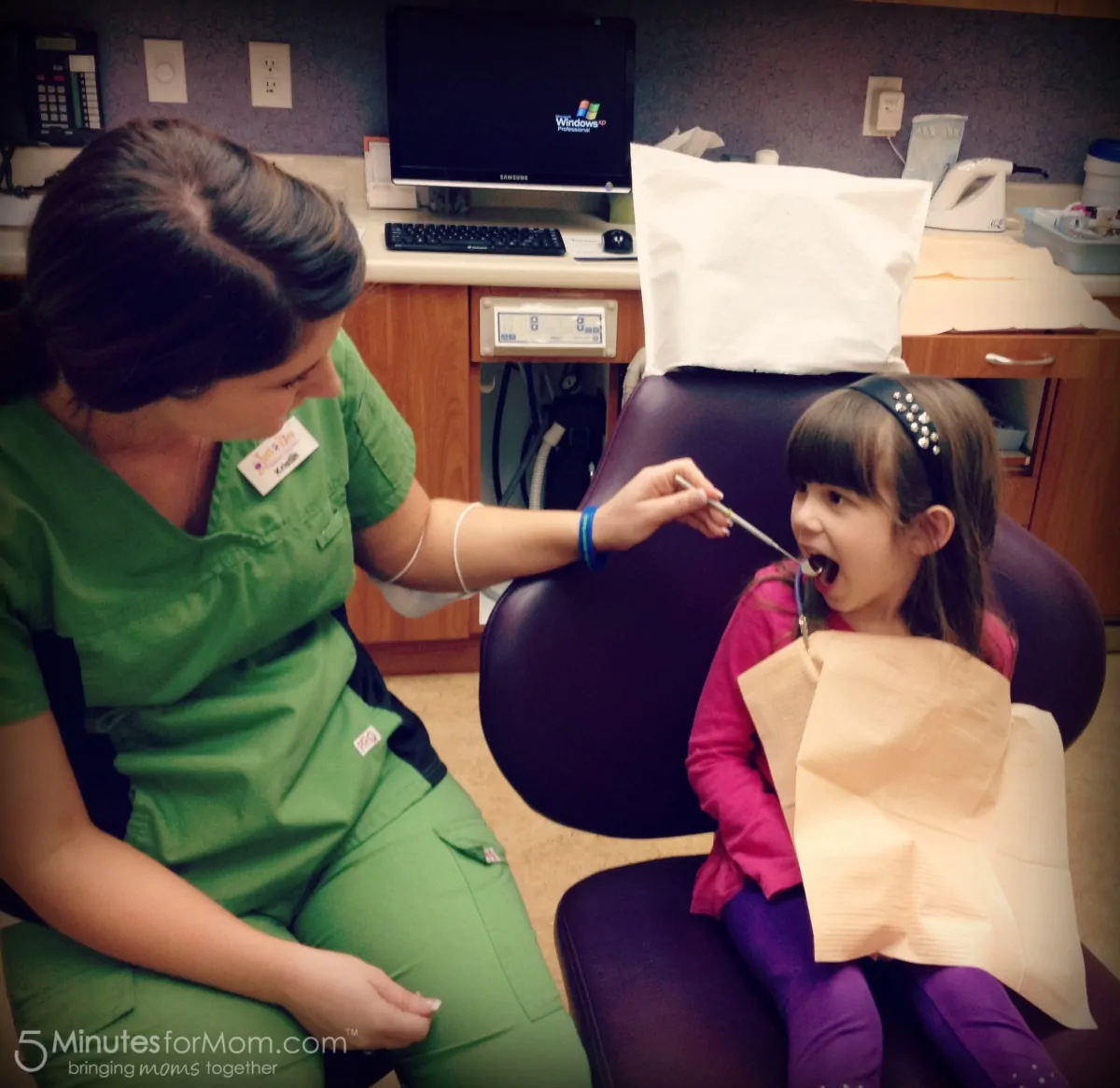 Okay, I know that's not practical and I likely never could have achieved it… but I do feel mad at myself that I was more slack with my second child than my first about sugar intake.
It's so easy with your first born to limit sugar, TV and other evils of childhood. Julia barely tasted candy until she was almost a preschooler and thought the only thing on TV was Signing Time and the Wiggles.
But with the second, it's not so easy to shelter them. And your will is broken… "Okay, fine… have a cookie for breakfast… just let me sleep another 5 minutes."
I may be joking a little… but the truth is my second child ate far more sugar than my first. And she was also much more difficult when I was trying to brush and floss her teeth.
So I blame myself for her recent cavities and the headaches they've caused me.
Sophia is 6 years old and recently had to have 7 fillings and a baby crown! I can't tell you how guilty I felt and how much I've beaten myself up over it. Since she'll barely open her mouth at the dentist, we didn't get far trying to have them fixed in the dental office. She had to have a general anaesthetic… and I was sooooo stressed out about it. But it went well, she got them filled and got her new "silver tooth".
That was about a month ago.
And now we have more tooth drama… a major toothache!!! It started last week and she woke in the night crying in pain. I gave her Tylenol and she went back to sleep. The pain was gone the next day and I thought we were in the clear. We got her checked at the dentist, just to be safe, but all looked okay.
But it wasn't. The pain came back the next day. Since it was the weekend, the doctor prescribed antibiotics and now we'll be heading back to the dentist today for an X-Ray.
I'm so stressed out about this darn little tooth of hers and all the pain it's causing her and the money it's costing me!!!
I don't know what will happen in today's appointment… the drama of trying to even get the X-Ray will be brutal enough… I can't imagine how they are going to fix whatever is wrong.
UPDATE: We just came home from the dentist… and basically are still in wait-and-see mode. Sophia wouldn't stay still during the X-Ray, so we didn't get a great picture – only part of the root was shown in the picture. The tooth doesn't look infected from what the dentist could see, so she said to finish the antibiotics and see if it keeps hurting. We're trying to avoid an extraction as it's an important tooth and a spacer would need to be put in.
SECOND UPDATE: There was no choice. The tooth had to be extracted! She now has a spacer holding a spot for the new tooth.
So tell me, have you had a similar experience? Did your kids have cavities, crowns or toothaches? How did you handle it?