This post may contain affiliate links. Read my disclosure policy here.
Your family will love this fun summer bingo game! Printable games are perfect for keeping kids off their devices… and you can never go wrong with bingo games for kids. So download and print these free printable bingo cards and to make the game extra entertaining, use colorful candies to play.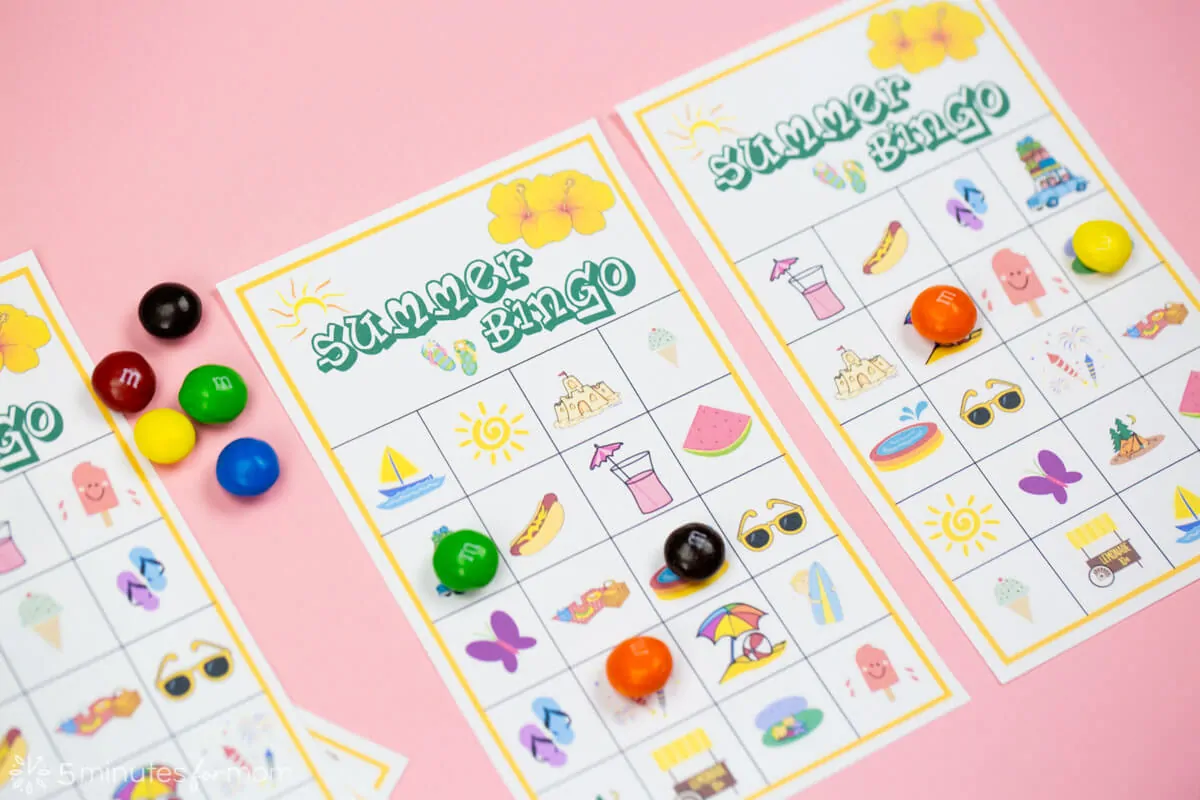 Danielle Reeves, 5 Minutes for Mom contributor, made this fun, free printable to help keep your kids busy this summer…
Do you get tired of hearing "I'm bored" from your kids during summer vacation? I sure do! Seriously, on my daughter's first day of summer break, she wasn't home for even three hours before 'Mom, I'm bored'. AGH!
While it's important for kids to have down-time so they can have the chance to get creative to solve their boredom themselves, it can also be helpful to provide them with games and activity ideas.
I decided to get a bunch of different, simple activities together for those moments when she has 'nothing to do' (wouldn't that be nice to have nothing to do?). You can add to your boredom-busting stash with this free printable Summer Bingo Game.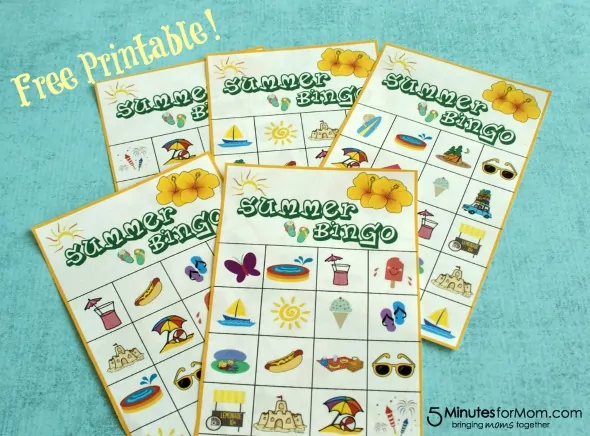 Seriously, it's nice having a stash of things you can just pull out and say 'here, go play this', right? There's no prep work, it's easily stored, and you can even count it as a 'snack' if you use treats for the pieces (those skittles shown in the photos…ya, I ate those and didn't share with the kids. Oops!) Heck, you could take them along on vacation for a quick time-filler at a hotel stop!
Summer Bingo For Kids
This Summer Bingo Game CAN be printed in black and white, but they do look really fun with that 'pop' of summer color. Use pieces such as Skittles, M&Ms, cereal, or even little game pieces like little Legos, or scraps of paper. This is supposed to be EASY to help the kids have some fun, and YOU have less stress.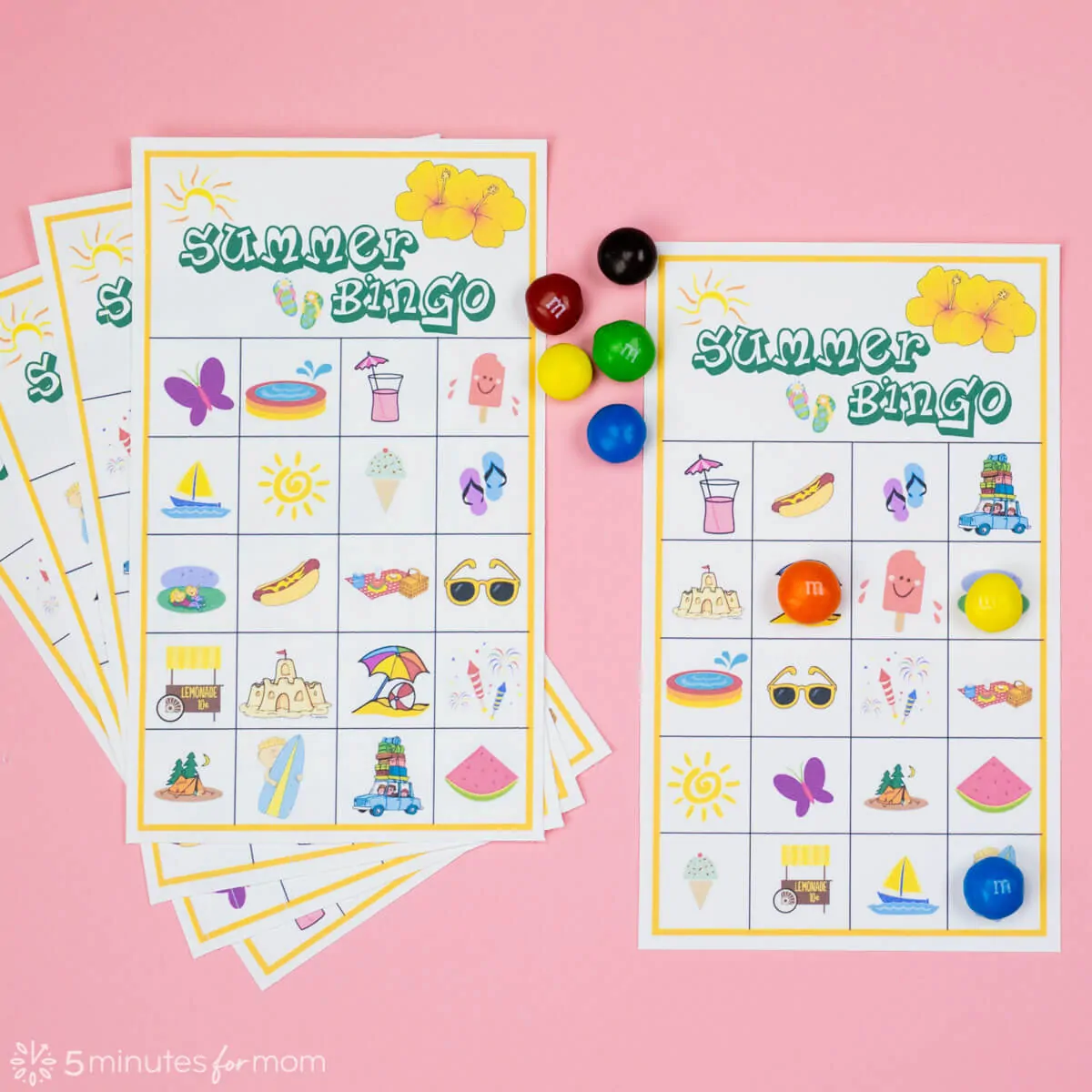 I've provided 6 DIFFERENT bingo cards full of fun summer-themed pictures. Download them here: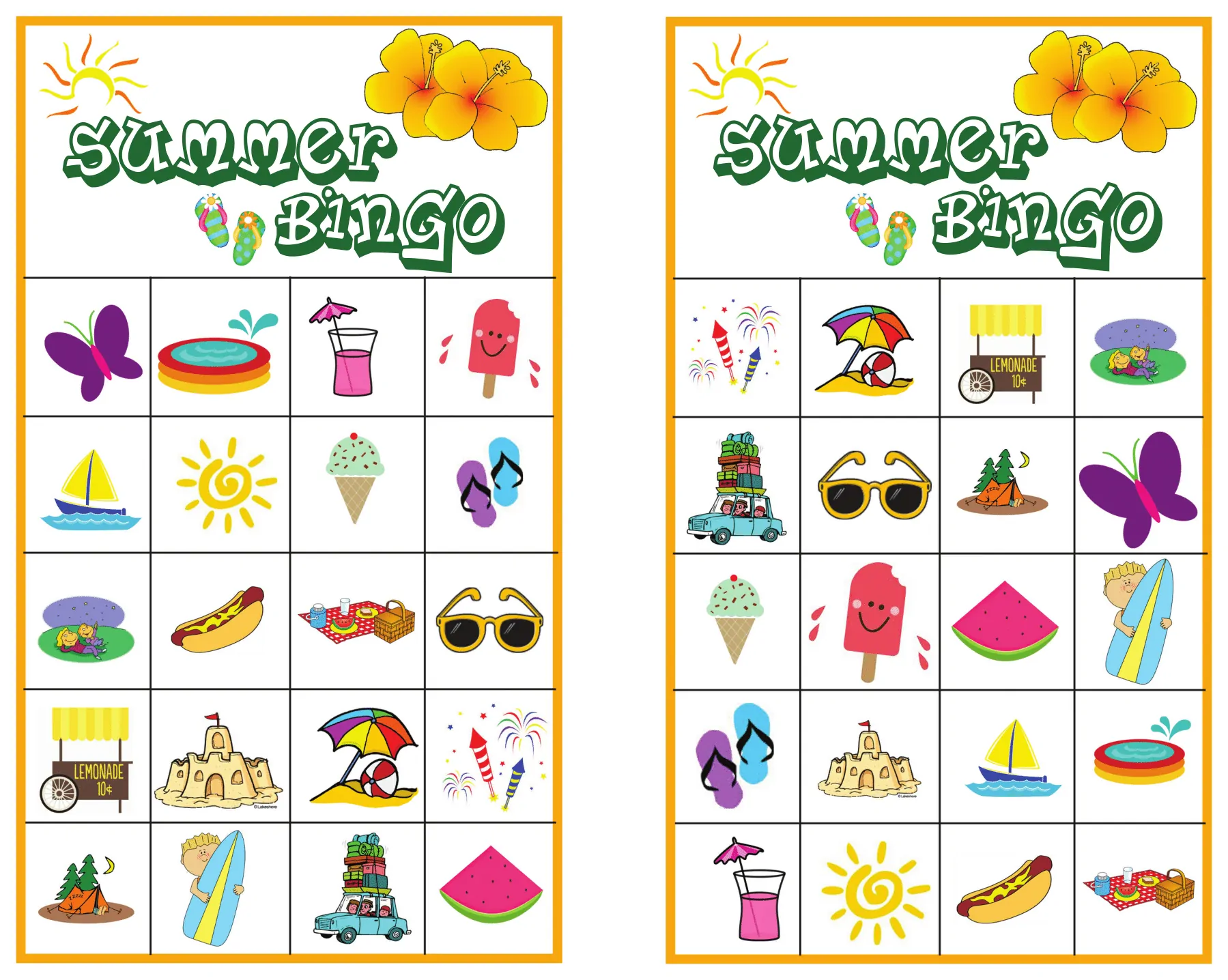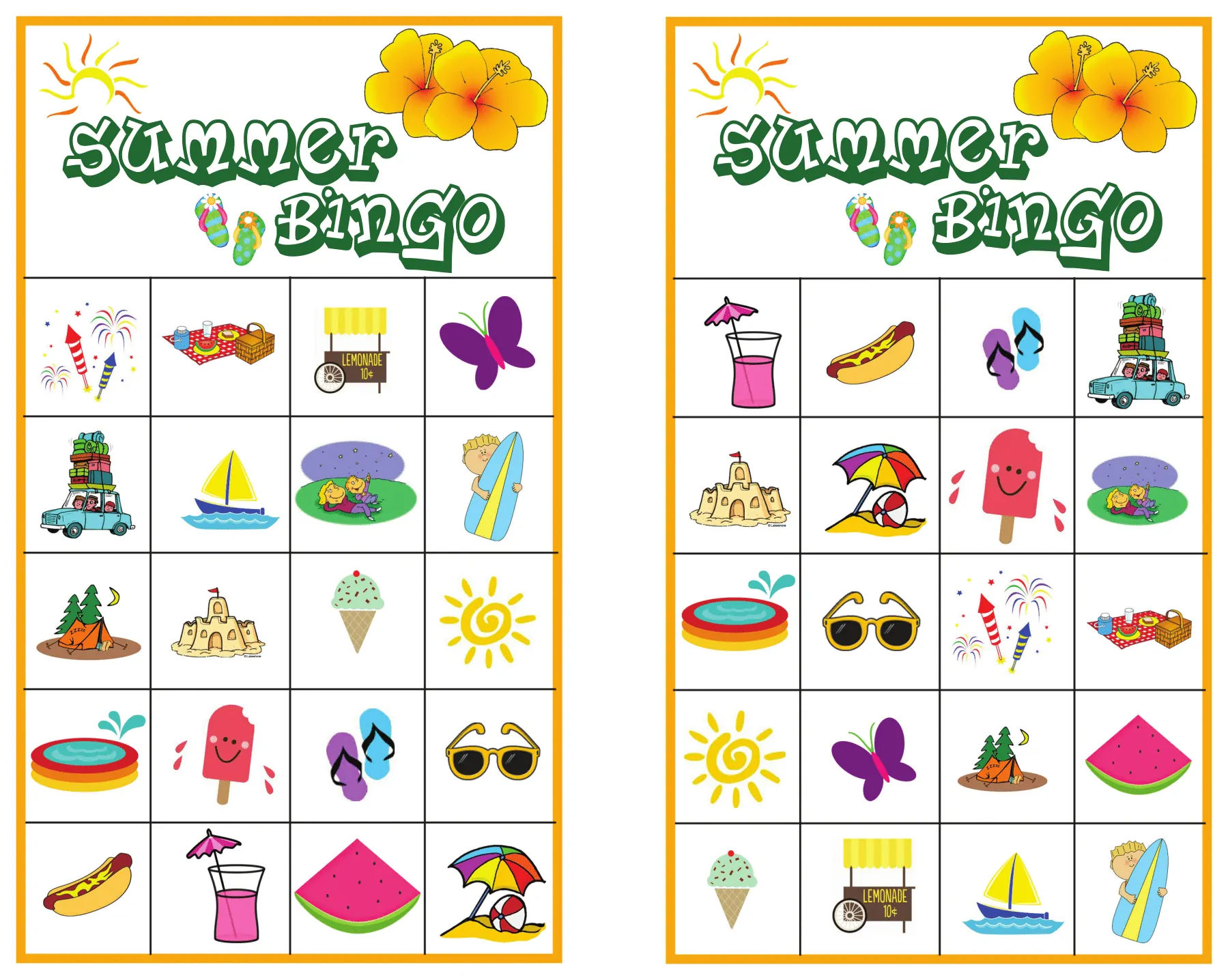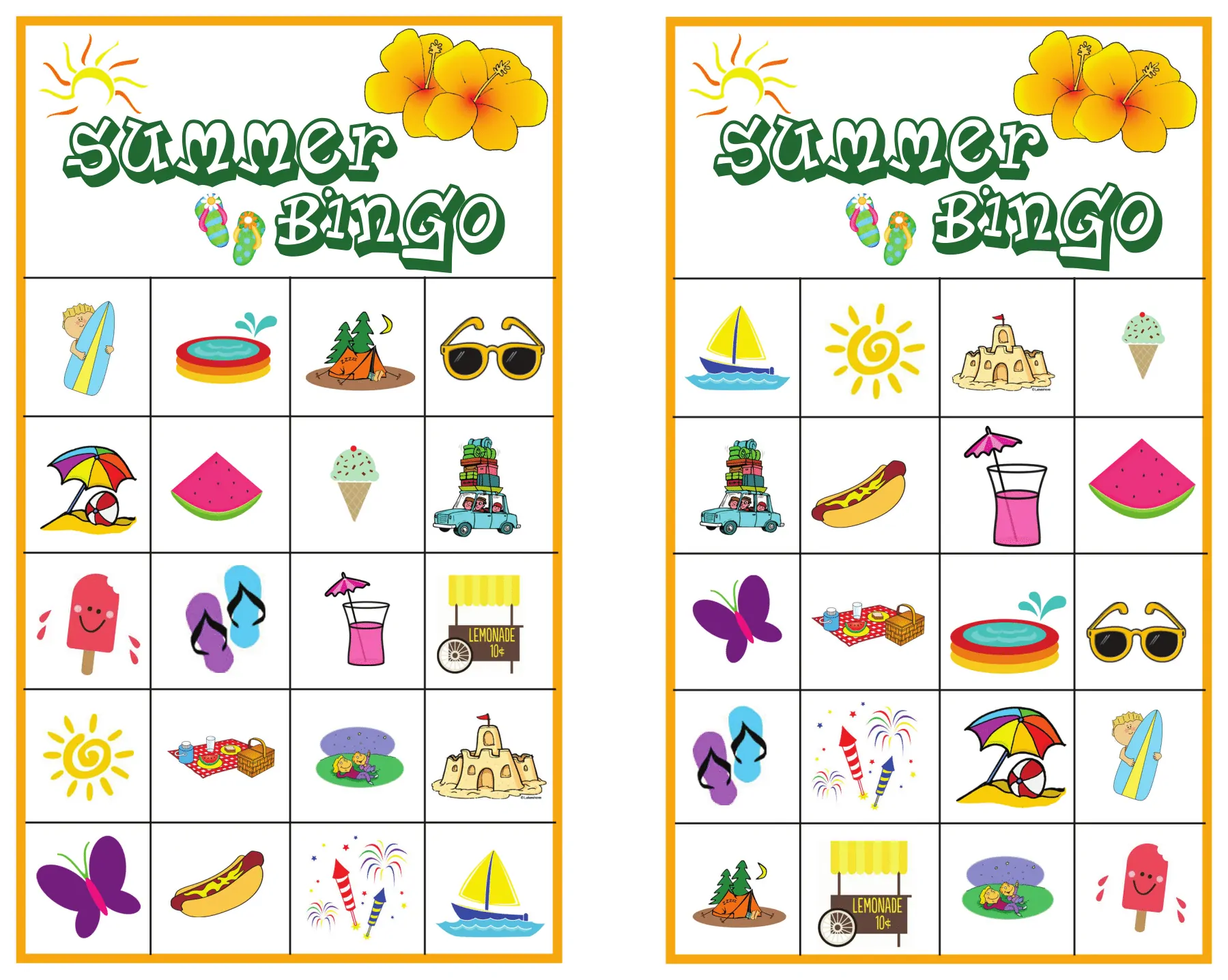 In case you have more than 6 kids that are playing, and want them to have different cards than the rest, here's a print of BLANK cards, so you can create your own. Download the Bingo blank card Here.
And don't forget the images to draw from the hat (or bowl, or whatever)…here's a sheet so you can cut them out for the drawing, or for creating new cards with that blank template. Download the sheet of all images Here.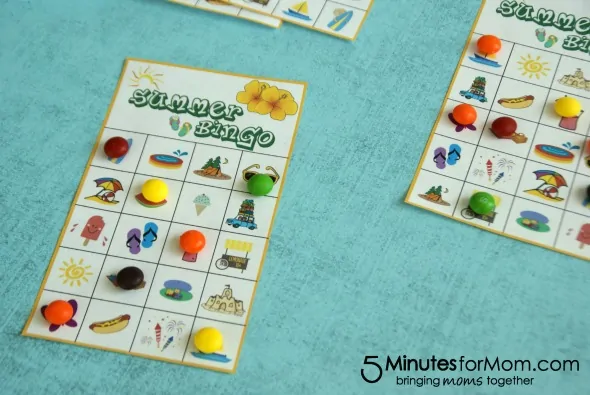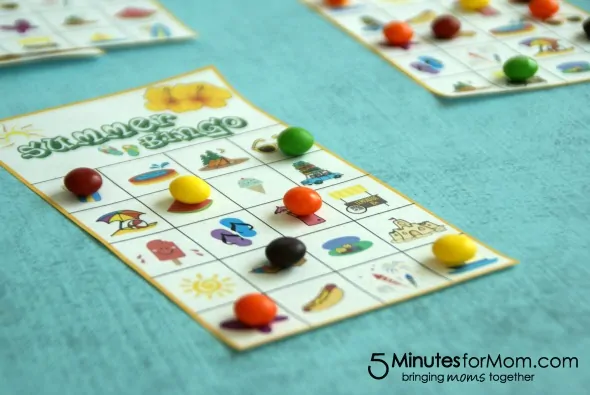 You can get your kids to help printing and cutting out the game boards. It will extend their play time and they'll love the satisfaction of making their own summer bingo game.
We hope you and your kids have a fantastic summer!
Pin it for Later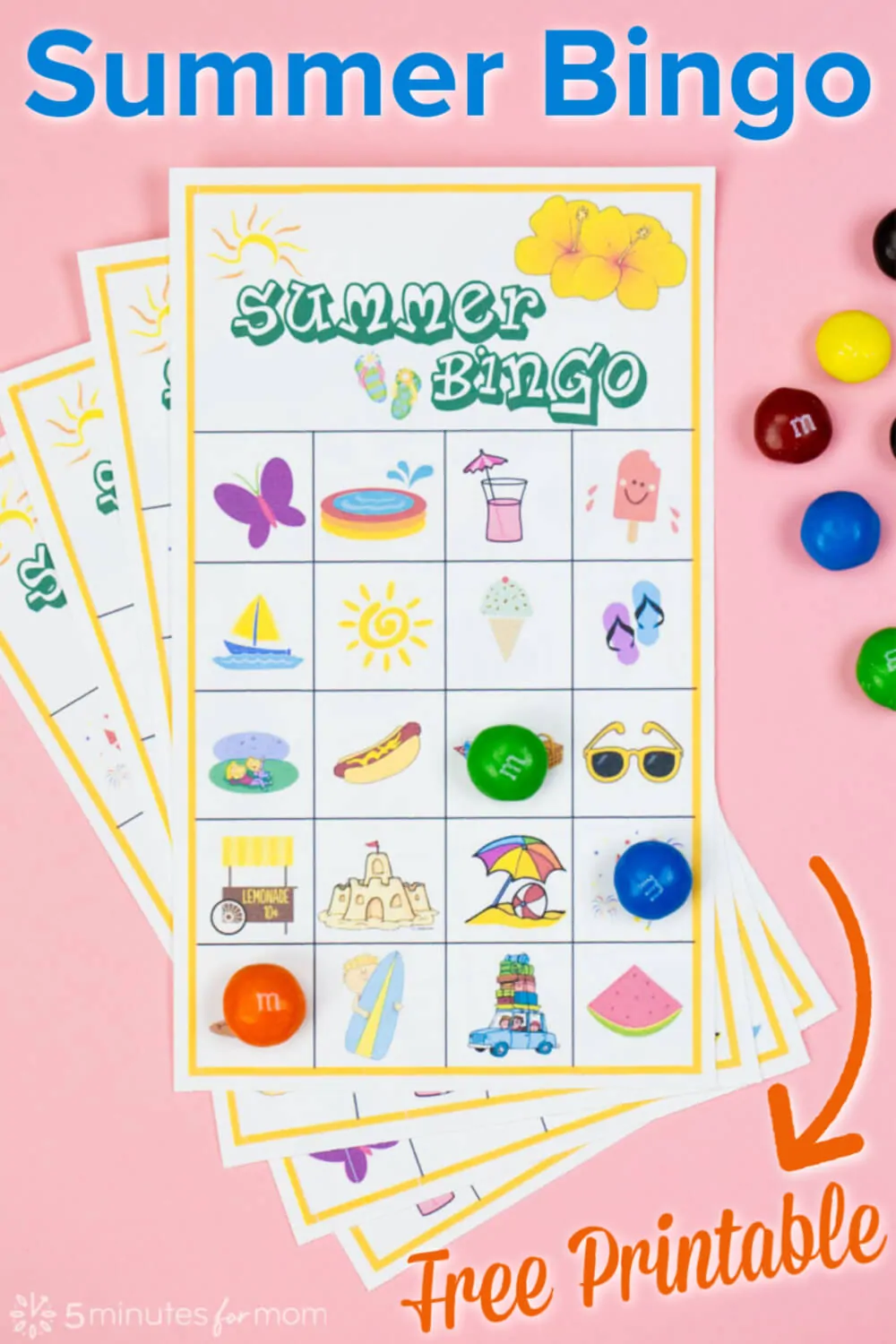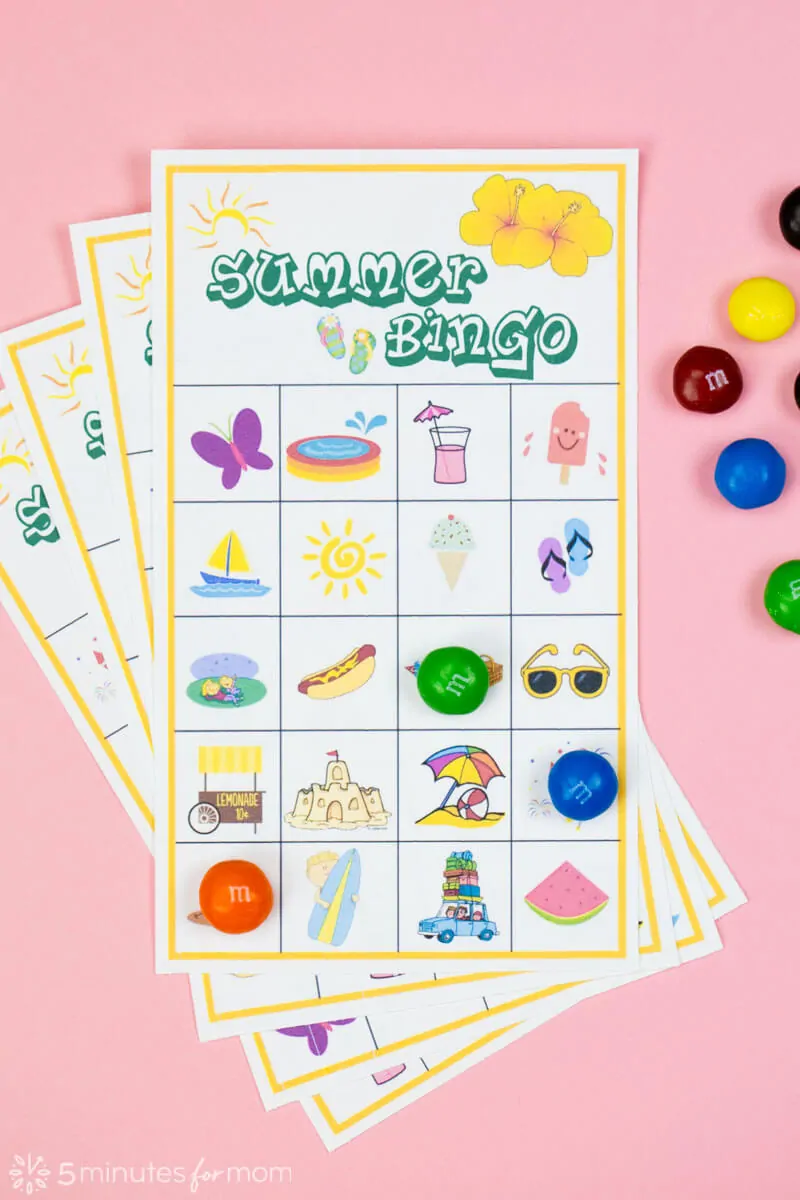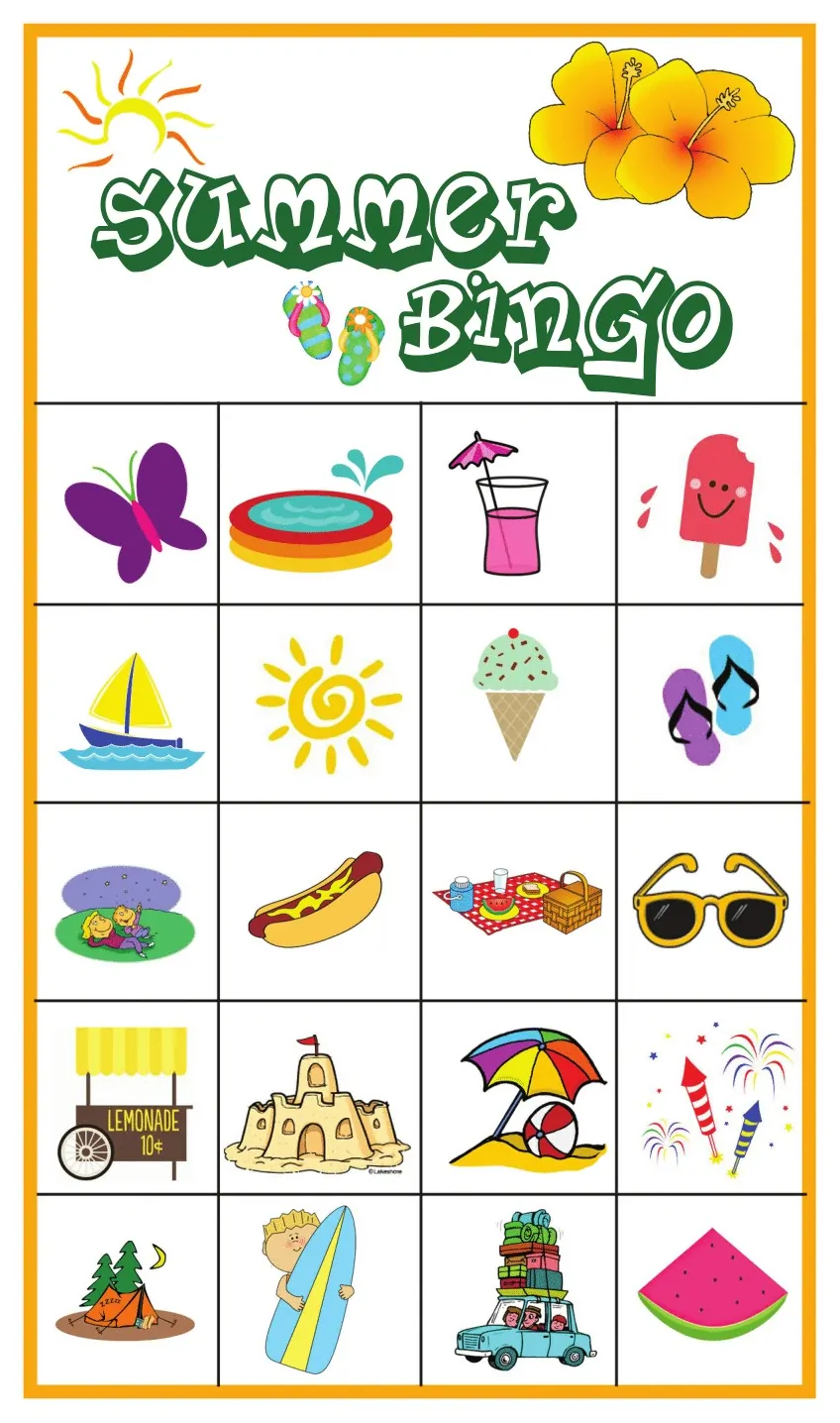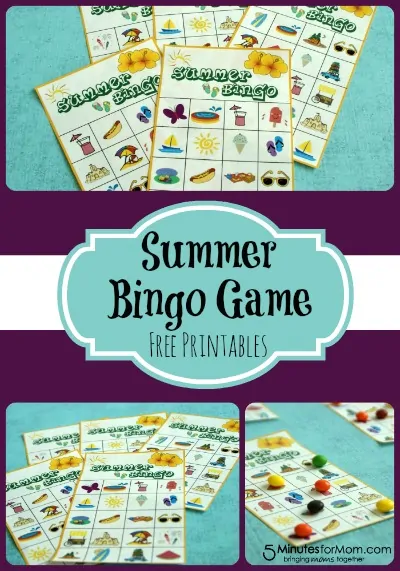 More Summer Fun
Summer Word Search – While you're printing out the bingo game, be sure to also print out these word search puzzles for your kids.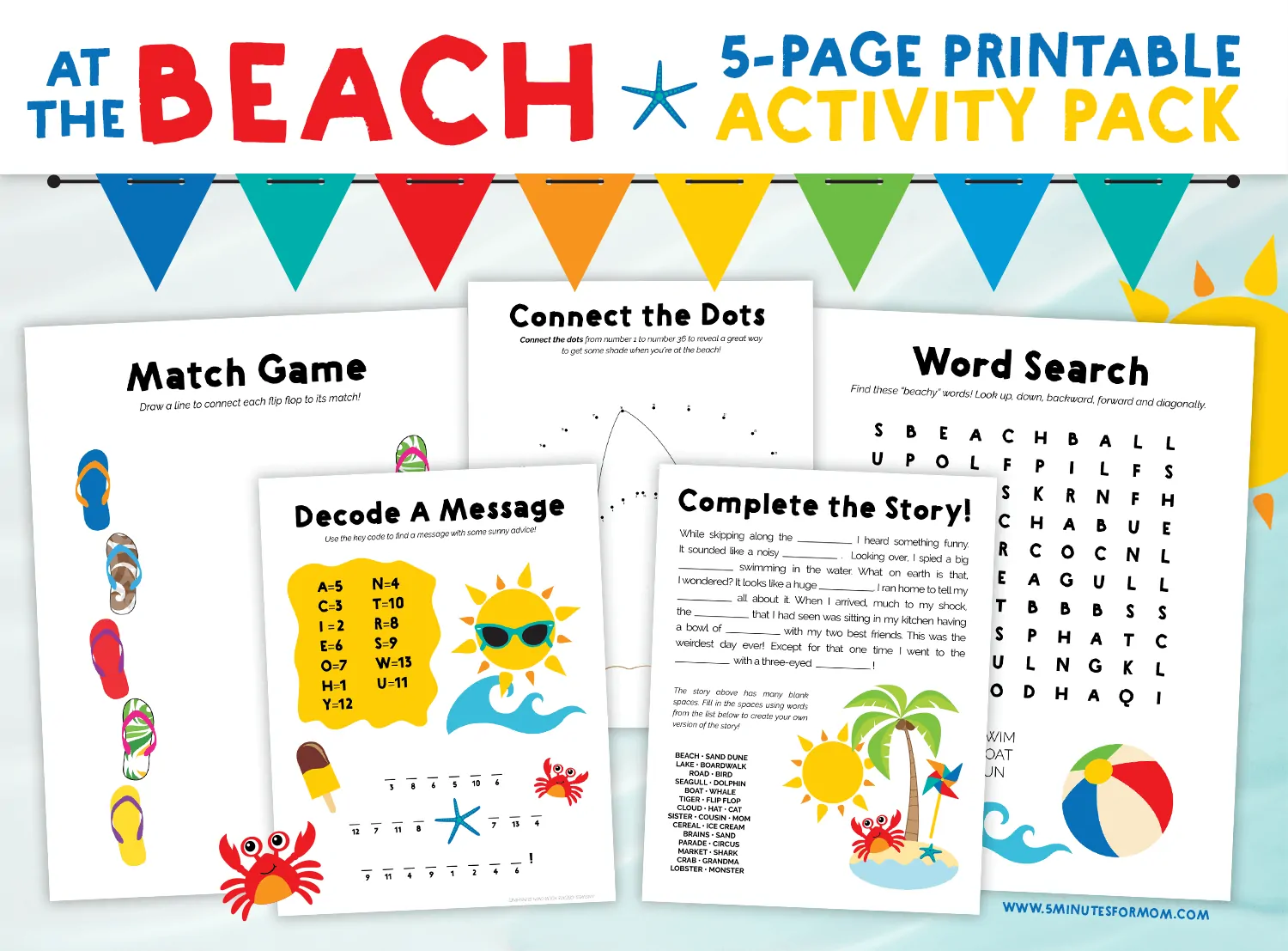 Get outside with your kids and play with this spray chalk…