This post may contain affiliate links. Read my disclosure policy here.
Surrogacy can be an amazing journey that blesses everyone involved. If you're considering pursuing gestational surrogacy to grow your family or if you're a woman who loves to be pregnant and wants to help another couple create a family, you'll find advice and resources here to guide you through the surrogacy process.
This post is sponsored by Tiny Sprouts Surrogacy. All opinions are my own.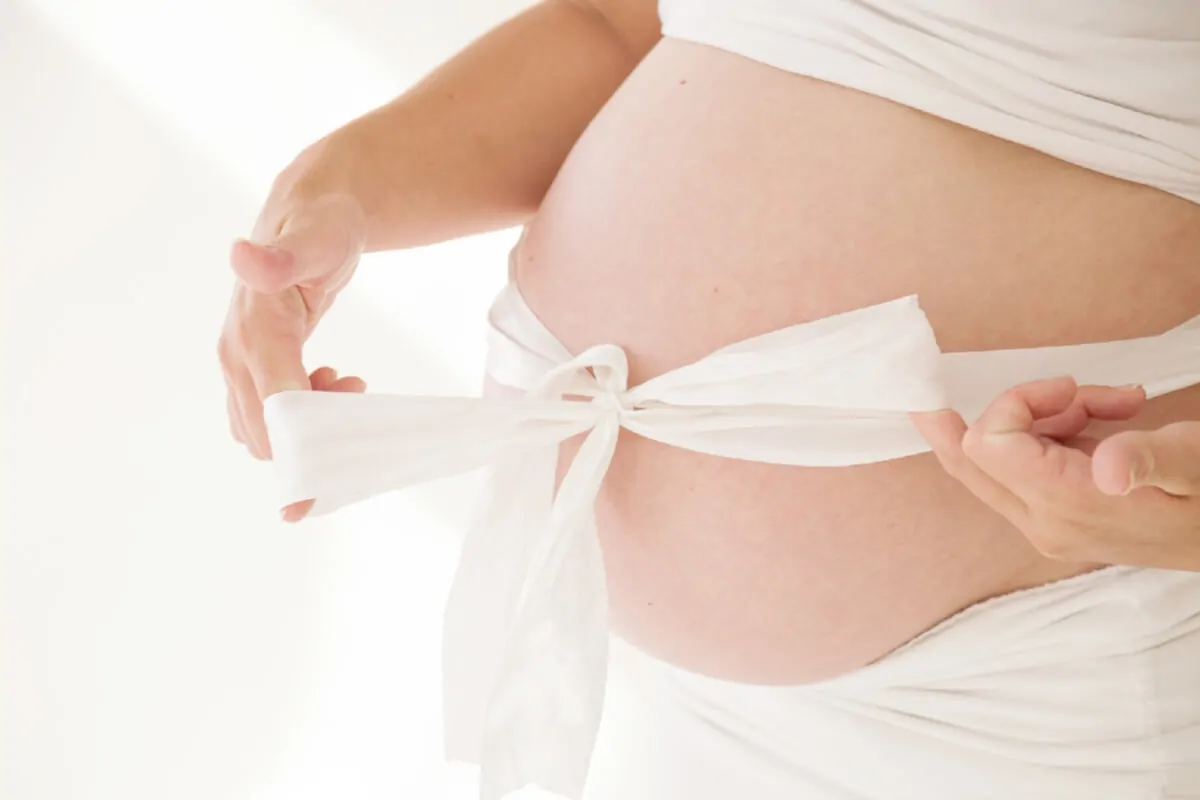 As I've been researching, talking to surrogates, and learning about gestational surrogacy, I've discovered what a beautiful solution it can be for creating families. And thanks to surrogacy agencies like Tiny Sprouts that work internationally, gestational surrogacy is becoming a more accessible path to parenthood.
Recently we published an article answering the question How Does Surrogacy Work?
We realized there was great interest from readers wanting to learn more and we decided to dig deeper into this important topic. So we are working with Tiny Sprouts Surrogacy to answer your questions about what gestational surrogacy is and how the surrogacy process works for both the surrogate and the intended parents.
I interviewed three different women who have been surrogate mothers through the Tiny Sprouts agency and I've been reading countless articles about surrogacy stories, surrogacy laws, and how the surrogacy process works in the United States and other countries.
And I can honestly say, I am truly inspired!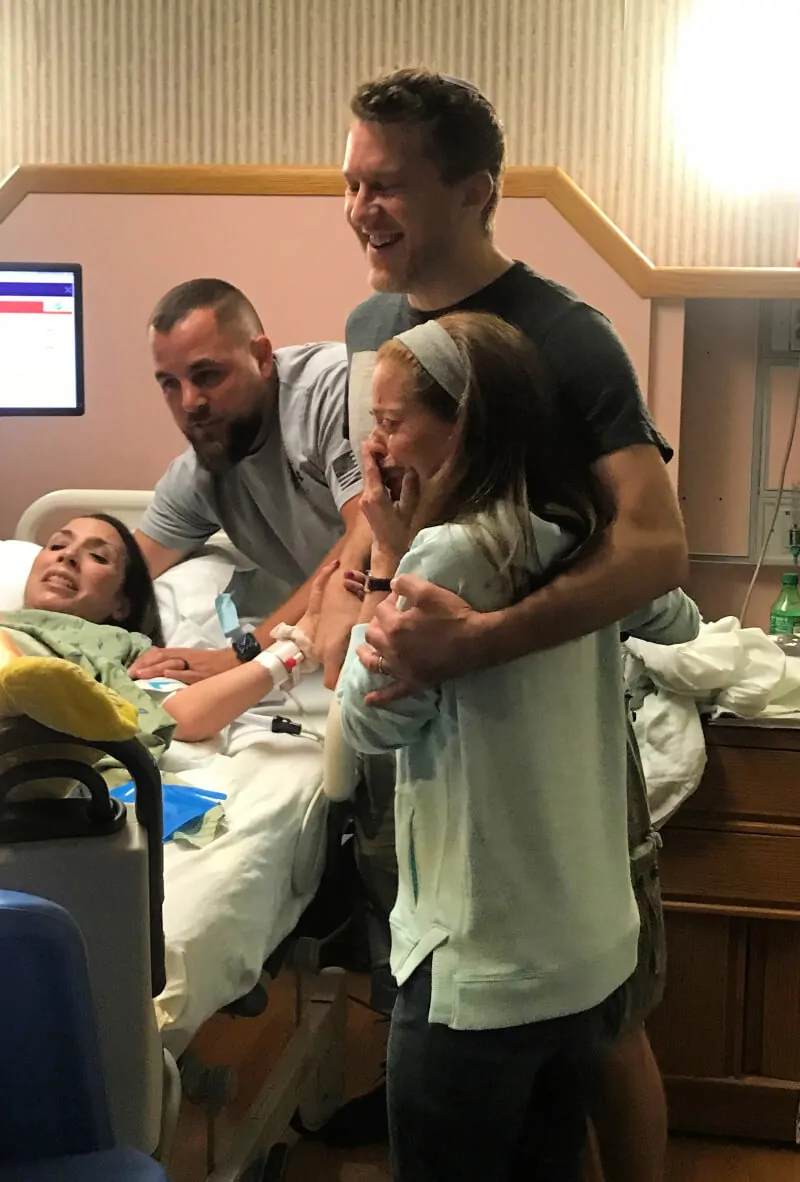 What Is Gestational Surrogacy
Okay, let's start at the beginning with a definition…
Gestational Surrogacy is a fertility process where an embryo, created by in vitro fertilization, is implanted in the uterus of a woman who has no biological connection to the embryo and has contractually agreed to carry it to term and deliver a baby for an intended parent. The embryo carried by the surrogate could use an egg and sperm from the intended parents or from donors.
Gestational surrogacy solves the problem that traditional surrogacy has of the surrogate being the genetic mother of the baby.
Since the woman carrying the baby does not have any genetic tie to the fetus, the surrogacy process is easier for her emotionally and there is no risk of a legal battle for custody of the baby.
Traditional surrogacy is very uncommon these days and most agencies, including Tiny Sprouts, only handle gestational surrogacy cases.
Surrogacy Process
If you're starting your first surrogacy journey — whether you are a surrogate or an intended parent — it can feel confusing and overwhelming
That's why you'll want to work with a trusted agency like Tiny Sprouts Surrogacy.
The agency will guide you through the process, answering all your questions, and handling all the complicated details.
I was happy to hear that the owner of Tiny Sprouts and many of the staff have personal experience with the surrogacy process.
They understand the complexity of surrogacy and egg donation and since they are a full-service agency they can take you through the entire journey from answering your initial questions, through to birth and beyond.
As I spoke with the three surrogates, I could really tell that Tiny Sprouts is all about providing a personal approach for each intended parent and each surrogate.

How long does the surrogacy process take?
One of your first questions will likely be how long will this surrogacy process take?
For Intended Parents…
If you've battled infertility or had an unsuccessful attempt at adoption, you've likely been through an extremely long and emotionally difficult journey. So of course, you want to have your dream baby in your arms as soon as possible.
The good news is your journey to parenthood through surrogacy won't have as much uncertainty as what you've gone through with infertility or failed attempts at adoption.
You should expect to spend between 2 to 6 months finding a surrogate match, completing paperwork, arranging donors if necessary, and waiting for the IVF to be completed. Then you're on your way to becoming a parent as you communicate with your surrogate throughout her pregnancy until delivery.
Many intended parents choose to continue a relationship with their surrogate over time sharing photos and updates. But that is up to you and her.
For Surrogates…
If you plan to be a surrogate, once you have signed up with an agency and you have been matched with an intended couple, your surrogacy journey will usually take about 11 months. Of course, there are ideally 9 months for the pregnancy and it generally takes about 2 months for paperwork, preparing your body with medication and implanting the embryo.
Once you have delivered the baby for the intended parents, you'll want to take some time to rest and heal.
As with any pregnancy, there is uncertainty with whether you'll need bed rest during the pregnancy and how long you'll take to recover afterwards.
So it is important that you only sign on to be a surrogate after you've already had at least one easy pregnancy and delivery.
Most women who choose to be surrogates have already had children and feel their own families are complete before they embark on helping another couple start a family.
While surrogates are financially compensated in the United States, you'll want to ensure you have altruistic intentions so that you can feel a hundred percent positive about the experience and the sacrifice you are making to help another family.
As I spoke with the surrogates, it was clear to me that the financial gain is not the primary reason for their choice. Surrogates choose to give the immeasurable gift of parenthood.
How much does gestational surrogacy cost?
There is no question that surrogacy is expensive and thus is not an option for everyone.
The exact amount intended parents will pay depends on many factors including in what state the surrogate lives. You can see a breakdown of the surrogacy costs here.
While the exact cost intended parents may pay during the surrogacy process varies, the total fees will likely be over $100,000 and could be up to $150,000.
Since the cost of raising a child these days is also high, you only want to consider surrogacy as your path to parenthood if you have the financial means.
If you can cover the fees, gestational surrogacy is definitely a wonderful way to fulfill your dream of a family.

Can a surrogate mother decide to keep the baby?
No. A gestational surrogate has no genetic tie to the baby and cannot decide to keep the baby.
There are legal contracts that need to be filed to set up your surrogacy arrangement, which is a key reason to use a surrogacy agency to assist you.
Surrogacy Agencies
There are certain times in life when you really want an expert to guide you. Surrogacy is one of those times.
This is a complicated journey that can be emotional and needs to follow a legal process that includes critical details.
If you are thinking of hiring a surrogate, or if you want to be a surrogate, you want to do your research and work with a surrogacy agency you can trust.
As I said earlier, this article is sponsored by Tiny Sprouts Surrogacy, which is a full-service surrogacy agency offering affordable surrogacy, egg donation and personalized support through the assisted reproductive process since 2011.
Surrogacy is an incredible experience that enables you to help someone else while helping your own family at the same time. It is also complex, Tiny Sprouts will guide you through this journey from the first contact to postpartum. We are here to provide you with dedicated support and expertise every step of your journey.
Surrogate Stories
I interviewed three women who have been surrogates one or more times with Tiny Sprouts. I was sincerely inspired by these women, their altruistic intentions, and their passion for surrogacy.
Each of these three women had already given birth to one or more of her own children, had easy pregnancies and deliveries, and had chosen to share the phenomenal gift of parenthood with another couple.
Yes, they were financially compensated but in none of these three cases was that money the driving reason behind the decision.

Bridget
Bridget is a mother of three children who are currently ages 8, 6, and almost 5. She has been a surrogate twice and also works on staff at Tiny Sprouts.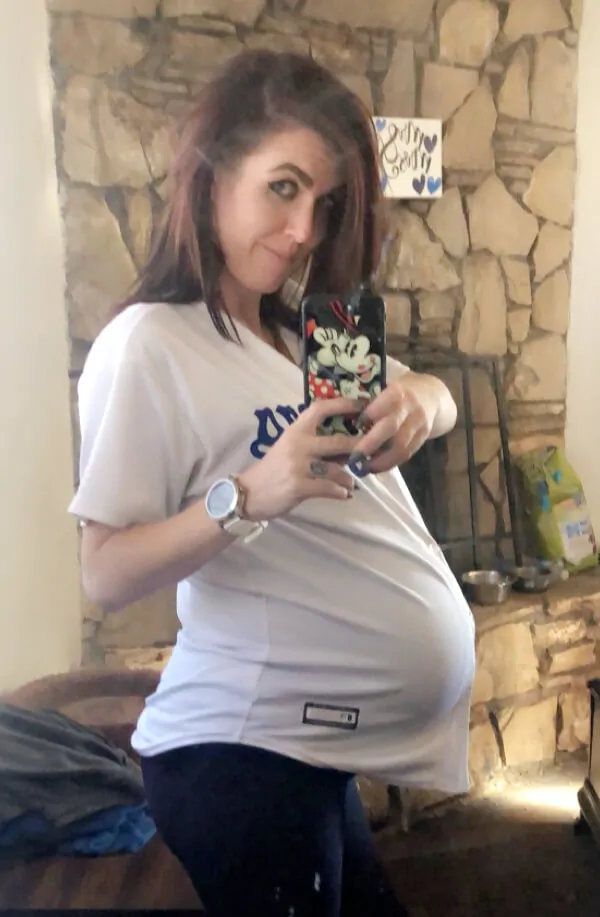 In 2014, Bridget started considering becoming an egg donor after a co-worker shared her experience as a donor. And once she learned more about surrogacy at Tiny Sprouts, she decided to become a surrogate. While she was 4 months into her pregnancy, she also took on a staff position at the agency.
Pregnancy and delivery are very easy for Bridget, and she loved her first surrogacy journey so much that she decided to do it again.
In fact, in January she delivered twins for Melissa, who is the owner of Tiny Sprouts.
Melissa had previously given birth to three children who are now ages 20, 12, and 9. Since she had some medical concerns after her last pregnancy, Melissa had Bridget act as her surrogate and she is now also the mother of 5-month old twins.
Bridget has no regrets at all about her decision to be a surrogate. She enjoys being pregnant and has quick deliveries. When she had the first surrogate baby, she arrived at the hospital at 11 pm and the baby was delivered an hour and a half later.
As you'd expect carrying twins was a bit harder. She needed a c-section because one of the babies was breech transverse. She delivered them at 38 weeks and 3 days and recovered quite quickly.
"It's so rewarding!" Bridget told me as she described the profound experience of delivering the baby during her first time as a surrogate and the intended father was crying from joy. "It's an awesome experience for women who have easy pregnancies."
Valerie
Valerie is a mother of three boys — she gave birth to one son and she has two step-sons.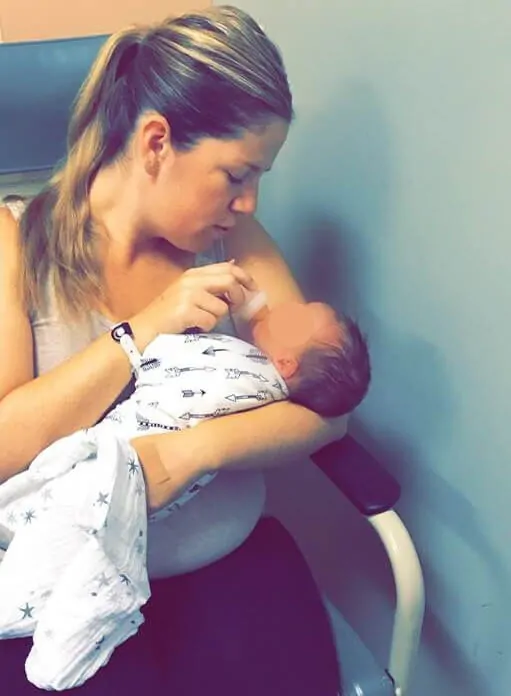 She has been a surrogate twice for the same family, delivering two boys for them, the first in August 2017 and the second in February 2019.
Valerie explained to me that usually surrogates have already had their own children and realize what a gift their kids are and want to help another family find that joy.
About three years before she became a surrogate, she had started looking into the possibility of surrogacy. A friend of hers had experienced infertility and Valerie began considering how she could help someone going through a challenge like that. She shelved the idea for a couple of years and then started researching the options. After interviewing multiple surrogacy agencies, Melissa chose to be a surrogate with Tiny Sprouts.
I asked Valerie if she struggled with bonding with the baby she was carrying and she told me…
"I never thought of the baby as my child. I had met the intended parents in person and spent a day with them. This was their child. My goal was to deliver a healthy baby for them."

"I was almost like an outsider looking in. My excitement was for them… all for them."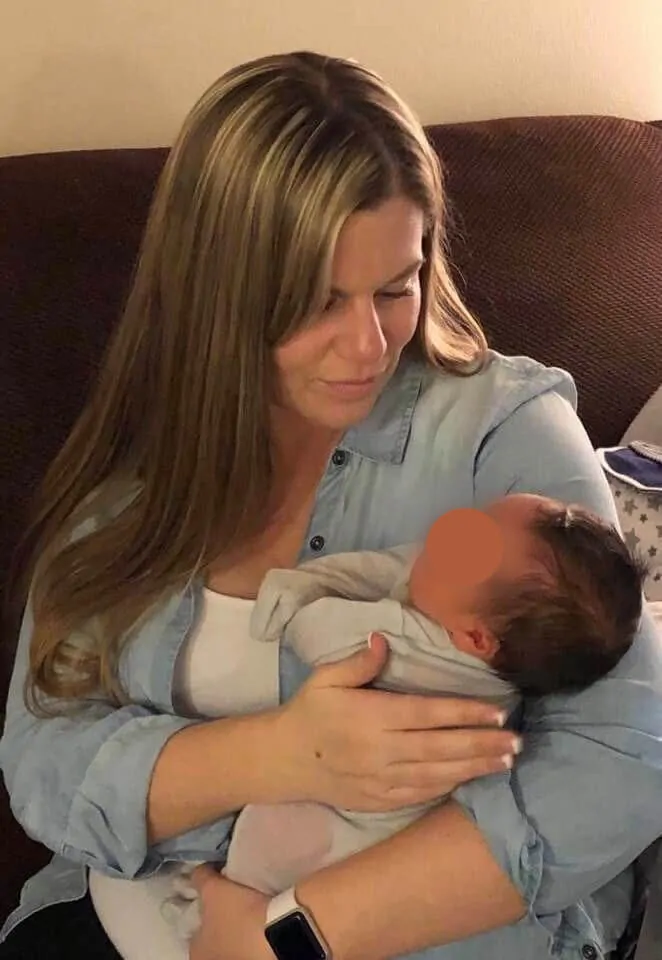 Valerie's reasons for becoming a surrogate were completely altruistic. She leads a comfortable life financially and didn't need the compensation. She wanted to help someone create a family. She had planned to be a surrogate once, and when the couple wanted a second child, she was happy to do it again.
For her, being pregnant is almost the same as everyday life… she just has a baby growing inside of her. She's one of those lucky women who doesn't have any morning sickness.
Valerie found that everyone in her life was supportive of her decision and her sons were fine with it as well. She said being a surrogate was a completely rewarding experience and she had no regrets at all.
Rebekah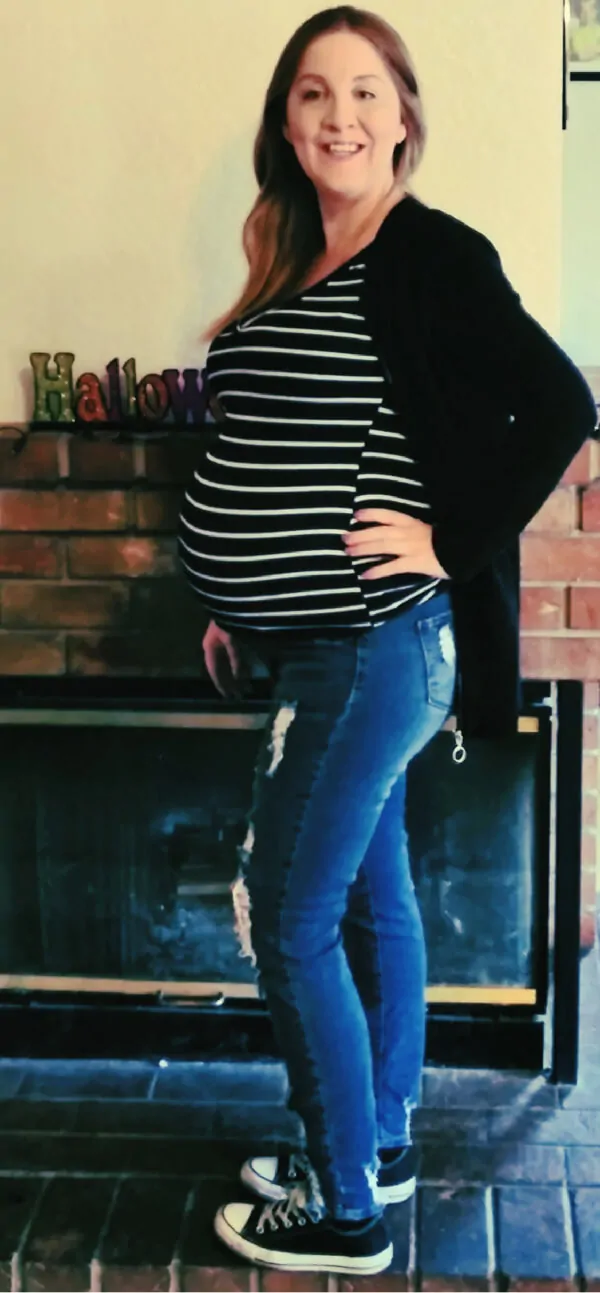 Rebekah is also a mother of three who is blessed with the gift of easy pregnancies.
She is a friend of Valerie who introduced her to Tiny Sprouts. After having three good pregnancies of her own, she decided to become a surrogate to help a gay couple start a family.
Her uncle had been gay and had wanted children but passed away without ever having any. He inspired her to help another gay couple to become parents.
She became a surrogate for two men who live in Italy. She just delivered their baby in December.
They became close through the process and they are still regularly in touch. They talk every couple of weeks and email sharing photos.
"The opportunity to create a family as a surrogate is a great journey," Rebekah said. "It's so fulfilling to see the parents holding their baby and see the photos."
Becoming A Surrogate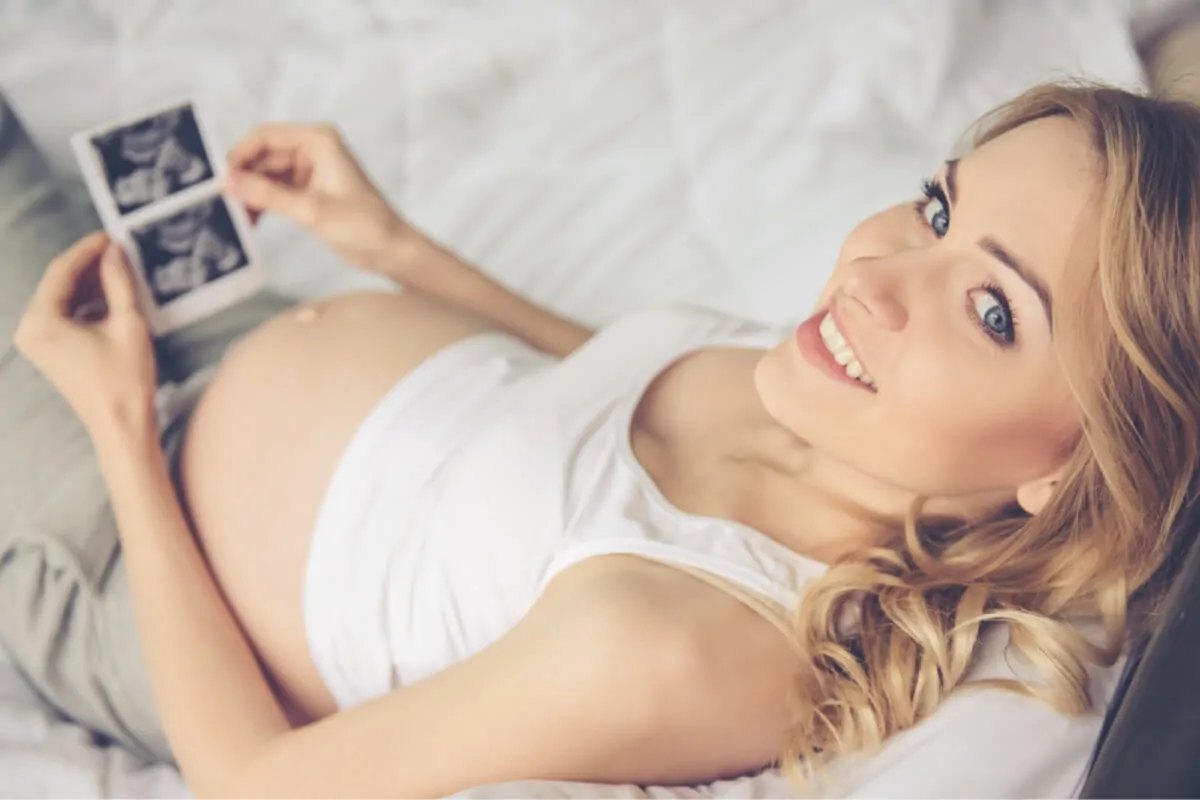 Are you thinking about becoming a surrogate? If you're blessed with easy pregnancies and you want to help create another family, you can find out if you're eligible here…
Surrogates are usually paid between $25,000 and $50,000 depending on a few different factors, including in which state they're located.
For many women who choose to be surrogates, that amount of money isn't really the incentive. The real reason they are choosing to carry a baby is to bring unparalleled joy to another family.
All three surrogates I interviewed shared similar advice for women considering becoming surrogates…
Do your research and use a surrogacy agency like Tiny Sprouts.
Be clear with what you're looking for out of the situation and communicate whether or not you want a relationship with the family after the delivery.
Make sure you have a good support team whether it is your spouse, family, and/or friends.
Be realistic.
"Surrogates change lives and in the process they share in an incredible and rewarding experience of their own." Tiny Sprouts
Surrogacy Laws
Surrogacy laws are complicated, often outdated, and difficult to interpret, which is one of the key reasons why you want to use a surrogacy agency.
Tiny Sprouts Surrogacy is headquartered in LA because the state of California has the most favorable surrogacy laws for Americans as well as international clients.
The United States has better surrogacy laws than most other countries, but the laws are set by the state and each state may have different laws.
Canada is far behind the US in its surrogacy laws. In fact, Canada does not allow financial compensation for surrogates.
Assisted Human Reproduction Act (AHR Act), which became law in March 2004 makes it illegal in Canada to pay a surrogate mother for her services.
Surrogate mothers in Canada have to have altruistic surrogacies, which means they are only compensated for expenses — they even have to submit receipts!
The reason for these restrictive laws is supposed to be to protect women from being exploited. The AHR Act says "Exploiting the reproductive capabilities of children, women and men for commercial gain is strictly forbidden for health and ethical reasons."
As this NBC article explains, Countries like Cambodia are banning surrogacy because of the risk to women of exploitation. Melissa Brisman, a reproductive lawyer in New Jersey, said that women in Cambodia are held hostage and forced into surrogacy. So the government is trying to stop that by banning all surrogacy.
Clearly, women and children are always at risk of exploitation in our flawed world. But, responsible, legal gestational surrogacy that is coordinated by a reputable organization and managed with legal contracts is not the problem.
One of the other key reasons behind outdated surrogacy laws is the influence of the Catholic church and other groups, even some feminists, who think surrogacy treats human life as a commodity.
Personally, I think it is outrageous that Canada and some states in the US do not have reasonable, supportive surrogacy laws.
As a woman who struggled to get pregnant for over 3 years, I can relate to those considering surrogacy.
I think Canada's law of not allowing a surrogate to be paid is unfair and the result of flawed logic and close-minded, out-dated opinions. Currently, in Canada, surrogacy does happen and lawyers and other people in the process get paid, but it's just the surrogate who is unpaid. Clearly, that is not logical.
Surrogacy is an expensive route to becoming a parent and it is not for everyone. But the fee going to the surrogate mother is only a fraction of the total cost for an intended parent using surrogacy.
It's good to hear that New York state might be getting closer to updating and improving its surrogacy laws and I hope that Canada soon updates its laws.
"If a woman wants to serve as a surrogate and wants to give a couple a baby, which is a beautiful gift, and bring a life into the world, and her rights are represented, why wouldn't you let her do it?" Gov. Andrew Cuomo said.
International Surrogacy
Fortunately, surrogacy agencies like Tiny Sprouts can help couples from around the world create a family through surrogacy because surrogacy laws apply to the state where the surrogate is located.
So an international couple can work with the Tiny Sprouts Surrogacy agency to hire a surrogate in a state such as California that has favorable surrogacy laws.
And hopefully, soon more states and countries will improve their surrogacy laws.
Support Surrogacy
Those of us who have been blessed with families of our own — and who have experienced first hand the immeasurable joy of parenting — must stand up and help support laws that enable positive surrogacy experiences.
The more we talk about surrogacy and we normalize the process, the sooner lawmakers will realize their responsibility in creating reasonable and respectful surrogacy laws.
Please share this article and let's help bring more surrogates and intended parents together.
[Tweet "Find out why these 3 women became surrogates… And why surrogacy laws need to change."]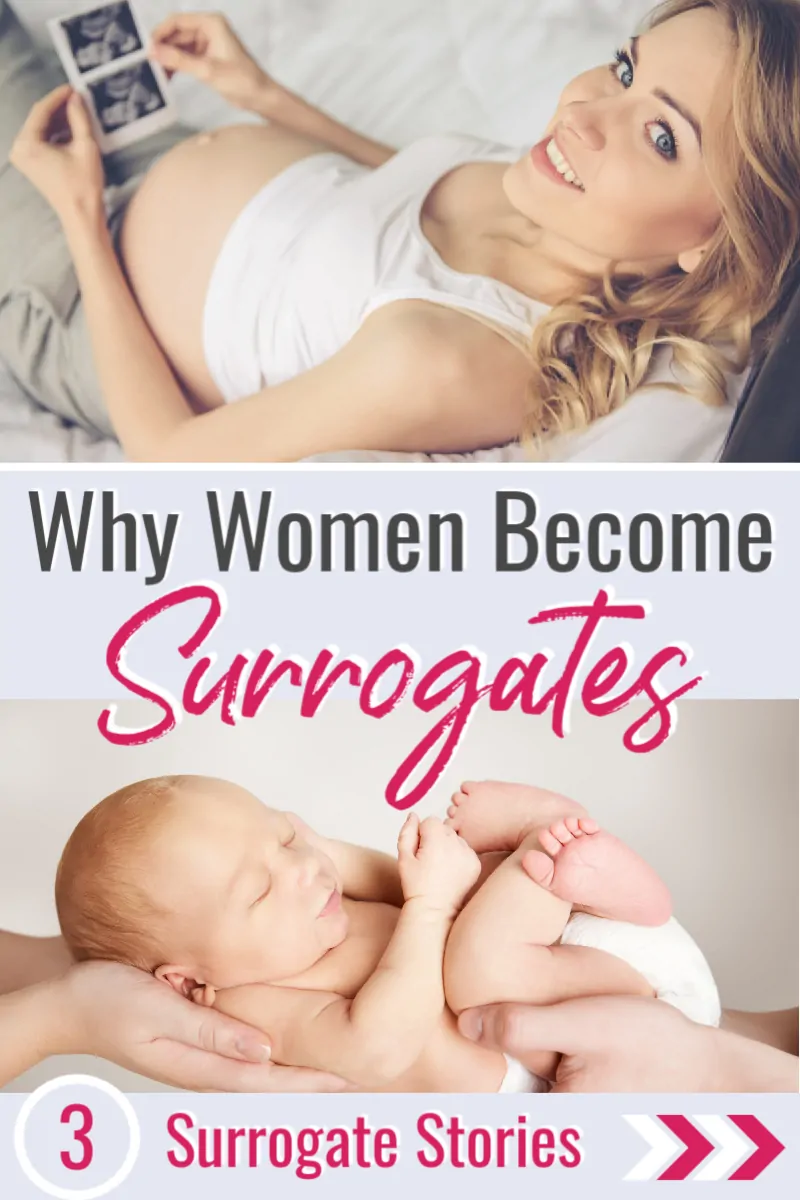 Disclosure: This post is sponsored, so extra thanks for reading and sharing.
Written by Susan Carraretto, co-founder of 5 Minutes for Mom
Talk with me: @5minutesformom and Facebook.com/5minutesformom
Pin with me at pinterest.com/5minutesformom