This post may contain affiliate links. Read my disclosure policy here.
Tonya here… With school back in session, my daughter and I are finding fun, creative ways to customize clothing for a one-of-a-kind look that she can wear to school. So we loved making this DIY airbrush personalized shirt. Thank you to Testors.com for sponsoring this post. All opinions are my own.
Marisol has started 5th grade this year and being up with the latest fashion trends is fairly important to her. She has her own sense of style and knows what she likes, but still likes to fit in with her peers, and right now, layering fun shirts, rompers, and boots are all the rage, especially as we head into fall.
We have previously decorated shirts using sequins, gems, fabric paint, and tie-dye, so it was only natural we would give airbrushing a go too. So while out running errands recently we popped into a favorite store and picked up a plain white tank that could be layered over other tops (making it more appropriate for school seeing as they have to wear shirts that have straps at least two finger widths wide), and then set to work decorating it.
We were sent the AirBrainz™ airbrush line from Testors® including assorted paint colors, and blank sheets for creating our own stencils to try out. It was so much fun.
We decided though that the most kid-friendly way to do this was to use some of our fun craft punches on the stencil sheets. These have a sticky back, so when you punch the stencil, simply peel, stick, and you are ready to spray.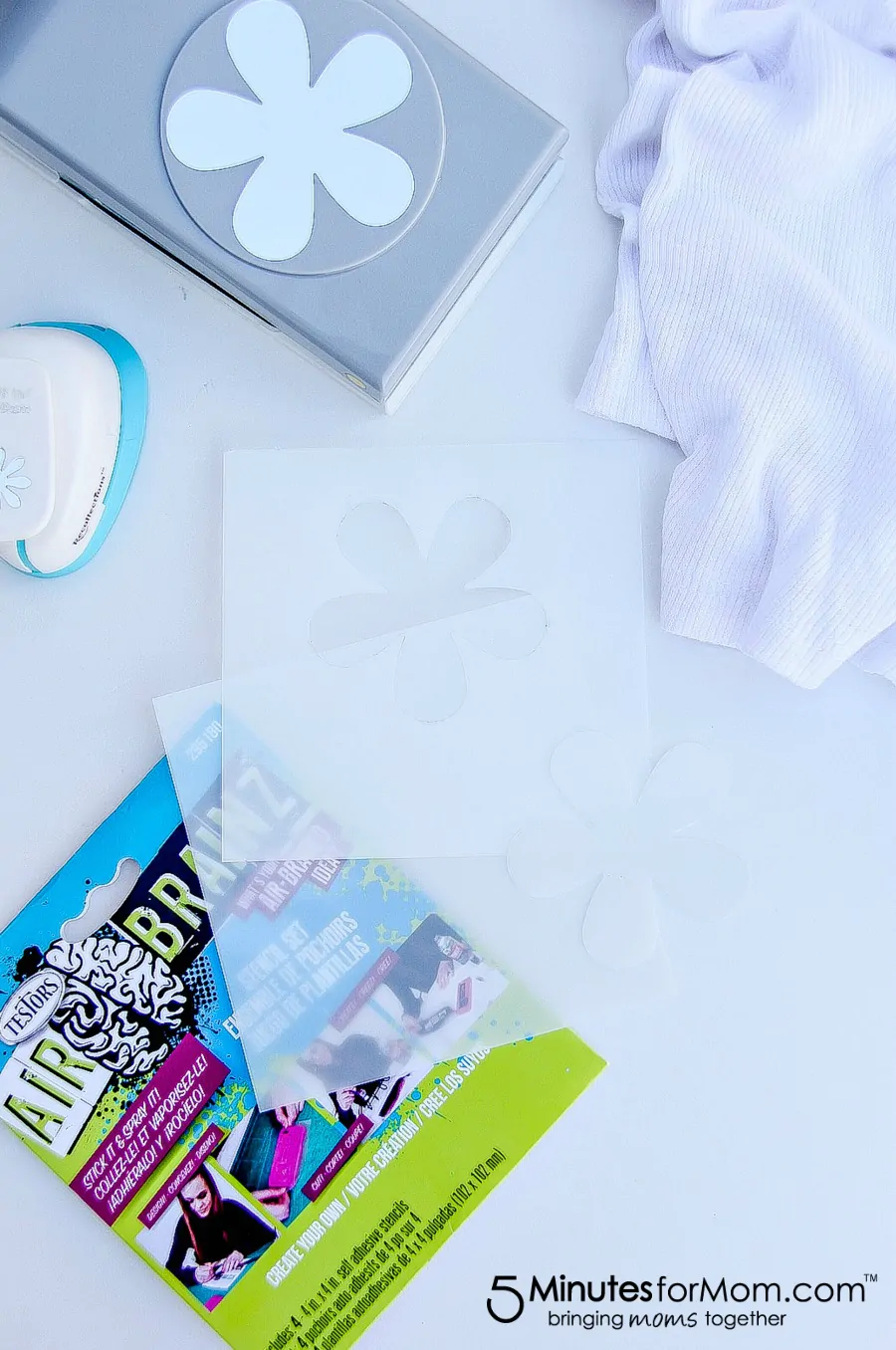 The kit itself is extremely simple to put together, only don't do what I did and not read the instructions because the first time you try it out you might face it in the wrong direction and spray yourself with paint. So yes, that might have happened.  The basic kit comes with almost everything you need, except the paint colors.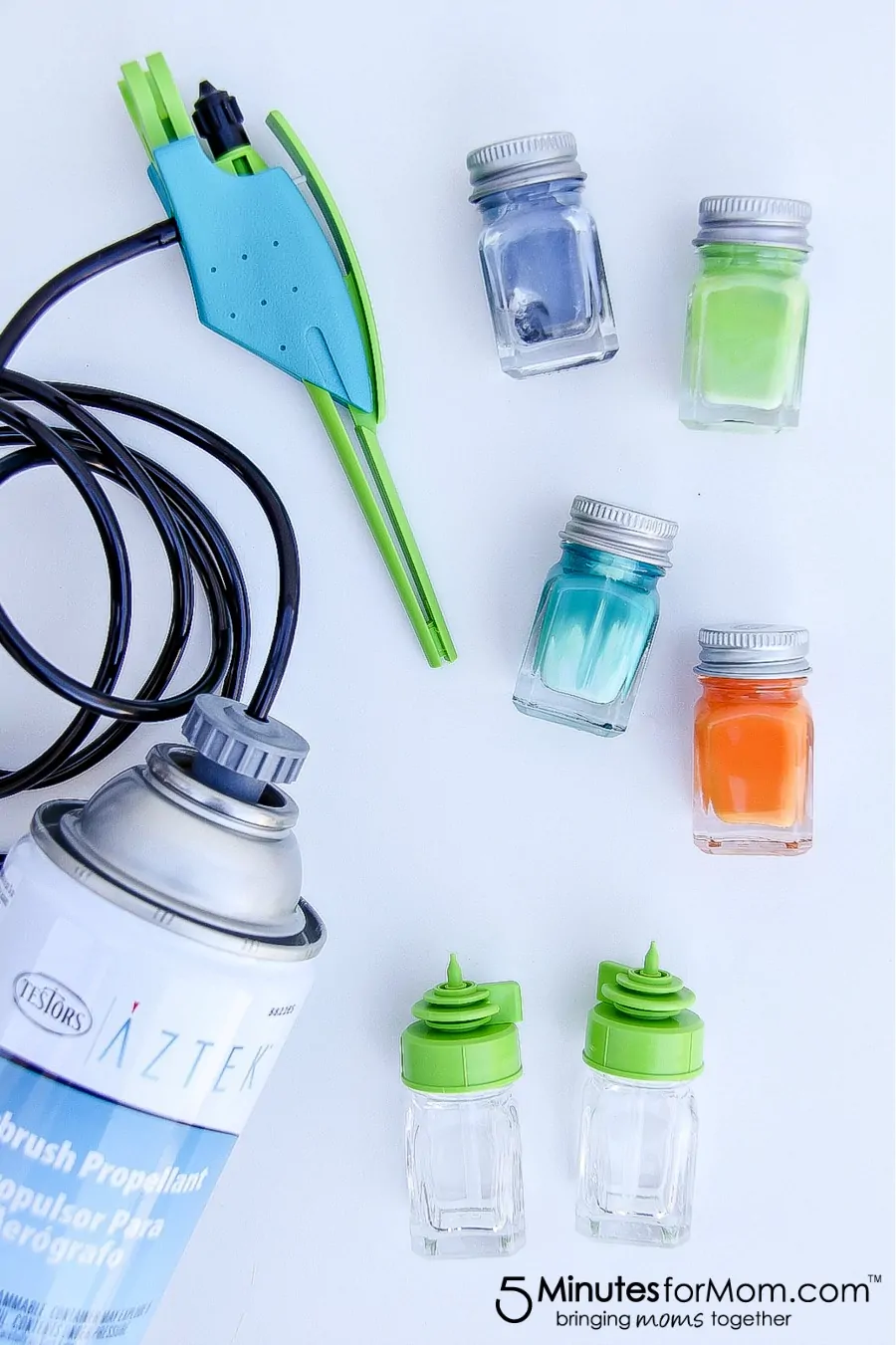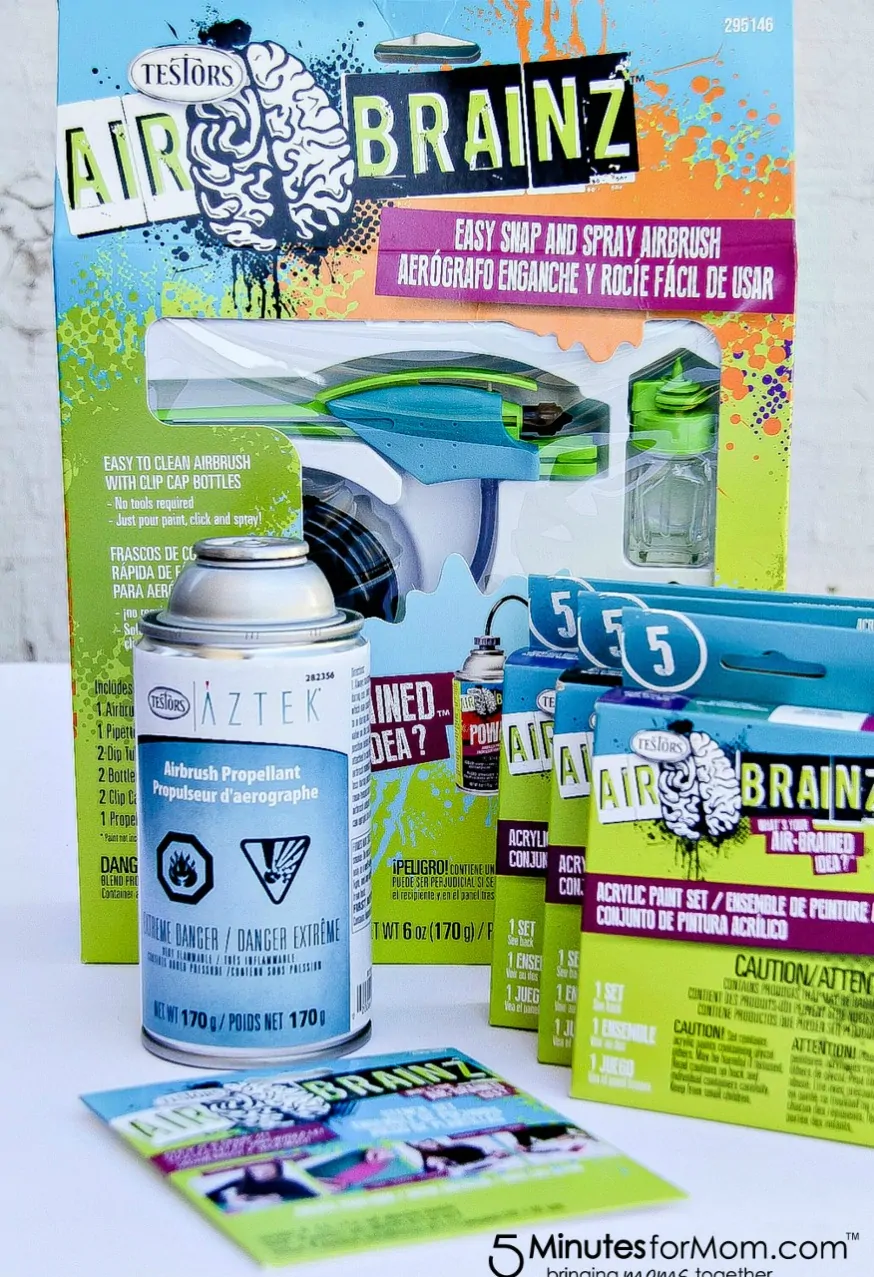 To assemble, simply attach the sprayer onto the can, and then replace the lid of one paint bottle with one of the green lids with a tube and click it into place on the sprayer. It's really that easy. When you want to change colors, just rinse the green lid and tube in warm water, dry, and pop into the next color.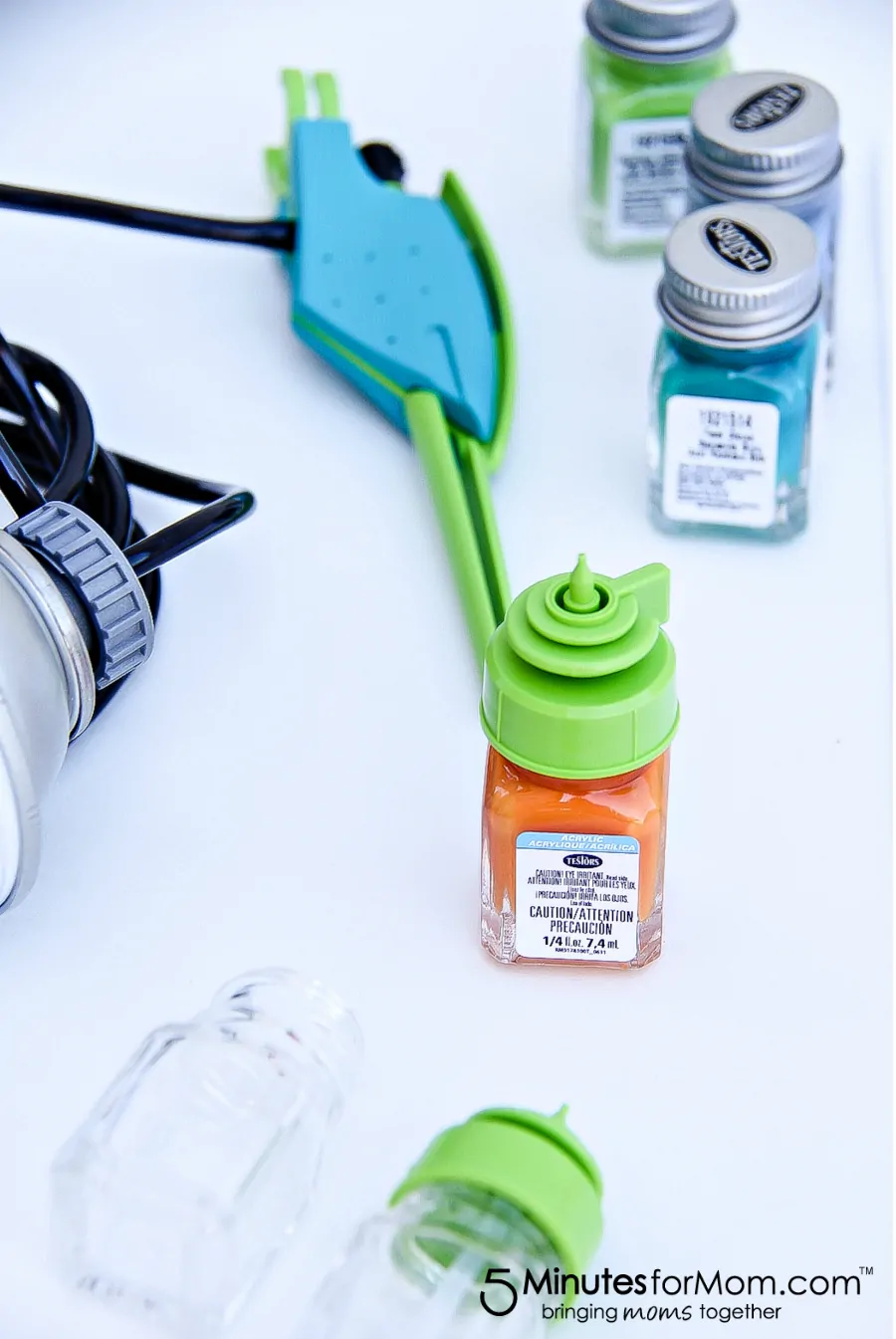 Note: Test a piece of paper or fabric before spraying on your final item to ensure you know exactly what you are doing. I tested my stencil on a piece of paper before transferring it to the tank top.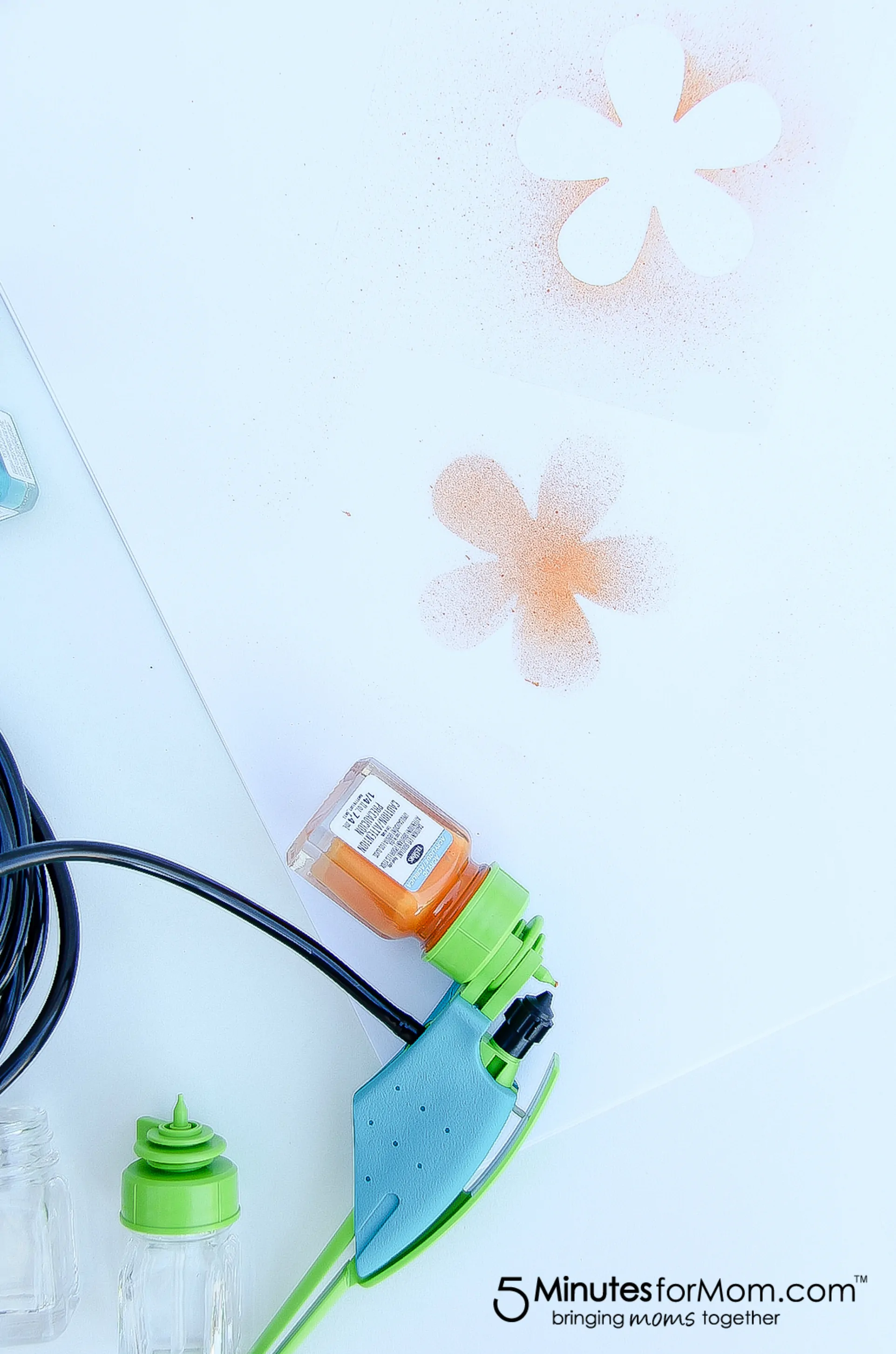 When it came to airbrushing the stencil on the tank I used plain sheets of paper to surround my stencil to ward off any excess spray getting onto the shirt. I just re-positioned the image multiple times until I had the number of flowers I needed, and then switched to a smaller flower and a second color for the next set of flowers.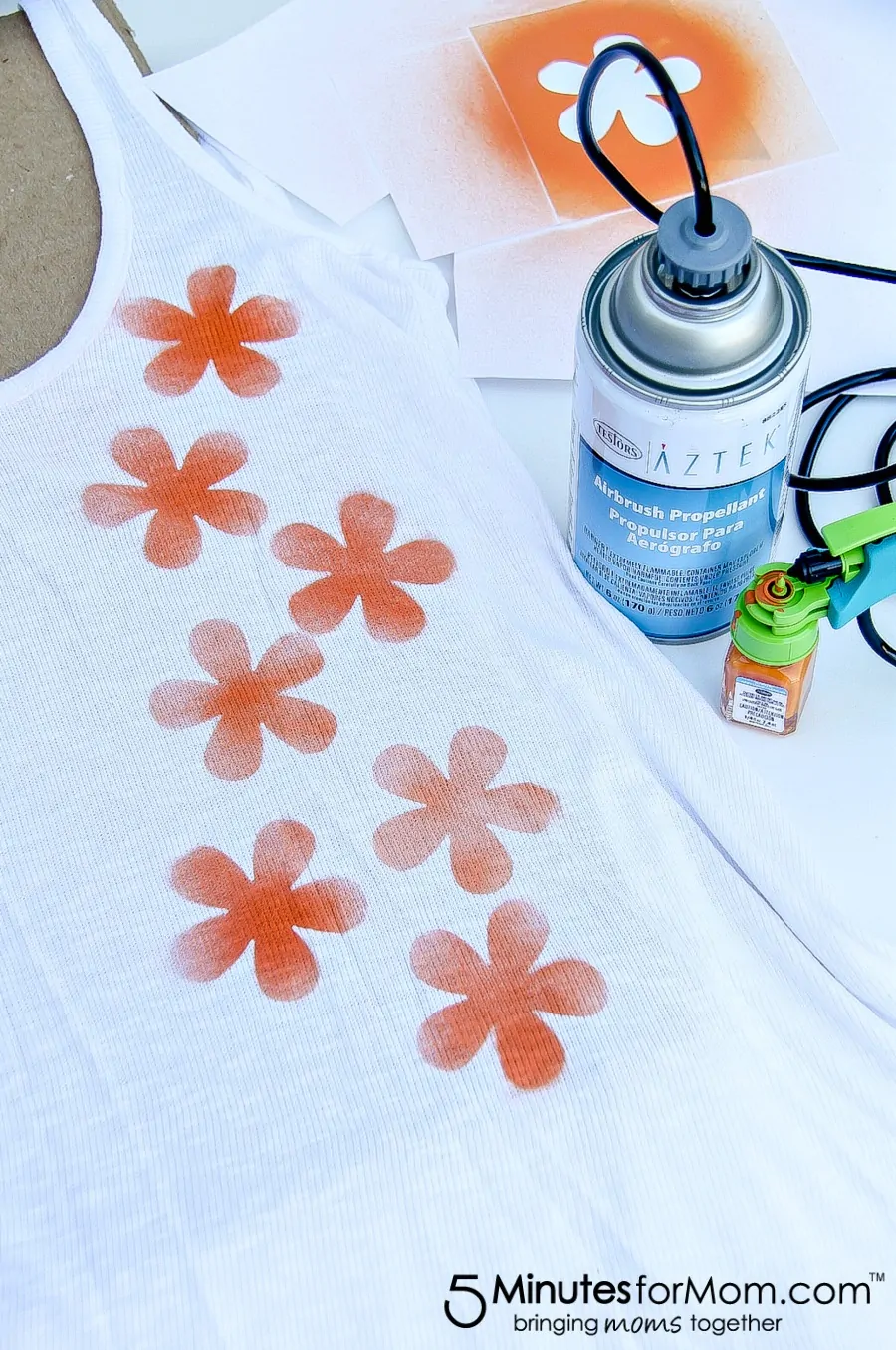 After the basic flowers were finished, I re-positioned the paper on the flower petals to create leaves and spray those green and then gradually layered a few different colors over the flowers.
Here's the final shirt.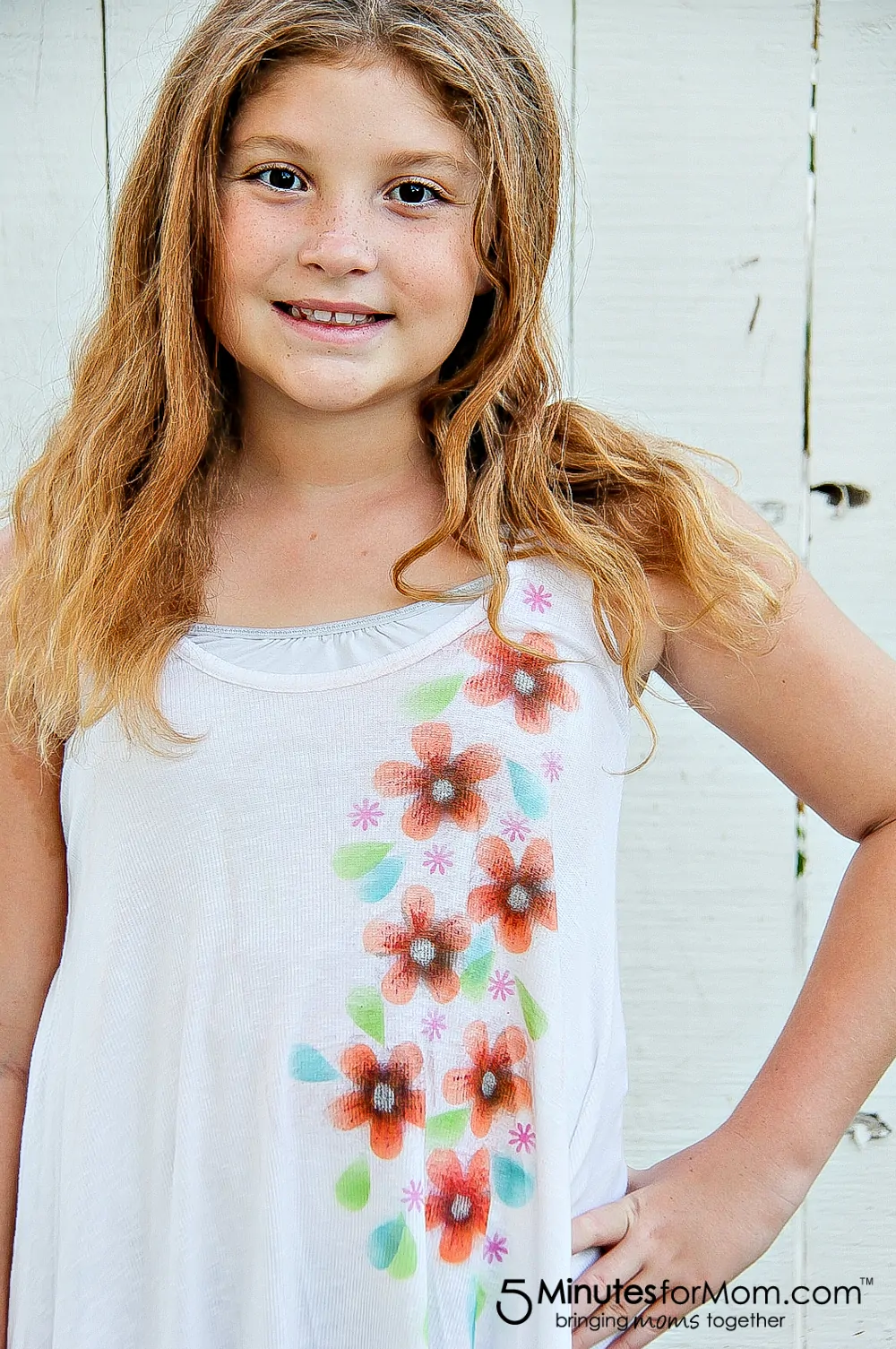 She absolutely loves this shirt and has already put in requests for me shirts including hashtag sayings on sweatshirts for the cooler weather.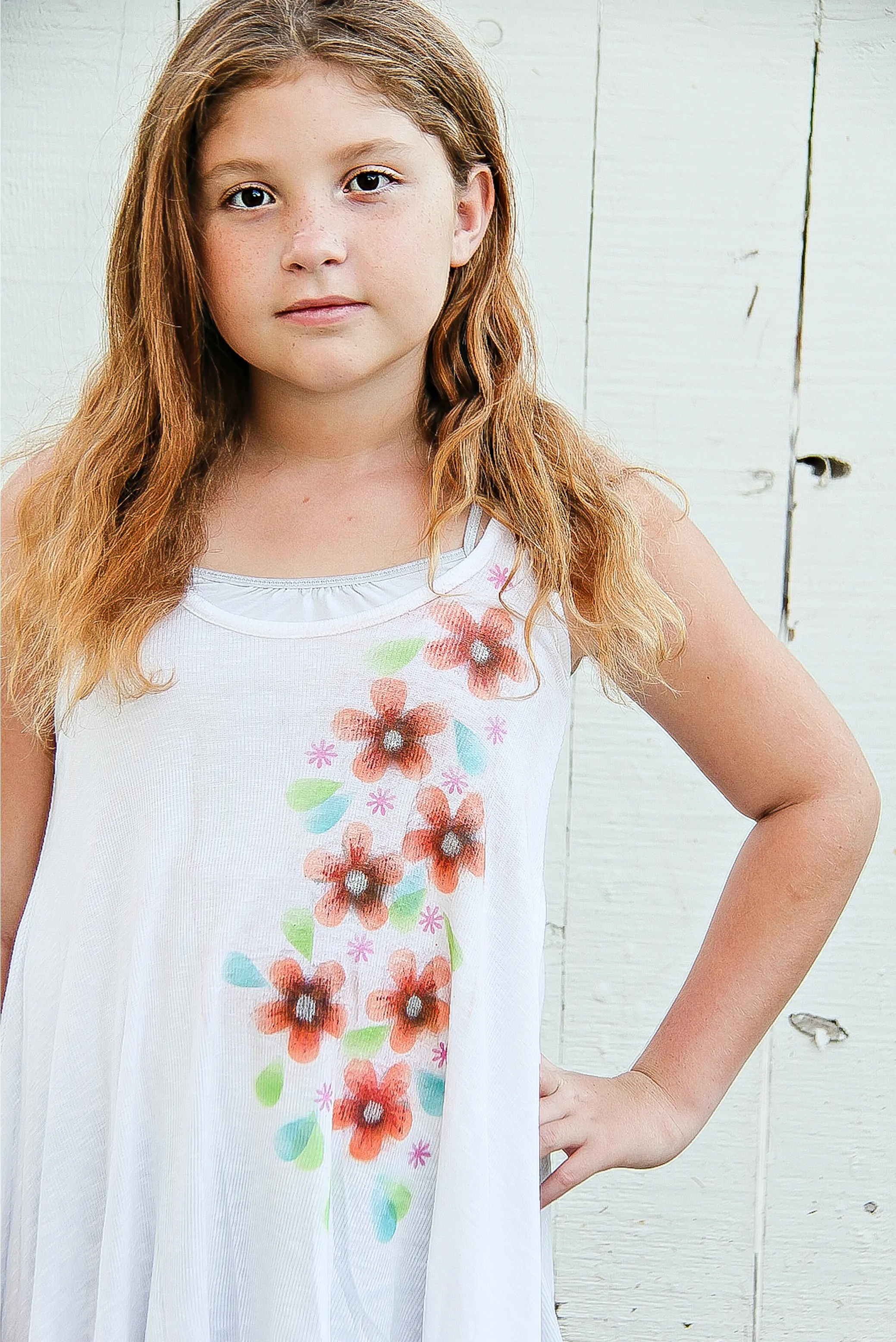 Connect with Testors for more great ideas and to learn more about their products:
Website | Facebook | Pinterest | Twitter | YouTube
You May Also Like…
Create a fun race track on our driveway with spray chalk. You can use an old piece of wood as a ruler to make the lines. Find out how…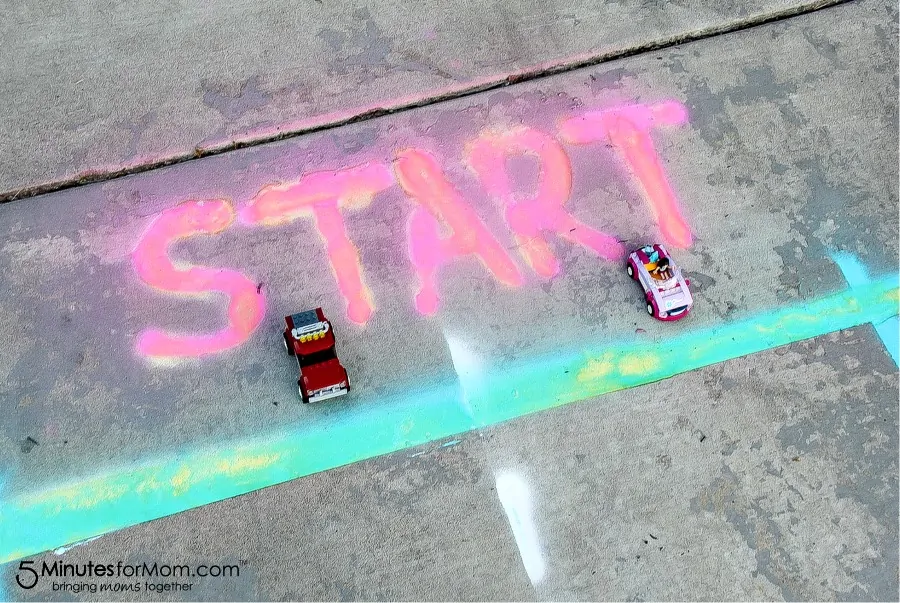 Your kids will love making this DIY collage photo frame…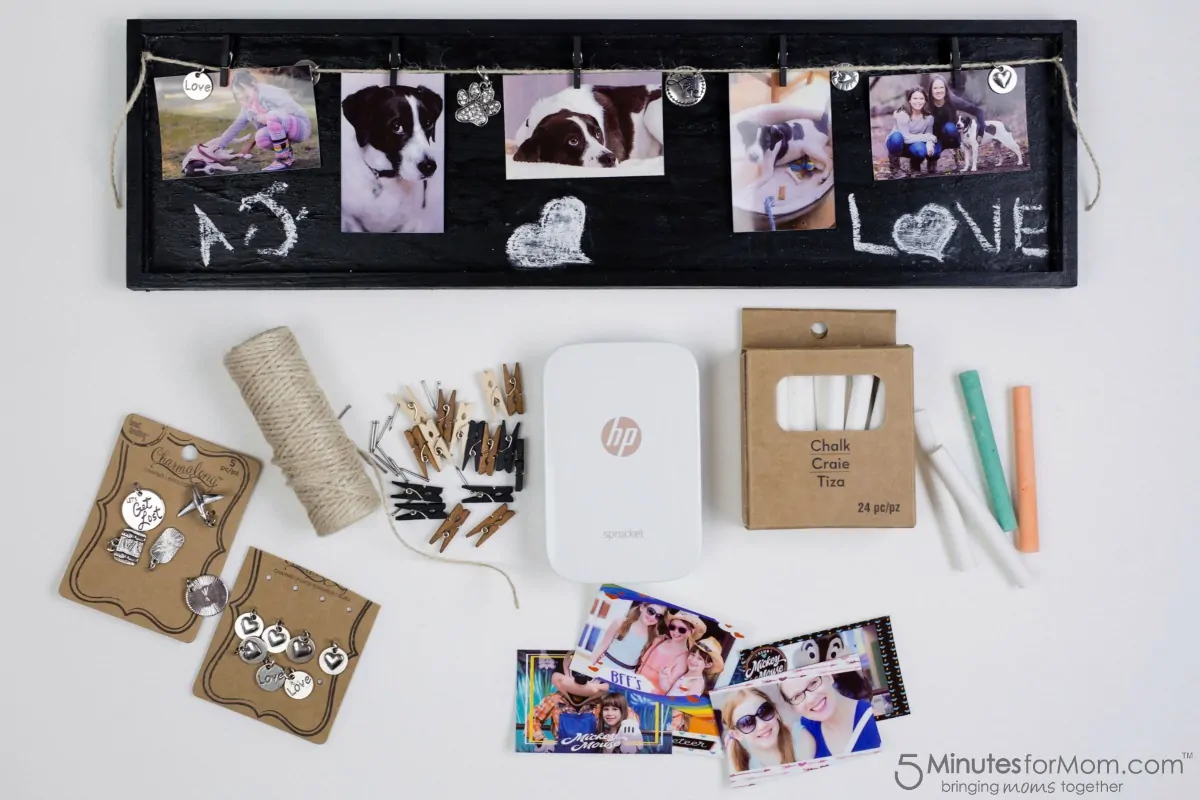 Pin for Later


Written by 5 Minutes for Mom contributor Tonya Staab.
Talk with us: @5minutesformom and Facebook.com/5minutesformom
Pin with us at pinterest.com/5minutesformom