This post may contain affiliate links. Read my disclosure policy here.
Do you or your kids love to play video games? Have you ever tried painting your game controllers? Painted controllers are so cool! Our crafting expert Tonya is here today to show you how to paint gaming controllers in our latest post in our ongoing sponsored campaign with Testors.com.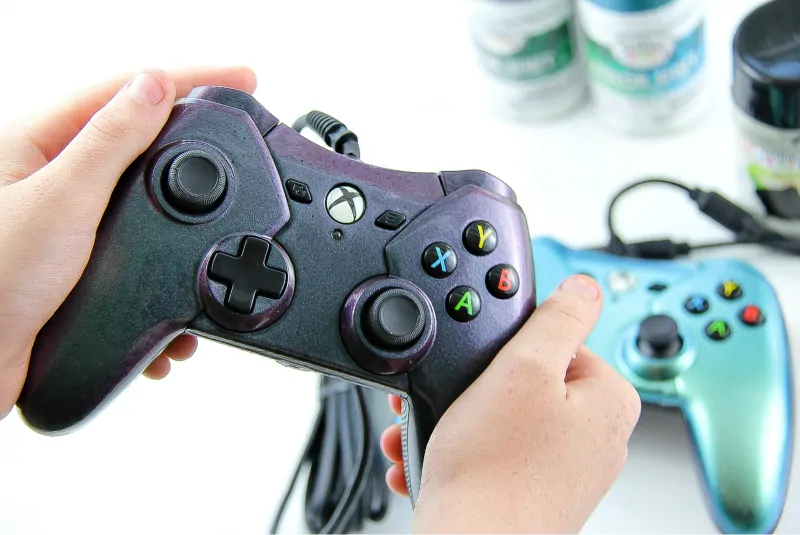 I have three children between the ages of 11 and 22. They are all gamers, but my two boys especially love gaming. I don't know how many fights I've broken up because someone claims a controller is theirs. The controllers are exactly the same. Exactly! I don't know how they can tell them apart, but it always seems to end in a battle of wills.
Well, now my boys have their own customized controllers and can no longer fight over which controller belongs to them.
Customize Your Controllers
You can now customize your gaming controllers with the cool new Testors Color Shift that will be available in Michaels Stores and online at Amazon.com in June, and in Hobby Lobby in July.
I'm going to show you exactly how to paint gaming controllers.
Watch How Easy It Is To Paint Gaming Controllers
What you need to paint gaming controllers:
How To Paint Gaming Controllers
Step 1: Take apart your gaming controller. You will need to remove the outer shell, and then the circuits and buttons inside.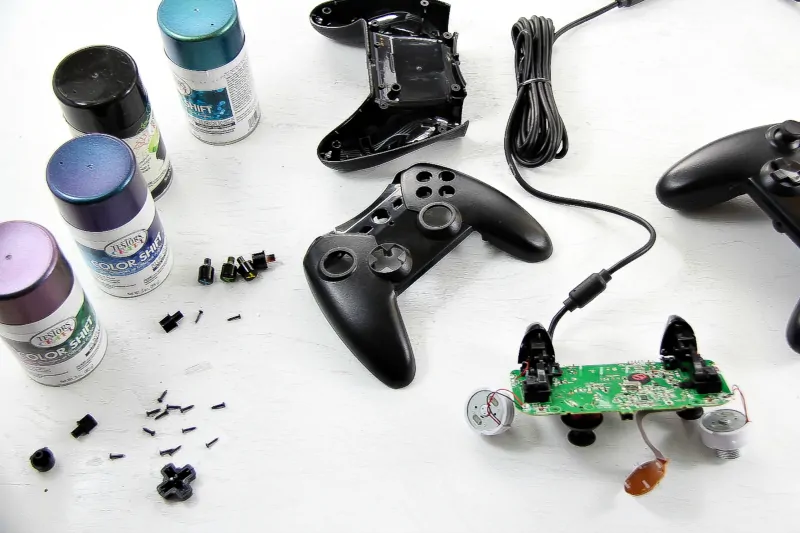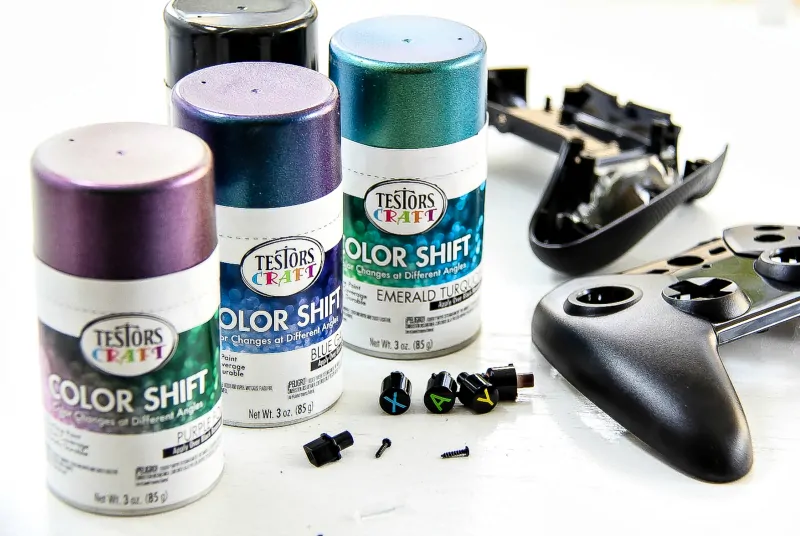 Step 2: Place the shell of the controller onto a large sheet of paper or plastic and spray with two coats of Testors Craft 3oz Aerosol Paint in black. Allow each coat to dry for 30 minutes. Note: I only painted the front shell of our controllers, not the back.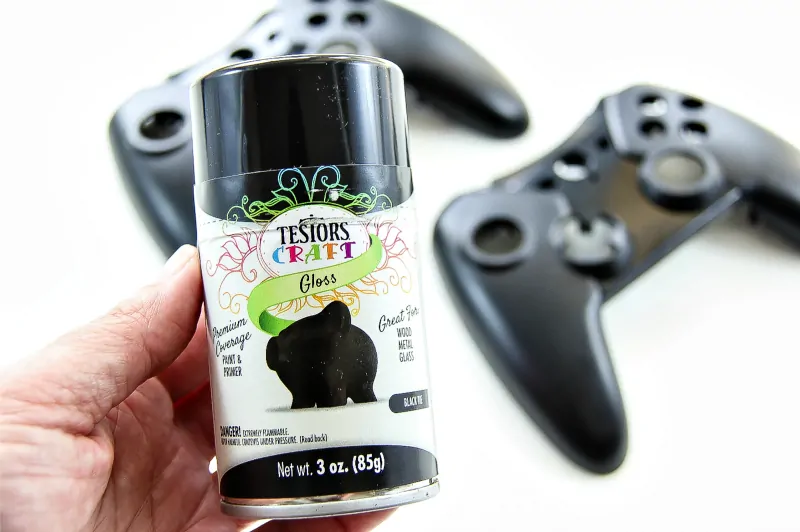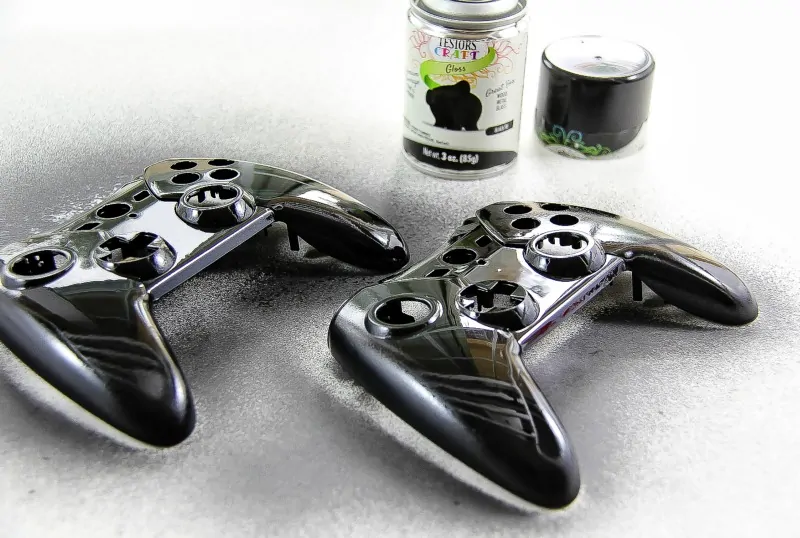 Step 3: Once the two coats of black paint have dried you can apply 2-3 thin coats of color shift paint in whichever shade you like. I did one controller in Purple Fog and the other in Emerald Turquoise.
Note: For the purple controller I added two coats, but for the emerald I added three coats. The more coats the brighter the result.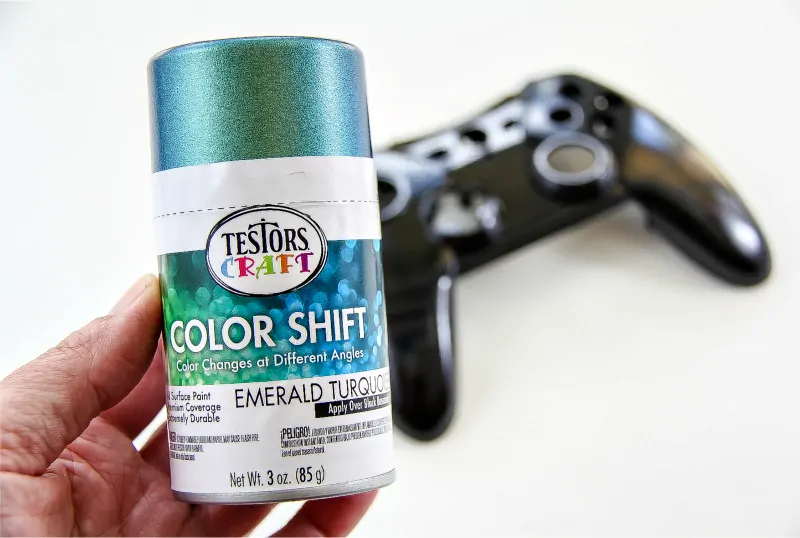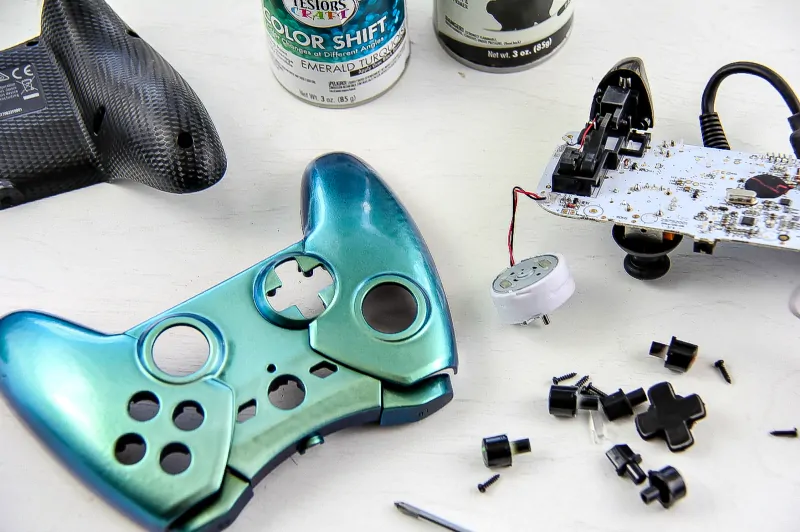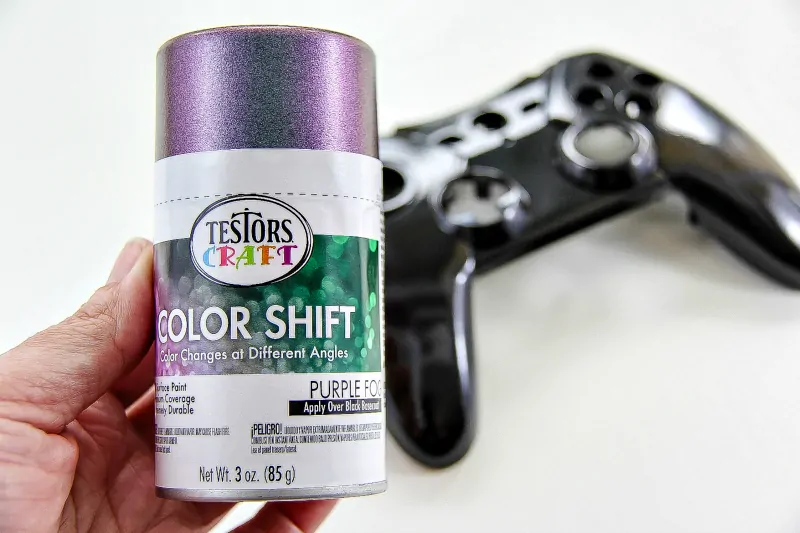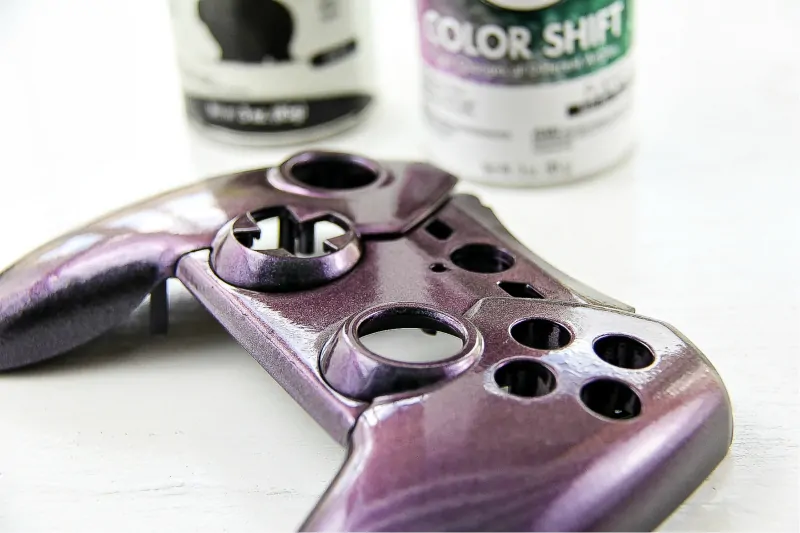 Step 4: Allow the controller to dry thoroughly (preferably a few hours to overnight) and then reassemble them.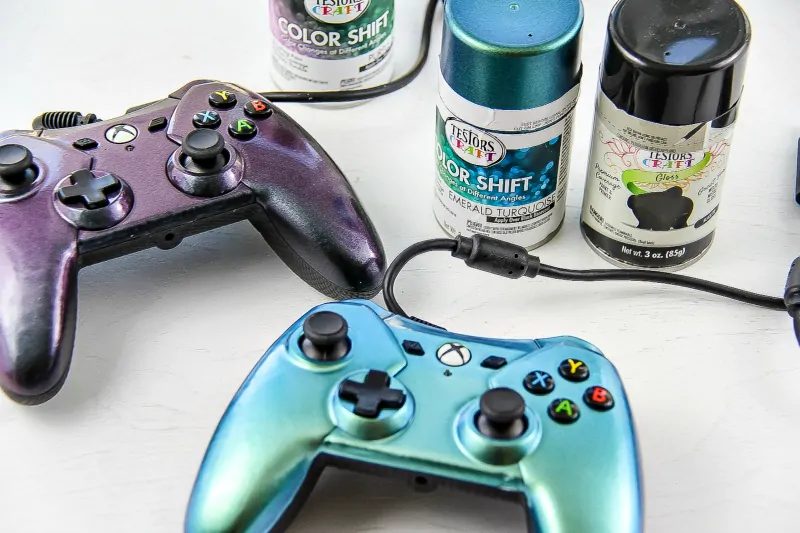 The new Testors Color Shift paint is an aerosol flip formulation that will change colors depending upon how the light hits it. It's perfect for all kinds of DIY projects around the home.
Don't Miss These DIY Tutorials…
Be sure to check out our other DIY posts using Testors paints:
Pin It For Later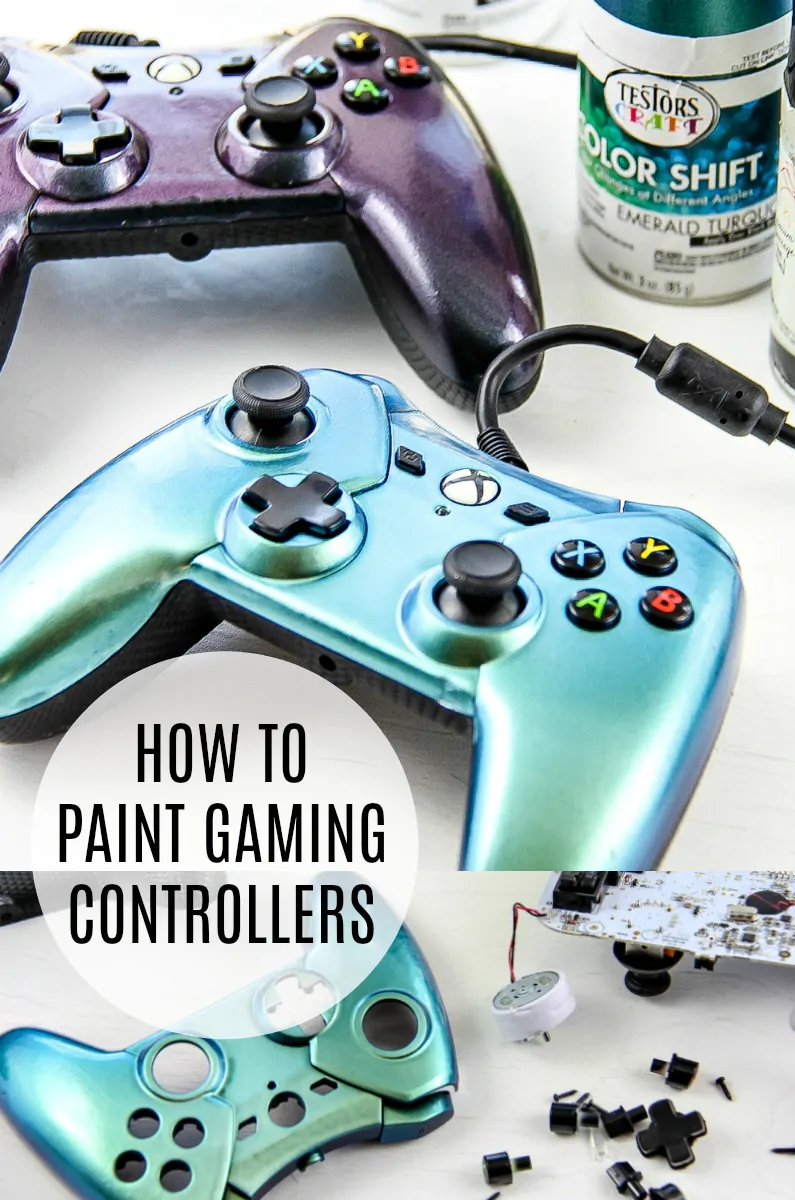 Disclosure: This post is sponsored, so extra thanks for reading and sharing.
Written by Tonya Staab, contributor at 5 Minutes for Mom
Talk with us: @5minutesformom and Facebook.com/5minutesformom
Pin with us at pinterest.com/5minutesformom