This post may contain affiliate links. Read my disclosure policy here.
It's time to give your home a well-deserved holiday makeover. Impress your guests with this oh-so easy Christmas centerpiece and create the ideal holiday tablescape.
We love holiday DIY projects and since we had such a fantastic response to our holiday centerpiece kids can make, we decided to share another pretty DIY centerpiece with you.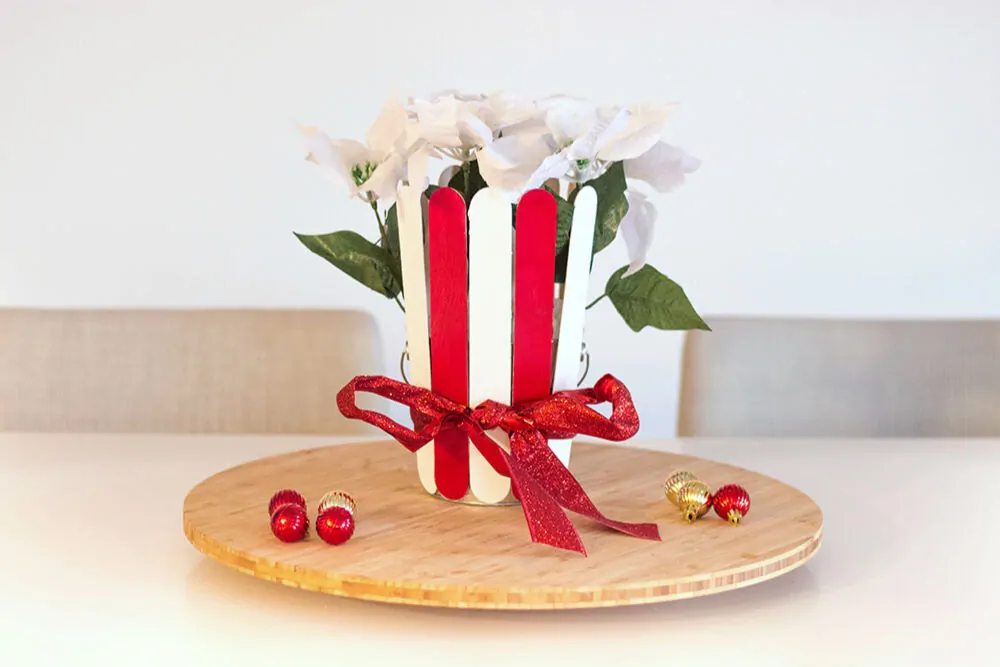 Okay, it's officially November and for me, that means the holidays are in full-swing!
Hey, everyone! Lisa here, reporting for DIY duty from Fabulous Habits! Our dining area is a space that's very well-used in our home. I often find myself hosting numerous dinner parties each month and I expect no less for the holiday season.
Ideally, I'd present guests with a gorgeous tablescape, complete with an impressive amount of food, a gorgeous table runner, and this super-easy Christmas centerpiece I recently put together.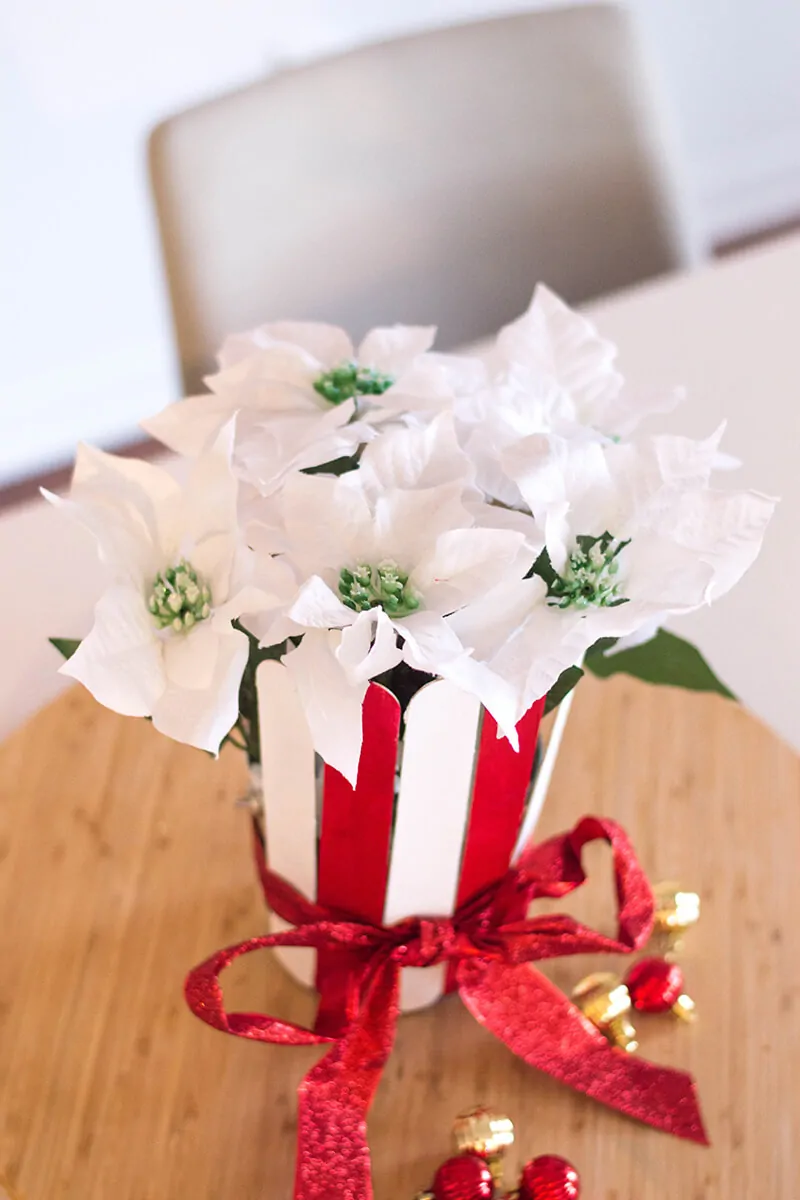 Here's how to make your own! (Psst: I bought everything from our local dollar store.)
Holiday DIY: Easy Christmas Centerpiece
Supplies You'll Need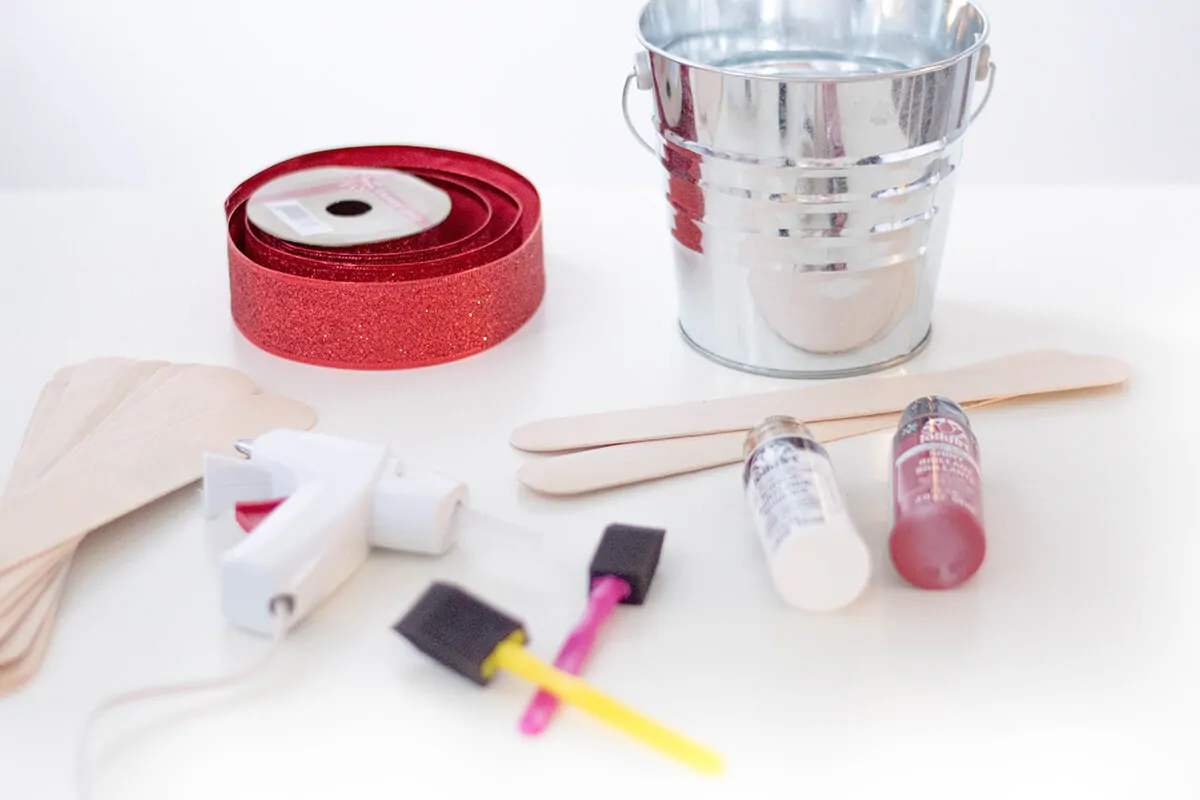 One metal bucket
Extra-large popsicle sticks
Red acrylic paint
White acrylic paint
2 foam paint brushes
Hot glue gun
Red ribbon (long enough to tie a bow around your bucket)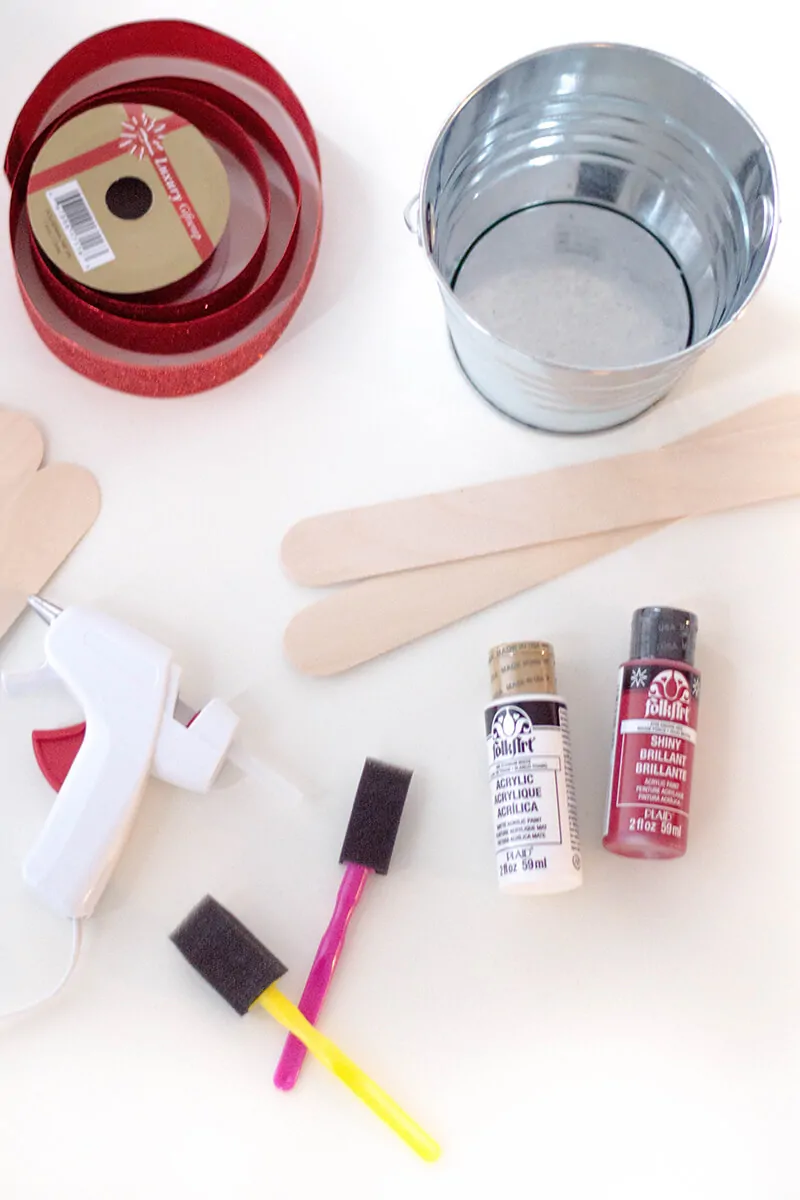 Roll Up Your Sleeves and Paint!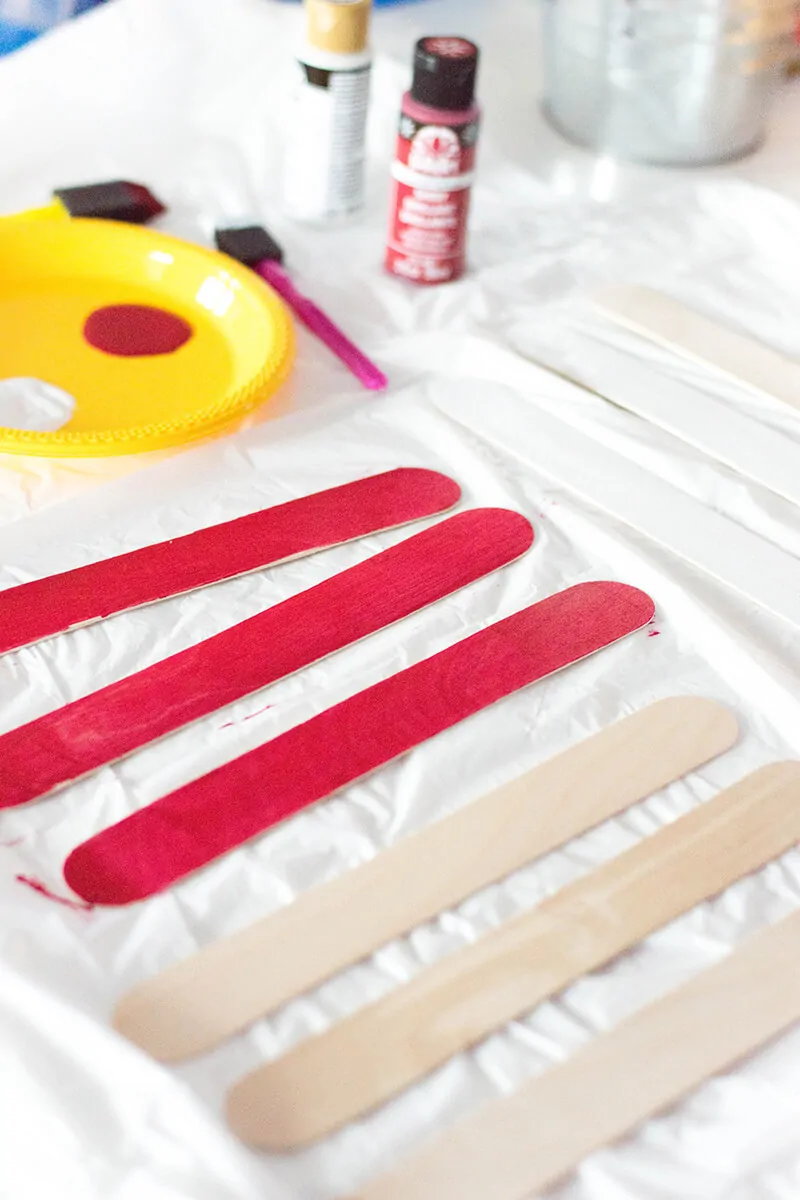 Do a measurement of your bucket and see how many popsicle sticks are required to cover it. Ours required 12 – paint half of them red and the other half, white. Apply 2 coats, waiting 1 hour between each coat.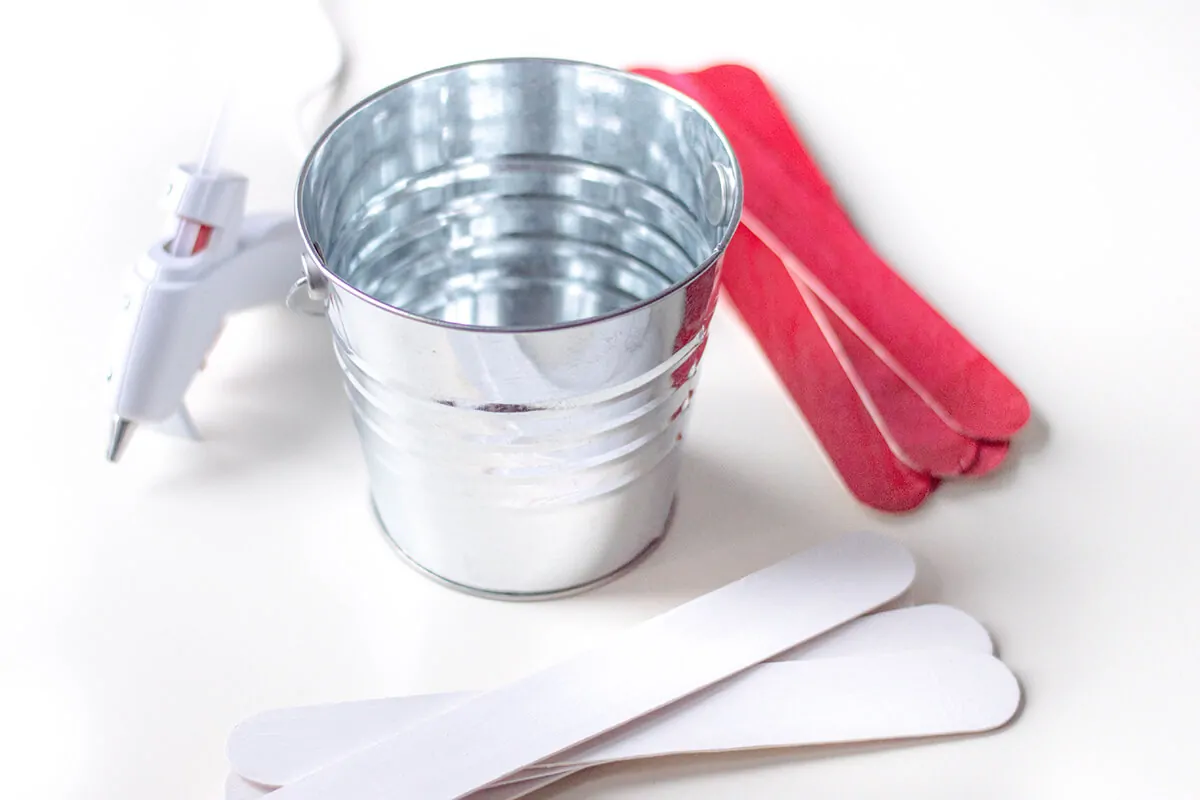 Glue 'Em On
Once the painted sticks are dry, use a hot glue gun to secure each one onto your bucket. Alternate each color.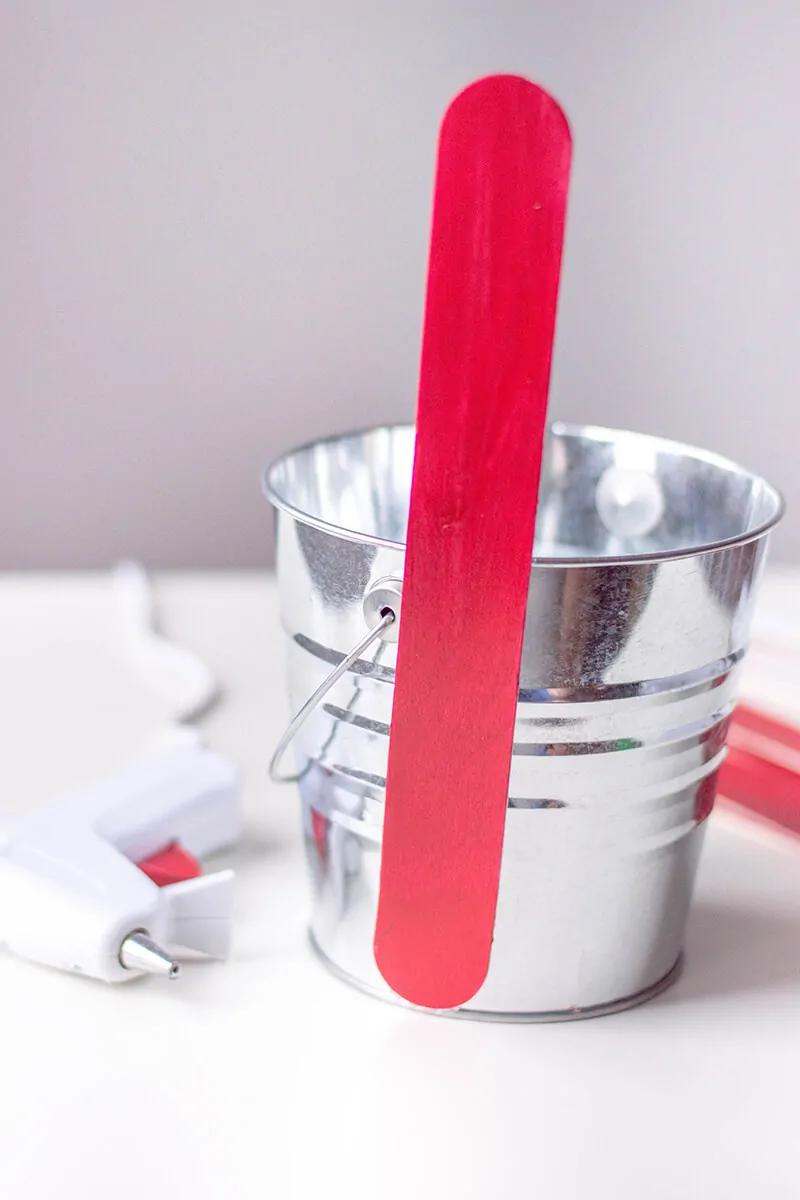 Finishing Touches
Wrap your ribbon around the centerpiece and tie a bow. Add your favorite faux Christmas flowers.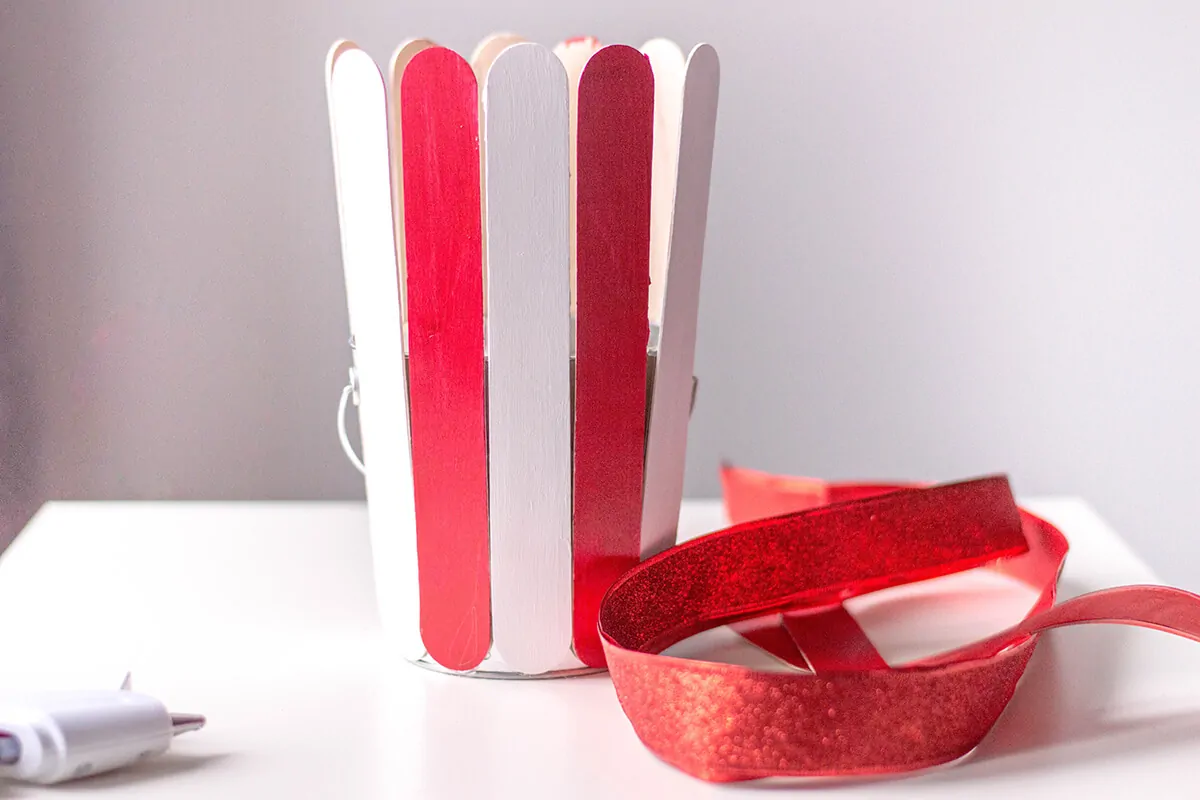 I was totally inspired by candy canes for this centerpiece. This DIY is also do-able with kids, especially the painting portion!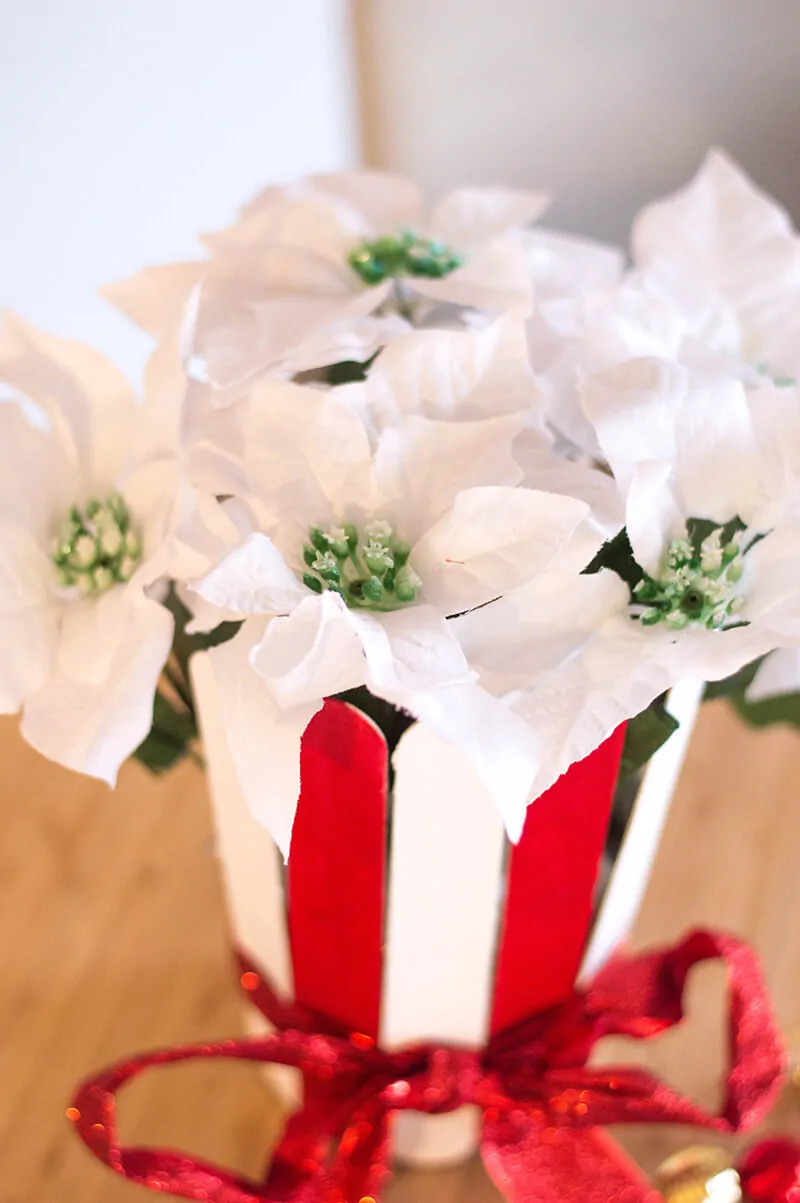 What kind of holiday parties do you plan on hosting?
Pin it for Later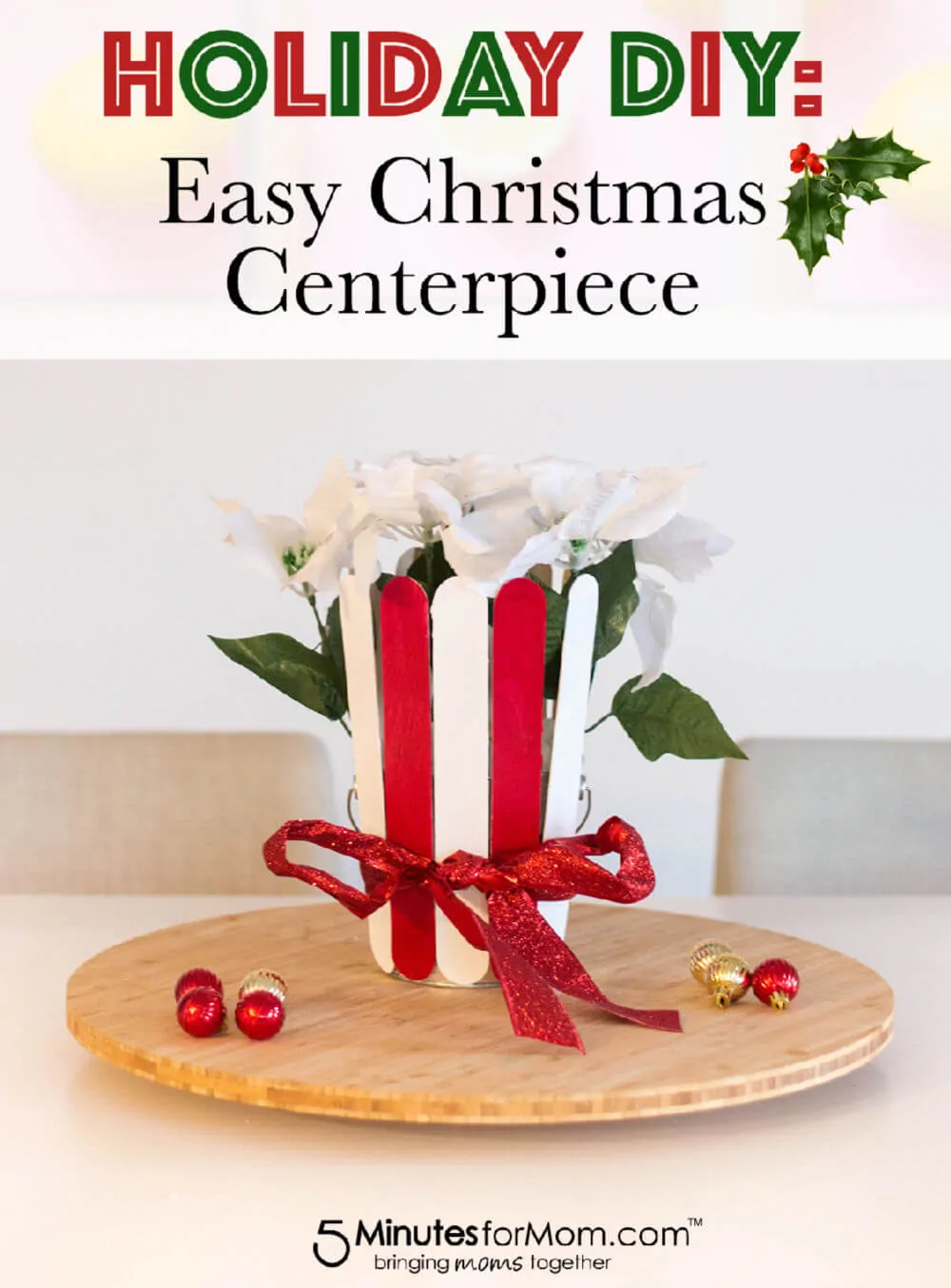 More Holiday DIY Ideas