This post may contain affiliate links. Read my disclosure policy here.
Hello "5 Minutes for Mom" friends, it's Tami here from SincerelyJean.com. As you may know, poms poms have been all the rage this year. You wouldn't believe how easy it is to make one. Today I am bringing you a tutorial for an easy Christmas craft… how to make a Pom Pom Ornament for the Holidays.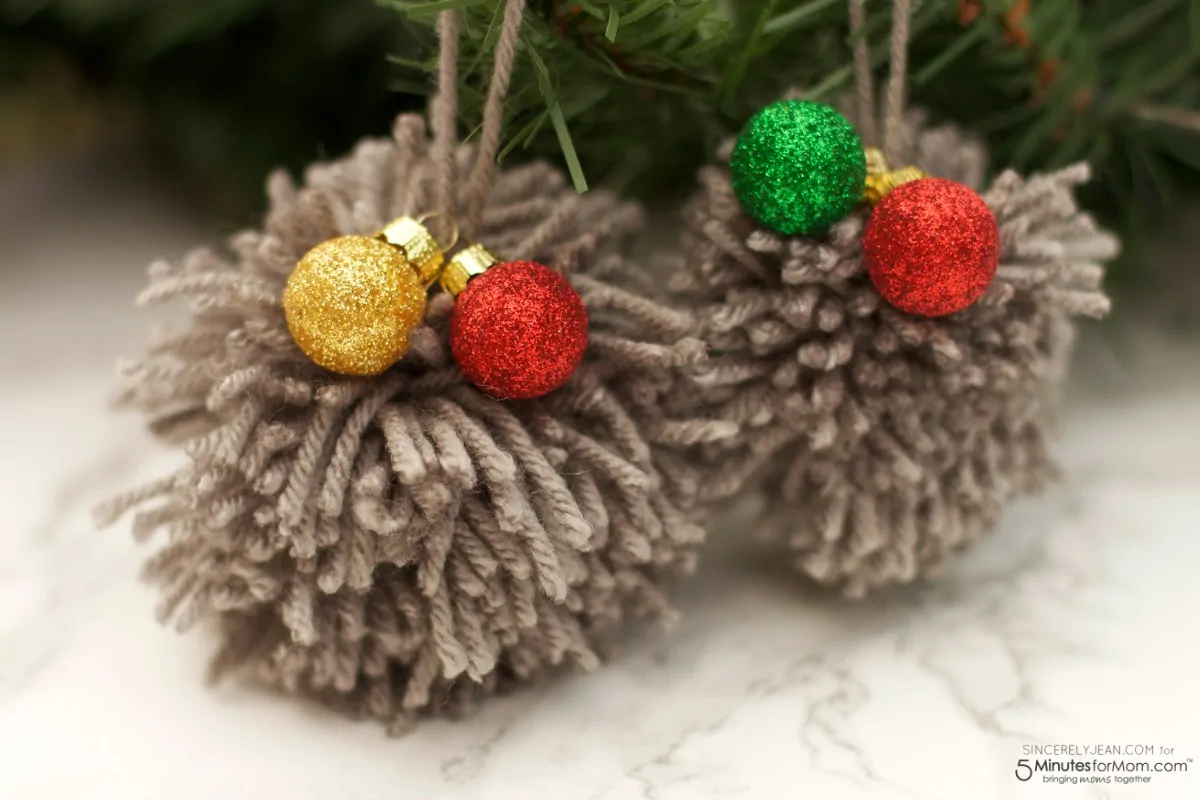 This simple Pom Pom Ornament craft only calls for a couple of supplies:
Scissors
Yarn
Small Christmas ornaments
I just went to Hobby Lobby and they had a large variety of small holiday trinkets that you could add to your pom pom. Don't forget to use your coupons for wherever you buy your supplies!

Here are the steps:
Cut one piece of yarn that is about two feet long. Fold in half.

Add your small ornaments/trinkets to the string of yarn. String to the half way point. Set aside for step 5.

Wrap yarn around your fingers 100-150 times.  If you look at the photo at the top of this post, the pom pom on the left was wrapped around four of my fingers, 150 times. The pom pom on the right was wrapped around three fingers, 100 times.

After you are done wrapping, cut the yarn.

With the string of yarn that is folded in half, tie a knot around the gathered yarn. For example, if you wrapped the yarn around four fingers, like the photo above, you would wrap the tie around the yarn and tie a knot between your pointer finger and your pinky finger. Tie it tight.

It will now look like a hair bun. Cut the small loops in half to make your pom pom.
We hope that everyone has fun making this craft for Christmas. The pom poms will look so cute on the tree. Everyone will be able to make a unique pom pom with different colors of yarn and different trinkets.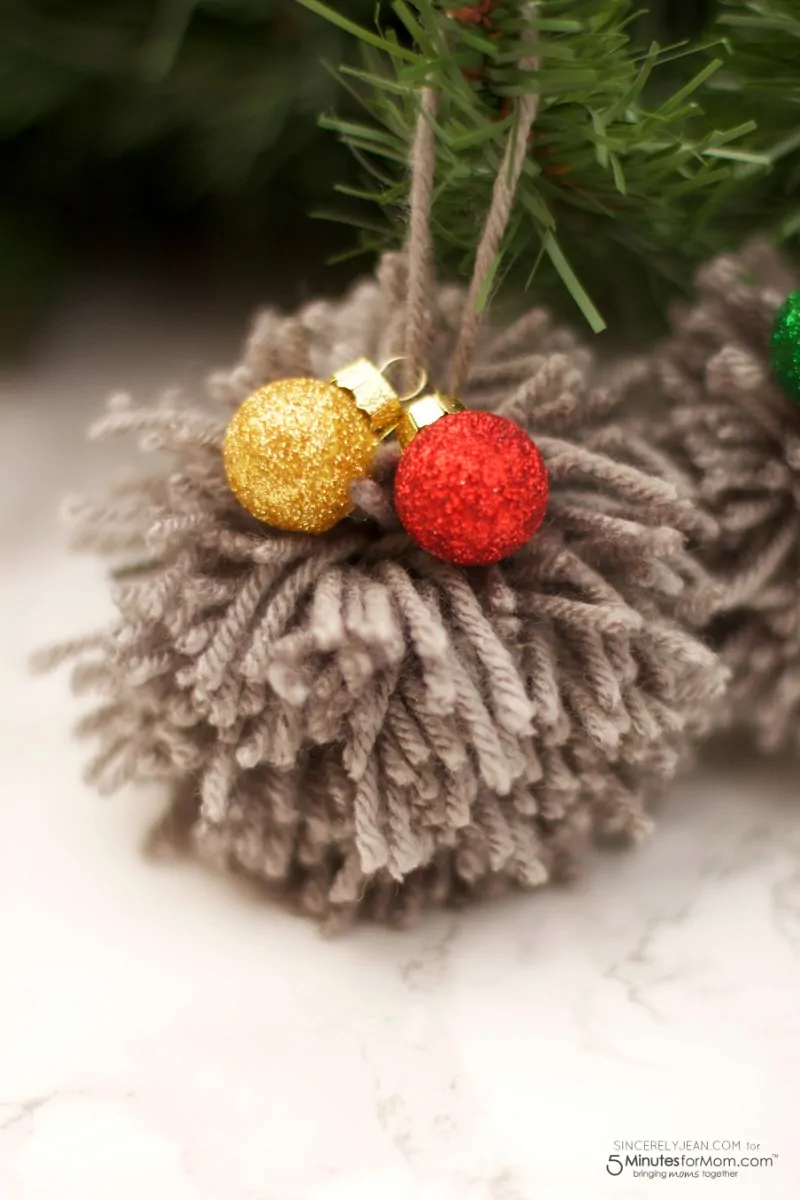 Sincerely Jean is best known for our five ingredient recipes! We think that you will love the Sincerely Jean FREE ecookbook with 30, 5-Ingredient recipes HERE
Also, if you have ever thought about starting a blog, you need to read the Sincerely Jean HOW TO article.
Written by 5 Minutes for Mom contributors, Shari Jean, Tami Jean, & Patti Jean. We are three sisters who share simple recipes and DIY projects on our blog SincerelyJean.com, three sisters keeping it SIMPLE!
Pin it for Later