This post may contain affiliate links. Read my disclosure policy here.

In this Christmas Giveaway, 5 Minutes for Books contributor shares a look into As You Wish, Inconceivable Tales from the Making of The Princess Bride.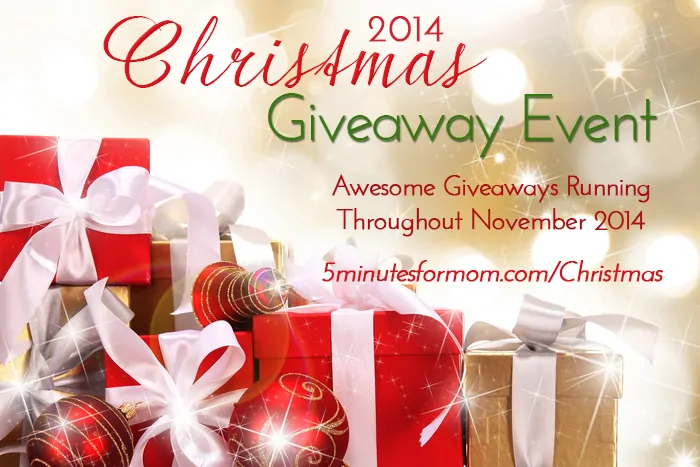 While surrounded by the the cast of "The Princess Bride" at the movie's 25th celebration, Cary Elwes was inspired to write a book about his experience filming one of the most beloved movies of all time. Along with Joe Layden, he wrote As You Wish: Inconceivable Tales from the Making of The Princess Bride. To show just how popular the movie still is, As You Wish beat out Neal Patrick Harris's memoir during both books' first week of sales — an amazing feat consider NPH's much more current popularity.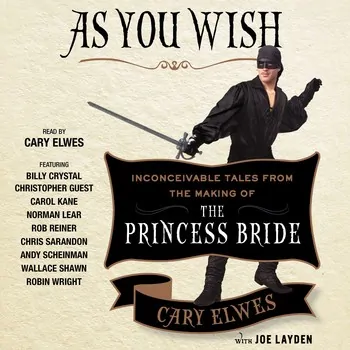 Book-ended by a foreword by Rob Reiner and epilogue by Norman Lear, As You Wish is a tell-all that will please any fan. Elwes describes meeting Rob Reiner and auditioning for the part of Westley, his first day of fencing training where it's clear Mandy Patinkin (Inigo) has already been training, being smitten with Robin Wright (Buttercup), along with the rest of the cast, and much more. He goes into detail about filming the scenes in the fire swamp, eating and drinking with the legendary Andre the Giant (Fezzik), and breaking his big toe thanks to a peer pressure-driven ride on an ATV.
Interspersed throughout the book are blurbs from the actors, director, and even the book's author and movie's screenwriter, William Goldman, adding their impressions of the cast and crew and their own stories, such as Wallace Shawn's (Vizzini) feelings of inferiority and immense fear of haeights, and Billy Crystal's request that his character, Miracle Max, look like a cross between Casey Stengel and his grandmother.
Simon & Schuster provided me with an audio copy of the book, where all but a few parts are read by the actors and crew involved in the film's production. It's always a treat hearing a celebrity read their own memoir, but when you throw in Billy Crystal, Robin Wright, Carol Kane (Val), and Wallace Shawn, to name a few, it really increases the enjoyment.
I have only one caveat for this book — if you've never seen The Princess Bride movie, then this memoir is probably not for you. To that I would say go watch the movie, then come back and read it. You won't be disappointed. If your tweens or teens have enjoyed the movie with you, it's probably safe for family listening as well.
To read an excerpt from the book, hear Rob Reiner read from his foreword, and watch a video of Cary Elwes talking about the inspiration for the book, visit the Simon & Schuster Audio website.
Win a family pack of FIVE audiobooks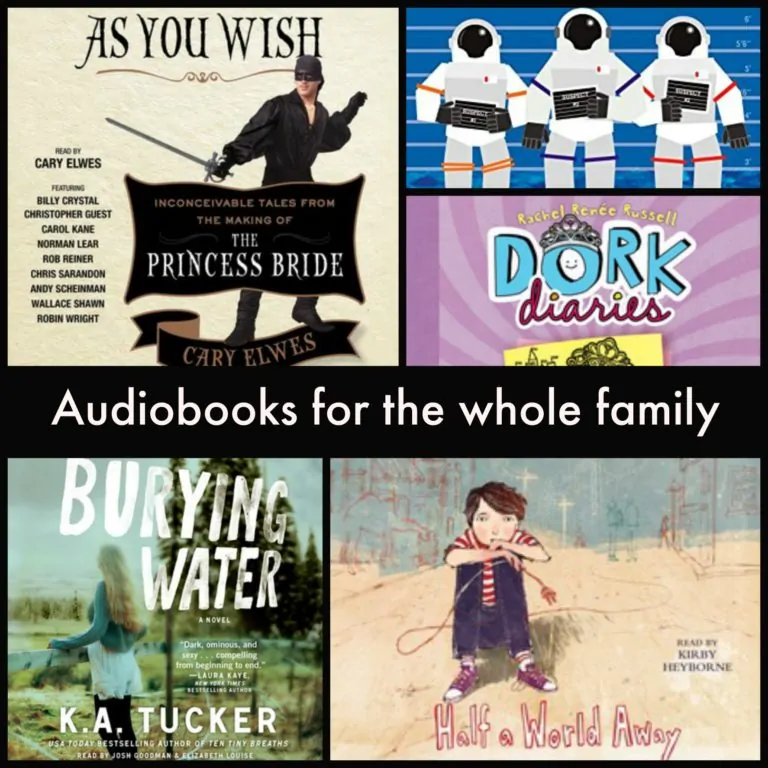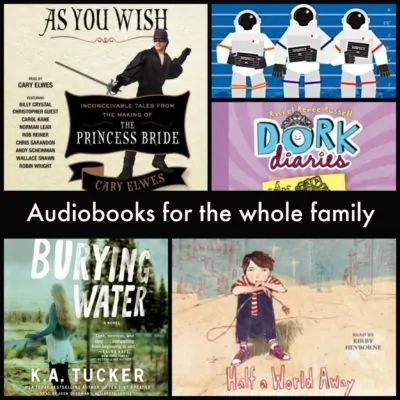 We have a family pack of audiobooks to give away to one of you (U.S. only), including several middle grade titles (elementary and middle school age), and a new adult, in addition to As You Wish. These will make perfect gifts for family members or a gift to yourself. Click through to find out more about each title and hear an excerpt:
Follow the instructions in the widget below to earn one or more entries.
Merry Christmas!!!
Holiday Gift Guides
Find more fabulous gift ideas in our Holiday Gift Guides and Link Up Your Own Gift Guide Here…