This post may contain affiliate links. Read my disclosure policy here.
Anna here again with some great gift ideas that our team here at 5 Minutes for Mom has put together to help you with your holiday shopping. Some of the suggestions are from our sponsors, some use affiliate links and all are perfect for under your tree.
Last week I shared Holiday Gift Ideas for Women & Holiday Gift Ideas for Men. Tonight I am going to share with you nearly 30 ideas for kids. Kids have to be the easiest for me to buy for. And my kids are a bit particular, they aren't ungrateful, they just know what they like and what they don't like.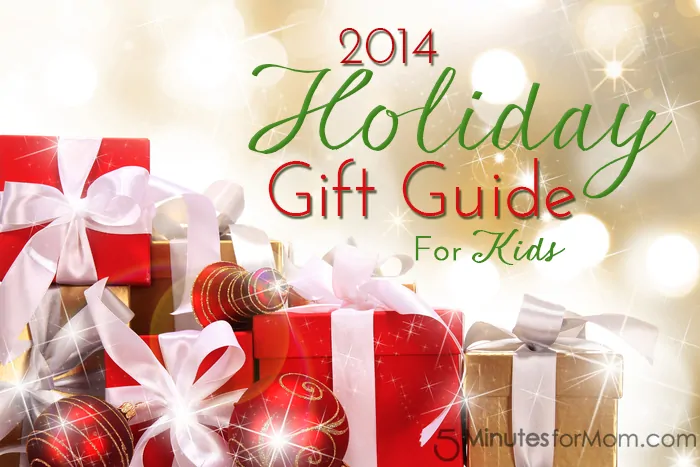 For Boys or Girls
We absolutely love everything from Melissa & Doug!
I can't even count how many Melissa & Doug crafts and toys I've bought over the years – both for my girls and gifts for other children's birthday parties.
Free Shipping – No Minimum – Use code FREESHIPZERO At MelissaAndDoug.com! Click Here!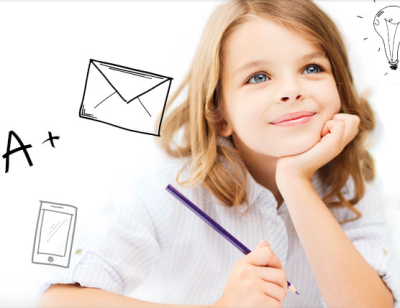 In the technological age that we live in our kids are getting online earlier and earlier. I have tried to keep my kids from getting online too early, but they do like to be able to do somethings. That's why I think this safe, kid-friendly Kids Email is such a great idea!  Be sure to read our review and enter to win a one-year subscription to put in your kids stockings! Kids Email Giveaway.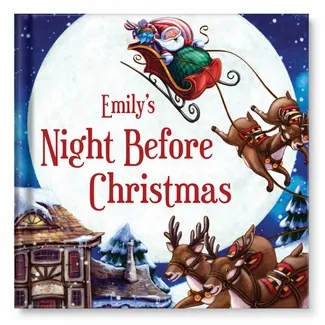 If you children love books an I See Me! Personalized Children's Book is a great choice. Kids LOVE to see their names in the books. I have a story from my childhood that has both my parents names in it and my kids think that is so neat. I know my son would freak OUT if he had a book that had his name in it!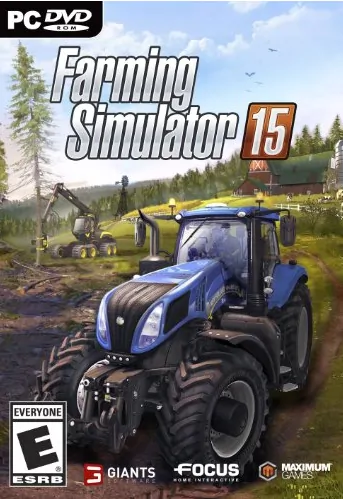 Farming Simulator 15 from Maximum Games would be a fun gift for kids as well. The game challenges player to create the biggest, best farm possible in two environments. My kids are currently obsessed with a similar style game so I KNOW they would love this one!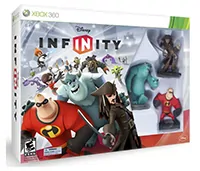 Disney Infinity Starter Pack. These looks like so much fun that I think I'd like my kids to get these so I could play! In Disney Infinity you have the freedom and endless opportunity to create your own stories and experiences with your favorite Disney & Disney/Pixar characters. Available for Xbox 360, Playstation 3, Wii, & Wii U.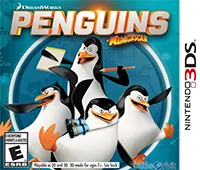 The Penguins of Madagascar have returned to be the stars of they're very own game! Based on the upcoming film The Penguins of Madagascar, which opens in theaters November 26th, 2014. The Game follow the adventures of Skipper, Kowalski, Rico and Private in the pursuit of their beloved Cheezy Dibbles. Enter our giveaway for the Penguins of Madagascar Nintendo DS Game here.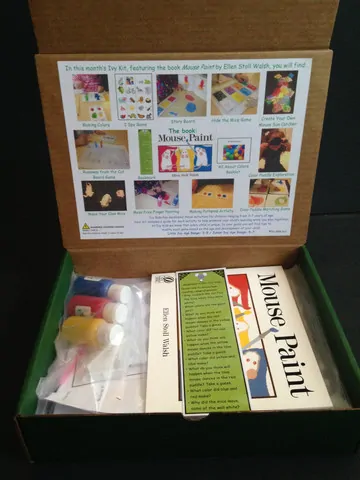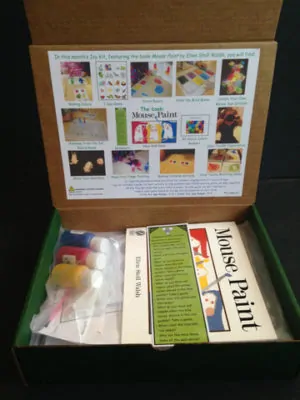 We've written here before about subscription boxes, and they are certainly a popular service. Ivy Kids is a literacy based subscription box service for kids aged 3-8 years. Each month you get more than 10 activities based on a classic children's book. Such a good idea for kids who love to create.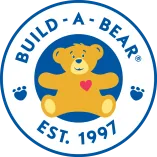 Build-A-Bear is a huge hit for kiddos. My two kids got their first Build-A-Bears for Valentines day and they are the only stuffed toys that my kids even play with. My daughter will be getting several Build-A-Bear items under the tree this year. They has SO MANY things to choose from and no matter what your child is into they are sure to have accessories & clothing that will match!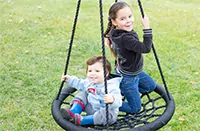 Both my kids LOVE to play outside, even during the cold months. They also both love to swing and our swing set is one we've had since my daughter was 2 so it's been through several years of them playing on it. The Swing & Spin from Swings & Things looks like something any kid who loves to swing would have a lot of fun with. The Swing and Spin is a tire swing that brings back the fun of the tire swing. I love that there is plenty of room for more than one child.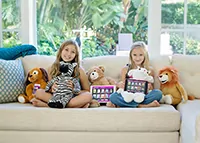 Bluebee Pals is a new interactive bluetooth enabled plush companion. A huggable plush toy that sings, reads, and answers phone calls. The advanced technology includes lip synchronization allowing the animals mouth to move! How fun and neat! I know several kids who would think this was awesome.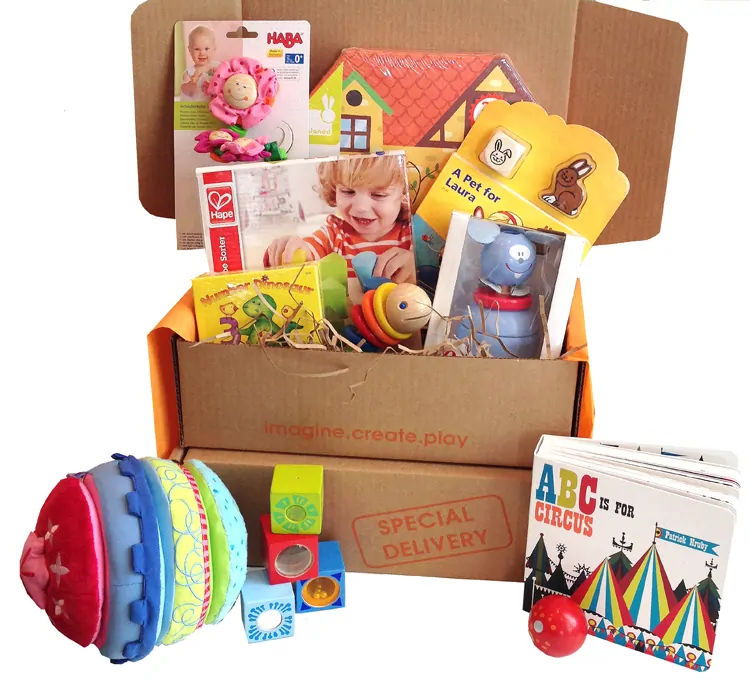 Little Pnuts is a quarterly home delivery service featuring eco-friendly toys for infants, toddlers and preschoolers (ages 0-6) that are geared toward reaching developmental milestones.
Little Pnuts makes for a great holiday gift — with no trips to the mall or toy stores, parents, grandparents and additional family members can select their "Special Delivery" suited for their "Little Pnut" and have it delivered straight to their door! Best part? While playing, children are growing and learning through play, developing gross and fine motor skills and reaching new developmental milestones.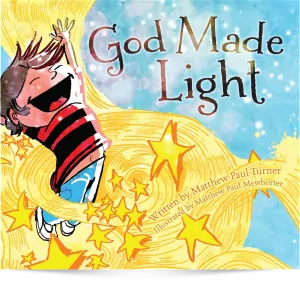 God Made Light is a beautifully illustrated, cleverly written children's book with a meaningful message. It is true a work of art and clearly of love as well.
This book is a perfect gift for all the young children on your Christmas shopping list. Stock up and wrap up some "light" for Christmas this year.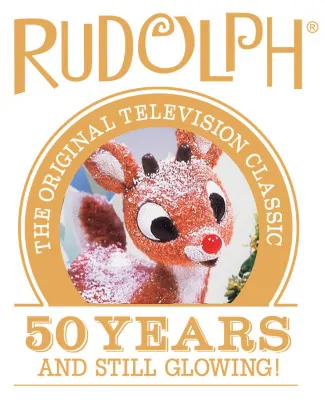 Rudolph the Red Nosed Reindeer is 50! Can you believe that? Rudolph is the longest running and highest rated holiday special of all time! Kids simply love this holiday classic, don't wait for it to air on television, buy it on DVD for your family to watch anytime they want. We are giving away a Rudolph Turns 50 Prize Pack be sure to enter to win.
For Girls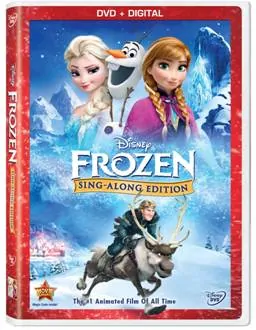 Experience Frozen, the hit musical comedy from Disney in this full-length Sing-Along Edition! And my daughter LOVES Frozen (as lots of girls) and she would love to put this Frozen Sing-A-Long DVD on if only to annoy her brother all day long! Follow the lyrics with a bouncing snowflake….fun for the whole family! Available November 18th.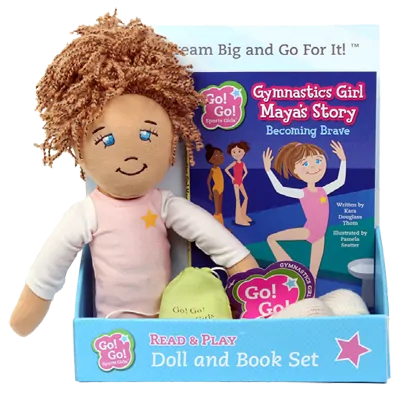 My daughter loves anything to do with gymnastics, if it's a book or toy and there is a gymnastics version, she wants it. And since she's actually not a huge fan of reading, giving her books about gymnastics helps to ensure some reading time that doesn't include me pulling my hair out. Go Go Sports Girls Read & Plays are just the thing! These books & dolls promote self-appreciation, healthy eating and sleeping habits, self-esteem and more. Designed for girls age 3-12. Available in six different sports.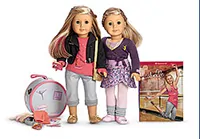 Do you have an American Girl Doll lover on your list? My daughter doesn't have one yet, but she's been asking and I have my eye on one for her….we'll see if it ends up under our tree. I know someone who is getting an Isabelle, girl of the year. Isabelle is only available through 12/31 or while supplies last!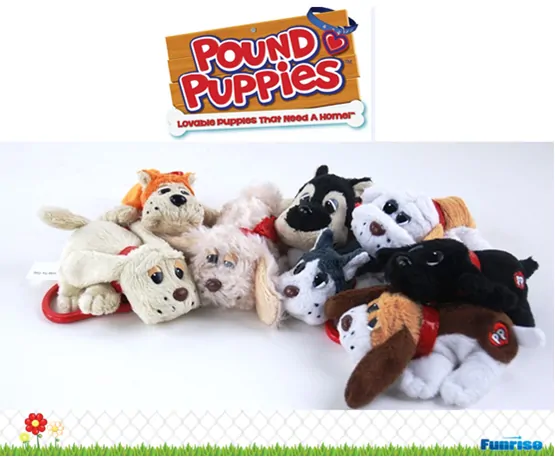 Do you remember Pound Puppies? I had one of these when I was a kid and it was one of my favorites!! Pound Puppies are back and cuter than ever! The all-new Pound Puppy plush dogs are available in 6″ & 12″ sizes. Both include a breed specific fun fact card and a heart shaped dog tag which the child can write the name of their choice on. They can even register the puppy online and print an adoption certificate! We are giving away a set of FOUR Pound Puppies, be sure to enter to win!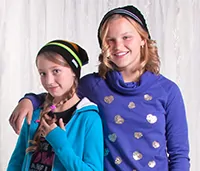 Triple Flip, Flipwear for the Modern Girl, in Canada is the perfect mix of activewear and streetwear. Lots of great colors & patterns all made from the softest, comfiest-looking fabrics. They've also got cool bags. scarves and accessories, fun shoes, and unique jewelry. My daughter as I said love gymnastics so she's always in activewear and Triple Flip has some really cute items I know she'd love!
For Boys

Action Figures. I though these where supposed to be kept in the box and looked at or collected. Well my son and husband buy them all the time, rip the packages off and start playing away. My son can come up with some pretty hilarious scenarios to "act out". This Marvel Universe Titan Hero Series includes Wolverine, 2 different Ironmans, Hulk, Spiderman, & Captain America.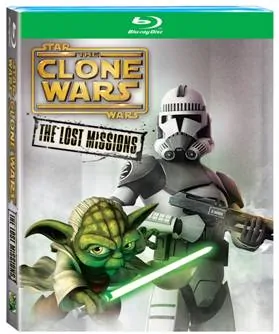 My son is a HUGE Star Wars fan and he loves all the movies, "real-life" and animated. He would be so happy and want to "watch it right now" if he opened this new Star Wars The Clone Wars: The Lost Missions Blu-ray. Available now!
Razor A3 Kick Scooter Classic kick scooter updated with larger urethane wheels and high speed bearings. Features folding handlebars, rear fender brake, and a wheelie bar for tricks.
If you have a young dude that loves hot wheels and racing this Hot Wheels Super Loop Chase Race Track Set looks super cool. This set launches your cars at top speed for gravity defying action and you can send multiple cars at once!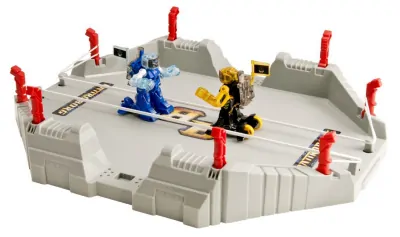 Battroborg 3-in-1 Arena this looks like something my son and husband would like…I'm beginning to see a pattern here…yep, my husband is just a big kid! Anyway, Battroborgs are motion controlled battling robots fueled by your fists. The 3-in-1 arena offers multiple ways to play. Yep, I can definitely see this being on my husbands 3rd child's list!
For babies & toddlers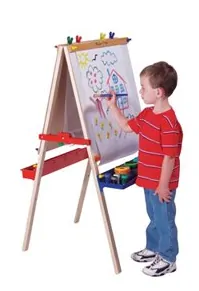 Melissa & Doug Easel. Both of my kids have one of these and they still play with them now! Such a great thing and I link painting and markers are less messy on an easel and on the top of my table. One side is a chalkboard and one side is a dry erase board. Not sure which side my kids use more!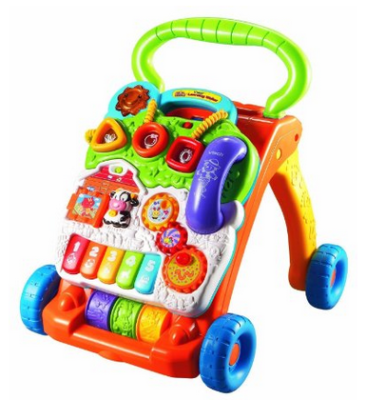 VTech Sit-to-Stand Walker. I remember my kids having these and loving them. They would walk all over the place like they where finally free! My one-year-old niece just got one of these and she's loving it as well! This one comes with 5 piano keys, 3 colorful spinning rollers, 3 shape sorters and light-up shape buttons. Lots of fun!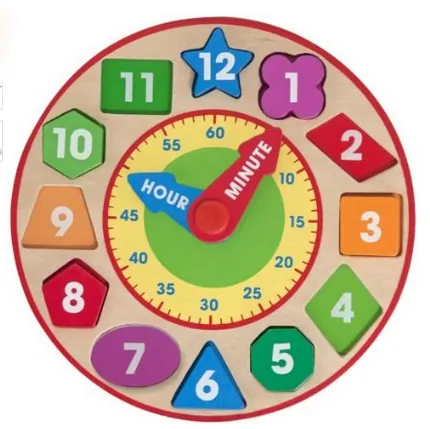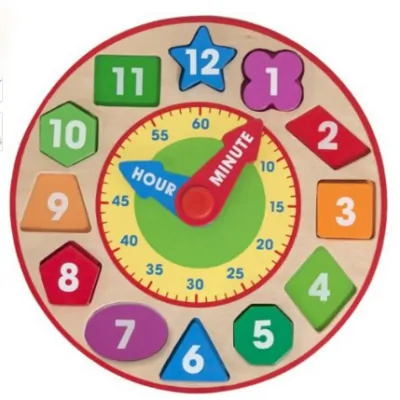 Another Melissa and Doug item. I love Melissa and Doug toys when my kids were babies and toddlers because things always ended up in their mouths of course! I think the wooden Melissa and Doug Shape Sorting Clock is so cute! Hours of fun…pun intended!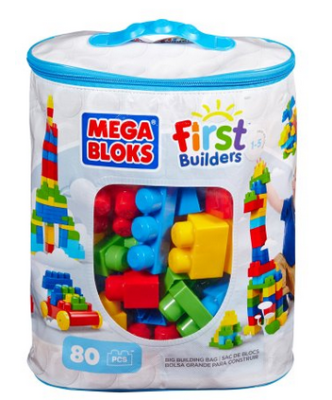 Mega Bloks! Wow these baby and toddler toys are taking me back!! Both my kids had these as well…both loved them! This is an award winning toy. This set comes with 80 big Mega Bloks in classic primary colors.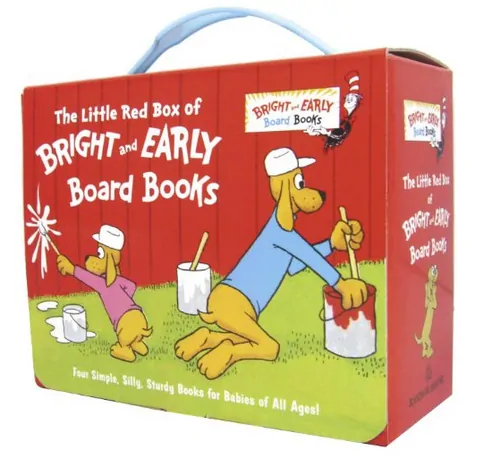 One of the first things I started doing when my kids were babies was reading to them. One of my kids loves reading, one doesn't but they both still ask my to read to them each night. I love it. Now it's a family tradition to read before bed with the whole family. I love these Little Red Box of Bright and Early Board Books. Because again, babies and mouths.


Of course, you'll find tons of adorable gifts for your children at Zulily…

And that's a wrap! Be sure to check back often. There will be more gift guides and giveaways all through out this month!
Pin this Holiday Gift Guide 2014 for Kids for later!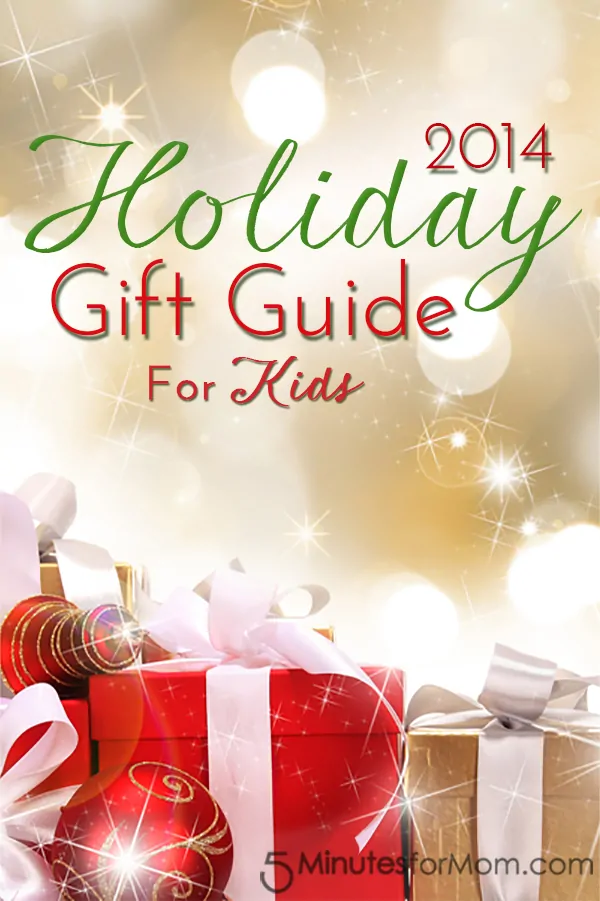 Enter To Win
Enter to win some of these gift ideas and more in our Christmas Giveaway Event running throughout November.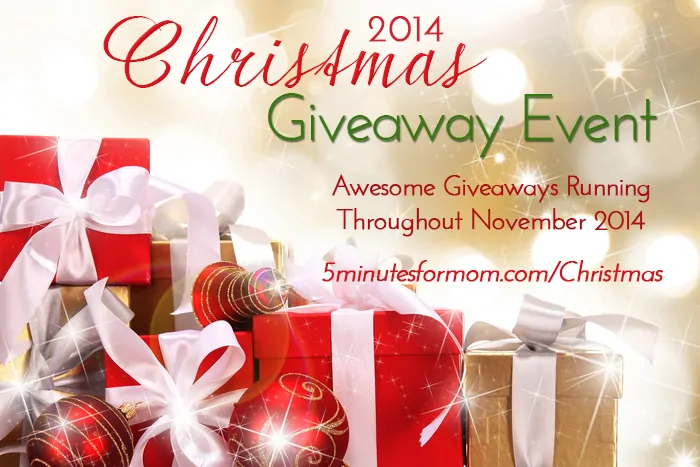 Holiday Gift Guides
Find more fabulous gift ideas in our Holiday Gift Guides and Link Up Your Own Gift Guide Here…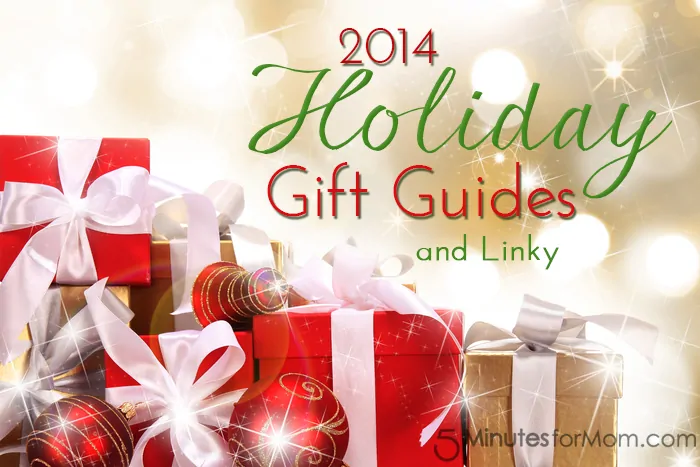 Disclosure: This gift guide contains some suggestions from sponsors and some affiliate links.
Written by the team at 5 Minutes for Mom
Talk with us: @5minutesformom and Facebook.com/5minutesformom
Pin with us at pinterest.com/5minutesformom