This post may contain affiliate links. Read my disclosure policy here.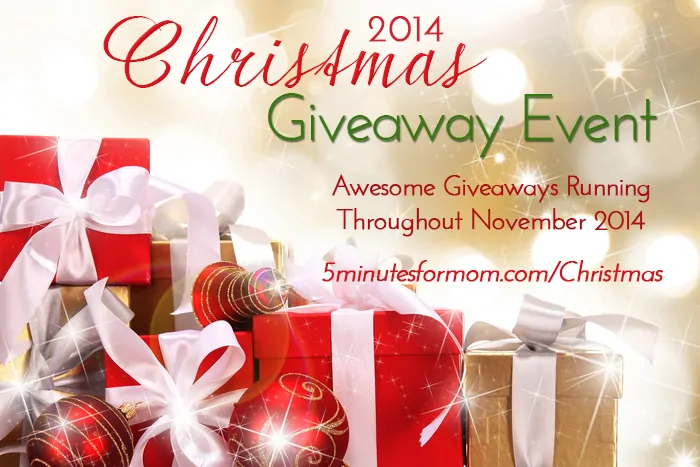 Disclosure: Our writer, Jennifer D, received copies of these books for review purposes, but her opinions are her own.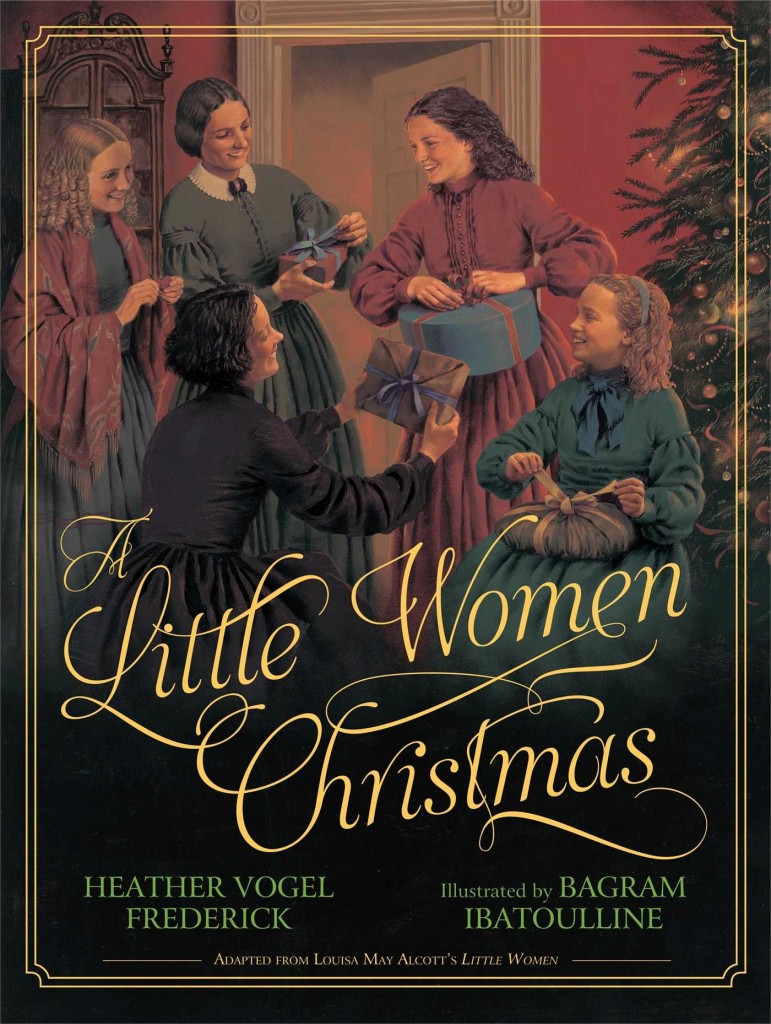 A Little Women Christmas is a beautiful picture book based on Louisa May Alcott's scene in her classic novel. It's written by Heather Vogel Frederick and illustrated by Bagram Ibatoulline. It's a perfect way to perhaps introduce your children to this novel of the ages. However, the story stands alone and will convey one of the loveliest Christmas traditions — selfless giving — to the youngest of children.
I have been a fan of Heather Vogel Frederick's novels for tweens and young teens since I started reading them with my daughter when she was 10. I love that there is humor and plot points that are right on point with the target age group, but also things that I can appreciate as an adult reader. The novels feature the mothers in such an accessible real way while dealing with real teen and tween issues in a relevant way. They really open the door to understanding. The first novel has the mothers and daughters reading Little Women together, so you can make the leap easily.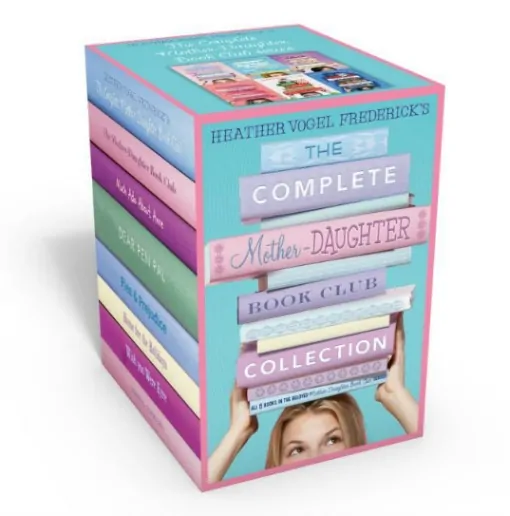 Just over a year ago, we read what was supposed to be the last book, Wish You Were Eyre, but I have found out from Heather Vogel Frederick's Facebook that she is actually writing a seventh book in the series due to popular demand. In the last one, the girls are 16, and I think she's going to get them through high school, which is only fitting. I can't stop recommending these books, especially to mothers and daughters who like to read together, or who might be fans of the classic novels the club reads in each installment: Little Women, Anne of Green Gables, Daddy Long Legs, Betsy Tacy, Pride and Prejudice, and Jane Eyre, so I'm thrilled that we are able to give away the whole set.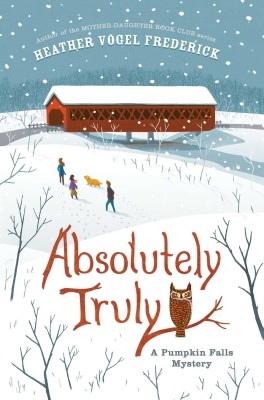 Heather Vogel Frederick has a brand new novel out, Absolutely Truly: A Pumpkin Falls Mystery. I'm assuming because of the subtitle that there will be more to come. The publisher's description sounds just like some of the adult novels that I enjoy so much:
Now that Truly Lovejoy's father has been injured by an IED in Afghanistan and is having trouble finding work back home, the family moves from Texas to tiny Pumpkin Falls, New Hampshire, to take over Lovejoy's Books, a struggling bookstore that's been in the family for one hundred years.
With two older brothers and two younger sisters clamoring for attention, her mother back in school, and everyone up to their eyebrows trying to keep Lovejoy's Books afloat, Truly feels more overlooked than usual. So she pours herself into uncovering the mystery of an undelivered letter she finds stuck in a valuable autographed first edition of Charlotte's Web, which subsequently goes missing from the bookshop. What's inside the envelope leads Truly and her new Pumpkin Falls friends on a madcap treasure hunt around town, chasing clues that could spell danger.
Enter to win this set of 7 novels and 1 beautiful picture book
One of you will win a complete set of the Mother Daughter Bookclub books, A Little Women Christmas picture book, and the first book in her new series, Absolutely Truly: A Pumpkin Falls Mystery. Follow the instructions below to earn one or more entries.
Open to both US and Canadian residents.
Merry Christmas!!!
Holiday Gift Guides
Find more fabulous gift ideas in our Holiday Gift Guides and Link Up Your Own Gift Guide Here…