This post may contain affiliate links. Read my disclosure policy here.
This Back to School Giveaway post is written by Janice Croze, co-founder of 5 Minutes for Mom. Razor provided a review sample and a giveaway item for this post. Our opinions and our words are always our own.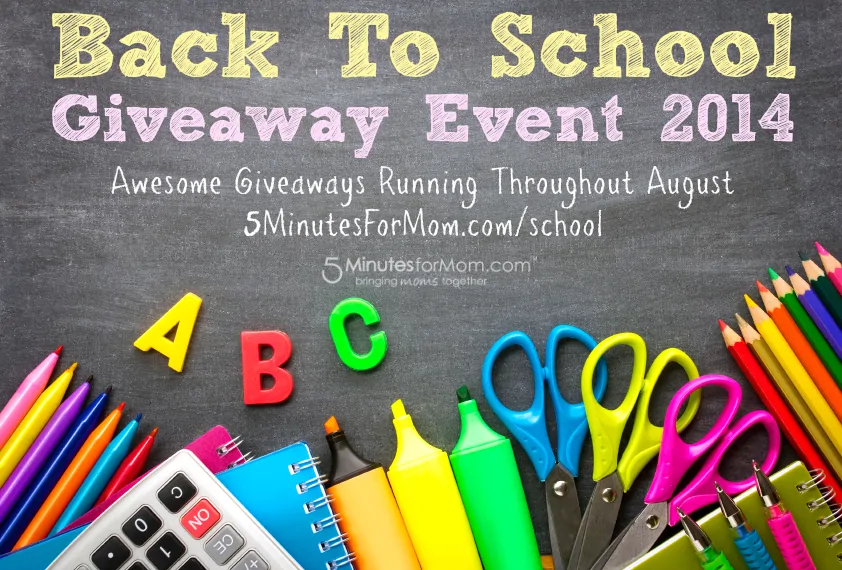 You have got the backpack, the school supplies, the new lunch kit and BPA-free water bottle… but wait… you are forgetting something…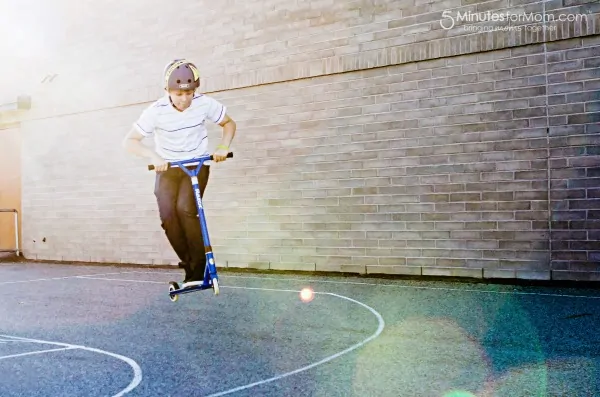 THE SCOOTER!!!
Yes, if your child happened to walk past the computer screen right now, I am sure they will agree that a Razor Kick Scooter is a very important back to school item.
Kids love scooters. I think my kids had scooters before they even had bikes. And why wouldn't they love them — the scooter is a brilliant creation. Super fun, a cool mode of transportation, and great exercise. I wish I had one when I was a kid. (Yes, I do steal my kids' scooters for a ride now and then.)
If you are looking to buy a scooter for your child, I highly recommend sticking with the company that started it all — Razor.
Since they first launched the original Razor scooter in 2000, they have continued to be the leader in scooter innovation — constantly creating new rides and supporting the pro scooter movement.
Personally, when I chose scooters for my kids, I go with kick scooters. I want them to be getting exercise while having fun — and I appreciate the affordable price of Razor kick scooters.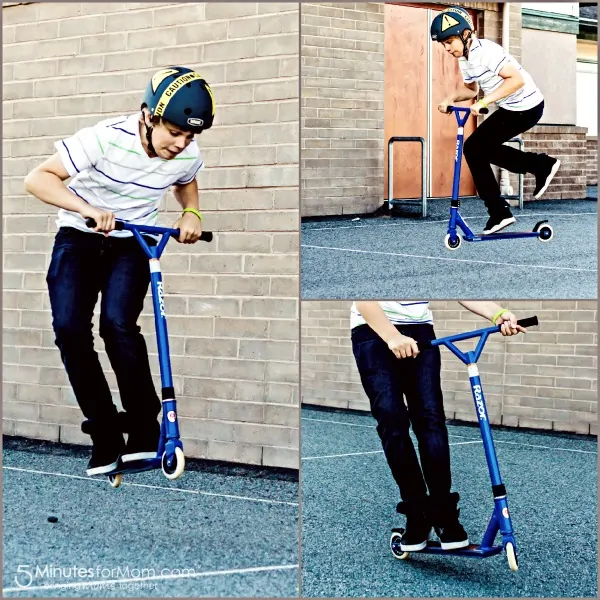 For the purpose of this review, I chose the El Dorado Kick Scooter for my son to test out.
The Razor El Dorado is a pro ride, inspired by the SoCal El Dorado skatepark. It features an HIC fork, fast 110 mm solid core wheels and a 83 degree headtube angle. It is for ages 8+ and can hold a maximum of 220lbs. It comes in four vibrant color options: blue, gray, orange and white.
My twelve year old son loves it.
WIN a Kick Scooter of YOUR Choice
Razor is giving one of you a Razor Kick Scooter of your choice! Yes, your child can pick the ride of their dreams for the new school year. (Based on availability, of course.)
This giveaway is open to the US and Canada.
Enter More Back to School 2014 Giveaways
Here's the list of Back to School 2014 Giveaways we've published so far…
Check here daily for updates.
Don't miss any of these giveaways. We'll be updating our Back to School Giveaway Event 2014 post daily with new giveaways.
>>> Don't Miss Any… Click Here to Get A Reminder
Back to School Shopping Guide
We've pulled together an awesome collection of shopping suggestions to get your kids ready to head back to school… check out our Shopping Guide now!