This post may contain affiliate links. Read my disclosure policy here.
We've got you covered for Back to School in this Shopping Guide. We've picked a wide range of our favorite products to get your kids off to a winning start this year. Please note that some of the selections are from our sponsors and some contain affiliate links.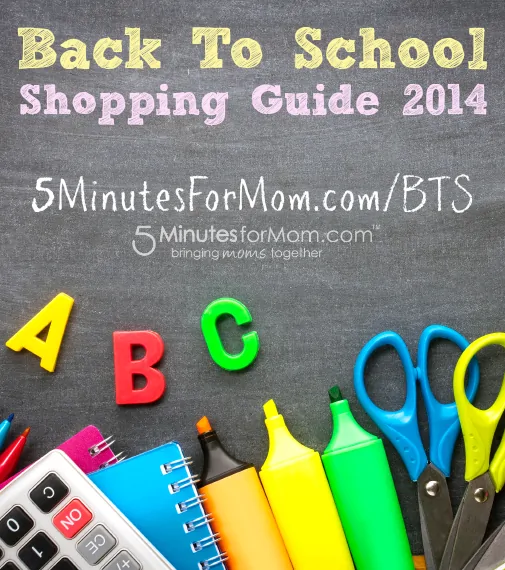 Click Here to Download the Shopping Guide as a PDF
School and Homework Supplies

Back to School Shopping usually starts with getting kids stocked up on essentials they need at school and for homework. Here are our top picks to get your children organized and ready for an A+ school year…
Here's where to find it all…
Books and Activities

There's more to learning than textbooks. Here are some of our favorite book and activity selections for preschool and primary grades…
Here's where to find it all…
Don't Forget These Important Extras…

Once you've got pens, pencils, notebooks and the other basic school supplies, you might think you're done. But here are some other essentials you might want to consider…
Here's where to find it all…
Laptop or tablet
Laptops and tablets have really come down in price. If your child is constantly asking to borrow your computer, perhaps it's time she has her own. This ASUS Transformer Book Detachable 2-in-1 Touchscreen Laptop is a great choice.

Skin care products
The start of a new school year is a great time to talk to your preteen or teenager about properly caring for their skin and wearing deodorant. The conversation is important for both boys and girls. For girls, we recommend the natural products at Good For You Girls.

Sunscreen
Summer may be over, but the sun still shines and damages skin. Make sure your kids apply sunscreen in the morning and take it to school to reapply at recess and lunch. Girls will love Sparkle Screen by GlitterTots.

Parenting books
Understanding our kids is always tough. But as they grow older and hit new milestones – like entering middle school – you need to pay extra attention. If your child is nearing or currently in middle school, you'll want to read Middle School: The Inside Story. It offers practical, hands-on advice for helping your child through this difficult life stage.

Scooter to get to and from school
When we chose scooters for our kids, we went with kick scooters so they had exercise while having fun. We also appreciate the affordable price of Razor kick scooters.

A small toy for recess that fits easily in a backpack
Consider getting a new toy that's not electronic and can provide an alternative to "screen time" and can easily fit in your child's backpack for recess or an after-school care program. We think these Star Wars Yomega Yo-Men Yo-Yos and Kendama Pro will be huge hits for kids.

If you've stocked up with all these Back to School essentials, your kids will be all set for the new school year.
Click Here to Download the Shopping Guide as a PDF
Enter To Win
Remember to check out our Back to School Giveaway Event 2014 where you can have a chance to win some of these items and more…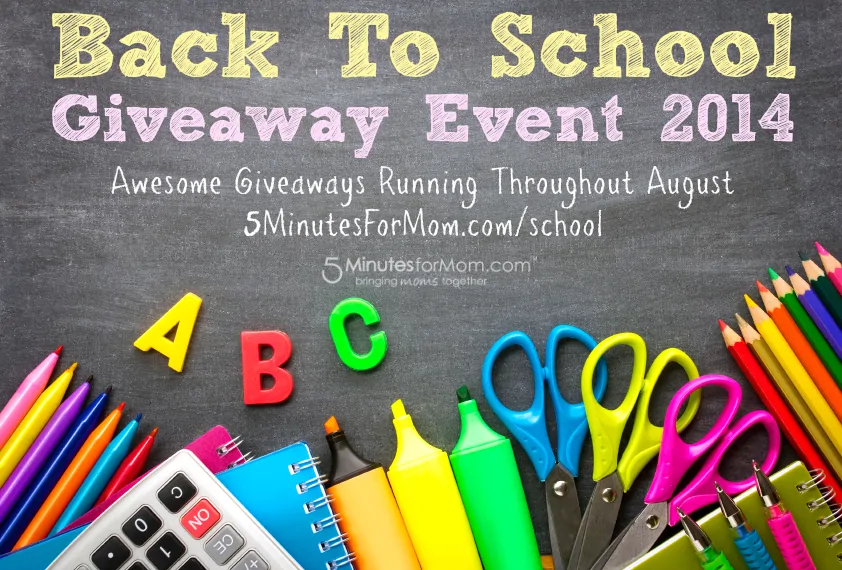 Don't miss any of these giveaways. We'll be updating our Back to School Giveaway Event 2014 post every day with new giveaways.
>>> Don't Miss Any… Click Here to Get A Reminder
Click Here to Download the Shopping Guide as a PDF

Disclosure: This post contains some affiliate links and items from our sponsors.
Written by Susan Carraretto, co-founder of 5 Minutes for Mom
Talk with me: @5minutesformom and Facebook.com/5minutesformom
Pin with me at http://pinterest.com/5minutesformom/