This post may contain affiliate links. Read my disclosure policy here.
In this Back to School Giveaway, 5 Minutes for Mom contributor, Jenny Nanninga, shares a look into a series of stories to spark your children's imagination. This post is sponsored, but as always the opinions expressed are those of the writer.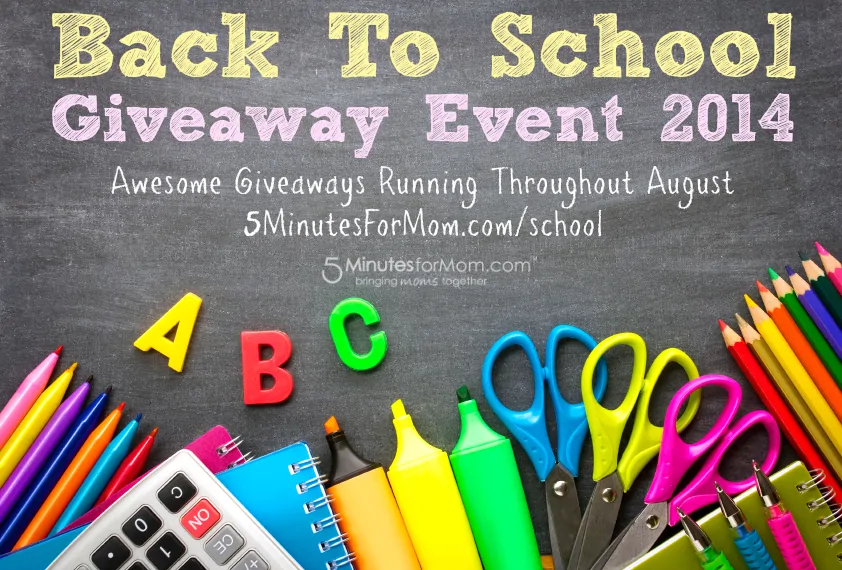 Books.  I love them.  I have been a reader since an early age and ended up becoming an English major and teacher.  My daughter is following in my footsteps and has more books than I do.  I am always looking for new books to inspire and engage her.
We have recently begun reading chapter books together and I am on the lookout for educational, fun, and meaningful stories for her eager mind to soak up.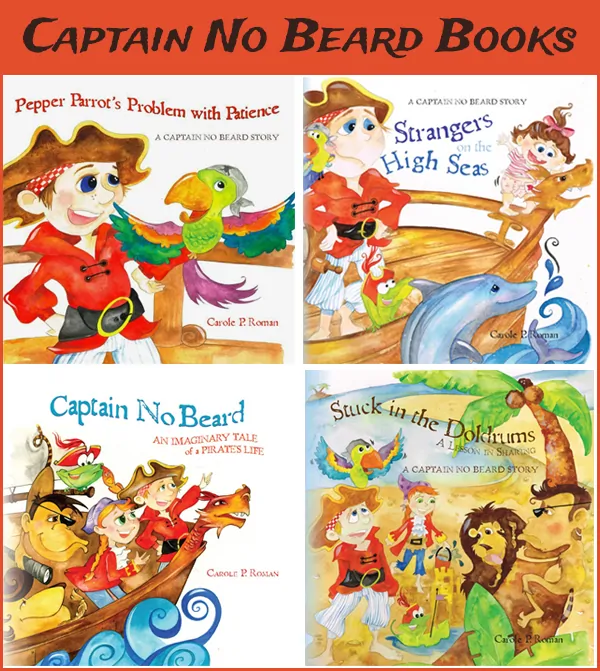 The
Captain No Beard
books by
Carole P. Roman
are the perfect segue between toddler books and chapter books. At approximately 40 pages, these books are still short, yet introduce children to the concept of plot while sticking to subjects and characters that appeal to young children.
The stories of Captain No Beard, inspired by a game the author played with her grandson, include action, humor, and valuable lessons of character and information.
The illustrations are beautiful and bright and will help keep your reader interested in the story.  One of the most difficult jumps from toddler books to chapter books can be the absence of pictures and color.  The Captain No Beard books have imaginative illustrations to help young readers visualize a more complicated plot than most toddler books use.
Some of the Captain No Beard series books are:
These books would be a perfect set to acquire as you prep your children for the upcoming school year.  They can go back to school excited to learn after reading through this fun series!  These stories will spark their imagination and have lessons and plots that can easily be turned into additional learning activities for young ones.
Find the series on Amazon today!
Here's the list of all 15 Back to School 2014 Giveaways…
Don't miss any of these giveaways. We'll be updating our Back to School Giveaway Event 2014 post daily with new giveaways. >>> Don't Miss Any… Click Here to Get A Reminder    
Back to School Shopping Guide
We've pulled together an awesome collection of shopping suggestions to get your kids ready to head back to school… check out our Shopping Guide now!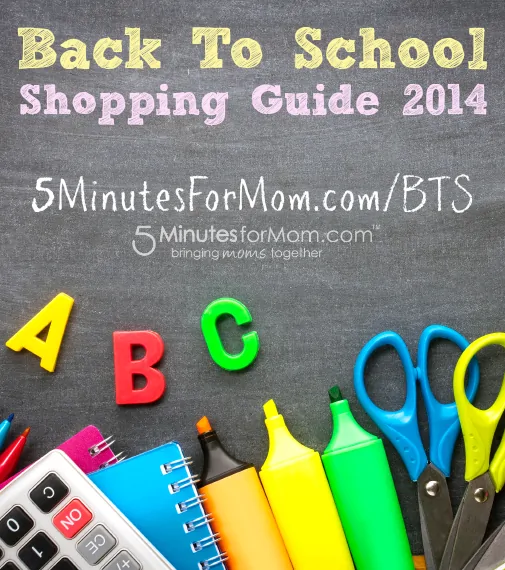 Disclosure: This is a sponsored post.
Written by 5 Minutes for Mom contributor, Jenny Nanninga. Jenny blogs at livingthesweetstuff.wordpress.com about her home, family (husband and sweet baby girls), being a mom, crafting, cooking, her faith in God, and more.