This post may contain affiliate links. Read my disclosure policy here.
Teresa from Tiaras & Tantrums, a 5 Minutes for Mom contributor, shares her excitement about the relaunch of a beloved 80's product in this sponsored post.  Our writers are compensated, but all opinions remain their own.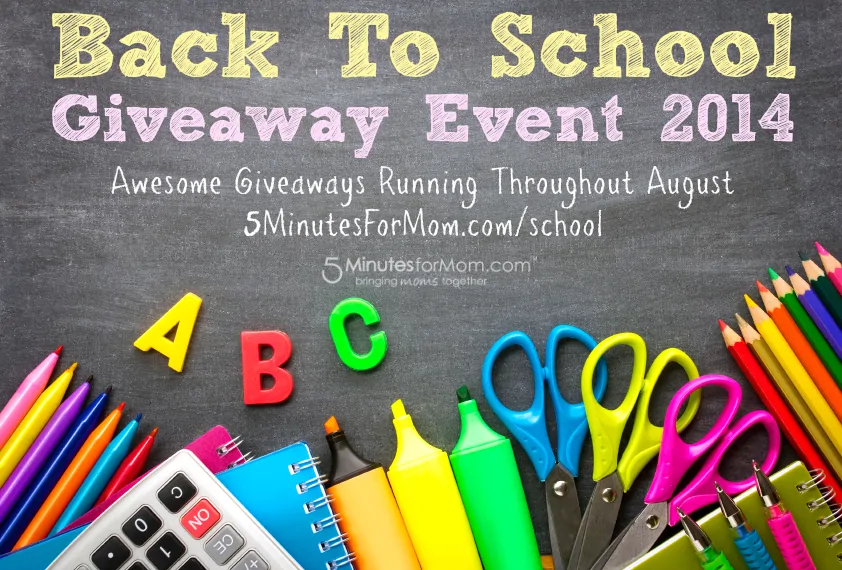 I could not be more excited about a product making a return to the main stream of school supplies. #TrapperKeeperIsBack!
The Trapper Keeper was introduced in 1978 and was a mainstay in the 80's, all through my years of schooling. I'm so happy to introduce the Mead's Trapper Keeper to my kids now.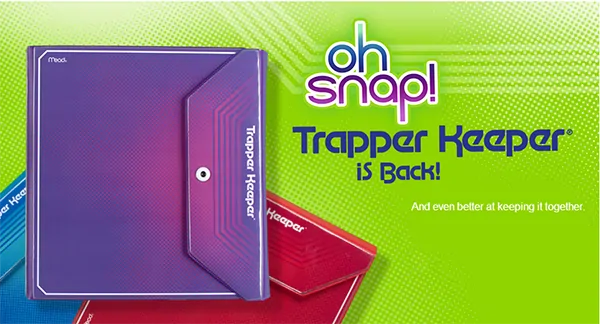 Mead is bringing the Trapper Keep back and reintroducing it to our children. This time around the brand new, full line of products have updated features and new design elements. Two elements I am super happy about are the snap closure and the Snapper Trapper.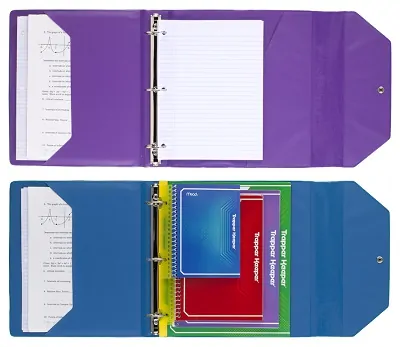 My children are home educated but attend a private academy one day a week. We compile all our school books, school work, supplies and binders in a rolling cart and off to academy they go. My children have 3-ring binders for each class they attend, because 3-ring binders are necessary tools to teach our children good organizational skills that they will take with them through their formal education and beyond.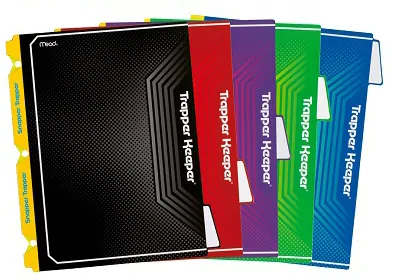 The only issue with a 3-ring binder is sometimes they are hard for little hands to manage. My daughter has dropped a couple of the binders when passing from one class to the next. You can imagine all the papers that go flying out of her binders. It does cause some distress to her. Thus my joy at the new design element of the snap closure.
Mead has updated the closure to a super sturdy snap, making it easier and more durable for my girls to keep their things stowed away safely and securely. Also, standard on all new 2014 Trapper Keeper products, the new Snapper Trapper feature makes it easier than ever to snap supplies in and out of their binder without the hassle of opening the rings. This will save my daughters valuable time whilst transferring in between classes.
There are many new product options that include binders, folders, notebooks, dividers and student planners. Additionally, all these amazing products are offered in a variety of colors: red, blue, green  and purple. My girls can color code any way they desire to fit their own organizational and personal styles. The cohesive platform will enable my children to use this system of tools quickly and easily and aide them in staying organized.
I loved them and now my kids can too, because the Trapper Keeper is back!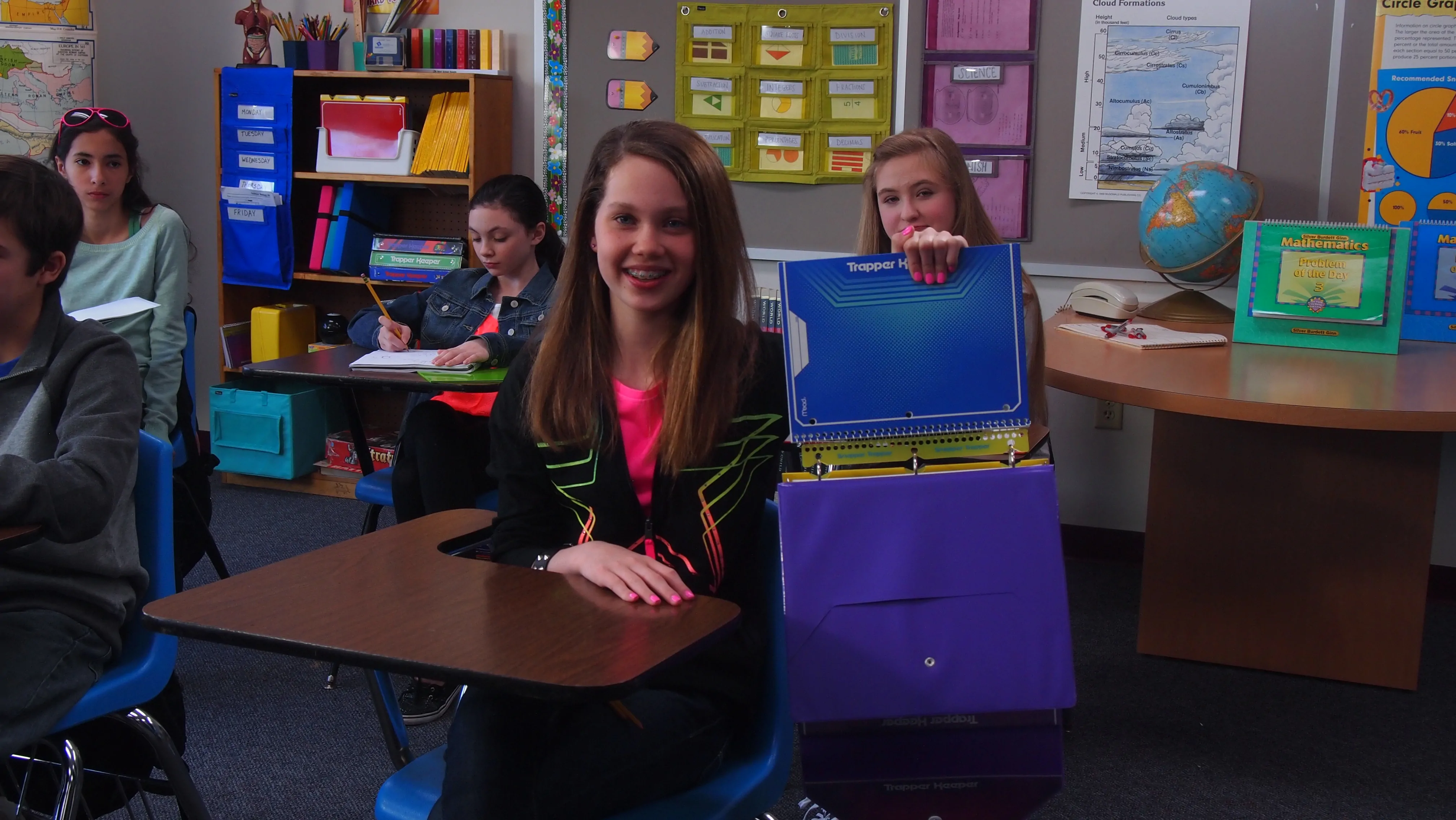 The Trapper Keeper Facebook page will be hosting a promotion for their fans from July 7 – September 12. Prizes will be given away three times a week and will include fully-loaded Trapper Keepers and all of your '80s favorites (movies, music, games, gift cards and more!).
In order to enter, fans will be asked to upload their rad, original '80s photo or a recent shot of themselves reliving the glory days on Facebook or online at http://trapperkeeper.com/promotions.
Over the course of the Back to School season, entrants can share their photo with their friends and encourage them to enter the contest, too. The person whose picture receives the most votes will win the grand prize – a $1,000 Visa Card and a fully loaded Trapper Keeper! The runner-up will take home a $250 Visa Card and a fully loaded Trapper Keeper.
Enter to Win
You can also enter for a chance to win a fully loaded Trapper Keeper System right here at 5 Minutes For Mom!
The Fully Loaded Trapper Keeper System Will Include:
Binder
1-subject notebook
2-pocket folder
Dividers
Student planner
Leave us a comment telling us if you had ever heard of the Trapper Keeper before or have ever used it. We'd also love to hear what grade your kids are in at school and why they'd like to use Trapper Keepers. Then please use the form below to enter:
Enter More Back to School 2014 Giveaways
Here's the list of Back to School 2014 Giveaways we've published so far… Check here daily for updates.
Don't miss any of these giveaways. We'll be updating our Back to School Giveaway Event 2014 post daily with new giveaways.
>>> Don't Miss Any… Click Here to Get A Reminder
Back to School Shopping Guide
We've pulled together an awesome collection of shopping suggestions to get your kids ready to head back to school… check out our Shopping Guide now!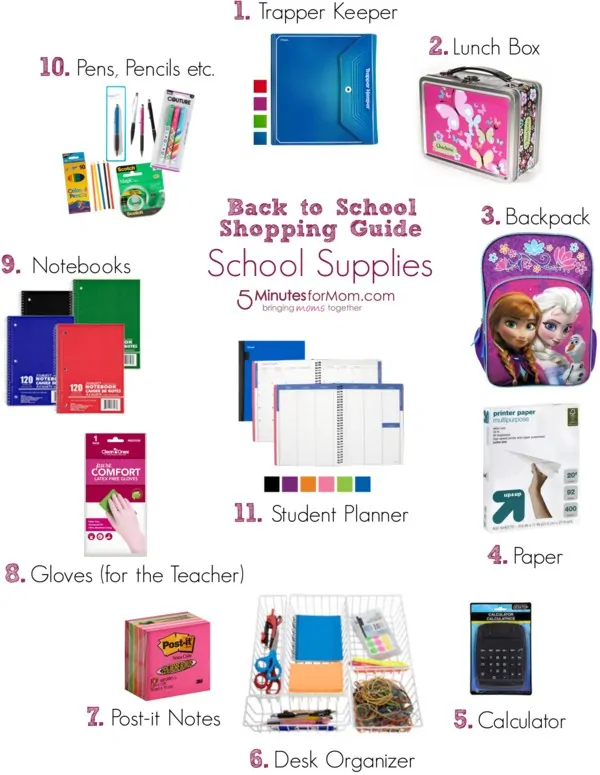 Teresa is a family lifestyle photographer who is happy homeschooling her three children in the Christian classical education theory in the suburbs of Chicago. You can find her on her blog Tiaras & Tantrums or on Twitter as @tiarastantrums.