This post may contain affiliate links. Read my disclosure policy here.
In this Back to School Giveaway, our managing editor, Anna, shares a look into a series of Art & Science kits for kids. This post is sponsored and she was compensated for her time in writing the post but all opinions are her own.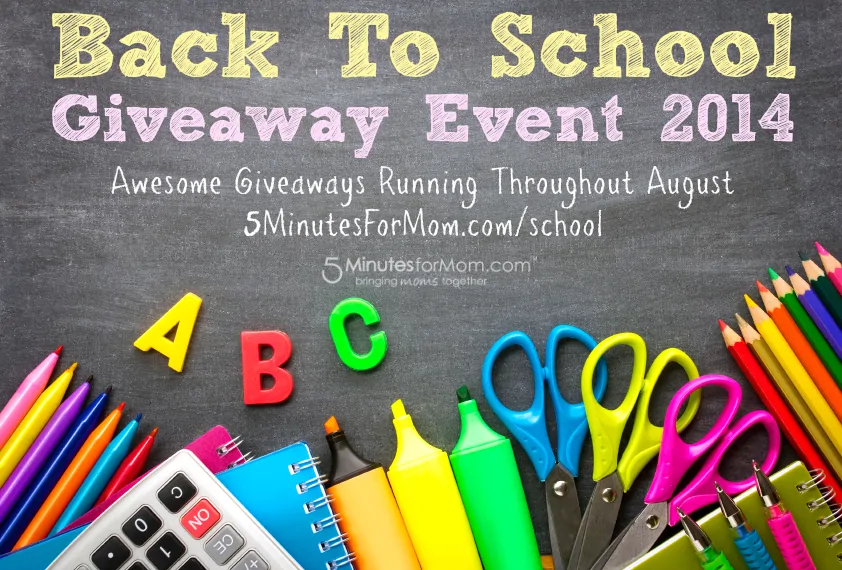 My daughter is a little craft nut. She loves to create fun, neat, and quirky crafts and she loves to give them away as gifts. Even though she loves to create, sometimes she has trouble coming up with things to create on her own. Give her a little inspiration though and she can fly. Add some science (fire, chemical reactions) to this equation, and you've got my son hooked too!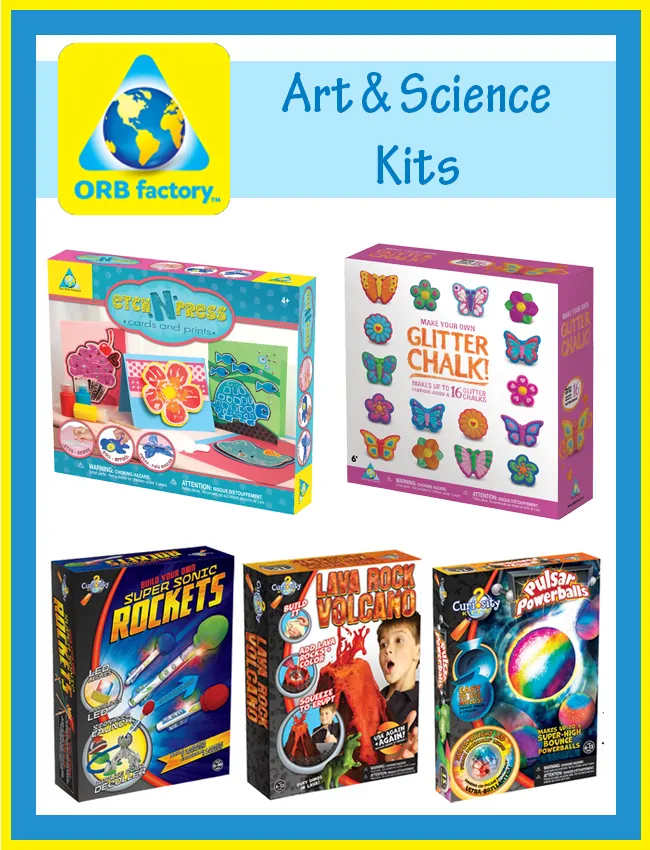 The Orb Factory
Curiosity Kits® combines art and science. These Curiosity Kits® fulfill a child's natural need for discovery, self-expression and curiosity. Kids can do everything from building a rocket launcher, explore engineering, watch a chemical reaction with their very own Volcano, and so much more!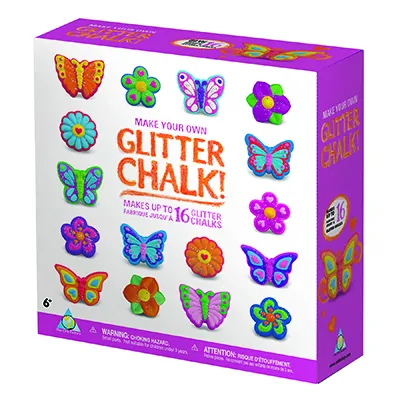 My daughter loves sidewalk chalk. She would ADORE being able to make her own because she's constantly crushing and remixing with water the sidewalk chalk we have.
Mix and match colors and glitter for totally customized creations.  Get outside and draw chalk pictures that really shine!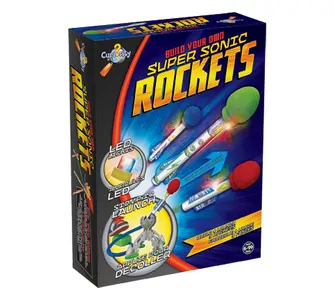 As lots of other little boys rockets and spaceships are a big part of our days. Being able to make his own and then compete (of course) with the rest of the family to see who's rocket shoots the farthest would be right up my son's alley!
Super Sonic Rockets are fun to launch using the simple stomp pad.
Enter to Win
The Orb Factory has MANY many kits to choose from. Would your kids love to have these kits?
The Orb Factory is giving away 3 sets of 5 different kits! Use the entry form below…
(Open to US residents only.)
Follow the Orb Factory on Twitter, Facebook and YouTube.
Enter More Back to School 2014 Giveaways
Here's the list of Back to School 2014 Giveaways we've published so far… Check here daily for updates.
Don't miss any of these giveaways. We'll be updating our Back to School Giveaway Event 2014 post daily with new giveaways.
>>> Don't Miss Any… Click Here to Get A Reminder
Back to School Shopping Guide
We've pulled together an awesome collection of shopping suggestions to get your kids ready to head back to school… check out our Shopping Guide now!