This post may contain affiliate links. Read my disclosure policy here.
In this Back to School Giveaway, Bonnie Way and her sweet little girl Jade introduce us to the Truly Scrumptious by Heidi Klum Fall Collection. This post is sponsored and our writer was compensated for her time writing this post and was provided product to review, all opinions remain her own.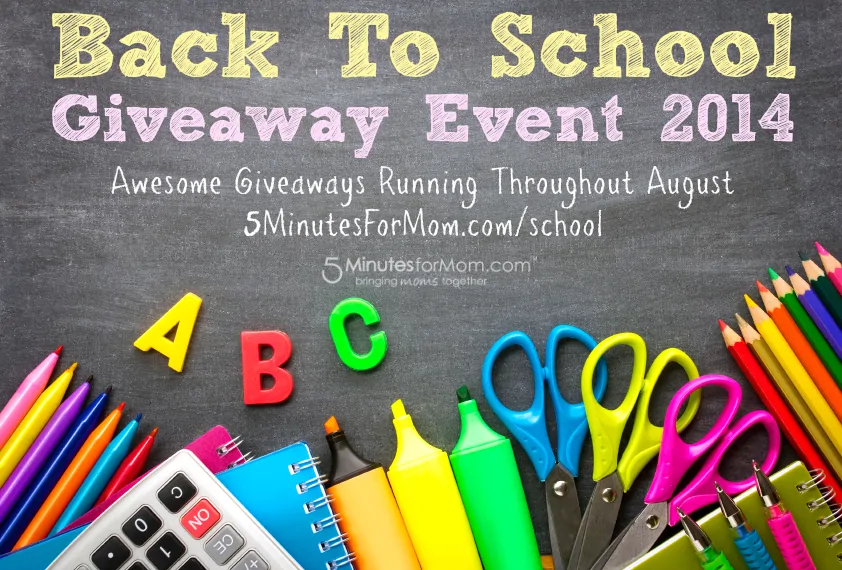 As the mom of three girls, I've enjoyed watching their fashion sense develop. Currently, my oldest two (ages 6 and 4) are almost the same size and can swap any of their clothes (except for pants) back and forth (something that I, with only two brothers, could never do). Despite this, they each have their own favourite clothes and still insist upon having "my" clothes, rather than sharing everything.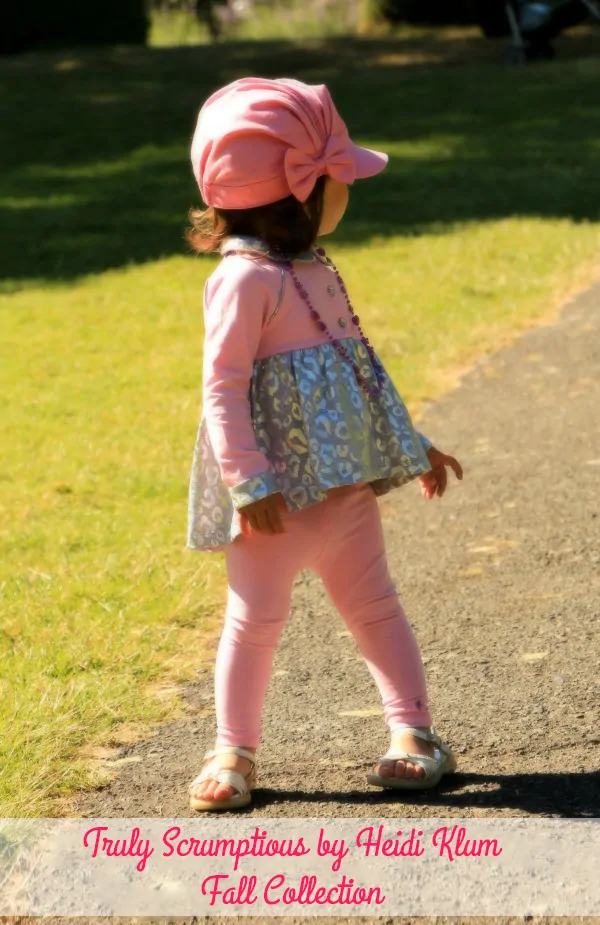 My youngest, at one and a half, is obsessed with shoes. Her sisters can never find their shoes because Jade has tried them on, stomped around the house in them, and then left them in another room to go try on another pair of shoes. She accessorizes with her sisters' jewelry and hats whenever she can. And she's already expressed preference for a certain little colourful dress.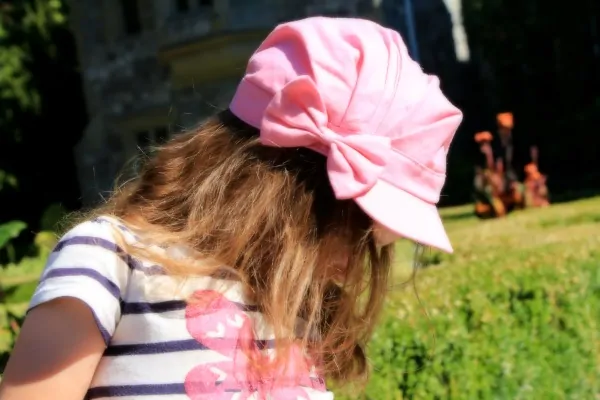 Summer, of course, brings its own fashions, from sandals to hats. I've tried a variety of cute hats to find ones that the girls will like and keep on their heads. Jade and Lily have been sharing this hat, part of the new Truly Scrumptious collection by Heidi Klum. They both like the pretty pink bow on the side and I like the brim that keeps the sun off their faces. For the mild winters we get around Vancouver Island, this will also be a perfect hat for the rainy season—a year-round hat to wear with any of their outfits.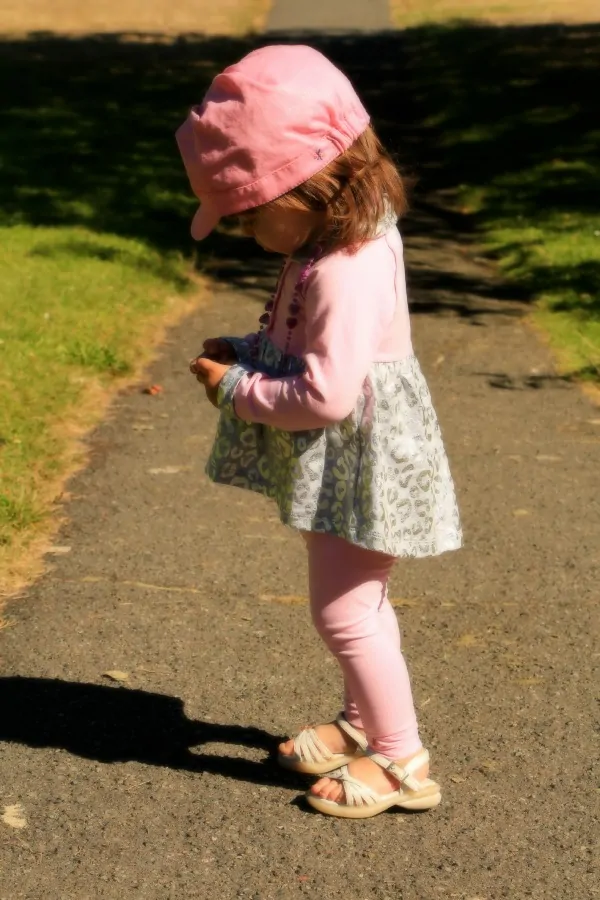 Last week, we took advantage of the beautiful sunny weather to tour a local attraction with friends. While our children ran around the lawns and bushes of Hatley Castle, my friend and I chatted and she took these pictures of the girls. Jade was wearing her new Truly Scrumptious outfit, an adorable leggings and shirt set that felt light enough for the hot weather yet also kept her covered enough to avoid sunburn. Jade accessorized herself with a little necklace for the afternoon.
Jade certainly looked the part of a little princess visiting the castle. The pink leggings and tunic are mostly spandex, making them easy to put on her (even when she's in a hurry to go play). The sleeves and leggings were comfortably long (unlike so many other little shirts our girls have had with too-short sleeves). The tunic has a silver Peter Pan collar and matching cuffs at the wrists. Anything sparkly is a bit hit around here, so Sunshine and Lily gave their complete approval of the shiny glass buttons and silver cheetah print. I think they were perhaps more excited about Jade's new outfit than she was.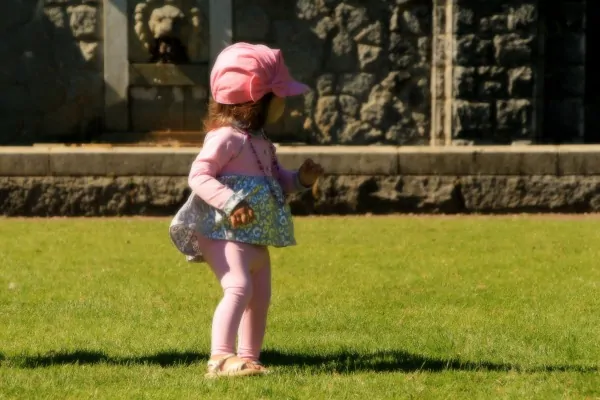 While we enjoyed our sunny afternoon, I was also aware that it's already August. One more month to enjoy summer—and one more month in which to start preparing for school to start. Lily will be in her second year of preschool at a new school, so we'll be doing a little bit of back-to-school shopping for her, since she's sprouted a bit over the summer. I've been watching for summer sales and giveaways to help us get ready for school (pssst—if you like Jade's little outfit, it is currently on sale at Babies R Us, along with the rest of the adorable fashions in the Truly Scrumptious collection!).
Enter to Win
Do you have a little fashionista in your house? Is she looking forward to school starting or enjoying the summer break?
Want to win a Truly Scrumptious by Heidi Klum product? Use the form below to enter the giveaway:

Photos by Jessie Yanchus
Enter More Back to School 2014 Giveaways
Here's the list of Back to School 2014 Giveaways we've published so far… Check here daily for updates.
Don't miss any of these giveaways. We'll be updating our Back to School Giveaway Event 2014 post daily with new giveaways.
>>> Don't Miss Any… Click Here to Get A Reminder
Back to School Shopping Guide
We've pulled together an awesome collection of shopping suggestions to get your kids ready to head back to school… check out our Shopping Guide now!