This post may contain affiliate links. Read my disclosure policy here.
This Back to School Giveaway offering a $100 Target Gift Card plus a SignUpGenius Prize Pack is part of a promotional campaign with SignUpGenius, but as always, our writer's opinions are her own.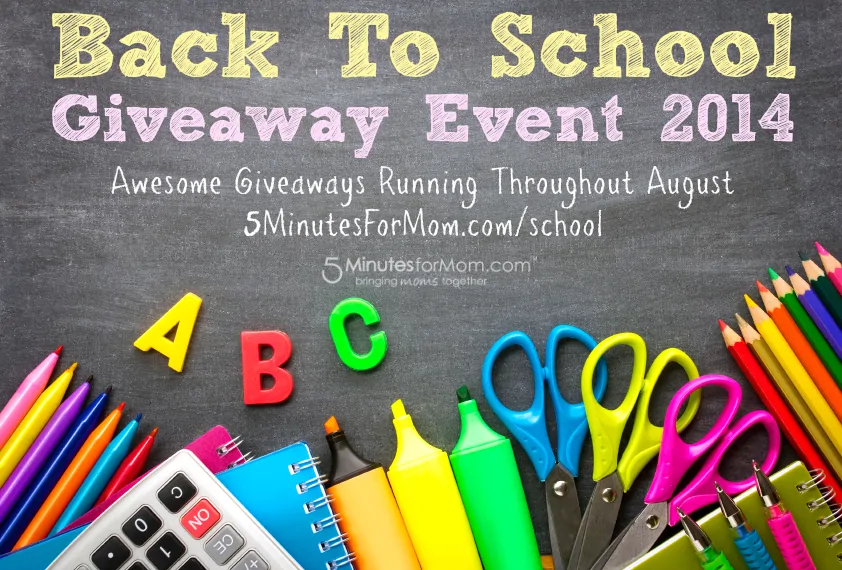 The back-to-school season is full of mixed emotions. You might be sending your oldest or your youngest to school for the first time, or perhaps looking at the big step of a child starting middle school or high school. Those changes are scary but always exciting too. Our children face different challenges each year, but can I be honest and admit to what challenges me as a mom?
It's all the papers and forms and sign-up sheets. Throughout the year, these will continue to come home stuffed in the backpack. I'm lucky if I see some of them. When I get those forms, this is my internal dialogue: Do I have time to sign up? Have I already signed up? Maybe I did, haven't I seen this form before? Who else is working at that time? Maybe I could work with a friend. That would make it more fun.
Are you involved in groups where you get stuck with endless email loops or pieces of paper begging for help? Have you ever tried SignUpGenius? I love it. I've never organized a sign up, but I've signed up for many different things using this great tool.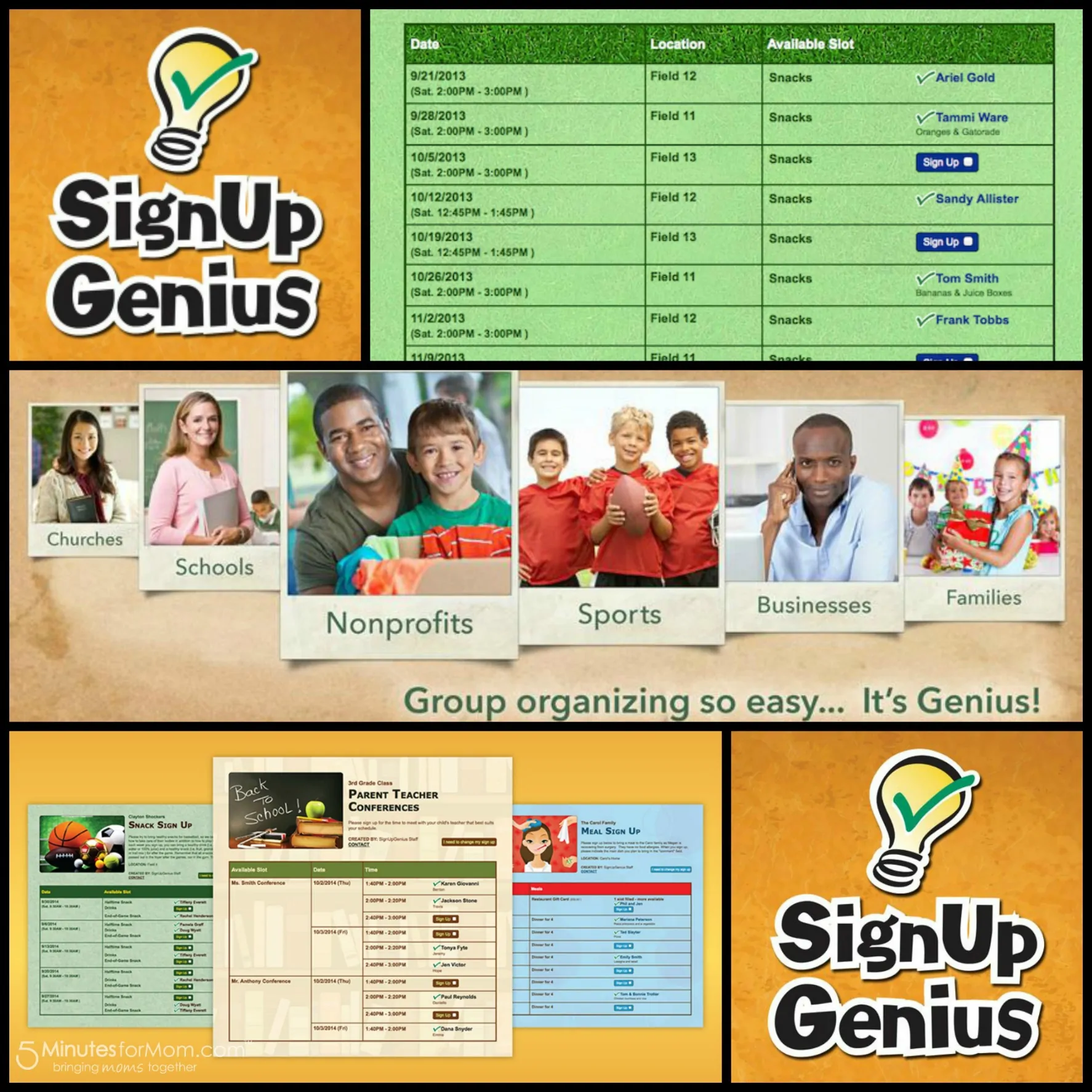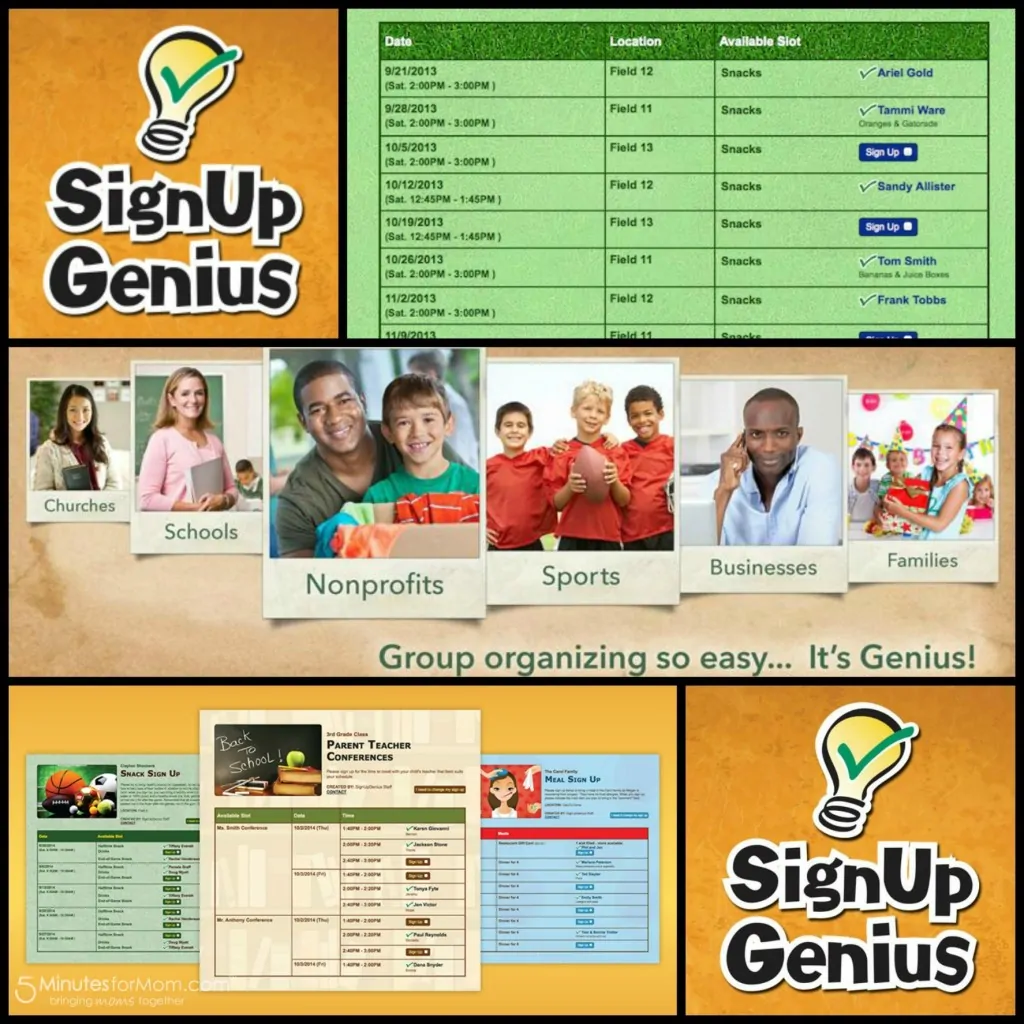 SignUpGenius
has made the following signups much easier for me:
Teacher conference times
Food items for parties and potlucks
Notify volunteers in my daughter's community service club of needs
A community service group I follow uses it to organize volunteers
Donations of food items (for Teacher Appreciation, a banquet etc)
Book Sale at school
Why do I like signing up for things using SignUpGenius?
I can easily see all options and choose the ones that work for me
I can see who else has signed up when and choose to work with a friend
When I register, I can automatically add it to certain calendar apps
If I need to change my time, I can do that myself
If you are the organizer of an event that needs help in the way of donations or time, you receive the benefit of these things as well:
Imagine not having to plug willing volunteers into spots (and then move them around when it doesn't work for some people)
Imagine not having to waste time and paper sending out announcements and reminders.
Imagine not having to field questions about what items are needed or what other times are available, because you are empowering the volunteers to do this themselves.
In their own words:
The SignUpGenius mission is "To empower people to change the world by making it simple to organize groups."
Dan Rutledge, CEO, says this, "We consider it an honor to be able to serve the families, schools, churches, nonprofits, and other significant organizations that use our tool."
Find out how SignUpGenius works.
Enter to win a SignUpGenius Prize Pack worth over $100
One of you (U.S. only) will win:
$100 Target Gift Card (to get back-to-school organizing "on target")
SignUpGenius goodies (t-shirt, stress ball, highlighter and more)
Enter More Back to School 2014 Giveaways
Here's the list of Back to School 2014 Giveaways we've published so far… Check here daily for updates.
Don't miss any of these giveaways. We'll be updating our Back to School Giveaway Event 2014 post daily with new giveaways.
>>> Don't Miss Any… Click Here to Get A Reminder
Back to School Shopping Guide
We've pulled together an awesome collection of shopping suggestions to get your kids ready to head back to school… check out our Shopping Guide now!