This post may contain affiliate links. Read my disclosure policy here.
In this Back to School Giveaway, Marya, 5 Minutes for Mom contributor, shares a look into the Baby's Brilliant App. We were compensated to write this post, however all opinions remain those of the writer.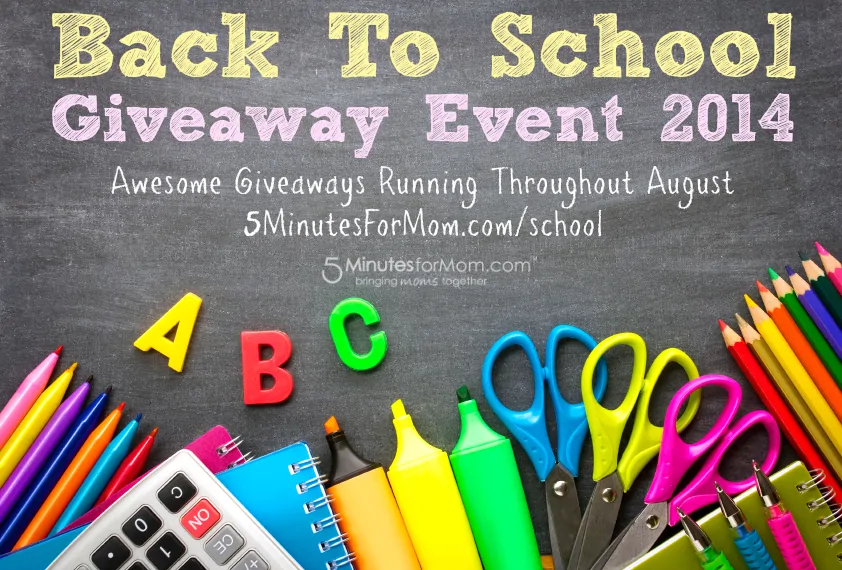 While your baby or toddler may not be heading back to school, this season is still a great time to discover a new educational tool to help keep your baby happily busy while you're tending to homework and school lunches.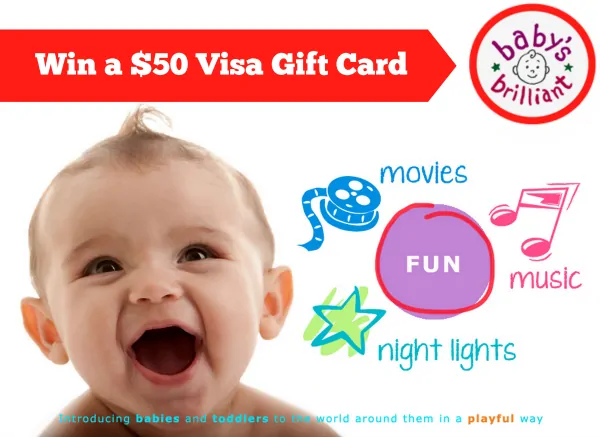 The Baby's Brilliant app is a free, fun and educational app that will captivate your baby or toddler with classical music, popular children's songs and movies.
The Baby's Brilliant app features: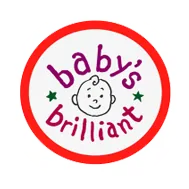 Movies: Presents images from daily life activities as well as beautiful scenes from around the world. Engage your children by introducing them to colors, letters and numbers. The soundtrack is presented by the music of some of the world's most beloved composers including Mozart, Bach and Vivaldi. Most are narrated by children.
Music: Research has shown that classical music is very helpful for children's development as well as being calming and engaging. Baby's Brilliant features a variety of lullabies, children's and inspirational songs.
Night Lights: It can be difficult to help settle babies down for the night and parents frequently turn to soft light and music for help. Night Lights offers gentle visuals and calming music from classical computers that can be played on your mobile device no matter where you are. The app also features a setting that allows you loop your customized playlist for up to 90 minutes, providing your baby all the time they need to calm and fall asleep.
The app is free and each download is 99 cents.
You can download Baby's Brilliant on iTunes for your iPhone or iPad and visit their website or blog. You can also follow them on Facebook, Twitter or Pinterest!
Enter to Win
Baby's Brilliant is offering 5 Minutes for Mom readers a chance to win a $50 Visa Gift Card! Leave a comment telling us how old your baby or toddler is and then use the entry form below to enter to win…
(Giveaway open to US only.)
Enter More Back to School 2014 Giveaways
Here's the list of Back to School 2014 Giveaways we've published so far… Check here daily for updates.
Don't miss any of these giveaways. We'll be updating our Back to School Giveaway Event 2014 post daily with new giveaways.
>>> Don't Miss Any… Click Here to Get A Reminder
Disclosure: This post is sponsored. Written by Marya Mesa.
Back to School Shopping Guide
We've pulled together an awesome collection of shopping suggestions to get your kids ready to head back to school… check out our Shopping Guide now!