This post may contain affiliate links. Read my disclosure policy here.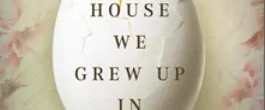 I love a good family drama. I'm not sure if it's because I do see my family in them or because in comparison, my family looks nice and normal, but that kind of fiction does ring true for me and draws me in as I get to know the characters and as I cheer for a favorable resolution to whatever is bothering them.
Lisa Jewell has never disappointed me, and this book is certainly no different. Jewell portrays a family full of people with flaws, but they are still likable or at least understandable in their own ways.
The beginning of her latest novel The House We Grew Up In was a little tough for me, because it was skipping around in time, featuring the life of the Bird family in the past, plus what was happening in the present with some relatively present emails from Lorelei to Jim.
So, we know something has happened, but we aren't quite sure what or why. Eldest daughter Megan is at the old house with her teen daughter Molly. Lorelei is gone. We don't know much about the rest of the family, but the flashback scenes show twins Rhys and Rory growing up as the babies of the family, Beth staying in the shadows and older sister Megan pushing the boundaries, beginning to see her family in a new light, beginning to see their dysfunction, in particular Lorelei's hoarding tendencies.
The flashbacks center around Easter Sunday, a holiday important to Lorelei, not for religious reasons,but for the festivities that she likes to create. One Easter something awful happens to Rhys, and it changes everyone in the family, pulling them further and further apart.
This is a complex novel of complicated characters, but it's not quite as dark as it sounds. I was riveted and tried to squeeze as much reading time as I could to figure out what happened to Rhys, how and when Lorelei's dysfunction grew so strong, how she and Colin split, what caused Beth and Megan to stop speaking, and more.
Enter to Win
I loved this book, and I'm so glad we get to give away a copy. Follow the instructions in the widget below.
Start off by leaving a comment telling me if you are already a Lisa Jewell fan, which is your favorite novel (I loved this one and also The Making of Us). If you have never read any, you're in for a treat, so just leave a comment!
Find More
Find more great book suggestions on our Books Pinterest Board.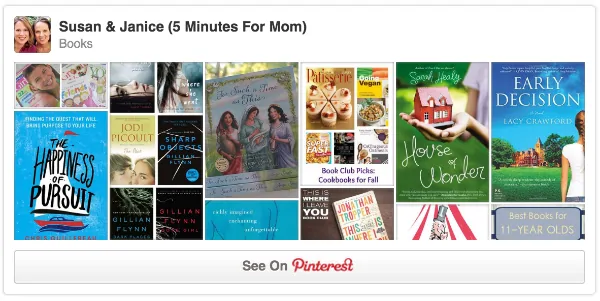 Follow all our Pinterest boards at pinterest.com/5minutesformom