This post may contain affiliate links. Read my disclosure policy here.
Halloween is a big deal for little kids. And Trick-or-Treating is the main event! So what are parents supposed to do if their little monsters can't bang on doors and collect candy?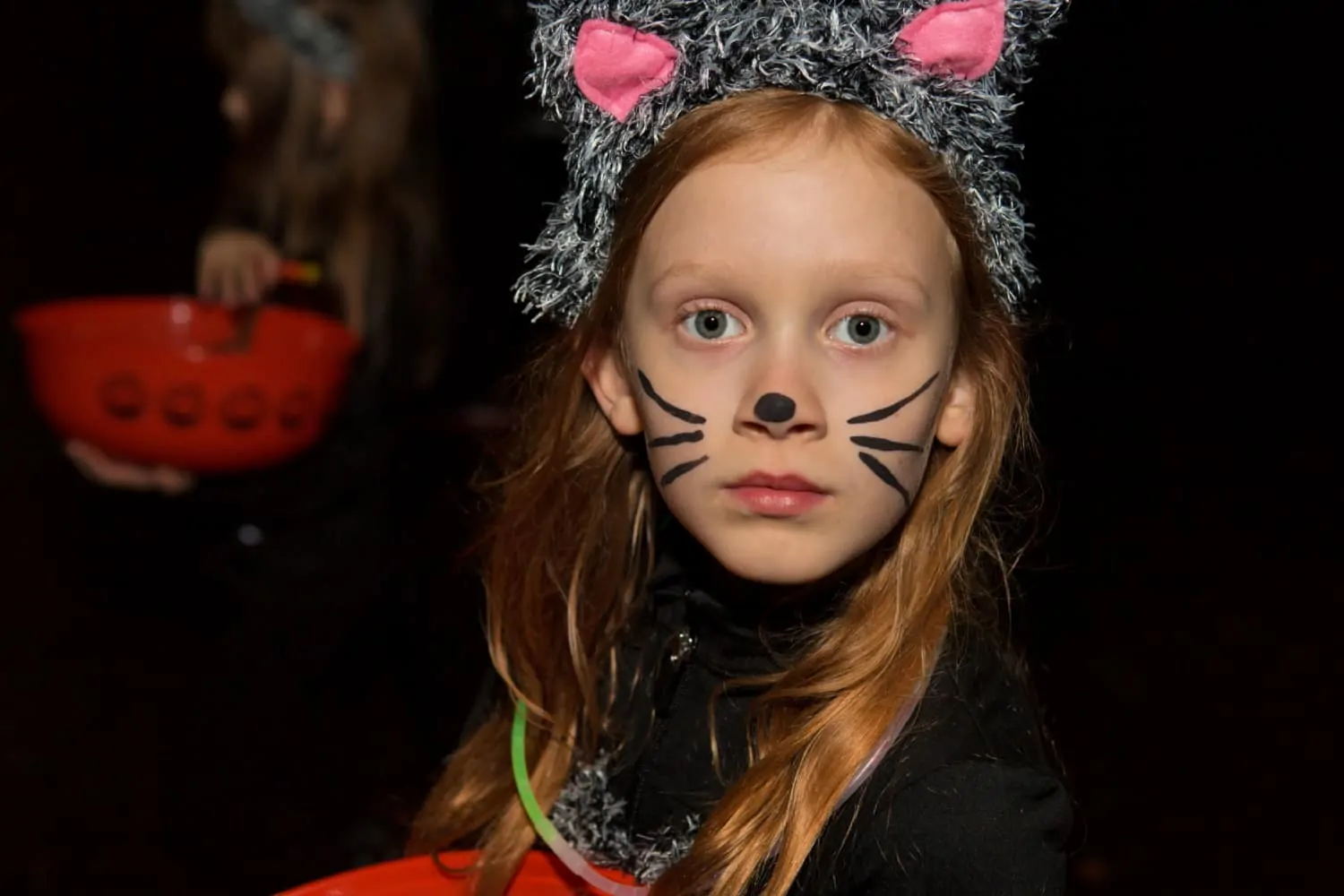 Halloween is the annual highlight of a child's life. But this year, many kids are going to be heartbroken that they can't trick-or-treat and go to Halloween parties like they usually do.
We've all known for months that Halloween wasn't going to be the same this year. Even back in August, reporters started asking public health officials if Halloween would be cancelled.
Now it is only a few days away, and there is uncertainty everywhere about what Halloween will look like in various neighbourhoods across Canada and the USA.
What If Kids Can't Trick-or-Treat?
Many cities are cancelling all public celebrations and not allowing any trick-or-treating.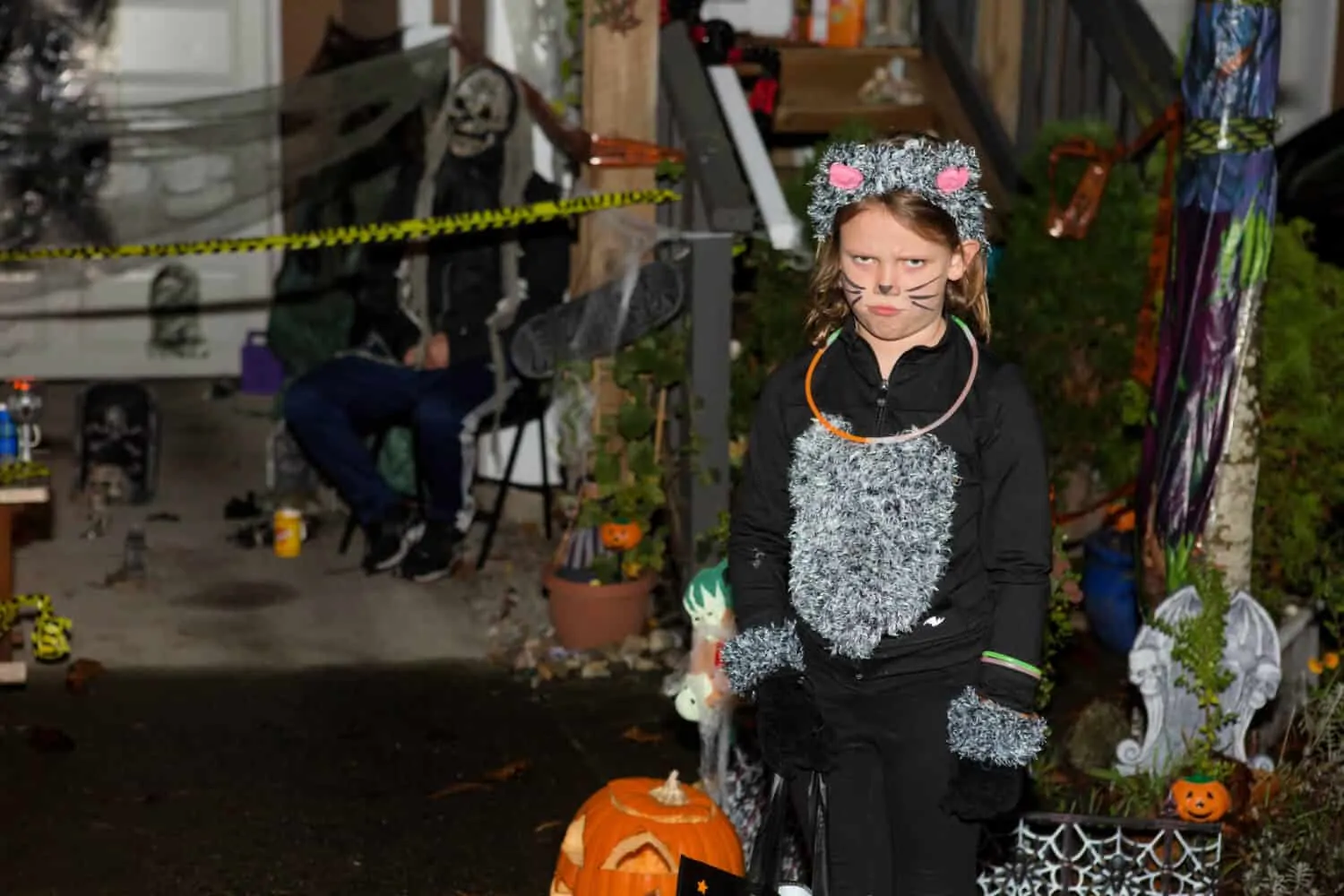 While other cities, who have lower COVID case numbers, may not haven't banned door-to-door candy collections, they will still see a drastic reduction in the number of households participating.
After several months of seeing our children let down by missed opportunities, many parents are wondering how to make Halloween fun for their kids this year.
So we want to share some ideas for you to try to still make this holiday special for your kids.
Tips To Keep Halloween Fun This Year
Our girls have always made a HUGE deal about Halloween. They start planning their costumes in August and they work with Janice to design and sew custom costumes each year.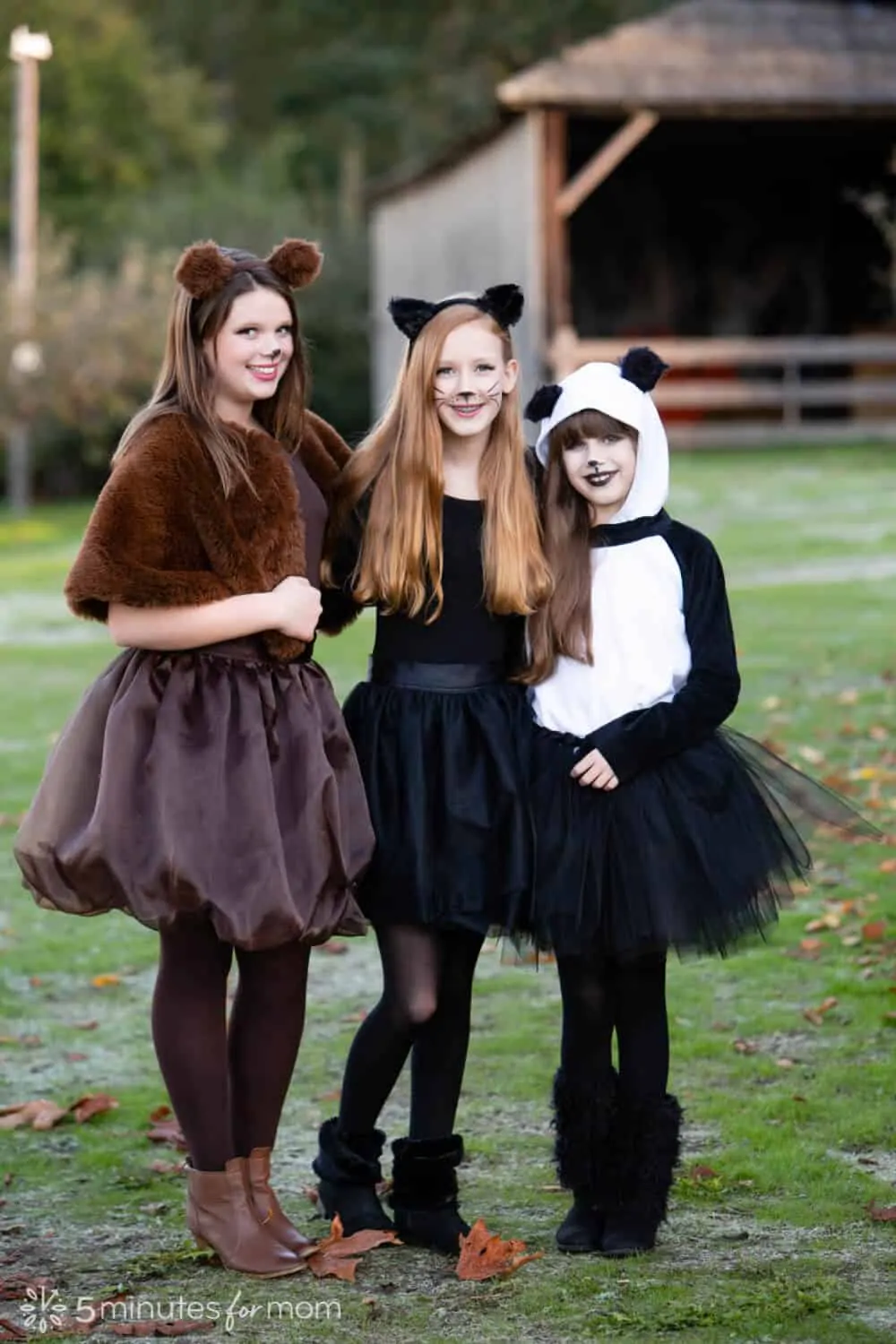 While they are now in their teen years, they still love Halloween.
And they are determined to still have fun… despite the pandemic cutting off any plans for parties. They've decided to have their own little Halloween party with just the three of them.
I know it will be much harder on little kids to have their Halloween festivities cut back this year, but hopefully some of these tips will help your kids to still have lots of fun.
Halloween can be about more than just the evening of Oct 31st. Get your kids into the mood for spooky celebrations early and start having fun days ahead. Try these ideas…
10 Awesome Ways For Kids To Celebrate Halloween
Get Creative with Costumes – We've found that our kids love coming up with costume ideas and designing how they want to look. We have lots of DIY Halloween costume ideas that you can whip together quickly. For example, our DIY bat costume is super easy to make and our kids played with their bat wings for years afterward. Another super popular costume is this cat costume for kids and if you have teens you can make a pretty cat costume that is perfect for fun photo shoots.

You don't even have to make a full costume… you could make a pair of no-sew animal ears and have an instant costume. Or you can add a couple of extra DIY elements to a store bought costume.


Have a Halloween Photo Shoot – One of our best tips for making Halloween extra special is to have a little Halloween photo shoot where the girls can show off their costumes and we can get lots of pictures before they're distracted on the big night.

We usually do our photo shoot a few days before Halloween, but you could also just take your photos in the afternoon of Halloween. If you take the time to sew a beautiful costume, you definitely want to take a lot of photos while you still have some sunlight. The late afternoon lighting on Sophia shows off her giraffe costume. And getting photos at sunset can create an especially spooky scene. Take a look at our Among Us costume and ghost costume photo shoots.


Carve Pumpkins and Decorate – Decorating your own house and carving pumpkins is a big part of the fun… so go all out this year.

And remember to roast those pumpkin seeds. We've bought extra pumpkins this year, and we're going to roast pumpkin seeds on multiple nights.


Bake Halloween Treats – Get your kids cooking and baking up some special spooky treats.

You can make some healthy Halloween snacks as well as other yummy treats like these Spider Crinkle Cookies.


Make Halloween Crafts – Crafting is a wonderful way to keep kids entertained on a holiday.

You can make easy Halloween crafts for kids or download some fun free printable Halloween activities
.


Dress Up In Costumes And Go For A Halloween Walk – Whether or not you're allowed to trick-or-treat, you can still have fun dressing up in your Halloween costumes and going for a walk in your neighborhood.

Put on a mask and enjoy the cool evening air as you walk around and look at Halloween decorations.


Go on a Scavenger Hunt – Turn your Halloween walk into a scavenger hunt.

You can find lots of printable Halloween scavenger hunts on Pinterest, including this cute one from Play Party Plan.com

Facetime Friends And Show Off Costumes – Get your friends and family on Facetime and let your kids show off their fabulous costumes.

Kids really want people to see their costumes… so connect online and share the fun.


Get Lots of Halloween Candy – Even if your kids can't trick-or-treat, they can still get lots of candy. Stock up on a wide variety of different types of Halloween candy and make some fun ways for them to fill up their Halloween candy bags.

Here are 3 fun ways to give your kids their Halloween candy…

Make a Halloween Piñata.
Hide Halloween candy like an Easter Egg Hunt.
Go for a Halloween Walk and give them a piece of candy for each decorated house you see.

Then our kids always love to sort out all their candy and count how much they have of each type.

Play Games and Watch Halloween Movies – Have a little party with just you and your kids. Play some fun Halloween games and watch movies together.

You can all eat candy and stay up late.


Written by Susan Carraretto, co-founder of 5 Minutes for Mom
Talk with me: @5minutesformom and Facebook.com/5minutesformom
Pin with me at pinterest.com/5minutesformom