This post may contain affiliate links. Read my disclosure policy here.
I love making Halloween costumes for our girls, and this DIY cat costume for kids is one of my all-time favorites. Take a look at the photos and watch our tutorial video below to see how you can make cat costumes for your kids.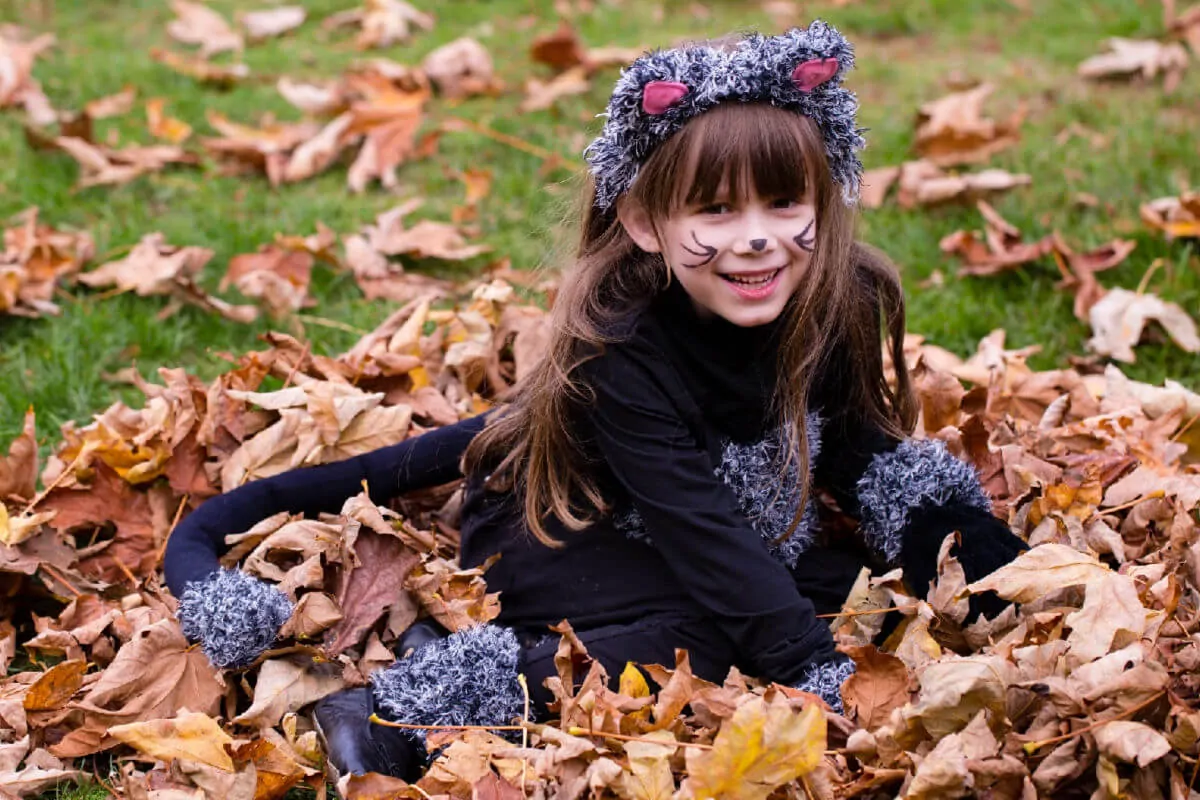 Each year, I design and sew Halloween costumes for our three girls. I've actually just finished their latest costumes and we just had our photoshoot. I'll be editing the photos and publishing the post soon… so stay tuned. But in the meantime, I wanted to share these sweet cat costumes we made when the girls were younger.
Cat costumes are always a top pick for girls of all ages.
If you want a simple – but super cute – kids costume for Halloween, you're in the right place. With items you probably already have in your home, you can make this easy kids DIY cat costume in less than an hour.
If you have older girls, check out the easy cat costume for teens I made for Julia a couple of years later. You can also see how we did her cat costume makeup.
Our girls have always been obsessed with cats. Susan's daughters, Julia and Sophia, finally got a kitten — after years of hoping, dreaming, and pleading. I have to admit, if I weren't allergic to cats, I would want a cat just like theirs. And so would my Olivia!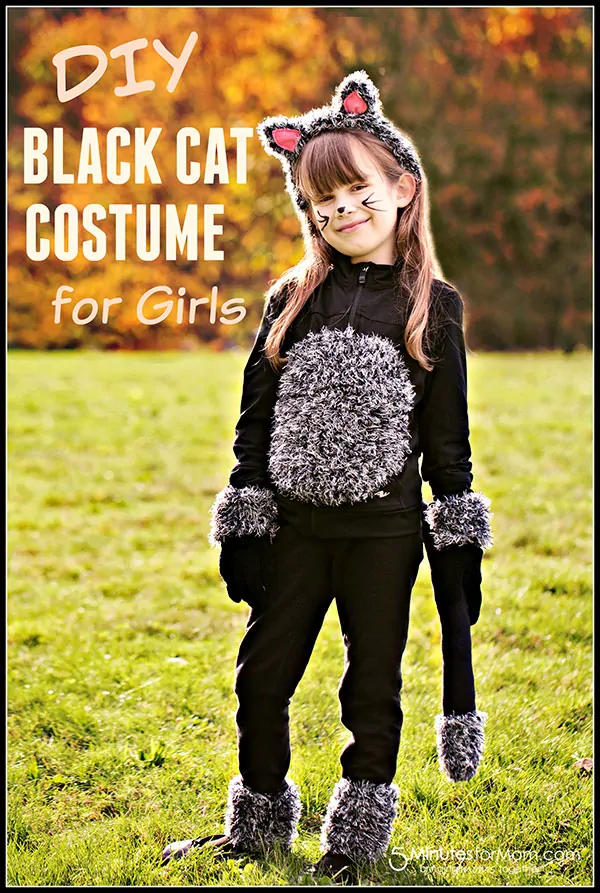 But since I am allergic and I don't want to spend my life sneezing and wiping away tears, the closest I am going to come to having kittens running around my house is dressing our girls up as cats and letting them tear the place apart.
This wasn't the first year our girls wanted to be cats for Halloween. They were all black cats when they were really little as well.
I love how cute they are in cat costumes, so I didn't mind at all that they wanted to be cats again. And when Susan and I came up with these oh-so-adorable black cat costumes, I was so excited, I decided to make a sewing/craft tutorial video post for you. You can see the video above or watch it on YouTube.
The girls love their cat costumes, so we took some early Halloween photos.
Look at how sweet these kittens are…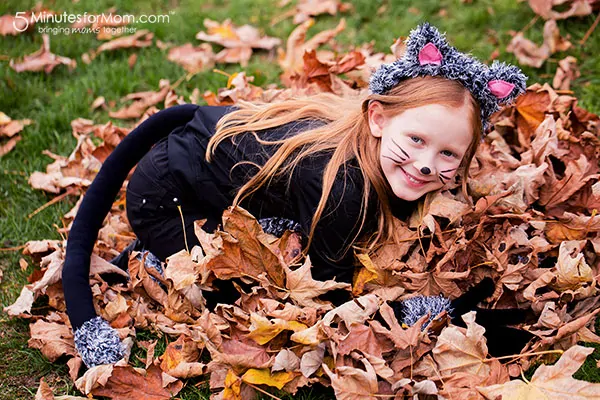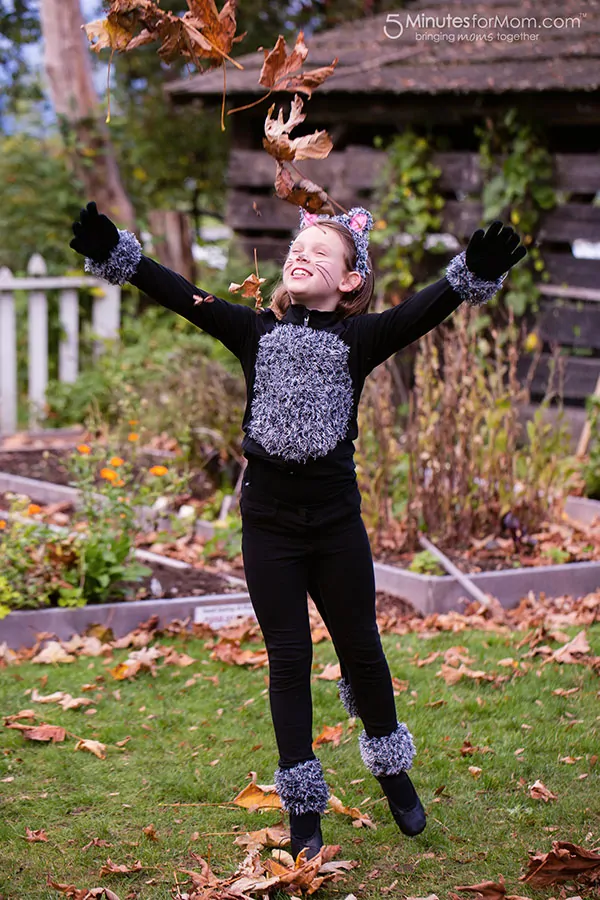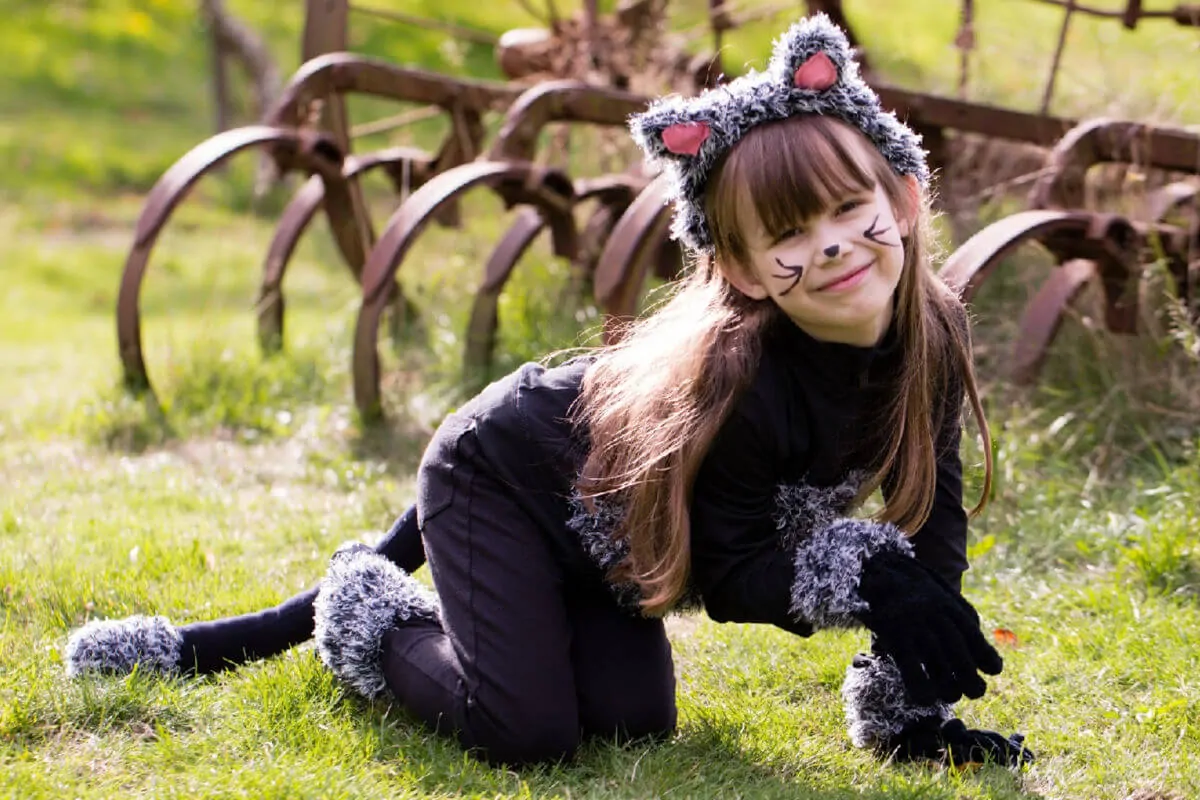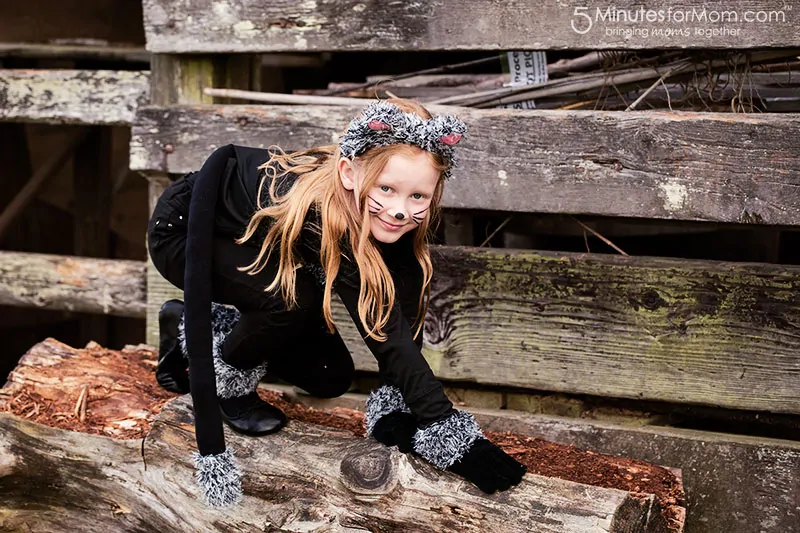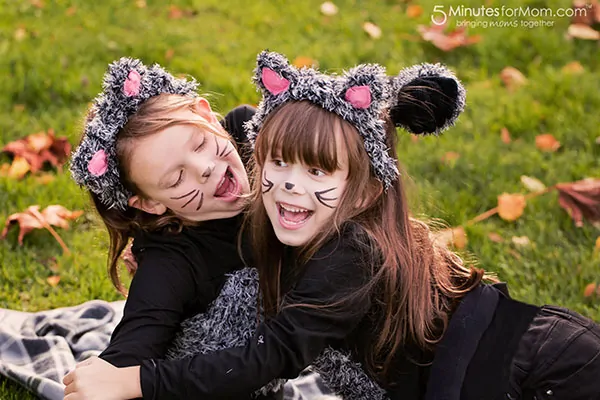 I must admit, making a costume is one thing — shooting a video tutorial on how to make a costume is another.
It took me much longer to shoot and edit this video than I ever imagined. I think I could have made costumes for Olivia's entire class in the time I spent on this video.
I made each of these cat costumes for kids from a black jacket, black jeggings, and a SCARF we bought at Walmart! The scarf is super soft and stretchy and perfect for the tummy and trims of the costume.
Along with some pink felt, a headband, a glue gun, and a plastic duo-tang, (you will have to watch the video to find out about the duo-tang!) you can create a super sweet kitten of your own.
And you don't have to worry about sneezing.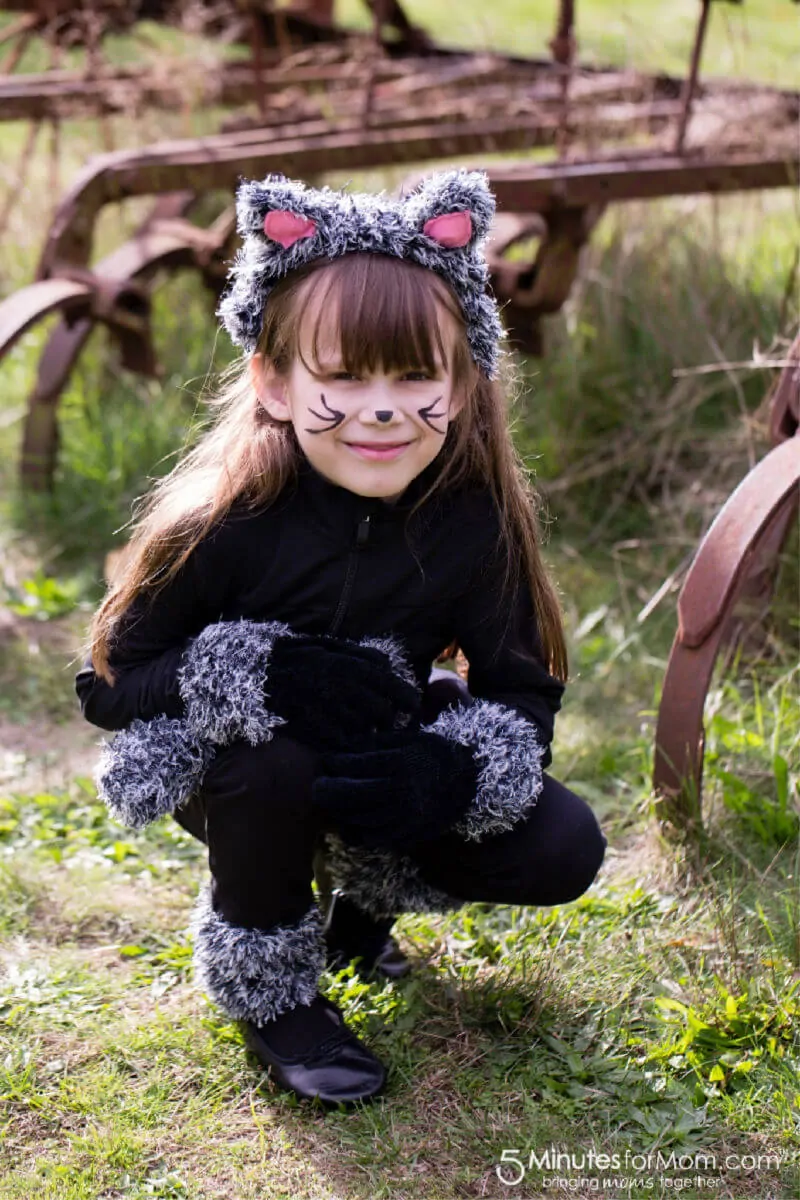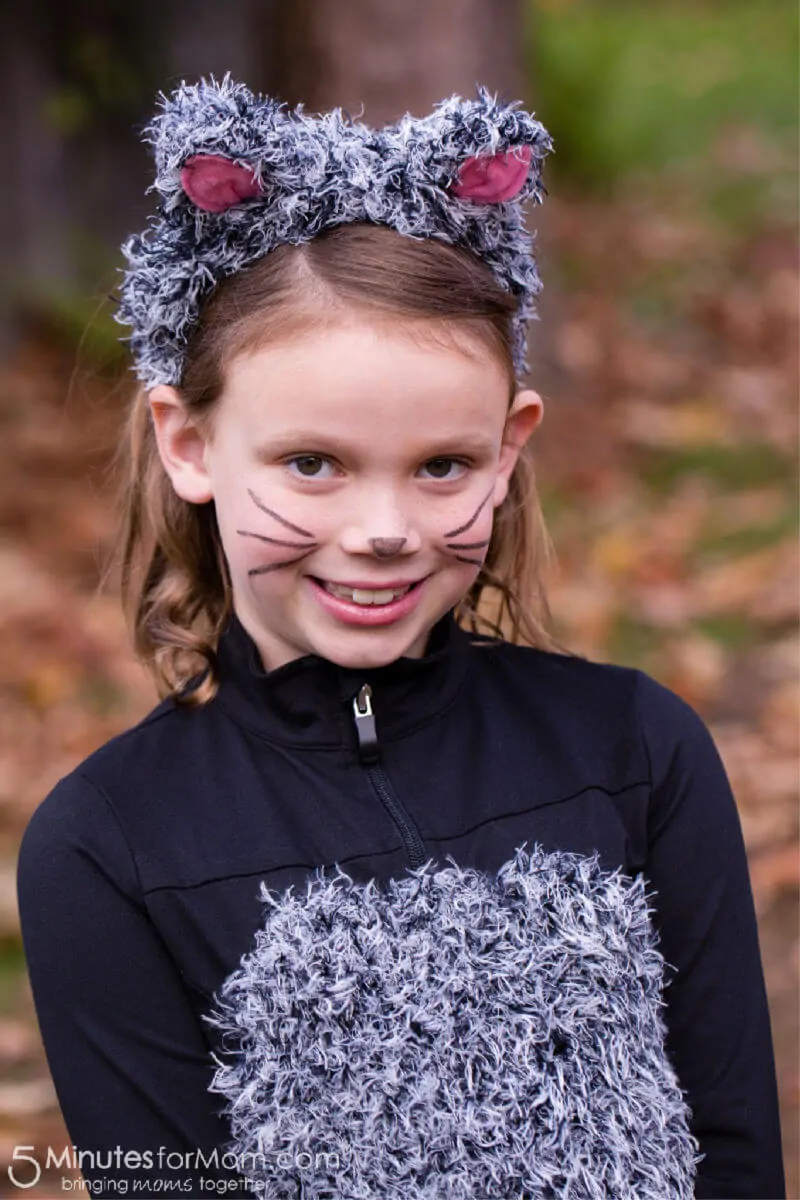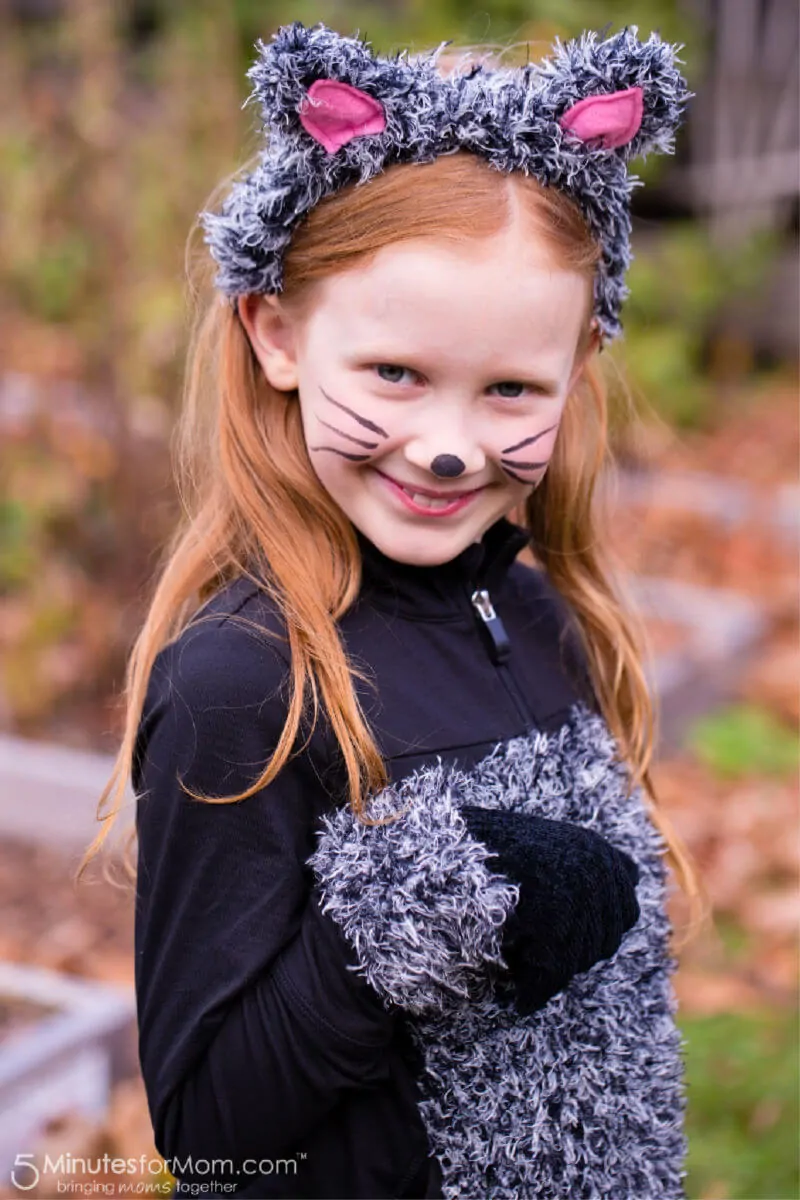 More DIY Halloween Costumes
If you'd like a more "grown-up" version of a cat costume for teenage girls check out this easy cat costume we made for Julia a few years later when she was 13 years old.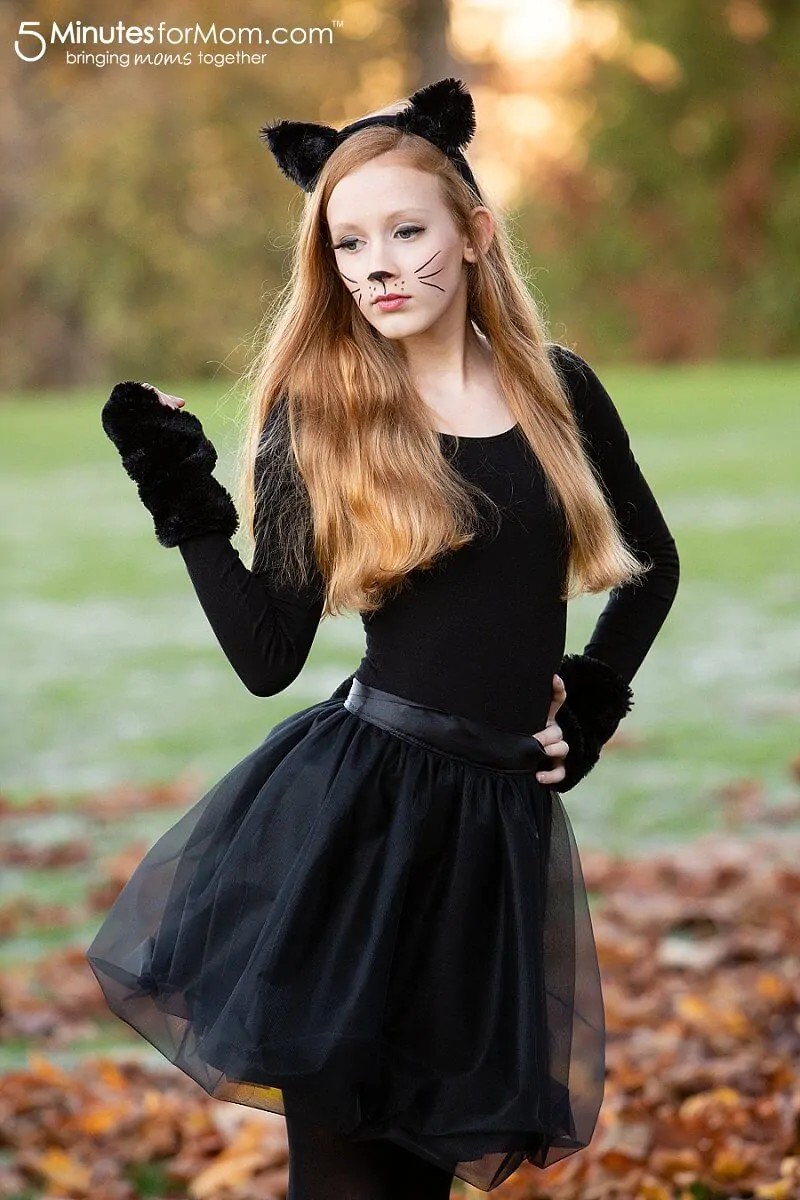 Here are some more costume ideas with these three adorable DIY Halloween costumes we made for girls another year, including a pretty unicorn, a fancy fox, and a sweet bunny.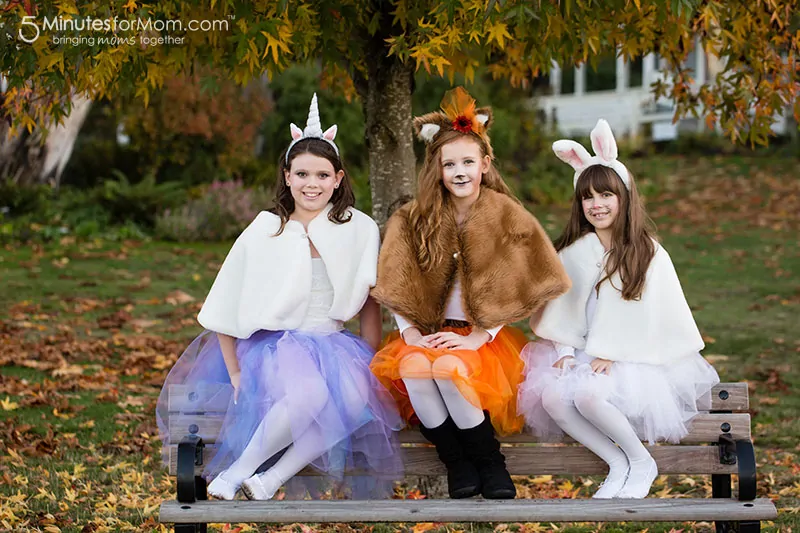 If you want an easy way to make ears for a Halloween costume, check out how to make no-sew animal ears in our animal ears headband video tutorial.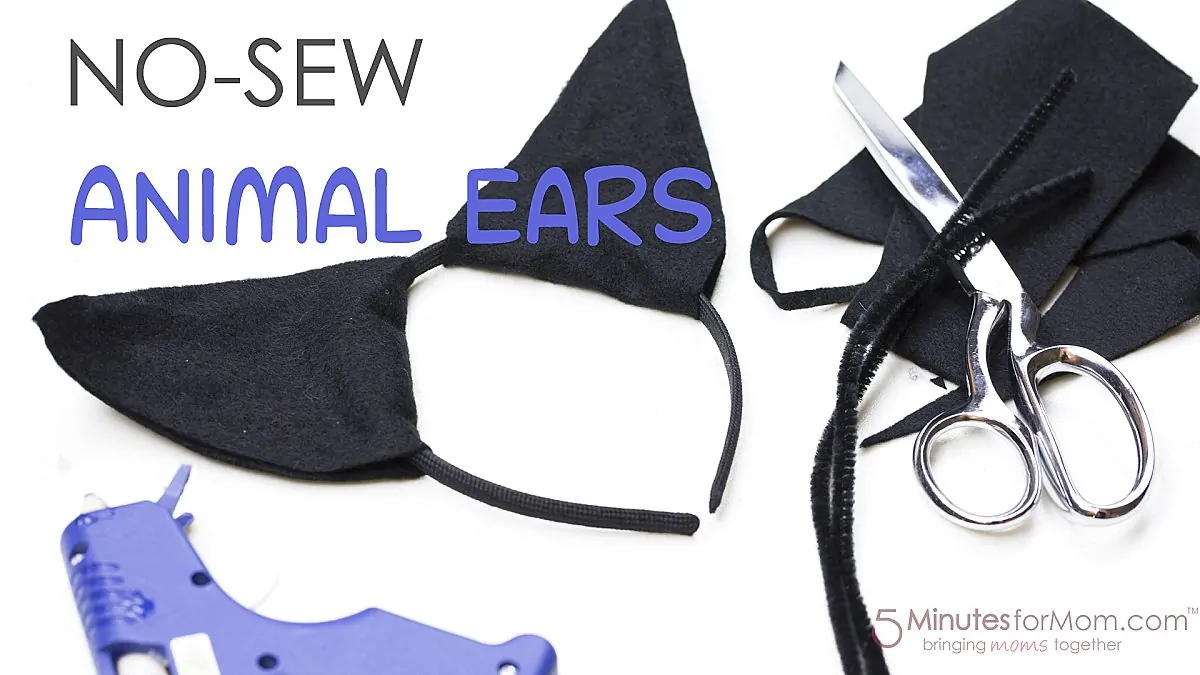 We published the first version of this DIY cat costumes post on October 26, 2014, here at 5 Minutes for Mom.
Written by Janice Croze, co-founder of 5 Minutes for Mom
Talk with me: @5minutesformom and Facebook.com/5minutesformom
Pin with me at pinterest.com/5minutesformom