This post may contain affiliate links. Read my disclosure policy here.
Susan here… with a little sweetness to warm your day.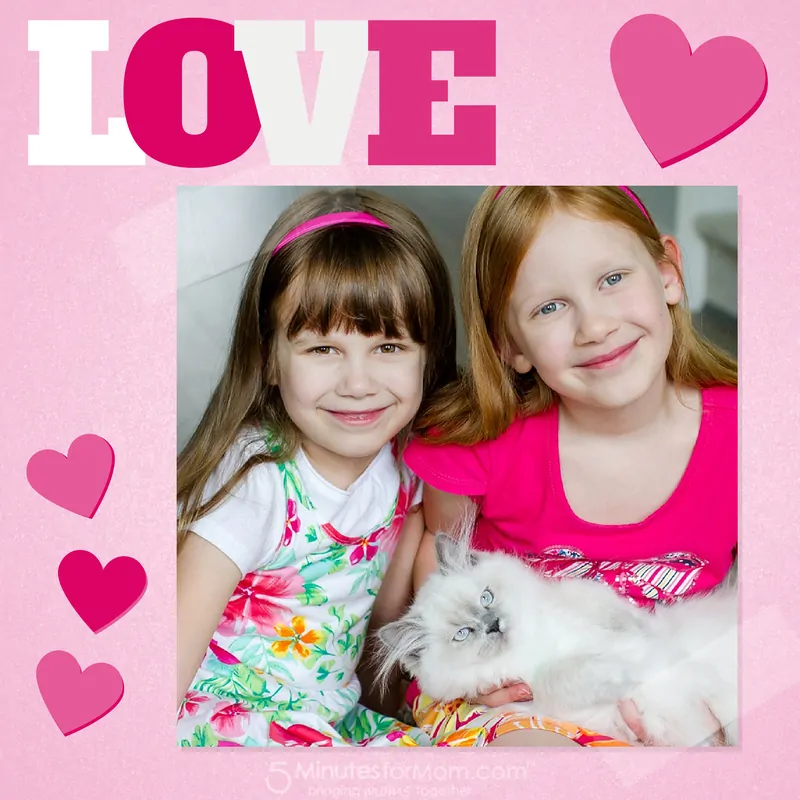 I've never been a "cat" person… we had a couple of cats while I was growing up, but I never was attached to either. They were outside cats who were extremely independent and came home only for food.
So I've never been too upset that I developed a cat allergy because it served as a great excuse to never have to give in to my children's pleas for a kitten.
But as life twists and turns in unexpected directions, my girls ended up getting a kitten anyway. A silver lining of them sharing their time between my house and their dad's is my allergy no longer stood in the way.
And I'm thrilled that they now have the sweetest little kitten to smother with love.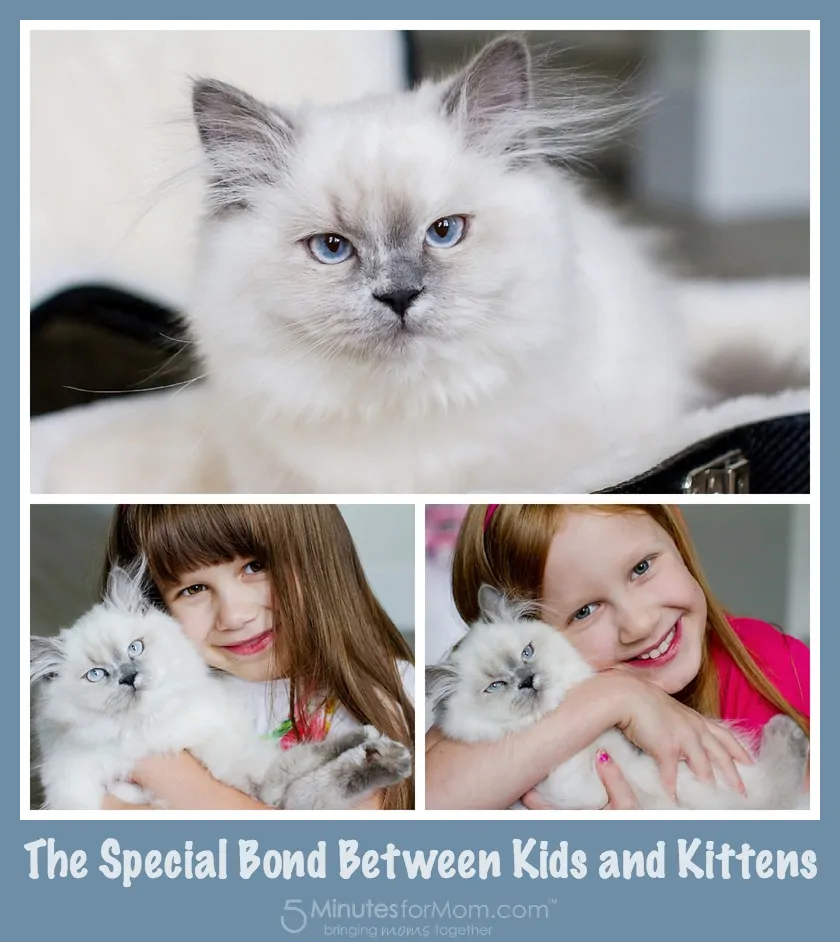 "Mittens" is a kitten who could melt anyone's heart. She is so calm, patient and soaks up all the love my girls throw at her.
She's a Himalayan and has the perfect temperament for a family with young children.
When my girls' dad told me he was buying them a kitten, my first thought was why not adopt a cat that needed a home? But I didn't interfere. He did extensive research online into breeds and found a highly respected breeder at valleyhimalayans.com.
The breeder shared photos of "Mittens" with us as she and the rest of her litter grew and I started to think he may have made a good choice. She was sooooo cute!
But now that "Mittens" has been with them for a couple of months, I can truly say what a fantastic choice he made.
My girls love their kitten so incredibly much and she is the absolutely perfect cat for them. She's an indoor cat and is happy to be snuggled and cuddled and played with for hours. In fact, they play with her so much, they watch way less TV… and their love for Mittens helps ease their "missing Mommy" when we're apart. She has become a very important part of their lives.
So while I'll always believe in the importance of adopting pets who need homes, I think there are times when choosing a specific breed based on your family needs and then finding a quality breeder is a good path to finding the right pet.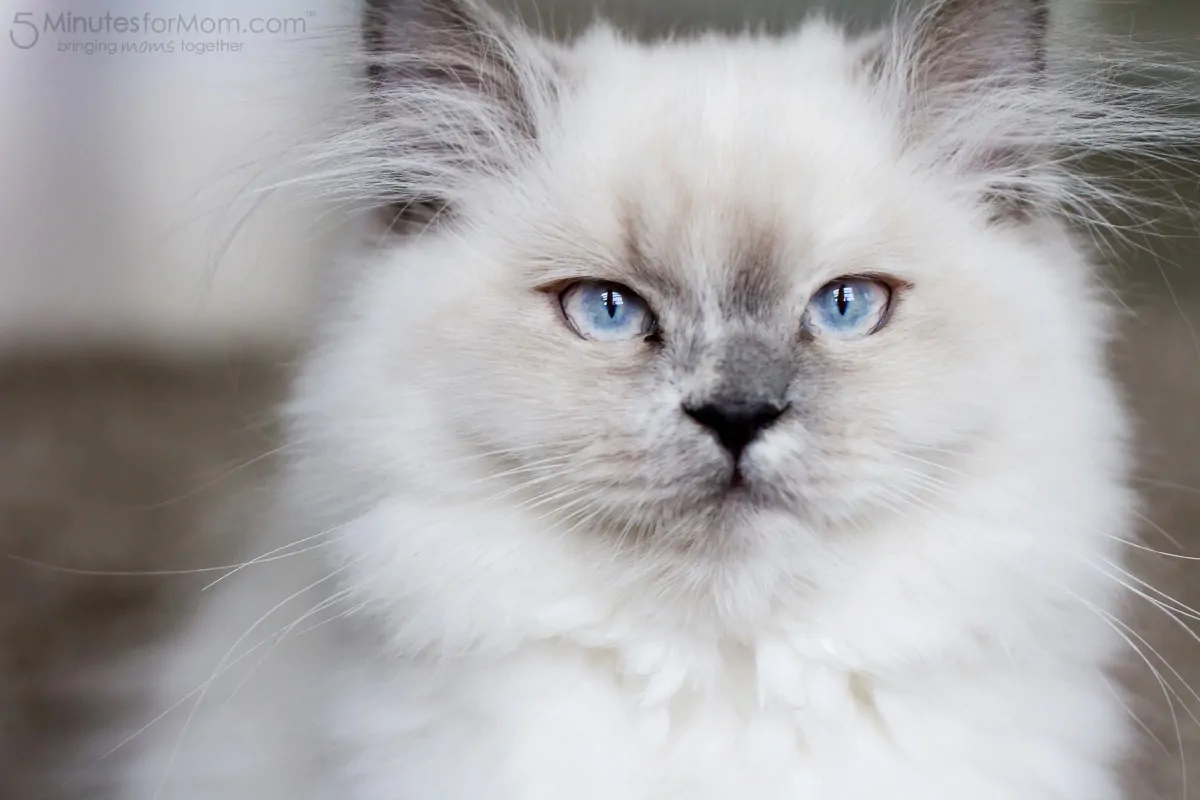 If you're looking for a gentle, indoor cat perfect for playing with little children, I recommend one of Mitten's future relatives. Her breeder has a few new kittens on the way… and I suspect your kids would love them as much as mine do.
Take a look at these adorable kitten photos on the breeder's Instagram account and Facebook page.

Written by Susan Carraretto, co-founder of 5 Minutes for Mom
Talk with me: @5minutesformom and Facebook.com/5minutesformom
Pin with me at http://pinterest.com/5minutesformom/