This post may contain affiliate links. Read my disclosure policy here.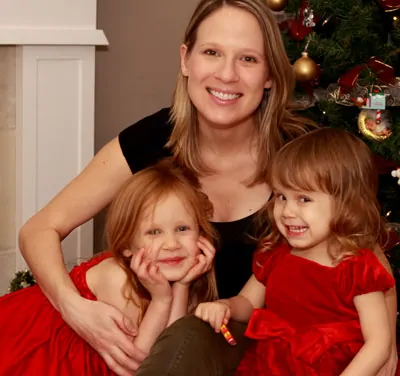 Susan here…
I've been thinking for days about words.
It was Chris Brogan that kicked it off with an email announcing his three words for 2011.
You see, while tradition tells us to make resolutions on January 1st, history tells us that doesn't usually work out so well.
Because too often their resolutions are broken before day's end, many people are changing resolutions into goals.
And some go further and focus down to one word that will define their year.
As 2010 has been getting closer to the end, I've been toying with the idea of drilling down to a single word for 2011. But then an email from one of my favorite business and blogging mentors Chris Brogan gave me the idea to stretch it to three words.
So all day I've been visualizing my upcoming year and trying to decide on the three words that I want to focus my year upon.
I walked and thought. I waited in a bank line and thought. I played with my children and thought. I stretched on a yoga mat and thought.
And here are my three words for 2011.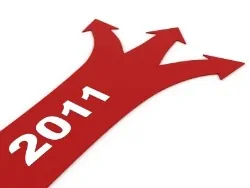 Change.
Give.
Do.
I can be sure of one thing, whether I want it or not, 2011 will be a year of enormous change for me.
Now before I explain, I want to remind you that this is Susan writing.
Change.
I have not yet shared this with you, but my husband and I separated in September of this year. I have not blogged about our separation as he is and always has been a very private person and while he was always supportive of my blogging, he preferred that I never write about him.
It has been difficult to go through such a profound transition and not share my journey with my blogging friends, but out of respect for him and our marriage, I felt it best to not blog about it.
I will simply say that I accept my full share of responsibility for the decline of our relationship, that I appreciate the decade we spent together and I am thankful that we are able to work so well together as partners in parenting our girls while living separately.
So as I think about what 2011 will bring, I know that a divorce will be part of it.
And thus change will be part of 2011.
I've always tried to embrace change but as we all know, some change is harder to welcome. Some change we initiate and some we don't. But it comes whether invited or not.
In 2011, I will grab hold of change and squeeze as much goodness out of it as I can. I will seek out opportunities to grow myself and my businesses and push through so much change that this time next year, I'll need a telescope to see where I was when I typed these words.
I will change thoughts and actions and I will become a new woman, mother and business owner.
I recognize that I will fall down, run backwards, make mistakes, and fail many times in 2011, but as long as I'm changing, I'll be moving forward.
Give.
I love to give.
I truly, truly love to give. Now, don't get me wrong, I'm terrible at giving birthday gifts and such… I can never think of something creative and I stress that the recipient will feel obligated to pretend to like what I selected. But that's all about me and my own insecurities. And I'm not talking about giving in a monetary sense.
What I mean is I love the feeling when I think I've helped someone – friend or stranger.
I remember my Dilbert days as a software developer and business analyst, and while I so often hated my cubicle job, I'd get such a lift if I had a chance to help a new team member learn the ropes, or take a moment with a co-worker to find a bug in her program, or share a techie insight with a stumped business analyst. Giving some of my time or knowledge and seeing it help someone, made my day so much better.
I often laugh to myself how 'giving' can actually kinda be a selfish thing, because it feels so good when you do it.
But lately I haven't taken enough time to give.
I think it's partly because as moms we are 'giving' of ourselves constantly in certain ways and we feel depleted. But when we recognize other parts of ourselves that have value that we can share, we actually fill ourselves back up.
So in 2011, while I know I'll be just as strapped for time as I was in 2010, I'm going to find knowledge, contacts, skills, and most importantly friendship and love that I have to give to family, friends, employees, business associates, Twitter followers, Facebook friends, blog readers and more.
I'm going to find resources to give.
Do.
A few days ago, I joked with a friend on Facebook that I don't often have a status update that says "Done".
Which do you enjoy more, starting or finishing a project? I'd have to say I like the starting more than the finishing. The wrapping up of details just isn't as fun as the excitement of the start.
I've got a lot of tasks on the go that need to be finished up and set to "done". My mind is racing with new ideas that I'm dying to implement, but I've got a bunch to set to "done" first.
But, much of that "doing" will be "delegating" and will include some key "outsourcing" and "hiring".
I recognize my gifts and how I want to spend my time and how my time is best invested. So in 2011, I will move towards getting tasks "Done" either by myself or the best resource.
I am truly excited to embark on the journeys of 2011.
I will change, give and do.

What about you?
Whether you're using Words, Goals or Resolutions for 2011, we want to hear. If you've blogged about it, then add your link below, otherwise share in a comment.
Here is a fun thumbnail style linky…
If the thumbnail Linky doesn't work for you — or you prefer the old style, you can enter in the linky below.
Written by 5 Minutes for Mom co-founder Susan.
You get our feed, right?
What??? You're not on our email list? Oh Girl, do sign up now!