This post may contain affiliate links. Read my disclosure policy here.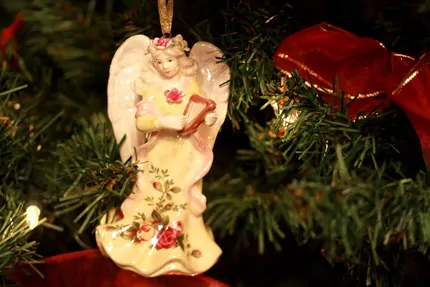 Thanks to Sears, we had the true joy of making Christmas a little brighter for one very special family.
Earlier in the month, we were told of a lovely blogger, Bethany, at Ice Cream Mama. As we read page after page of her blog, we found ourselves deeply moved by her strength and deeply touched by the sadness striking her family.
Her family consists of two young children and an older daughter who is away at school. She and her husband have been dealing with unemployment, depleted savings, too many bills and a recent Stage 4 Cancer diagnosis.
"The Big Guy had been feeling lousy; lot of wheezing and bronchitis like stuff. Doctors did chest xrays, cat scans, stress tests, etc. Nothing showed up. Finally his pulmonologist does a bronchoscopy. With this procedure he stuck a camera down his throat into lungs. I should say, he tried to get into his lungs. BG has a big tumor at the opening of his right bronchus where it meets the main pipe going down. He also has tumors in the right lung. He also has lymph node involvement. His actual diagnosis is Stage IIIb partially differentiated squamous cell carcinoma. It is inoperable. He has had the absolute maximum radiation and is doing chemo. His prognosis is not good. It is so not good that I am not even typing it. Google if you must.
A couple of weeks ago we went to the Big City Cancer Hospital for a second opinion and possible experimental/clinical trial options. Long story short, nothing they can do for him, no trials, no experimental stuff, would even recommend ending chemo as it is just making him sick and is probably not doing anything to the cancer after the fourth treatment."

Our hearts ached for her family, but thankfully we were able to send some joy their way. Sears provided us with a $600 Gift Card to use for this family and we shopped until we dropped.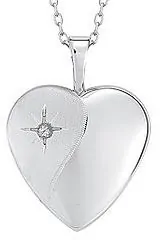 We sent the family clothes, toys, scrapbooks and even an external hard drive to make sure that their precious photos and videos are kept safe.
I have to tell you about my absolute favorite thing that we picked out for the family. We sent Bethany and her daughters their very own locket, so that they could place a picture of their dad inside and keep him close to their hearts each and every day.
Thank you again to Sears for giving us the opportunity to bless this family in such an incredible way this holiday season.