This post may contain affiliate links. Read my disclosure policy here.
Make an animal ears headband for a costume in minutes with these step-by-step instructions for no sew animal ears. You can make these DIY animal ears for cat costumes, bat costumes, bunny costumes, and more.
You still have time to make these animal ears and instantly have an easy Halloween costume!
I love to make simple costumes for our kids.
Animal costumes are always great for a quick, DIY option. (I have shared before my Pink Panther costume tutorial and my black cat costume for kids video tutorial.)
A couple years ago, I made bat costumes for our girls and made this short video about how to make quick, no sew animal ears. Watch it below or see it on YouTube.
For the girls' bat costumes, I sewed ears using the fabric I used for their bat wings. Since I was already sewing their bat wings, a little extra sewing was not an issue for me.
But, for those of you who might not want to sew or don't have time to sew, I decided to also make up a pair with a NO SEW method, using felt instead of fabric. (You could also use a thick fabric that doesn't fray or a material like leather.)
This method works for all kinds of costume ideas — you can make bat ears, cat ears, bunny ears, pig ears, etc.
Supplies to Make an Animal Ears Headband
You may already have everything you will need for your animal ears at home. But if not, a quick stop at a dollar store or a craft store will get you ready.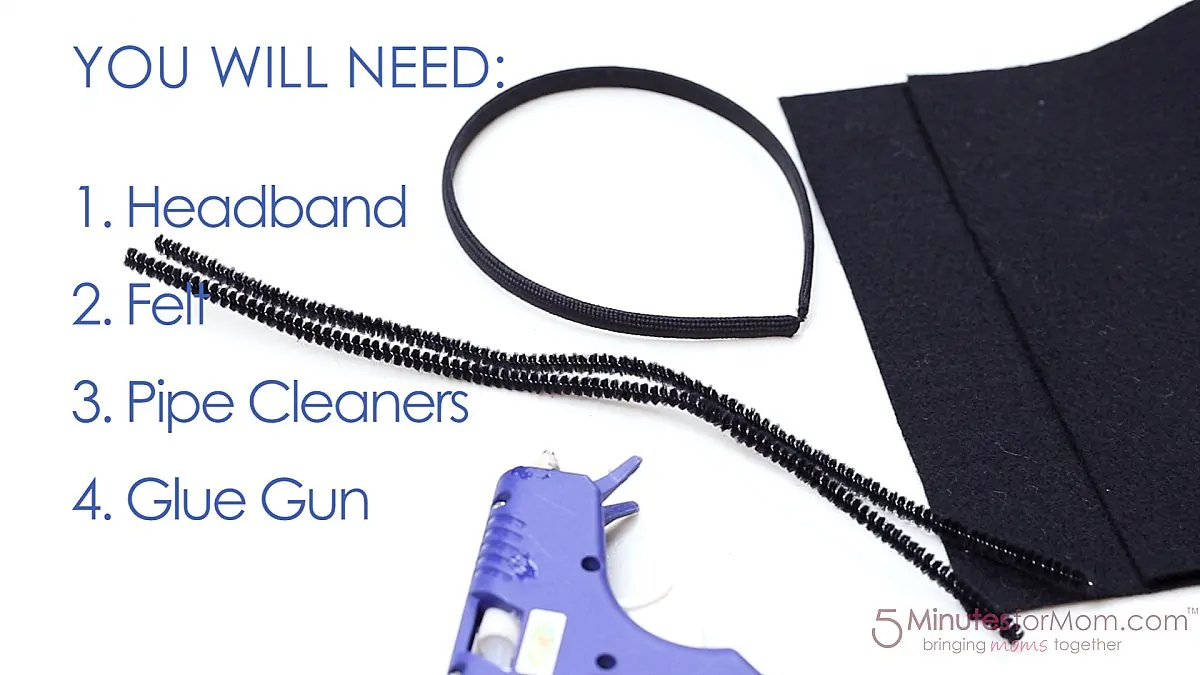 Headband
Felt (in the appropriate color for your costume)
Two pipe cleaners (these will allow you to bend and shape your animal ears)
Glue gun
Steps to Make Animal Ears
Step 1
Use pipe cleaners to form two triangles. Size and shape the triangles according to your costume – small triangles for cat ears, larger triangles for bat ears, and long skinny triangles for bunny ears.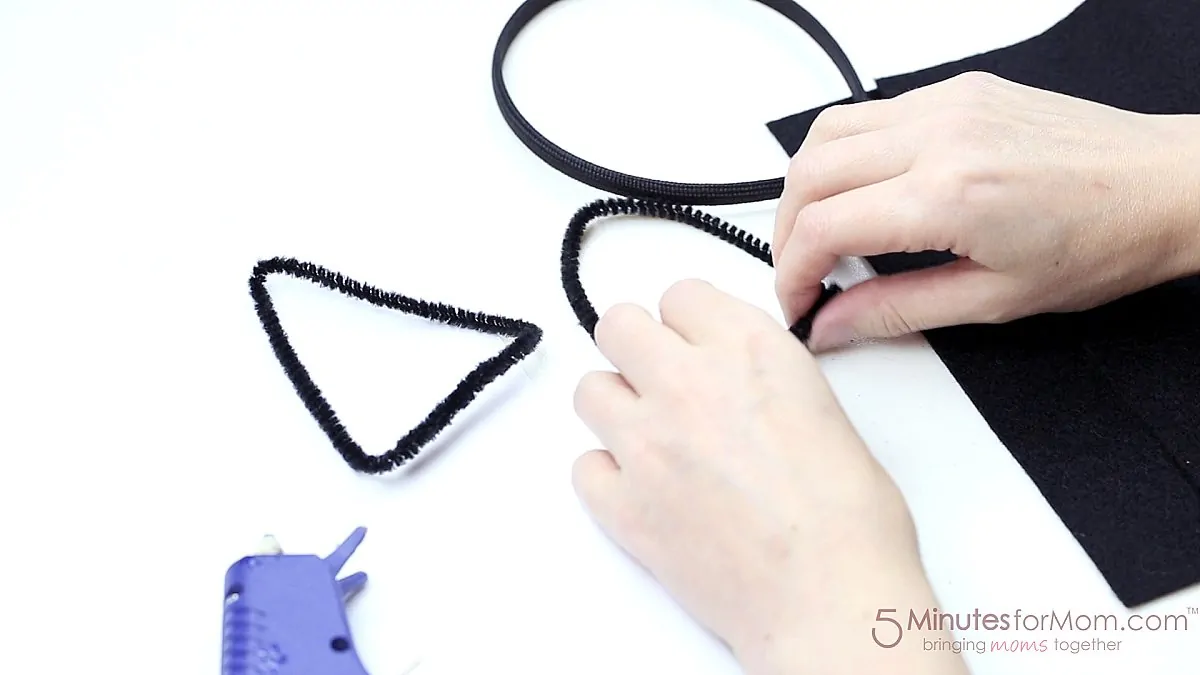 These triangles will serve as the "skeleton" for your ears, allowing you to shape and bend your finished animal ears.
Step 2
Fold felt in half and use the pipe cleaner triangles as a template to cut out your felt ears.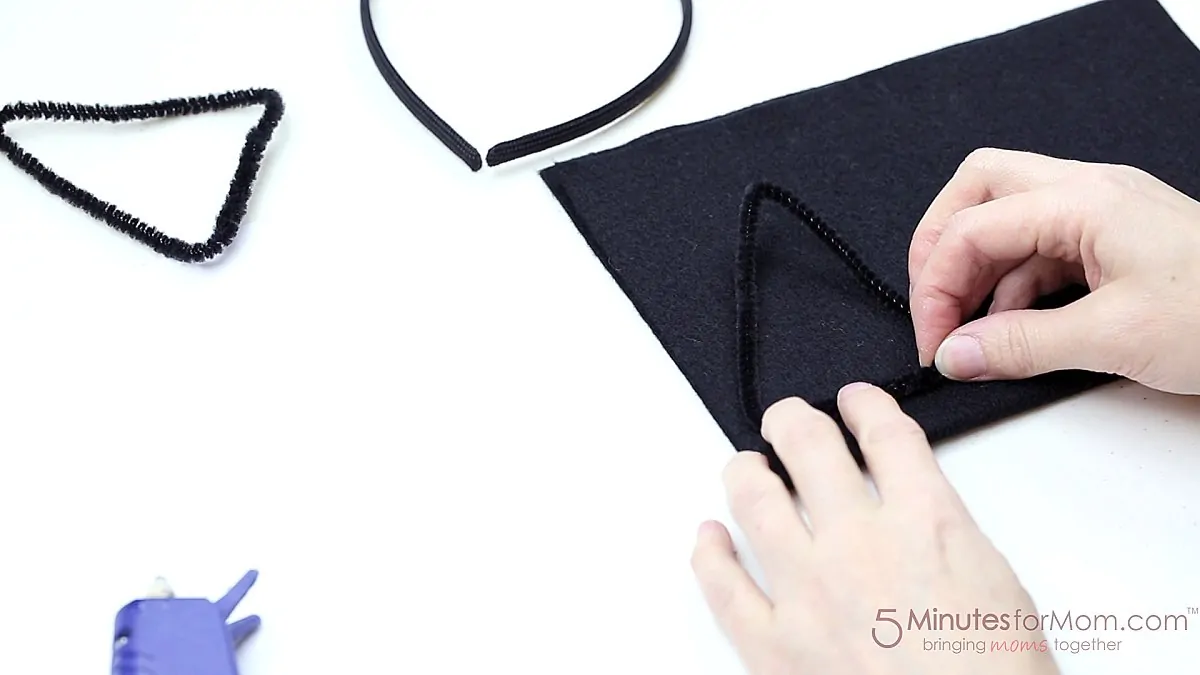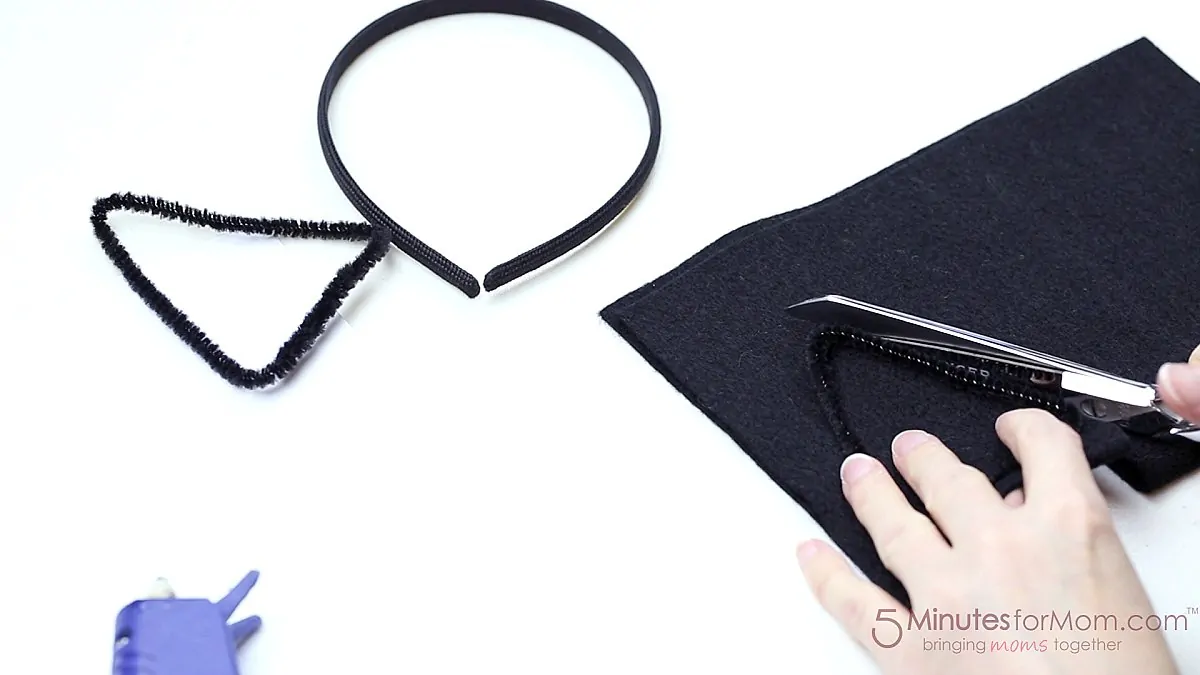 Make sure you cut your felt ears about 1/4 inch larger on each side than the pipe cleaner triangles, and place the bottom of the triangle about 1/2 inch from the fold of the fabric so you have room to fold the bottom of the ears around the headband.
Step 3
Glue pipe cleaner triangles to headband.
Before you start gluing, make sure you decide where you want your ears on your headband.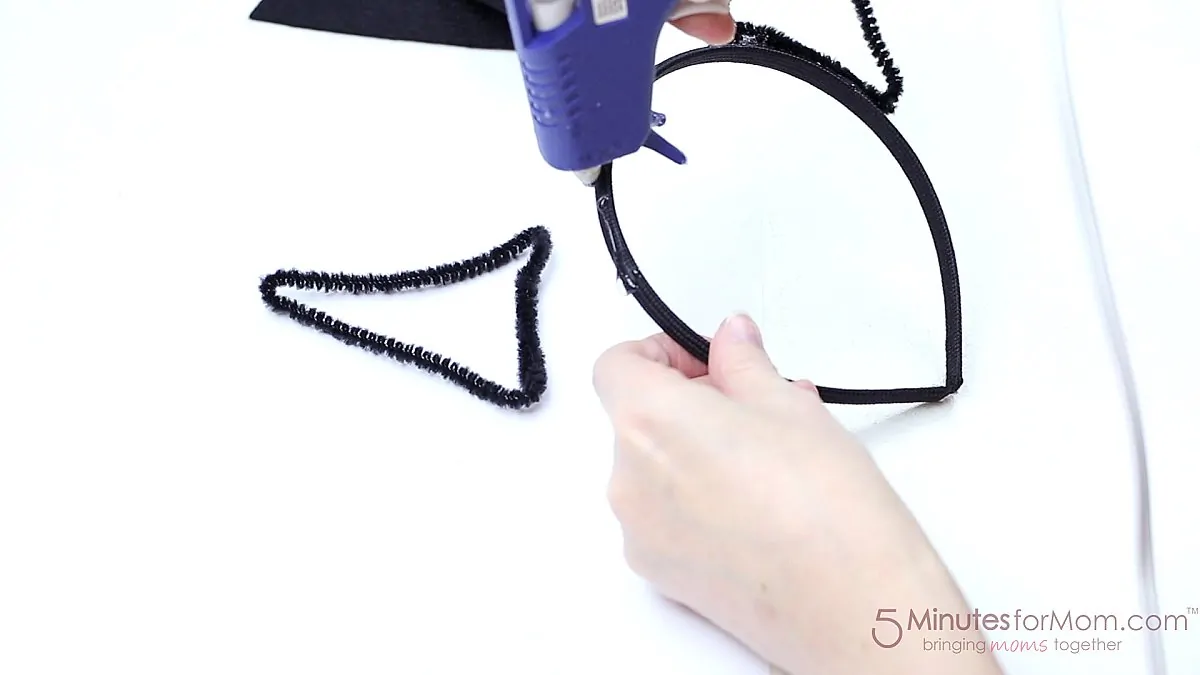 Cat and bat ears need to be further apart, almost on the sides of the headbands, otherwise they will look more like bunny ears.
Step 4
Place felt ears around headband, sandwiching the pipe cleaner ears. Glue in place.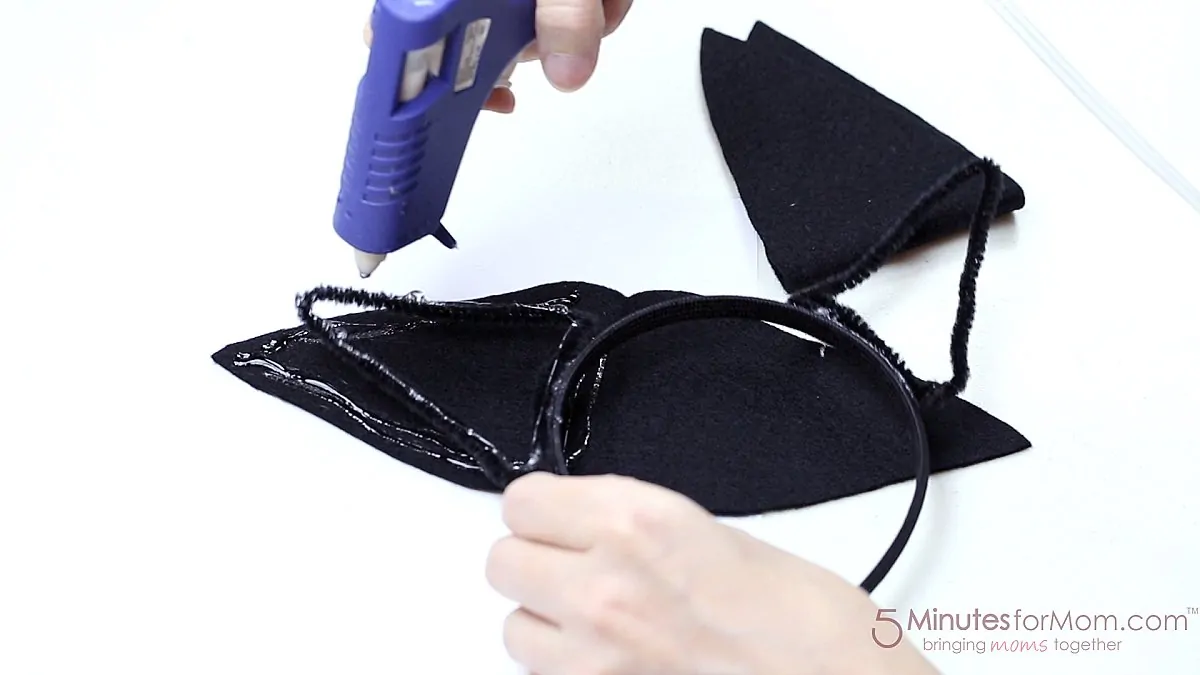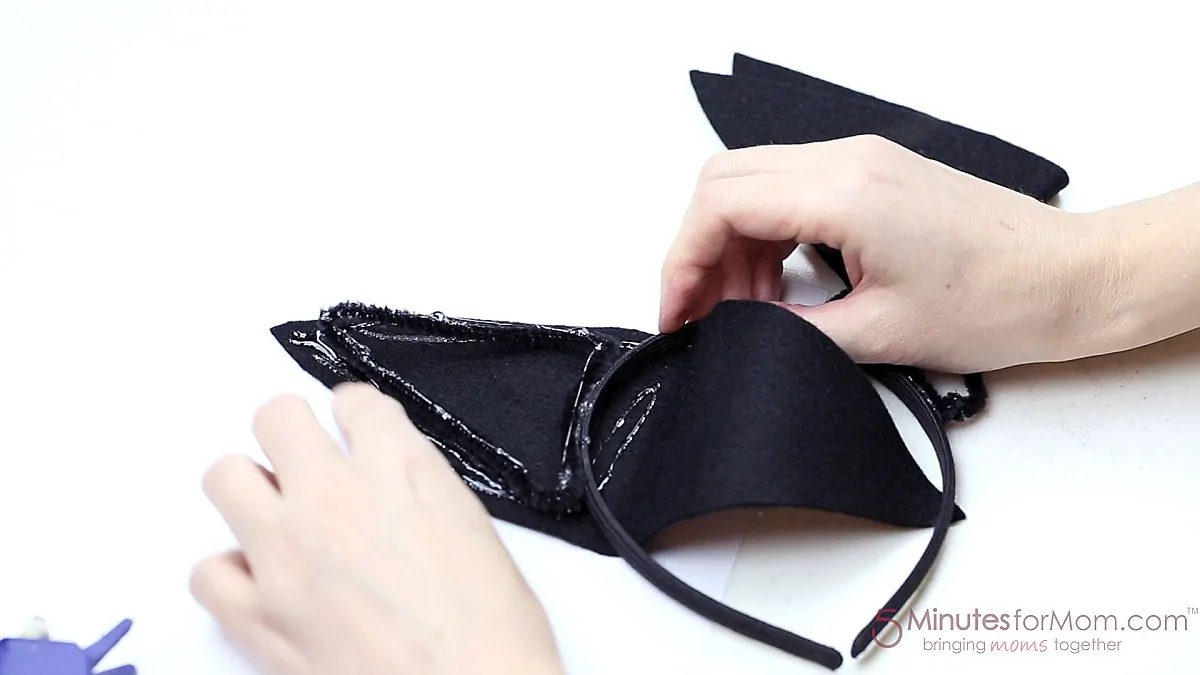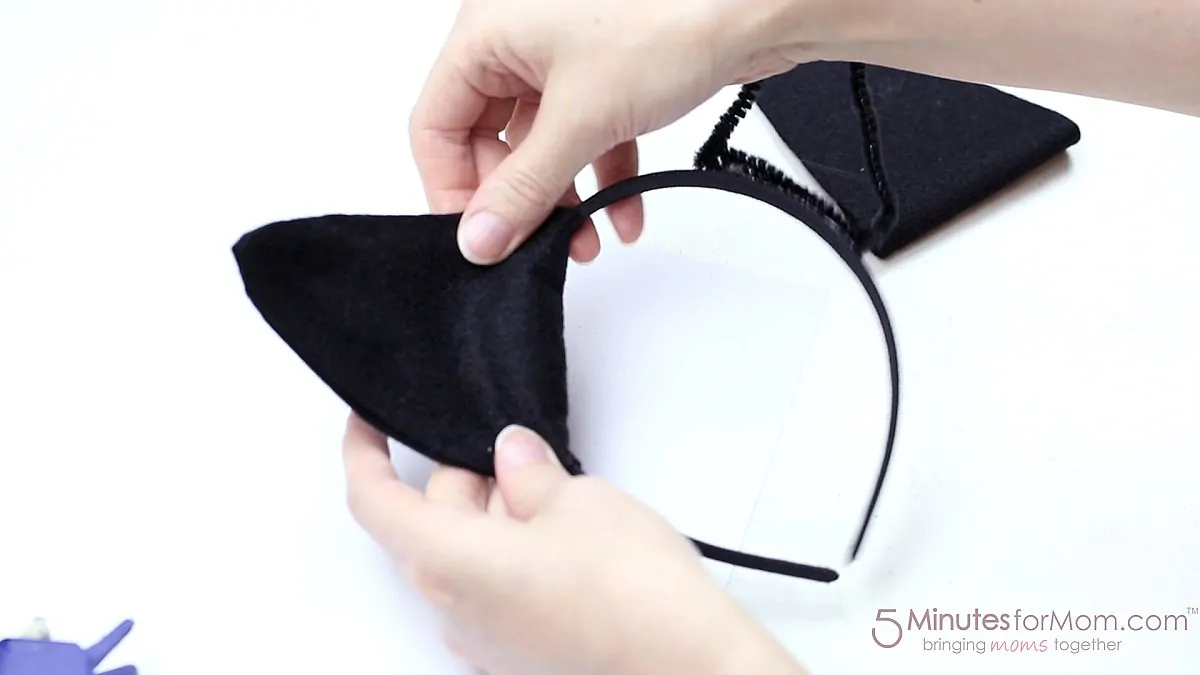 Step 5
Trim any rough or uneven edges and then bend and shape your new animal ears headband.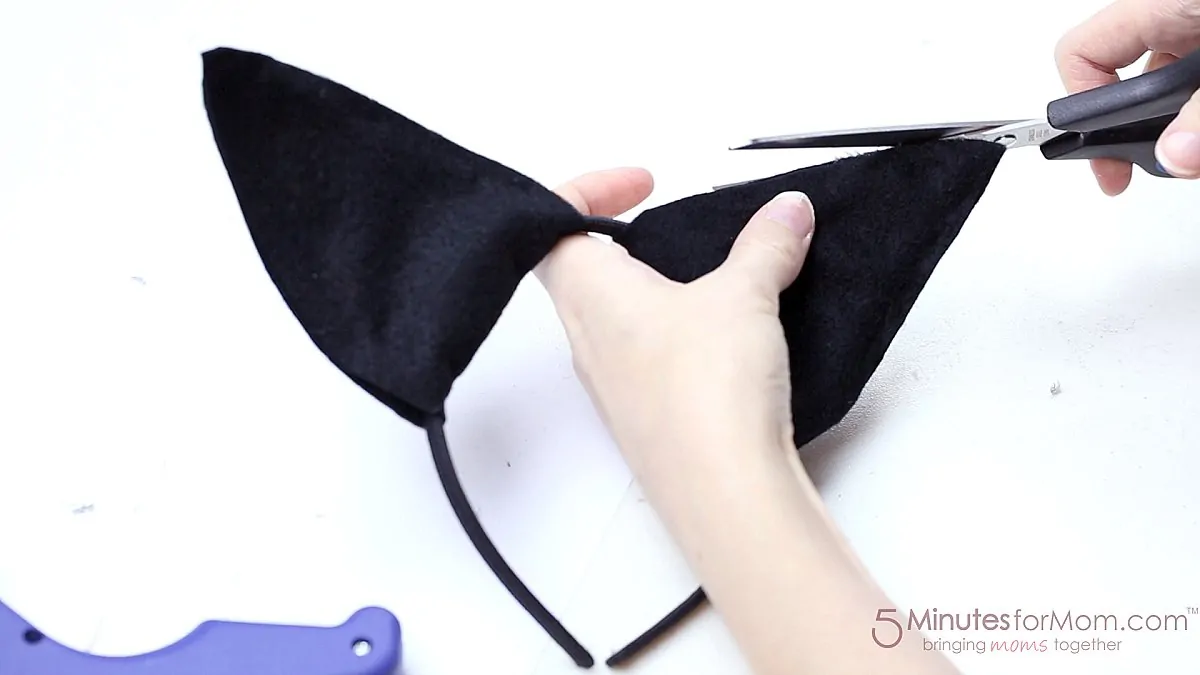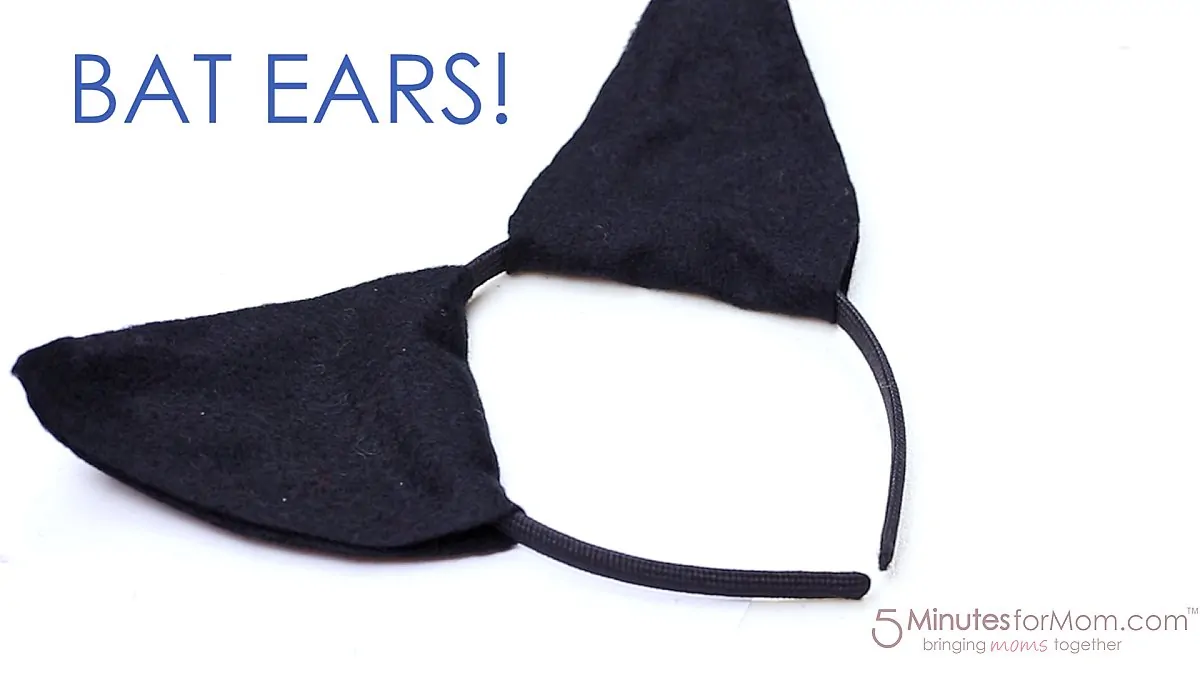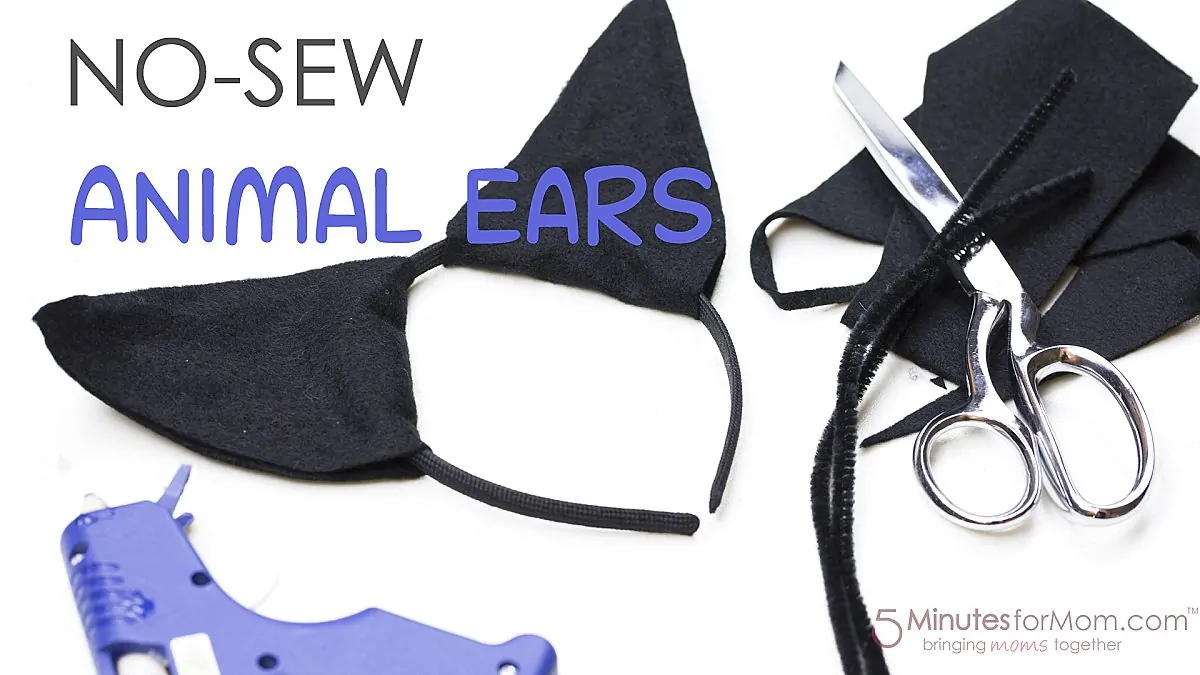 Enjoy your animal ears — and let us know below what animal you created…
More Costume Ideas
Make bat wings to go with your bat ears…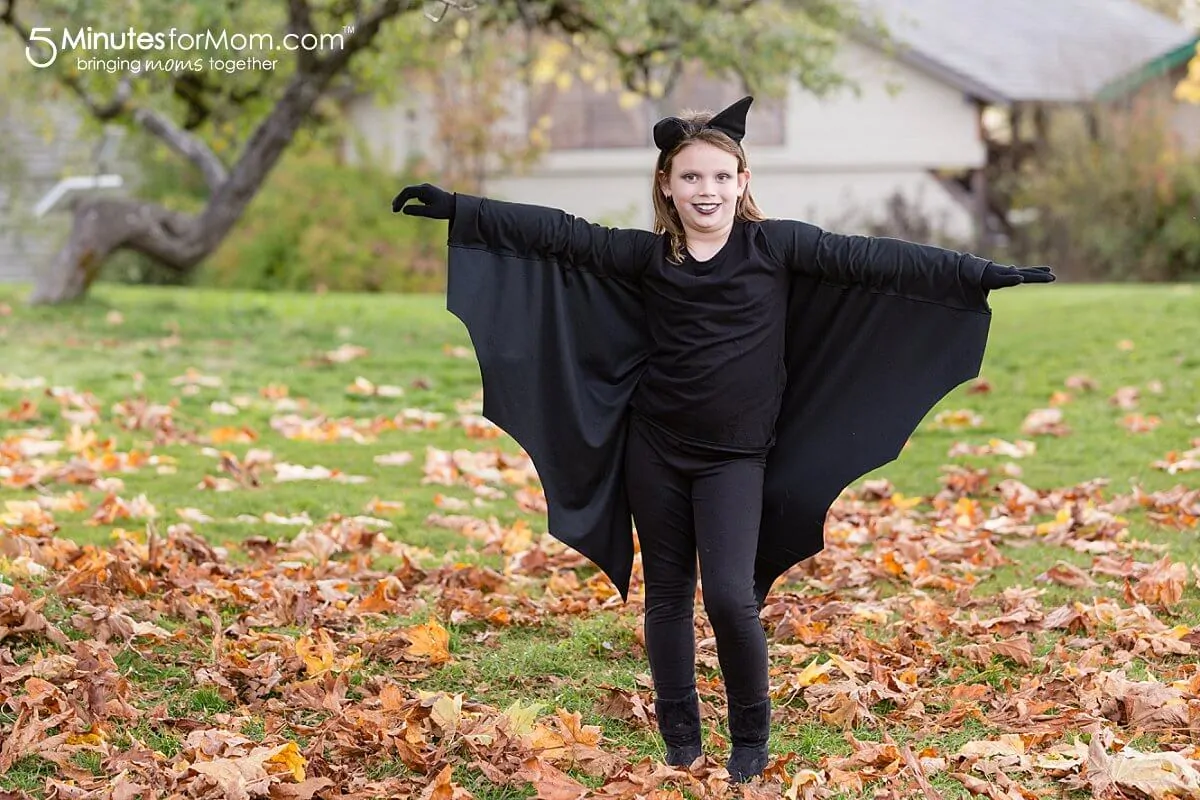 Check out our cat costumes for kids and our cat costume for teens and women.

And this easy DIY Pink Panther Costume Tutorial.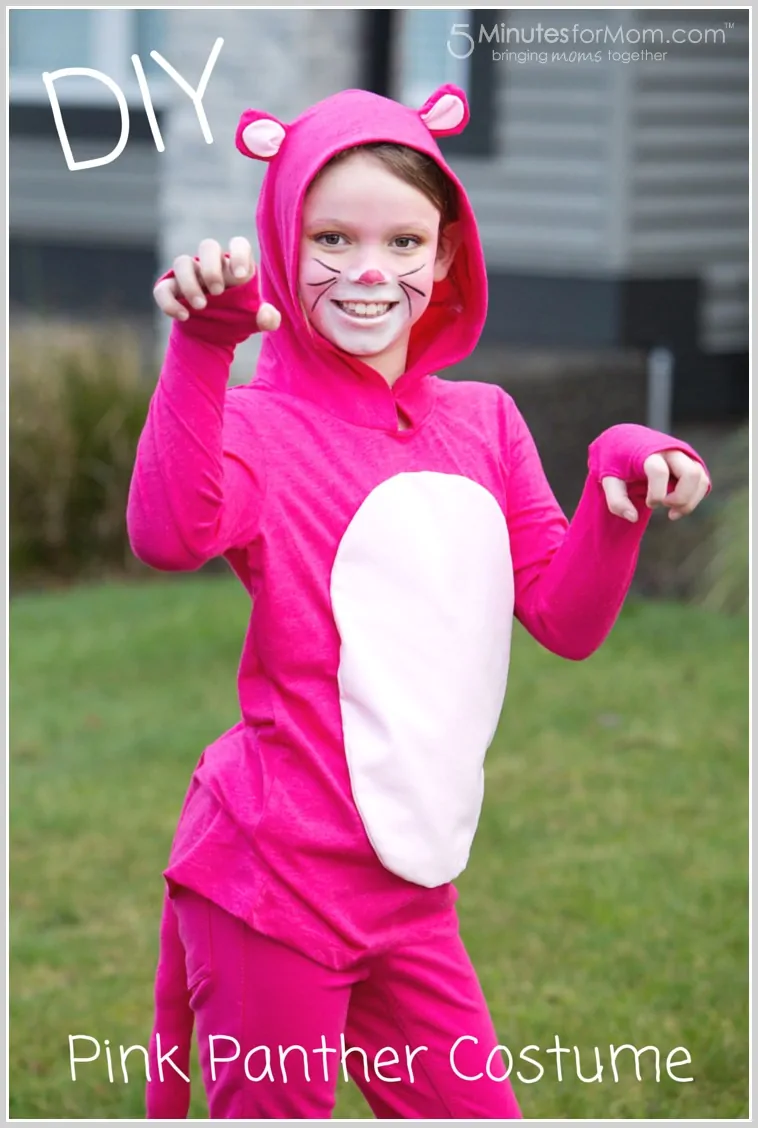 We've made so many different costumes over the years. Don't miss our AmongUs costumes and this stunning DIY ghost costume. You can see how we made these unicorn, fox, and bunny costumes that are perfect Halloween costumes for girls of all ages… from little girls to teenagers.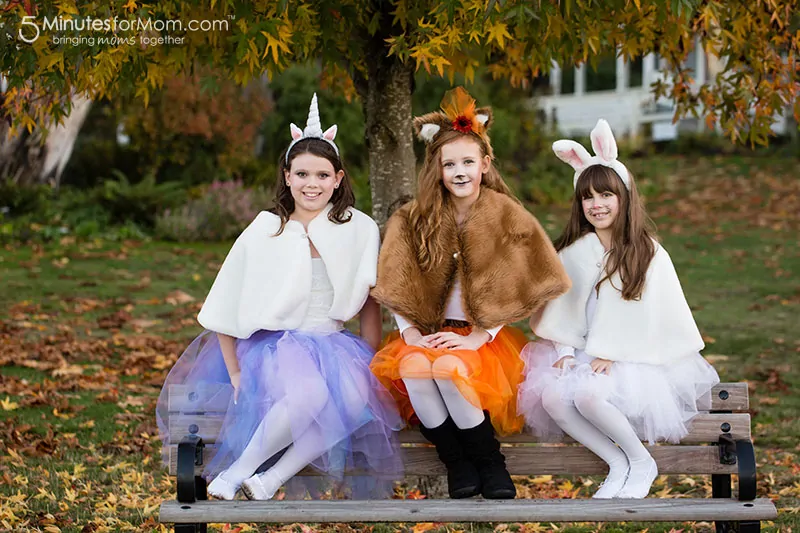 And here are some more DIY teen costumes… Olivia is dressed as a brown bear, Sophia is wearing a DIY Panda bear costume, and Julia is dressed in a DIY pretty cat costume.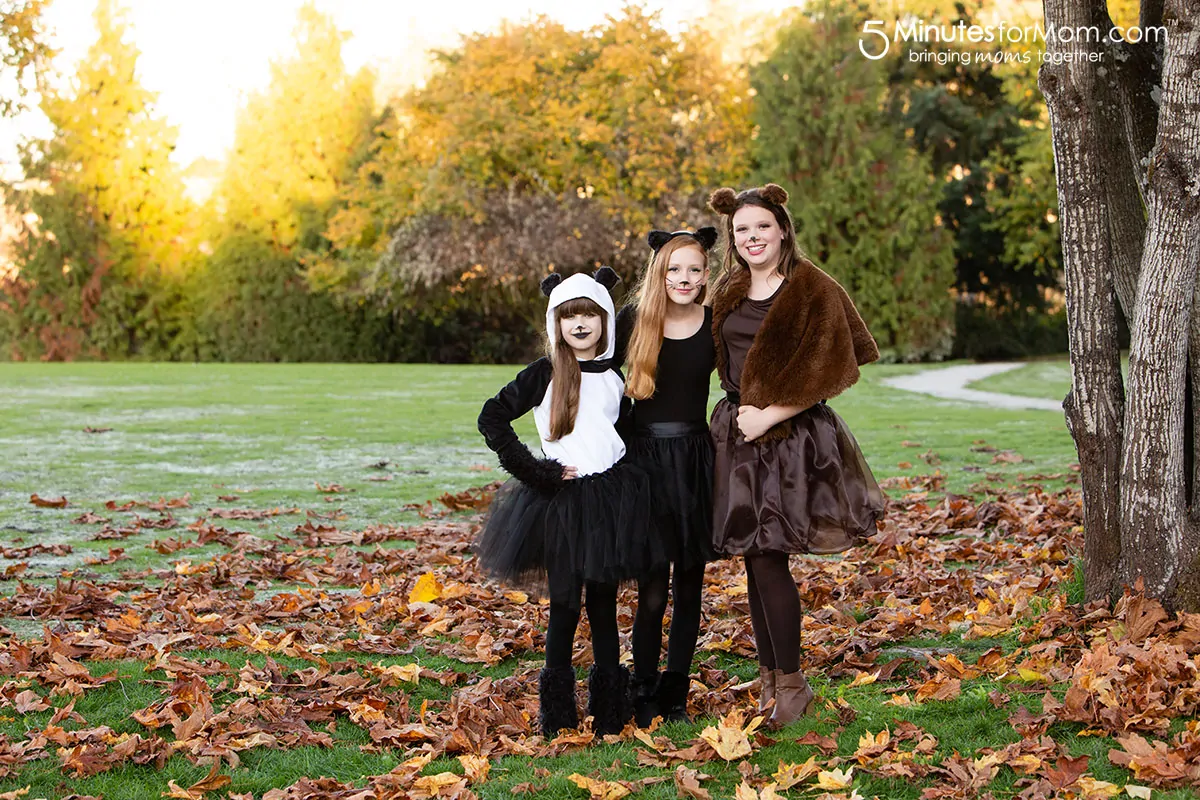 Pin this Animal Ears DIY for Later
Save this tutorial for later or share it with friends on Pinterest. 🙂