This post may contain affiliate links. Read my disclosure policy here.
Do you want an easy DIY Halloween costume? This DIY bat costume is simple to make and your kids will have so much fun running around and trick or treating in these comfy costumes.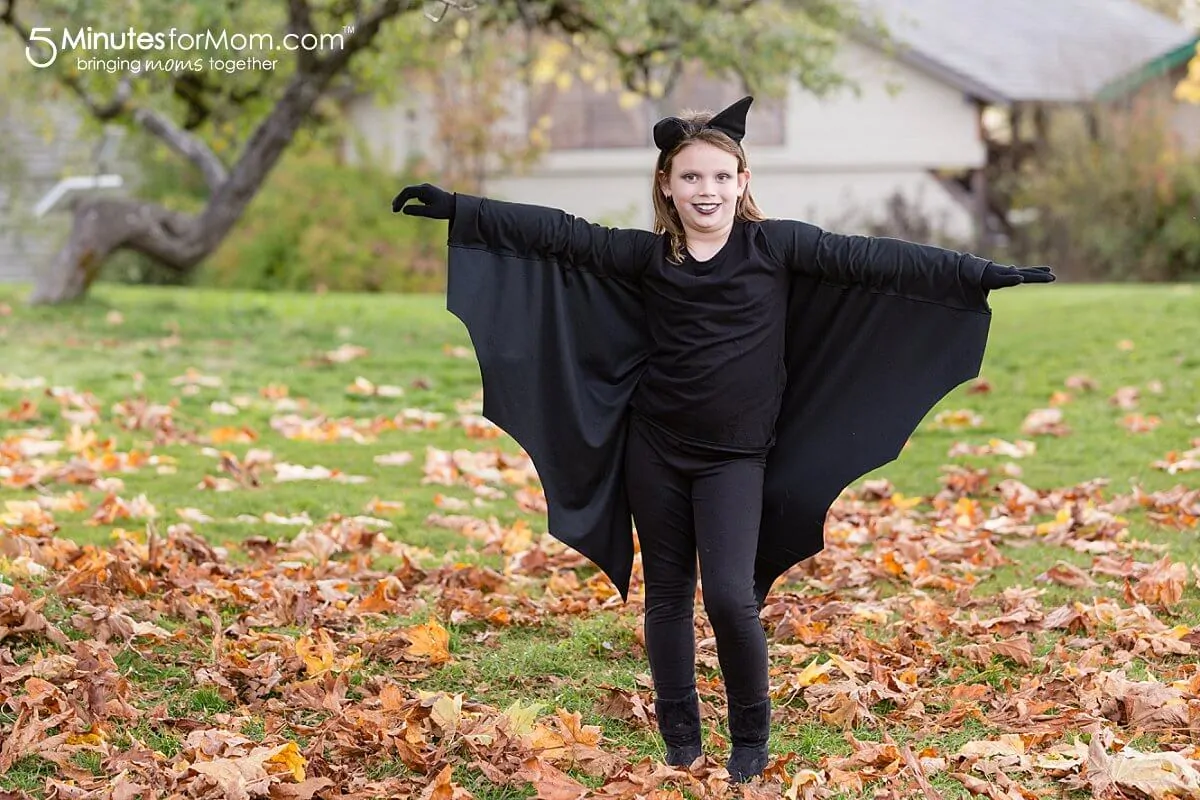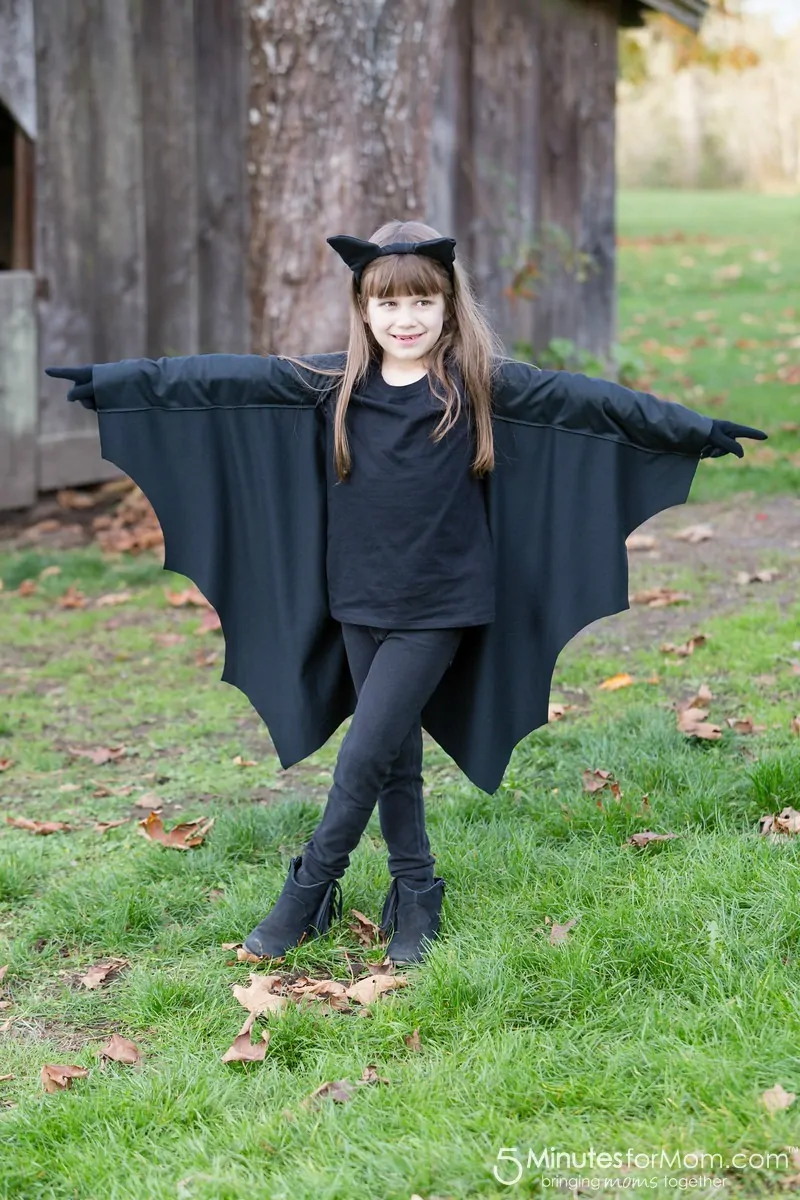 Bats!!!
A few years ago, I made our girls these fabulous DIY bat costumes for Halloween. They were comfortable, easy to make, and so fun.
One of the key parts of this kids bat costume is the bat ears.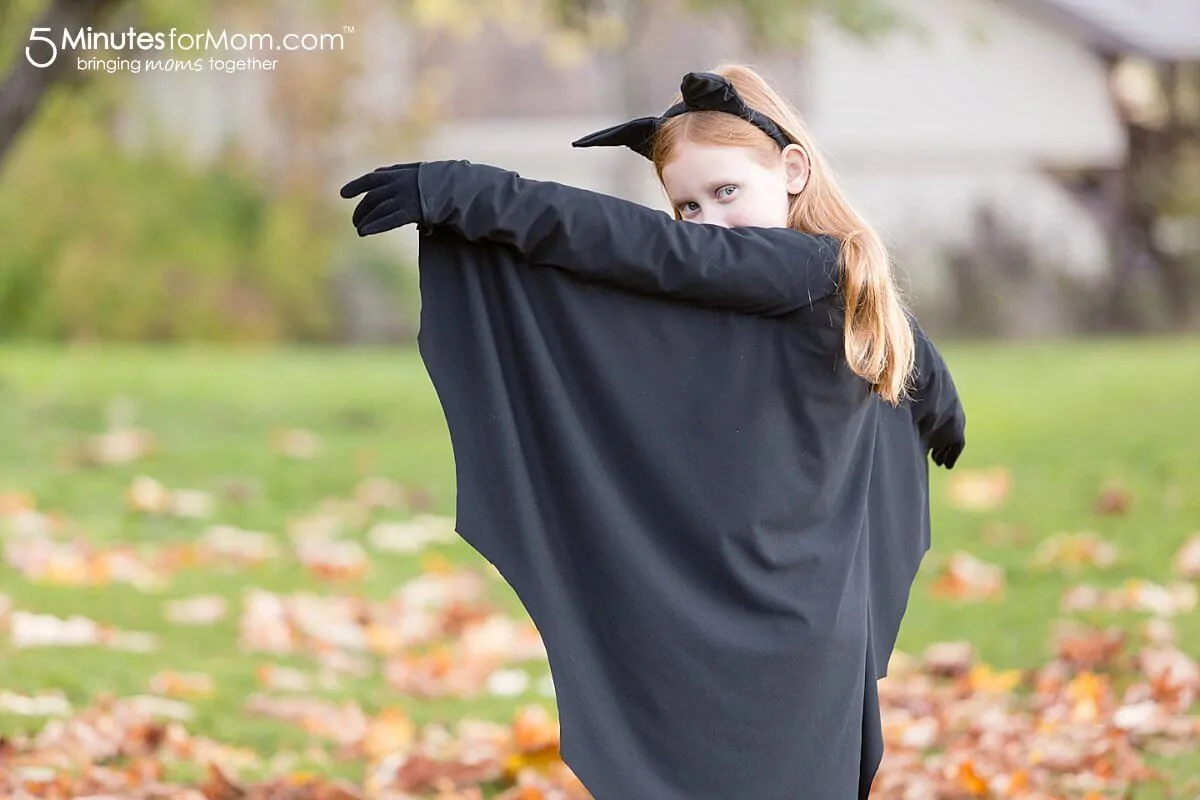 While I sewed the ears that the girls are wearing in this video, you can easily make your bat ears without sewing.
Check out my how to make no-sew animal ears video tutorial.
I originally published this post in 2015 and you can see more photos of our girls wearing their DIY bat costumes that year in our 2015 Halloween Photos Link Up.
That year our girls were obsessed with bats. At school, Julia's teacher read the class a book called "Silverwing" about a young Silverwing bat. So then Susan read the other two books in the series to both Julia and Sophia. The story got them so excited about bats that they all decided to dress up as bats for Halloween.
Since I always make them diy costumes, I worked with the girls to design and make this DIY bat costume. They loved the costumes so much, they wore them around the house for ages after… running around pretending they could fly.
An Easy Costume DIY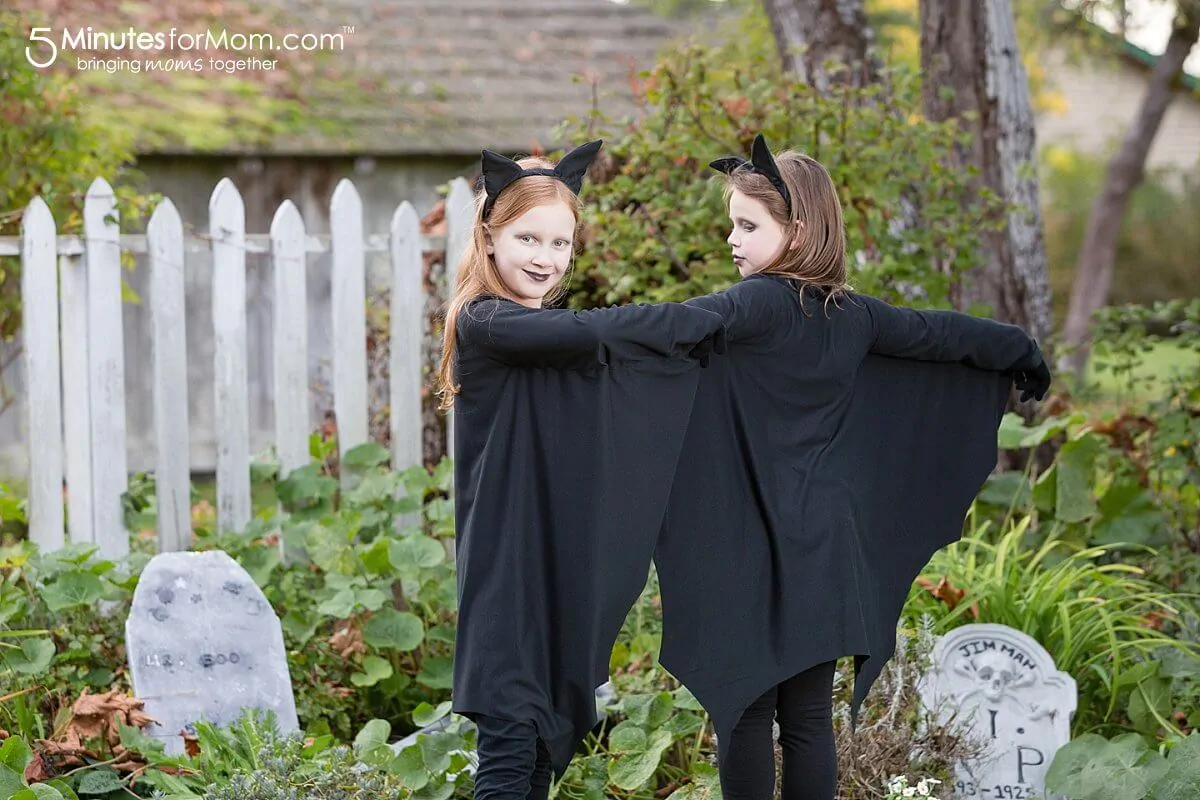 I love to sew, but life is so busy it seems like Halloween is the main chance I get to sew. While in the last several years our girls' costumes have become much more elaborate to make, these bat costumes were nice and simple.
To create a DIY bat costume, you just need to create bat wings and bat ears. The rest of the costume is just dressing in all black and wearing bat-inspired makeup.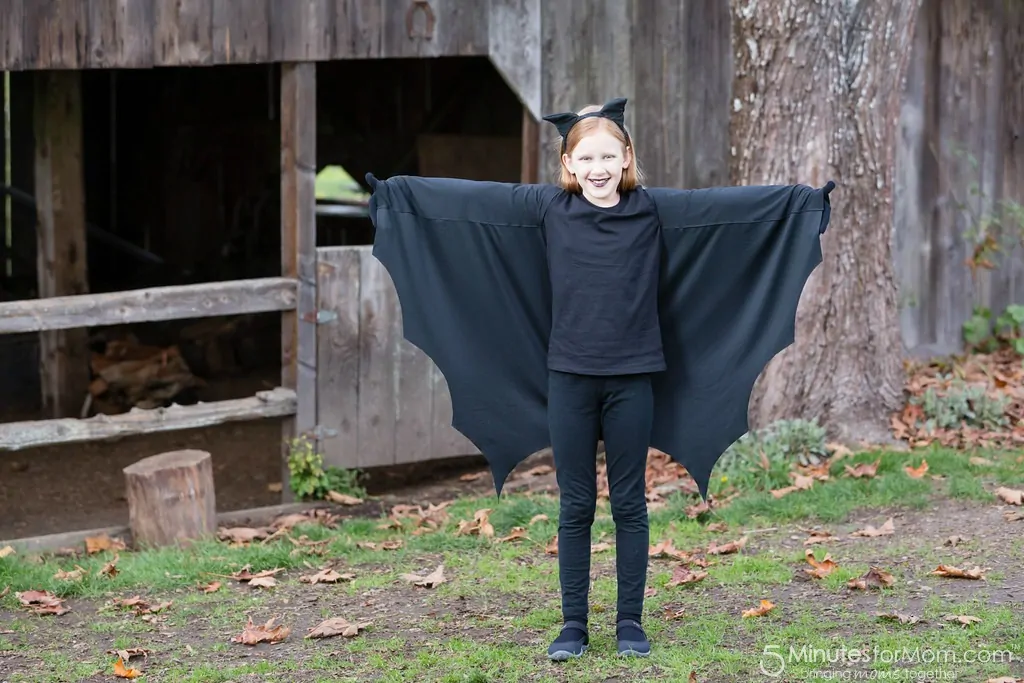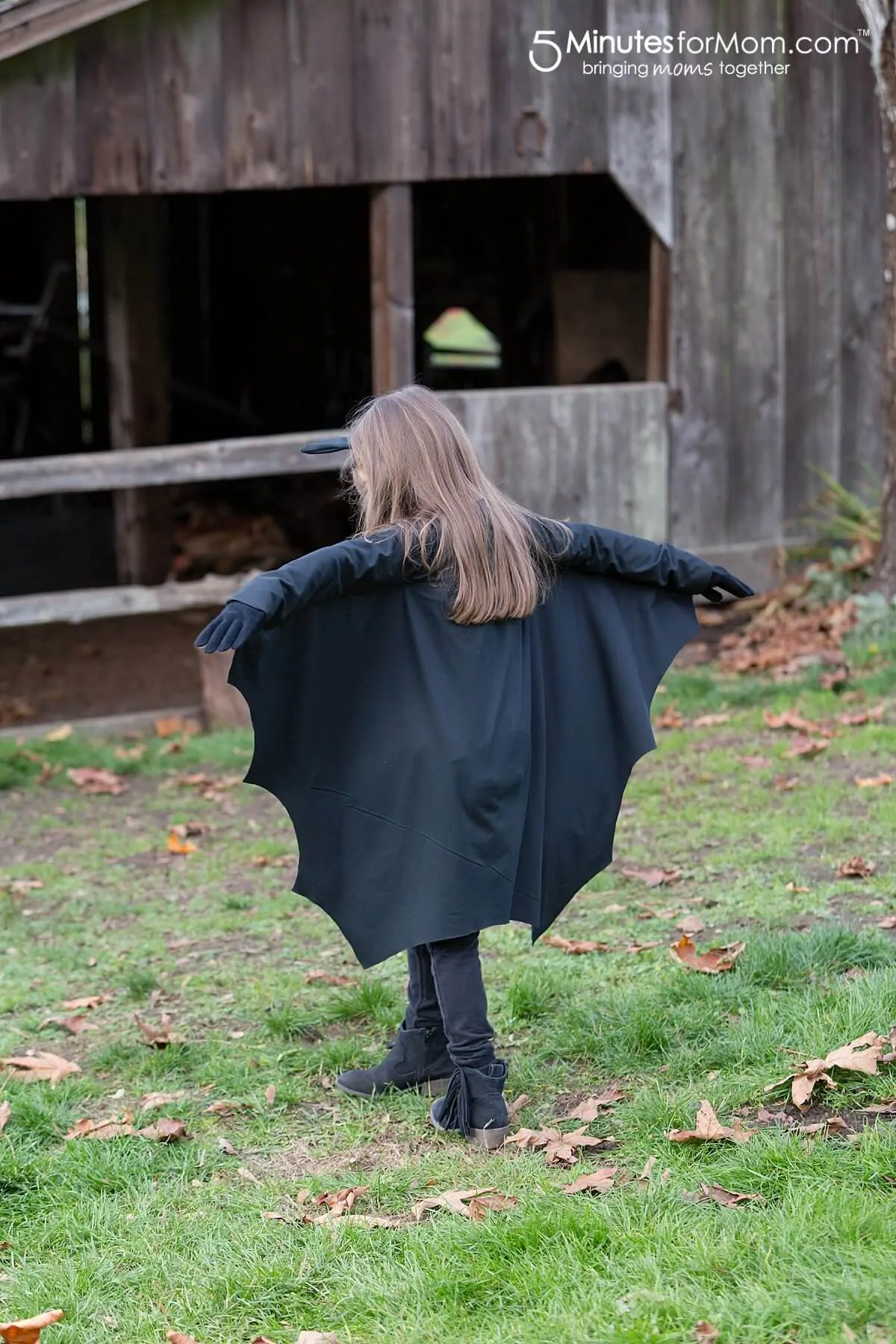 To make the bat wings, I measured the girls' wingspan and drew a batwing pattern. I used the back of wrapping paper to get pieces of paper that were large enough.
At the top of the arms, I extended the pattern so I would have enough fabric to fold over their arms. I then sewed in place.
We used a knit jersey fabric that doesn't fray so that I didn't have to hem the edges. It is also made the wings soft and comfy.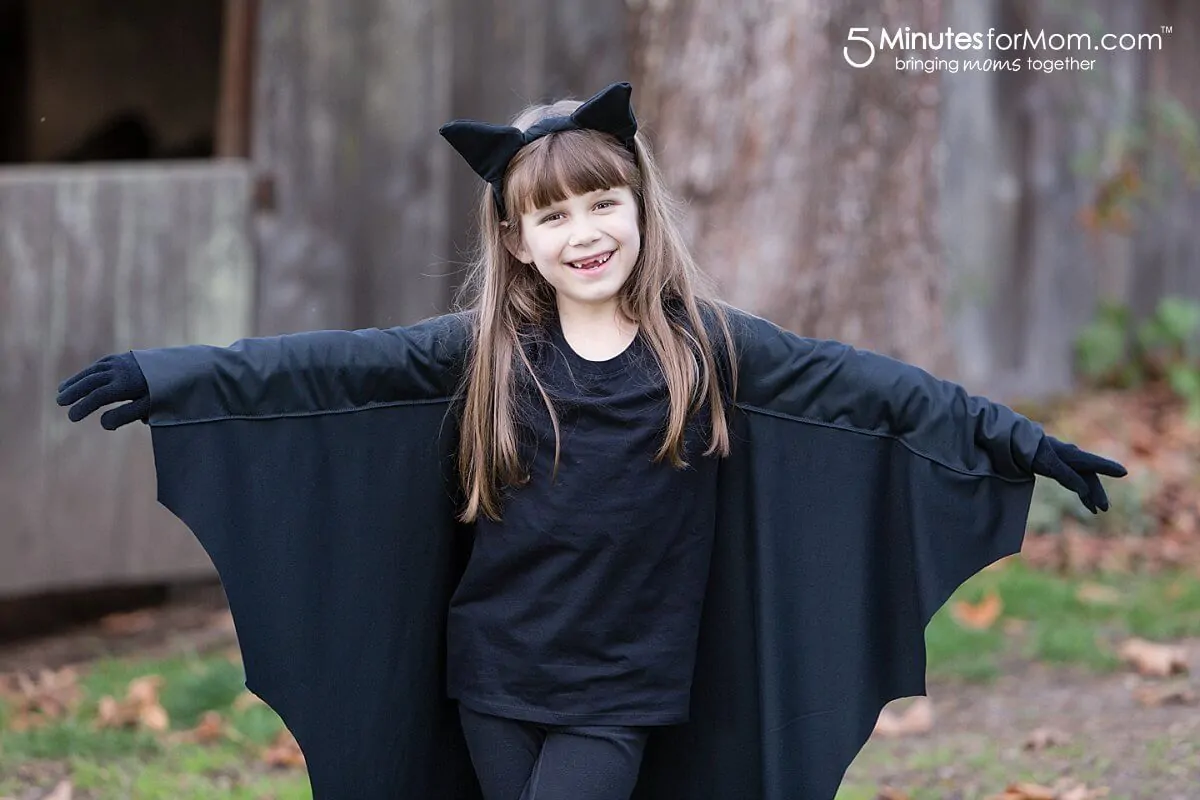 But if you want to keep this as a no-sew project, you could use fabric glue to create your armholes.
After I was finished with the wings, I made bat ears. For a no-sew option, check out my No-Sew Animal Ears tutorial.
For the bat ears the girls are wearing in these photos, I did a bit of sewing.
I made each ear by sewing together two triangles of fabric, turning inside out and sliding over the top of wire-framed ear shapes I had attached to a headband.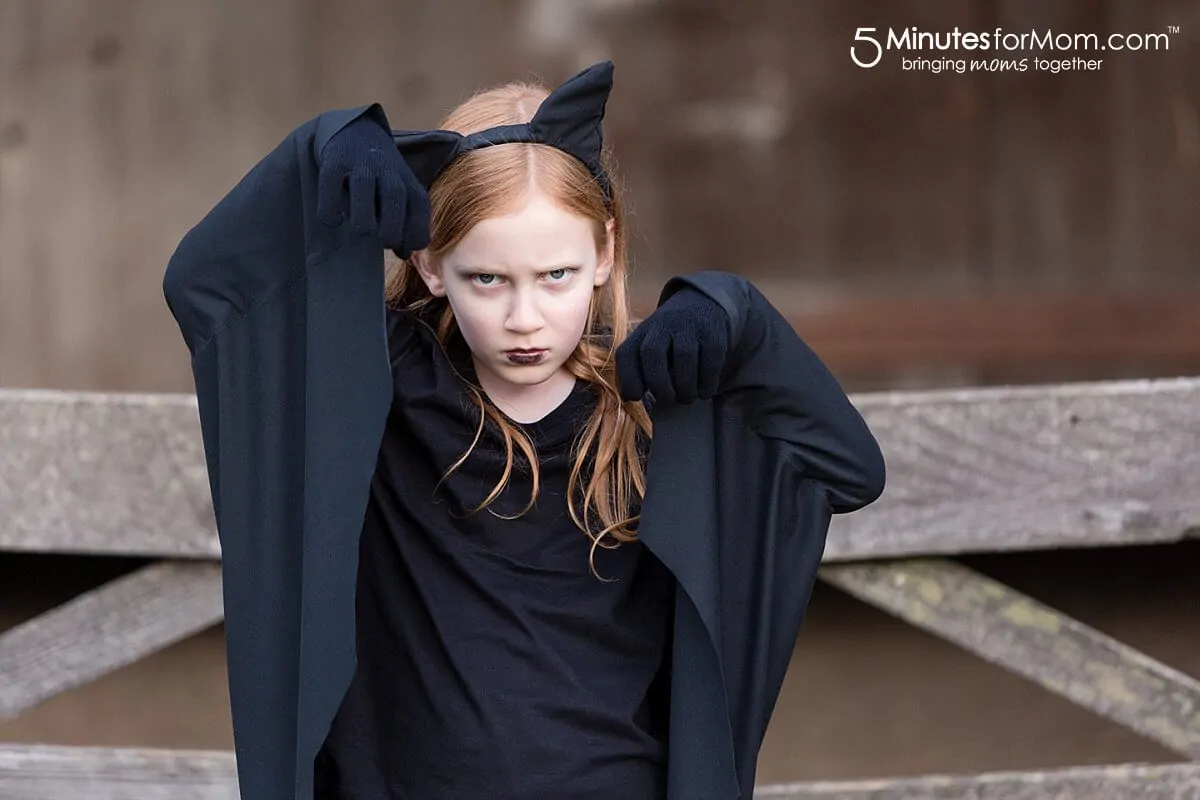 I then wrapped extra black fabric around the headband and secured with hot glue.
A Warm Halloween Costume
One of the key factors in designing a Halloween costume is ensuring kids can actually wear it comfortably to trick-or-treat in all types of weather. Where we live in the Pacific Northwest, it often rains on Halloween and is usually quite cold. So we like to make costumes that keep the kids as warm as possible.
While this bat costume isn't the warmest of all those we have made before, it does still allow for layers. We had the girls wear tights under their leggings and layered a couple of warm tops under the black shirt.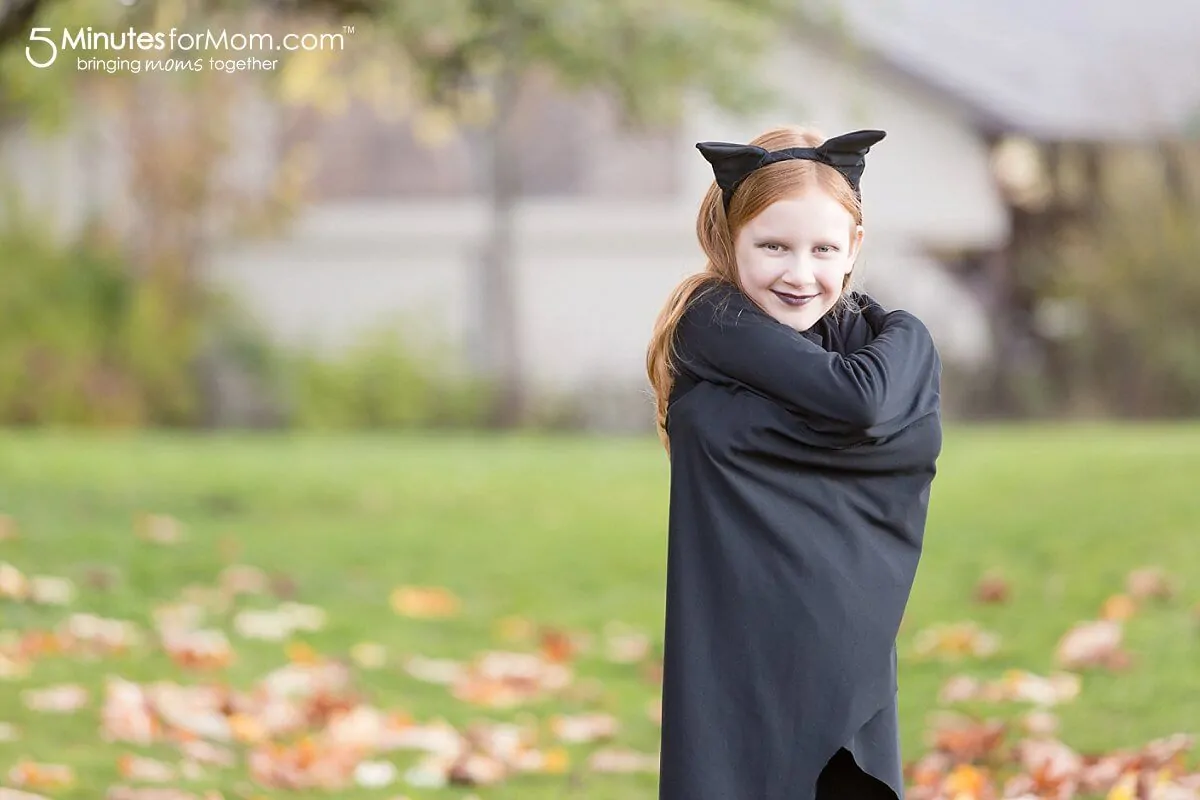 The wings acted like a cape which kept them even warmer.
If you're looking for a slightly warmer costume, you might also like our DIY Cat Costume.
What are your kids dressing up as this Halloween? Do you usually DIY their costumes, buy ready-made, or a combination of both?
Written and photographed by Janice Croze, co-founder of 5 Minutes for Mom
Talk with me: @5minutesformom and Facebook.com/5minutesformom
Pin with me at https://pinterest.com/5minutesformom/
Find More Costume Ideas
The Halloween after we made these bat costumes, we made Sophia and Julia each a DIY Deer Costume.
Each year we've come up with more fun ideas for Halloween costumes for girls.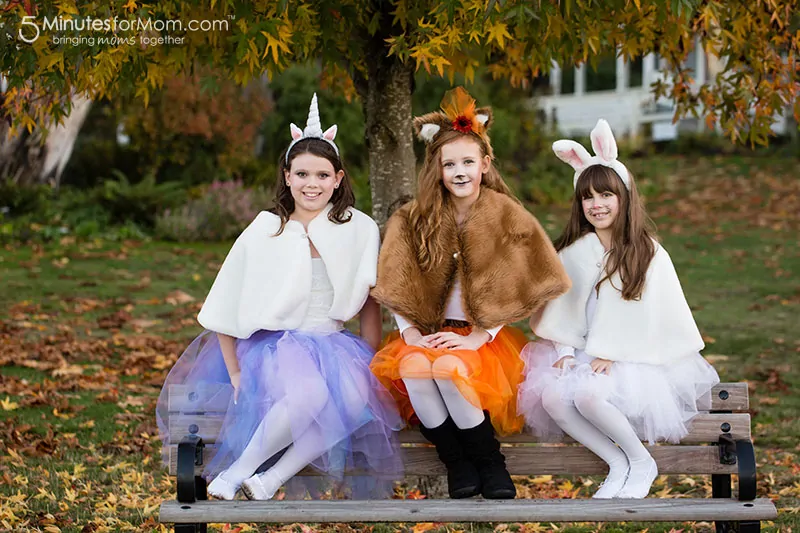 When our girls got a little older, we made these Teen Halloween Costumes that work well for older kids as well as teenagers.