This post may contain affiliate links. Read my disclosure policy here.
This year has been stressful! I think what we all need now is the most relaxing holiday season we've ever had. Let's take all the stress out of holiday shopping and embrace a restful season of deep gratitude with our closest friends and family.
Thanks to Giftster for sponsoring this post.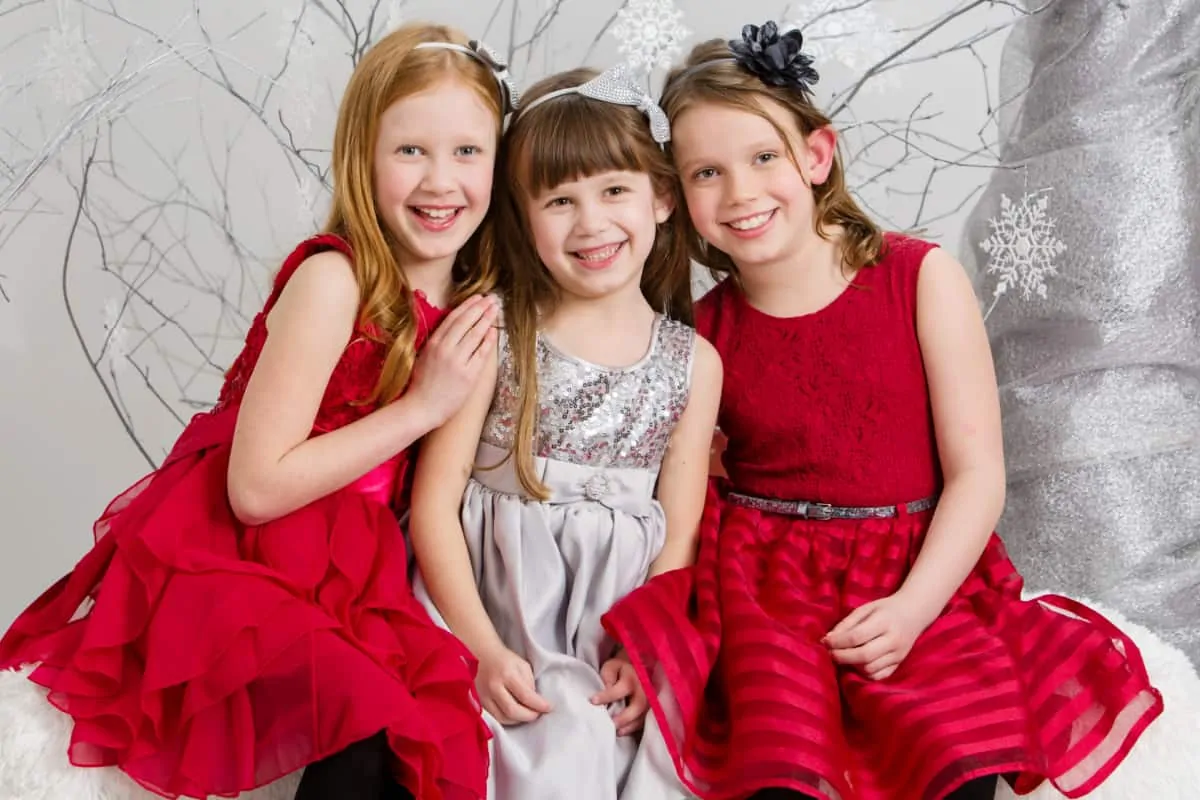 Have you missed seeing your extended family and friends over the last several months? It's been sad to skip celebrating milestones with big parties. And for most of us, this holiday season will bring more missed opportunities as we can't get together with all of our loved ones.
But as this bizarre year has kept so many of us indoors and away from the hustle and bustle of life, I've been trying to focus daily on gratitude. So I am going to bring my focus on minimalism and gratitude into the holiday season.
Secrets to Seasonal Serenity
Janice and I try to keep our holidays as low-key as possible each year. One trick we figured out several years ago is to have our own little Christmas family photo shoot a week before Christmas. The kids dress up and open a present under nice lights and a simple background. Then on Christmas day, we aren't stressed about getting photos of them opening their gifts.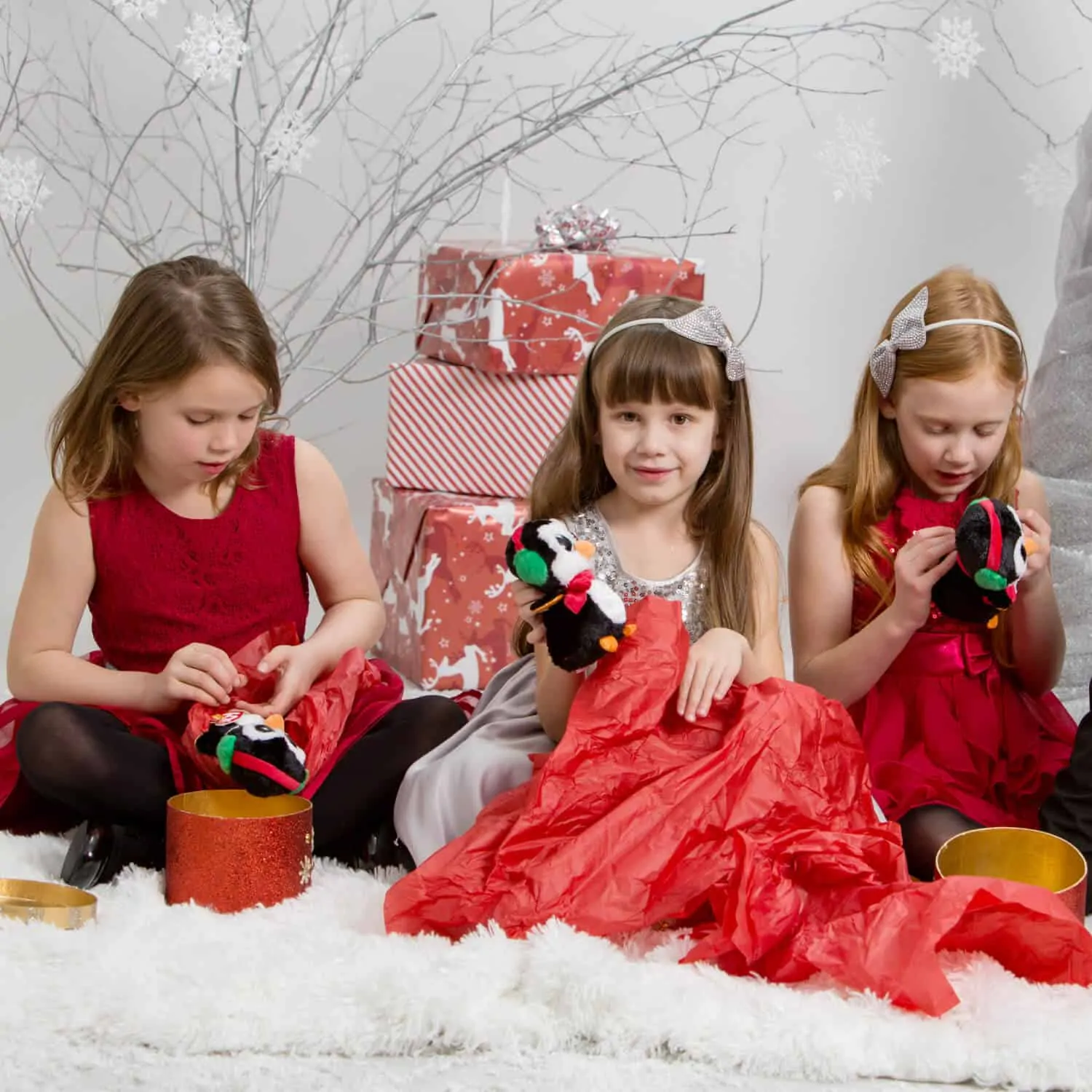 We have simple traditions that our kids enjoy, like going to a Christmas Eve service in the late afternoon, giving us time to relax, bake treats and watch movies on Christmas Eve.
This year, most of us will have our dinner guest-lists cut down to just our immediate family and we may not even be able to go to a church service.
But even when we trim down our holiday to-do list, we still have to conquer the most stressful parts of the holidays… Shopping For Gifts!
Good news… it doesn't have to be that way.
This is THE year to toss shopping stress to the side. Try these ideas to simplify gift giving for you and your family.

7 Ways To Take The Stress Out Of Holiday Shopping
1. Manage Expectations
The first step to a stress-free holiday season is to set everyone's expectations to a manageable level.
The holidays will be different this year and we may need to help our kids get ready for the change. How much the celebrations will change really depends on each family. For some families (mine included), money is now really tight and there will be fewer presents than usual.
And for most of us, we won't be going to holiday dinners or parties at family and friends' houses. Depending on how big your extended family is… this may be an enormous change for your kids.
But if you can switch your perspective to be thankful for this extra time to focus on your kids and those in your household, it can help you to look at the silver lining.
With reasonable expectations, everyone will be more relaxed and thankful for the celebrations we can still have.
2. Set a budget
Since many of us have been financially impacted by the pandemic, it's more important than ever to set a budget for your holiday shopping.
It may be extra tempting this year to buy lots of expensive gifts for everyone we love to try and make up for the difficult times. But remember that you don't need to overspend to show your love.
3. Make lists
The best way to reduce the stress of holiday shopping is to use the app Giftster to manage your families Christmas wish lists and keep track of all the gifts that you need to buy.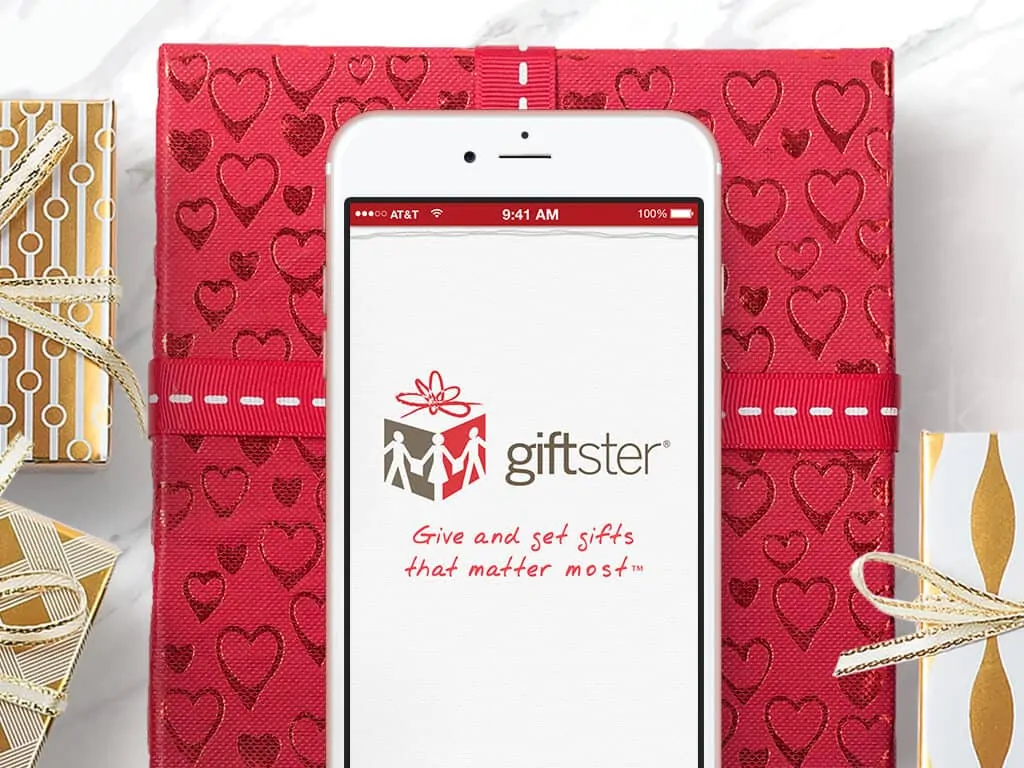 You may be used to grabbing a pen and paper and scratching out a quick Christmas shopping list. But this is the year to take your Christmas list to the next level with this genius wish list app.
Giftster is a year round wish list… a gift registry for our kids and everyone in our family.
At first you may think it sounds a bit strange to create a gift registry for your kids, yourself, or your other family members.
But once you try it… you'll be hooked.
You'll love how it helps you stay organized, stick to your budget, and stop wasting gifts.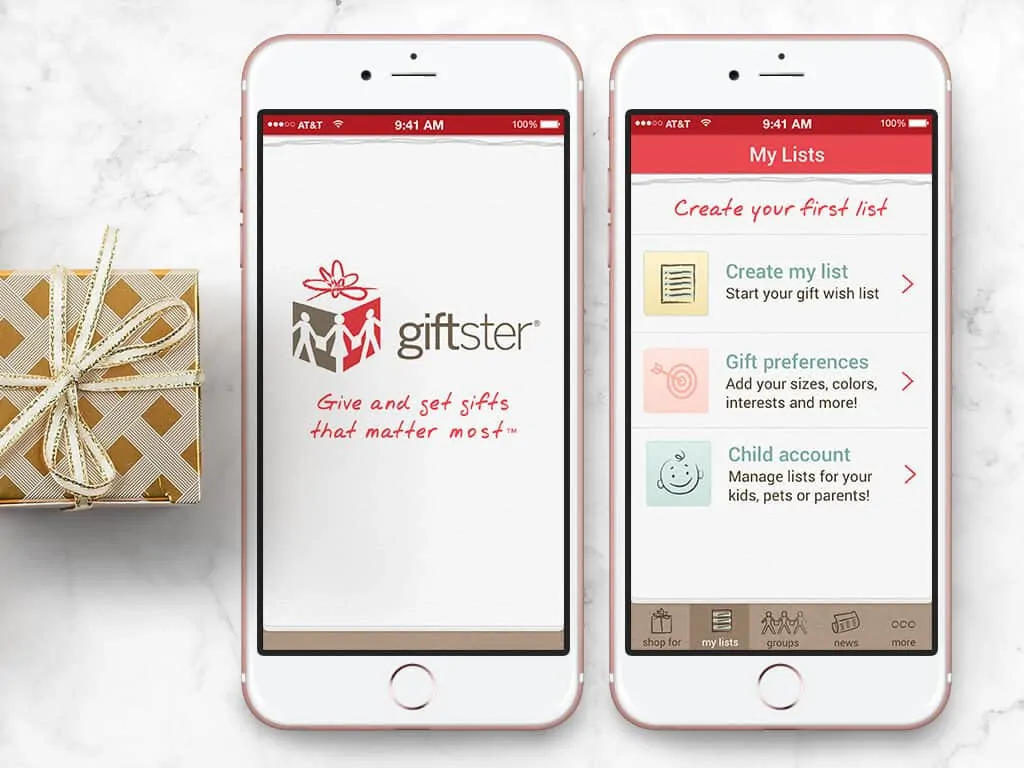 Your family can use wish lists in various ways. You may have some gift ideas that are just loose suggestions or ideas that help give guidance to make shopping easier. Or you can link directly to exact items to make shopping lightening fast and remove any risk of returns.
Gift ideas that you add to Giftster don't need to have a shopping link or cost money. You can even add non-profit organizations to your wishlist.
I love that there is a place in the app to list clothing sizes, color preferences, and more.
If you feel a little awkward about telling your friends and family that you've made a wish list, consider this…
Shopping for gifts is a major pain point in most people's lives. You are HELPING your friends and family by suggesting you all get set up with Giftster.
You're letting them know about a helpful way you can ALL save time and money by quickly adding some ideas to Giftster.
The thing is these days most people already own what they really need and it's almost impossible to guess what the few things they really want or need could be. When we use Giftster to let each other know what we like and what we need, we're giving each other the gift of a stress-free holiday.
4. Give purposeful and thoughtful gifts
Using a wish list app to have your family members suggest gift ideas and manage the shopping, doesn't mean gifts have less meaning.
Add creative gift ideas to your lists. Gifts that encourage family time like puzzles, board games, and crafting supplies are perfect for kids.
Browse online gift guides to get ideas for your own wish list and also for your kids' wish lists. If some of your family members are struggling to think of their own wish list ideas, you could send them some suggestions from gift guides you've found online. Then they just add those ideas they like to their wish lists. (And you don't waste money buying something they don't like.)
The best part about making a gift wish list for your kids and keeping it up to date all year round is that your extended family can help you get what your kids really need.
5. Give homemade cards, DIY gifts and experiences
Homemade cards and gifts are a wonderful way to add special meaning to the holiday season.
A fantastic way to show your love to family and friends is to buy them something they really want and then to make a card or an extra DIY gift.
When you put time and care into creating something special (and especially when you present it alongside another gift they really want or need), you are sure to create the perfect gift experience.
Also, if you'd like to encourage your family to not spend money on gifts, you can use the lists in Giftster to include non-traditional gift ideas such as experiences or ways to spend time together like "go on a picnic" or "movie night".
Parents and grandparents can include items like "dusting the house", "window cleaning", or other chores to enable children to give "gifts" that really help out.
6. Enjoy wrapping – treat yourself to movies and treats
For moms, wrapping gifts can often feel like another chore we have to get done.
But I like to remember how my own mother used to treat her Christmas wrapping as a reason to relax with tea and shortbread… and a classic Christmas movie.
She used to take over our TV room for a few days and enjoy some peace and quiet as she wrapped gifts so beautifully they could have been presented to Martha Stewart.
7. Don't feel you have to do everything yourself
Moms tend to take on ALL the work of the holidays. But we need to try hard to release ourselves from the burden of all the holiday chores.
While, the first step is to reduce the overall number of tasks brought on by the holiday season, the second step is to delegate some of those tasks to other family members.
If you have a spouse, let them know how important it is to you that they help. And then do NOT micromanage the process. If you ask your spouse to help the kids put the lights on the Christmas tree, resist any urge to fix them afterwards.
Kids love to help… but again, you have to lower your expectations. You can get your kids to help you wrap some presents, as long as you don't worry about if their wrapping looks a little messy.
It can be tough to let go of perfectionism, especially when you feel like your house guests or gift recipients might judge your decorating or gift wrapping. And you can always make a subtle mention of how proud you are of your kids for helping.
The most important thing is that you don't feel burdened by chores so you can enjoy the holidays.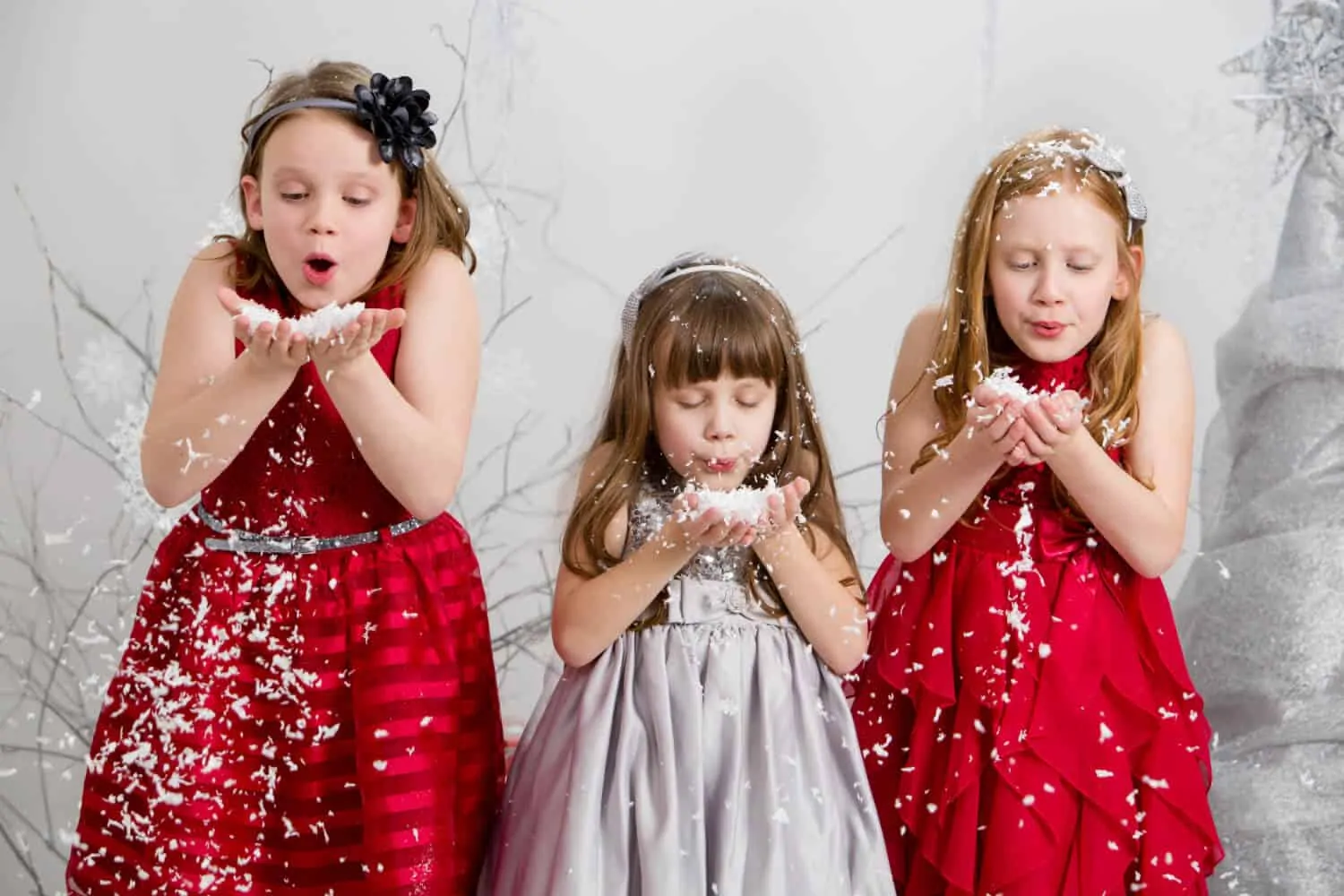 We hope all these ideas for how to take the stress out of holiday shopping help you have a wonderful time with your family and friends.
Take a few minutes now and ask yourself… What are YOU wishing for?
Quickly set up your Giftster account and tell your family the good news… gift giving is about to get really easy!