This post may contain affiliate links. Read my disclosure policy here.
Are you looking for fabulous Christmas gift ideas for her? We've got you covered with this carefully curated Holiday Gift Guide for women. The team here at 5 Minutes for Mom has been hard at work creating this collection of the unique gift ideas for all the women on your holiday shopping list. Some of the items in this guide use affiliate links, some items are from our sponsors, and all are perfect for any woman on your list.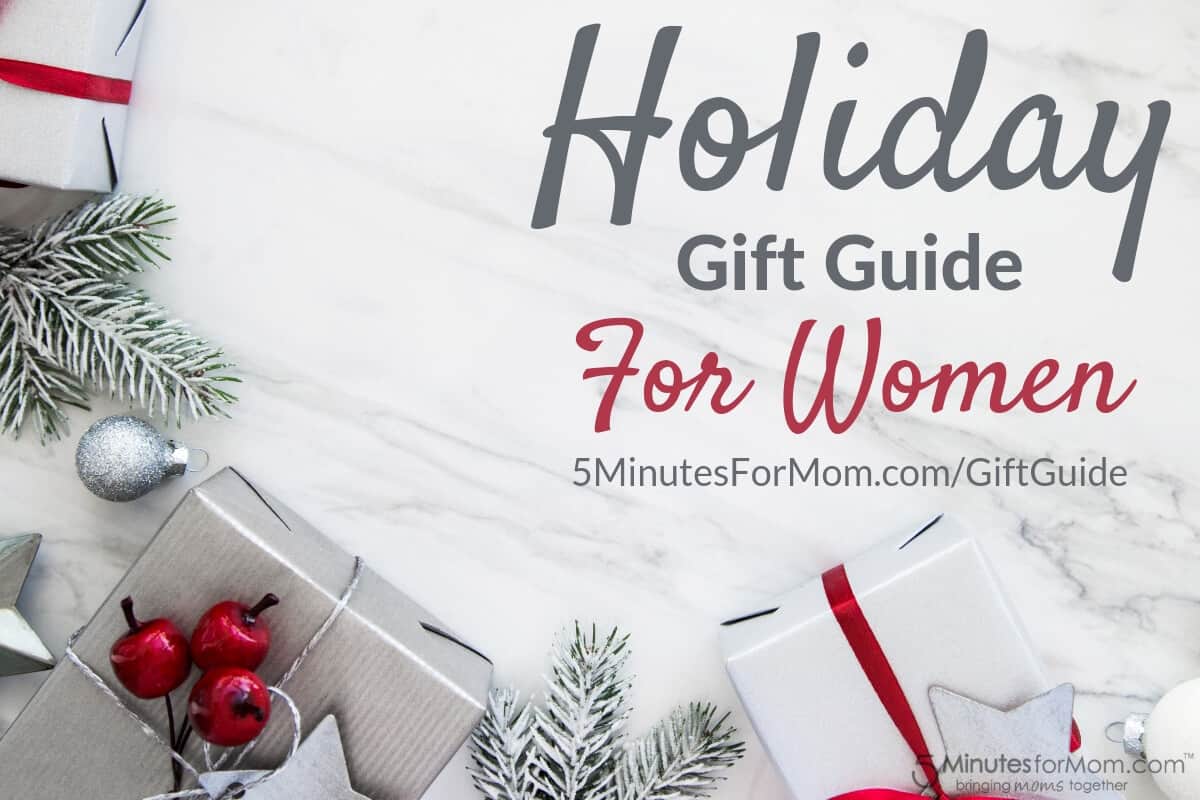 We have gathered a unique set of Christmas gift ideas for her that will make any woman on your list feel special no matter what your budget is. And we will continue adding more gift ideas in the coming days. Happy Shopping!
Creative Coffee Mug with Personalization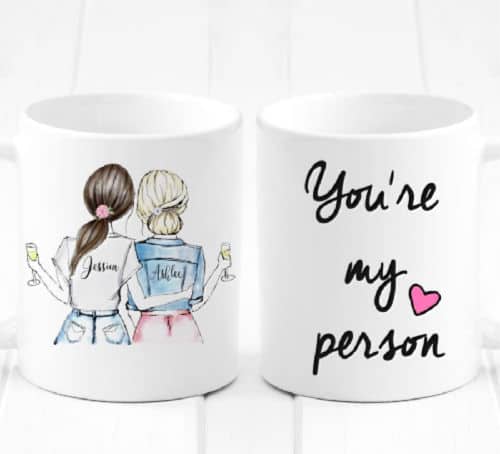 Personalized gifts make your friends and family feel extra special. A thoughtful gift doesn't have to be expensive. Simply select a pretty mug, add a personal message, and fill the mug with a gift you know the recipient will use.
See our 9 lovely gift variations to help you put together beautiful gifts for all the women in your life. Everyone including your best friend, sister, mother, and grandmother will love one of these Christmas Mug Gifts.
You can choose a mug design and personalize it at Glacelis.
Then download these free printable gift tags for the mugs.
Women's Adjustable Photo Engraved Bracelet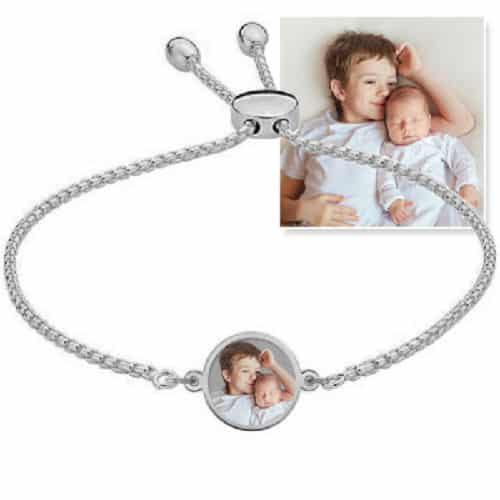 There's nothing more special than a personalized piece of jewelry. For an extra special gift, design your own photo engraved bracelet in real time on your desktop or mobile at PicturesOnGold.com.
They permanently laser your photo on the bracelet.
Every woman would love to receive one of these bracelets with a photo of her loved ones!
You can design your bracelet here. It's so easy to order. Just follow the step by step instructions. Also follow on Pictures On Gold on Facebook.
Use the coupon code HOLIDAY10 for 10% Off.

Inspirational Scarf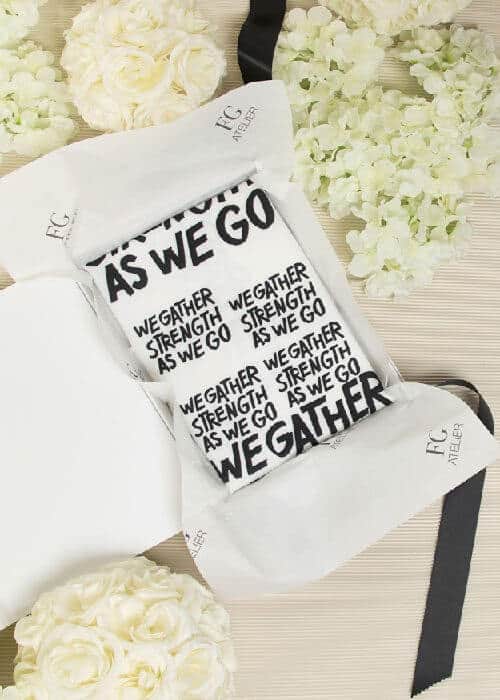 Talisman Scarves from FG atelier are a source of inspiration for women to dream big and achieve their life goals.
When the scarf is worn, the message is not clearly seen by others but looks more like a subtle calligraphic pattern on a fabric.
It's like a little secret that only you know and it is very powerful!
Show how much you care for your sister, mother, girlfriend, wife, or any woman in your life with an inspirational gift from your heart.

Easy-Reach Convection Toaster Oven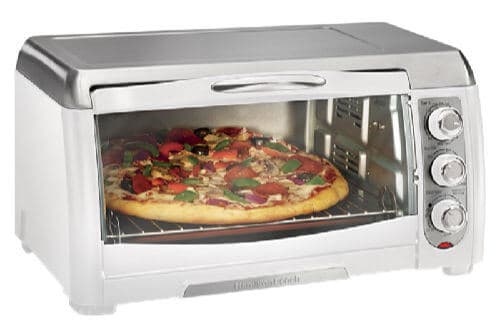 We love the stylish design of Hamilton Beach's new white stainless steel collection. Designed with elegant curves and bright stainless steel exteriors, the White and Stainless Collection includes six products accented with white details.
One of our favorite gifts from this new collection is the Easy-Reach Convection Toaster Oven. Using a toaster oven is a fantastic way to save energy. Instead of heating up your big oven, you can quickly and easily cook small meals in the toaster oven.
Winc Wine Club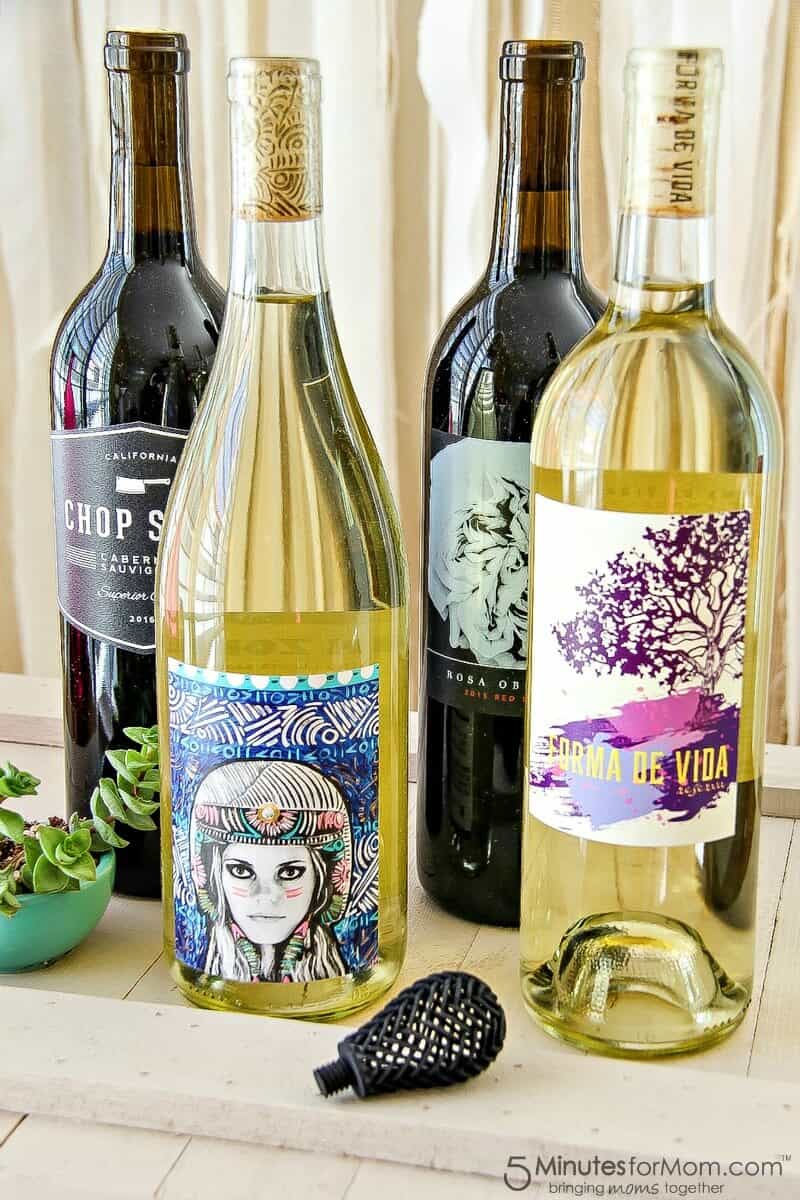 Give the gift of wine… delivered to her door every month!
If you really want to make a woman happy, get her a wine club subscription. Each month she'll be reminded of how much you care. This is truly one of the most brilliant Christmas gift ideas for her.
And if you give your best friend or your sister a Winc wine club subscription, I bet she'll invite you over to enjoy it together. What a great reason to get together each month.
Use our exclusive link to get a $22 discount.
Note to husbands:
Your wife called… She REALLY wants this gift!
LuLaRoe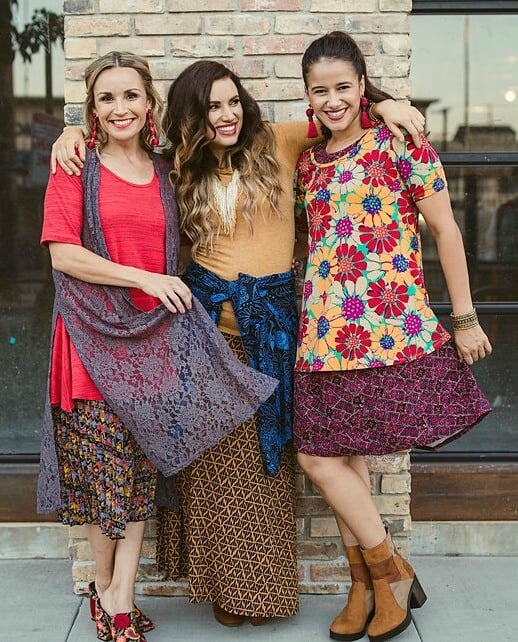 LuLaRoe is a modern clothing brand that specializes in leggings, skirts, tops, and dresses for women and children (and even some men's styles!).
Not only are LuLaRoe's styles and fabrics fun and on-trend, but they are the most comfortable clothes you'll have in your closet. Plus, your LuLaRoe outfits will be truly unique. For every cut of fabric that LulaRoe acquires, they only make 2500 clothing items…which means that you will have something that is one of a kind.
LulaRoe carries women's sizes XXS to 3XL, teens, 'tweens, toddlers, kids, and men's sizes…you can find something for everyone in the family!
Our good friend Laura, who was formerly an editor here at 5 Minutes for Mom, is a LuLaRoe consultant and we'd love it if you joined Laura's Facebook group and shopped with her.
Learn more about LuLaRoe at:
Facebook Group | Business Page
Camping Quilt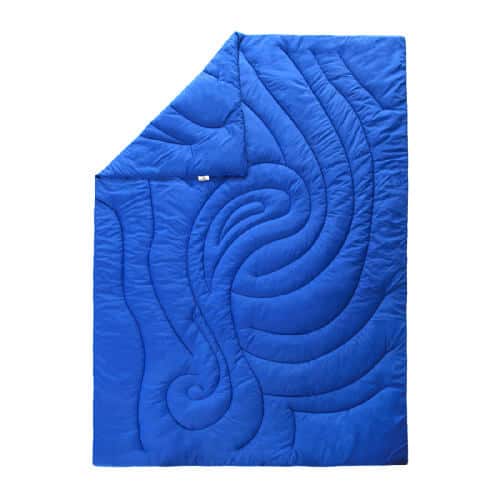 Does she love camping? Or maybe does she not so much love camping, as she simply goes along with it. Either way make her camping trip more comfy with the Montem Sneaky Snuggler Blanket. It is the ultimate camping quilt.
With a temperature rating of 40°+ it will keep her warm indoors and out and she'll stay comfy no matter where she goes. Water and puncture resistant, it folds out to a comfortable 54″ by 80″ making it perfect for one and cozy for two.
Use the code LNT10 for 10% off.
Survival Kit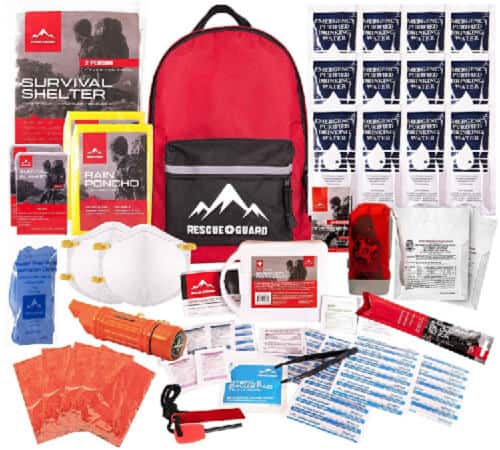 We're all for practical gifts… and it doesn't get more practical than a survival kit.
Storms are everywhere these days and natural disasters are putting more and more families in danger. So if you want to give your loved one a really useful present, consider a Rescue Guard First Aid Kit Hurricane Disaster or Earthquake Emergency Survival Bag. It has emergency supplies necessary for families in case of a disaster.
This is a wonderful way to give the gift of peace of mind.
3in1 Cordless Stick Vacuum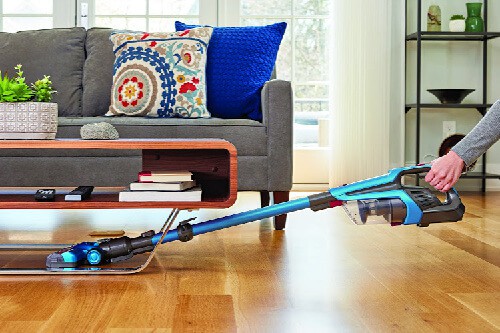 While a husband should be careful about buying his wife household appliances like vacuums as a gift, many women really do want a lightweight vacuum that makes cleaning up easier. Just be sure to remind her that vacuuming is a chore for every family member. This Black+Decker Cordless 3in1 Vacuum makes vacuuming easier for everyone in the house.
You can detach the hand vacuum to tackle smaller messes, or use it in combination with the pole to reach up high. Attach the head directly to the hand vacuum to thoroughly clean small spaces like steps. The 180° swivel steering and compact head provides easy maneuverability in tight spaces and easy storage.
Cosmetic Accessories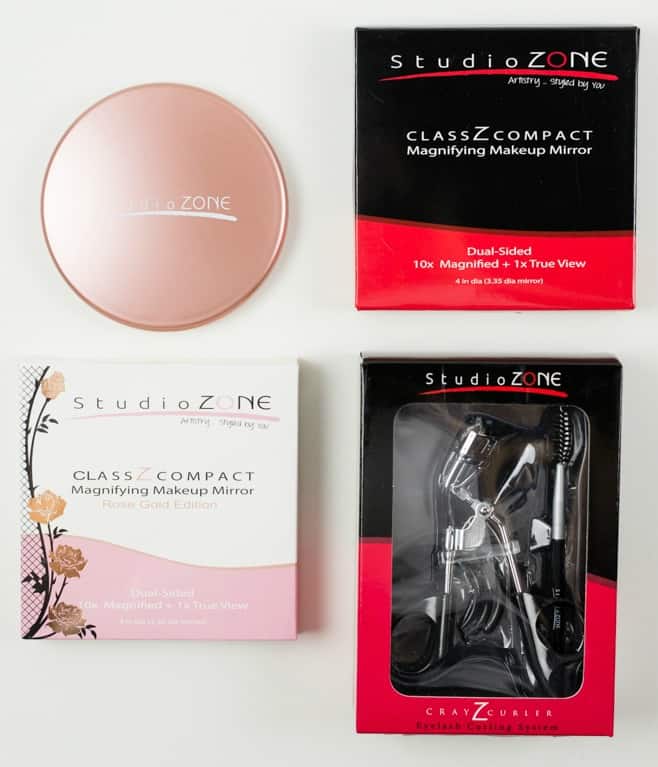 Whether you're looking for a small gift, or you're putting together a gift basket of beauty and cosmetics, here are a few essentials every woman will love to receive.
The ClassZ Compact Mirror by StudioZONE is a 10X magnifying makeup mirror that is perfect for purses and travel. It's 2-sided with a 10X Magnifying Mirror on one side and a regular mirror on the other.
StudioZone Eyelash Curler & Lash Brush Set is lash curling system that curls, lifts and helps eyelashes look longer. This kit includes 3 refill pads and an eyelash comb to separate eyelashes.
New Mattress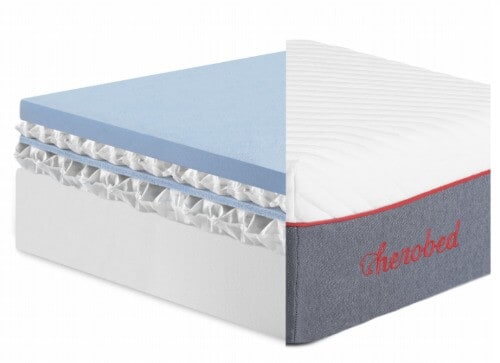 I never thought I'd be jealous of my child's bed… but I am. We tested out a Herobed mattress for a review blog post, and since my youngest daughter Sophia needed a new bed, she was the lucky one to get the Herobed.
And I cannot believe how comfortable it is.
Moms need every second of quality sleep they can get. So if there is a woman in your life who could use a better sleep, get her a Herobed.
Handmade Earrings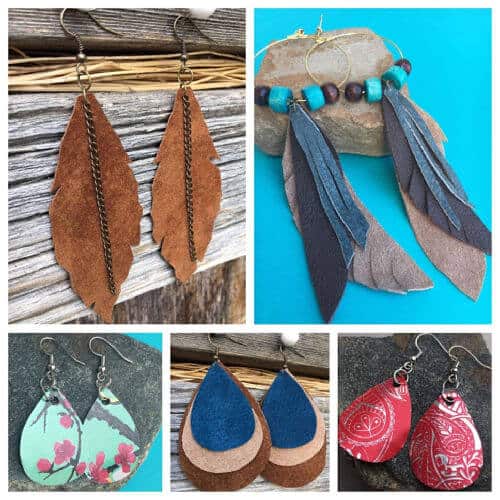 Upcycled leather or aluminum can earrings from Avian Designs are a great choice when you're looking for Christmas gift ideas for her.
You can choose from a wide variety of earrings in different styles and colors — all made from old leather pants and coats or soda and beer cans.
Our friend Amy Gates makes these earrings and sells them through her Etsy shop.
Christmas is the perfect time to support all your friends who run small businesses through Etsy.
Use code AVIANFASHION for 10% off any order.
Ello Devon Glass Tumbler with Straw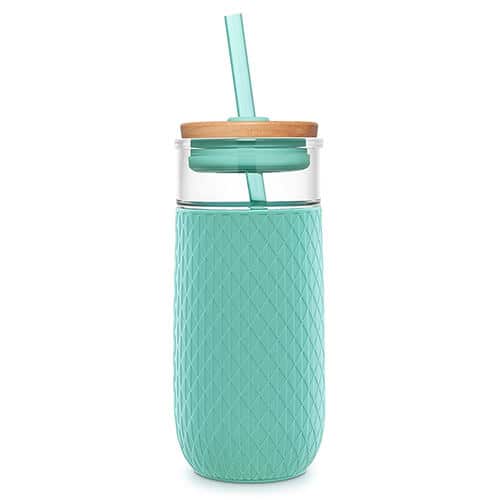 Let her stay hydrated in style with this Ello Devon Glass Tumbler with Straw.
This tumbler is dishwasher safe and the wide mouth is great for ice cubes and easy cleaning.
It's odor free, stain free, and has extra thick glass with a silicone boot for protection and grip.
Wine Cork and Cap Holder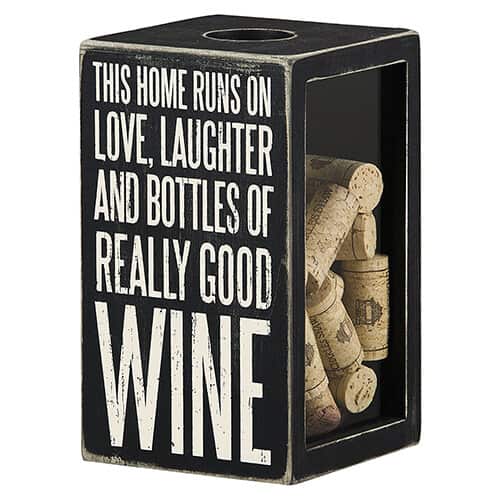 Do you have a lady on your list who loves wine and has a good sense of humor?
Christmas gift ideas for her should definitely include this funny Wine Cork and Cap Holder lets everyone who enters know that "this home runs on love, laughter, and bottles of really good wine".
Wine lovers will get a kick out of this and have a cute place to store their corks (especially if they save them for crafts!)
Fitbit Flex 2 Fitness Wristband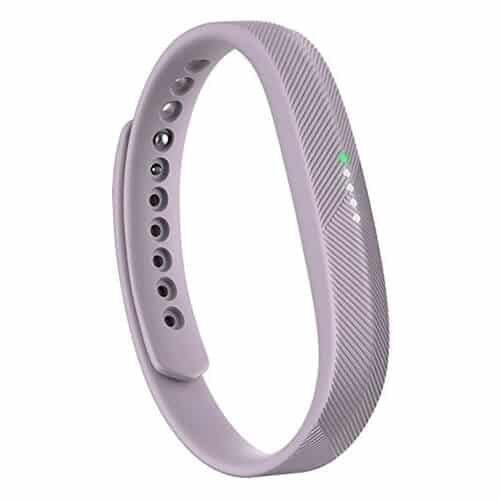 A Fitbit Flex 2 Fitness Wristband is a stylish choice for women who want to get in shape.
She will be able to track her steps, distance, calories burned, hourly activity & stationary time.
This wristband activity tracker also tracks how long and how well you sleep and so much more.
Gaiam Premium Print Reversible Yoga Mat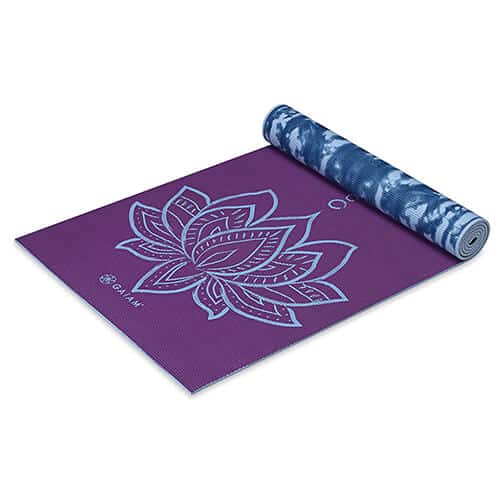 Does she love Yoga?
Get her a new yoga mat that is lightweight, durable, and extra thick for additional cushioning.
This Gaiam Premium Print Reversible Yoga Mat has a reversible textured, non-slip surface that gives excellent traction.
Bonus FREE yoga workout download included!
Find More Gift Ideas
You can find more gift ideas in our Holiday Gift Guide for Women, Holiday Gift Guide for Men, Holiday Gift Guide for Kids and Teens, and our Holiday Gift Guide for Stocking Stuffers.
Also, here are some more of the best gifts for mom and gifts for dad.

Disclosure: This gift guide contains some suggestions from sponsors and some affiliate links.
Written by the team at 5 Minutes for Mom
Talk with us: @5minutesformom and Facebook.com/5minutesformom
Pin with us at http://pinterest.com/5minutesformom/
Pin These Christmas Gift Ideas For Her
Save this post for later and share it with your friends…