This post may contain affiliate links. Read my disclosure policy here.
Meaningful gifts show you care and highlight the importance of your closest relationships. Gifts to get your best friend work well when they are unique and personalized. Meaningful gifts don't have to be expensive, in fact often inexpensive gifts that are selected with care and customized say far more than a gift with a hefty price tag.
This post is sponsored by Glacelis.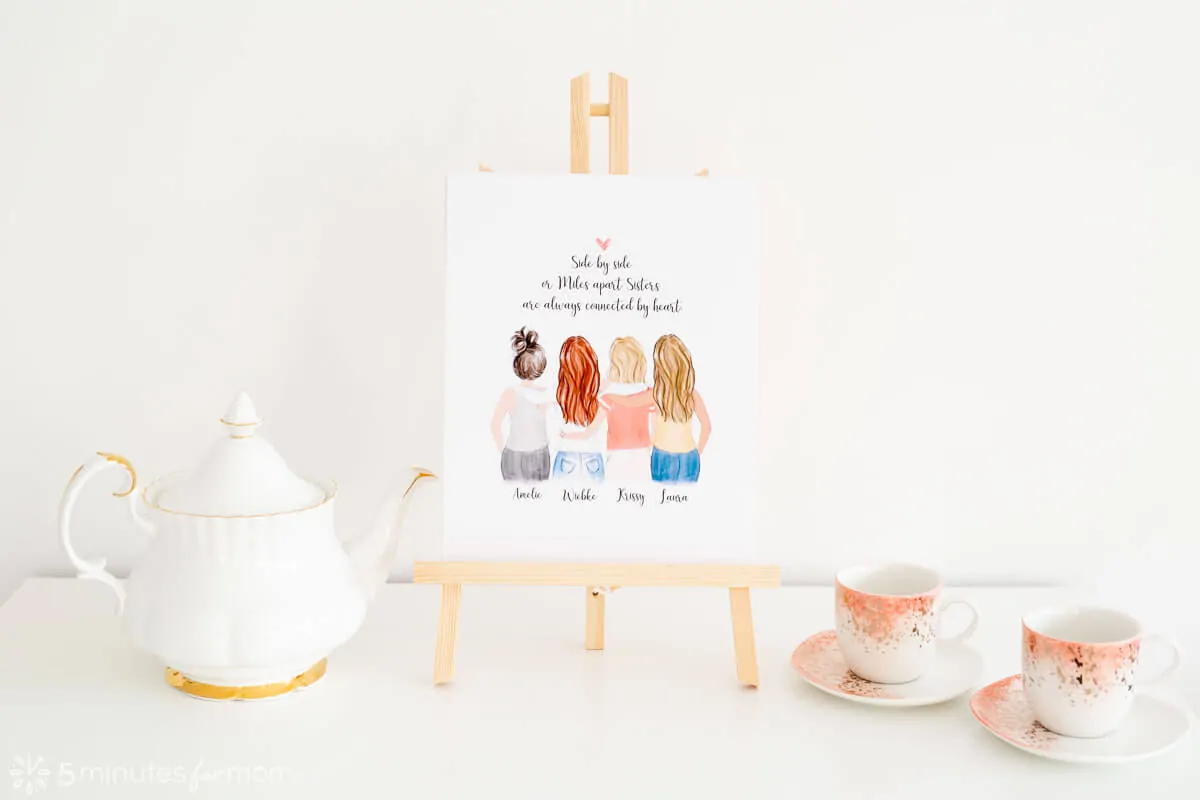 One of our favorite gifts to get friends is personalized wall art where you can customize the image and wording to create a truly meaningful gift for your friend to display all year round.
When you select a piece of wall art from Glacelis, you can choose the hair color and name of each girl in the picture and select what message you want to accompany the image.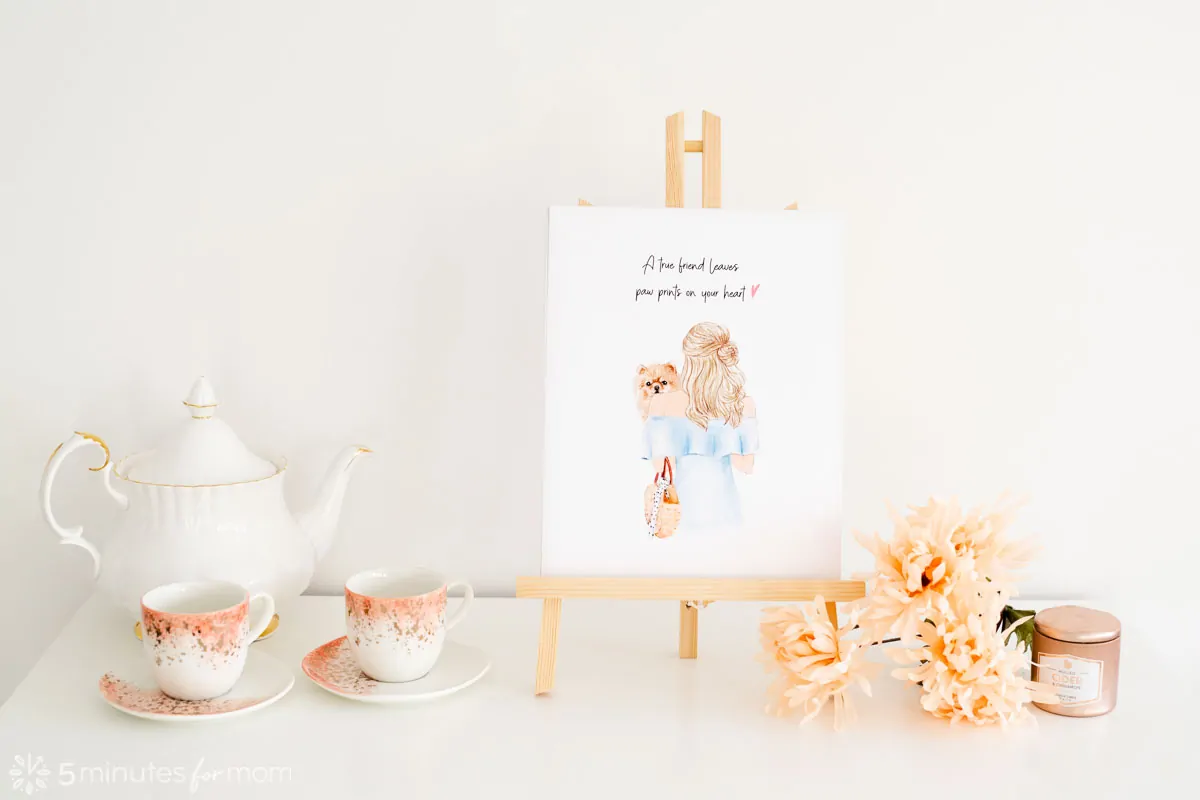 We previously showed how you could use the beautiful artwork at Glacelis to customize creative coffee mug gifts for your friends and family.
And now we want to show you what fabulous yet inexpensive gifts you can create with their stunning personalized wall art.
Gifts For All Your Best Friends
As women, we often have many best friends throughout our lives who mean more to us than we can ever explain. Your best friend might be your mother, daughter, sister, childhood friend, or a new friend from the office who turns out to be a kindred spirit. Perhaps your best friend is your dog.
For many of us, we have several of these best friends at the same time. You may have a group of girlfriends who you've known for years and you've asked to be your bridesmaids.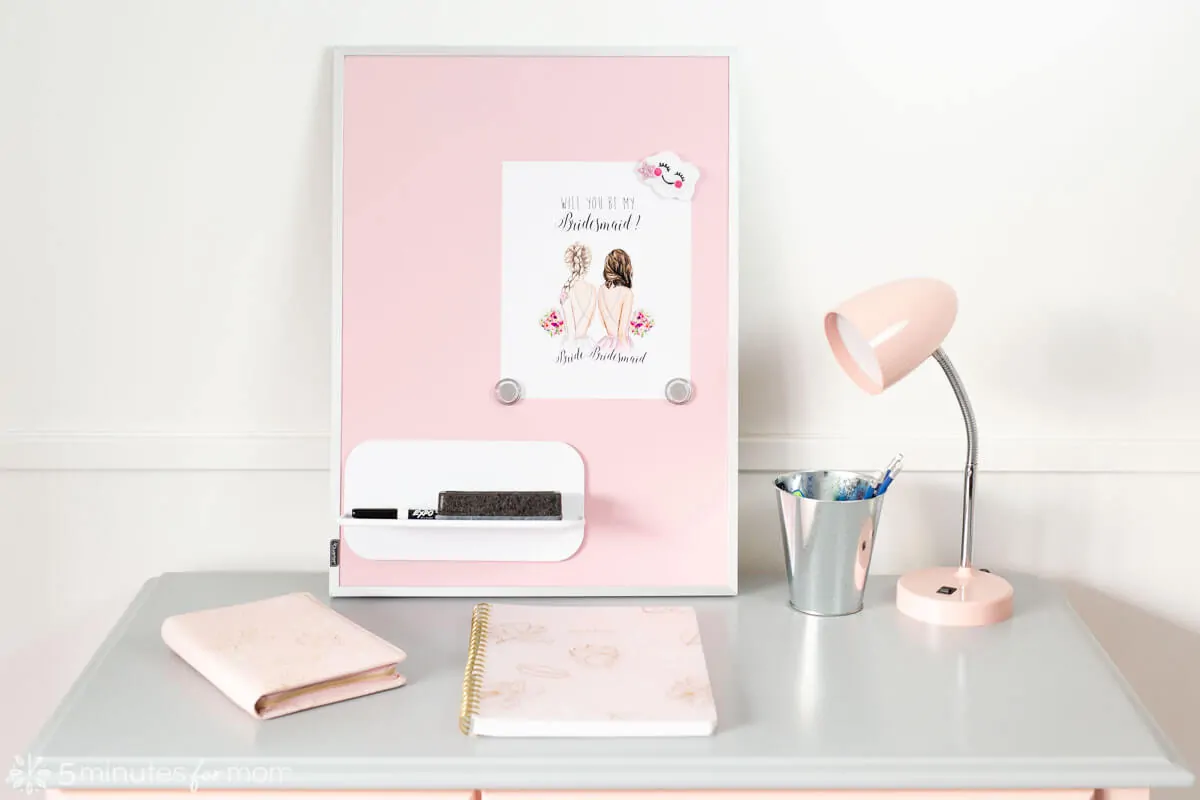 All of these friendships go deeper than most and you want to find meaningful gifts that reflect that special bond.
With the right piece of personalized wall art, you can show your best friend how much you care. And your friend can proudly display your gift on her wall or on an easel set up on her desk or bureau so that she is reminded daily of your friendship.
If you have a group of best friends, you can create your design and order multiple prints and give each of your friends one. How special would it be for you all to have the same print celebrating your group's friendship hanging on your bedroom walls?
As a mother myself with two daughters, I truly love this wall print celebrating the mother-daughter relationship.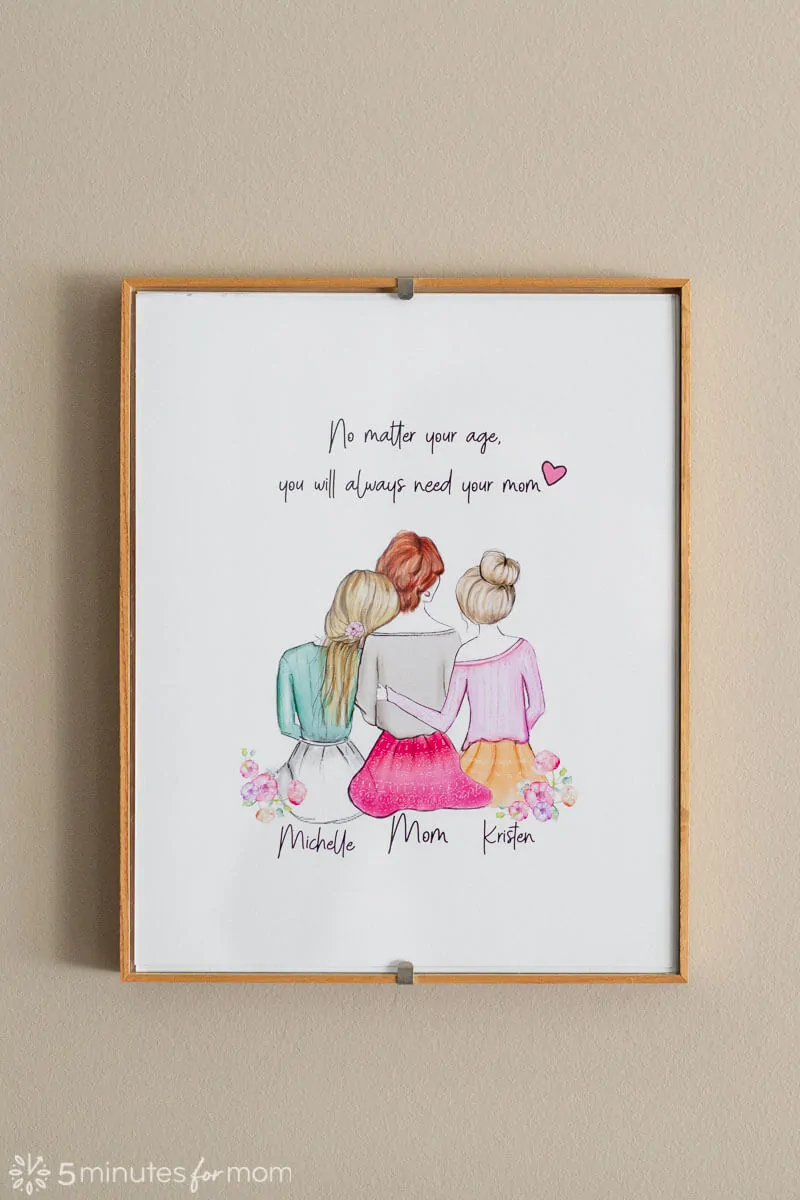 Each piece of art you order from Glacelis is made from an original sketch created by Sandy Santos. She draws multiple options for you to choose the appropriate hair and skin colors and other personalization settings.
How To Create Your Personalized Wall Art
Once you select the design you'd like to order, you can select various options for skin color, hair color, hair style, names, and the words you'd like.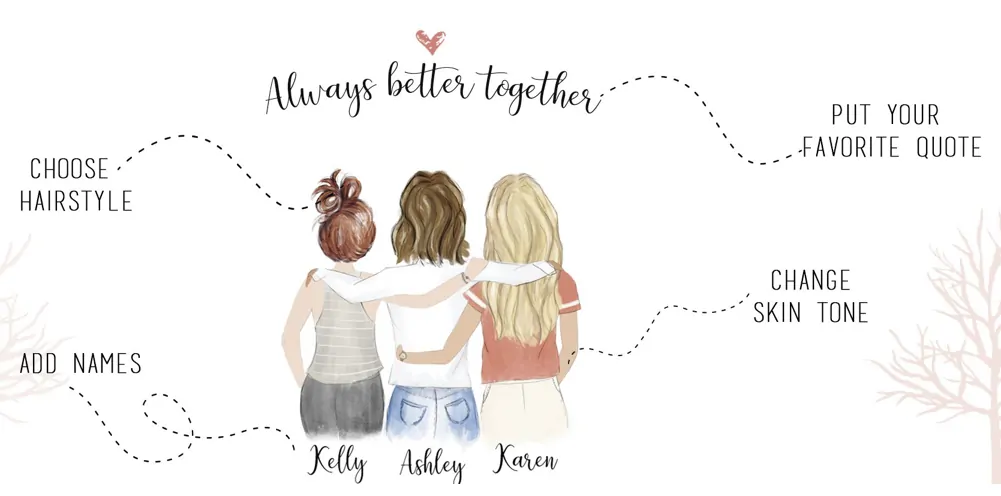 Different wall prints may have different customization options. For some designs, you can select from a set of phrases or write your own wording.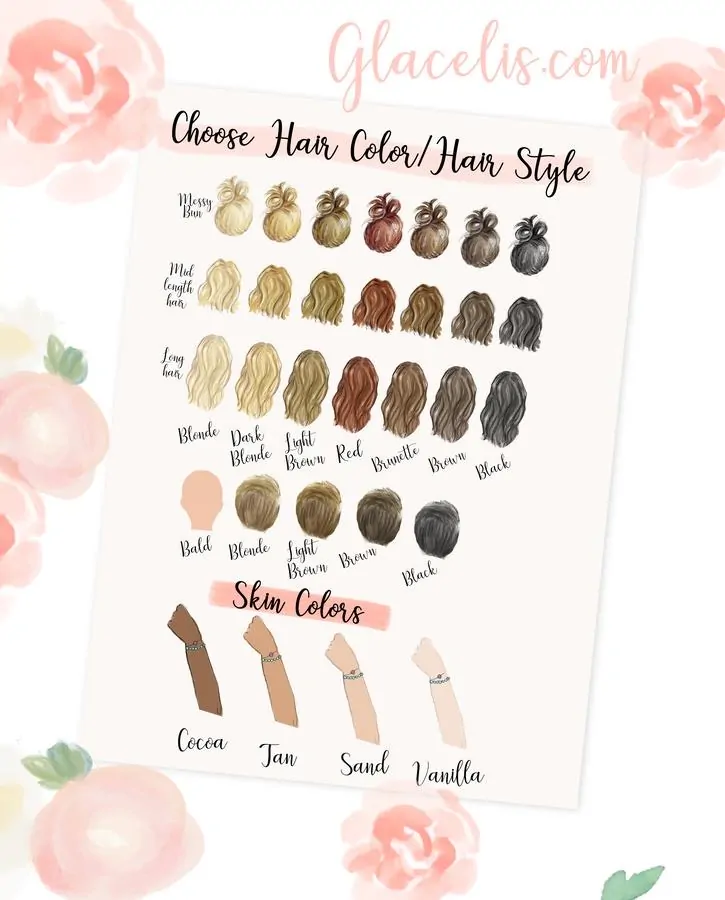 For instance, different wall art designs offer you a choice of different hairstyles as well as hair colors than some of the other designs. The variety of options you can find at Glacelis means you can create exactly the right piece of art to represent you and your friends.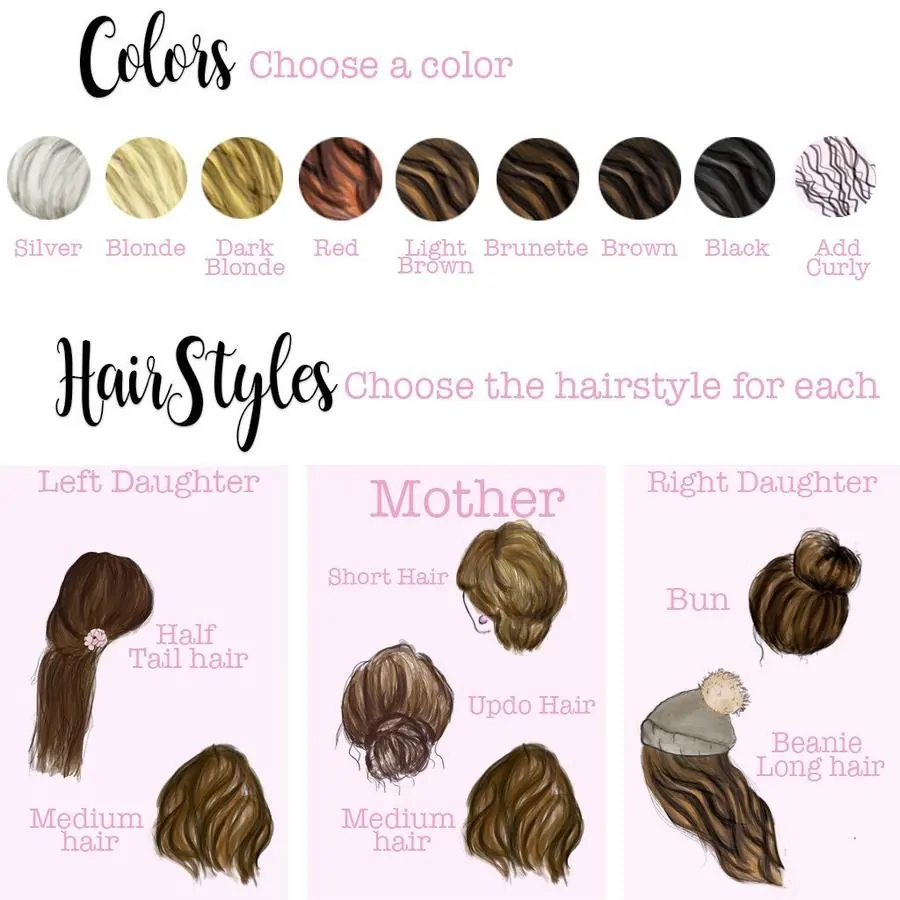 If you're giving a gift to a friend or family member who loves her dog, you can select from these different dog breeds to create a perfect gift for a friend with a dog.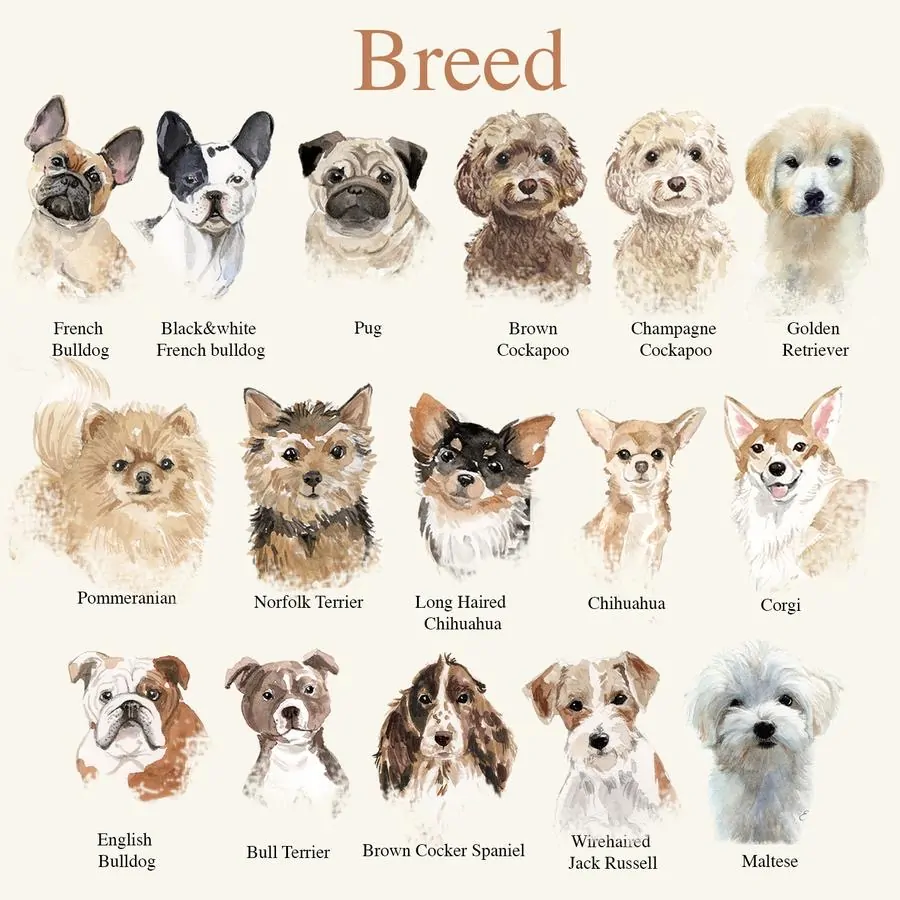 Gift Giving Expert Tip
A wonderful way to give your friend one of these beautiful pieces of wall art is to bundle it with an easel or put it in a frame.
And a genius tip that will make your friend love you even more is to also give her a way to easily mount or hang the wall art that won't make her put a hole in her wall. You can add a command strip or a piece of putty to the gift so that she can quickly hang the art, while being able to easily move it to a different location later.
These prints are pretty enough to hang as they come… or you can add a frame.
Either way, they are so lightweight that you have many options to hang them without using a nail in the wall.
Displaying one of these pretty best friend prints can be as simple as using a magnet to hang it on a magnetic bulletin board or fridge. We love how this print looks on this pink message board.
The options are beautifully endless.
Disclosure: This post is sponsored, so extra thanks for reading and sharing.
Written by Susan Carraretto, co-founder of 5 Minutes for Mom
Talk with me: @5minutesformom and Facebook.com/5minutesformom
Pin with me at pinterest.com/5minutesformom
More Meaningful Gifts
Check out our 9 creative ways to give mugs as thoughtful gifts…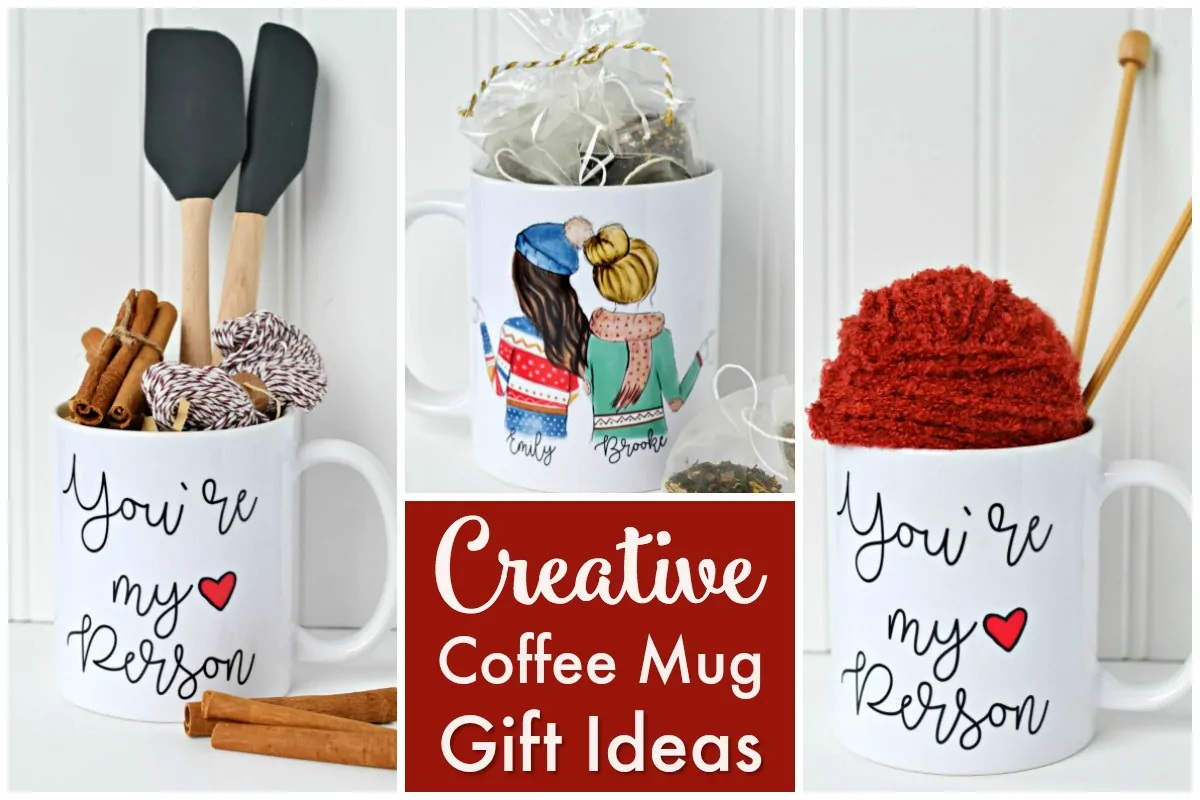 And you'll find even more thoughtful suggestions in our Christmas gift guides…