This post may contain affiliate links. Read my disclosure policy here.
Do you have pets? Do you give them Christmas presents? The team here at 5 Minutes for Mom has created a fun collection of gift ideas for the pets on your holiday shopping list. Some of the items in this guide use affiliate links, some items are from our sponsors, and all are carefully selected for your beloved pets.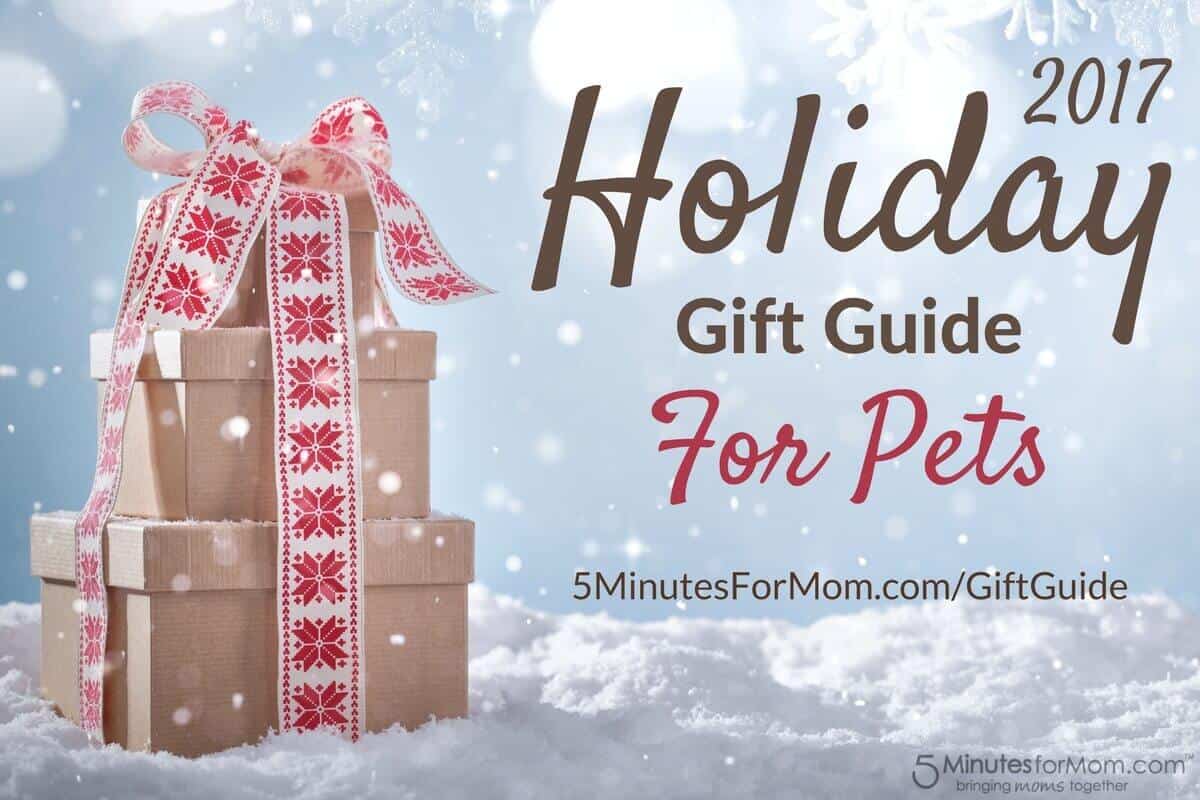 Check out these fantastic gift ideas for your pets…
SPIKE™ Treats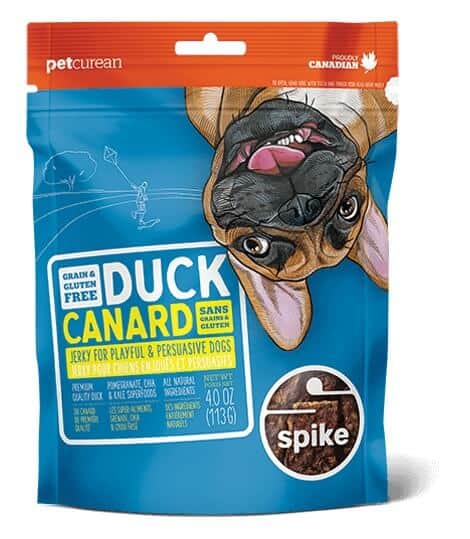 We've been working with Petcurean all year to share helpful tips and advice for pet owners.
Recently, we featured SPIKE™ treats and I think they make a wonderful Holiday Gift for your dog.
Dogs love these treats for their high content of premium quality meat proteins, anti-oxidants and "superfoods" like chia, pomegranate and kale.
They're lovingly prepared by the folks at Petcurean, who promise you that SPIKE™ contains only all natural ingredients, with zero by-products, added growth hormones, artificial preservatives, flavors or colors. Whew. Who wants a treat?
HandsOn Grooming Gloves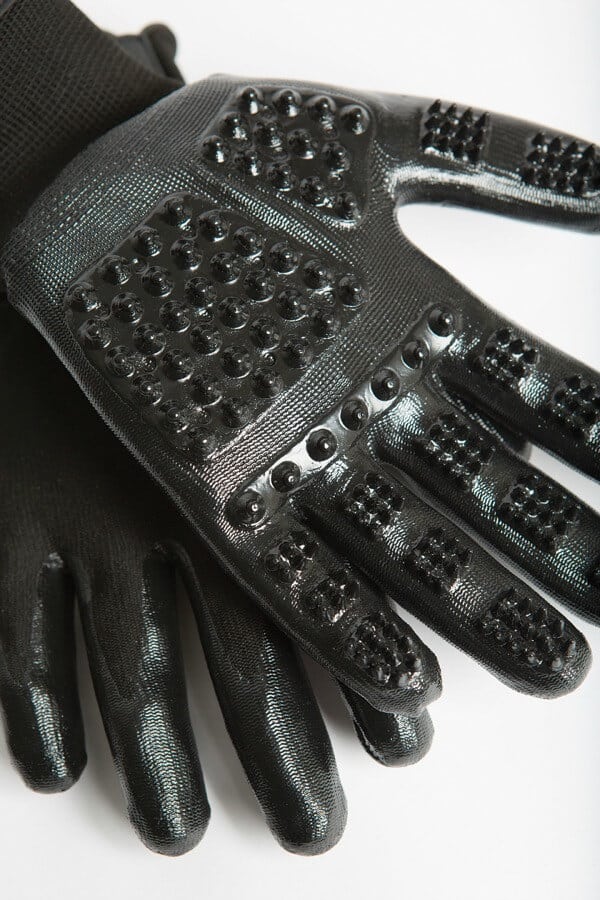 HandsOn Gloves are a revolutionary concept that reaches far beyond the traditional curry combs, mitts and shedders on the market today.
Wet or dry, they won't slip or fall off while providing you and your animals with a more thorough and enjoyable bathing and grooming experience.
The scrubbing nodules on the fingers and palms provide a deep thorough clean and are the best de-shedders on the market today. Another added benefit is your animals hair does not stick to the HandsOn Glove; just a simple flick of the wrist and the hair instantly releases so you can go right back to caring for your animal.
The textured surface and flexibility of our gloves allow you to better massage and improve circulation while distributing natural oils and promoting a healthy skin and coat.
Learn more about Hands On Gloves:
Facebook | Twitter | Instagram

Big Barker Orthopedic Dog Bed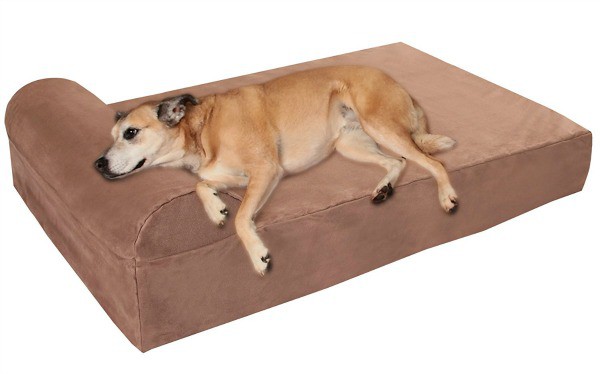 The Big Barker 7″ Pillow Top Orthopedic Dog Bed is the best gift you can give a big dog.
The Big Barker dog beds are specially calibrated for bigger dogs and are available in Large, XL, and Giant XXL.
It comes with a 10 year guarantee! The foam will retain 90% of original shape & loft for 10 years or your money back. Each bed is handmade in the USA by craftsmen with over 30 years experience in their small California workshop.
Easy to clean, machine washable. The 100% Microfibre cover is soft to the touch and will look wonderful in your home.
10 Pack Dog Toys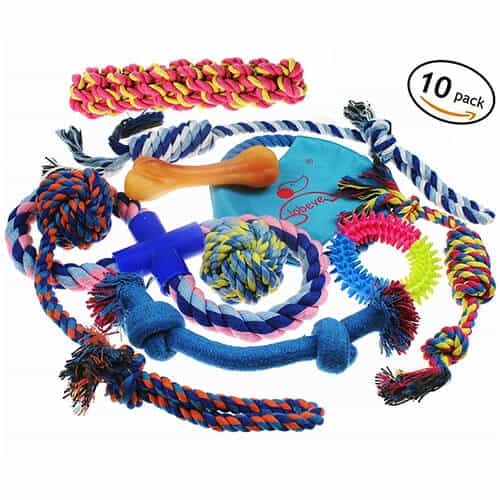 This is such a great deal for dog owners!
Your dog will love having all these new, bright toys to play with this holiday season.
These toys are especially great to give to your dog during the winter since they may not be able to play outside as much as during the warmer months.
Fun toys will keep them from chewing on your shoes!
This is an assortment of squeaky toys, ropes, chew toys, balls, and more.
Canine Cupcakes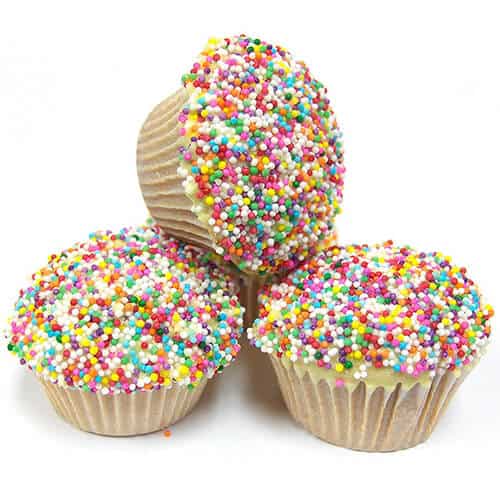 Treat your furry friend to Gourmet Canine Cupcakes from Claudia's Canine Bakery.
These treats look exactly like cupcakes and are vanilla flavored with yogurt topping & sprinkles.
Keep in mind these are hard cookie like treats so they may be harder for smaller or older dogs to chew.
Bandana Collar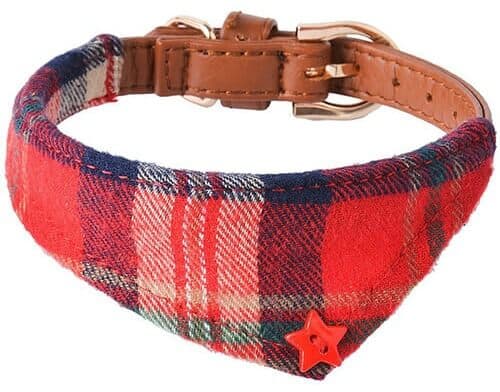 This fun Bandana Style Collar is so cute!
Made with high-quality PU leather with an adjustable alloy collar buckle that has 5 adjustment holes.
Remember to check your pet's neck size before purchasing any collars.
Collapsable Booster Seat for Pets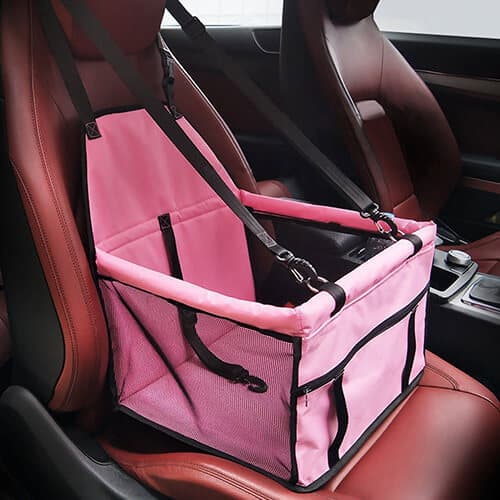 If you love to take your pets on the go but don't like the thought of them getting hurt during the ride, give them a Collapsable Booster Seat.
This seat is easy to install and remove and collapses for easy storage when not in use.
Your pet will be elevated so they can see outside. This seat works for both dogs & cats.
Pet Sweater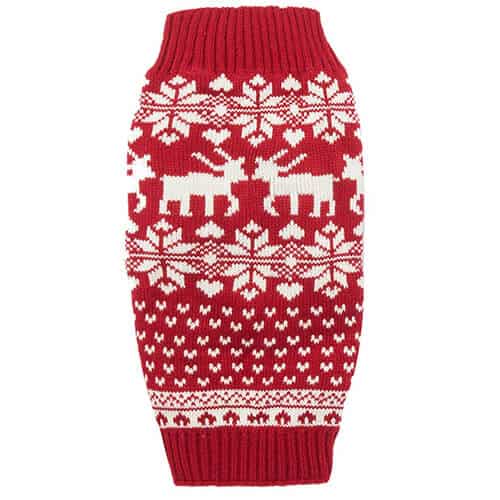 Your favorite furry friends want to dress up for the holidays too!
This cozy reindeer Pet Sweater is perfect for family holiday photos by the Christmas tree and keeps your pet nice and warm.
The sweater comes in 6 different sizes making it easy to find the right one for your pet.
Fold and Store Cat Tower
Available in 2 sizes and 2 colors, this Fold and Store Cat Tower is great for small spaces yet gives your kitty the perfect place to play and scratch.
The cat tower folds quickly for easy storage and has a natural sisal scratching surface.
The removable cushion insert can be machine washed.
Feather Cat Toys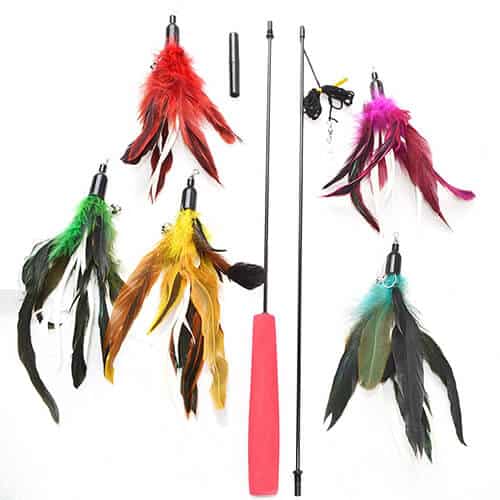 These Feather Interactive Cat Toys are sure to keep your cat entertained for hours.
Includes small bells on each of the 5 feather toys and a flexible wand that is 33 inches.
Made from high-quality cat-friendly materials.
Tower of Tracks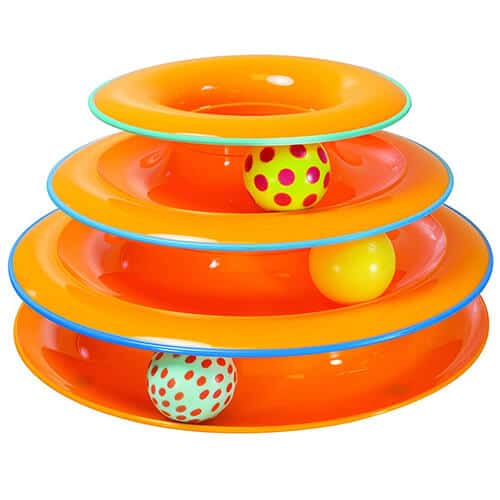 The Tower of Tracks is perfect for an energetic cat.
There is 3 levels of ball spinning fun with 3 brightly colored balls. Stimulate your cat's senses.
This toy will help keep your cat healthy and engaged from day to day while channeling their hunting instincts.
Wooden Tunnel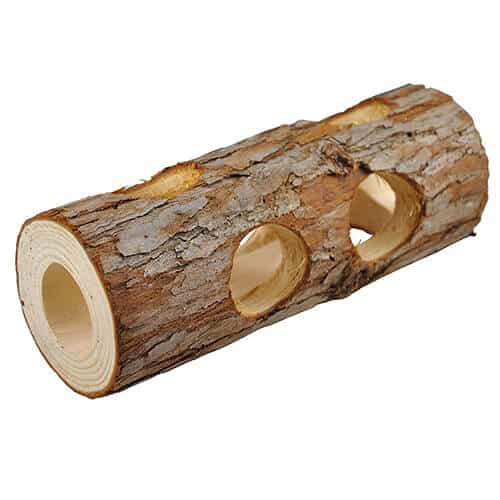 If you have smaller furry friends like hamsters or guinea pigs, how about getting them a new Wooden Tunnel Toy?
Made with all natural wood, this toy is suitable for hamsters, guinea pigs, and mice.
With 9 entrances and exits your little guy will never get bored.
Hamster House Bed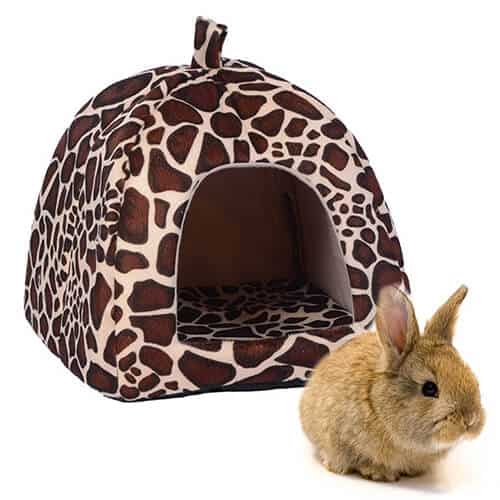 These cute little beds will keep small pets warm.
Perfect for rabbits, chinchillas, guinea pigs, hamsters, and mice.
Den like security for your cute furry pet.
Available in 5 different designs.
More Gift Guides
Find more gift ideas and to enter to win more prizes, see all our guides…
(Each gift guide has it's own giveaway for a $50 Amazon Gift Card. You can enter them all!)
Giveaway
Would you like to win a $50 Amazon Gift Card for your holiday shopping?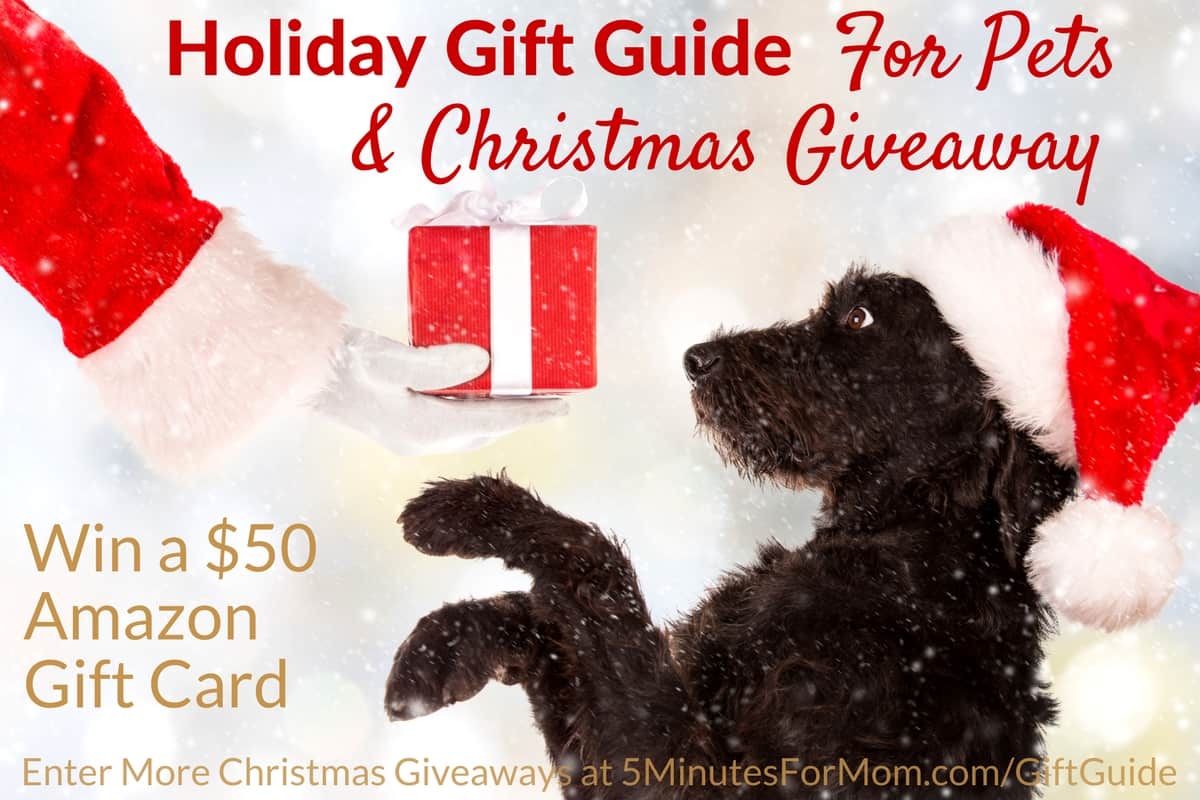 Leave a comment telling us a few of your favorite items from our Holiday Gift Guide For Pets. Then complete your entry using the form below…
Win MORE Amazon Gift Cards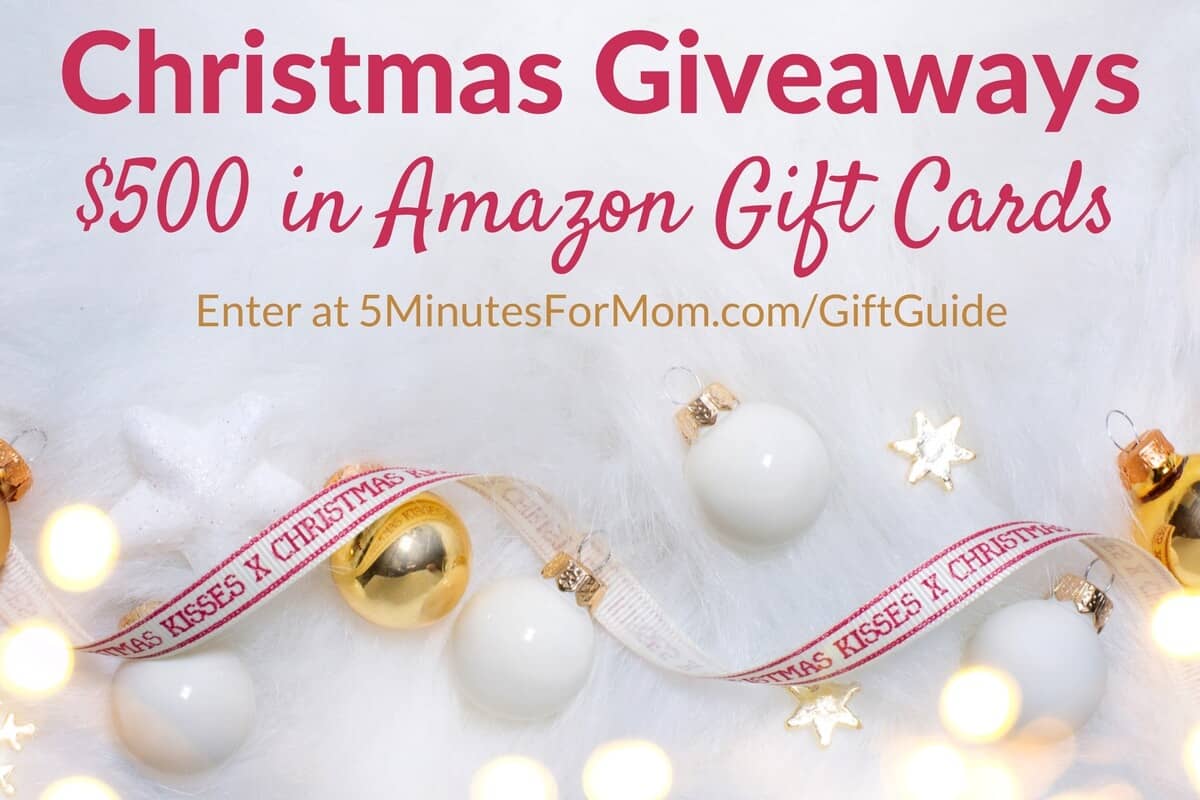 We're giving away a total of $500 in Amazon Gift Cards.
You can enter to win more $50 Amazon Gift Cards in our Holiday Gift Guide for Women, Holiday Gift Guide for Men, Holiday Gift Guide for Kids, Holiday Gift Guide for Teens, Holiday Gift Guide for Grandparents, Holiday Gift Guide for Teachers, and our Holiday Gift Guide for Stocking Stuffers.
Earn cash back on your purchases!
Shopping through cash back sites is a great way to save money on your holiday shopping!
The Google Chrome toolbar extension for Ebates automatically tells me when you are on a website that offers cash back.
The great thing about using the Ebates toolbar button is that you can browse all the gift ideas from bloggers so they can earn their affiliate commissions, but you can still get cash back.
I call that a win/win!
Depending if you are in the USA or Canada you'll need either ebates.com (USA) or ebates.ca (Canada)
Disclosure: This gift guide contains some suggestions from sponsors and some affiliate links.
Written by the team at 5 Minutes for Mom
Talk with us: @5minutesformom and Facebook.com/5minutesformom
Pin with us at http://pinterest.com/5minutesformom/
Share With Your Friends
We'd love, love, love a tweet or a pin… Thanks so much!