This post may contain affiliate links. Read my disclosure policy here.
Do you have a few last minute Christmas gifts left to buy or do you like to leave the bulk of your Christmas shopping to the last minute?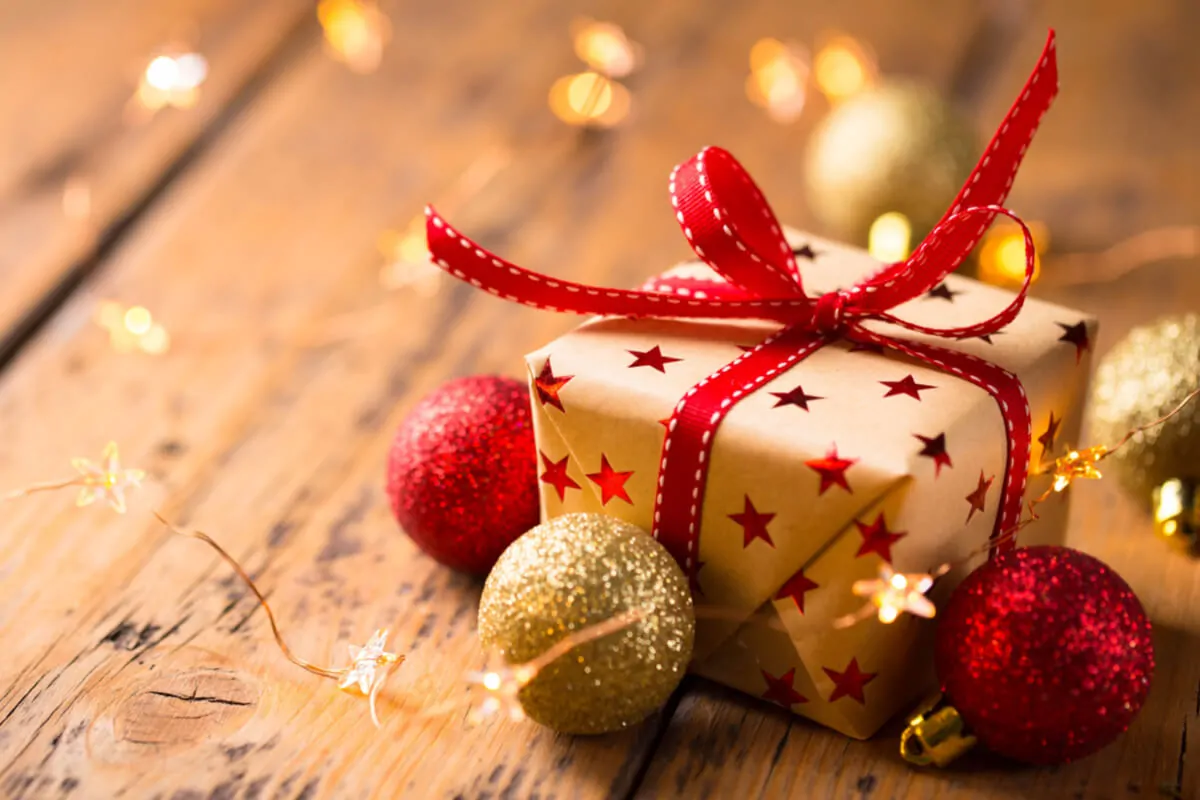 Either way, we're here to help. If you haven't seen it yet, check out our Holiday Gift Guide, and for some more last minute Christmas gift ideas, keep reading…
If you want to push past the usual last minute gifts of wine, chocolates and coffee shop gift cards, browse through the list of gift ideas below. I love to suggest shopping locally, which is perfect for us last minute shoppers, but you still have some more time to shop online.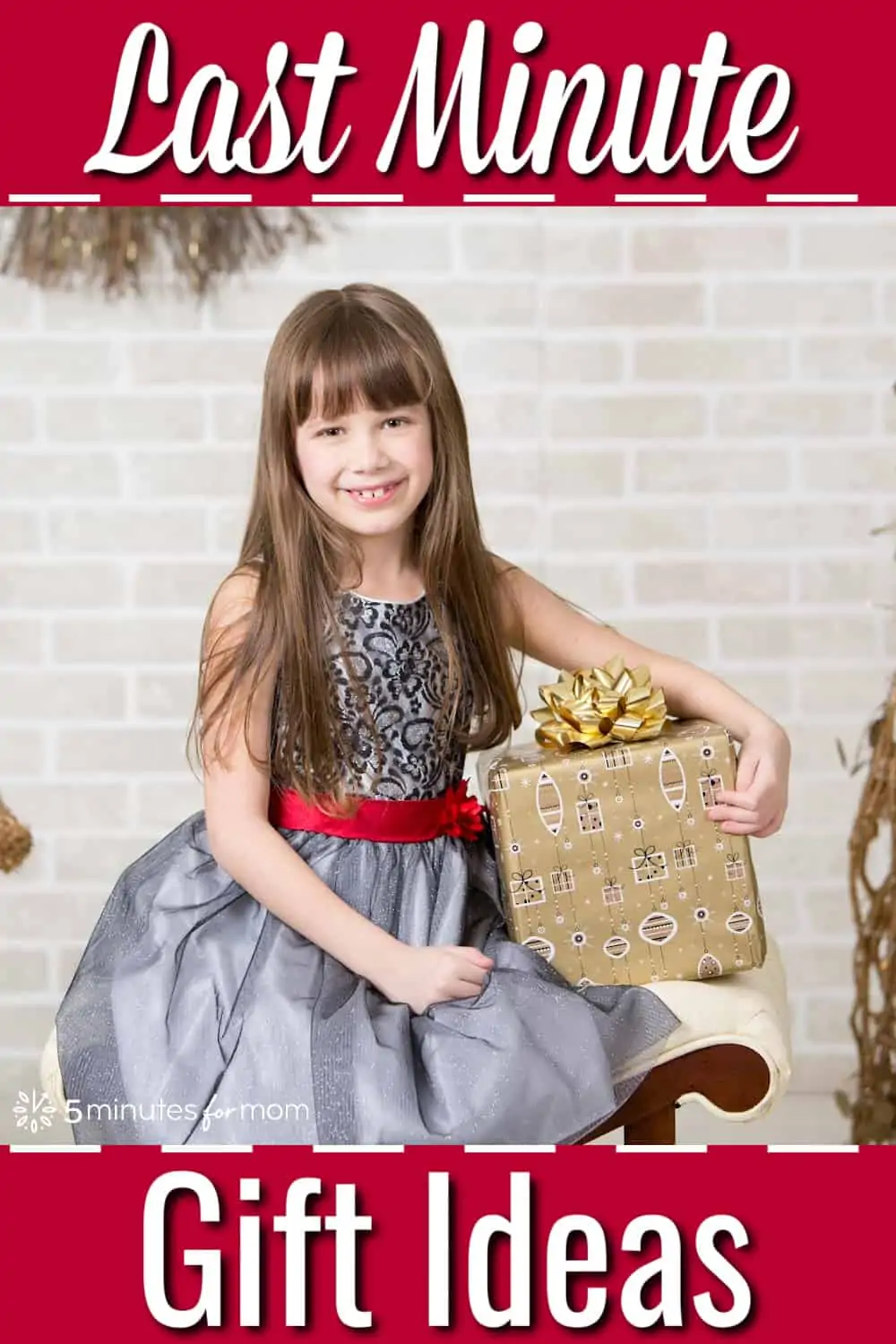 Last Minute Christmas Gifts
So many gift categories work for everyone at all ages…
Experience Gifts

I love giving experience gifts that can be enjoyed together and will create lasting memories. Tickets to a play, concert, movie or annual passes to a museum, aquarium or attraction are wonderful ideas. A gift certificate to a spa is usually the number one gift for me and every other woman I know. We recently discovered BroadwayHD which is a premiere streaming platform where you can watch all sorts of musicals and other Broadway shows. You can make a nice homemade card and include a message about their new subscription gift.

Books

Everyone at every age can enjoy a new book. So many of our friends have written fabulous books, so you can show them love at the same time as giving a fantastic gift. We love supporting authors and helping you find the best books to give as gifts.

You can get many of these books with overnight shipping on Amazon or at the VERY last minute on Kindle.

Kids will love these books:

And here are some fabulous books for women…

Try some indie fiction too:

Scarf and Gloves

It's cold outside and who isn't always losing a glove? You can never have too many pairs. Time is getting tight, but you might still be able to support an Etsy seller and buy a handmade scarf or mittens.

Creative Gift Mug

Check out these thoughtful and budget-friendly gift ideas that all come in a mug. Yes, that's right! You can tackle that list one cup of cheer at a time–or in this case one mug of cheer at a time–with these simple Mug Gift Ideas.

Tech Gifts

Technology scores with almost everyone. But before you buy, ensure you know whether to shop in the Apple camp or if Windows will win. Also, try to find out which gadgets your recipient already has and what could use an upgrade. If you're not broke yet from all your Christmas shopping, you can't go wrong with a new Fitbit or AirPods. Or if your teens are like mine and they're always losing or breaking their ear buds, you can give them a new set now and they'll be prepared for the next time they lose theirs.
Last Minute Christmas Gifts For Kids
Kids are the easiest to please!
I try to put an educational spin on as many toy purchases as possible.
Puzzles
Lego
Good old fashioned wooden blocks.
Last Minute Christmas Gifts For Women
I think women are the next easiest category when shopping for gifts. Most women will welcome a new scarf or any other accessory.
If you're looking for a small gift for a friend or an extra stocking stuffer, a pretty journal or notebook will work well.
You can also never go wrong with some luxurious beauty products.
If she has a tablet or iPad, perhaps a nice looking new iPad case. And every woman will love a new laptop bag or purse.
Here are even more ideas for some of the best gifts for mom and gifts for tea lovers.

Last Minute Christmas Gifts For Men
I find men to be the toughest to shop for. I tend to pick techy gifts or even resort to the age-old idea of cologne. You can find these last minute gift ideas at a local store or do rush online delivery.
Here are a few more ideas for last minute gifts for the men on your list:
Fancy new coffee machine or an affordable stovetop espresso maker
Leather belt
Sophisticated watch
Fun gift like a portable ping-pong set
Noise cancelling headphones
Last Minute Christmas Gifts For a Party Hostess
One of the most common reasons we're grabbing a last minute gift is to attend a holiday party. Here are some ideas for what to bring instead of a box of chocolates…
Candles
Herb plant
Tea Set
Fine tea or coffee
Tasty treat like specialty macaroons
Elegant tea towels
Cocktail shaker and martini glasses
My Favorite Gift Idea
I've been going on and on about what I think is my FAVORITE gift idea for anyone who sits at a desk all day or has a sore back.
It may arrive after Christmas, but it's still a great gift idea…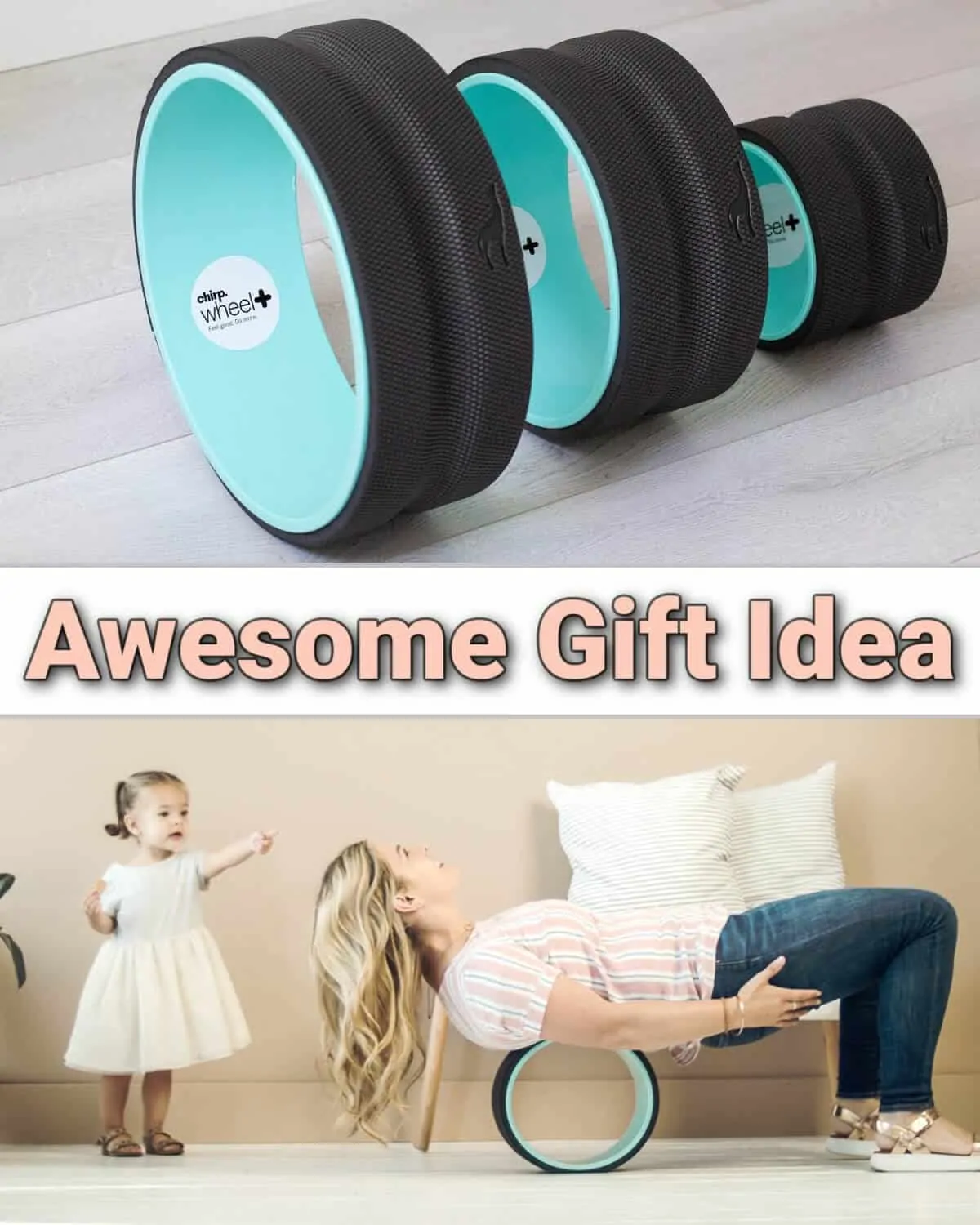 Here's a genius and totally unique gift idea!
The Chirp Wheel
helps relieve back pain when you use it to roll out the muscles in your back and neck.
We reviewed the Chirp Wheel a few years ago, and I use these yoga wheels almost every day!
But wherever you are with your holiday shopping, remember to enjoy the season. Christmas truly shouldn't be a stressful time… even though in reality it often is.
From one last minute shopper to another, don't worry… you've still got lots of time.
Happy Holidays!

Pin it for Later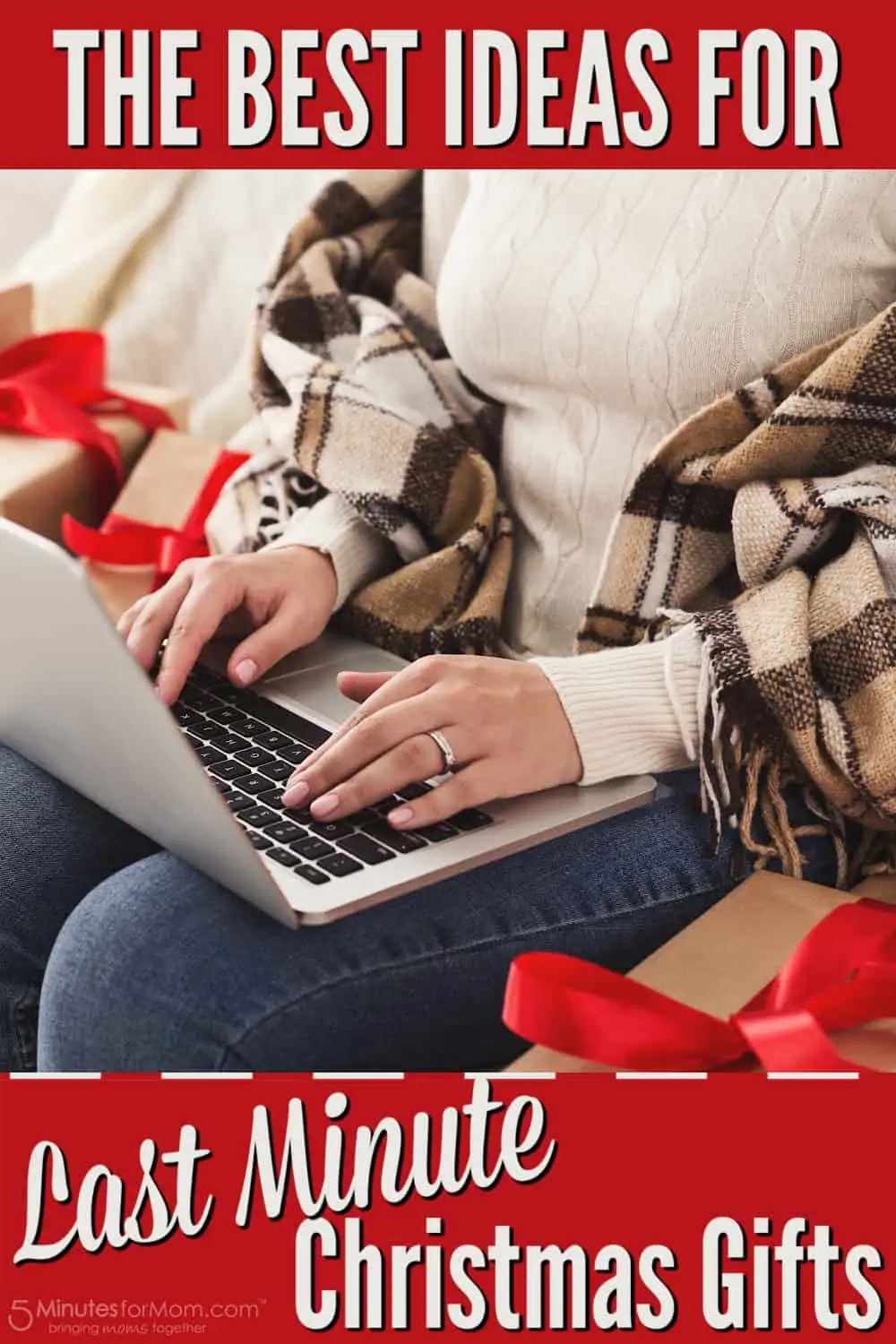 Written by Susan Carraretto, co-founder of 5 Minutes for Mom
Talk with me: @5minutesformom and Facebook.com/5minutesformom
Pin with me at http://pinterest.com/5minutesformom/
More Holiday Gift Ideas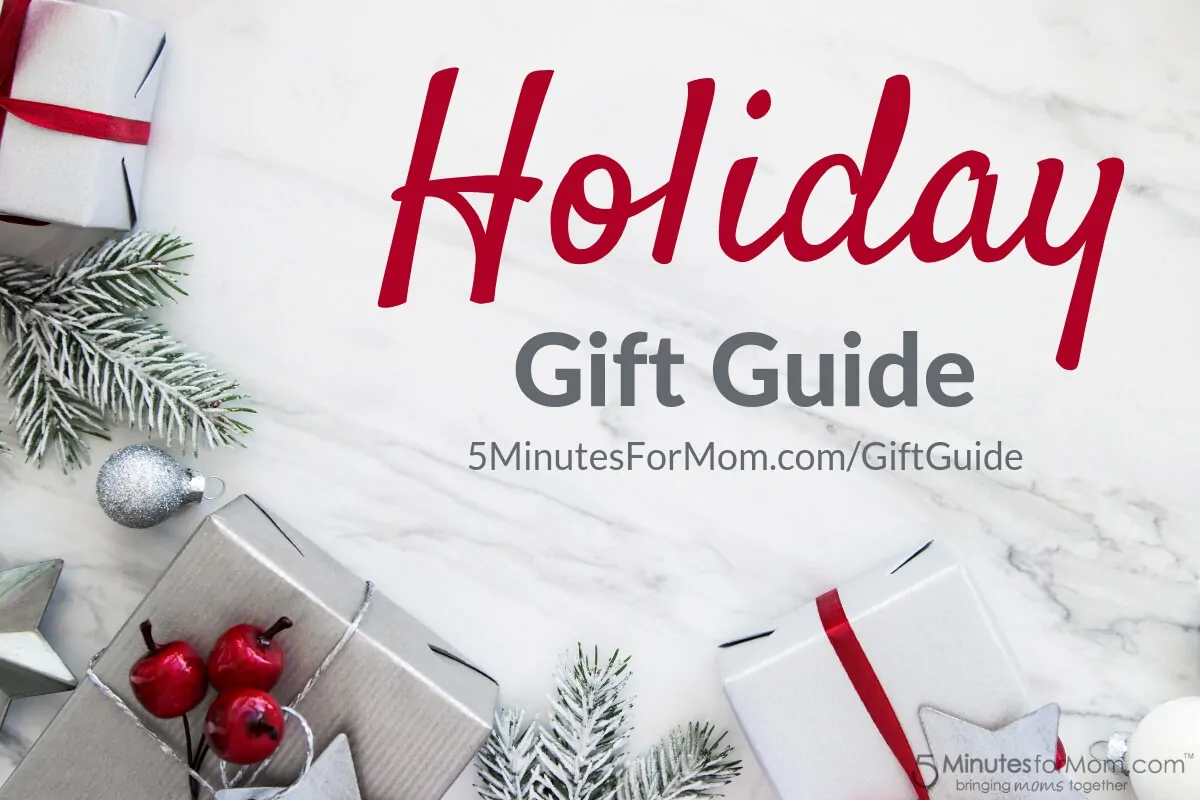 For more great gift ideas check out our Holiday Gift Guide.