This post may contain affiliate links. Read my disclosure policy here.
Find out how to make a dog bed with a pillow. We're showing you two super simple ways to make a DIY dog bed by yourself or as a fun project with your kids. Our video tutorial shows you how to make a dog bed without any sewing.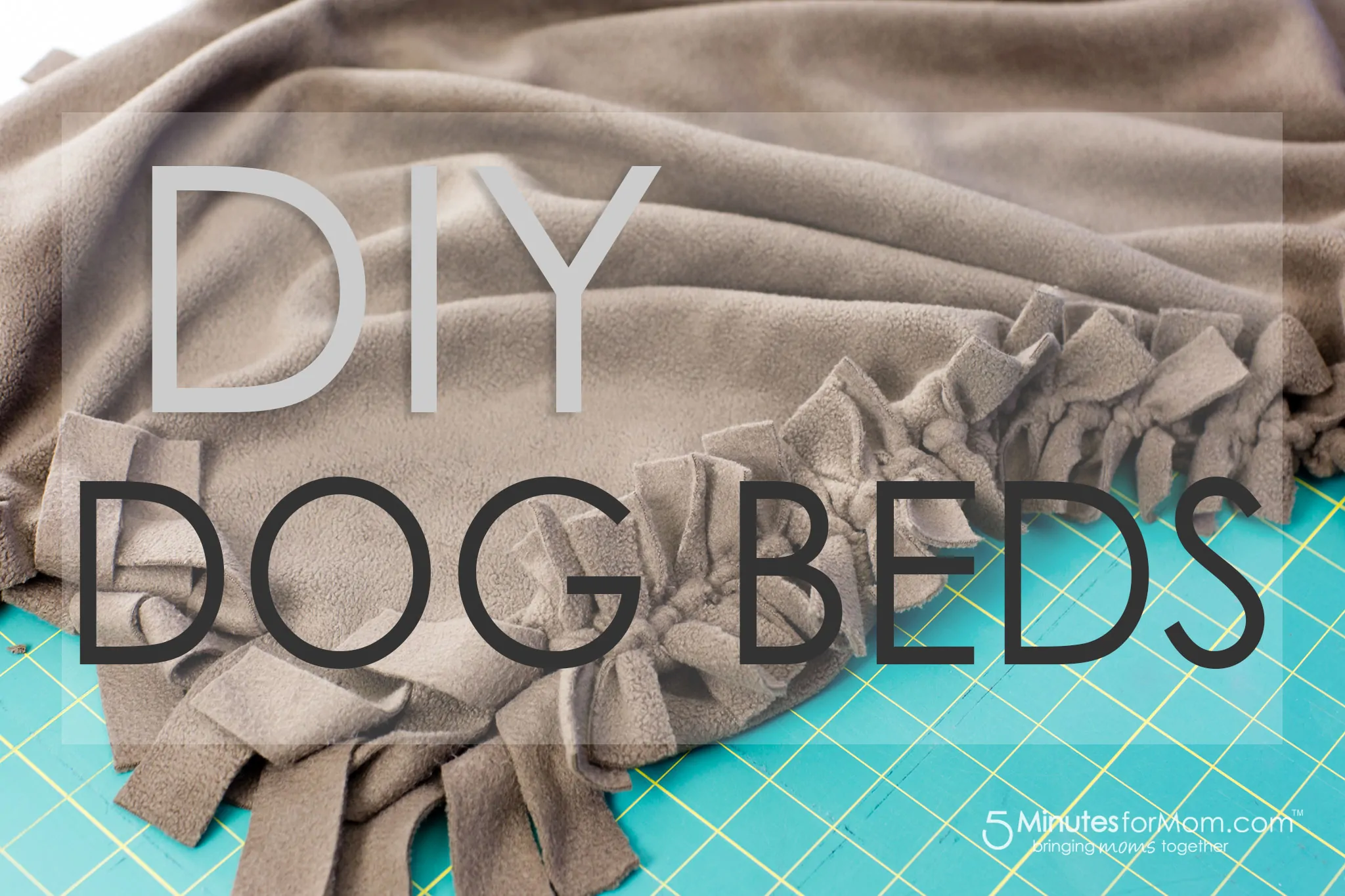 If you have ever shopped for a dog bed, you know they can cost a pretty penny.
And, if you have a dog like mine who destroys anything that is full of fluffy stuffing, you have probably spent more than a few pretty pennies buying new dog beds.
But, after my puppy AJ destroyed three dog beds in less than a month, I learned my lesson and stopped buying stuffed dog beds for him.
Because he was unable to withstand the temptation of ripping out the stuffing of dog beds, AJ then slept on towels or on old pillows with old pillowcases. While this solution worked and he didn't rip apart the towels or pillows, it was pretty sad to look at old towels or old pillows on my floor.

So, I decided to whip up some fun and easy DIY dog beds for him.
How To Make A Dog Bed
I created two options for how to make dog beds.
Here is a video tutorial I made that walks you through the simple steps to make both of these DIY dog beds…
You can also watch this tutorial on our YouTube channel.
The first DIY dog bed is a No Sew Dog Bed that I made with an inexpensive fleece blanket I bought at Walmart and an old pillow I had in the closet.
OPTION 1 – No Sew DIY Dog Bed Tutorial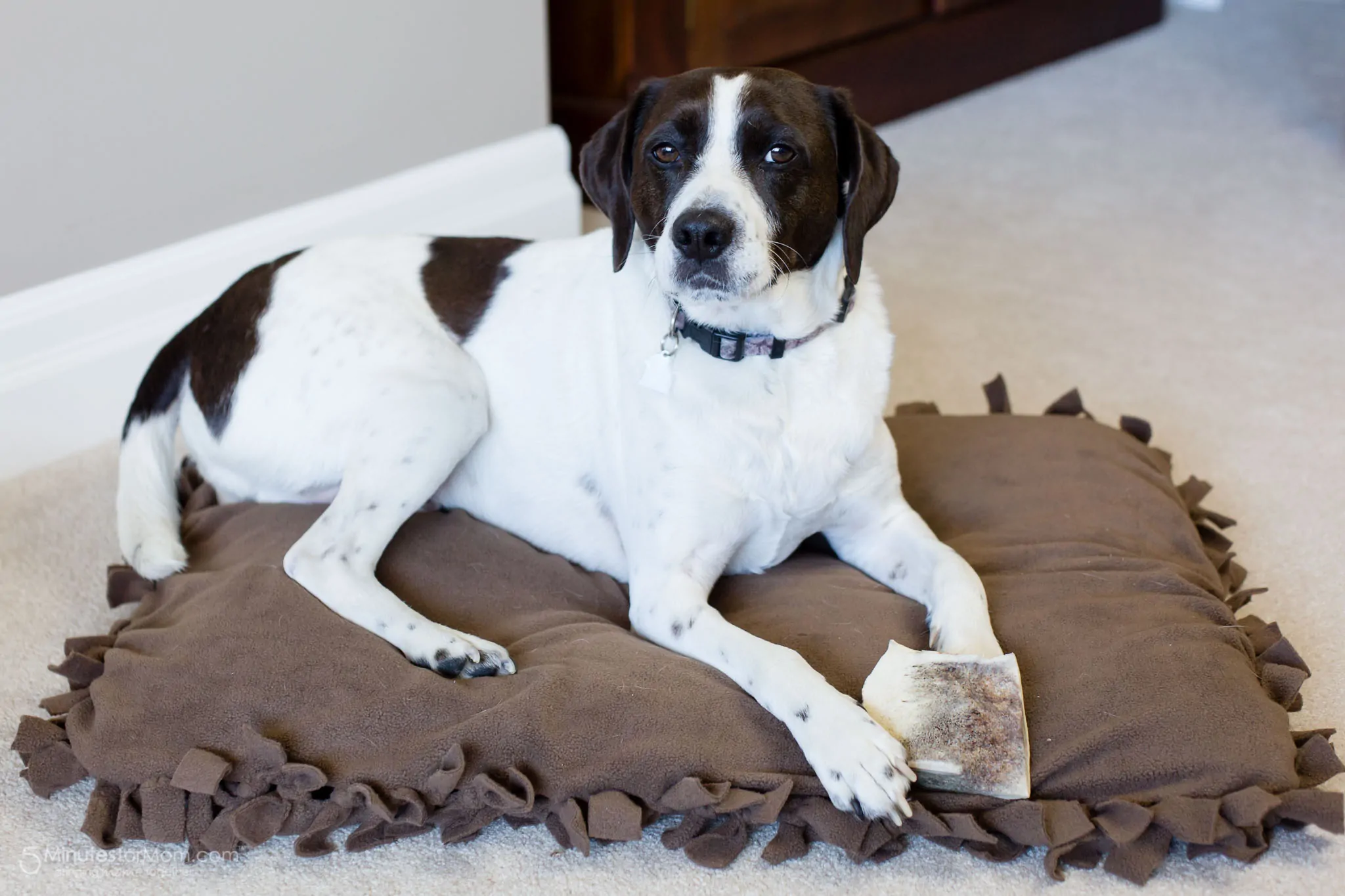 For this No Sew method you are "sewing" the bottom and top layers of your dog bed fabric together by tying together 3″ long tassels you cut along the edges of your fabric.
Fold your fabric/blanket in half and place your pillow or foam insert on the fabric.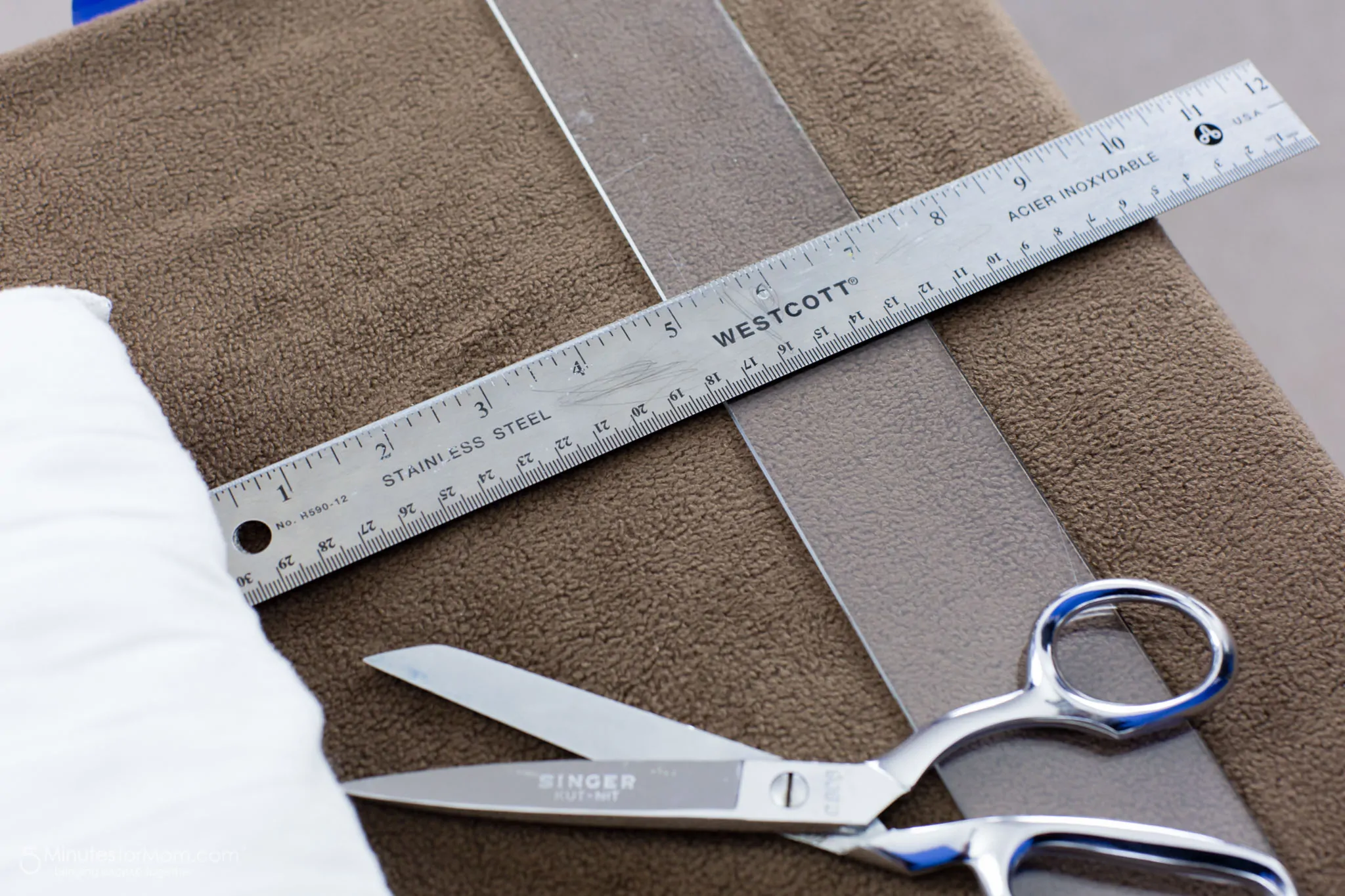 Add an additional 5″ along this perimeter to allow for room to cut 3″ tassels and a couple extra inches to allow for the stuffing for your dog bed.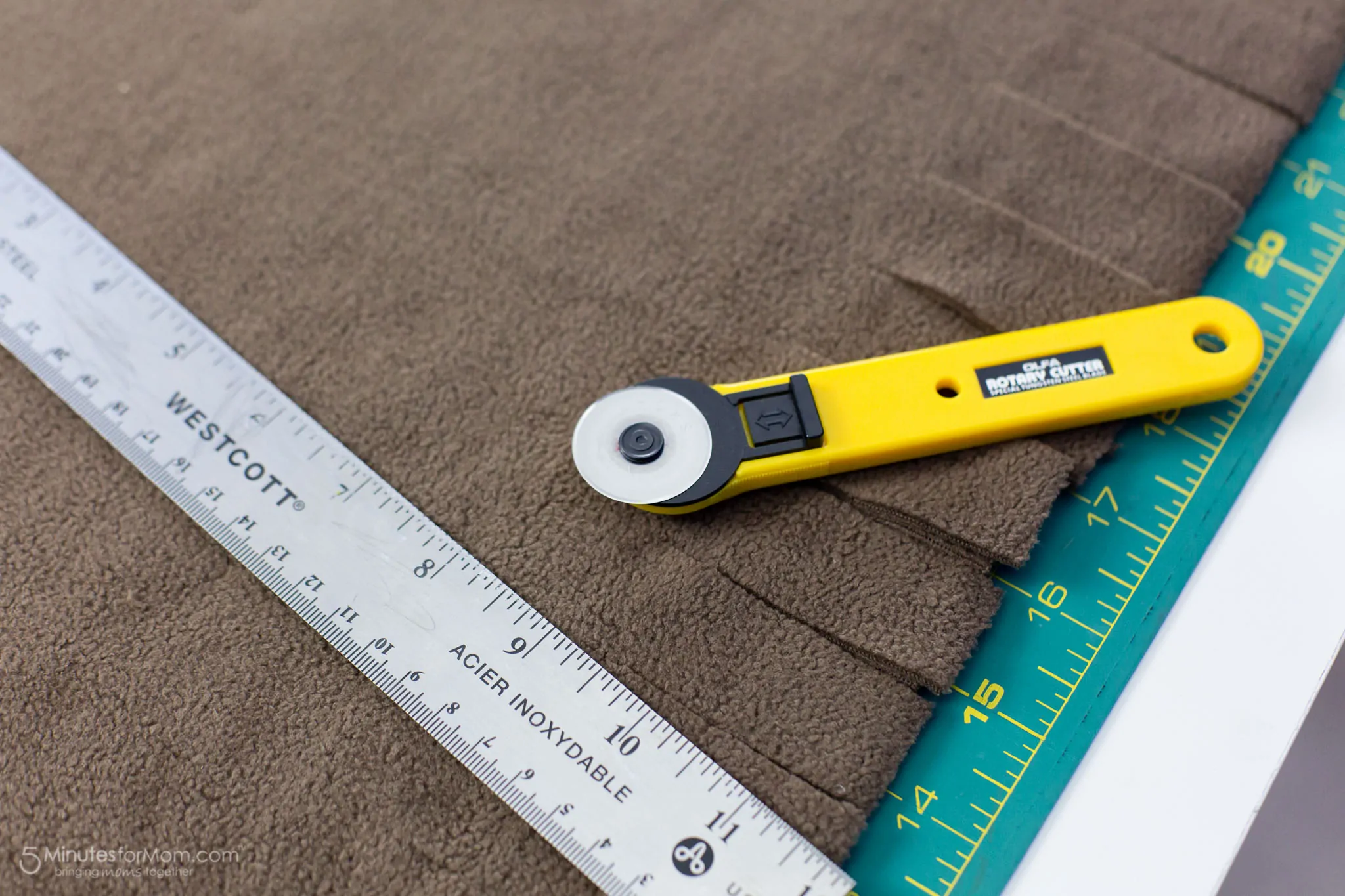 After cutting out your bottom and top bed pieces and cutting your tassel strips, simply work your way around three sides, tying the strips together in knots.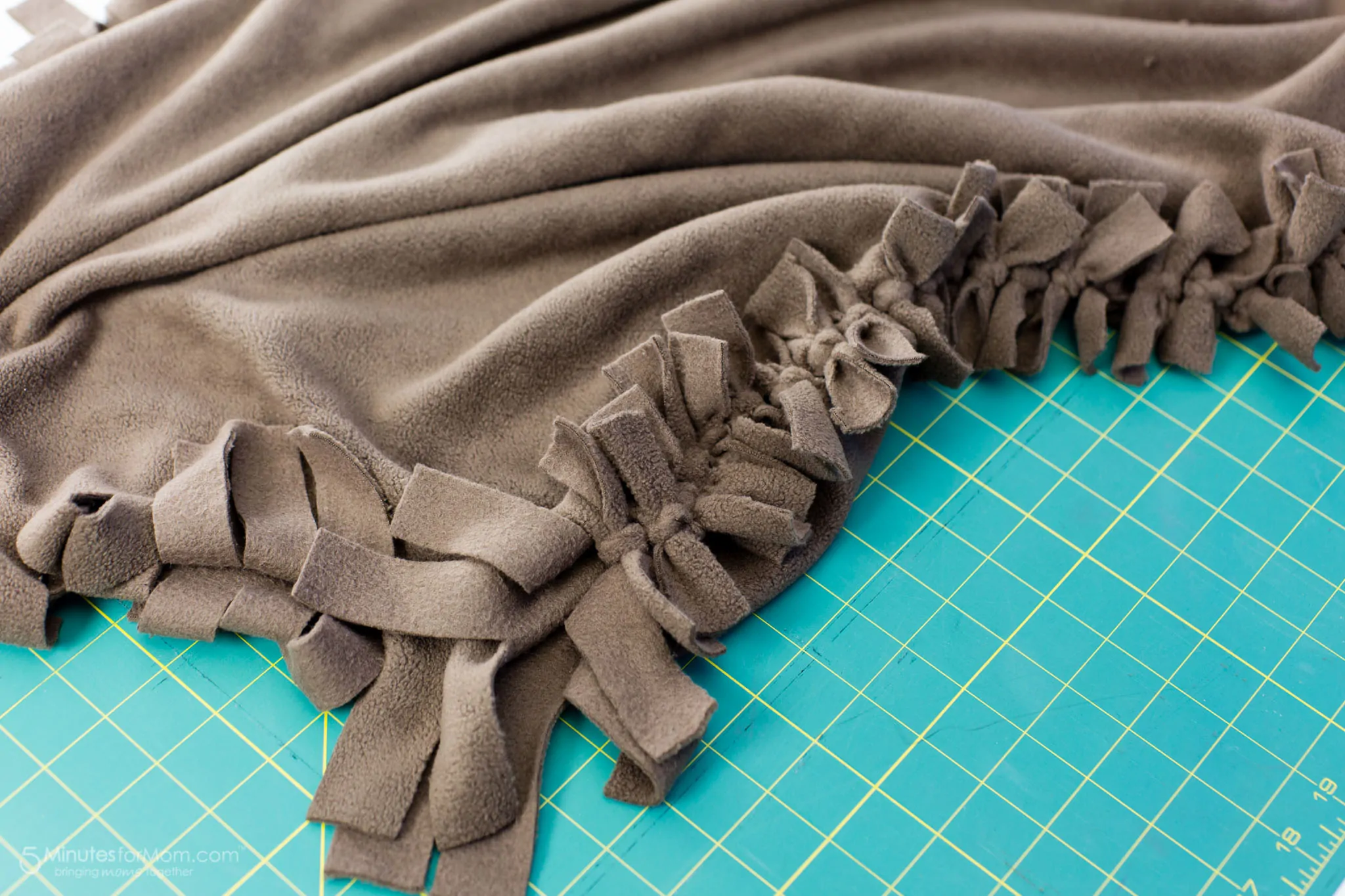 When you have three sides tied together, place your pillow, insert or stuffing inside and finish tying the remaining side.
To wash your dog bed later, untie some of the ties to remove the case for washing. Then replace pillow and retie.
OPTION 2 – Pillowcase DIY Dog Bed
To make the Pillowcase Dog Bed, I bought a $6 piece of foam and a plush pillowcase from Walmart.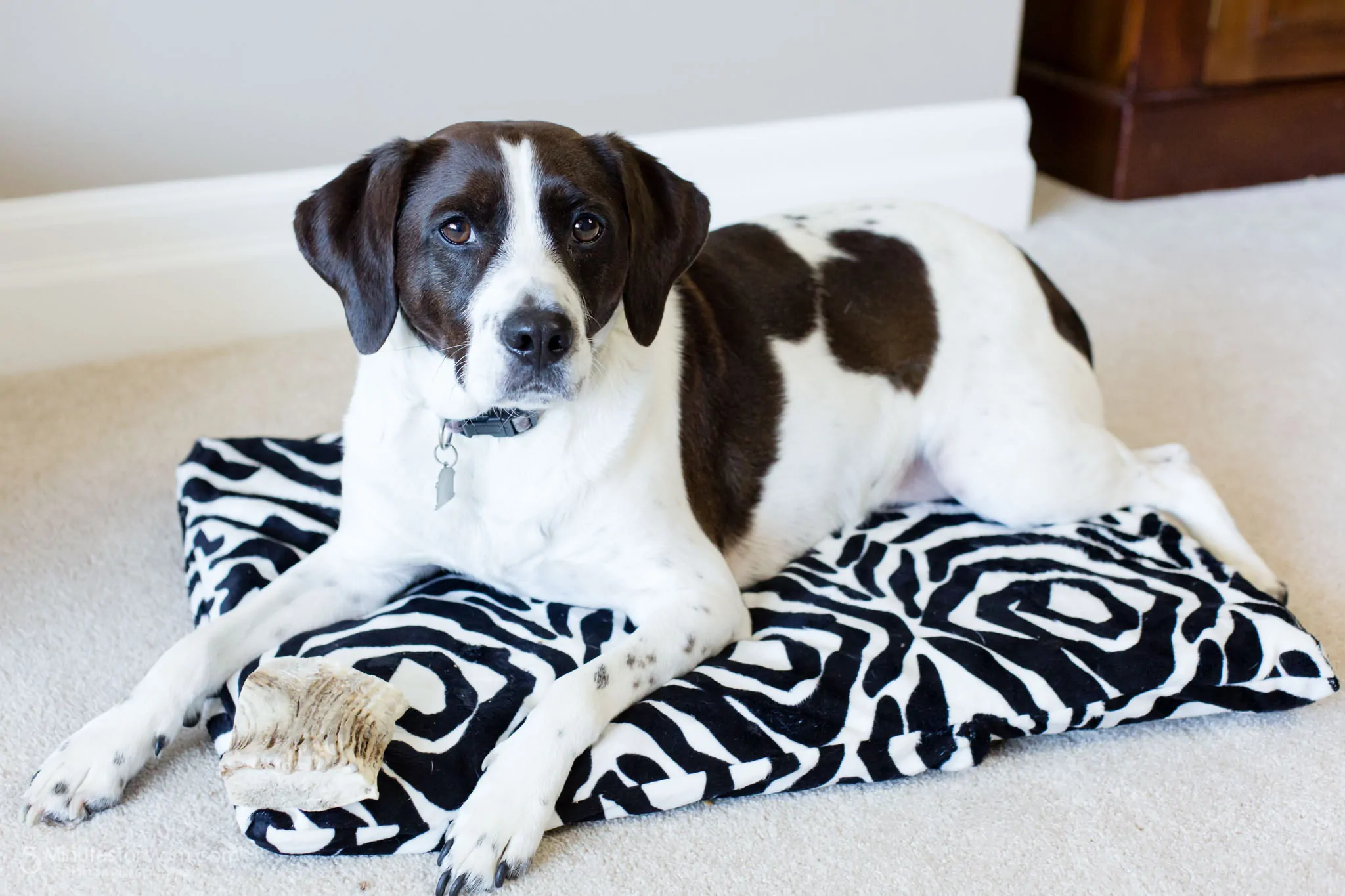 Because the pillowcase was a bit bigger than the foam insert, I turned the pillowcase inside out and sewed all along the edges, two inches in.
Then all I had to do was turn the pillowcase right side out and put in my foam insert. Done!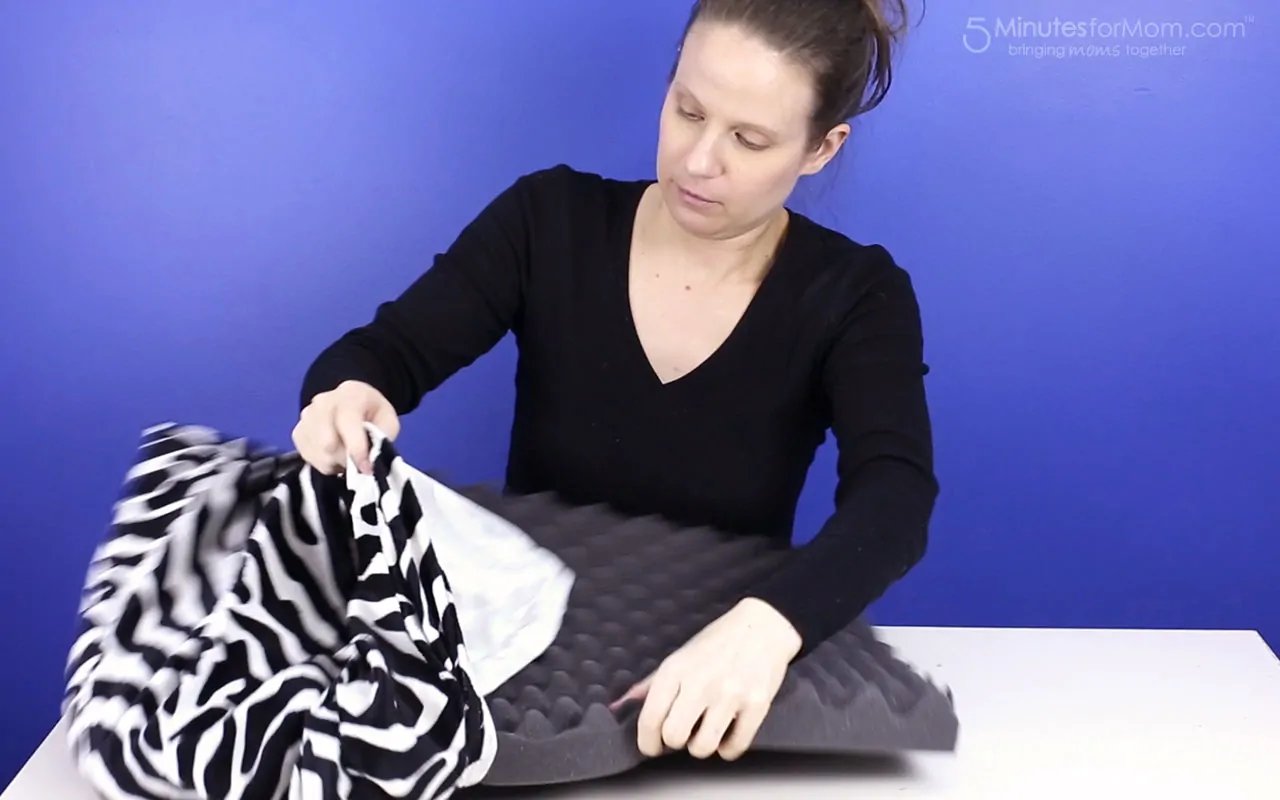 AJ approves!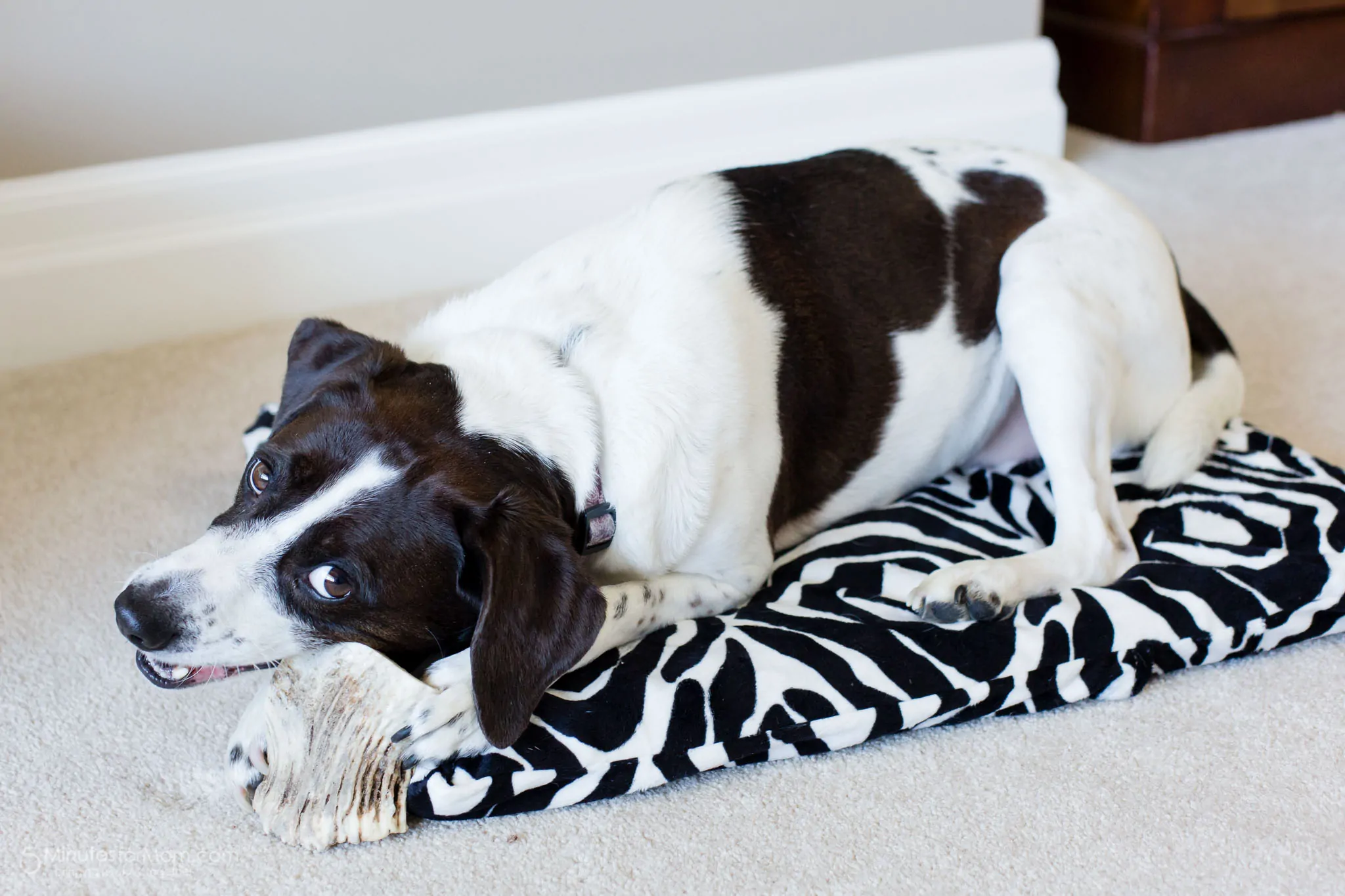 Pin this For Later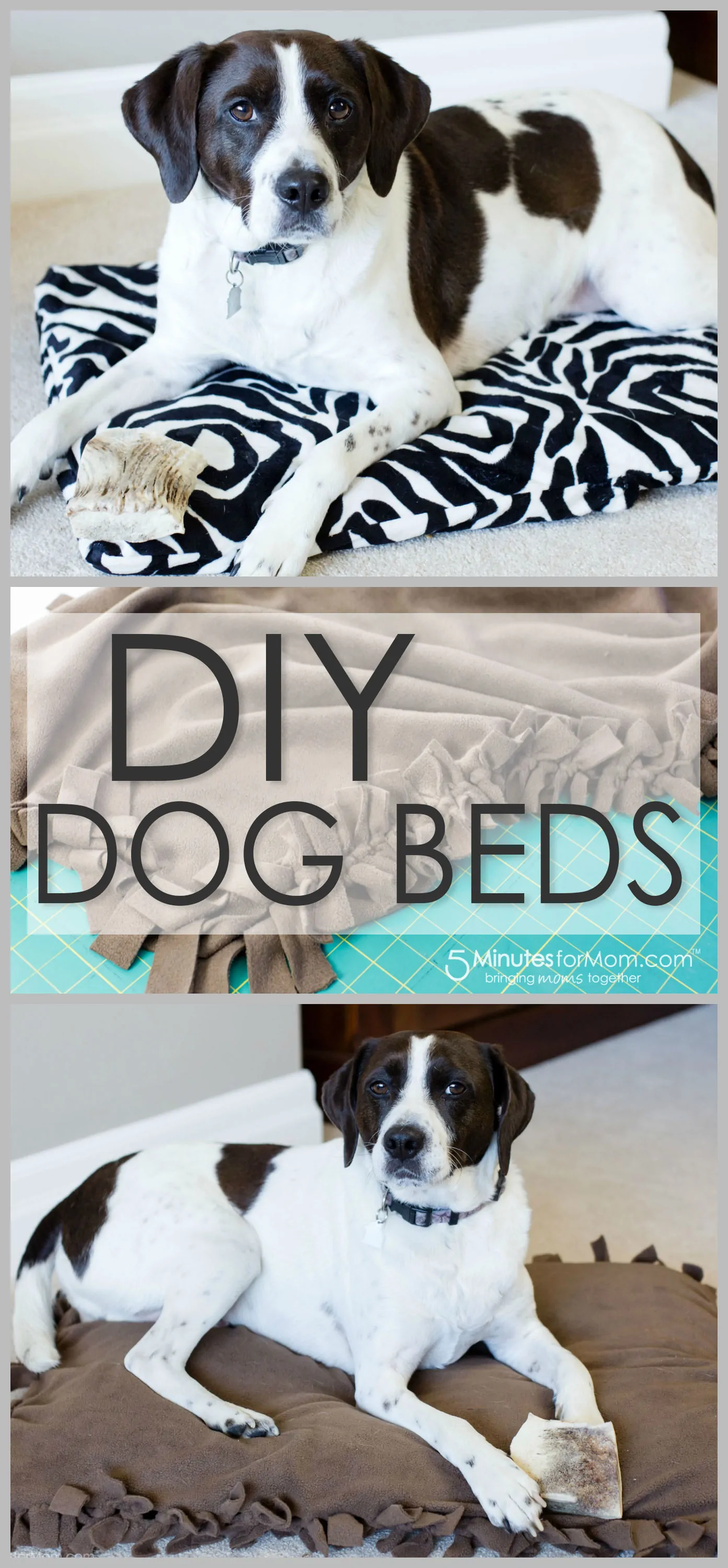 Written by Janice Croze, co-founder of 5 Minutes for Mom
Talk with me: @5minutesformom and Facebook.com/5minutesformom
Pin with me at pinterest.com/5minutesformom