This post may contain affiliate links. Read my disclosure policy here.
Your kids may be home from school, but you don't need to suddenly become a homeschooling expert. Now is the time to spend quality time together and focus on helping your kids practice the most important subjects including reading, writing, and math. But I expect the biggest challenge will be how to get your kids writing while they are home from school.
Thanks to our sponsor, Sylvan Learning, we have prepared a comprehensive post of tips and FREE resources, like Sylvan Nation, to get your kids writing and loving it. You will love these creative writing prompts for kids, outlines and checklists, and more.
One of the most important skills your children need to master during their education is how to write well.
College-bound students must have the confidence and the ability to write compelling, comprehensive essays. They need to know how to organize their thoughts, present their arguments, and express their opinions.
Students who may not be planning post-secondary studies also need to sharpen their communication abilities before heading into the job market. Resumes, emails, and even texts require effective writing skills.
But how can you improve your kids' writing? How can you not only encourage your kids to write but also have fun turning their ideas into words?

How To Improve Kids Writing
While school closures are stressful for most families, you might be able to use this time to help your kids improve their writing.
Here are some ideas to help kids learn to communicate effectively and creatively.
1. Have Fun Reading Together
As your kids get older, don't stop reading with them. Keep your bedtime reading routine going as long they will let you.
Not only will you be ending the day with quality time together, reading with older children allows you to solidify their relationship with books and enriches their reading and writing skills.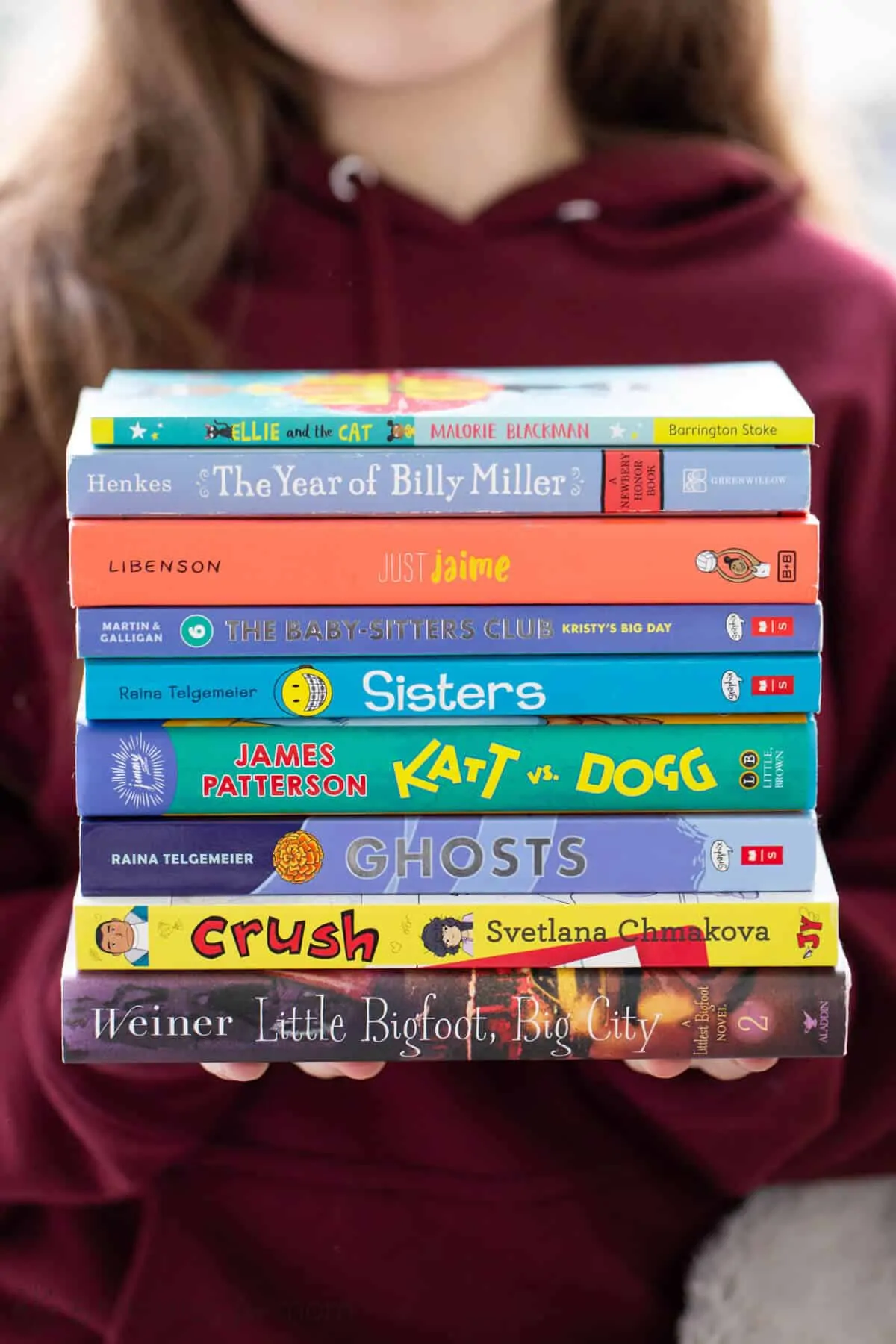 Make reading together extra fun by having yourself and your child try different voices or accents while you read, act out scenes together, taking turns reading pages or characters, and even go back and reread their favorite books from when they were younger.
As an overwhelmed, working, single mother, I understand how hard it is to make reading together happen at the end of the day. I am exhausted and I have chores and work to finish up before I can collapse in my own bed.
But those evenings, snuggled up and reading books together were some of the most important bonding and sharing times with my kids. Now that my kids are older, my son is eighteen and my daughter is twelve, I realize how fast those years whipped by and I am grateful that I was able to have those reading traditions with my kids.
While my son is definitely past the stage of reading together, I can still spend time reading with my twelve-year-old, encouraging her to choose books instead of YouTube or Instagram before bed.
If you are not able to work right now, you might be in the position to have more time to read with your kids. During school closures, I'd suggest that reading together may be one of the best ways to spend time together.
For book ideas for children and teens, check out these book lists…
2. Encourage Everyone in the Family to Read on their Own
In addition to your routines of reading together, encourage your children to read on their own as well.
Make books a priority in your house and let your kids see you reading too.
If your kids resist reading, don't overlook the power of graphic novels!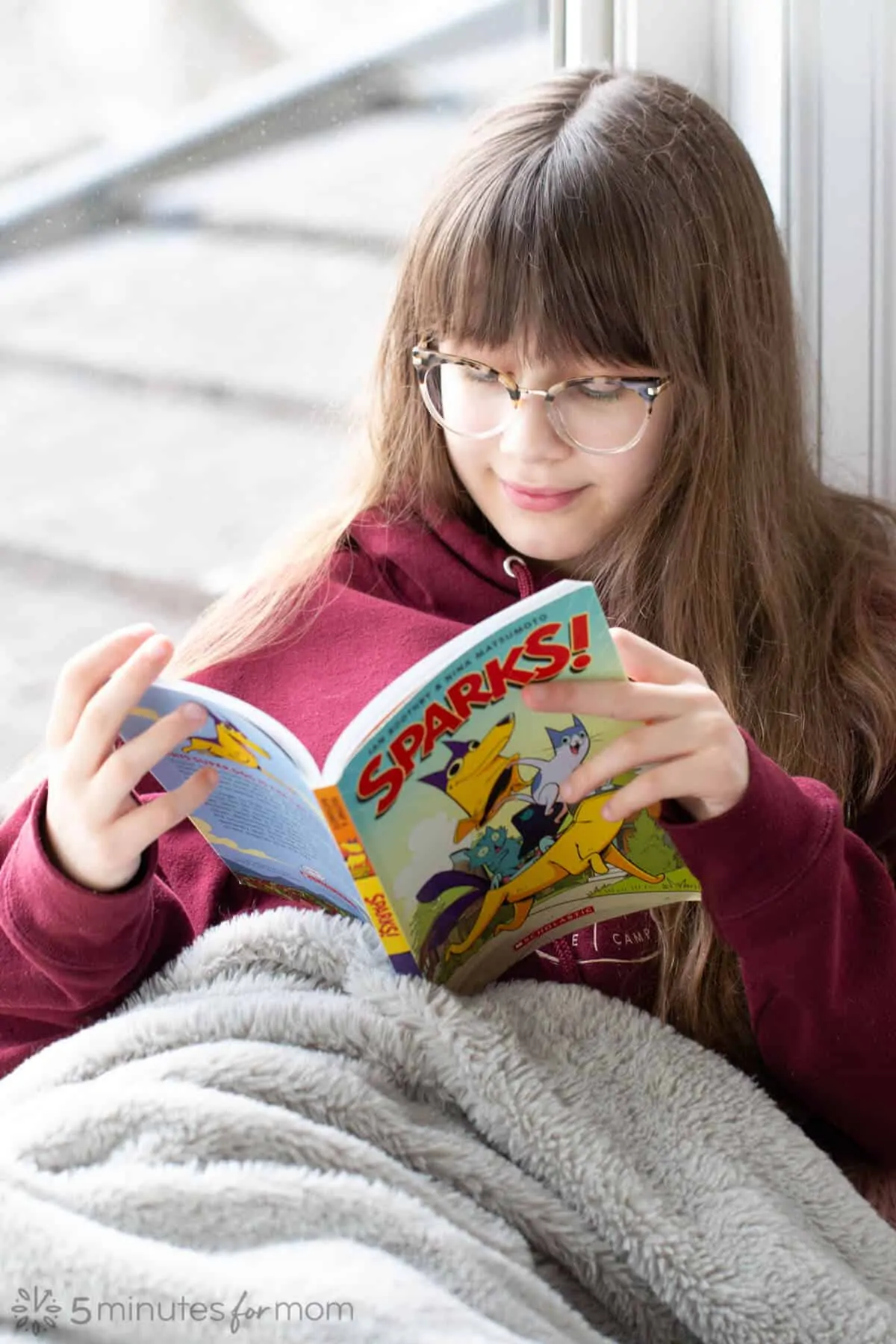 And you can get your kids reading on those mobile devices that they don't want to put down! Download the free Libby app on their smartphones and they can check-out and read e-books from the public library.
To help your students develop their reading comprehension and interpretation skills, go through this Self-Monitoring Checklist and Question and Signal Words List provided by Sylvan Learning to teach your kids how to approach a text.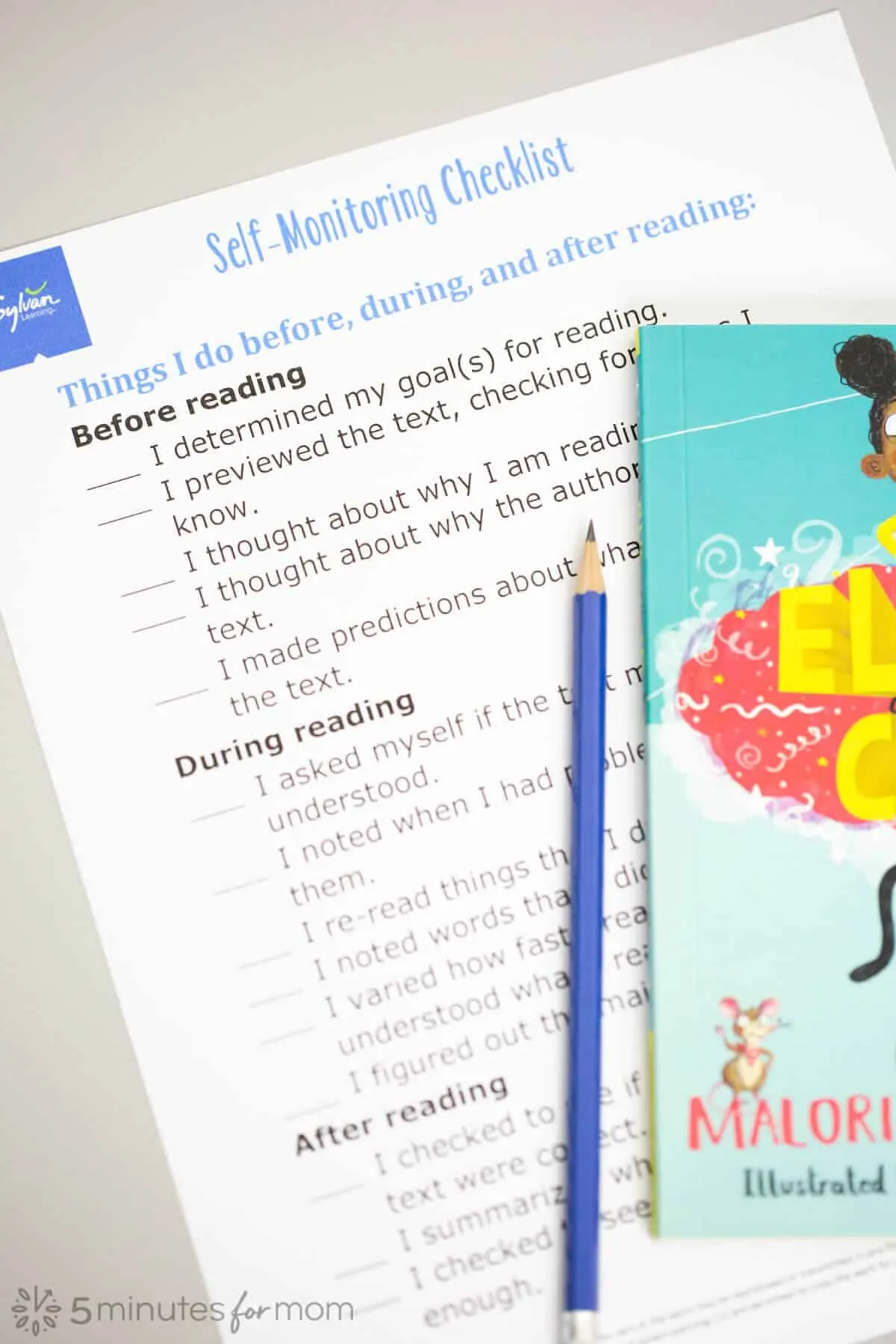 Explaining these steps will demystify the reading and comprehension process and give them confidence for their school writing assignments and exams.
3. Use Audiobooks
If you haven't started incorporating audiobooks into your daily routine yet, I have great news for you: audiobooks are fabulous and free! You can log in to your local public library and borrow audiobooks for free.
With my busy schedule, I primarily "consume" audiobooks. And while I sometimes purchase audiobooks, I often use the Libby app on my iPhone and download books from the public library.
I place holds on popular titles and it is a surprise treat when I get an email noting that my latest hold has been automatically downloaded in my account. I also use the "Skip the Line" feature and listen to in-demand books on 7-day loans.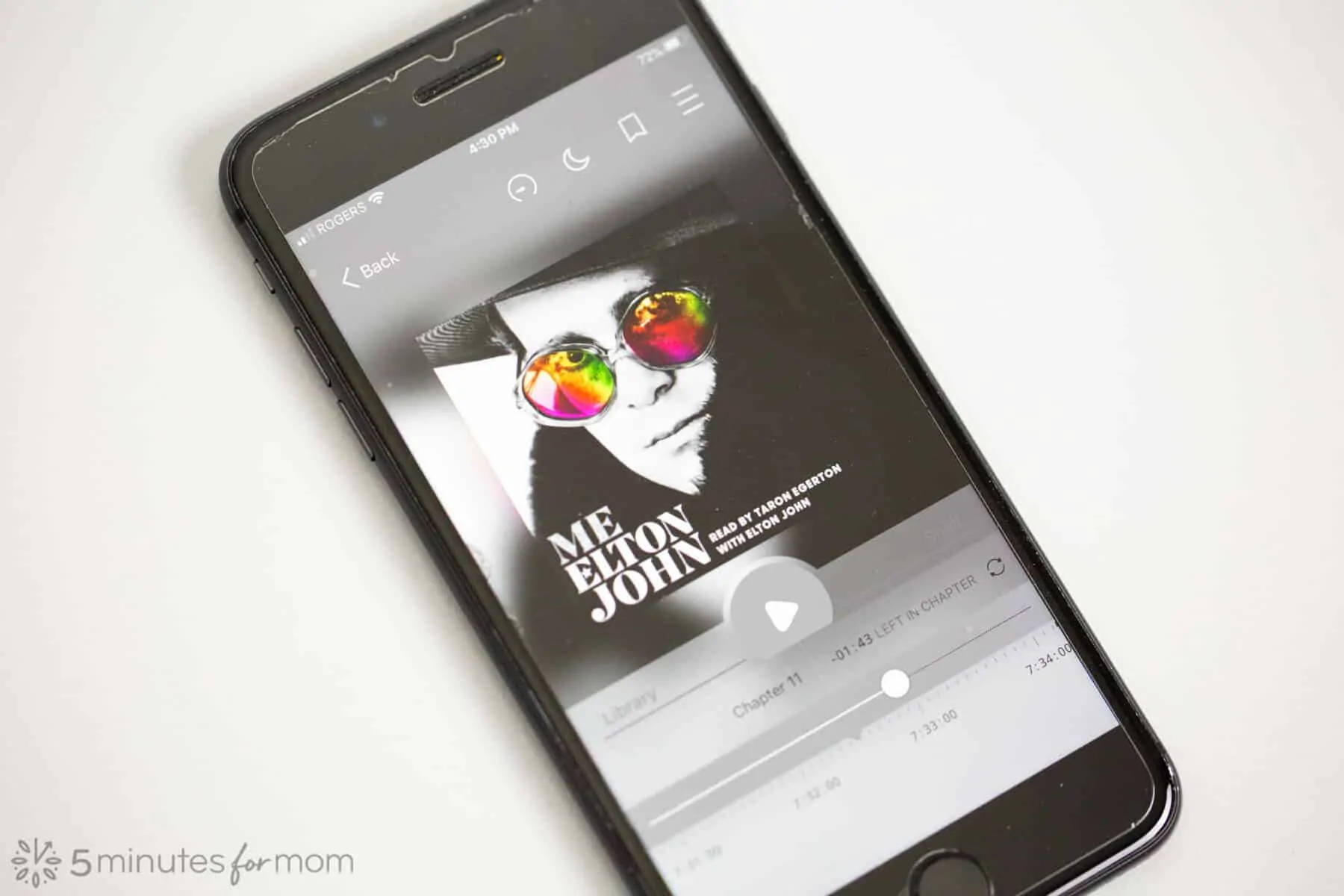 To get your kids in the habit of listening to audiobooks, you could start listening to an audiobook together. They'll likely immediately get hooked.
For your kids to listen on their own at bedtime, you can download the app on their mobile devices and they can listen as they fall asleep. Personally, most nights I put the sleep timer on my Libby app and fall asleep listening to my latest library download.
4. Set Aside Time for Writing Practice (with Rewards)
Getting your child to sit down and practice writing might be a hard sell. I understand.
So position writing time as a fun time to create together and perhaps even set up a reward system to keep your child focused and enthusiastic.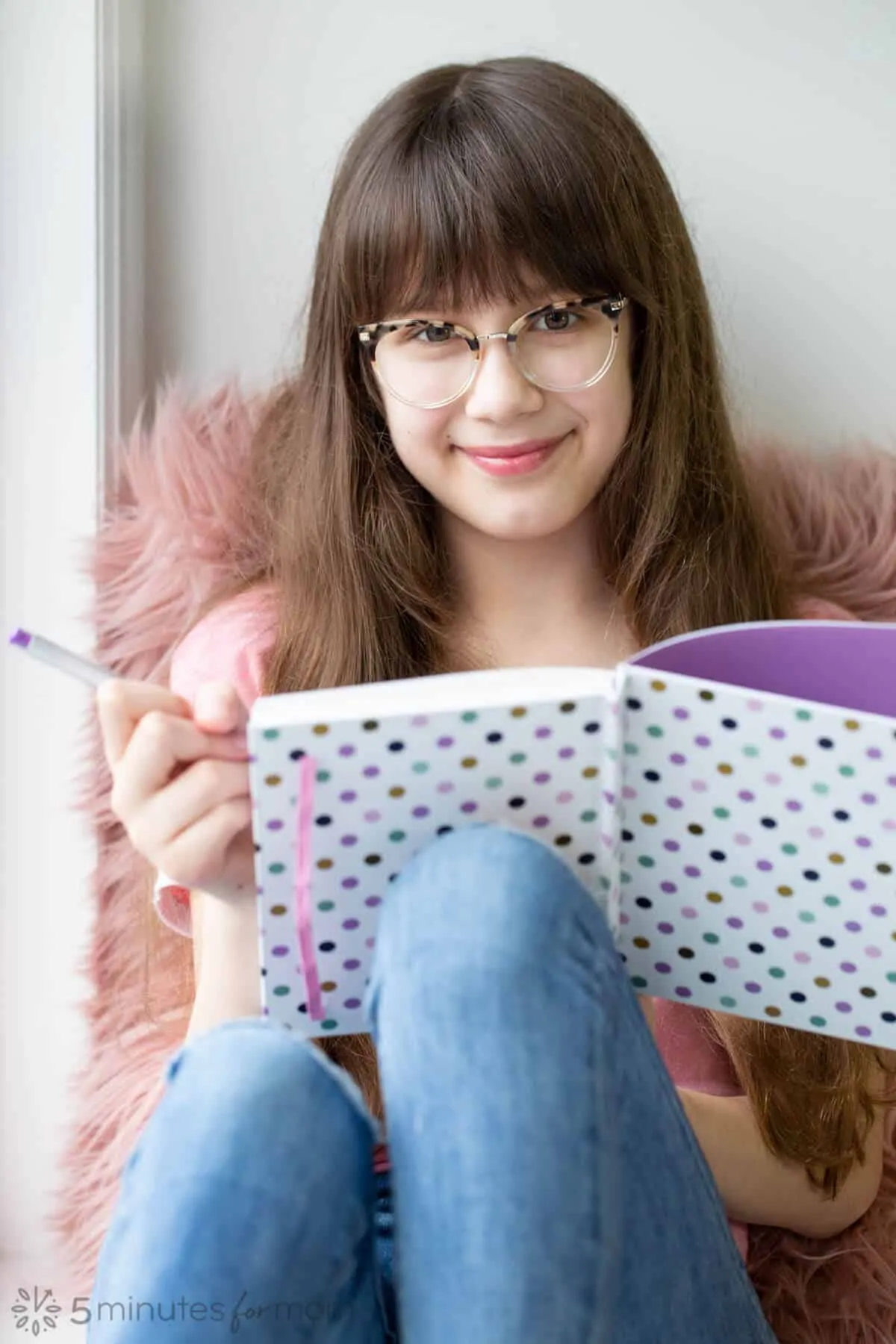 If your child resists writing "practice," start off with writing emails to family or friends.
5. Use Writing Prompts For Kids
At any age, facing a blank page is intimidating. What on earth should we write about?
Using writing prompts is an excellent way to kickstart a writing session, while also preparing students to face writing prompts in school and college exams.
Sylvan Learning has an extensive offering of writing prompts for kids: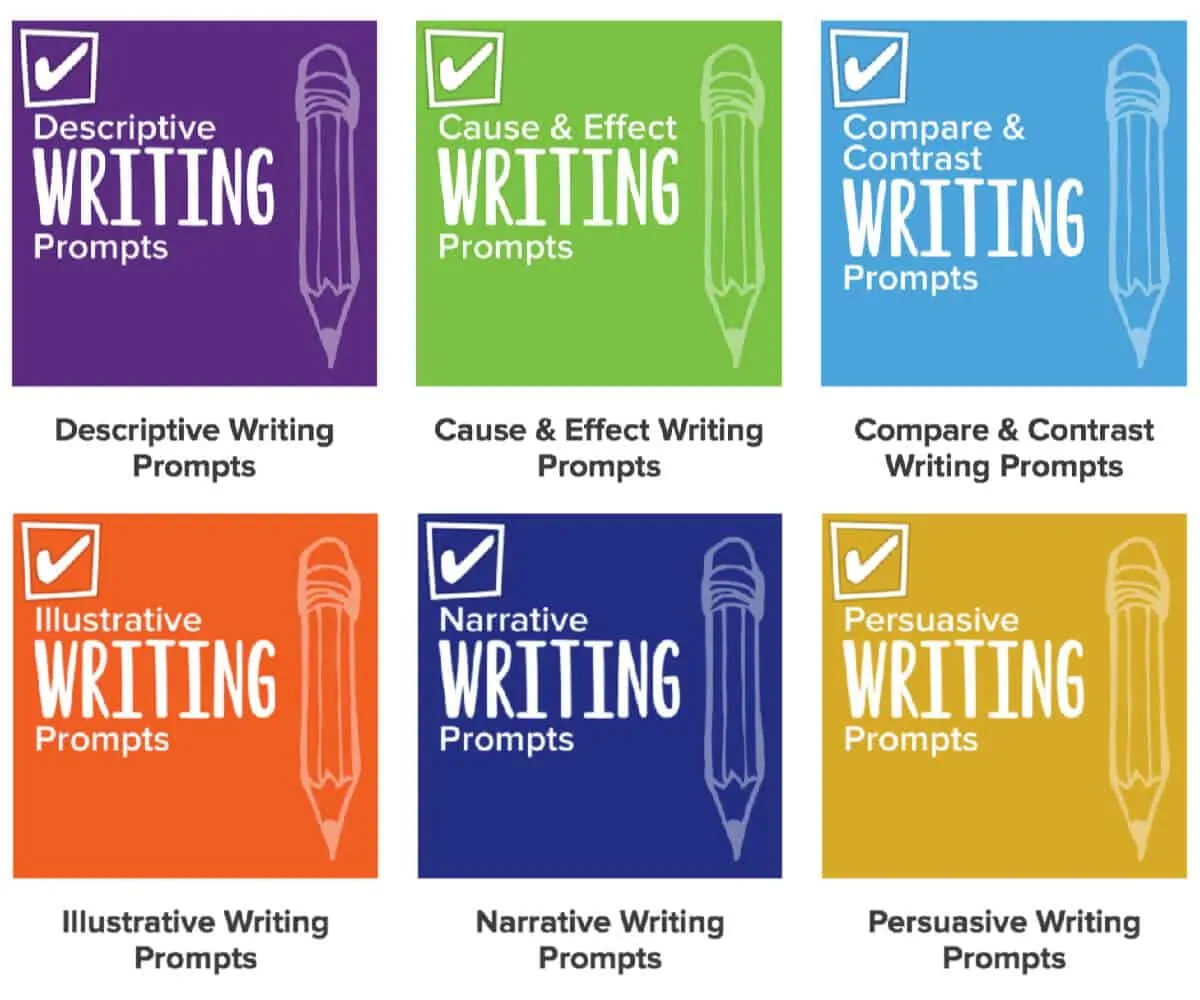 Writing Prompts – Cause and Effect
Writing Prompts – Compare and Contrast
Writing Prompts – Illustrative
Writing Prompts – Narrative
Writing Prompts – Persuasive
Writing Prompts – Descriptive
You can find all these writing prompts on sylvannation.com/activities.
How Sylvan Nation Rewards You
While seeing your child's writing skills improve is a reward in itself, Sylvan Nation is a free website that gives you EXTRA REWARDS.
In fact, many of the articles and tools that we referenced in this post are included on the Sylvan Nation website. And when you click through and read those articles or download the resources, you actually EARN POINTS that you can redeem for other valuable educational resources including books!
We explained more about how Sylvan Nation works in this earlier blog post.
But you can simply create a free account now and start earning rewards.
Join Sylvan Nation
Sylvan Nation makes it so easy to find these resources and you earn rewards simply for reading helpful articles and downloading worksheets for your kids.
It's quick and easy to get started… and it is completely FREE!
You can even use your Facebook account to create your Sylvan Nation account.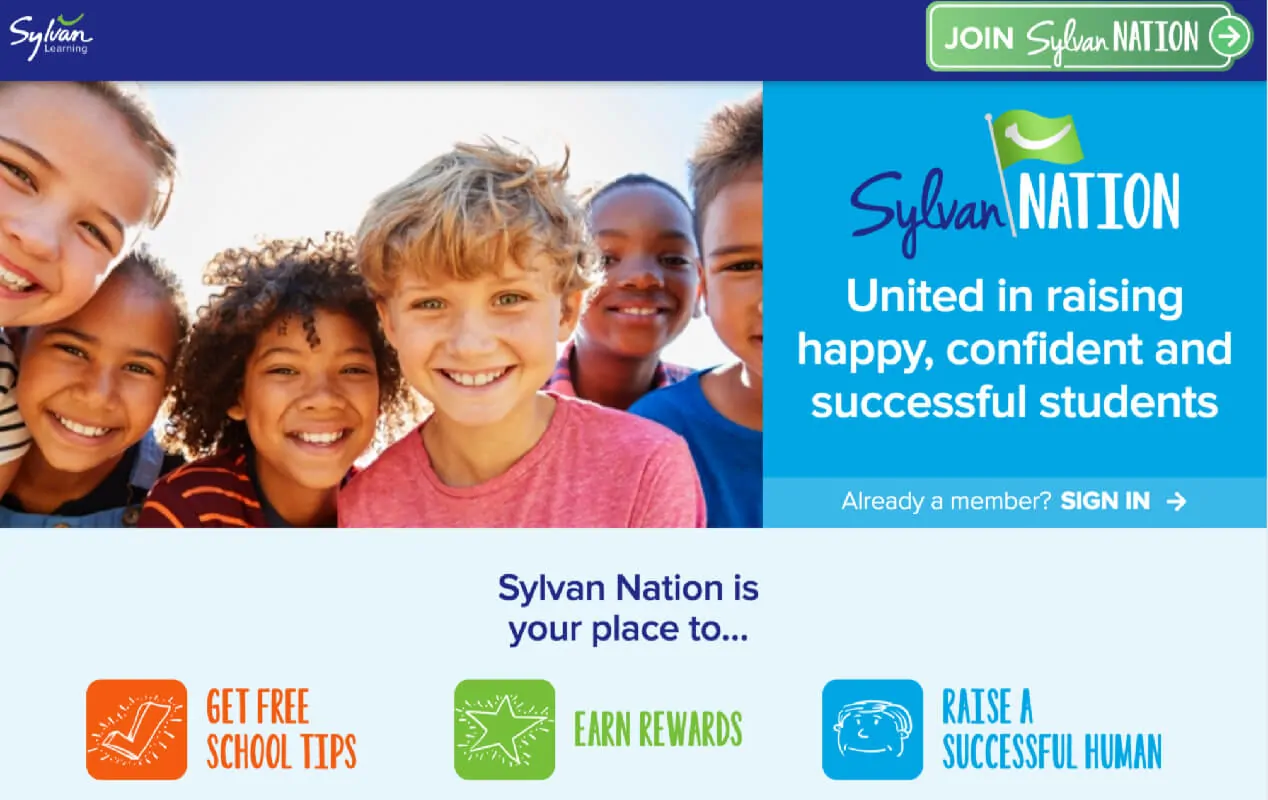 Sign up now on SylvanNation.com.

6. Encourage Your Child or Teen to Journal or keep a Diary
Writing regularly is the best way to grow as a writer. Encouraging your kids to keep journals or diaries will not only preserve their precious memories and help them to look back at their experiences when they are older, but it will help them develop their writing skills.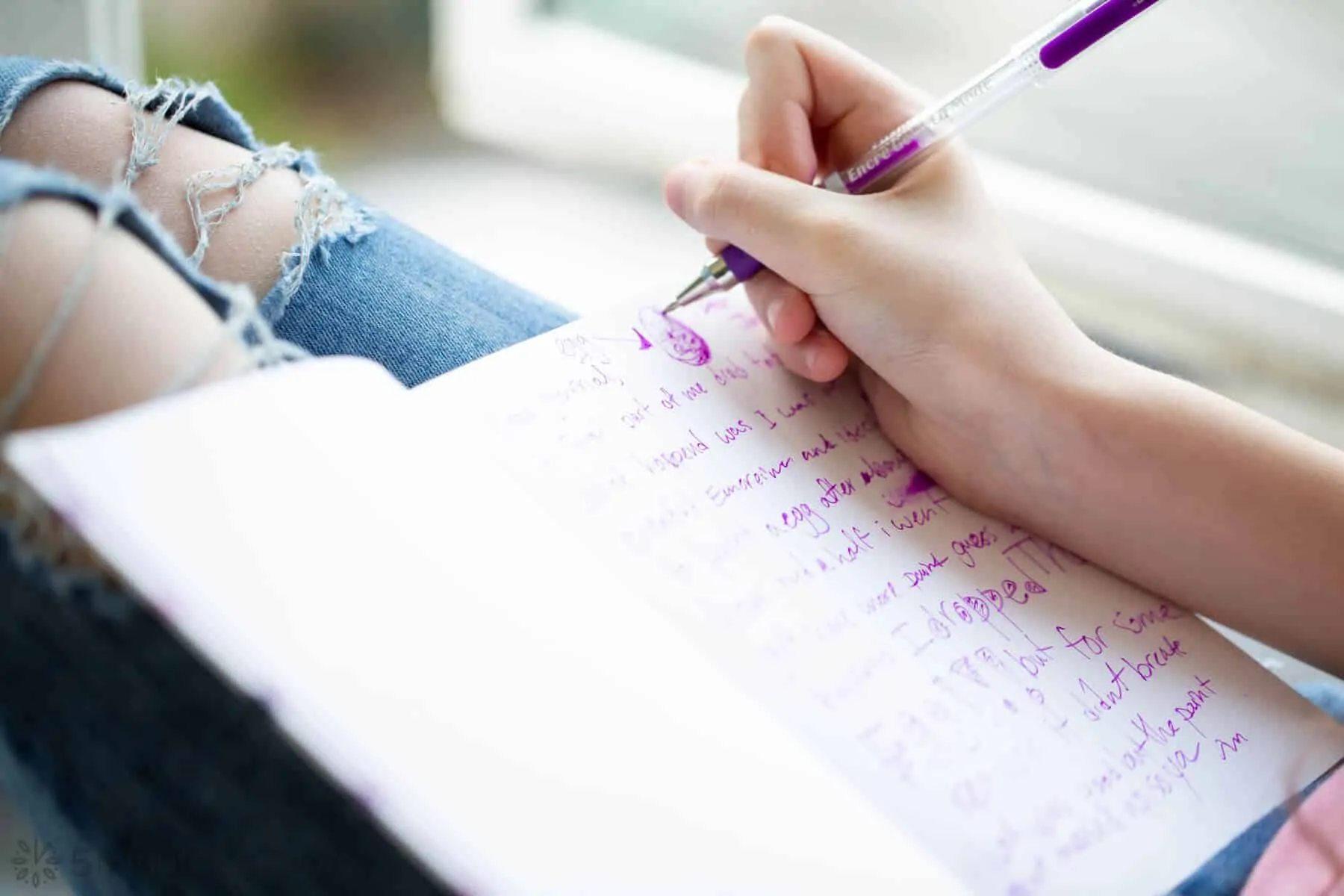 To spur your kids on to journalling, perhaps let them order online a new notebook or diary, special pens or pencil crayons, stickers, etc. It might give them that extra push to get writing.
If your child is worried about recording their innermost thoughts and feelings, promise them that this is their private journal and you will not read it. Tell them to put it in a place away from their siblings and friends and to keep it just for themselves.
7. Get Kids to Write Their Own Books
In second grade, our teacher encouraged several of us "over-achievers" to write our own books. We made covers, plotted storylines, and created illustrated books of our own.
Our "books" were hardly impressive, but I can still remember my excitement as I wrote my story and colored my pictures.
You can encourage your child to have fun writing by making his or her own books.
They can hand draw their own comic books or write and bind handmade books. These options are inexpensive and children of all ages can have fun creating their own books.
Nowadays, with technology, there are even more ways for your budding writers and artists to push their imaginations.
You and your children can use online software and websites to write stories, comic books, illustrated books, and even print or publish them. There are various options and costs for these websites.
If your child is intimidated and doesn't know what to write, work together to create a photo book or scrapbook where they write descriptions and recount stories about their photos and adventures. Creating their own books doesn't mean they need to write fiction. Inspire your kids to record their memories and/or family stories.
8. Use Templates, Tools, and Charts to Help your Child Learn to Outline and Structure their Writing
When it comes to helping your child write well, you may be just as intimidated as they are. I write for a living, and I still get overwhelmed about how to help my kids become better writers.
Fortunately, you don't have to start from scratch. There are many online tools to help improve kids writing, including the resources provided by Sylvan Nation.
First, you may want to review the key skills a child needs to learn to express themselves in writing. Understood.org has a helpful overview of skills so that you can assess where your child may be struggling or need extra attention.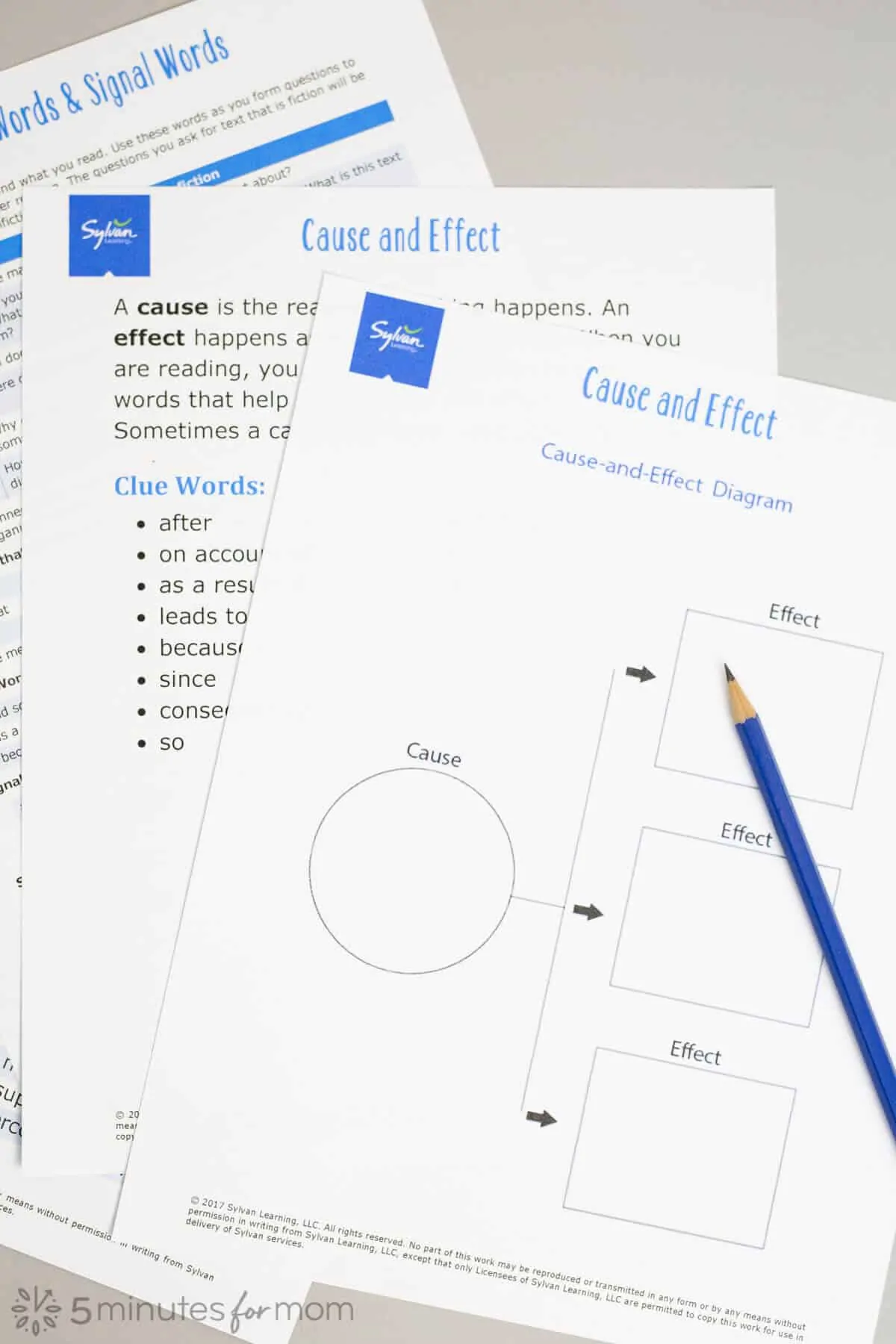 To target specific writing and reading skills, Sylvan offers great resources and printouts you can access and download for free…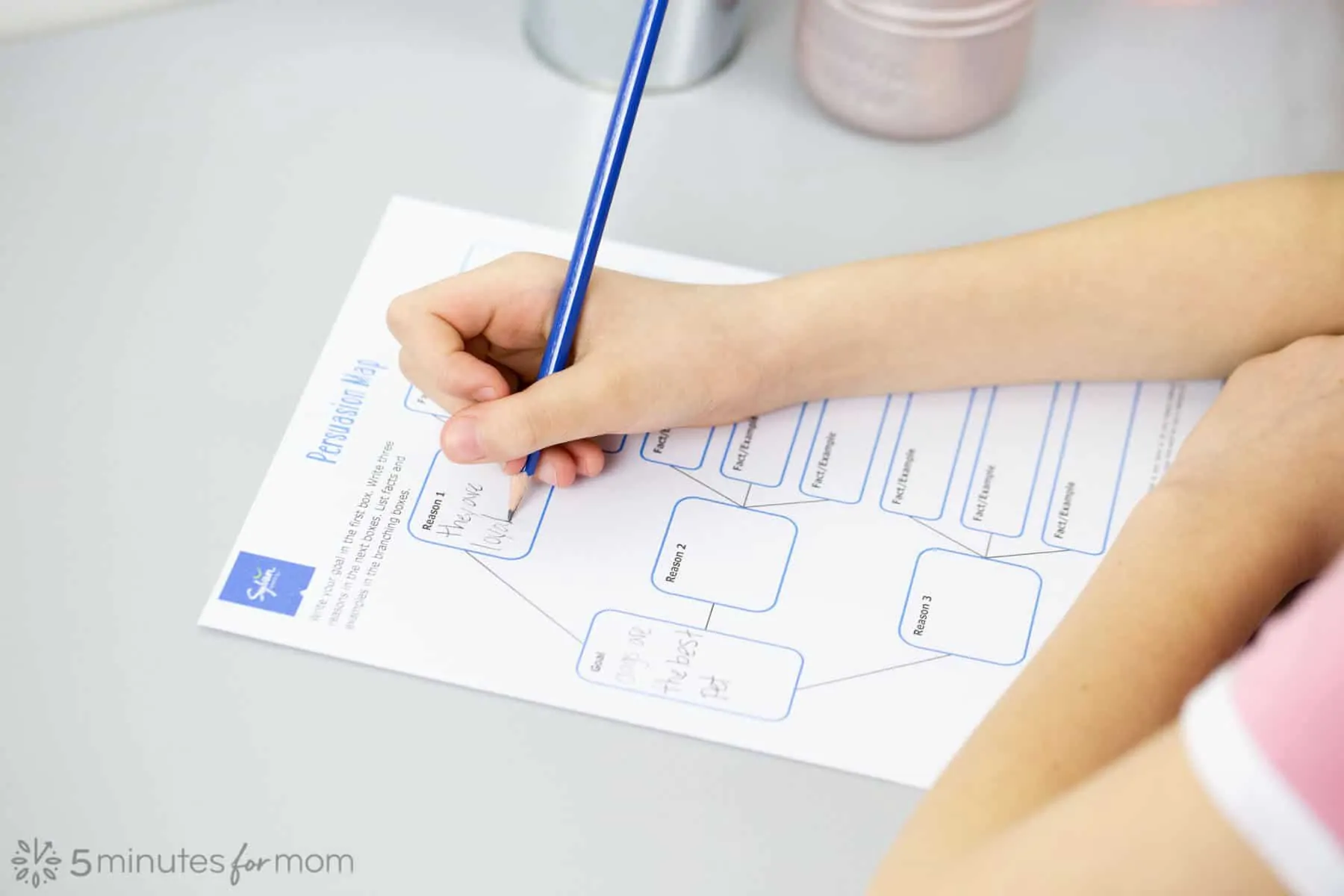 If your child is struggling with writing, you can find more information about understanding your child's trouble with writing at Understood.org.
9. Provide Word Lists
In addition to providing outlines, templates, and charts to develop your child's writing skills, you can download word lists to boost their vocabulary and creativity.
Sylvan has some word lists you can download such as signal words, cause and effect words etc.
You can also check with your child — most likely their teacher will have given them word lists.
And don't forget to encourage your child to use Thesauraus.com and Dictionary.com to challenge themselves to learn new words to express themselves.
10. Edit, Review, and Praise their Written Work
Finally, teach your child the importance of editing, re-writing, and proofreading.
No writer can just sit down and write a perfect piece on their first attempt. Explain to your young writers that everyone needs to edit, re-write, and proofread their work before it is ready for its final destination.
Help your child to learn how to edit and improve their work.
Sit down with them and go through their writing. Make sure they understand what suggestions you or their teacher make so they can learn to become more effective at editing their own work.
Editing and re-writing are not easy, but the sweet reward is a polished piece of work.
Most importantly, make sure you appreciate your child's efforts. Show your enthusiasm for what they have accomplished, choosing concrete examples from their work and their process to praise.
Find More Learning Resources:
Here are some of our most popular posts with free learning resources for kids:
More Ways To Help Your Kids Learn…
How a Math App that Solves Math Problems Can Help Your Kids Master Math
Find out how you can use the Photomath app to help your kids with their math homework.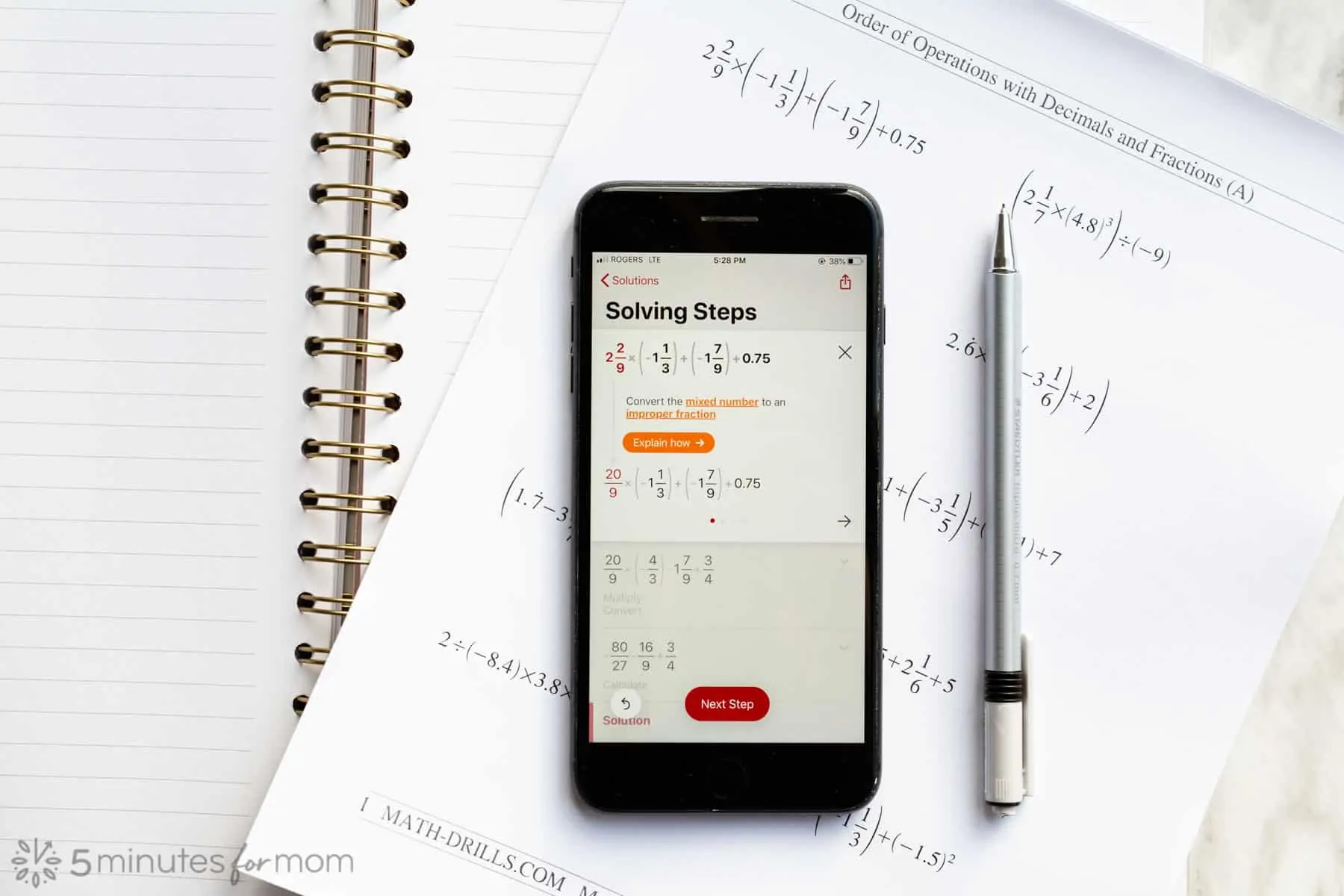 How to Study and Take Notes from a Textbook
Try these seven tips to help students tackle their studies and learn how to take notes from a textbook.