This post may contain affiliate links. Read my disclosure policy here.
We welcome our own expert in children's fiction, 5 Minutes for Books managing editor Jennifer Donovan to share some of her favorite books for middle school boys.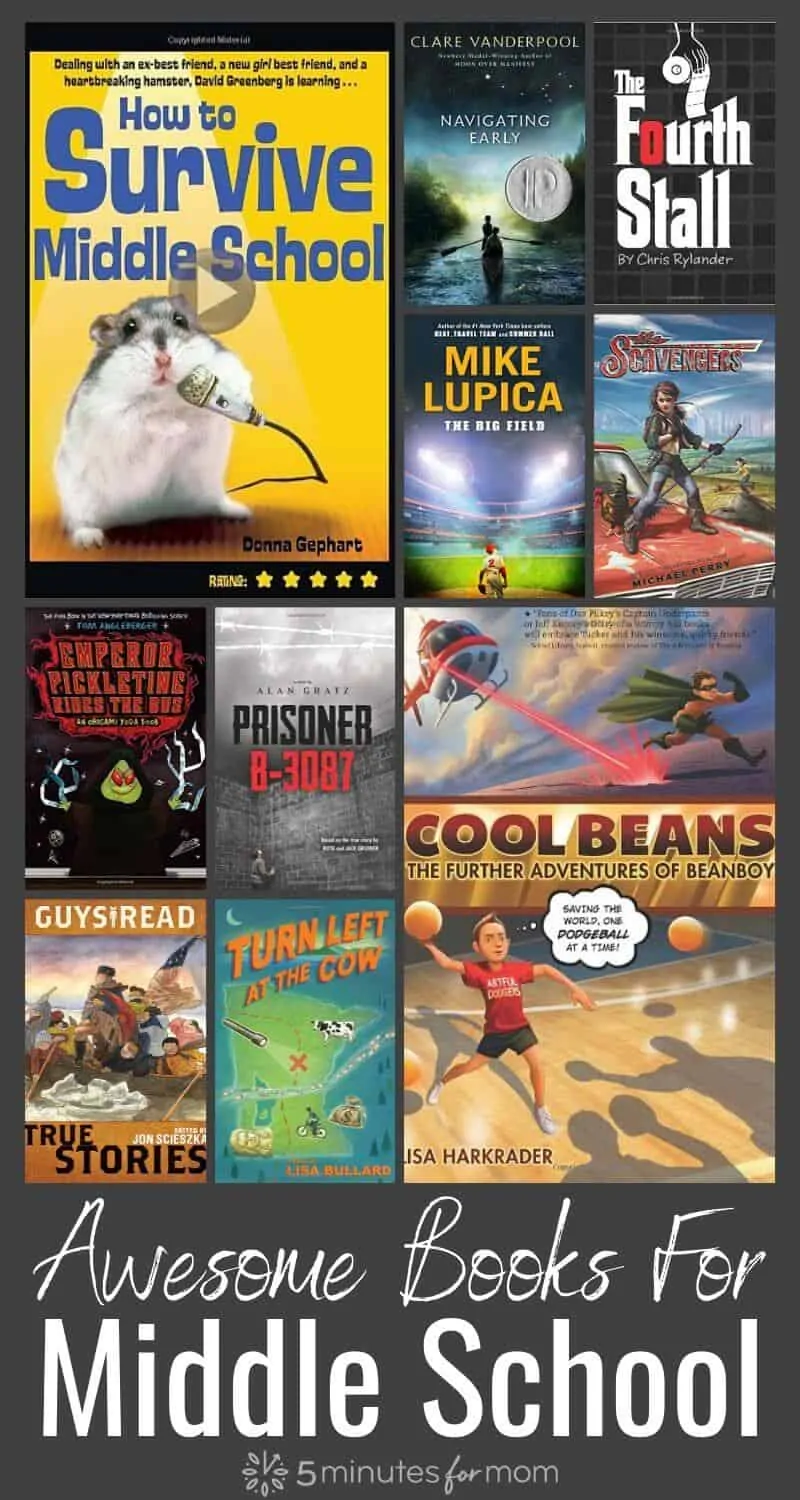 I firmly believe that there are books that can hook every kid. At 5 Minutes for Books we review books that elementary kids and middle school kids will enjoy (as well as novels and memoirs that moms will enjoy as well, if they can find the time), so I hope you'll visit our all-books sister site frequently.
Maybe the problem with getting your middle school boy to read is that he reads so much you need some new suggestions. I hope you'll find some below. But far more often, by the time boys and girls reach this age, they are truly stuck in the middle — too old for many of the regular middle grade novels and yet too young for young adult books written for teens. As an avid reader of kidlit as well as books for adults, I am always delighted to discover books that are targeted at that 10 – 14 year old range. Please check out the titles below, and if you have other recommendations, please share them in the comments.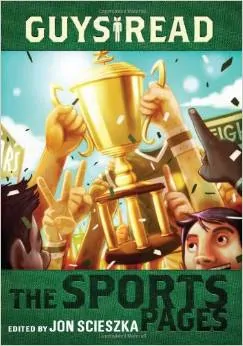 Most of these are linked to our reviews at 5 Minutes for Books, so click through the links for more information or click on the picture to take you to amazon (affiliate links).
The Guys Read series edited by Jon Scieszka are anthologies perfect for boys with niche interests or short attention spans (and though it's called "guys" read, my daughter and I have enjoyed them as well). Instead of a "big boring novel" each themed book contains short pieces that draw young readers in with humor or thrills or sport themes or humor.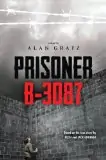 Prisoner B-3087 is historical fiction based on a true story. Alan Grantz tells the story of Yanek, a Polish boy who is affected by the Nazi's overtaking his town. It's intense and sad and heroic and hopeful.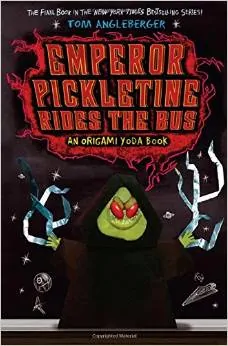 I can't imagine that there's any kid out there who is not familiar with the Origami Yoda series by Tom Angleberger, but I still recommend it to 4th – 7th graders, and some don't know of it. Since it's completely captivating, and the 6th and final book in the series, Emperor Pickletine Rides the Bus, just came out, it's a must for this list that is perfect for boys (and girls–and their parents, honestly) in this age group.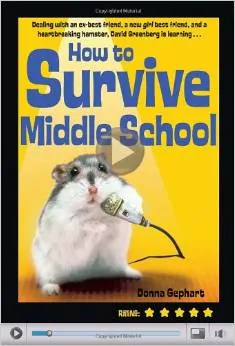 How To Survive Middle School by Donna Gephart was not only laugh-out-loud funny, but addressed all those fears that boys entering middle school have. David Greenberg makes youtube videos featuring his hamster, tries to avoid bullies, and is also dealing with the loss of his mother.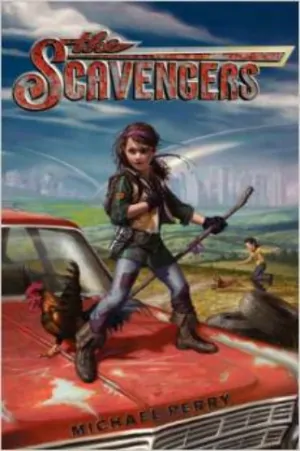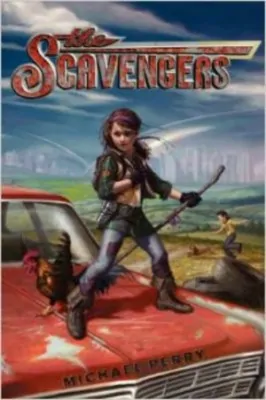 The Scavengers by Michael Perry (who also writes great memoirs for adults) is a book that my 5th grade son and I thoroughly enjoyed. That's about the youngest I'd recommend it for, because the look at a futuristic world is a little dark and scary, but so imaginative and interesting. It's told from the point of view of Maggie, who is a girl, but she's a girl who helps her family out by making things from Daniel Beard's American Boy's Handy Book.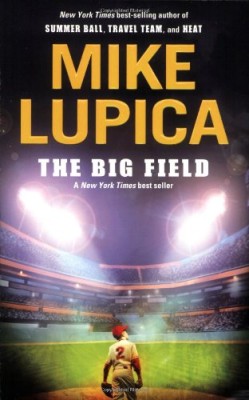 Mike Lupica's novels, like The Big Field and The Underdogs combine sports settings and relationships and are a sure hit for boys who might not think they enjoy novels.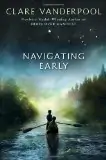 Navigating Early is a Prinz Honor Book by Newbery award winning author Clare Vanderpool. It is also full of adventure but is a smarter sort of novel, which a bookworm might enjoy, or which might surprise a boy who loves the idea of taking an adventure down a river taken by friends Early and Jack. On this trip they are trying to find Early's brother and along they way they encounter pirates, a Swede, an old lady who is digging her own grave, and a bear.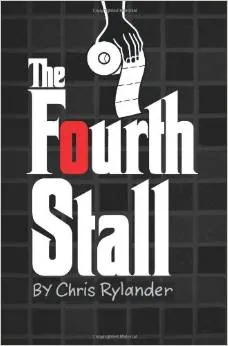 The Fourth Stall is a 3-book series by Chris Rylander about Mac, a sixth-grader who has set up shop in an old, unused boys' bathroom, from which he runs his business. He helps kids out with their problems, and business is good. Each book brings even bigger problems.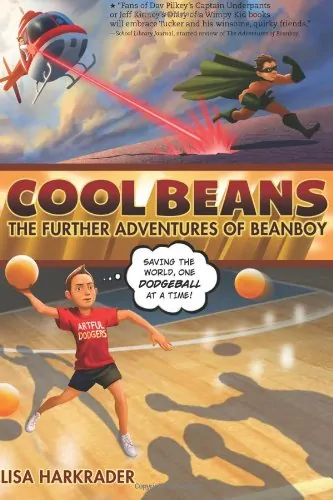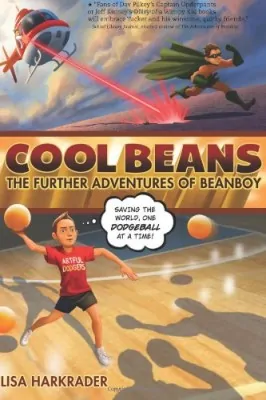 The Adventures of Beanboy and Cool Beans: The Further Adventures of Beanboy tell Tucker MacBean's story. He's not a typical boys' boy. He likes to draw, he has a tender heart for his friends, his younger brother who has special needs, and his mother. When he decides to follow his dream of creating a cartoon superhero, his life takes a turn for the better.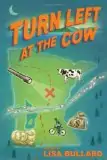 I recommend Turn Left at the Cow by Lisa Bullard for older readers, definitely 7th and up. It features a boy who ran away from home to his grandmother's house across the country, trying to escape his mother's new marriage and learn more about his father. It's quirky and odd, with things like a crazy junkyard guy, a head in a freezer, and a mysterious treasure hunt.
I want to close this list by clarifying that I don't believe in "boy books" and "girl books," so whereas I think these will particularly appeal to boys, my daughter also enjoyed some of these when she was a tween or young teen, so there's nothing to prevent someone from putting any of these books in a girl's hands, and I know they would enjoy them just as much.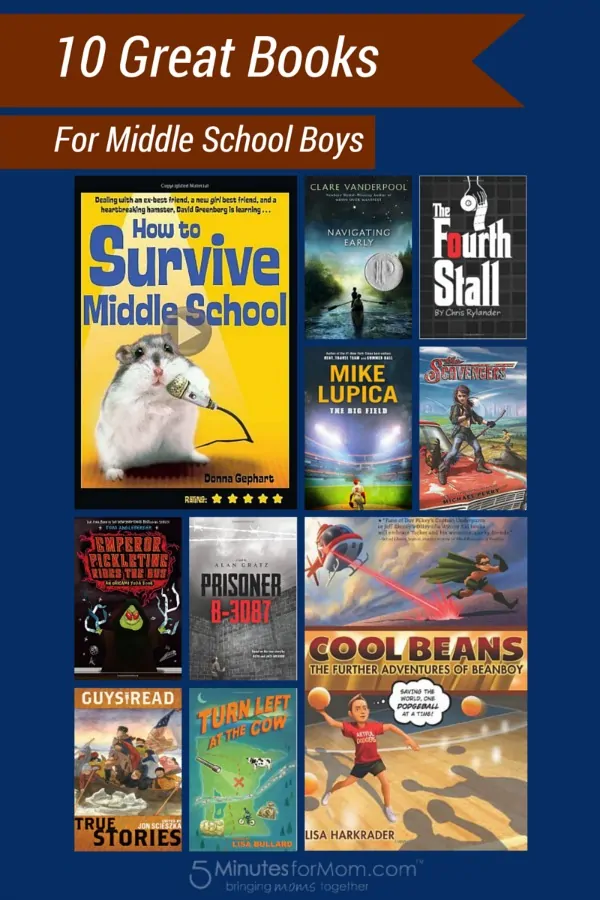 Find More
Find more great book suggestions on our Books Pinterest Board.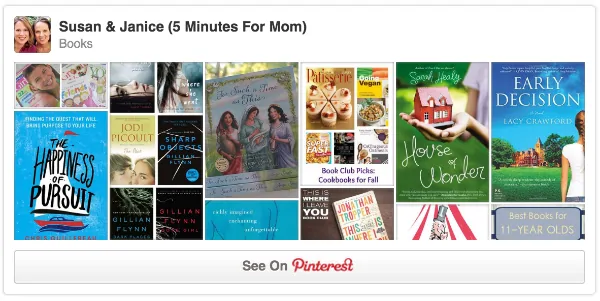 Follow all our Pinterest boards at pinterest.com/5minutesformom