This post may contain affiliate links. Read my disclosure policy here.
When you think of the hard work of parenting, what usually comes to mind are the early years of sleepless nights and dirty diapers. And what often comes as a shock to many parents is that one of the toughest parts of parenting comes later… when you have to figure out how to help your child succeed in school.
This post is in partnership with Sylvan Learning.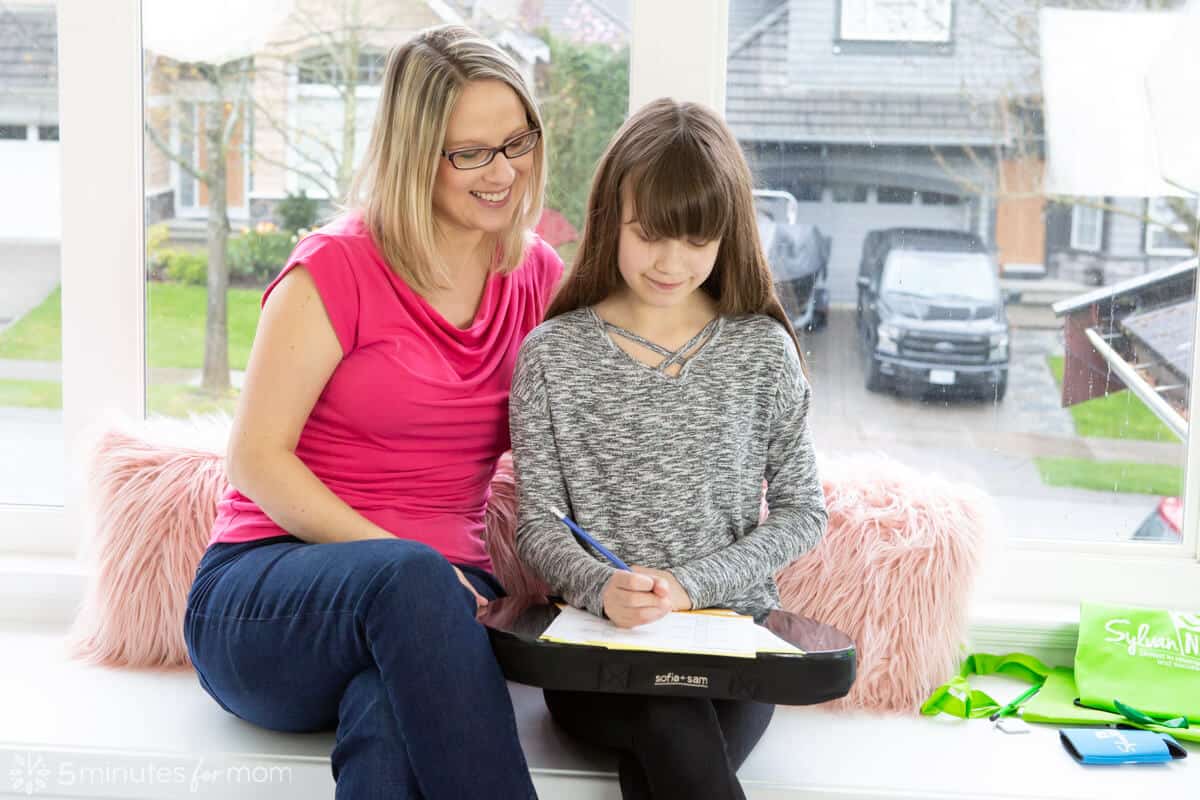 As a mother myself to two girls, who are now in grades 6 and 8, I have been surprised by how much of my job as a parent has included helping my children succeed in school.
I think it is a sign of our changing times… education has gotten more demanding and stressful for kids and for parents.
When I was a kid back in the 80's, there wasn't much expectation for parents to volunteer at elementary schools or help their kids with homework.
But now it is clear that parents have an important role to play in their children's education.
So I'm thrilled to have discovered a new tool to help me navigate the evolving job of supporting my children.
A New Way To Help Your Child Succeed In School
Sylvan Nation is Sylvan Learning's new FREE resource for parents to get tips and tools for supporting their children's schooling.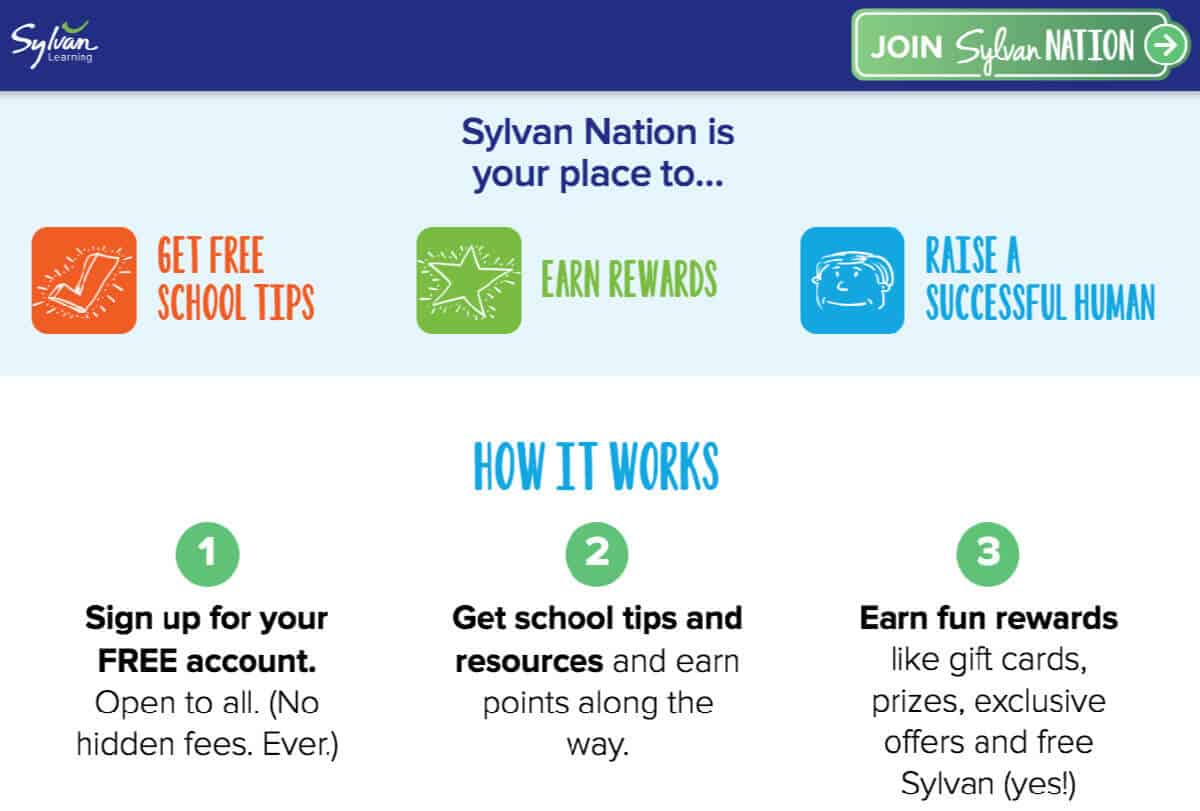 It includes a referral and rewards program where parents can earn points to redeem for valuable rewards, such as educational workbooks and gift cards.
I'm so impressed with the content on Sylvan Nation! I've been going through lots of their activities, reading articles, watching videos and getting tons of value from the resources!
And while I've been learning tips and strategies to help my kids, I've been earning points. I already have enough points to redeem for some fantastic rewards.
How To Get Free Educational Resources
SylvanNation.com is open for everyone – not just enrolled Sylvan families!
You can sign up for your free account and immediately access educational resources, including articles, videos, and downloadable printables.
As you use the site, you earn rewards that you can then redeem for educational workbooks and study guides for your kids or even gift cards!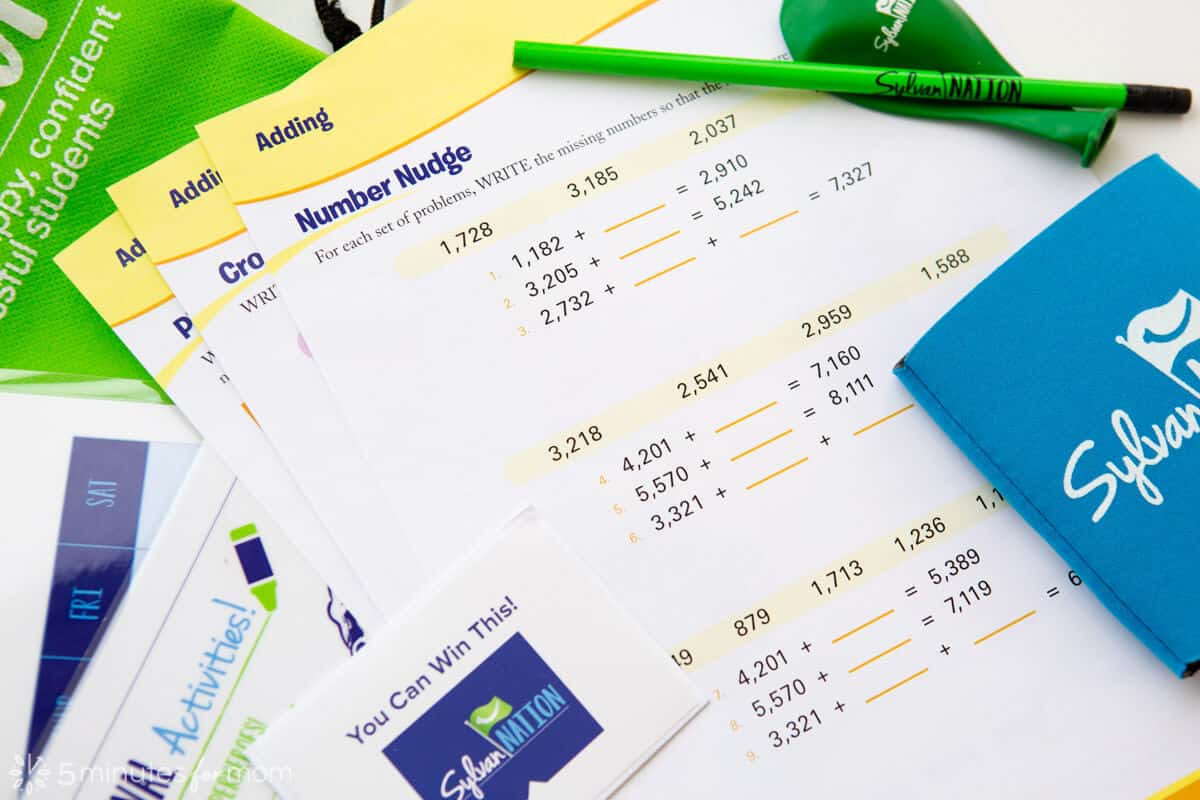 You Are The X-Factor In Your Child's Education
You have been there from the start. You know your child better than anyone and you love them more than anyone. So it makes sense that YOU have the power to be the X-Factor in your child's education.
Sending your child off to school can be nerve-wracking at any age. When they are heading off to high school your worries are wildly different than what they were on their first day of kindergarten — it's still scary — just in a new way.
Throughout your child's schooling, you want to ensure they are safe, happy, and most importantly… LEARNING.
But the reality is when they go off to that over-full classroom with a teacher stretched by budget constraints, your child may not get all the help they need to meet their own individual goals.
Whether your child loves school and wants more challenges or they struggle with the format of formal instruction, chances are they can benefit from your help and guidance.
When Should Parents Get Outside Help For Their Kids?
As kids get older and enter middle school and high school, homework becomes a bigger part of life and strong study skills are critical.
It's key to communicate with your kids about how much help they want from you with their homework and if your involvement is actually helping.
These days, the way math is taught is different than how it was taught a generation ago. While some parents can adapt to those changes and help their children learn the new methods, other parents find the new approach to teaching math frustrating.
When students start taking high school math and science classes, most parents won't be able to help with the technical side of homework.
Almost all kids can benefit from a tutor or an academic coach. Whether a student is struggling in a subject or wants to push themselves to get the highest grades possible, a tutor can be an awesome resource to help your child succeed in school.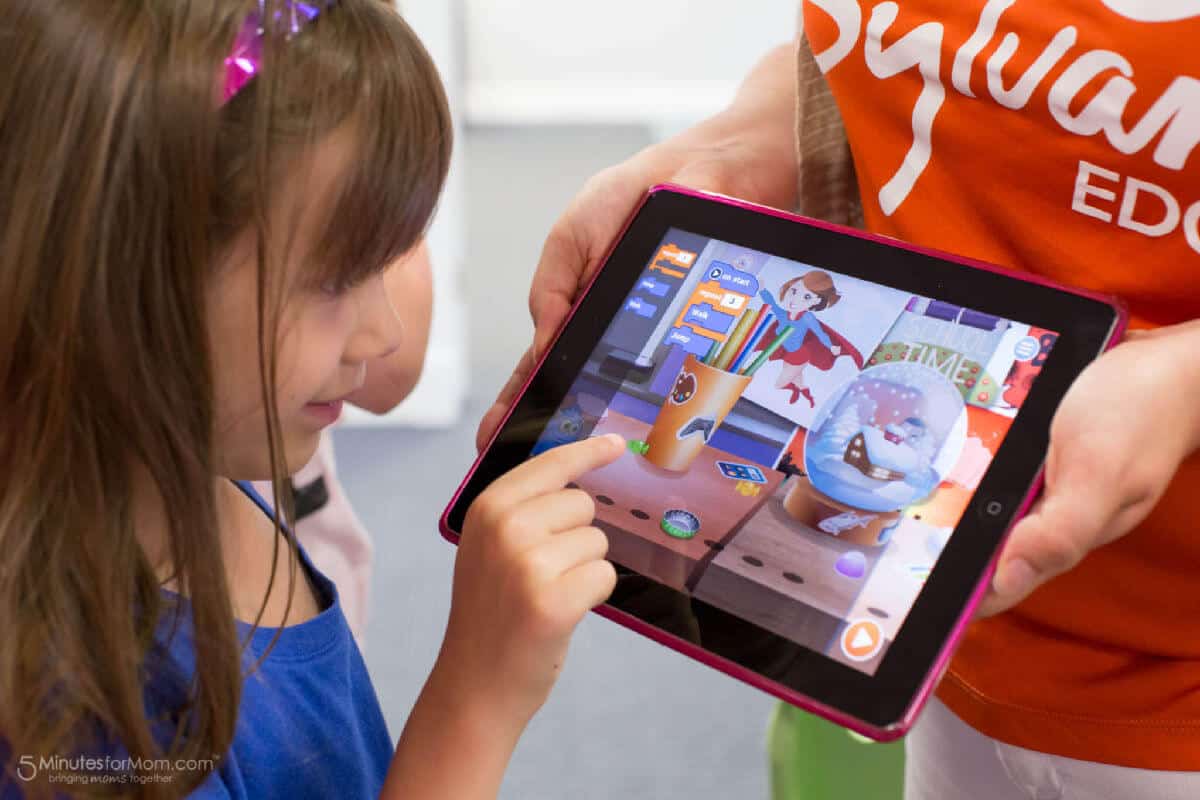 In high school, parents can support study habits and help motivate their kids in positive ways. And they can communicate with their kids to find out if they'd like more outside help from a tutor or if they should talk to their teacher about getting assistance.
Tutors Helped Me Get Top Marks In Math And Physics
When I was a student back in the 80s, my mom was truly the X-Factor in my education. She helped my twin sister and me with everything from developing strong study habits to setting high expectations for ourselves. She helped us with individual skills for everything from biology to math, and most importantly how to write essays and edit our writing.
But one of the most important ways my mom helped me with my education was by hiring a tutor when I wanted to push myself to get the highest grades possible in physics and calculus.
My mom could have told me that I already had good marks, but she saw that I wanted to push myself and she supported me by hiring a tutor to get me that extra help.
Now it's my turn to be the mom and support my kids through their education. And it's a job I take very seriously.
I spend a lot of time helping my girls with their homework. And I'm excited to have discovered the incredible new resources at Sylvan Nation.
How I Will Continue To Support My Children's Education
Thanks to Sylvan Nation, I'm more motivated than ever to help my kids succeed at school. So I'm pledging to…
Inspire a Love of Learning

I want my kids to love learning. They are growing up in an age where they will constantly be learning new skills. Education can no longer be thought of as kindergarten through college.

These days, people are continually changing careers throughout their lives and they need to be willing and able to evolve and learn new skills long after college has ended.

By helping our kids appreciate learning through a variety of sources and formats, they'll be better equipped for their dynamic futures.

Stay Connected and Up-To-Date

Teachers at both of my girls' schools use online tools and emails to communicate what is going on with homework and curriculum goals.

So I pledge to stay up-to-date with logging in to the online systems to review my children's test and assignment results. I'll continue to reach out to teachers by email so that I can communicate efficiently and easily with them when I have any concerns or questions.

I've found that teachers are usually very receptive to emails as well as quick meetings after school to chat in person about ways that parents can be supportive and help with homework at home.


Praise the Effort Not the Outcome

It's so important to focus our praise on the work that goes into studying and not the resulting grade.

I remember being so frustrated as a student myself that everyone was so fixated on my grades. Each time I got an "A", my parents and teachers told me how smart I was.

But I knew that I got that grade because I studied hard. And the message that I subconsciously internalized was that everyone thinks I'm smart only if I get "A's". So if I don't get an "A" next time, they'll think I'm not smart.

So each time I got another "A" on a test or assignment, I felt stressed about the fact that I needed to keep it up. Anything less than an "A" would reveal that I wasn't actually smart.

Now while most students won't be as sensitive to this misguided message, it's still important for us parents and teachers to realize that praising or punishing grades is not helpful and can be harmful.

I pledge to continue to remember the power of my words in how I praise my children's efforts at school.

Get Outside Help

As parents trying to support our children's education, we all can benefit from outside help. Sometimes that help might be from online tools and other times it might be a tutor working one-on-one with your child.

Sometimes homework battles can hurt your parent-child relationship. And it's better for everyone if you turn to an expert who can reach your child in a way that you can't.

Like most things in life, a balance is best. I think it's ideal to give your child some outside help from tutors as well as you spending time with homework.


Be Part of a Supporting Community

Helping kids through the challenges of school is one of the hardest parts of parenting. And yet, it's often a time where parents don't have the support of friends. When children are little, moms are more likely to join together at parent and tot types of activities that give the parents time to talk to each other and share ideas and vent about struggles.

But once kids are in middle school, parents often stop having opportunities to be involved with school and other parents.

We can feel out of the loop and without support.

So, I am excited to be part of the Sylvan Nation community where I can feel the support of other like-minded parents and educators, who all have the same goal of supporting kids through learning.

I want to help other parents find the community at Sylvan Nation, so I'm challenging myself to help at least 50 other parents join Sylvan Nation.

Join Me and Get Started Now…
If you have children in school, hop over right now to Sylvan Nation and sign up.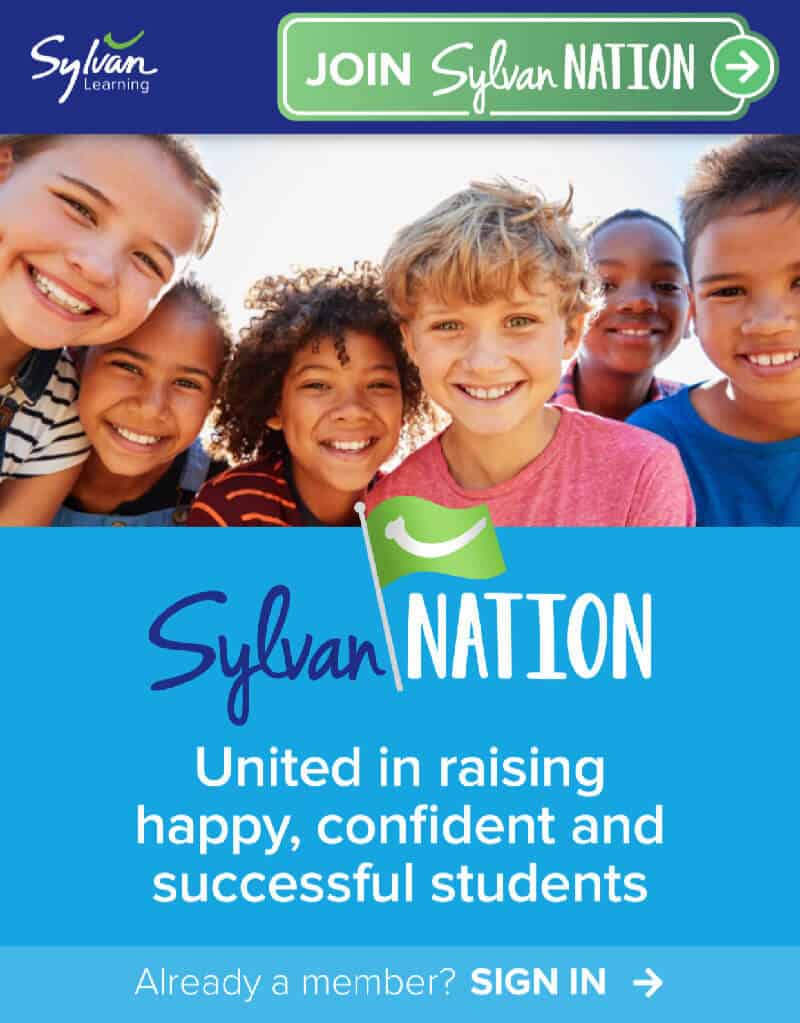 It's so easy… and of course it is completely FREE!
You can even use your Facebook account to create your Sylvan Nation account.
Disclosure: This post is sponsored, so extra thanks for reading and sharing.
Written by Susan Carraretto, co-founder of 5 Minutes for Mom
Talk with me: @5minutesformom and Facebook.com/5minutesformom
Pin with me at pinterest.com/5minutesformom
Pin it for Later