This post may contain affiliate links. Read my disclosure policy here.
Tonya here… Halloween is just around the corner and if you are looking for a last-minute, no sew costume that your kids will love, I've got the perfect DIY Halloween Costume for you, a Poop Emoji costume. Thank you to Testors.com for sponsoring this post. All opinions are my own.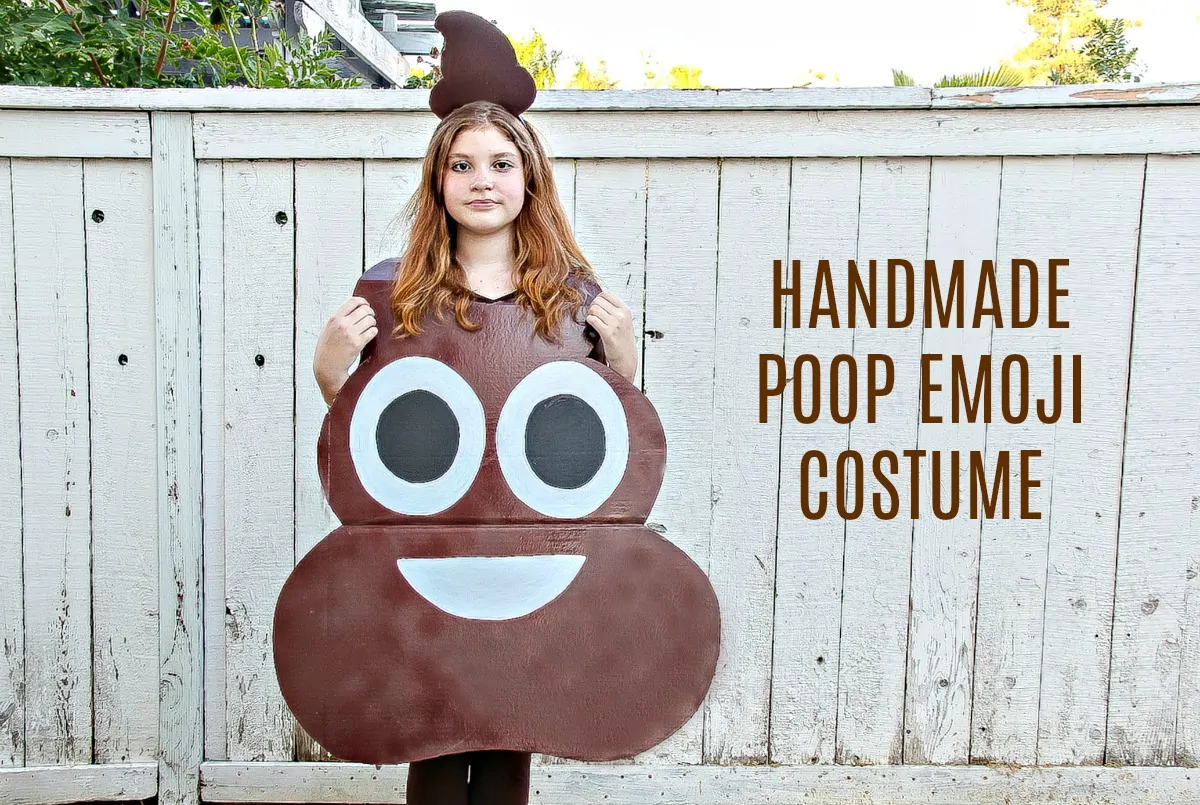 My daughter actually requested to be a Poop Emoji last year for Halloween, but somehow I managed to convince her to go with her second choice, which was a unicorn. This year I realized early that she wasn't going to change her mind, so I set to work making her this Poop Emoji Halloween Costume.
It was actually really easy to make. I'll show you how…
Supplies For The Poop Emoji Halloween Costume:
Steps For Making The Poop Emoji Halloween Costume:
Step 1: Hold the box up against your child to mark where the shoulders and space for their head should go, and then sketch the basic shape for emoji.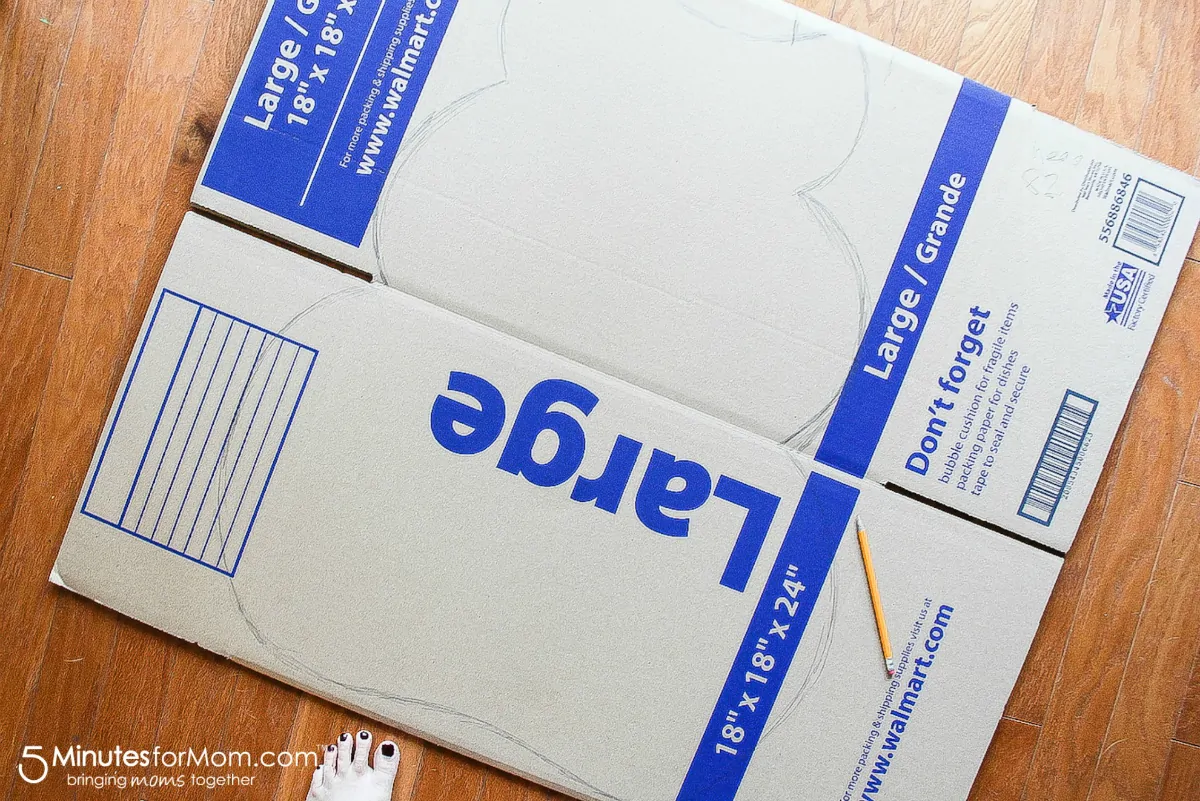 Step 2: Using a box cutter, cut out the shape. With the box being flat this should make a back and front for the costume.
Step 3: Place it over your child's head to ensure that it can come on and off easily and that it will sit on their shoulders.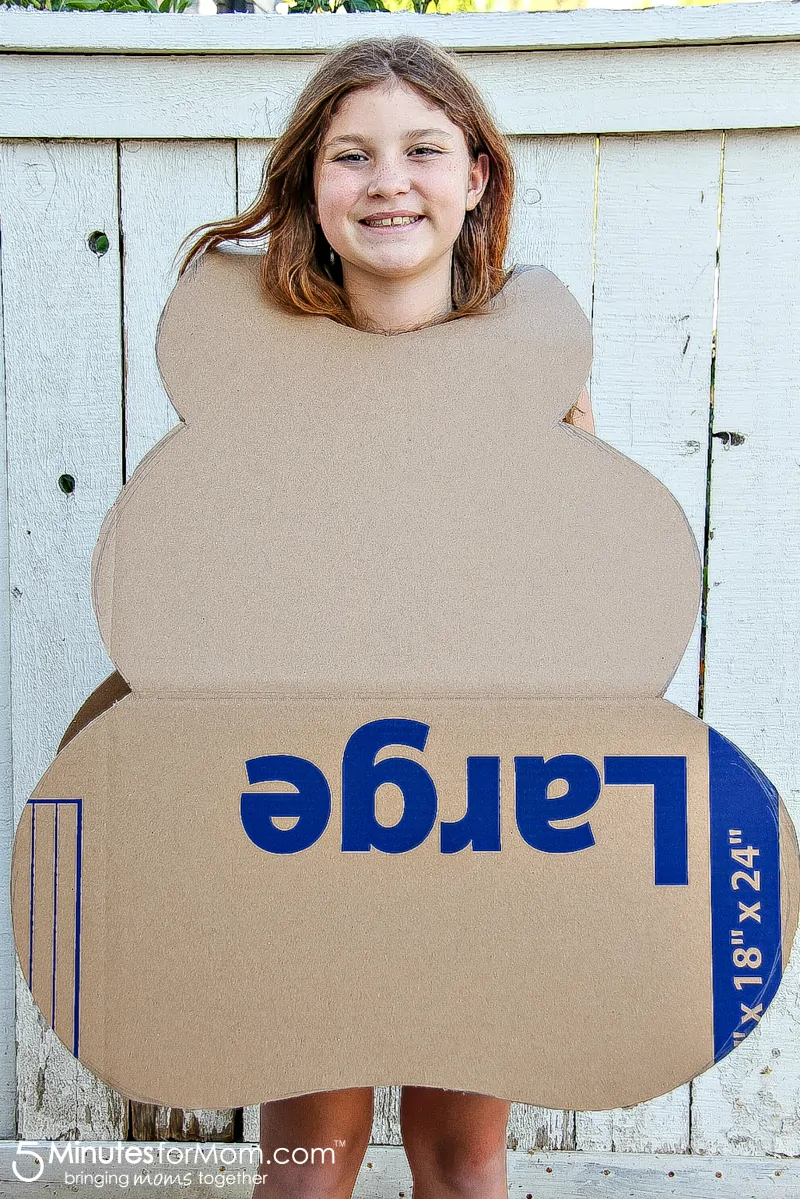 As you can see it will not sit flat though if you leave it like this, the front and back will stick out.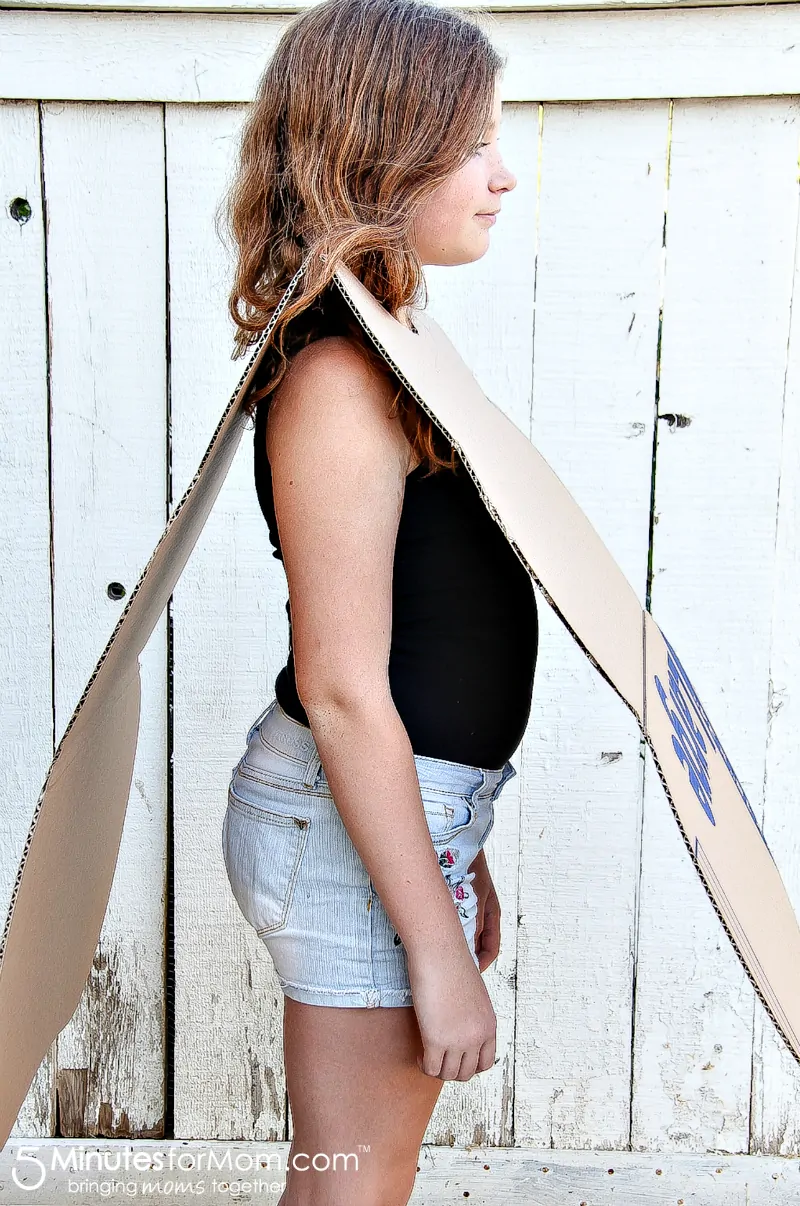 This is an easy fix though. Simply cut the shoulder area where the front and back meet, cut a strip of cardboard (which will need to be bent so that it forms over their shoulders), and then hot glue it into place.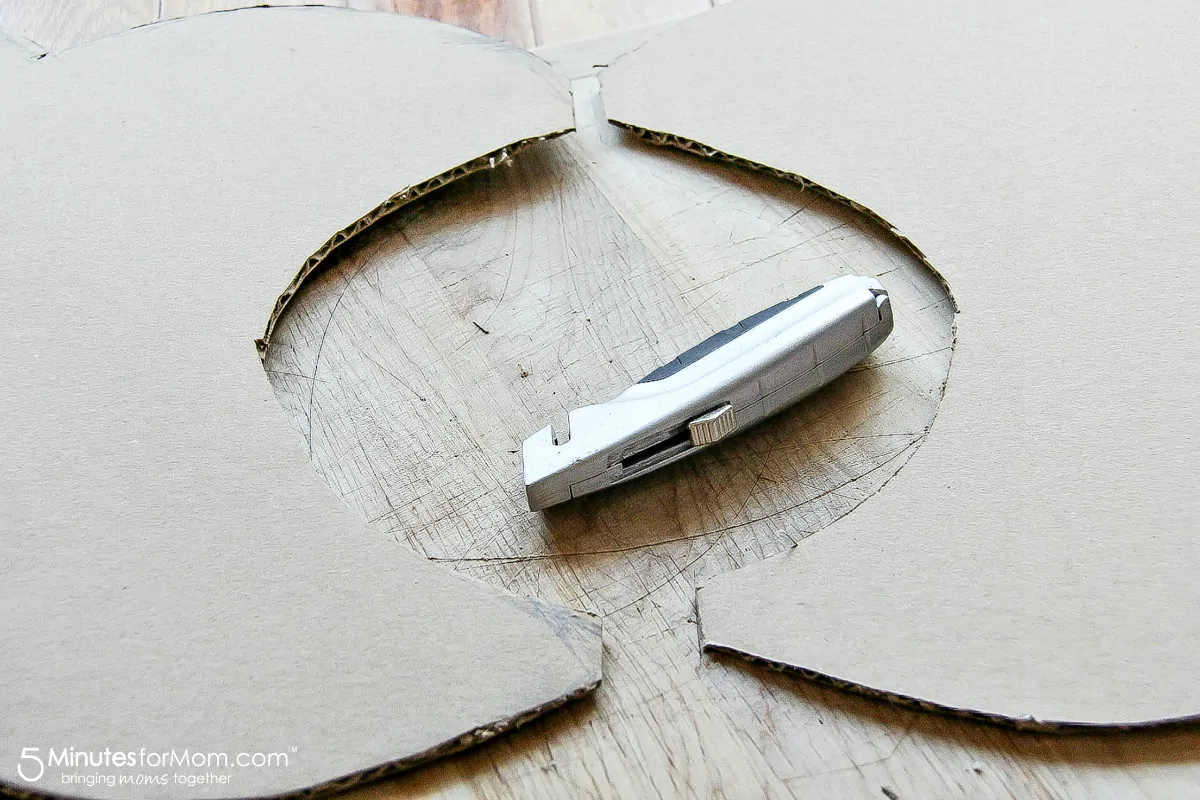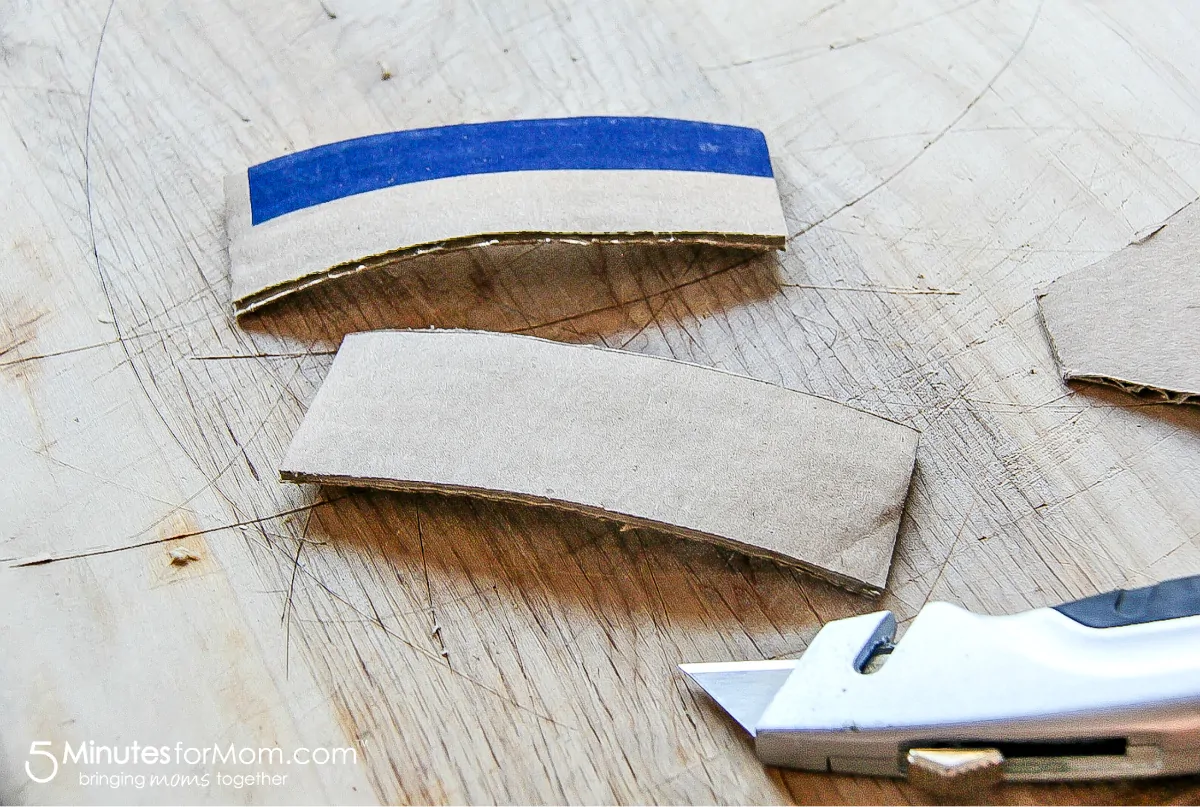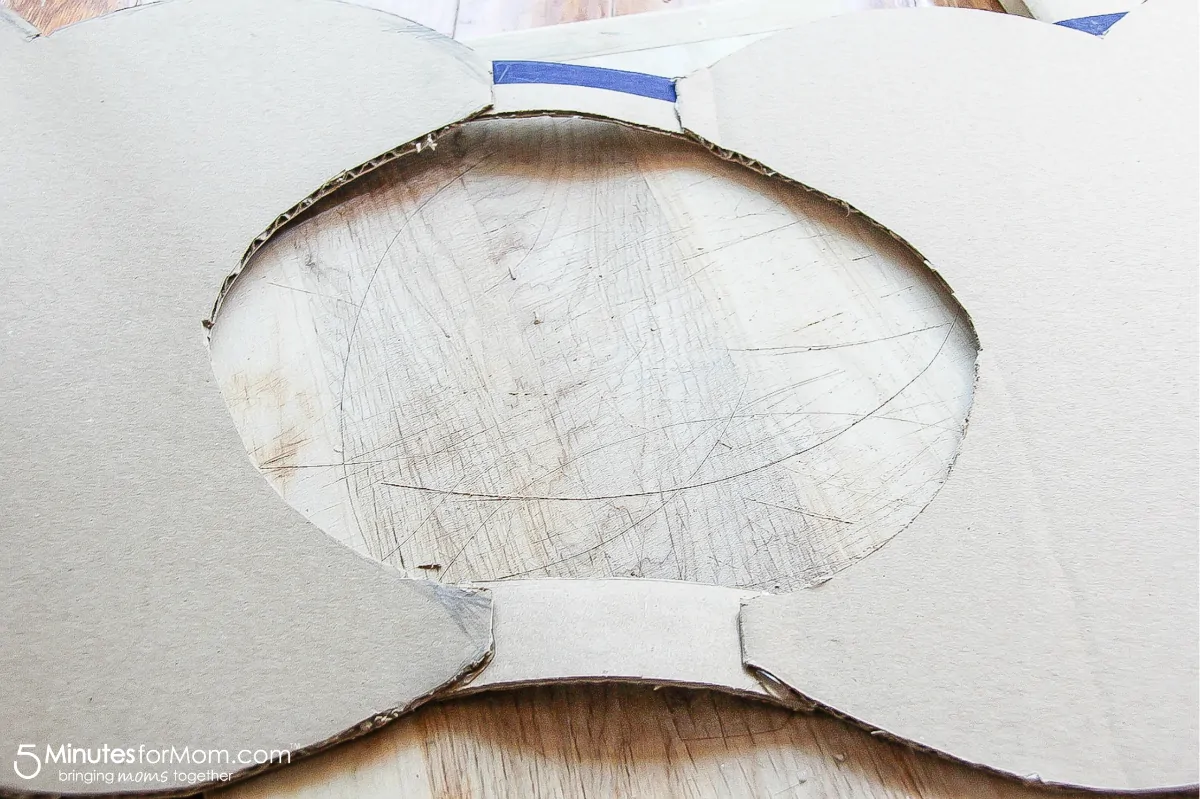 Step 4: It's time to paint.
Spray a couple of coats of Satin Woodland Brown over everything, leaving to dry between coats, and then give it an extra shimmer with a light spray of Shimmer Dark Chocolate.
Step 5: When it is completely dry, you can add the eyes and mouth. I created eyes on the computer, printed them out, and used them as a stencil, then hand-sketched the mouth underneath. You'll need Testors Craft acrylic paint in white and black.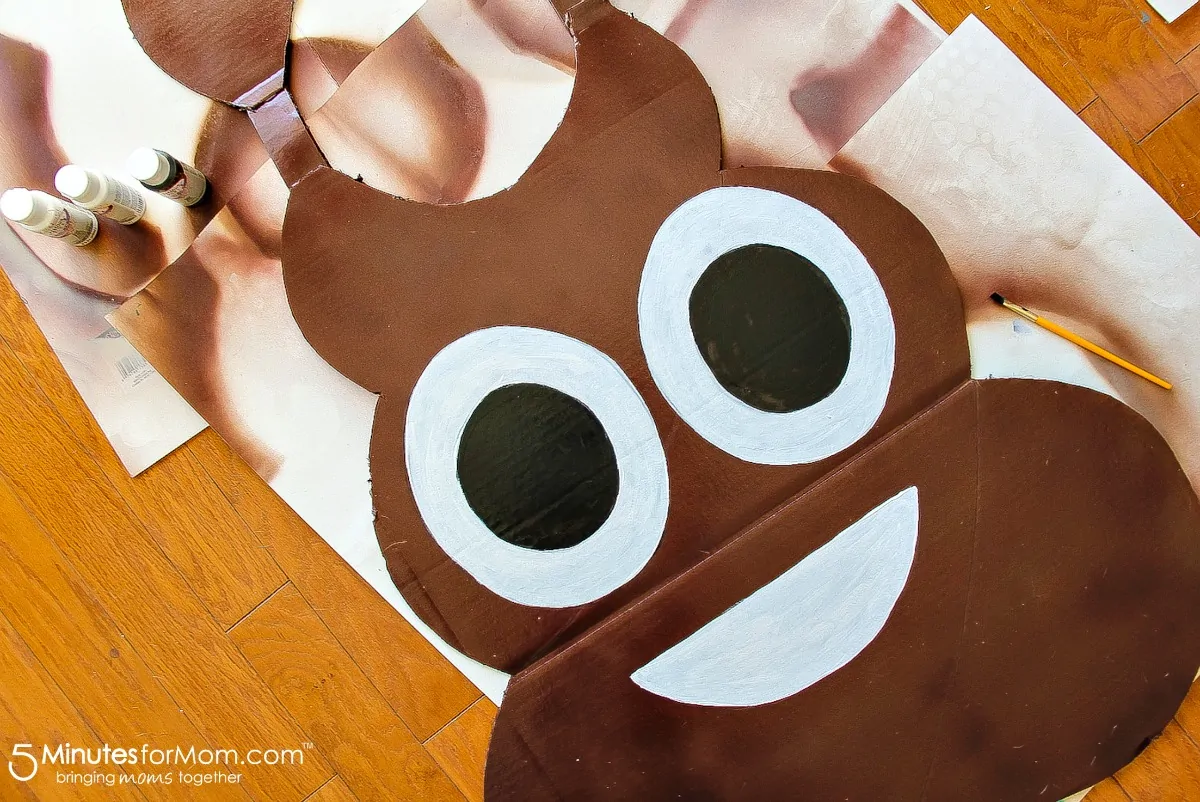 Step 6: Set the main body aside to dry completely while you make the headband.
Attach each piece of cardboard to the headband with hot glue.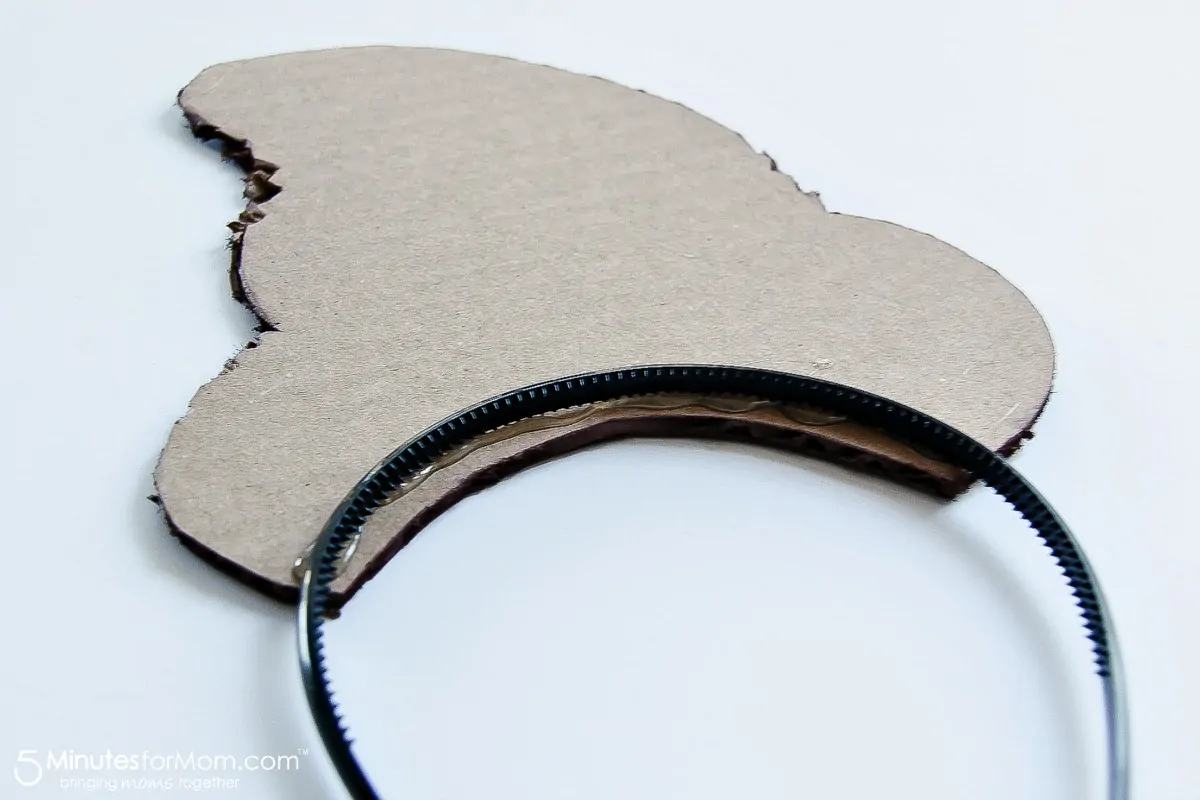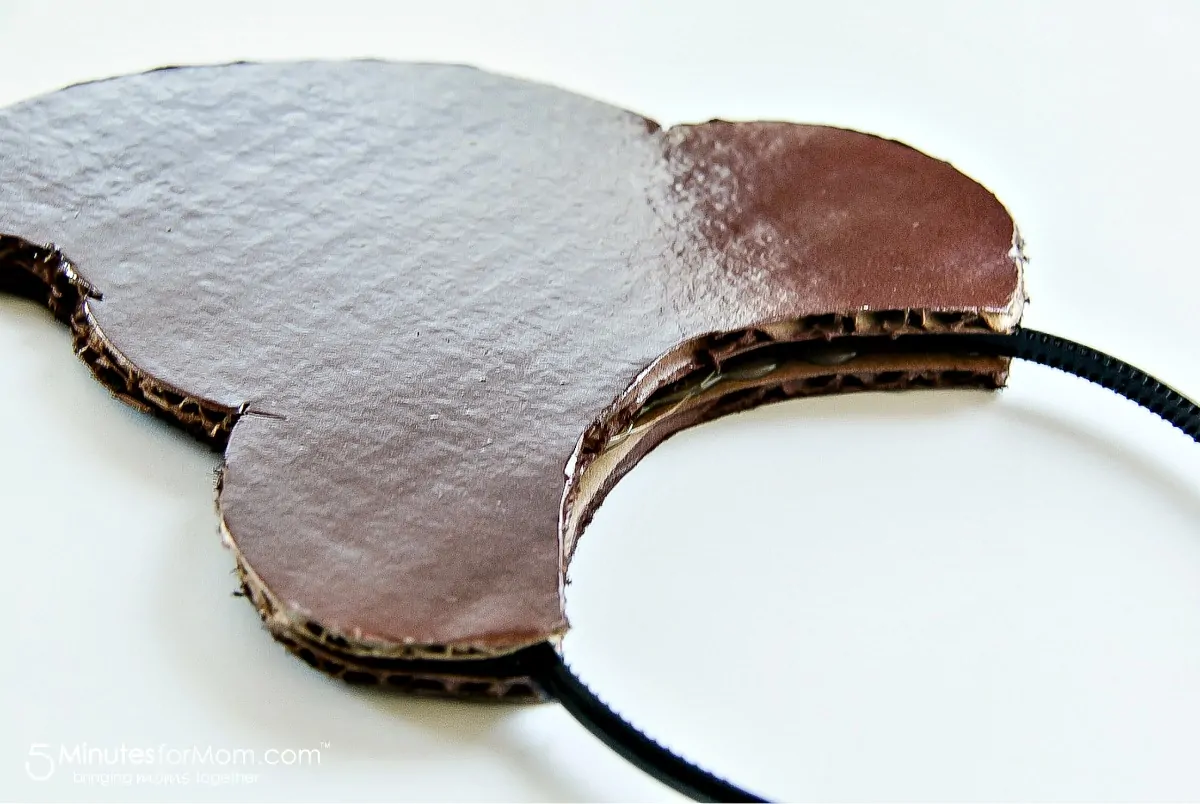 Step 7: Once the body is dry, use hot glue to attach ribbon to each side that can be tied together to keep the sides closed a little and stop them from flying up if it's a little breezy.
Final Touch: Now all you need are some brown leggings and a brown top (which I found on Amazon) and you have an epic poop emoji costume that's perfect for trick-or-treating.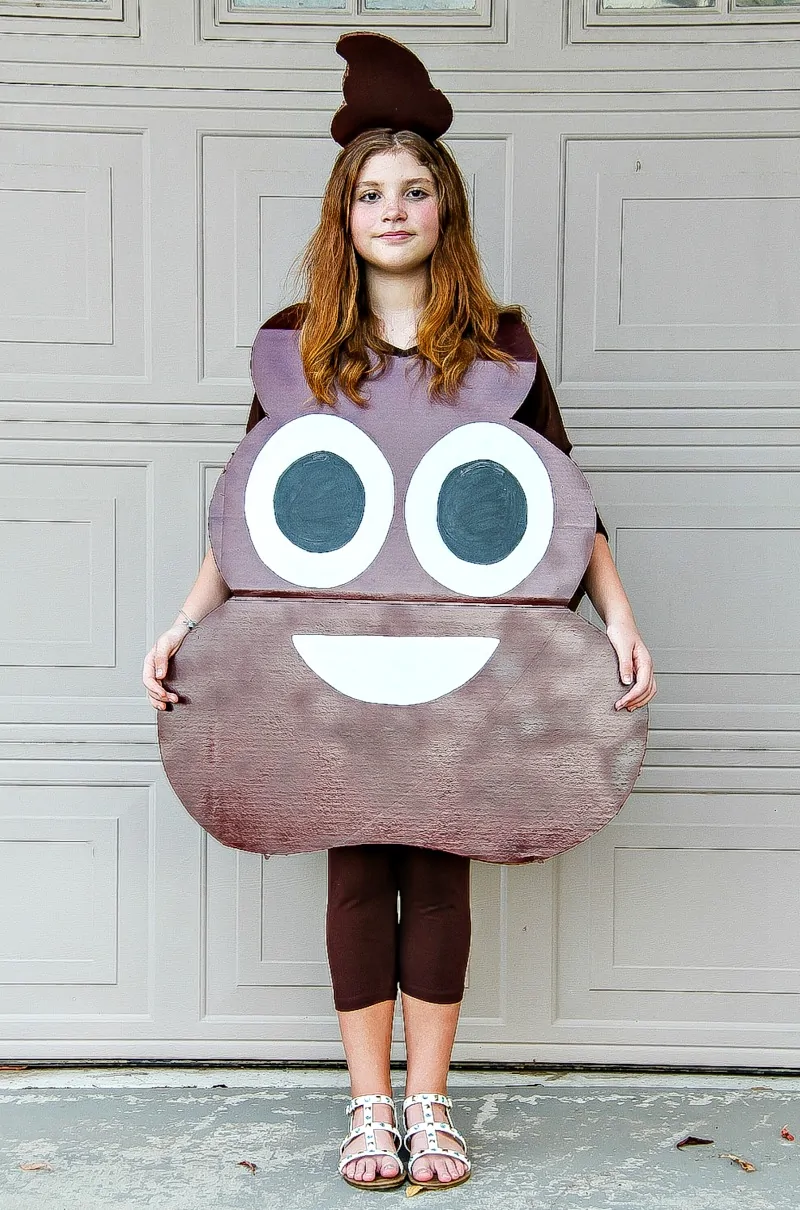 This Poop Costume will sure get a lot of laughs from everyone!
More DIY Halloween Costume Ideas
We love making Halloween costumes, check out these creative ideas…
Don't Miss These Crafts
Take a look at some of my other Testors creations too:
Have a fantastic time crafting with your kids!
Pin this post for later: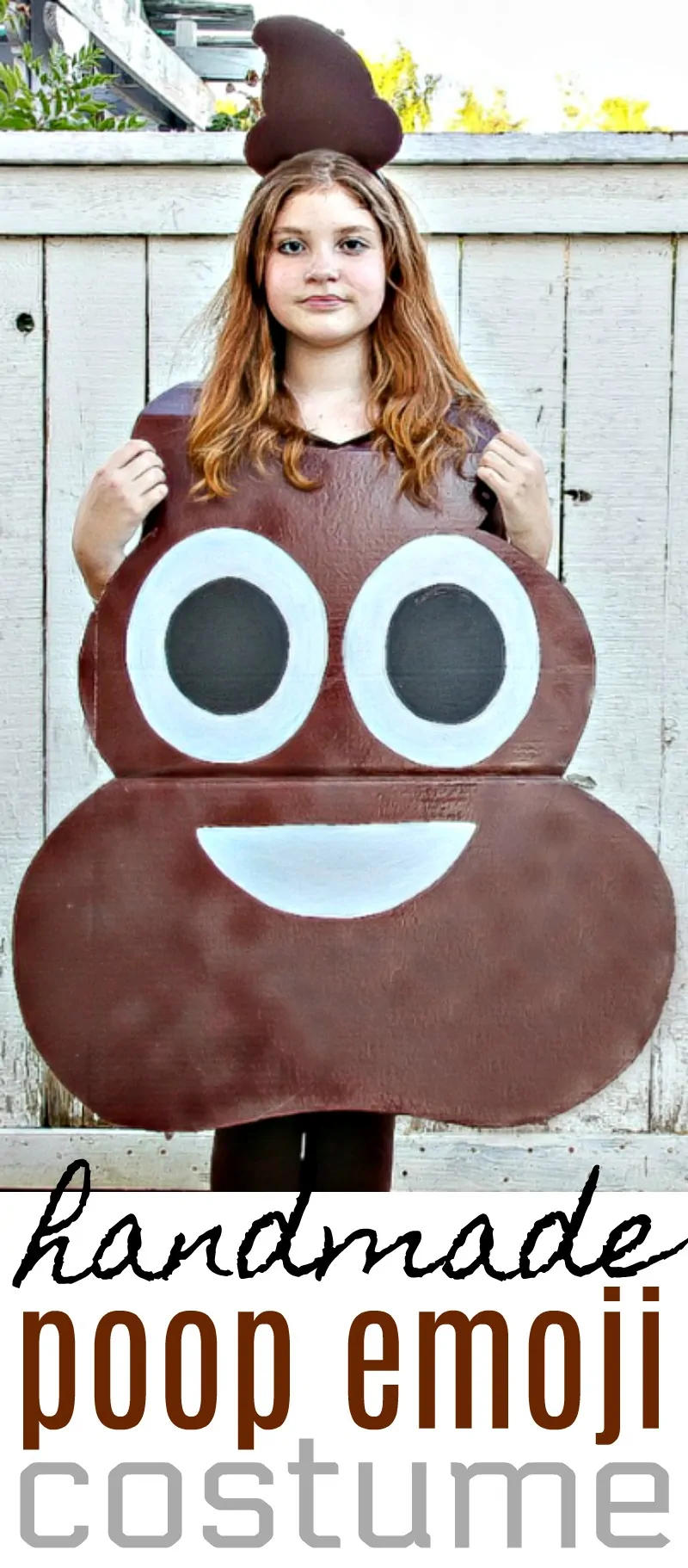 Disclosure: This post is sponsored, so extra thanks for reading and sharing.
Written by Tonya Staab, contributor at 5 Minutes for Mom
Talk with us: @5minutesformom and Facebook.com/5minutesformom
Pin with us at pinterest.com/5minutesformom