This post may contain affiliate links. Read my disclosure policy here.
Spring is coming and we have a perfect spring craft for you… a DIY Flower Press. See how to press flowers with your own homemade flower press book. This is such a pretty craft and would be a lovely DIY gift idea.
This craft post is sponsored by Testors and is part of our ongoing Testors Crafternoons series.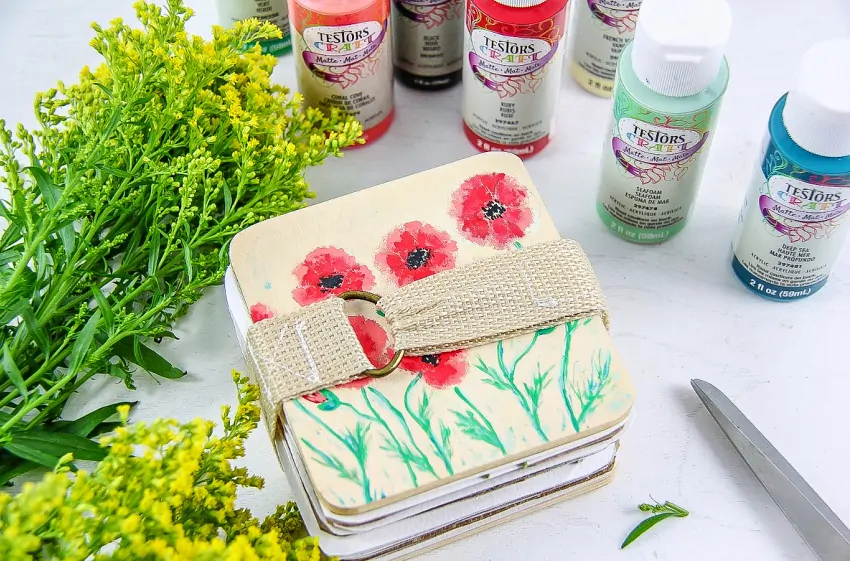 We cannot wait for spring to arrive so we can spend more time outdoors. We might have had a lot of rain this winter, but thankfully that means we are expecting a super bloom of wildflowers in our desert areas soon. There's nothing better than fresh flowers in the spring, whether they are from the local market, or picked fresh. And we are ready to preserve them with our DIY Flower Press and I'm showing you how to make your own today.
When you're gathering flowers to preserve in your new diy flower press, you'll want to teach your children to ensure they only pick flowers where they have permission. I'm a strong believer of "take only photos, leave only memories" when visiting places that are open to the public, as everyone wants the chance to enjoy the beauty around them. So it's best to press flowers you've bought at a market, freshly picked from your own garden (or somewhere you have permission), or flowers that have been given to you as a gift.
It's so wonderful to have a supply of pressed flowers ready for crafting anytime with your kids.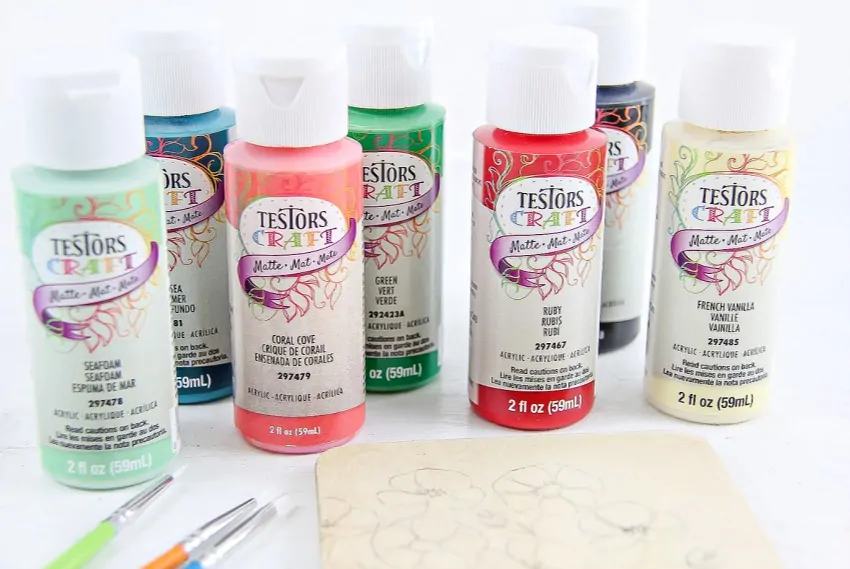 Supplies To Make A DIY Flower Press:
Testors Craft Acrylic 2oz Paint – assorted colors
Wood (x2 pieces) – you can purchase pre-cut pieces at craft stores, or cut your own from the hardward store
Cardboard – an old box works great, and is a wonderful way to re-use something you might normally recycle
Paper – parchment paper, blotting paper, watercolor paper, rice paper or newspaper (any paper that will absorb the moisture from the flowers)
Strap
D-ring
Velcro
Sewing machine
Paintbrushes
Pencil
Scissors
How To Make A Flower Press
Once you have the wood cut to size, the next step is to cut the paper and cardboard as well. The easiest way to do this is to trace around it, and then cut it out.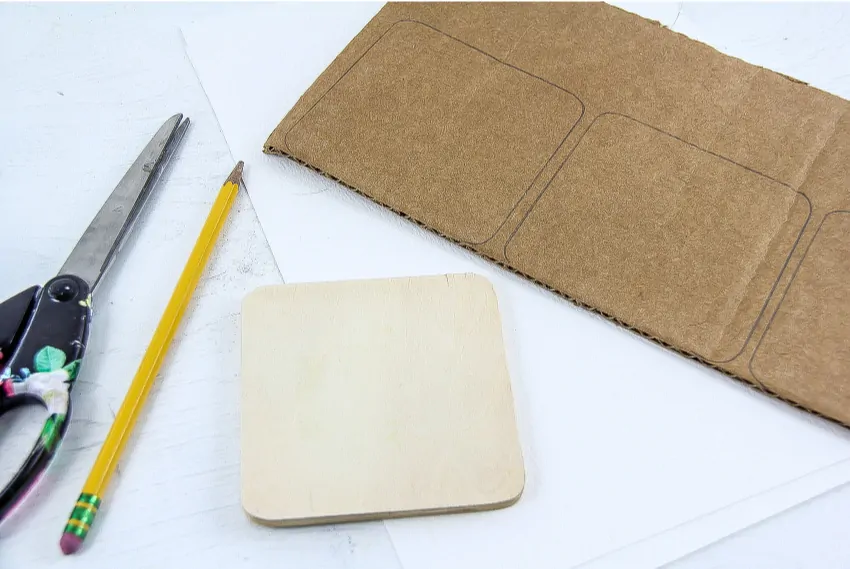 The next step is to paint your diy flower press with a happy spring-filled design… or anything else you want to paint on it. I prefer to sketch my design out before painting, that way it's easier to erase mistakes.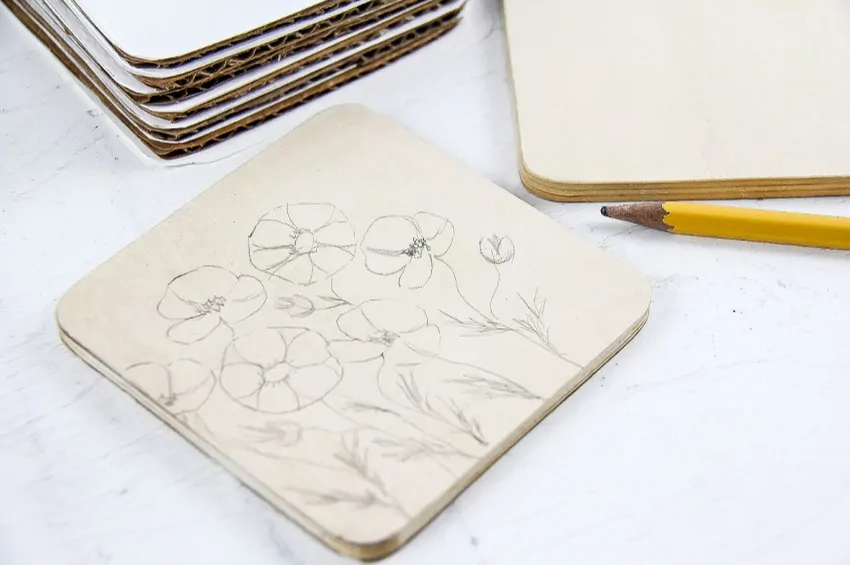 Then you can start painting. I used 7 different colors from the Testors Craft Acrylic Paints including Deep Sea, Coral Cove, Green, Ruby, Black, French Vanilla, and Seafoam.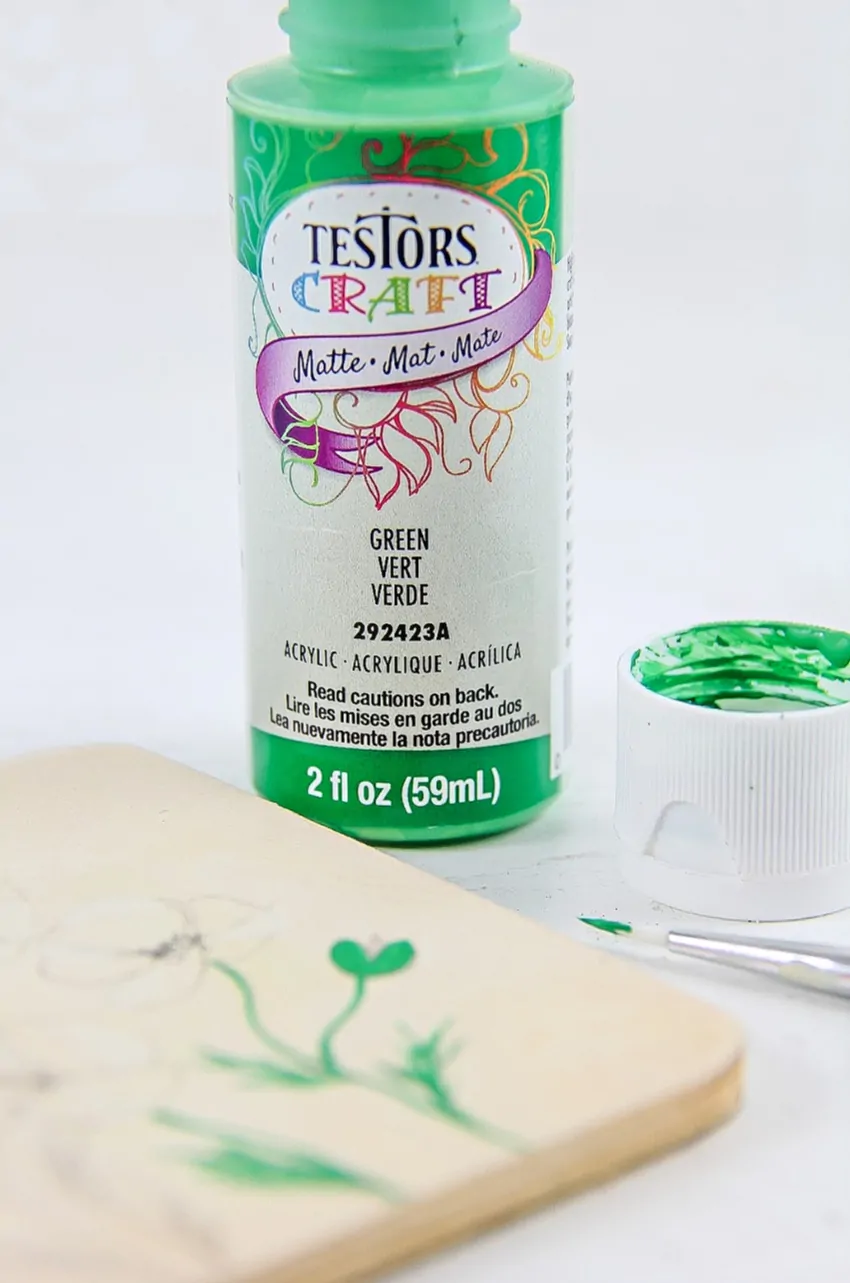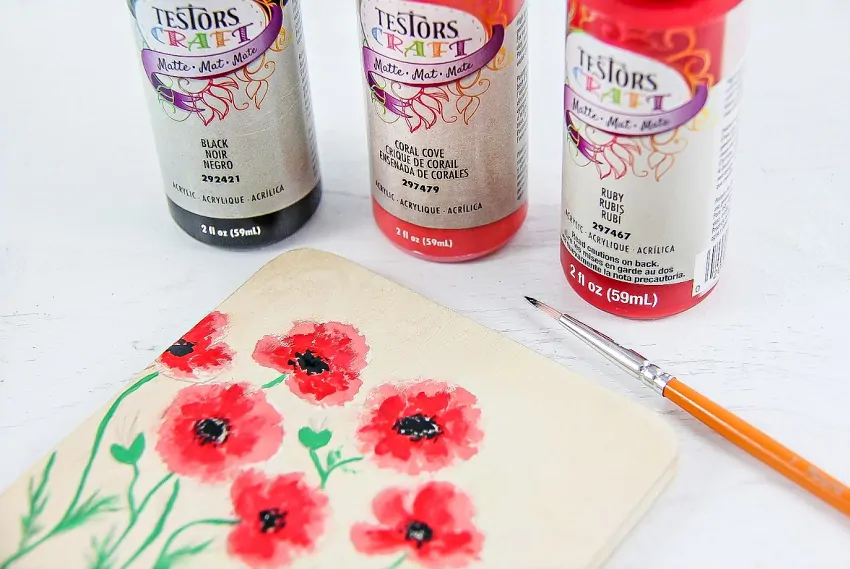 Before you know it, you'll have a pretty diy flower press, that's perfect for preserving beautiful flowers in.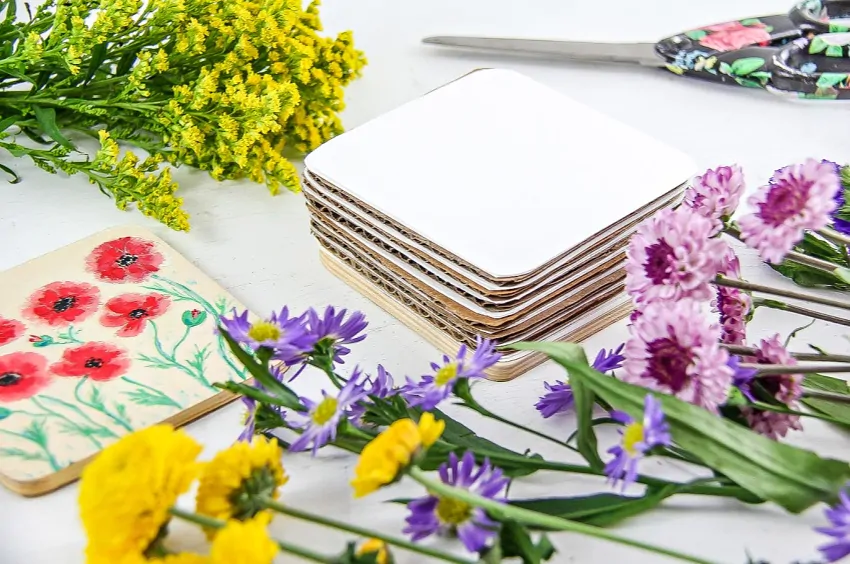 How To Press Flowers
Now that your flower press is ready, it is timing to start pressing flowers.
(Of course, you do not need to have made a lovely DIY flower press such as this to press flowers. You can use an old book instead and place the flowers between the pages of the book, but still place the flowers on sheets of absorbent paper such as parchment paper or newspaper. Then place several heavy books on top of the book with your drying flowers.)
Place cut flowers between the sheets of paper… then a piece of cardboard between the paper and the next pressed flower. So essentially you have two pieces of paper between each piece of cardboard.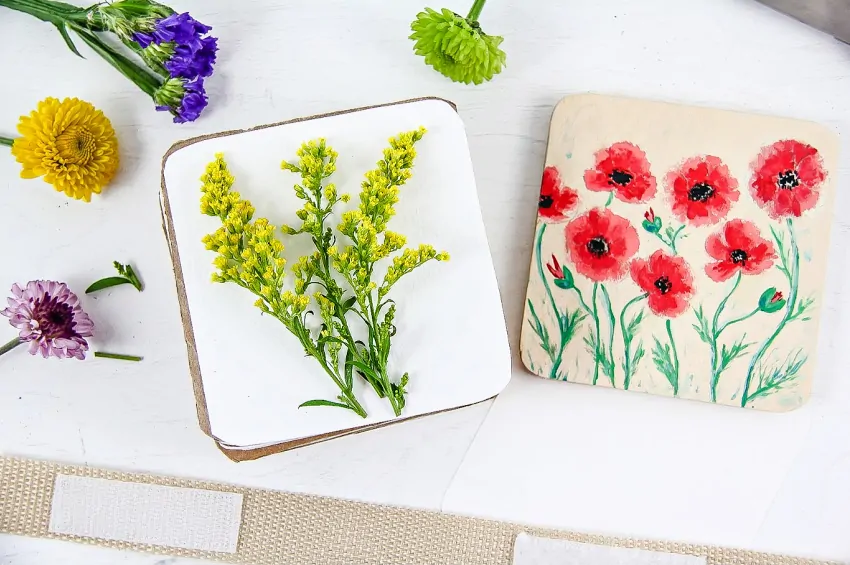 Tips for Pressing Flowers:
Make sure there's no dew or water on the flower petals.
Press flowers that don't have a large base underneath the flower (that won't flatten easily).
Press flowers when they are in full bloom.
You can use any type of paper that can absorb moisture from the flowers, but newspaper is a common choice and works well.
Now, you'll need a strap to hold the DIY flower press firmly together.
Wrap one end of a strap through the D-ring, and sew the strap. I sewed an 'x' because it will give the strap more strength when it's pulled tightly.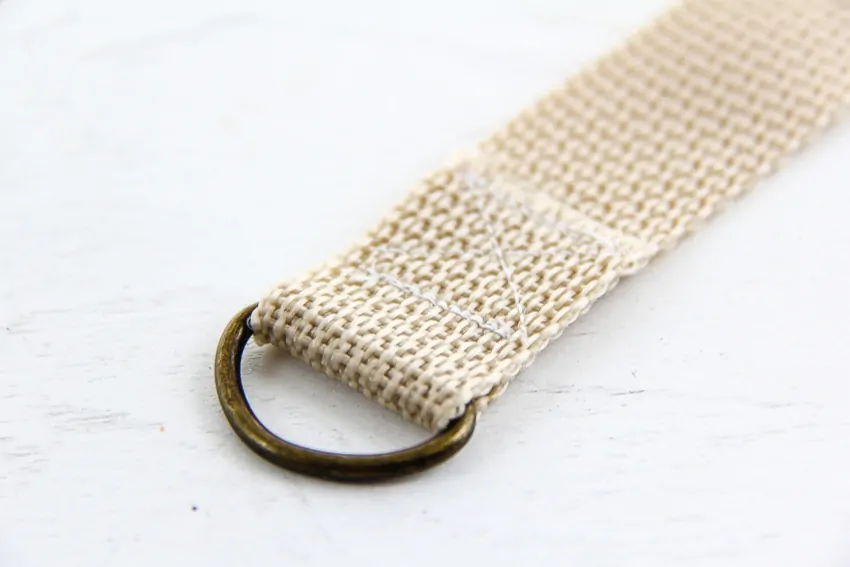 Wrap the strap around your flower press and mark where the velcro needs to hold the strap together. Tip: I prefer stick-backed velcro because it doesn't move around when I'm sewing it down.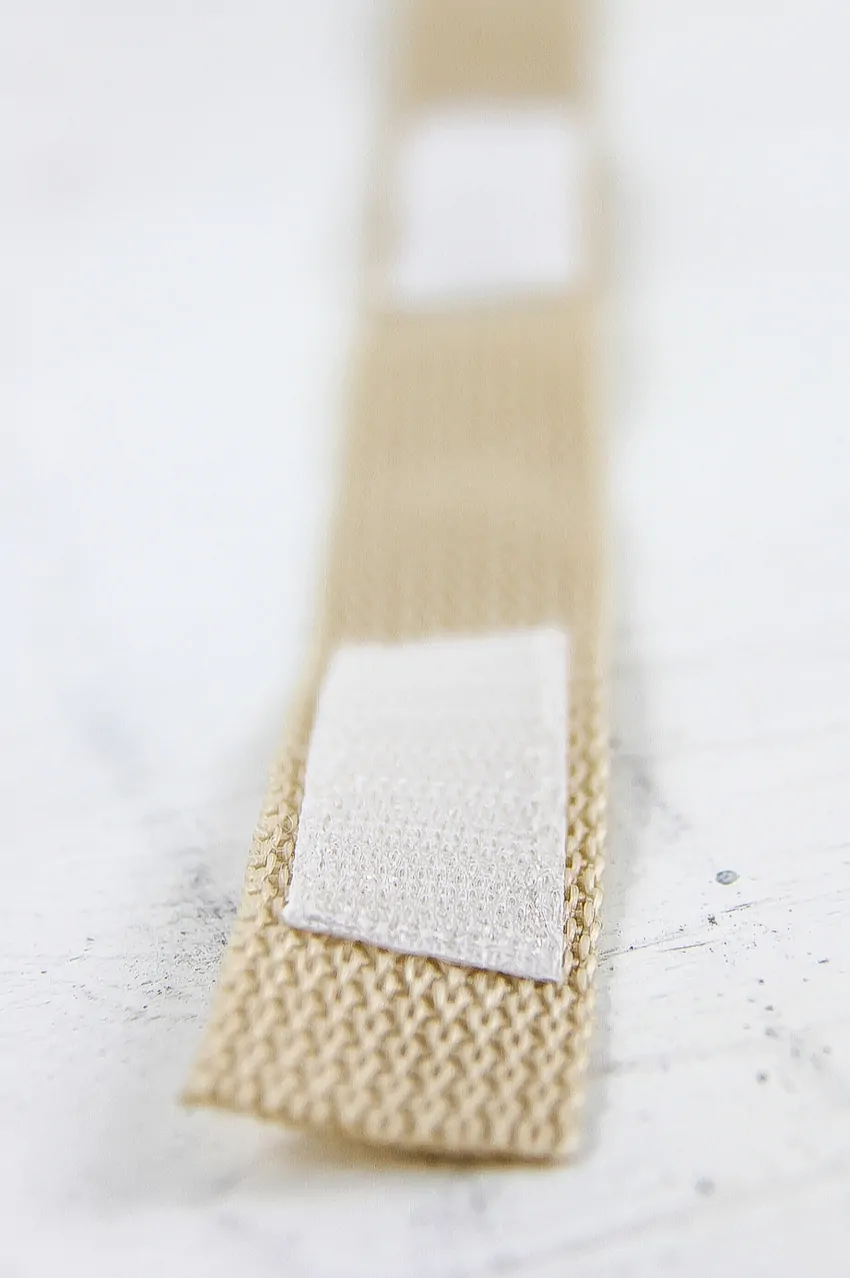 Let your flowers dry for 2 – 4 weeks.
And you are done! Happy flower pressing.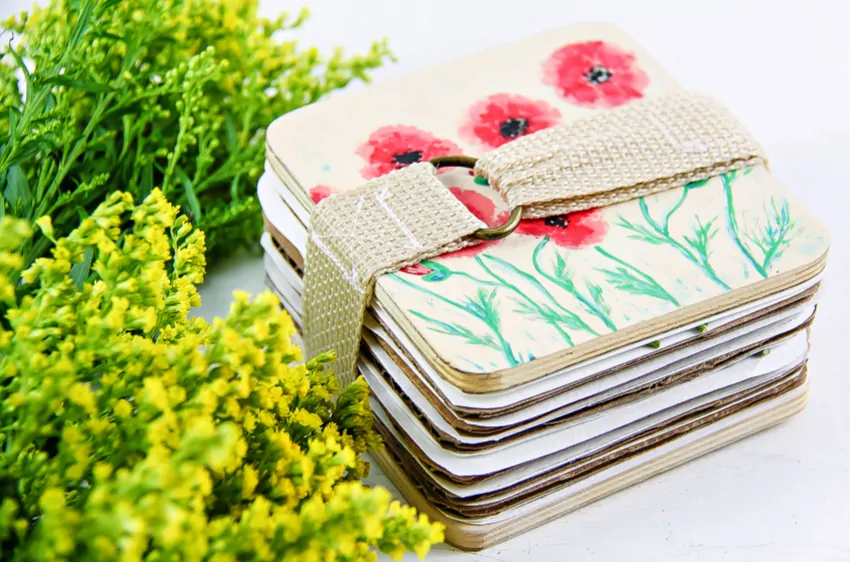 Testors paints are the perfect addition to your spring crafting. The Testors Craft Acrylic Paint comes in metallic, glitter, matte, and regular 2oz bottles and can be used on so many surfaces including glass, fabric, wood, clay, metal, plaster, and more.
Testors Craft Acrylics can be purchased online from Amazon.com, Walmart.com, and at Menards and Do-It-Best Stores.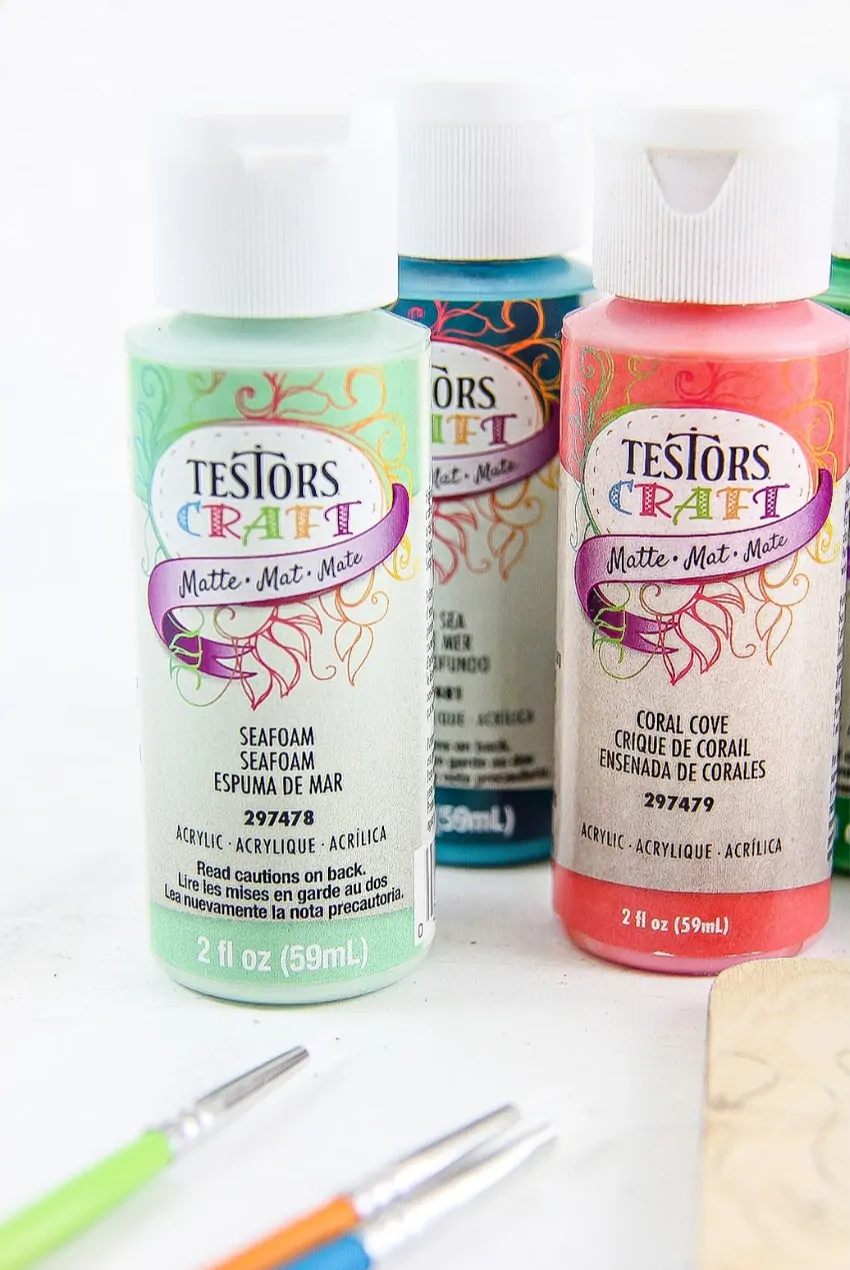 What will you be crafting this spring?
More Fun Craft Ideas
Looking for even more projects to try with the kids? How about these:
Pin it for Later
Be sure to pin this post so that you'll have your step-by-step guide when you're ready to make your DIY Flower Press.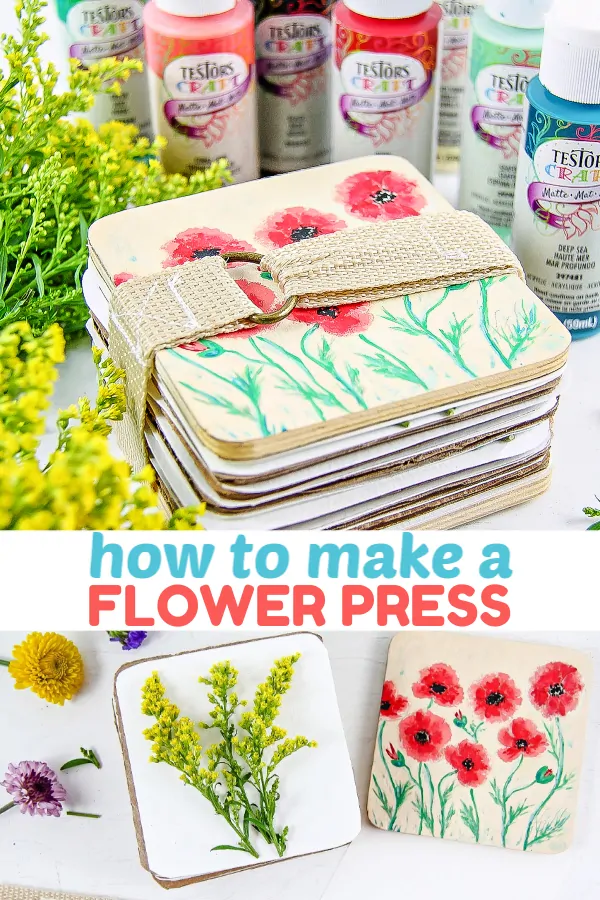 Disclosure: This post is sponsored, so extra thanks for reading and sharing.
Written by Tonya Staab, contributor at 5 Minutes for Mom
Talk with us: @5minutesformom and Facebook.com/5minutesformom
Pin with us at pinterest.com/5minutesformom