This post may contain affiliate links. Read my disclosure policy here.
Pressing flowers and leaves — and creating art projects with them — is a perfect activity for kids. Read on to find out what our girls are doing with my pressed flowers and leaves collection that is over twenty years old! This post is inspired by the beautiful new children's book, Ideas Are All Around, written by Philip C. Stead and is sponsored by Macmillan Publishing. Thank you for sharing.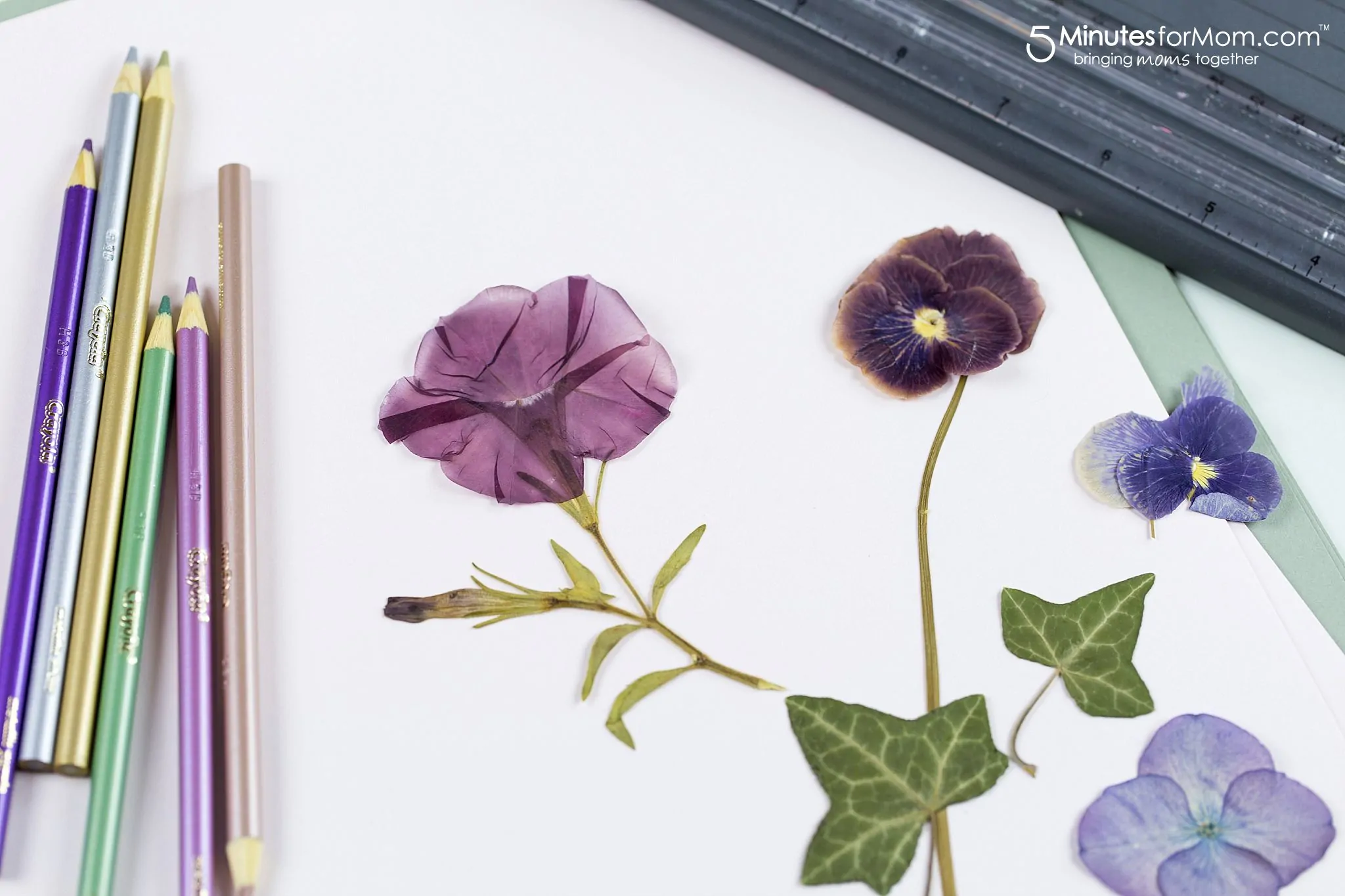 When I was in my late teens and early twenties, I loved to collect and press flowers and leaves. I would use the pressed foliage to make collages — framing Bible verses or poems I had written.
It has been over twenty years since I have worked with pressed flowers. But, in case my daughter ever wanted to craft with them, I have held on to three boxes stuffed with papers and folders lined with hundreds of pressed flowers and leaves.
The other day, I happened to open an old book of mine and some of my forgotten pressed flowers fluttered out. Olivia saw them and was thrilled. I told her I had plenty more and we could do some crafts with them.
Today, on our first day of Spring Break, Livvie decided she wanted to pull out the pressed flowers and make a collection.
Julia and Sophia were over to play, so the three of them searched through the boxes, pulling out their favorites as they built their own "collections."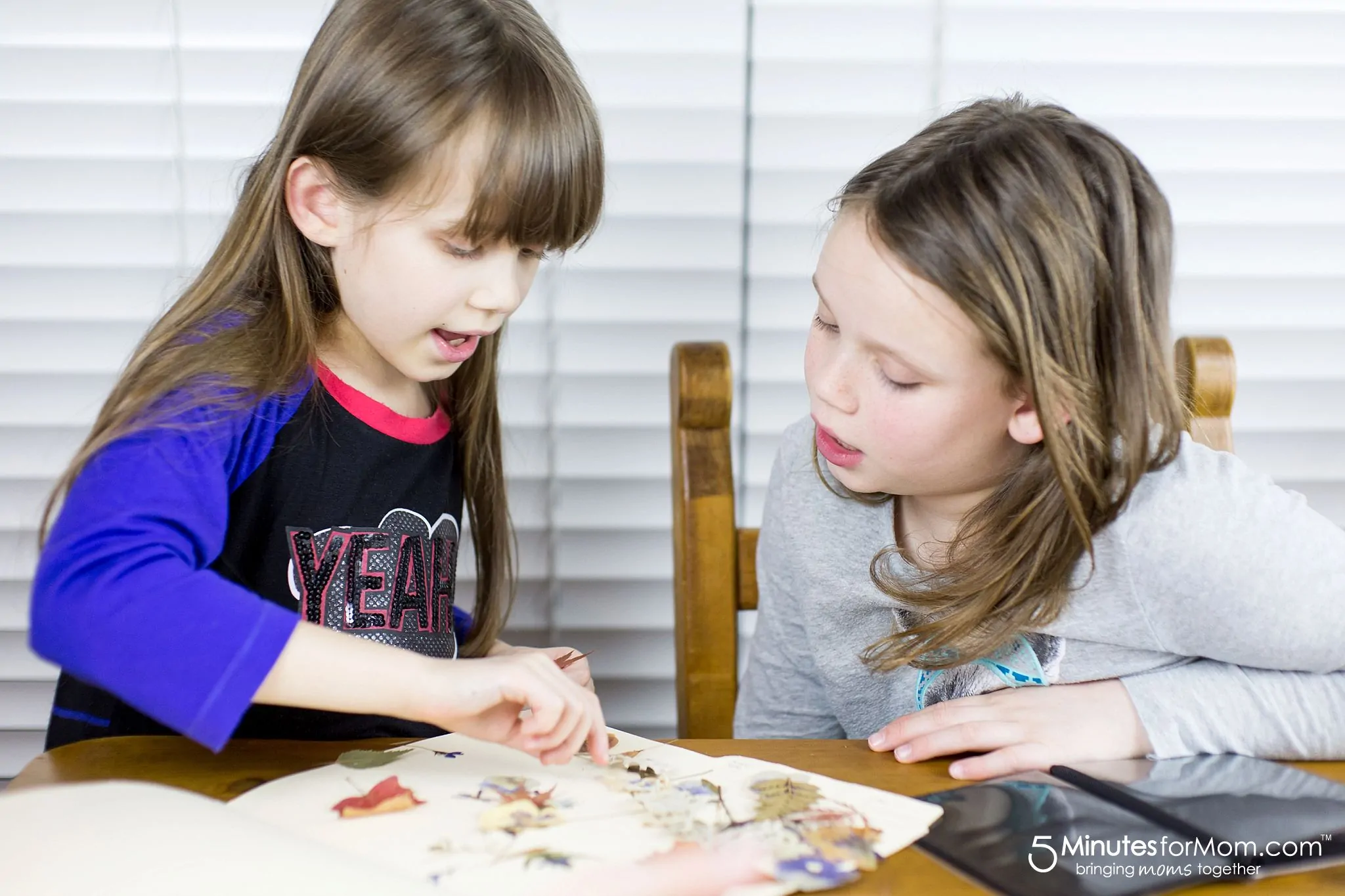 I suggested they make framed prints like I had done when I was younger, and showed them some of mine.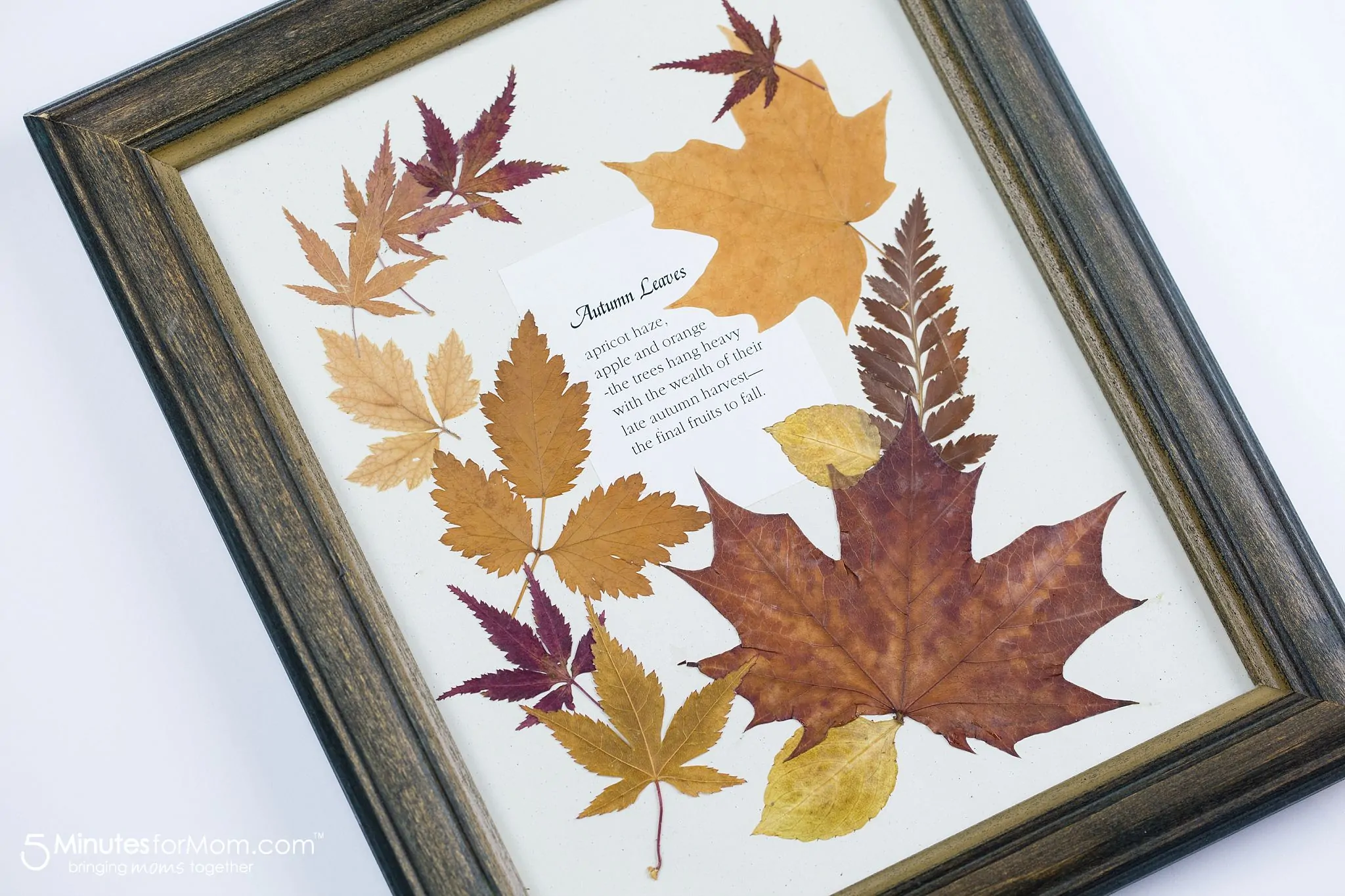 They jumped on the idea and began laying out their designs.
But, since it was late in the day and I didn't want to head out to the store to buy frames for their designs, I suggested we hold on to their layouts to finish tomorrow.
And, in the meantime, I offered them small plastic sleeve photo albums to show off some of the rest of their collections that they weren't using on their collages.
This idea was another hit — with Sophia even exclaiming as she worked on hers, "I am going to keep this forever! I am going to keep it in my desk so I never lose it."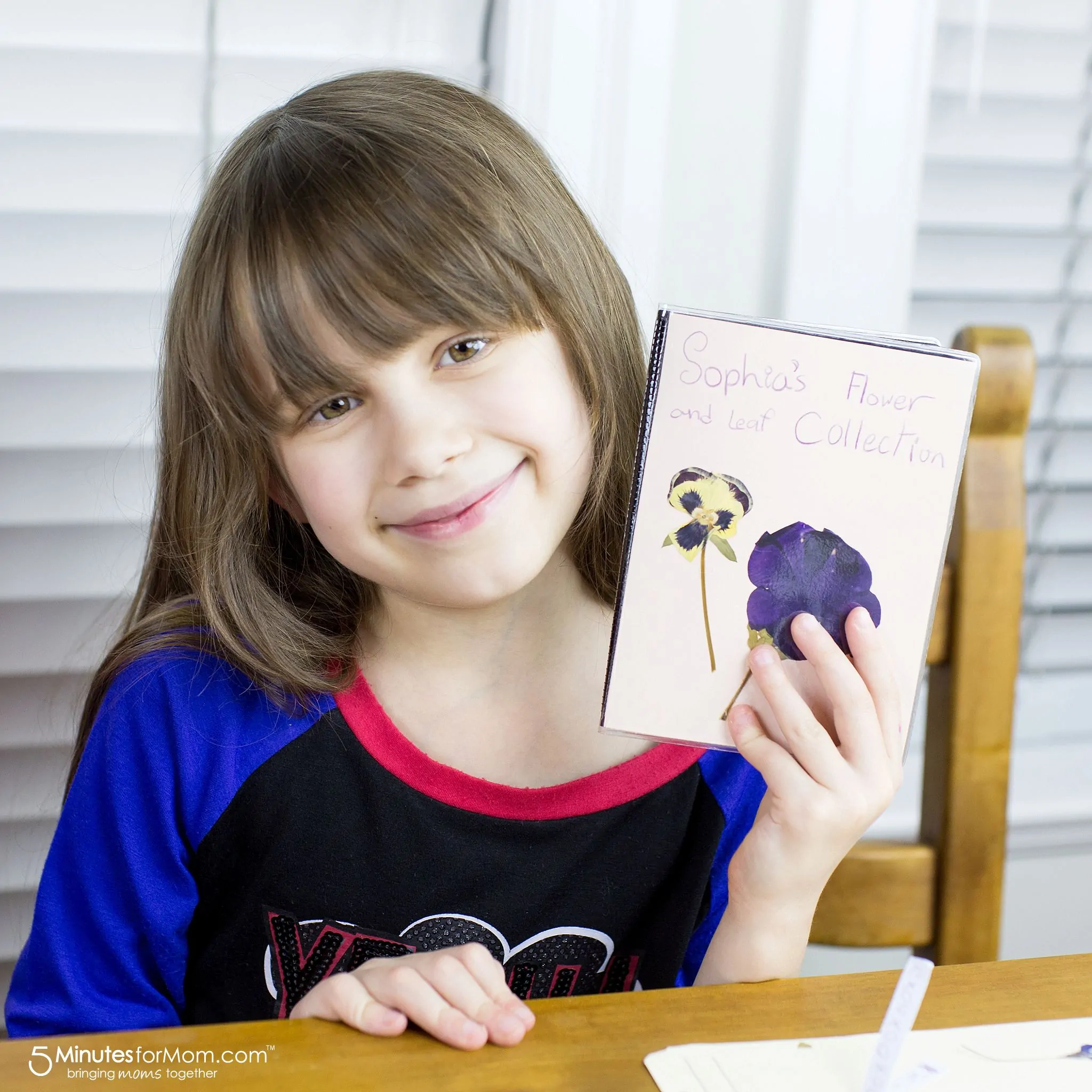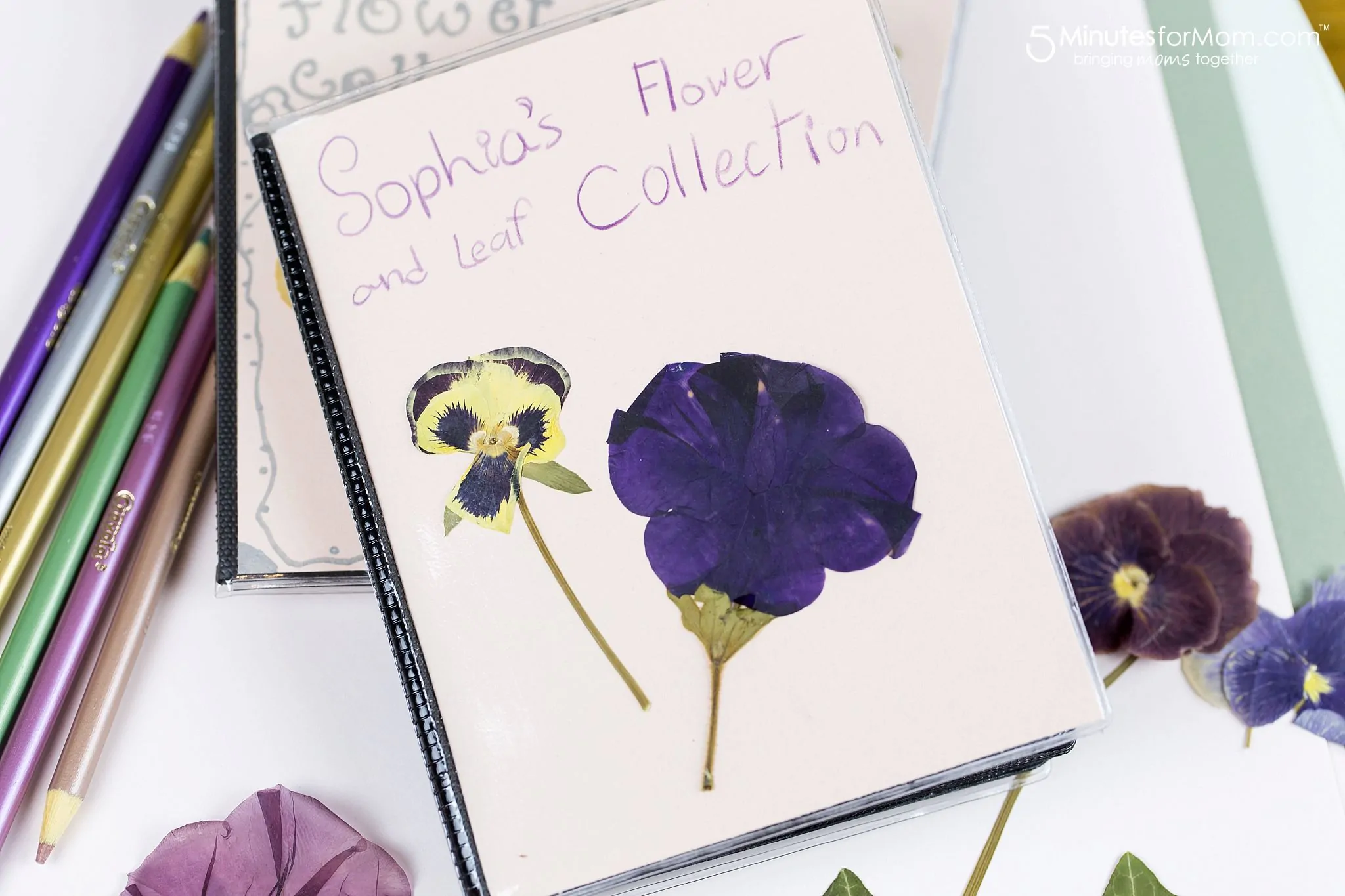 I love this pressed flower album idea because it allows the girls the chance to keep a large number of pressed flowers and leaves in a compact space, where they can readily enjoy them and hold on to them "forever."
You can also make your own DIY flower press to expertly press flowers. Making your own homemade flower press gives you another fantastic craft activity to do with your kids.
"Ideas Are All Around" Activity Kit
In the last few weeks, we have shared two other craft ideas, Eggshell Mosaics and Nature Pocket Art, that were inspired by the "Ideas Are All Around" FREE Activity Kit that includes more than fifty creative activities for ages four through eight.
This free activity kit contains creative ideas for…
Story and poem writing
Drawings
Paintings
Leaf Rubbings
Plays
Collages
And Much More
Also included in the kit are more ideas for crafts you and your kids can make with pressed flowers.
As I said, I used to make pictures with pressed flowers, gluing the foliage on to handmade paper where I had printed poetry or Bible verses.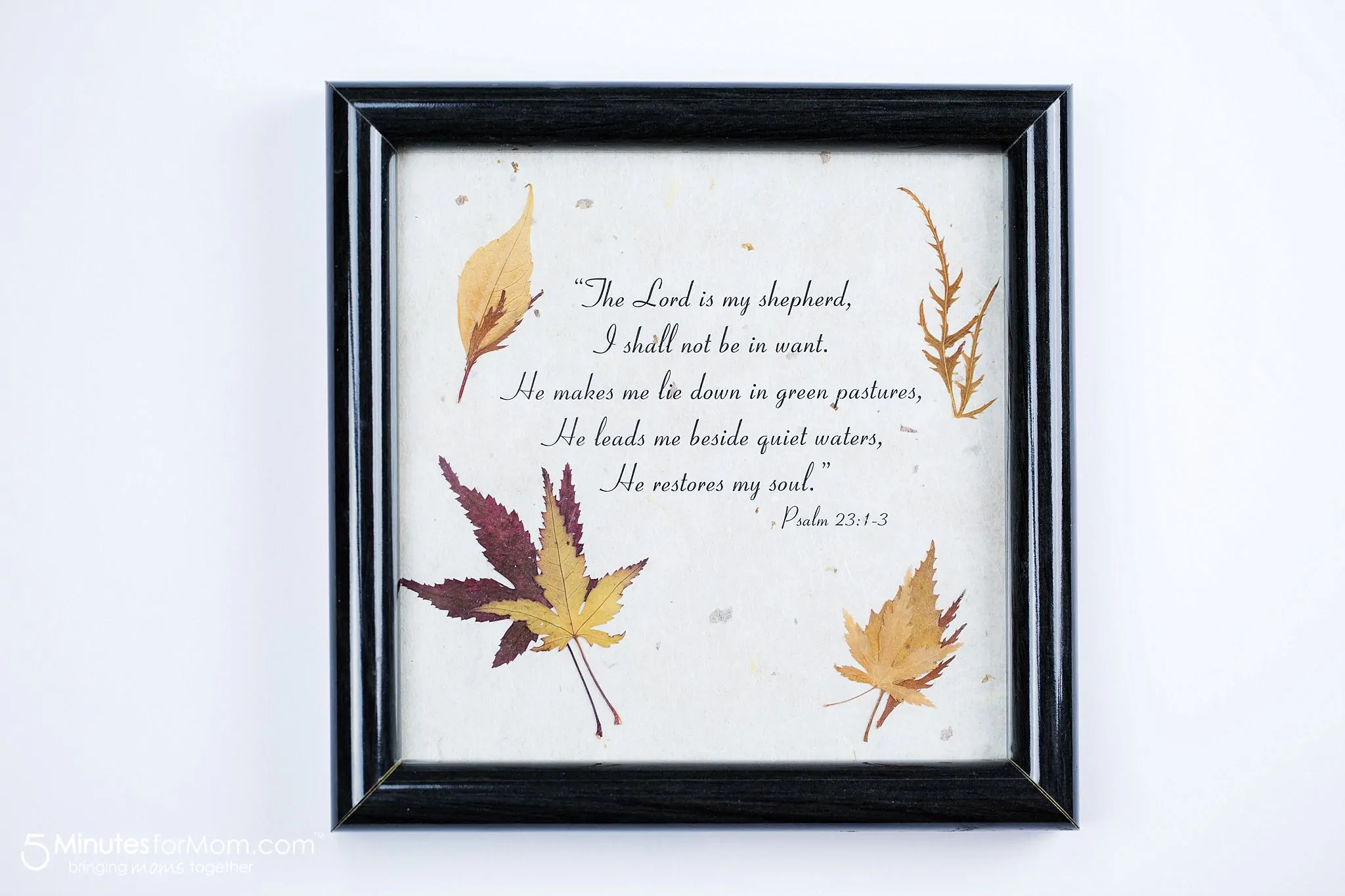 I also often made cards with my pressed flowers and leaves, using adhesive clear vinyl to seal the flowers onto the card stock.
Check out the "Ideas Are All Around" FREE Activity Kit to find instructions on how to press flowers and leaves and pressed flower craft ideas.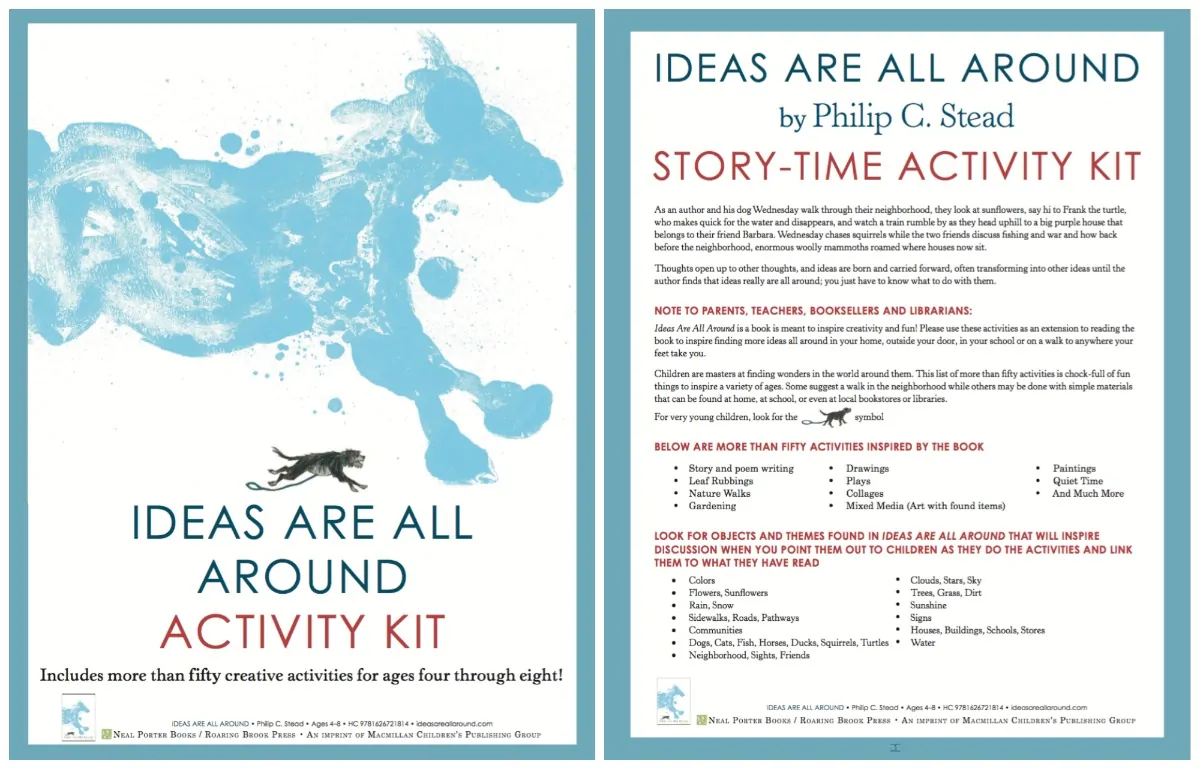 Ideas Are All Around
You and your children will be inspired to get out in nature when you read the new children's book, Ideas Are All Around, written by Philip C. Stead.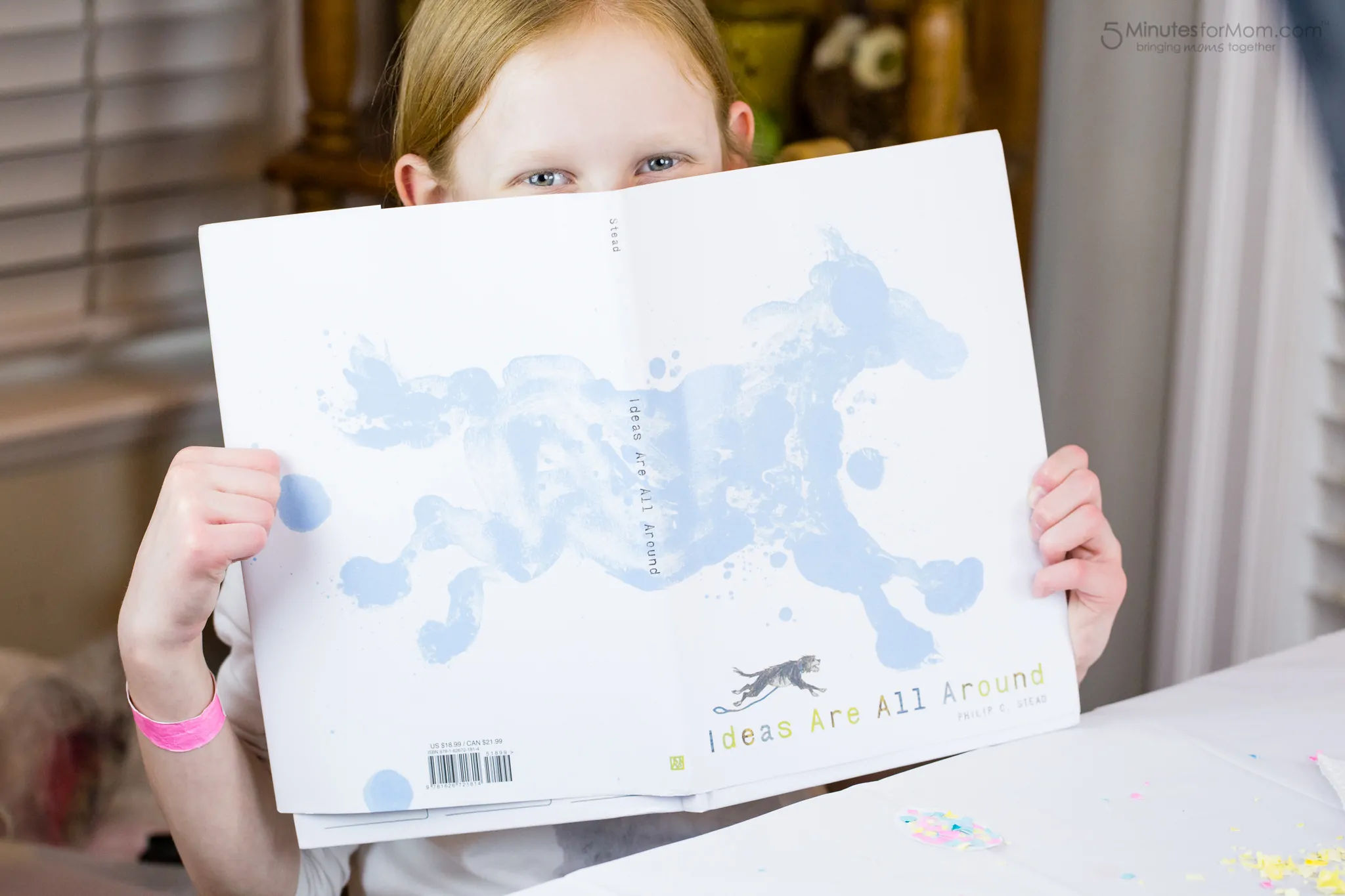 In our modern world where kids spend more time staring at screens than running around outside, you'll love that this book reminds us all how a simple walk around the neighborhood can inspire endless ideas and adventures.
Find out more about the book here…
Pin for Later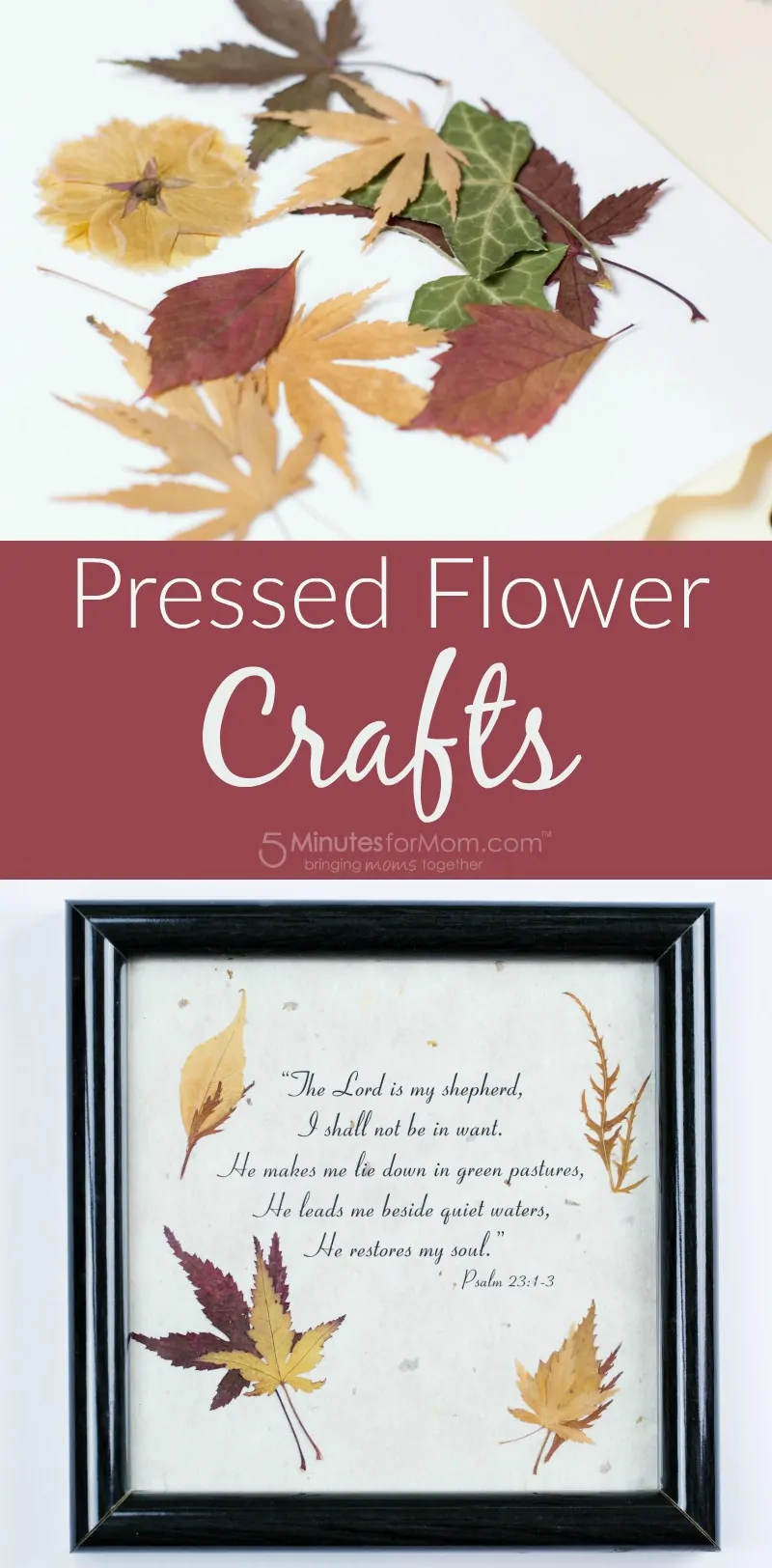 This post is sponsored by Macmillan Children's Publishing Group.
Written by Janice Croze, co-founder of 5 Minutes for Mom
Talk with me: @5minutesformom and Facebook.com/5minutesformom
Pin with me at pinterest.com/5minutesformom