This post may contain affiliate links. Read my disclosure policy here.
Children enter this world bursting with creativity.
As parents, we want to encourage those natural instincts and introduce our children to new ways of experiencing the world and expressing their thoughts and feelings.
But sadly, many of us adults feel like we lost too much of our creativity along the way and we might even feel intimidated by arts and crafts. To make it worse, the hectic schedule of modern parenting often tends to limit our time spent simply playing with our children.
Since we believe in the joy of creating, we are thrilled to introduce you to a most unique children's book that you will enjoy just as much as your children do. We want to thank Macmillan Publishing for sponsoring this post.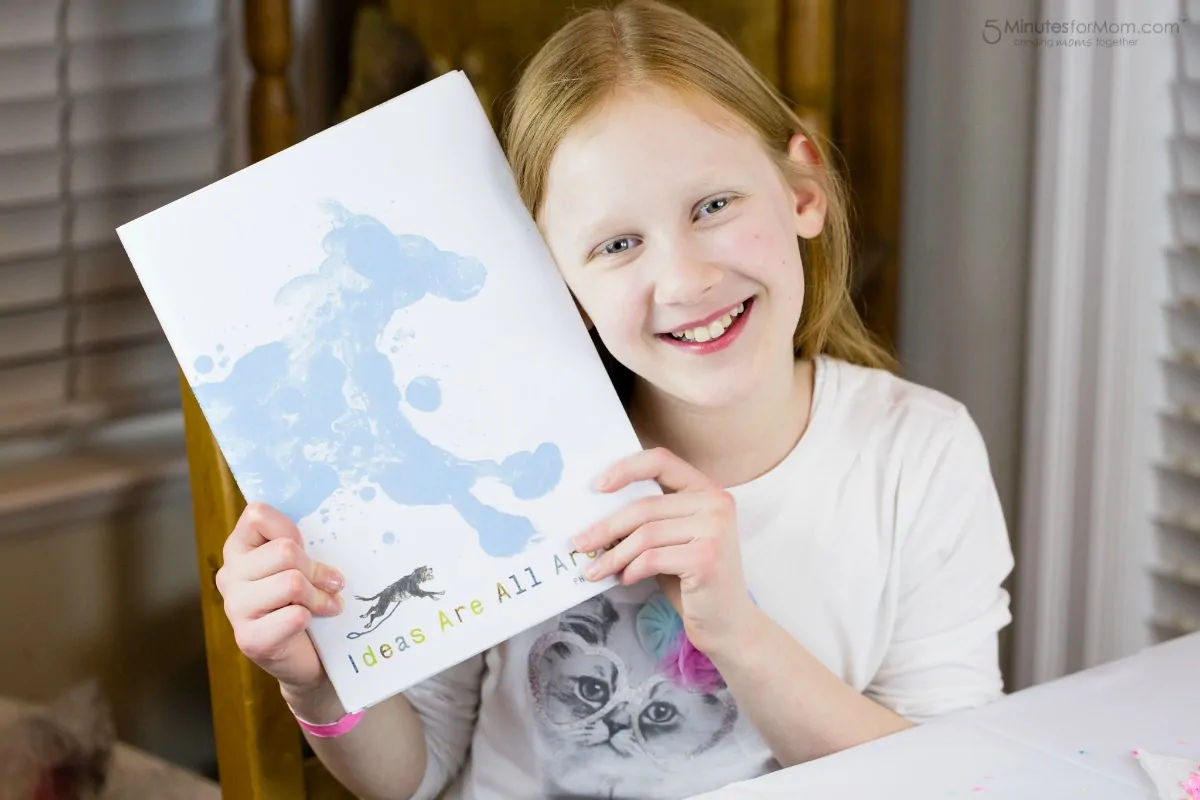 Ideas Are All Around
This beautiful new children's book, Ideas Are All Around, written by Philip C. Stead invites you and your children to explore the simple beauties and adventures all around you.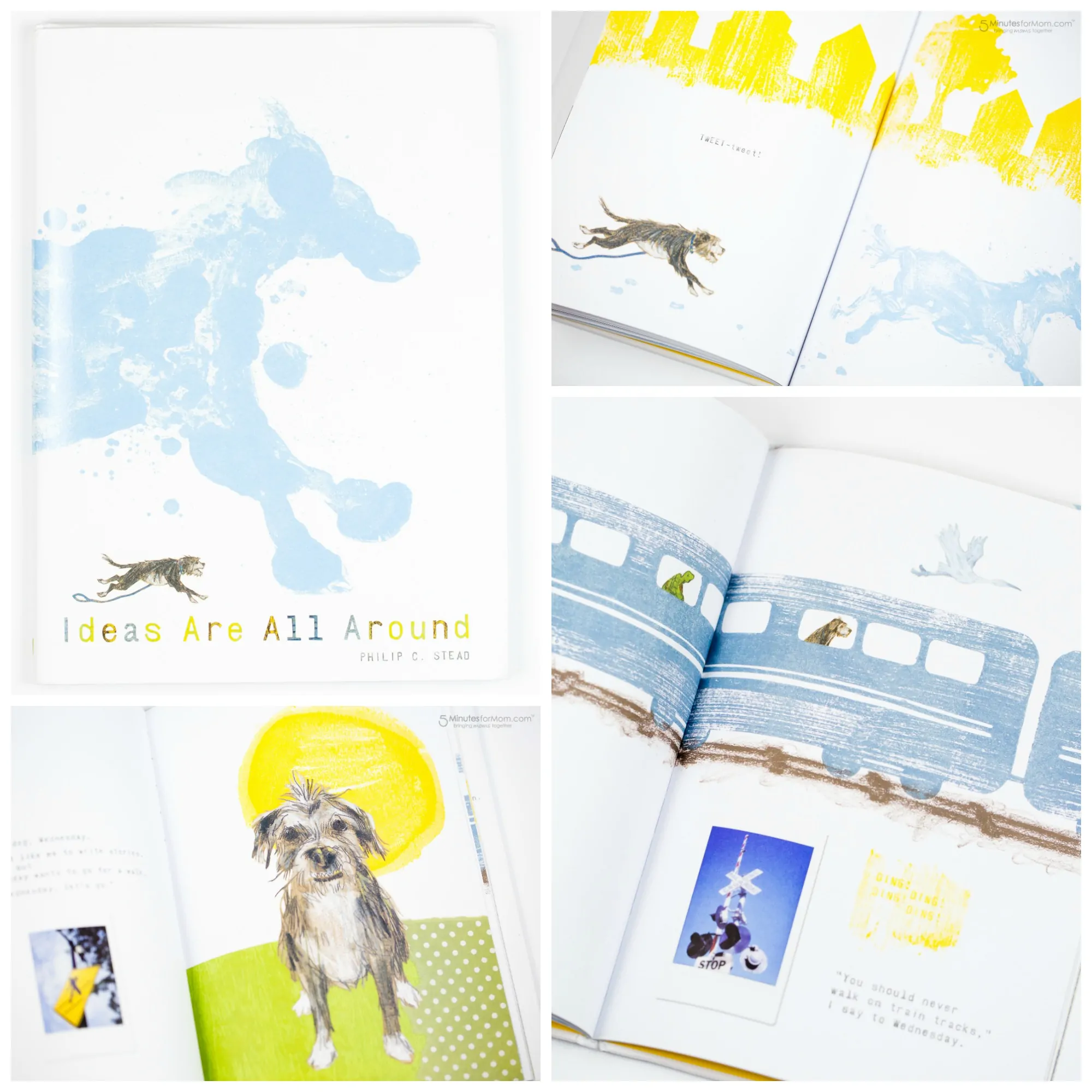 Inspiration is truly all around us and yet we often feel at a loss for new ideas.

The author takes us on a profound and intimate journey of personal inspiration as he struggles to think of a new story.
I love the way this book introduces children to the job of an author and shows them that even authors sometimes struggle to come up with new ideas.
It's important to let kids know that it's okay to not always know what art to create or story to tell. They need to understand that being creative can take some work, but that we can take time to look outside ourselves and experience nature and community in order to create stories to share.
Wise Words and Stunning Artwork
The concept behind the book is profound, and I was impressed by the depth of wisdom in many of the phrases within it… such as "planting a seed is always a risk."
As you read the book aloud to your children, you'll enjoy contemplating the process of finding inspiration and creating art.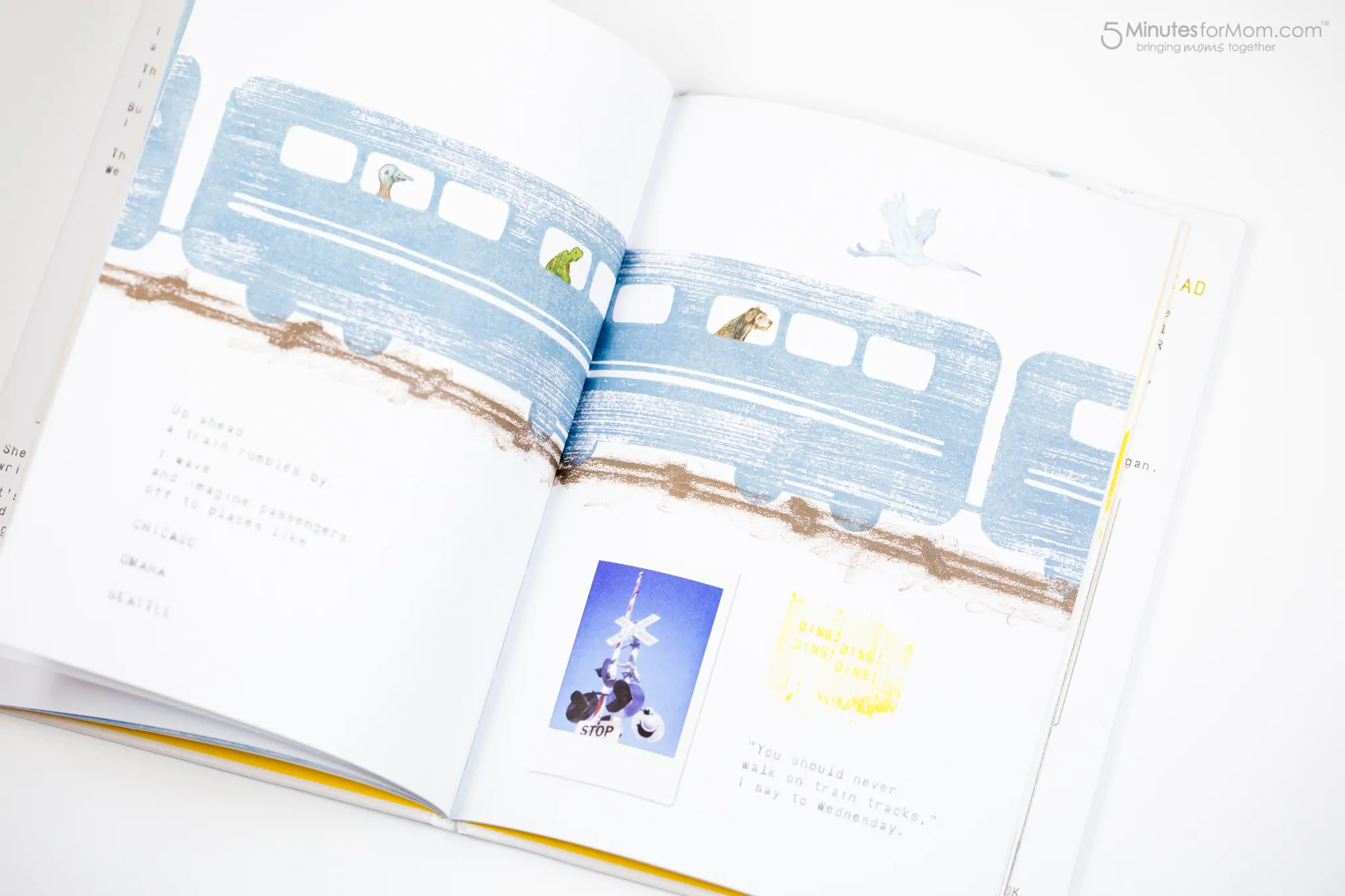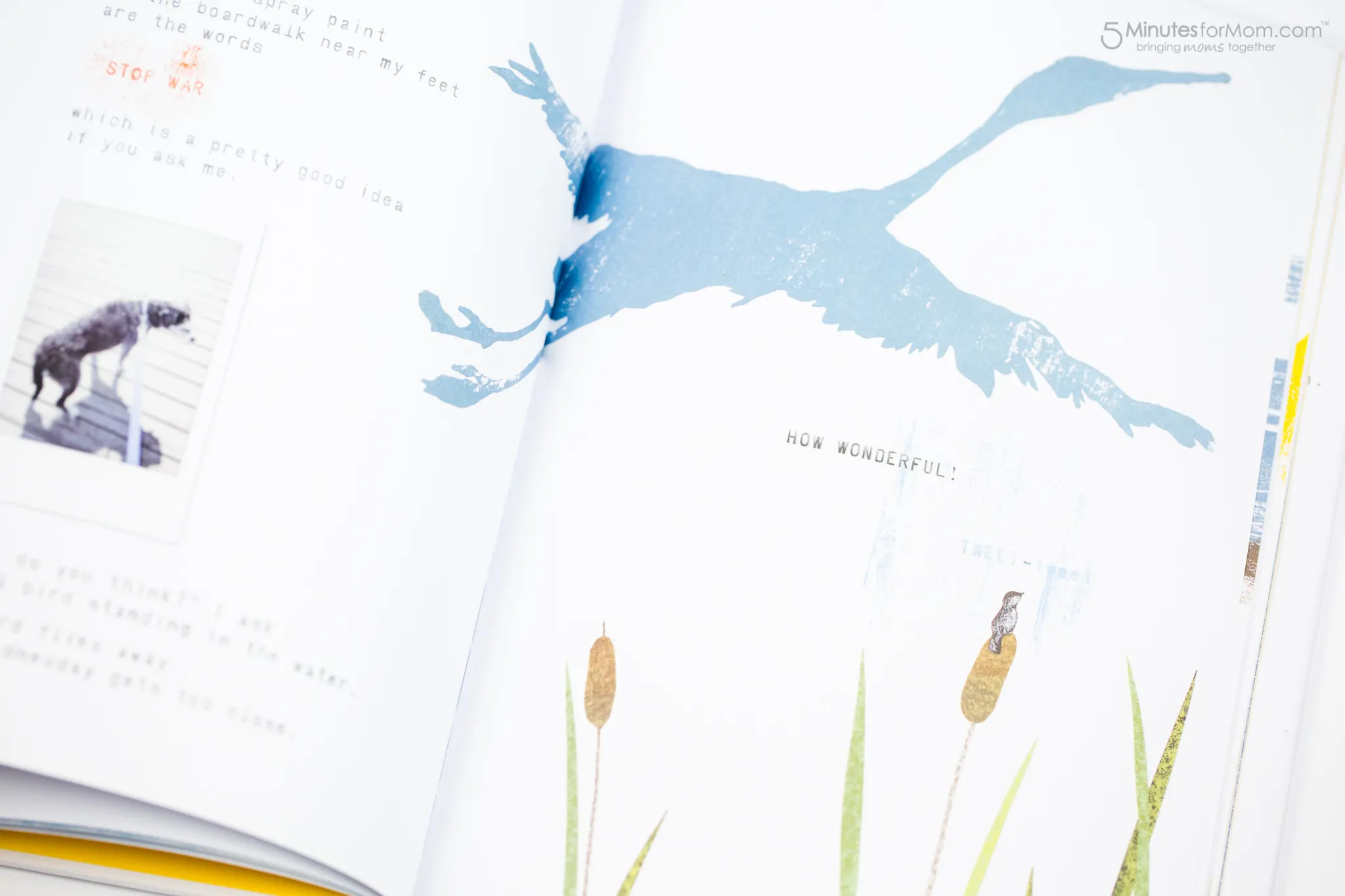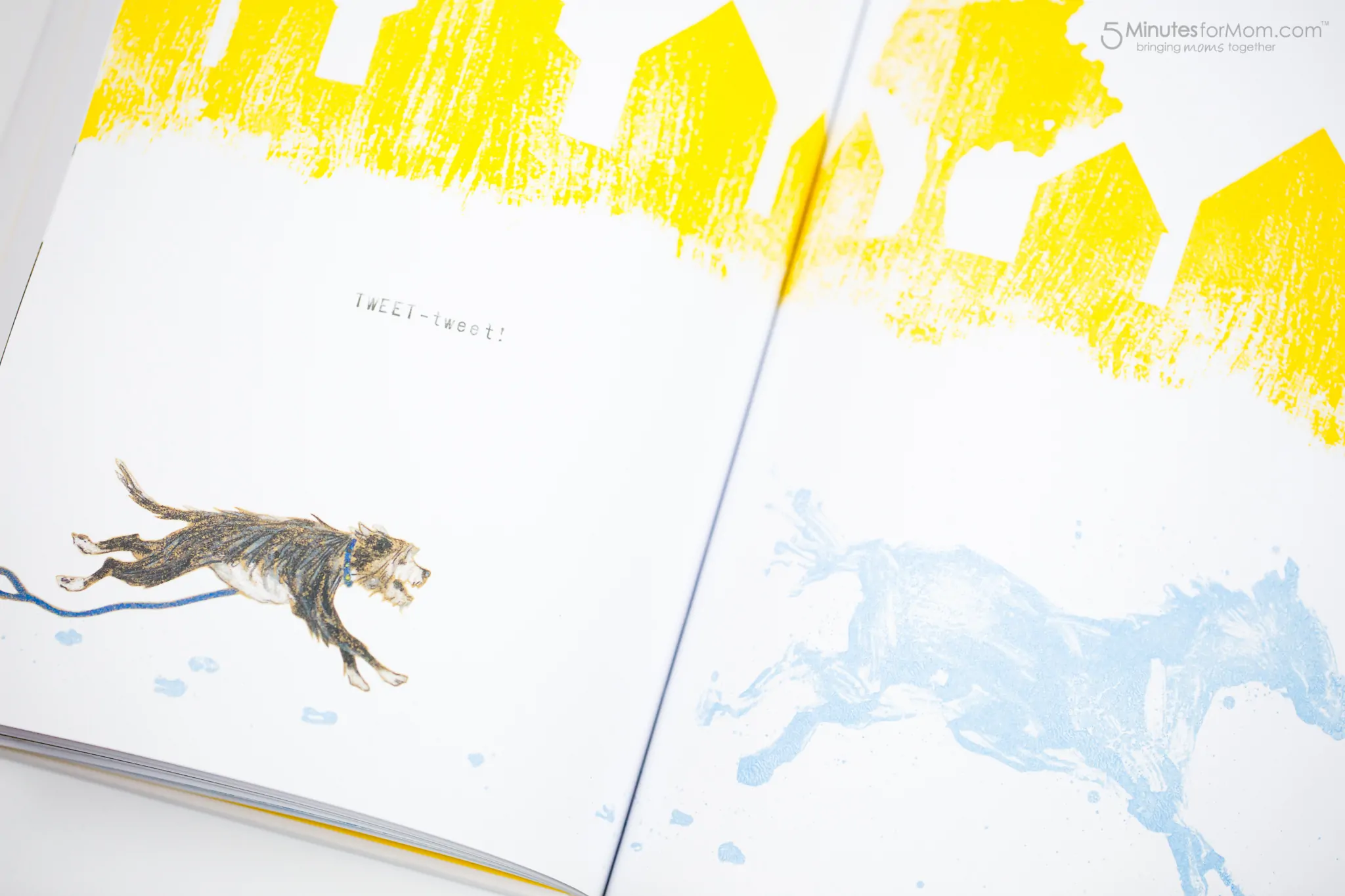 Alongside thought provoking words, unique illustrations paired with polaroid style photos allow you and your children to feel like you're truly on the journey through the author's neighborhood and his imagination.
"Ideas Are All Around" Activity Kit
To help you inspire creativity in your children — and yourself — you can download a FREE Activity Kit including more than fifty creative activities for ages four through eight.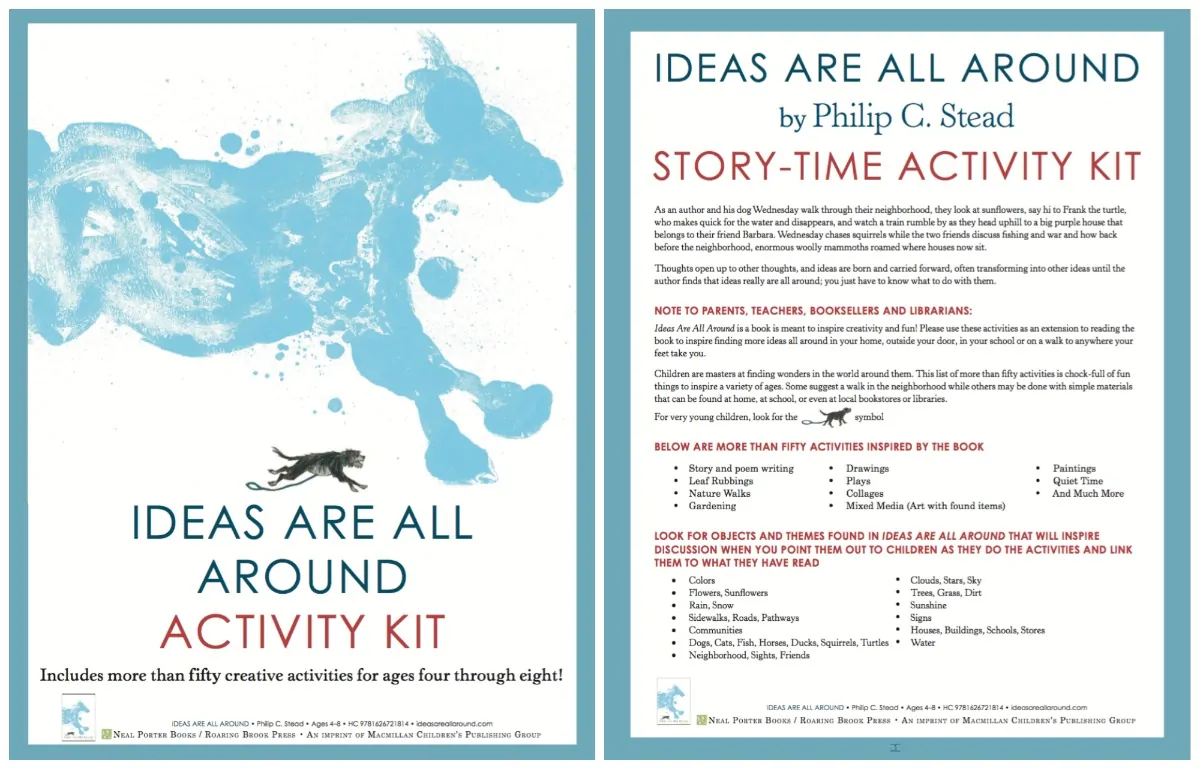 You'll find new ideas for…
Story and poem writing
Drawings
Paintings
Leaf Rubbings
Plays
Collages
And Much More
Sample Activity from the Kit
We've selected one of our favorite activities from the kit to demonstrate and share with you.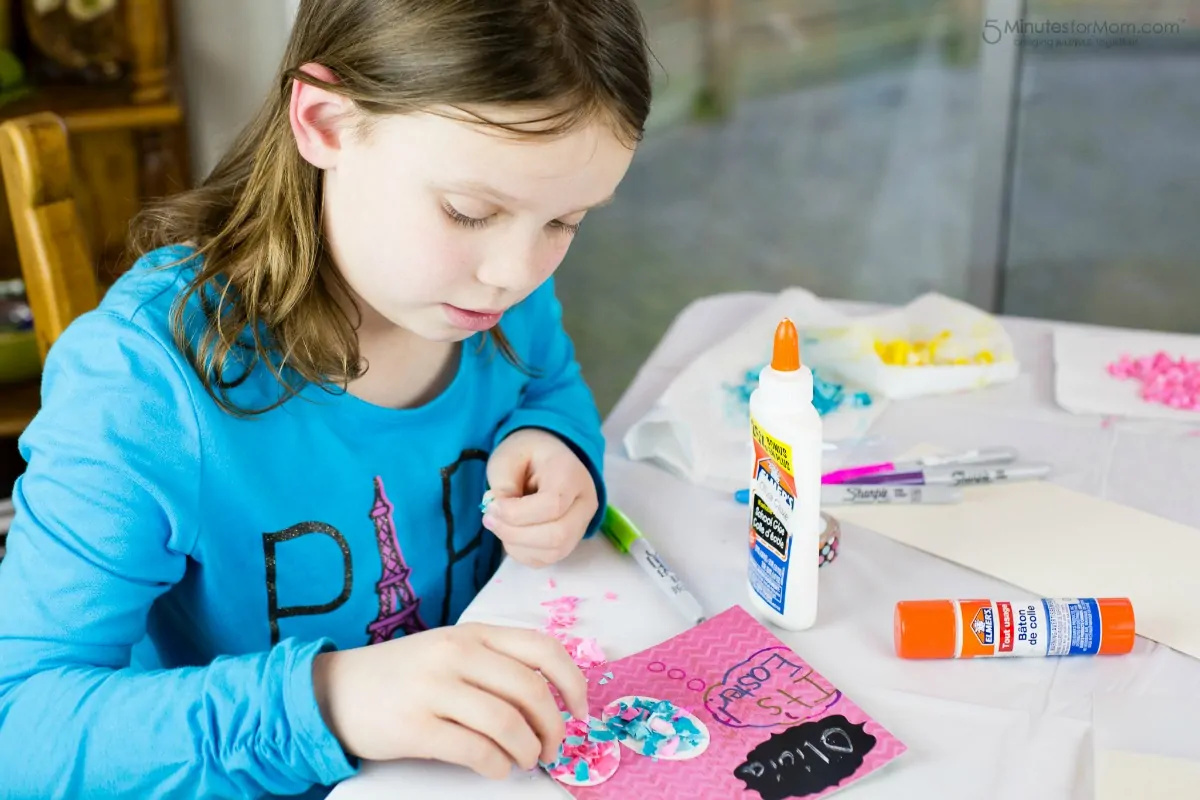 This is actually one of the Bonus Activities. (Yes, there are even more than 50 activities in the book… there is a bonus section of 7 activities creating Art from Found Items.)
UPDATE: See our second craft here…
How To Make Eggshell Mosaics
Using eggshells and his or her imagination, your child can create unique mosaiclike designs.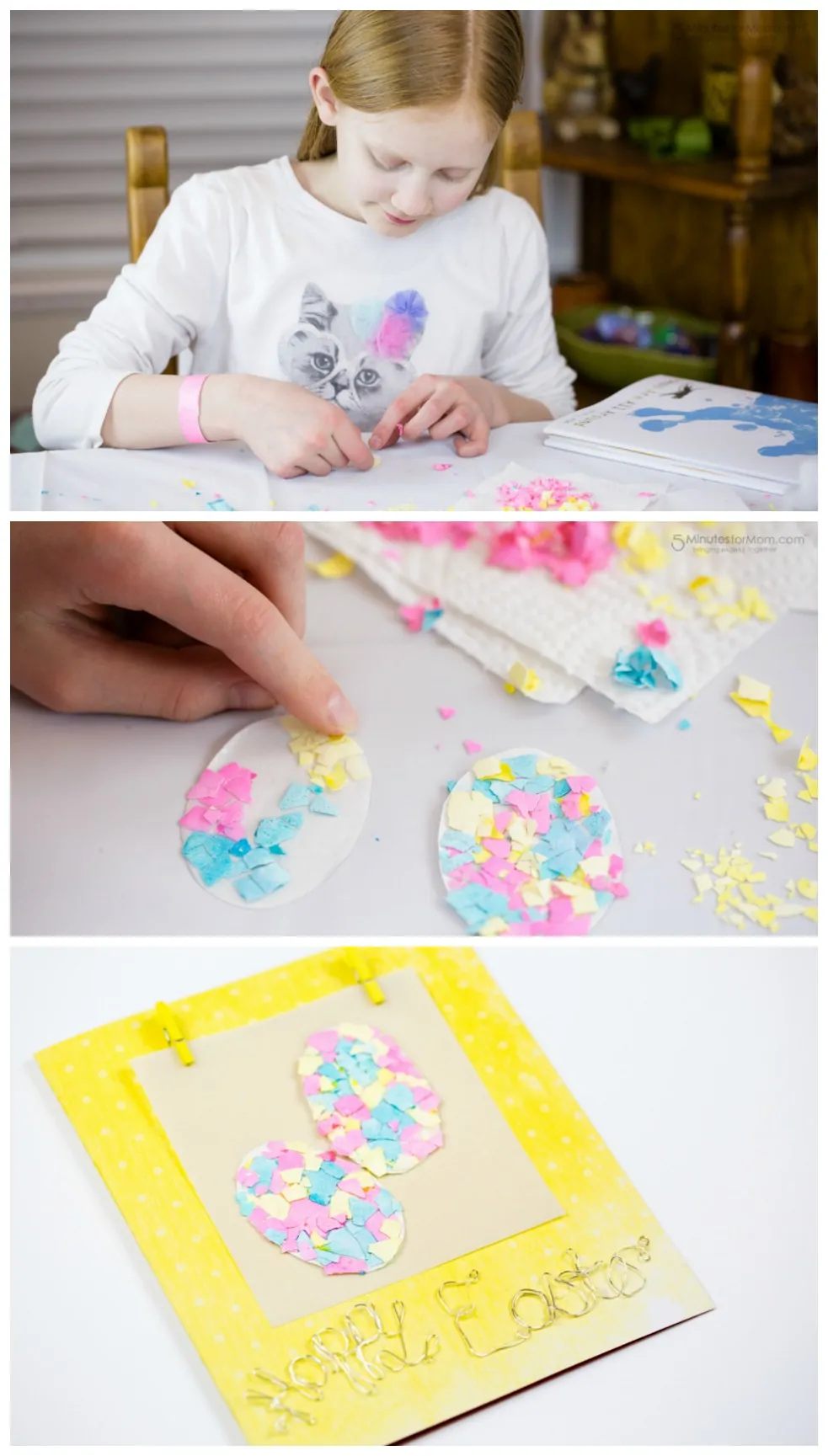 Materials:
Eggshells (at least four), food coloring or tempera paints, small bowls, water, rolling pin, paper towels, glue, paper, pencil, and hairspray.
Directions:
Your child can choose the food coloring or paints he or she wants to use in the picture and decide what he or she is going to draw.
Remove the egg from the shell by poking a hole at the top and bottom of the eggshell with a safety pin and blowing the egg out from the bottom end.
Dye the eggshells different colors using food coloring or tempera paints. Let the shells dry on paper towels.
Crush the eggshells with a rolling pin. Make them small enough that they will lie flat, but not so small that they are too difficult to handle. You may want to separate the eggshells by color on individual paper towels.
Ask your child to draw a picture in pencil on the paper.
Glue the various colors of eggshells to the paper to color in his picture. Help him or her fill in blanks with little pieces. (Eggshells can be slippery.)
Spray the picture with hairspray to create a shiny gloss.
Hang the picture where everyone will be able to see it. Be sure to add his or her name at the bottom so everyone can complement the artist!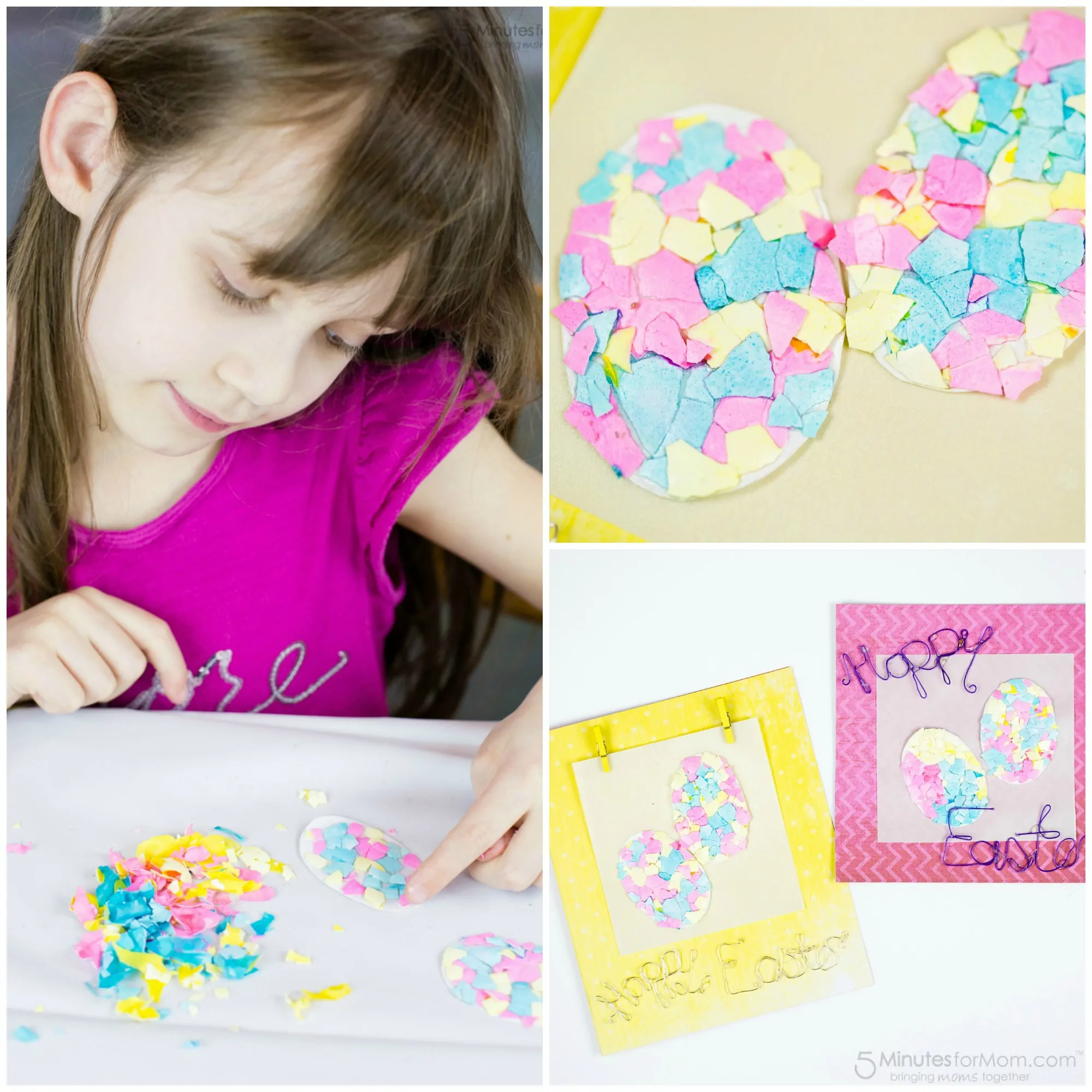 Pin It For Later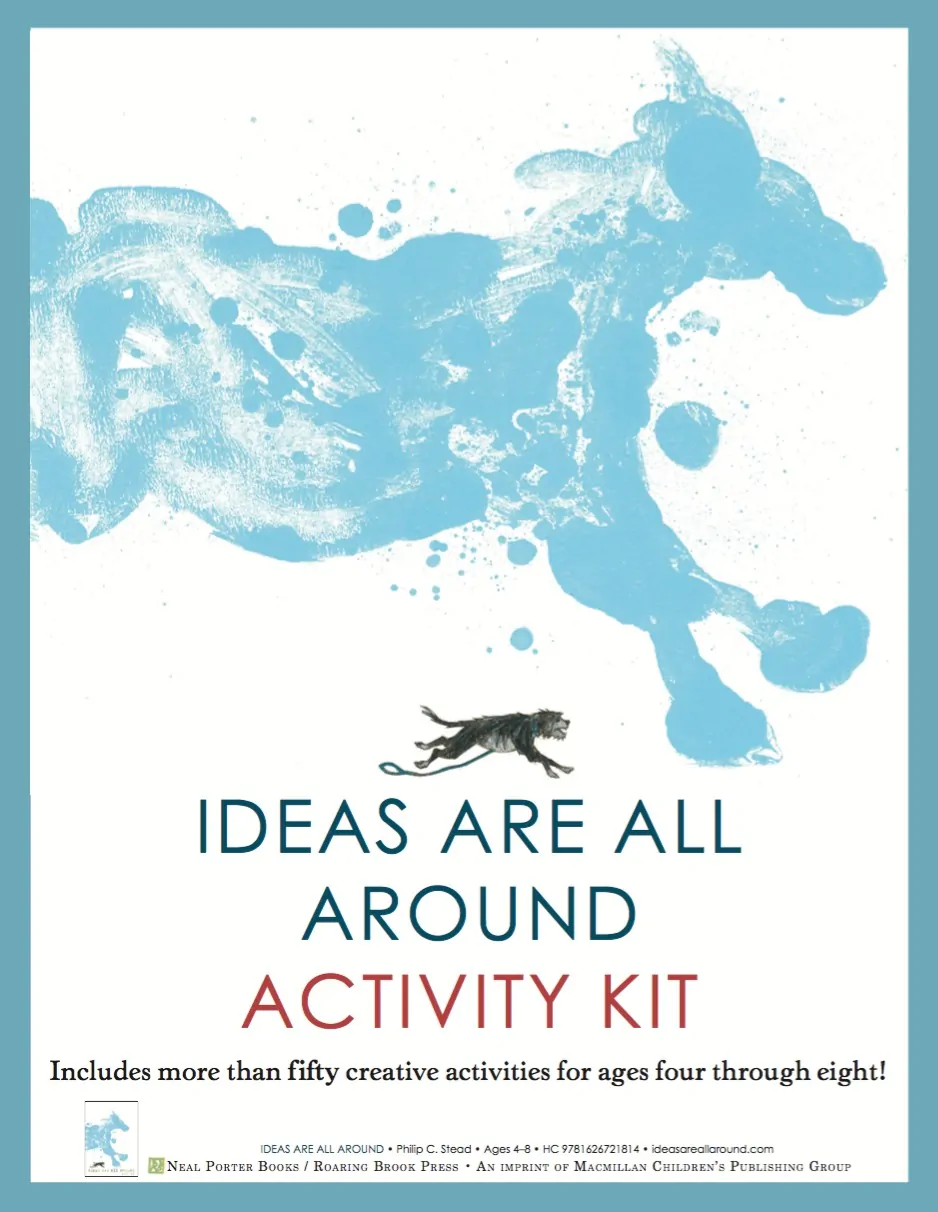 Disclosure: This post is sponsored by Macmillan Children's Publishing Group.
Written by Susan Carraretto, co-founder of 5 Minutes for Mom
Talk with me: @5minutesformom and Facebook.com/5minutesformom
Pin with me at pinterest.com/5minutesformom
More Fun For Kids
Girls Spa Day – Let your kids have a DIY spa day at home.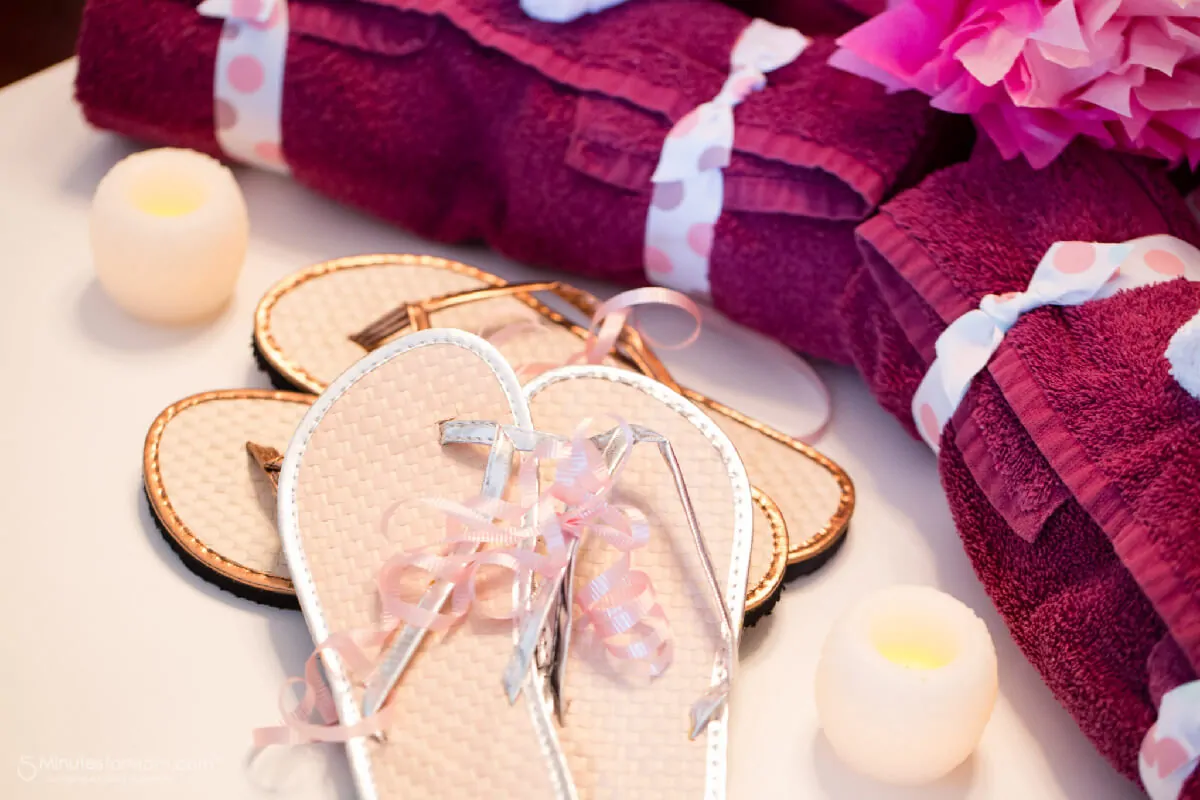 Kinetic Sand – Kids will love to play and get creative with kinetic sand.