This post may contain affiliate links. Read my disclosure policy here.
Officials are starting to change their minds about cloth masks. So we want to share with you how you can purchase affordable cloth masks online right now.
This post is sponsored, but our opinions are always our own.
Everyone's talking about cloth masks, but you may be wondering where you can get a cloth face mask? What if you don't want to make your own face masks?
Good news… you can buy affordable cloth masks that are made in Canada by a small, family-owned business.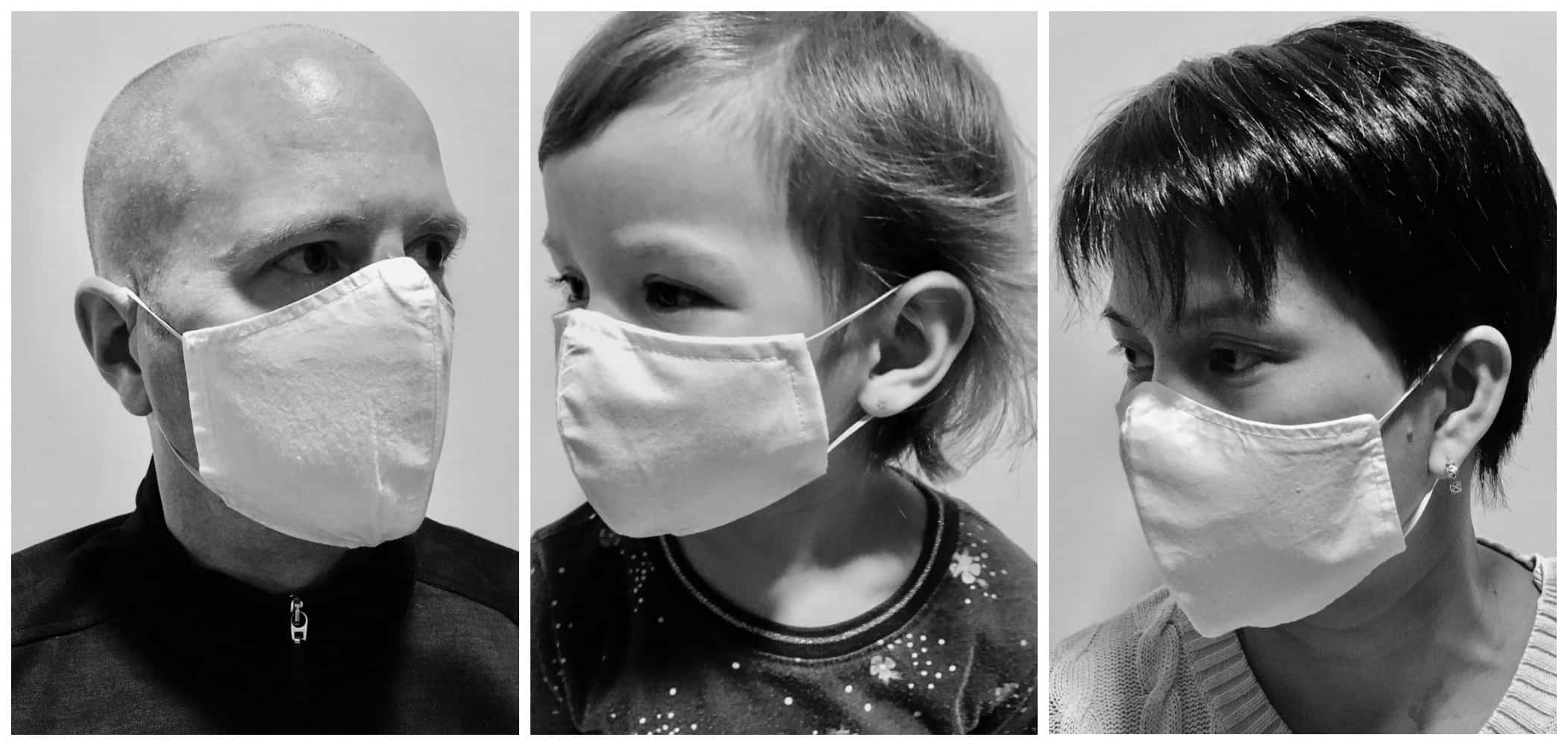 These cloth masks are available to purchase online for delivery to the US and Canada.
Should Everyone Wear Face Masks?
While health officials in Canada and the WHO are still saying that only healthcare workers and sick people need to wear masks, many others disagree.
The official messages are already starting to change…
Infectious disease specialist Dr. Abdu Sharkawy told CTV National News that cloth masks can provide some protection.
And the CDC is considering recommending general public wear face coverings in public.
Austria now requires people to wear face masks in supermarkets and the Czech Republic and Slovakia require mask-wearing when in public.
Some authorities such as Chief Public Health Officer Dr. Theresa Tam argue that "masks could lull people into a false sense of security and make them less disciplined about social distancing."
I disagree. I'm not at a risk of feeling any sense of security right now. But I am at a risk of contracting a life threatening virus. A mask will not make me less disciplined about social distancing. I'm not leaving my house unless I go for groceries, at which time I wear a mask to help protect myself and others.
Personally, I think common sense as well as the example set from many other countries who recommend or require people wear masks suggests that we all might benefit from wearing some type of mask.
Obviously, surgical masks and N95 masks need to be reserved for healthcare workers… but the rest of us can wear cloth face masks or some type of DIY mask.
There may be debate over the efficacy of cloth masks, but common sense tells us that wearing a face mask can help prevent spreading droplets of potential germs.
We all know that people are unknowingly spreading the virus when they don't have symptoms. So if we ALL simply wear some type of cloth face mask, we will reduce the amount of germs spreading.
The fact is many people do not show symptoms once they have contracted COVID-19 yet they are already contagious. Therefore, when they go into the grocery store without a mask they are spreading germs via droplets when they talk, clear their throat, and especially if they cough or sneeze. The physical barrier of a cloth mask can help reduce that risk.
Of course a cloth mask is not perfect… but it is better than nothing.
I think we must all take these the key steps:
Stay home! If you're not an essential worker, stay home and only send one person per household out for groceries and supplies. Social distancing is THE MOST IMPORTANT step to take to prevent spread of COVID-19.
Wash your hands often. Clearly you need to wash your hands many times a day with soap and water for 20 seconds.
Don't touch your face. Avoid touching your eyes, ears, mouth, or any part of your face.
Wear some type of mask if you must leave the house. While we must leave the medical masks for healthcare workers, the rest of us can make a simple DIY mask or purchase a cloth mask if we have to go in public. Do NOT feel a false sense of security by wearing a mask. It does not stop the risk of getting sick, it only helps reduce the risk to you and helps prevent your germs from spreading to others.
Where To Buy Cloth Masks
If you do not yet have a cloth mask and you can't sew one, use a bandana or scarf if you must leave your house, and order a cloth mask online.
You can buy a washable and reusable here for only $7.99.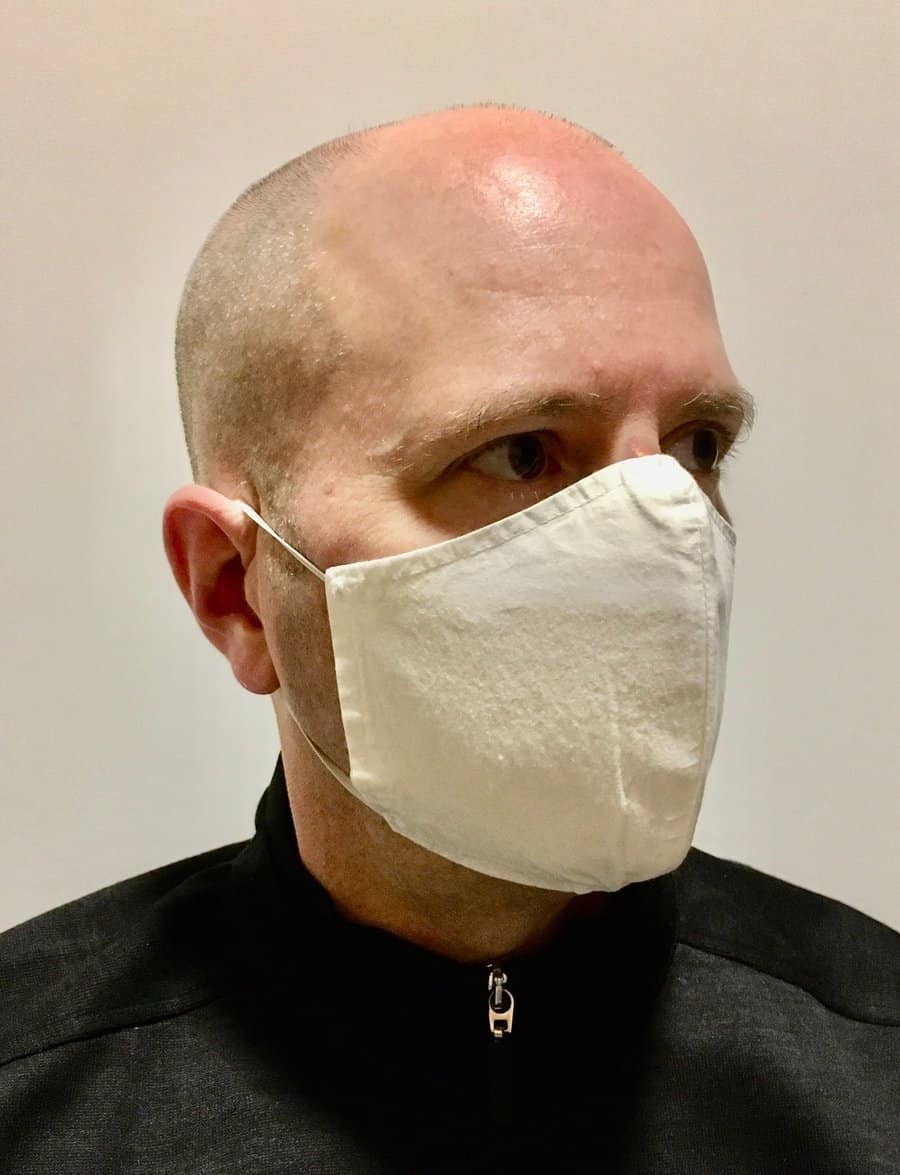 Small Canadian Business Starts Making Cloth Masks
Ballast Blankets is a Canadian company that normally makes weighted blankets and dental supplies. But they have responded to the national call to action and are doing their part to help during this crisis by producing washable and reusable cloth masks.
They have re-tooled part of their factory to start making face masks.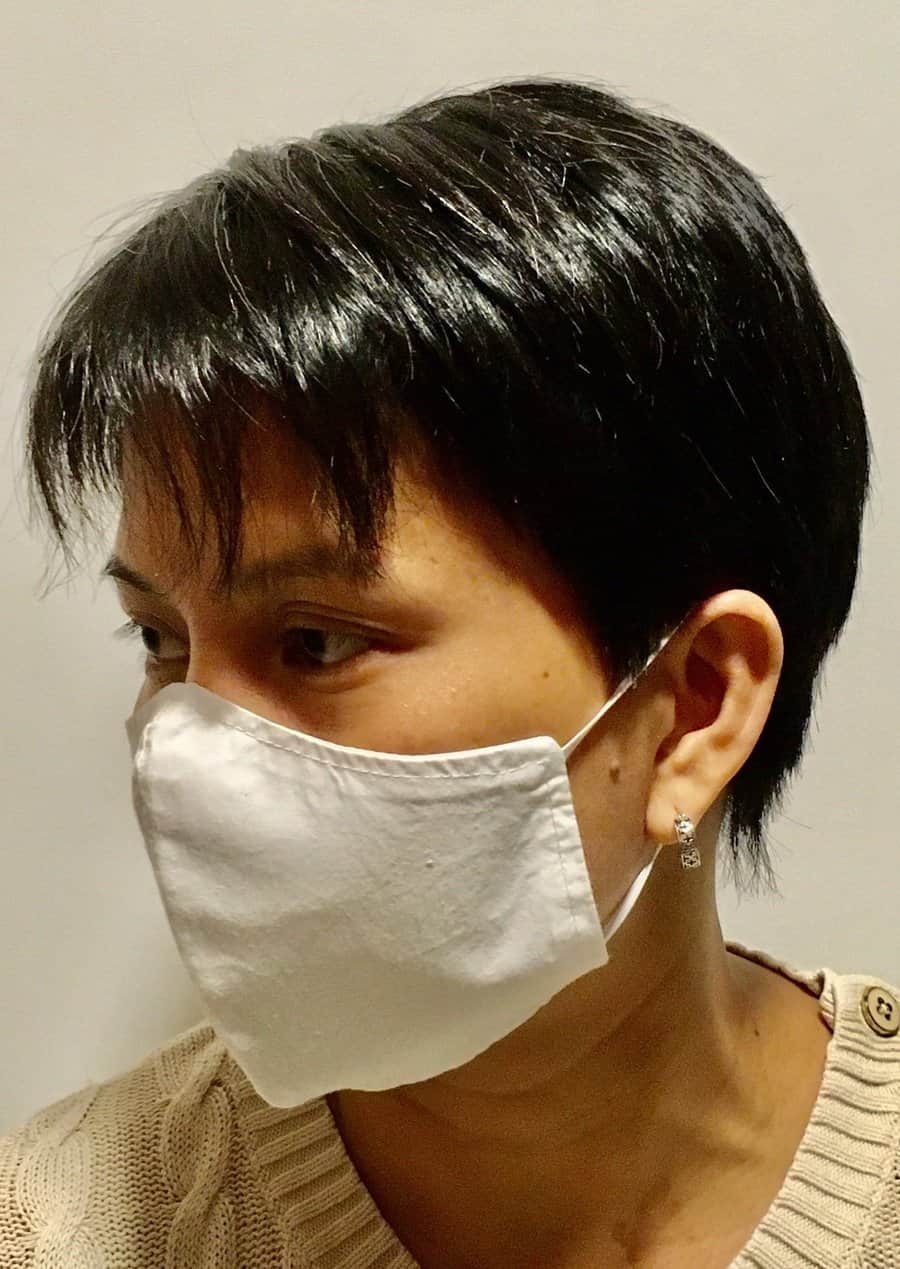 These face masks are designed to be used when N-95 respirator masks or formal surgical masks are not required or are not available. They are made using two layers of tightly woven cotton fabric. They are reusable and washable.
The masks are available in three sizes: Child, Regular Adult, and Large Adult.
All sizes are on sale for only $7.99 each and volume discounts are available.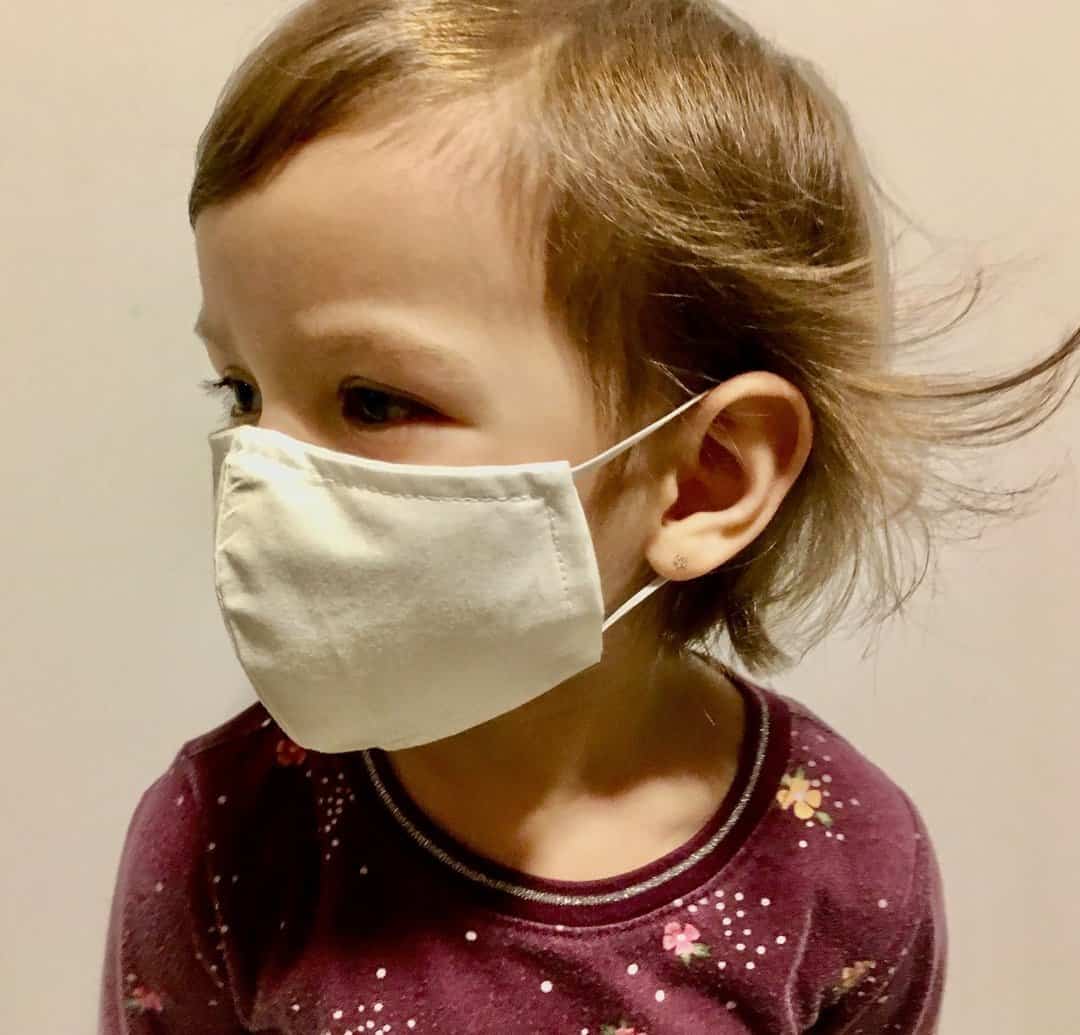 TheraCalm™ is a trademark of Ballast Blankets Inc. Ballast Blankets is licenced in accordance with the Medical Devices Regulations of the Food and Drugs Act to manufacture medical devices for distribution. Their other brands are DentaCalm™ and Ballast Blankets™. You can reach them toll free at 1-877-289-4163.
Get Your Cloth Masks Now
We can all start wearing cloth face masks when we have to go grocery shopping or if we have to care for a sick family member.
Simply order a mask for $7.99 and get a few extras for your family and friends.
Pin it for Later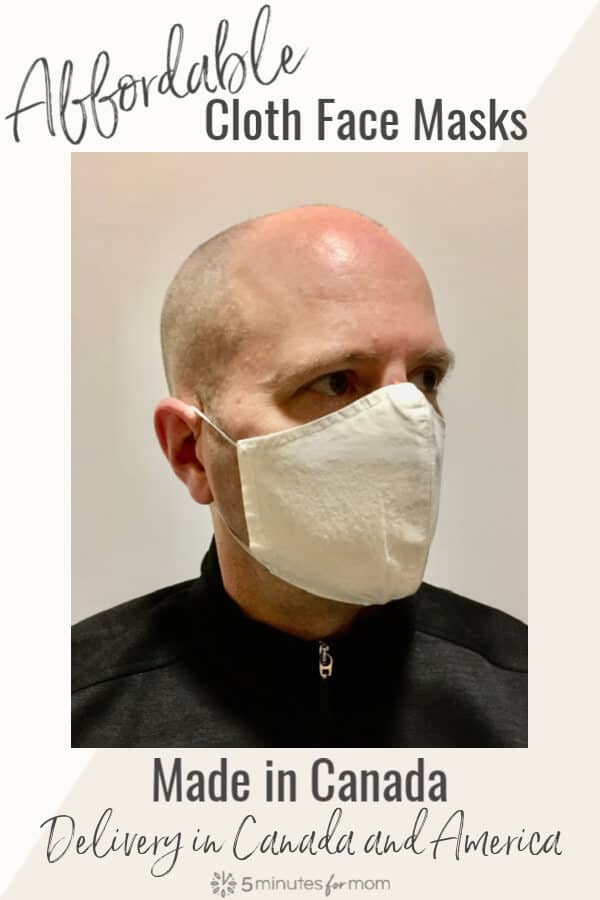 Disclosure: This post is sponsored, so extra thanks for reading and sharing.
Written by Susan Carraretto, co-founder of 5 Minutes for Mom
Talk with me: @5minutesformom and Facebook.com/5minutesformom
Pin with me at pinterest.com/5minutesformom