This post may contain affiliate links. Read my disclosure policy here.
Red Velvet Cake Mix Cookies are incredibly quick and easy to make and taste delicious. These cookies start with a cake box and end as a special treat perfect for sharing with friends.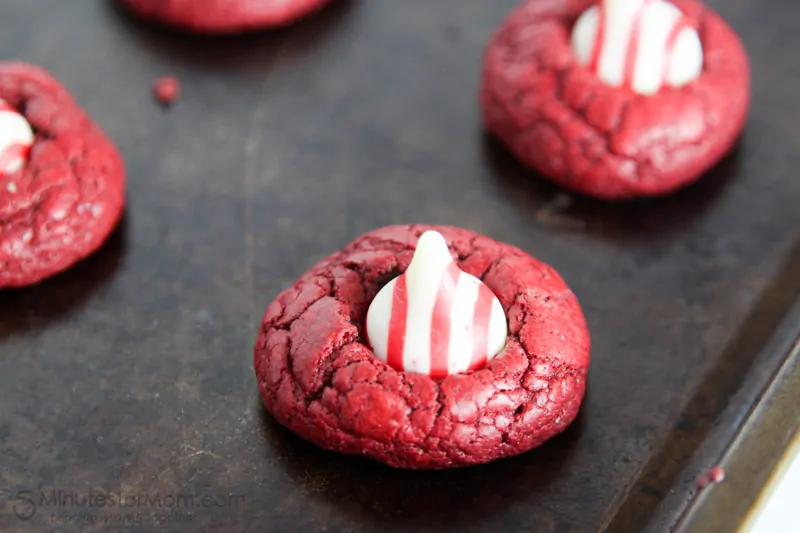 My daughter loves red velvet anything, cakes, cookies, fudge, brownies, if it comes in red velvet she loves it.
I am not sure that I ever had red velvet until I was grown and married and I'm not even sure what it was, probably cake.
We LOVE to make cake mix cookies at our house because they are simple and easy and delicious. They are definitely something that the kids can whip together on their own.
Adding the striped kisses to the tops of the cookies while they are hot is a nice added touch. A super easy way to dress up your cookies.

Red Velvet Cake Mix Cookies
All you need is this… striped hershey's kisses, red velvet cake mix, 1/4 cup melted butter, 2 large eggs.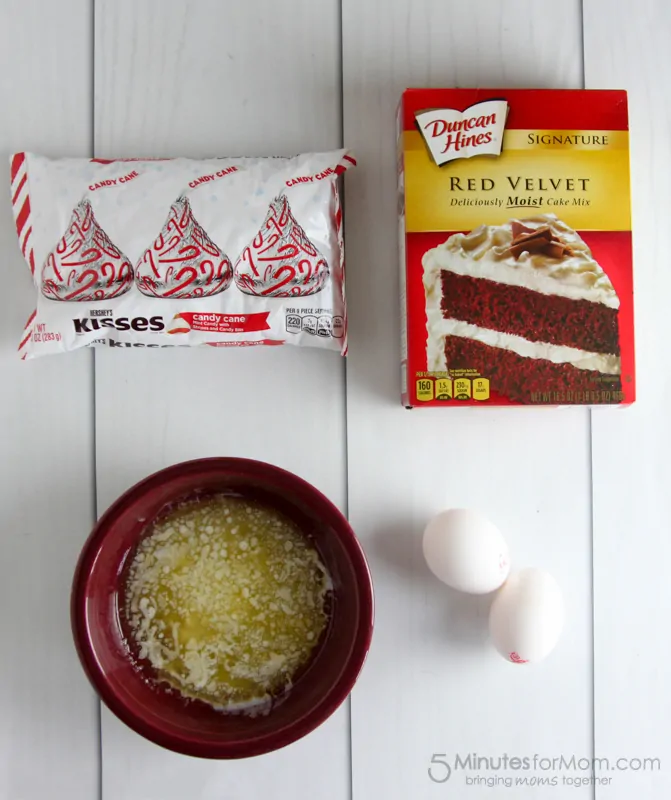 Mix all ingredients together…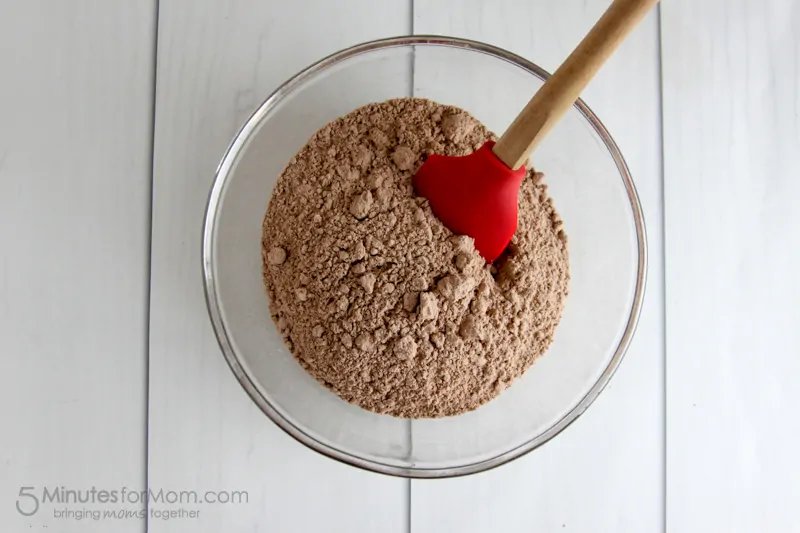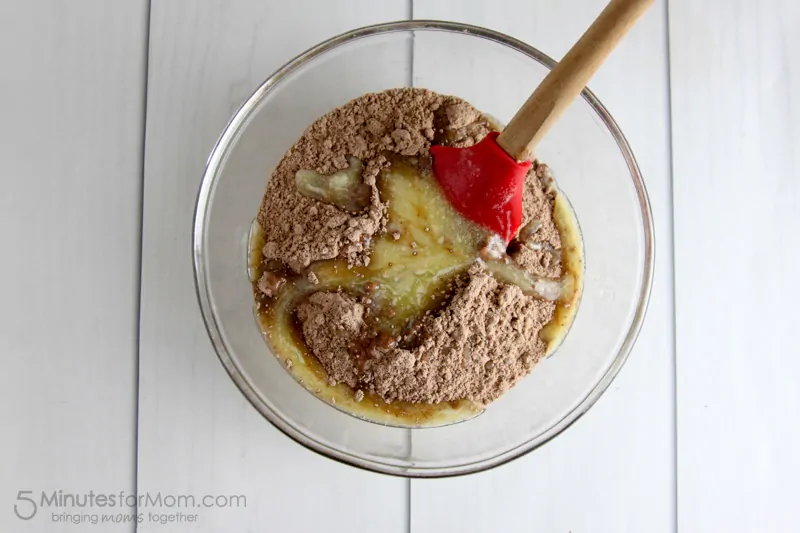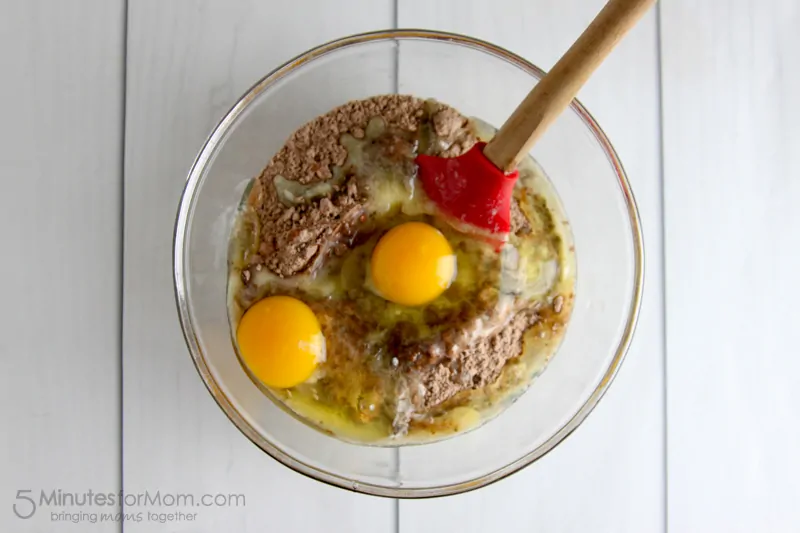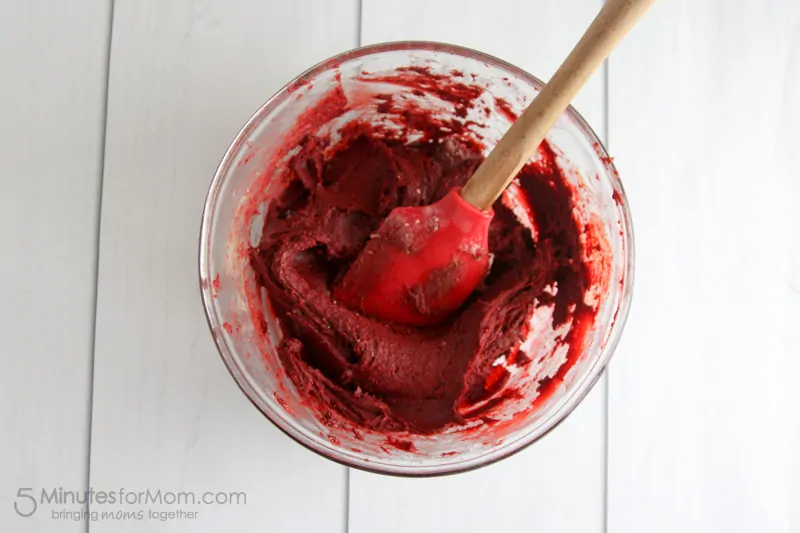 Shape the dough into balls, place on a cookie sheet… bake at 350 for 8-10 minutes…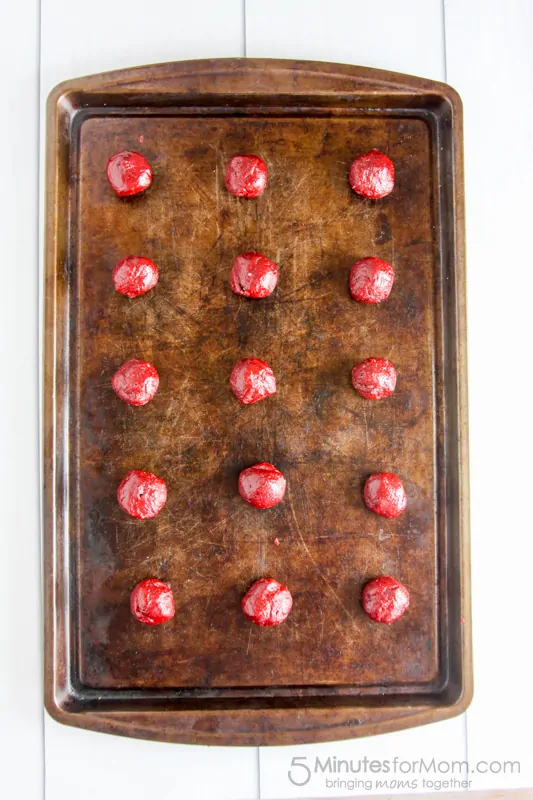 While the red velvet cake mix cookies are baking, unwrap enough hershey's kisses to have one for each cookie…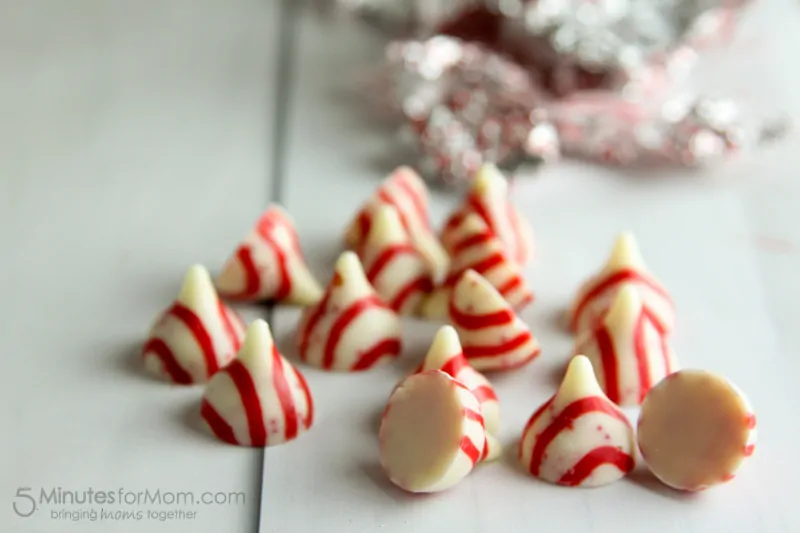 When the cookies are done, remove them from the oven…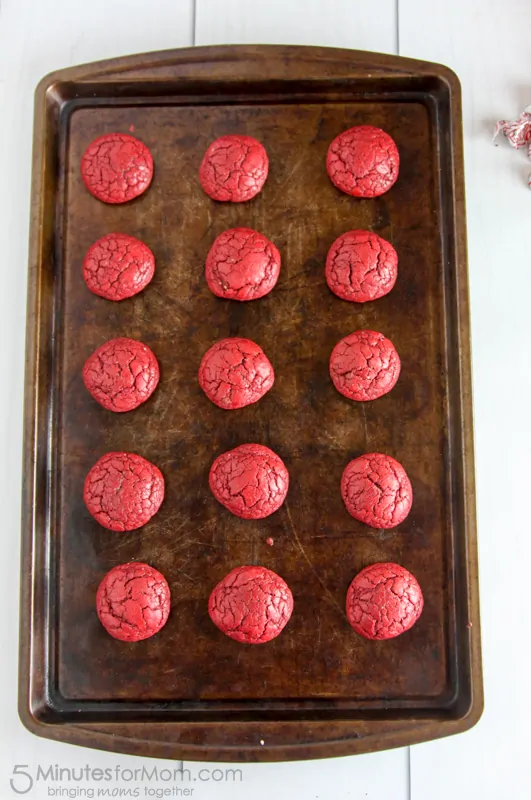 Immediately place one hershey's kiss in the middle of all the cookies, gently press down…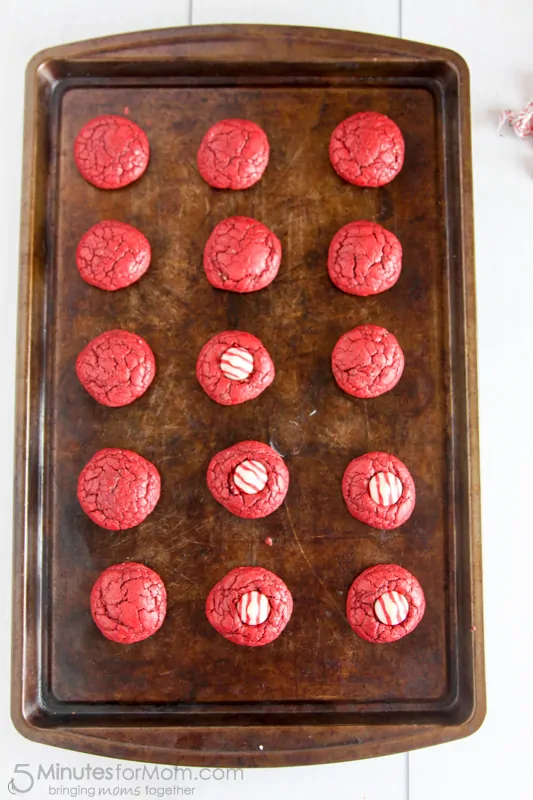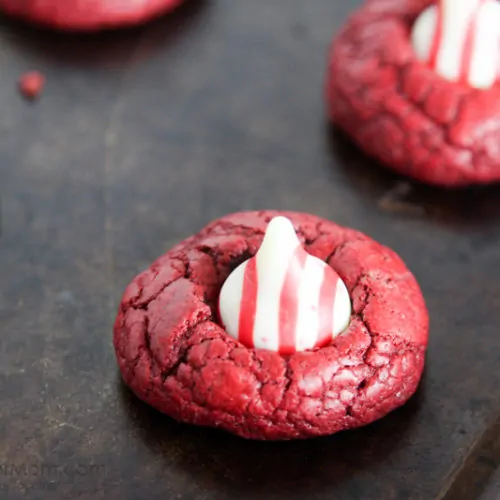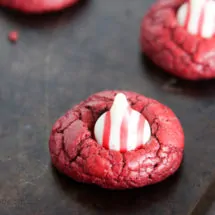 Red Velvet Cake Mix Cookies
Red Velvet Cake Mix Cookies that are quick to make and taste delicious!
Print
Pin
Rate
Servings: 24 cookies
Calories: 127kcal
Ingredients
1 box Red Velvet Cake Mix
1/3 cup melted butter
2 eggs
24 Hershey's Kisses
Instructions
Preheat oven to 350.

Combine all ingredients except for the Hershey's kisses.

Roll the dough into balls, place on a cookie sheet.

Bake for 8-10 minutes.

Unwrap Hershey's Kisses.

Remove cookies from oven, while they are still hot press a Hershey's Kiss onto each cookie.

Cool & Serve!
Nutrition
Calories: 127kcal | Carbohydrates: 16g | Protein: 2g | Fat: 7g | Saturated Fat: 3g | Cholesterol: 22mg | Sodium: 180mg | Potassium: 64mg | Fiber: 1g | Sugar: 9g | Vitamin A: 99IU | Calcium: 39mg | Iron: 1mg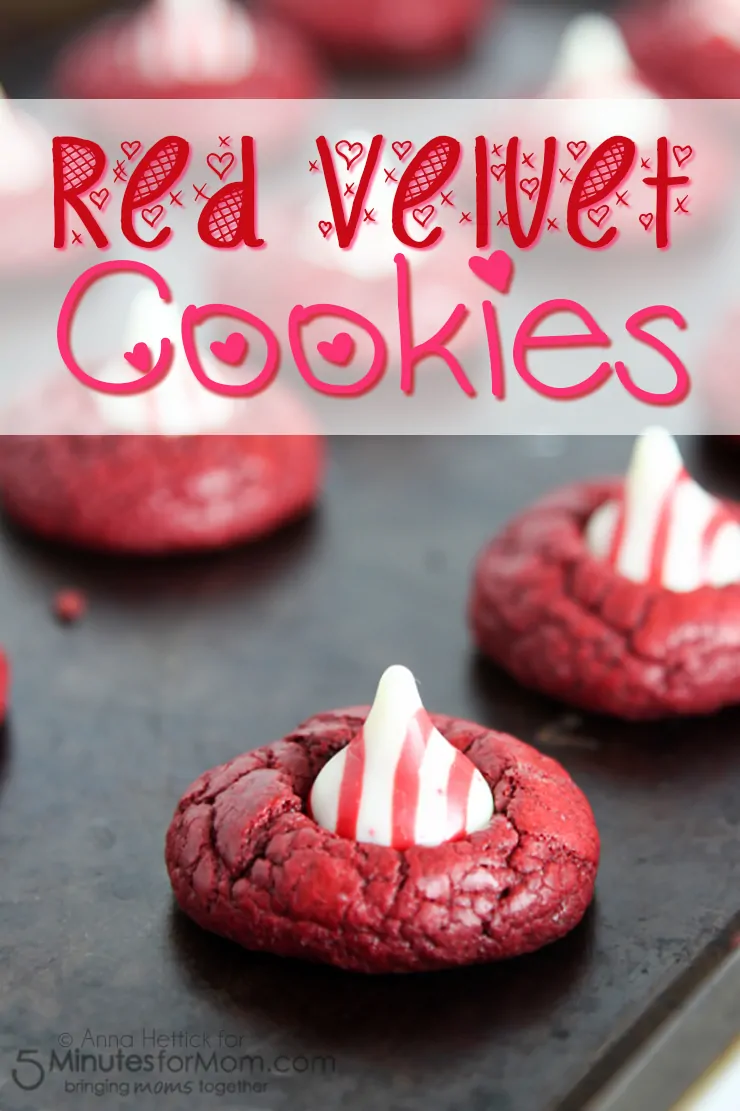 We really appreciate it when you share our posts. Sharing on the social media platform of your choice helps us so much. Thank you!
Written by Anna, who shares delicious recipes and a bit of fashion from the country on her blog Green Eyed Country Girl. See what she's pinning on Pinterest and "like" Green Eyed Country Girl on Facebook.
More Cookie Recipes
If you're looking for more cookie recipes, be sure to check out our post on how to make perfect chocolate chip cookies as well as these tasty recipes…
A quick and simple sugar cookie recipe that will work well with gluten or without.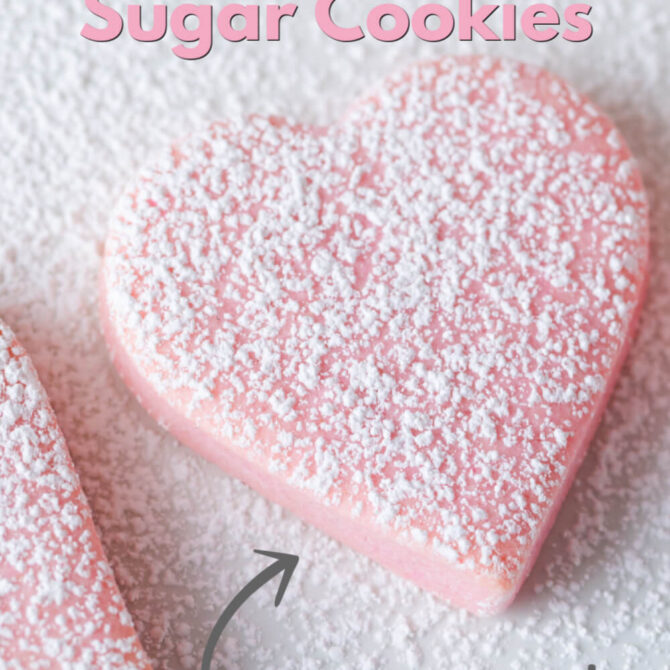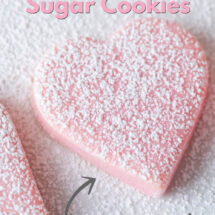 These conversation heart cookies are tasty and easy to make Valentine's Day cookies. Instead of worrying about royal icing, these colorful cookies use a simple buttercream icing for writing "conversation heart" messages.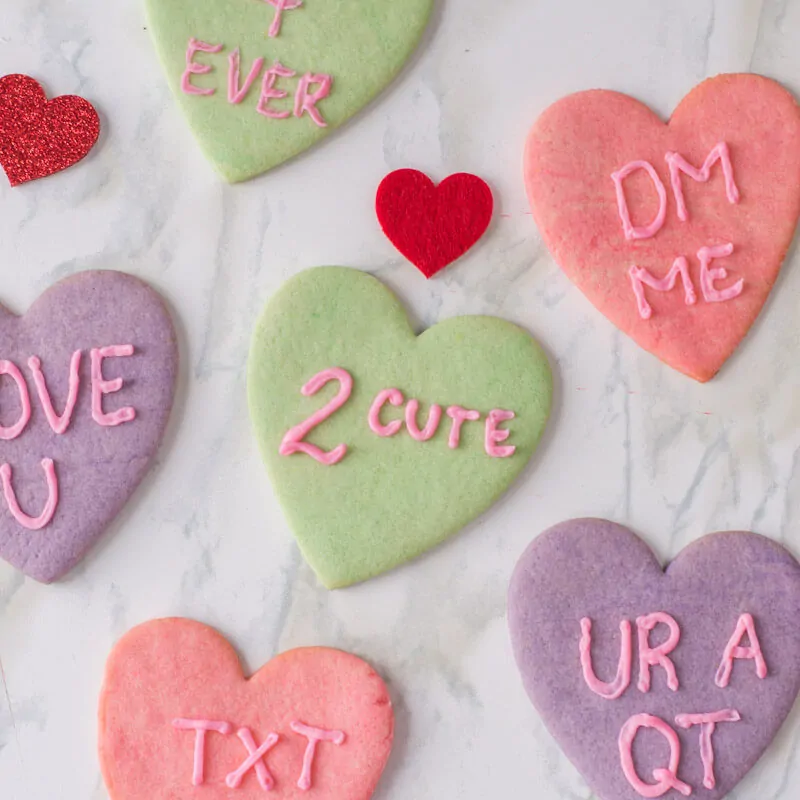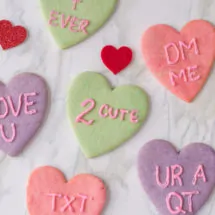 Delicious gluten free cookies and that quick and easy to make. Boysenberry jam is perfect for filling thumbprint cookies, but you can make this recipe with any flavor jam, as long as it's thick.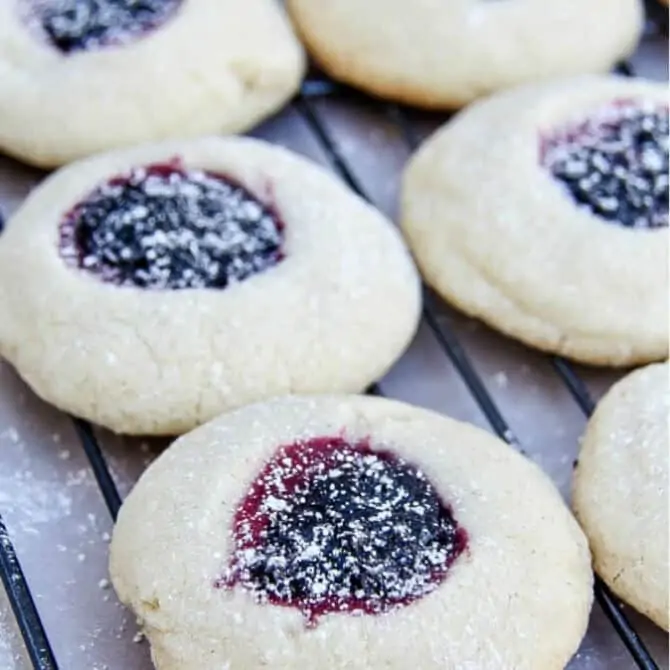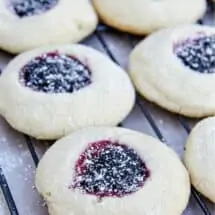 Tasty sugar cookies decorate with melted white chocolate and sprinkles. This quick and easy way to ice cookies is so delicious.