This post may contain affiliate links. Read my disclosure policy here.
You will be amazed how easy it is to create a beautiful Valentine's Day painting by following our simple step-by-step tutorial. These DIY Valentine's Day cards and paintings are an easy art project for all ages that you can adapt for any holiday… and of course, you can make this style of painting at any time of year.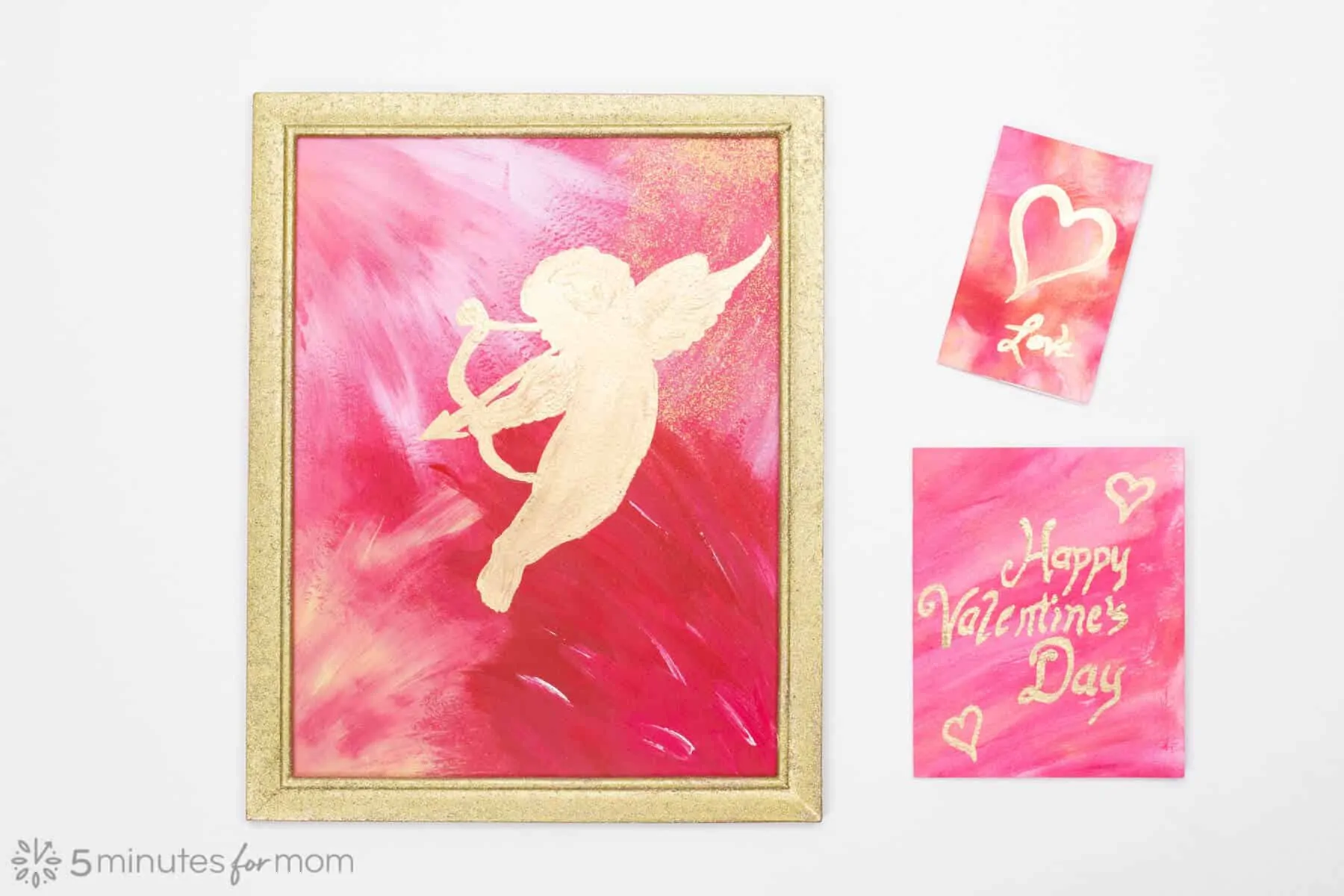 You and your kids of all ages (even teenagers) will love this latest craft in our ongoing sponsored partnership with Testors.com.
Valentine's Day is coming soon and we are excited to host another Testors Crafternoon to show you how to create simple yet stunning Valentine's Day paintings to frame or turn into Valentine's Day cards.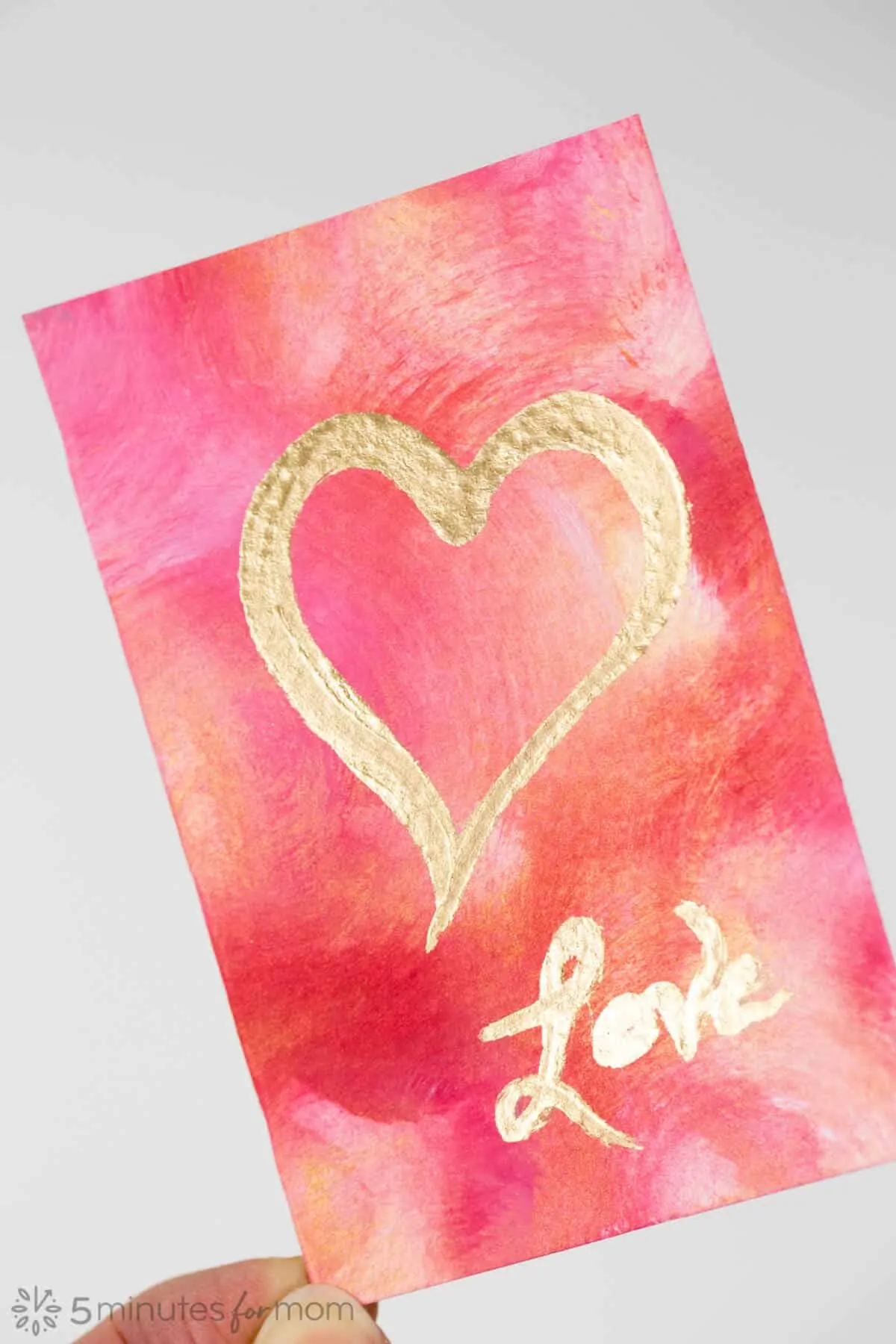 How to Create an Easy Valentine's Day Painting
In this Valentine's Day art project, my daughter, Olivia, and my nieces, Julia and Sophia, and I used Testors Craft Acrylic Craft Paint and Enamel Paint Pens to create a variety of paintings and Valentine's Day cards.
For our Valentine's Day theme paintings, we used various combinations of Testors Craft Acrylic Craft Paints in red, white, metallic gold, and gold glitter.
We also used the Testors Craft Enamel Paint Pen in Gold Metallic. We love how this Gold Metallic Enamel Paint Pen creates an incredible gold-leafing effect.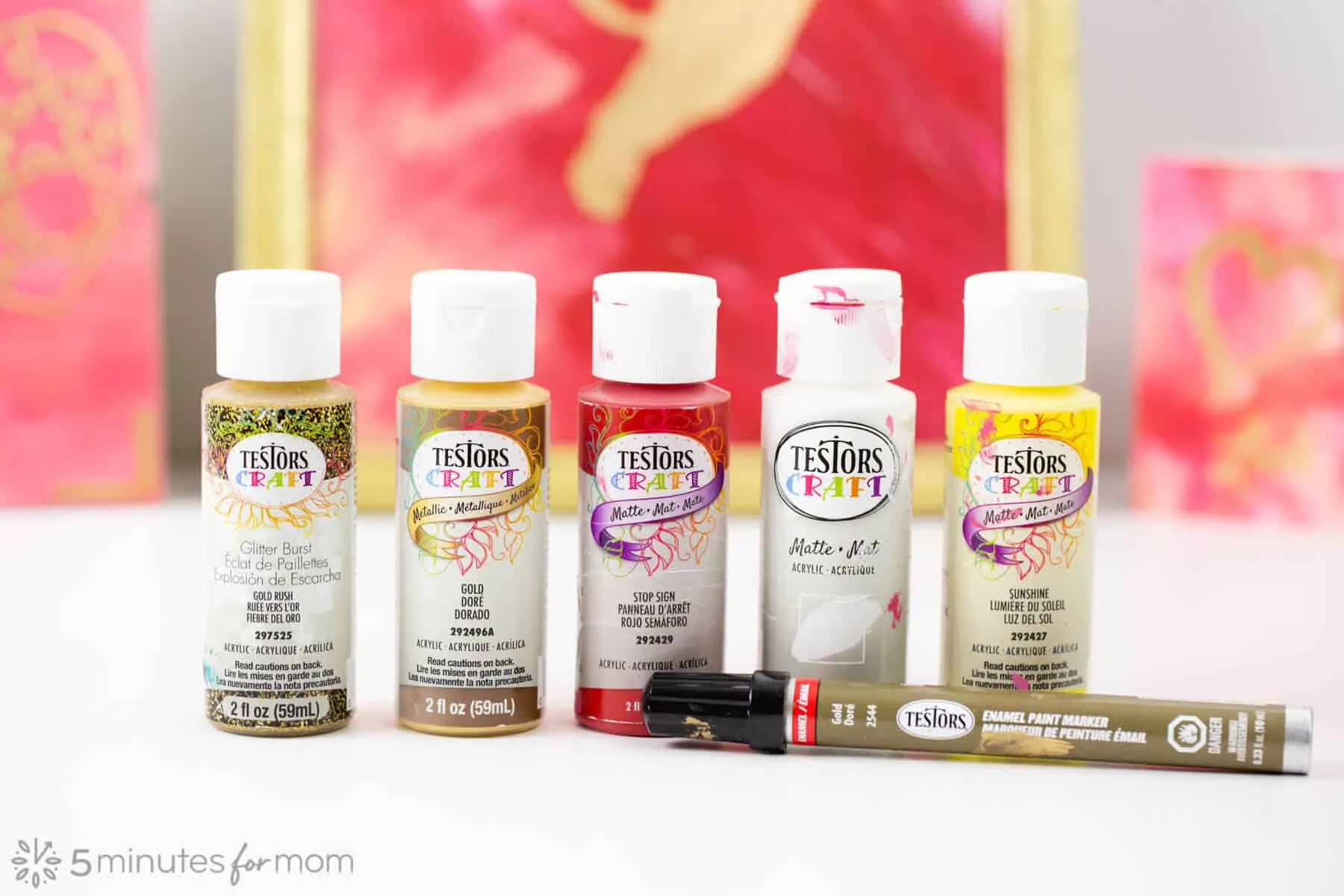 Where To Buy Testors Craft Paints
You can find a variety of Testors Craft Acrylic Paint online at Amazon.com, Walmart.com and select Do-It-Best, True Value, Menards and Fleet Farm stores.
Testors Craft Enamel Paint Pens can be found online at Amazon.com and at Michaels, Home Depot, Dick Blick and select Ace Hardware stores.
We also used some Cupid Printable Templates that I have included for you to download here for free. You can use these templates if you want, but you can also use other printable templates or pictures to create an endless list of easy painting ideas.
If you like to draw as my daughter and nieces do, you can come up with your own designs and templates. That is the beauty of this painting craft — it works for all ages and skill levels.
If you are working with small children, they can fingerpaint, use brushes, sponges, even splatter-paint, to create whatever colorful background they choose.
Older kids, teens or adults can use the enamel paint pens to add designs over the acrylic painted backgrounds by either painting directly on the acrylic painting once it is fully dry, or by painting on the glass of a frame.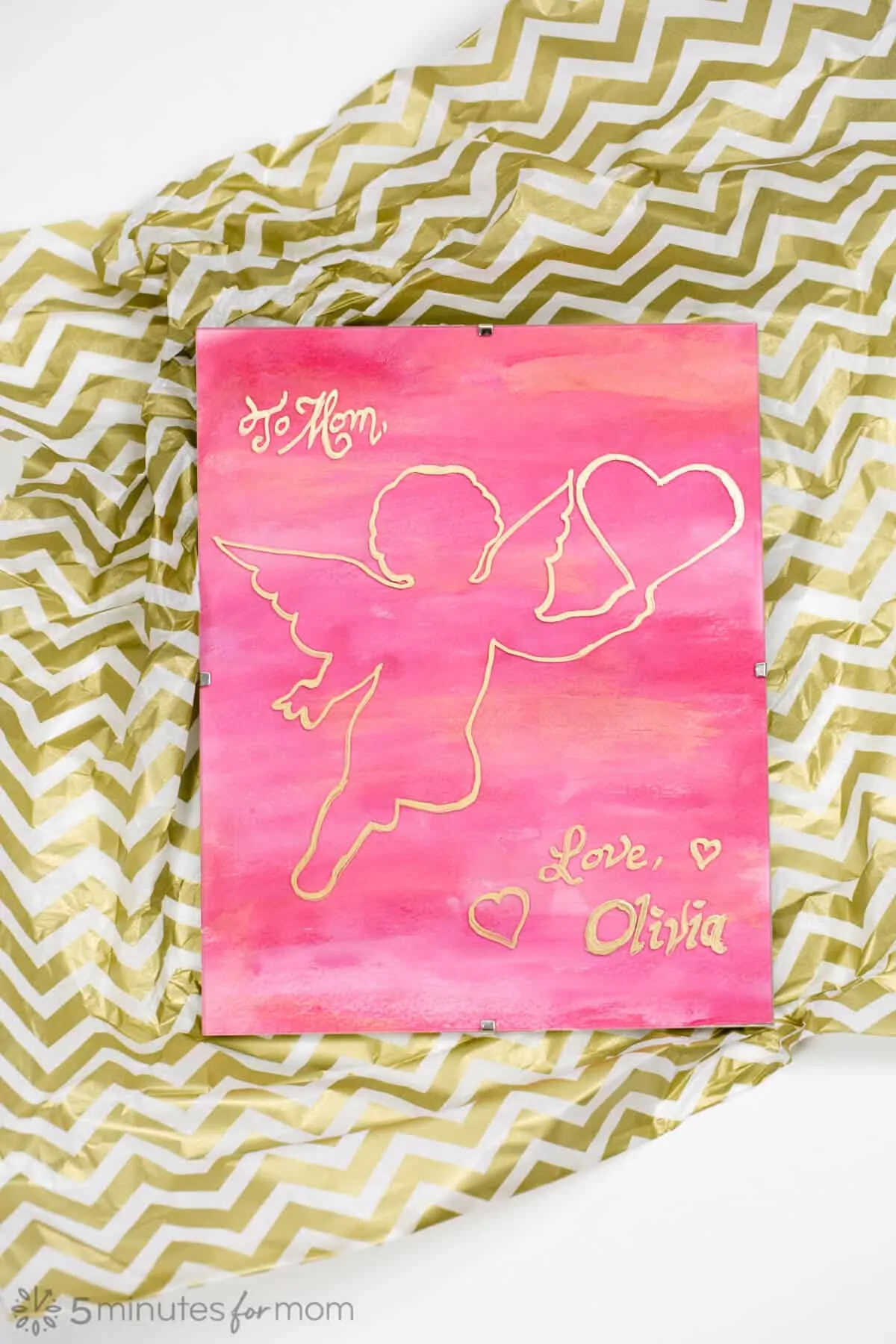 Using the enamel paint pens on a piece of glass allows you to easily trace a template, drawing, lettering, or photo. So even if you don't consider yourself an artist, you can still create stunning artwork!

Supplies:
Instructions:
This Valentine's Day Painting craft is fun for every age and skill level and makes a wonderful gift.

STEP 1 – Paint Background
With this painting project, you and your kids can relax and have fun getting creative with color.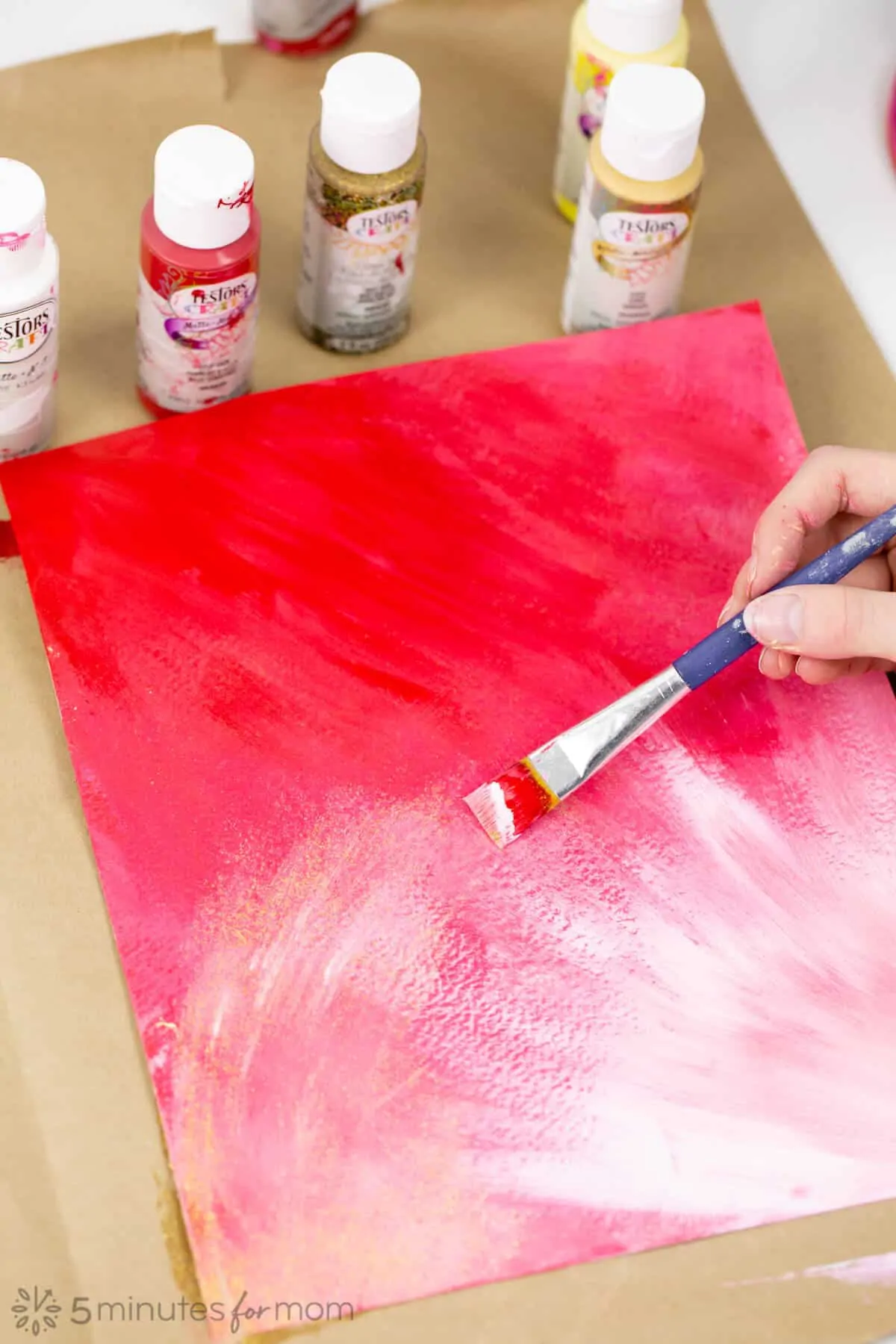 Whether you use brushes, sponges, or even splatter your paint, the goal is simply to cover a piece of paper in whatever colorful way you or your little artist desires.

STEP 2 – Draw or Print Template
You can draw your own design, lettering, or template or you can download one of our free printable templates.
Click here to download the set of free cupid templates.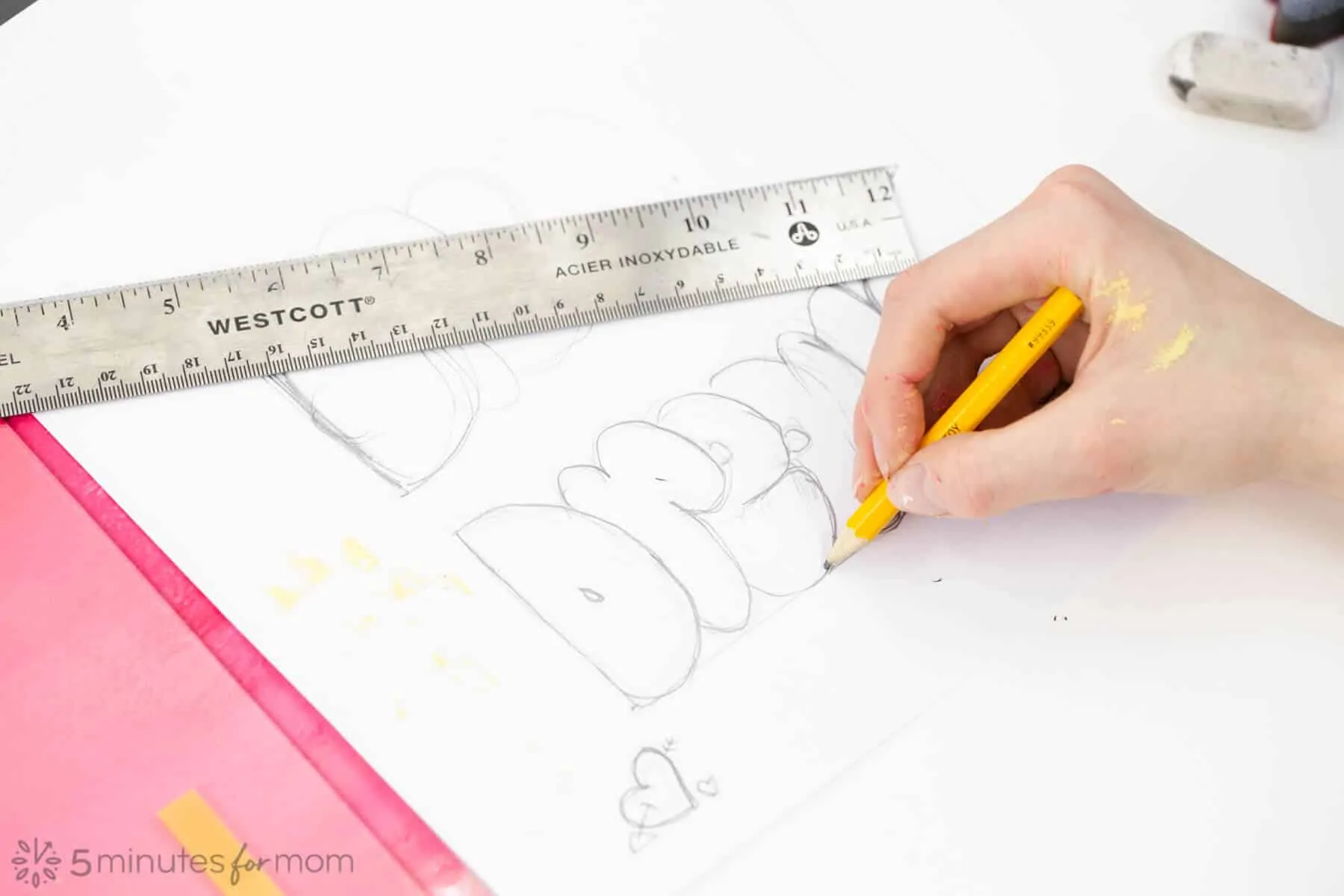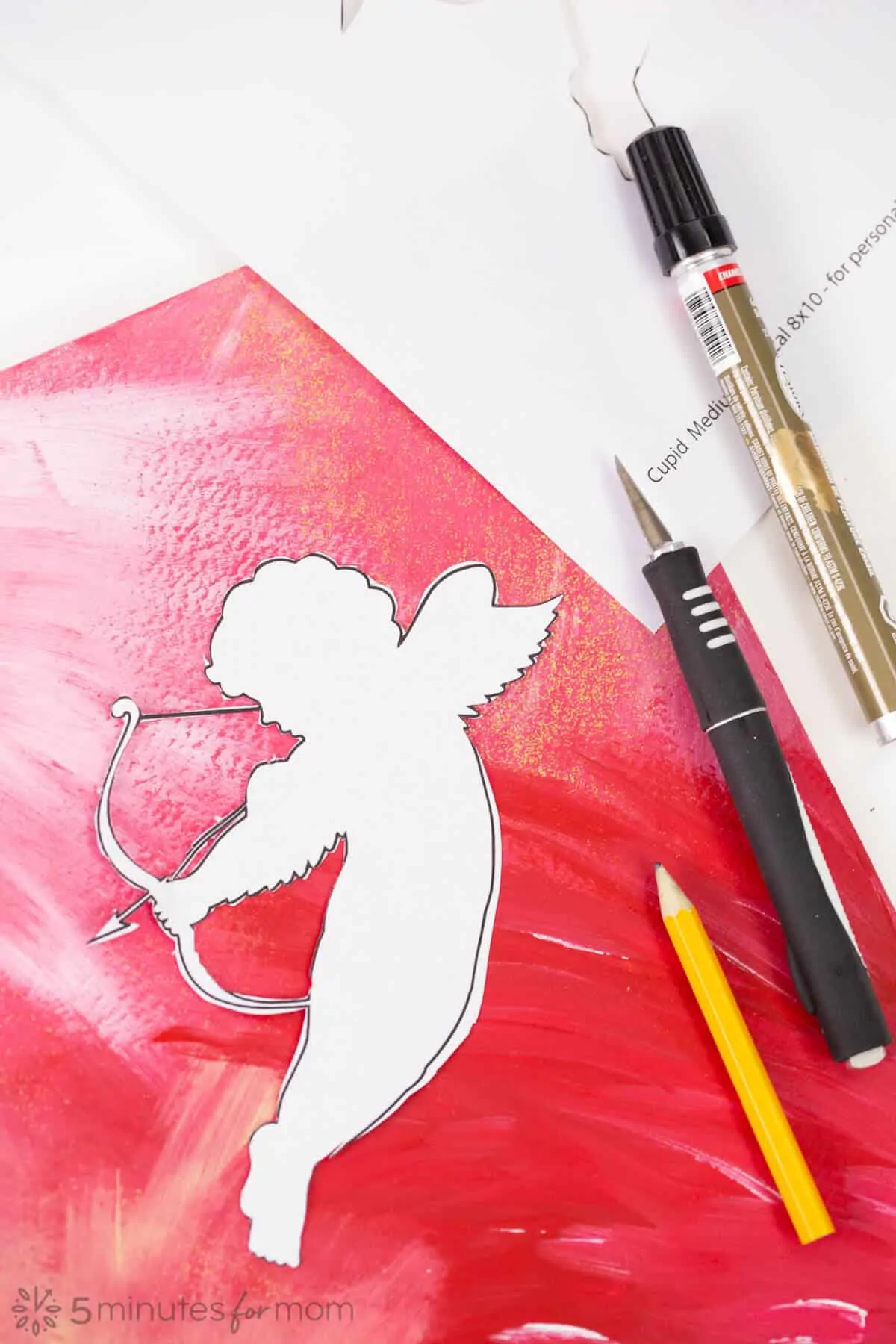 STEP 3 – Trace Design with Enamel Paint Pen
If you are using a frame and painting on the glass with your enamel paint pen, then place your template under the glass and trace with the enamel paint pen.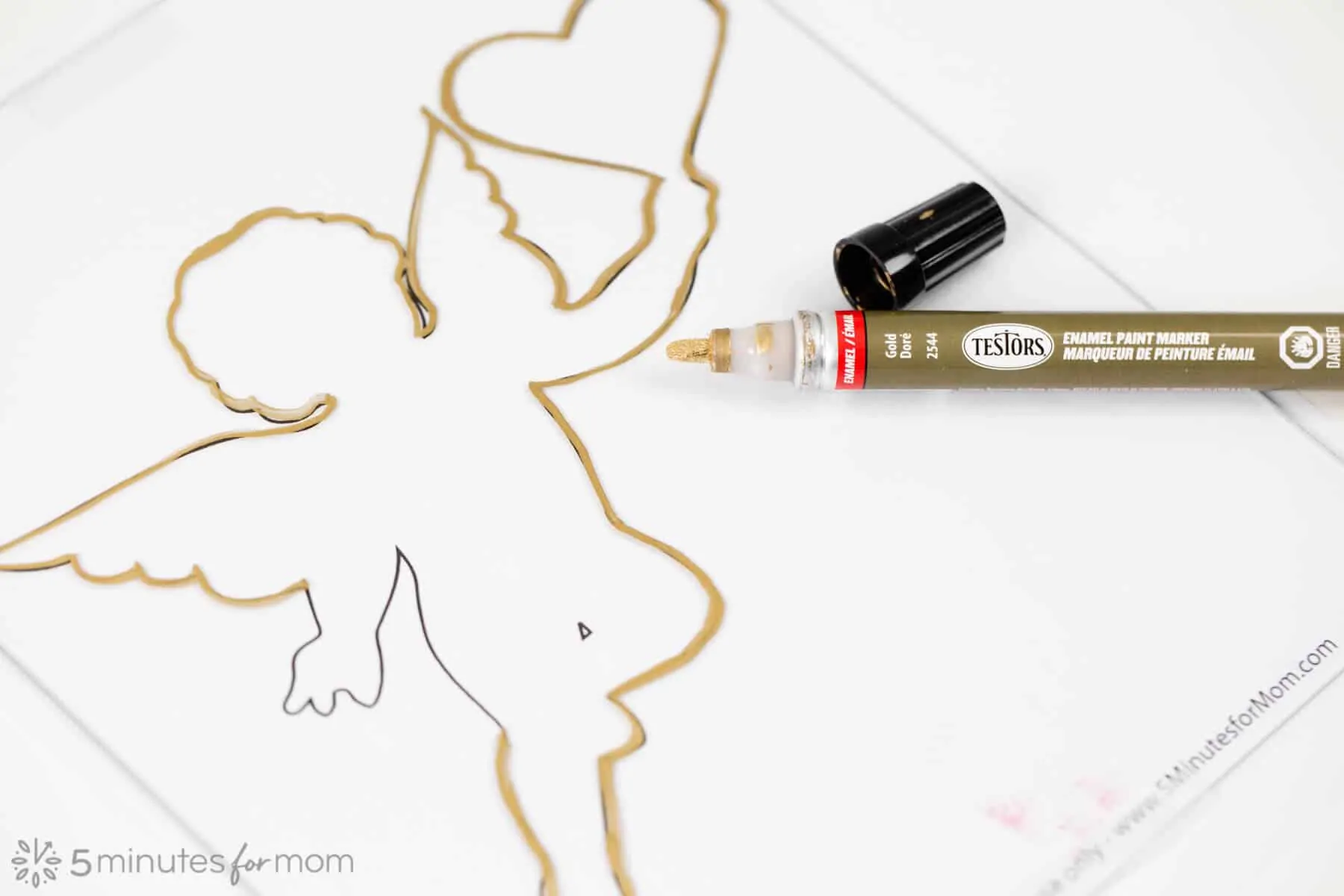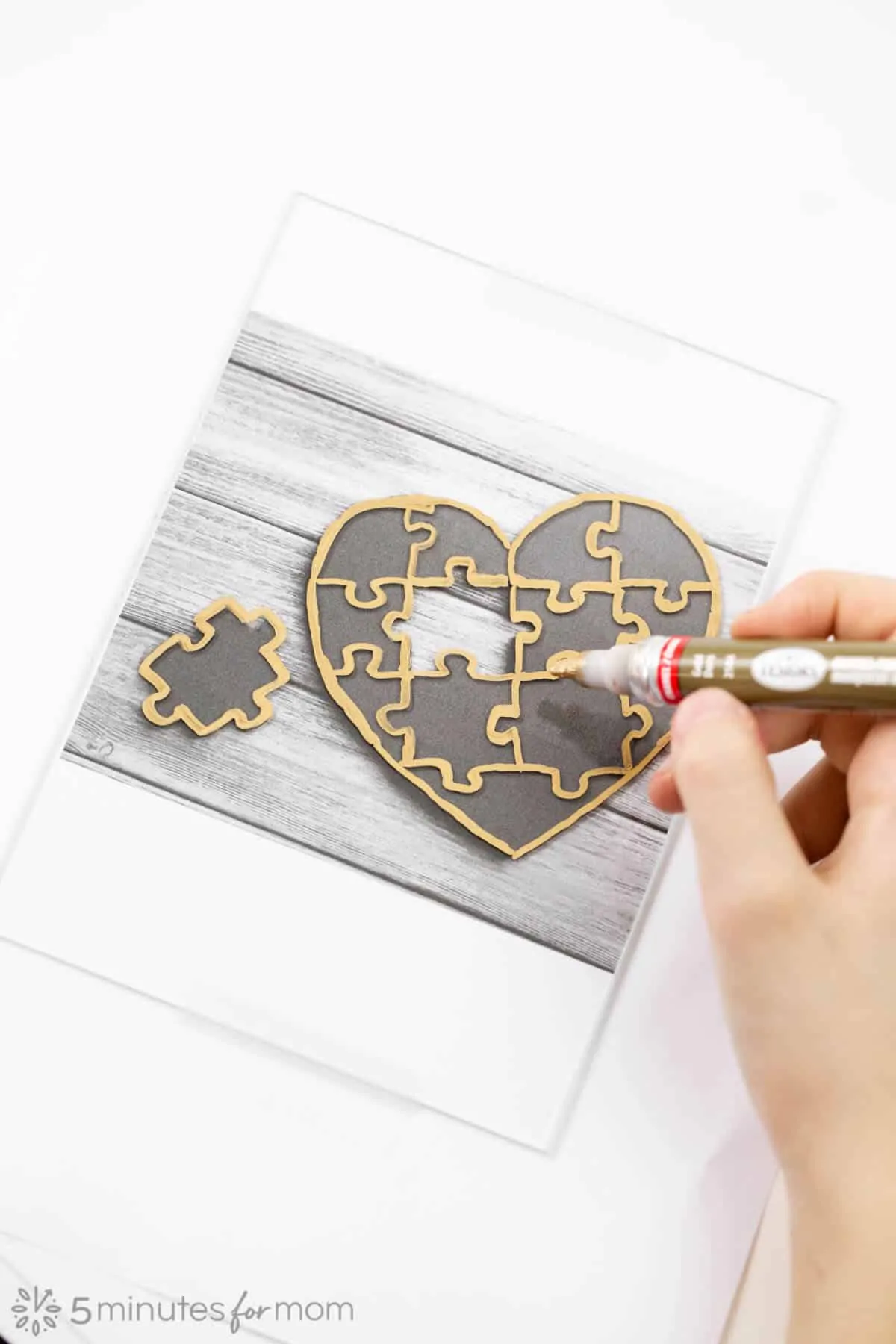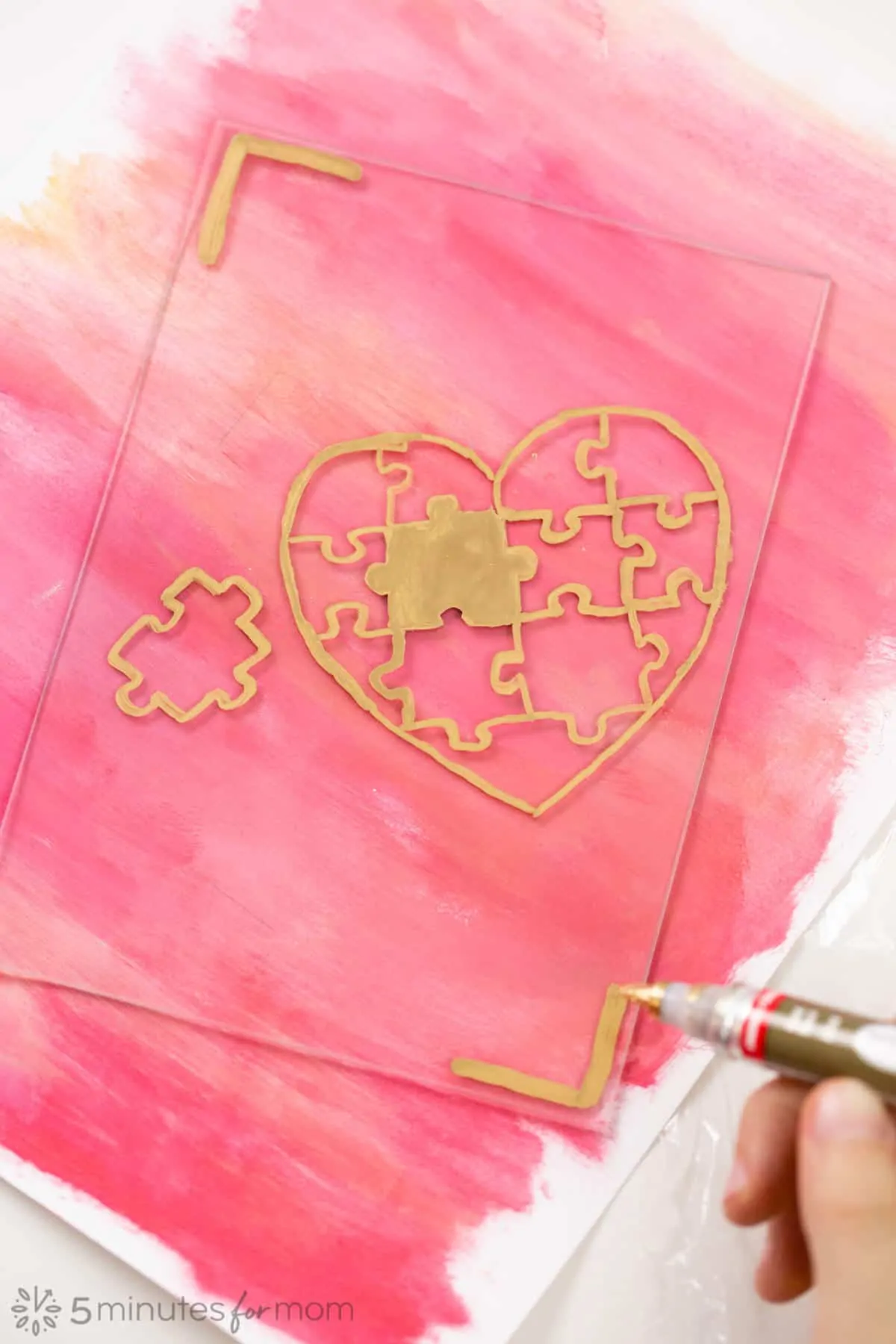 You can also paint directly on the acrylic painting once it is fully dry. This is a great option if you are making cards.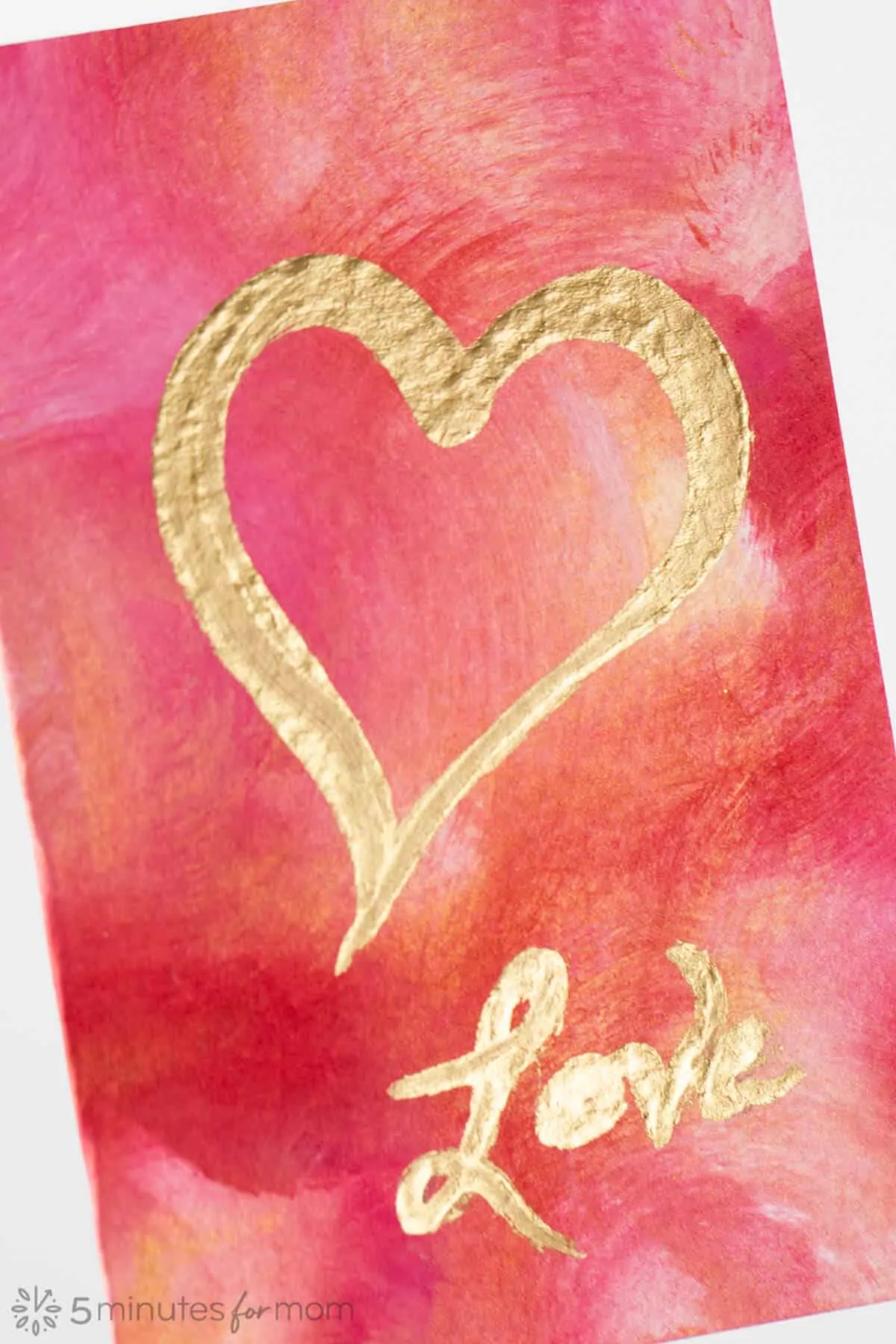 STEP 4 – Cut Background Painting to Fit Glass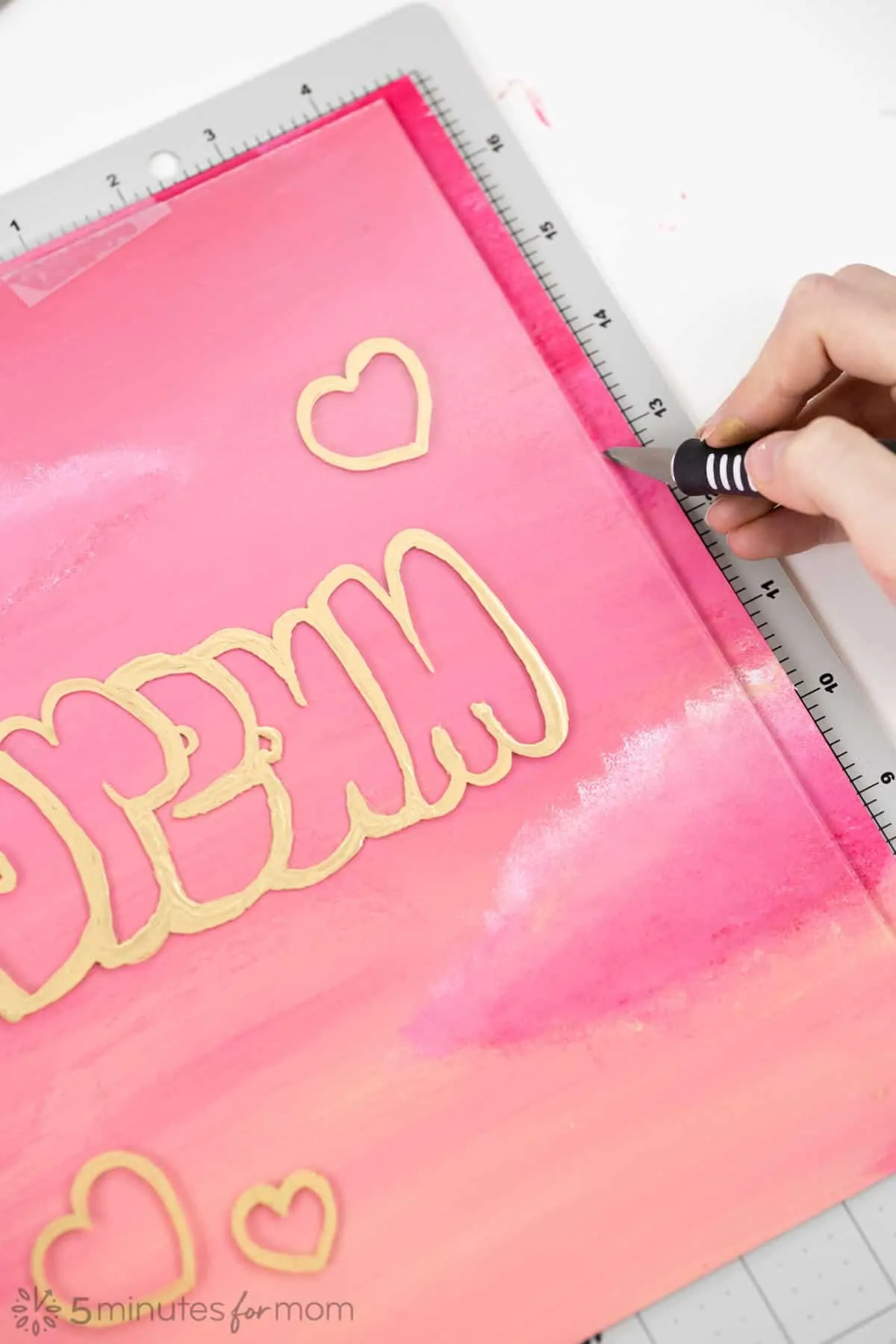 STEP 5 – Assemble Painting and Frame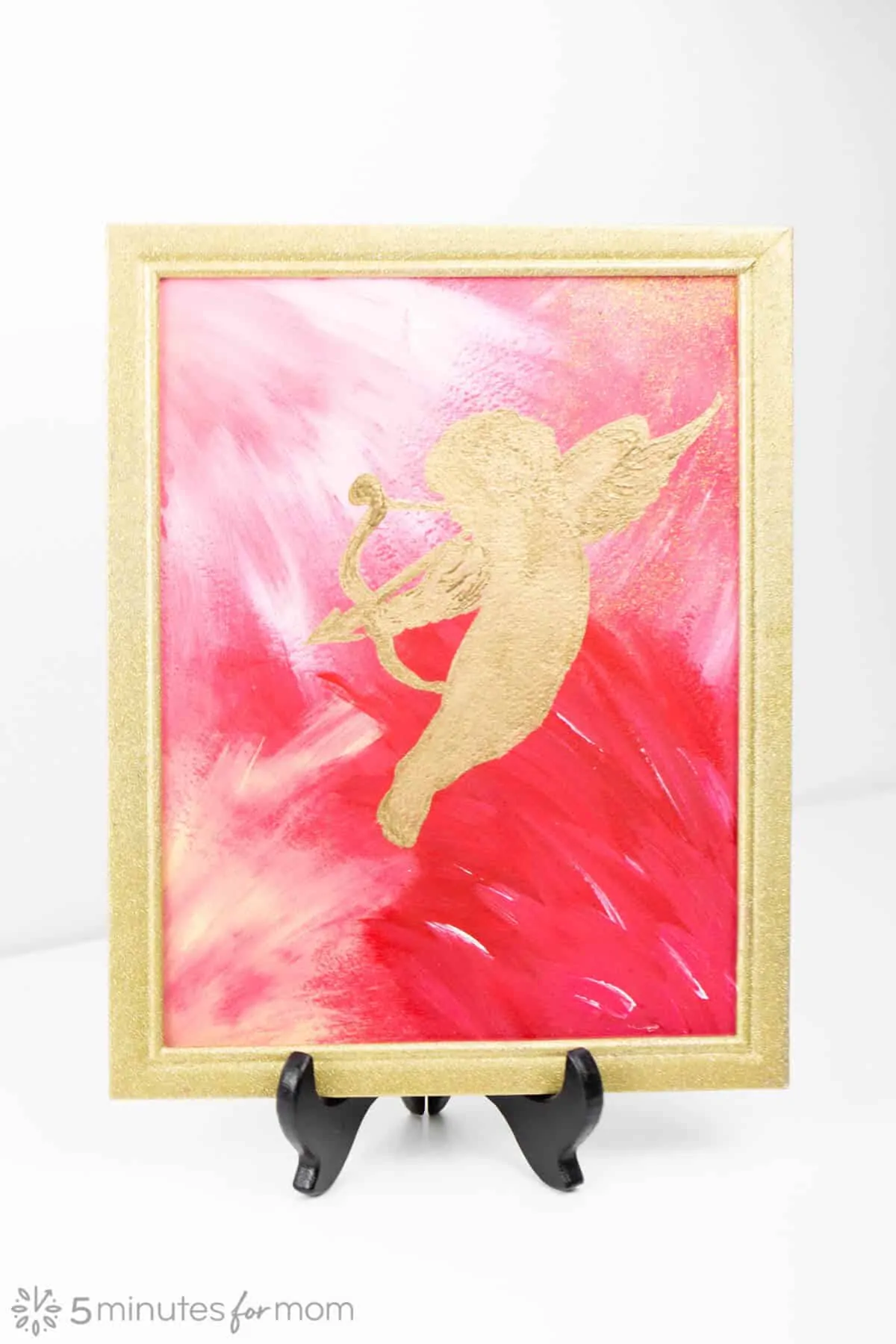 OPTIONAL STEP – Paint Frame
For extra fun, we upcycled some old wooden frames with spray paint. First, we primed the wooden frame with Rustoleum 2x Ultra Cover in White and then sprayed a coat of Rustoleum Metallic Gold.
After the gold paint was dry, on one frame, we sprayed two coats of Rustoleum Imagine Glitter in Rose Gold.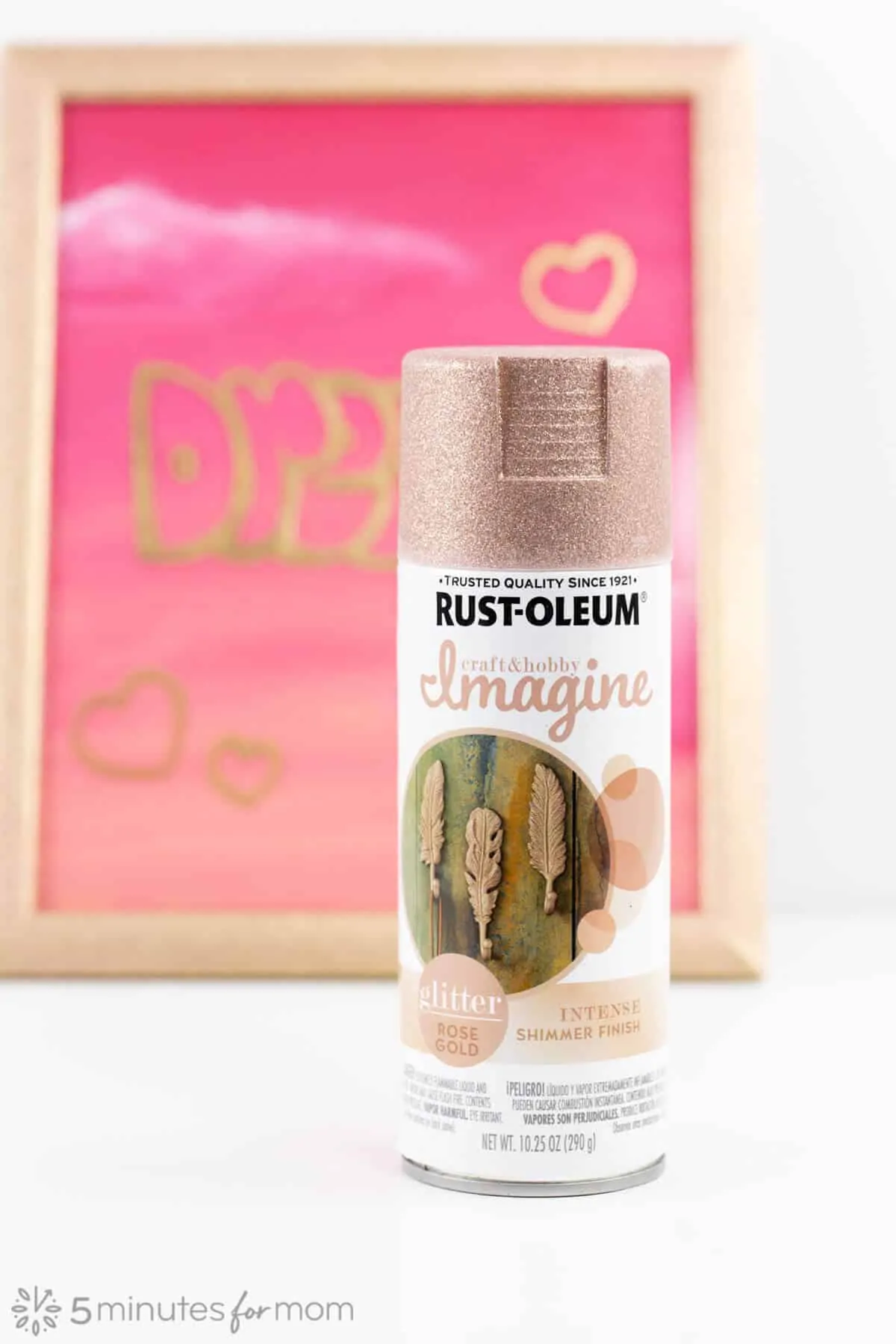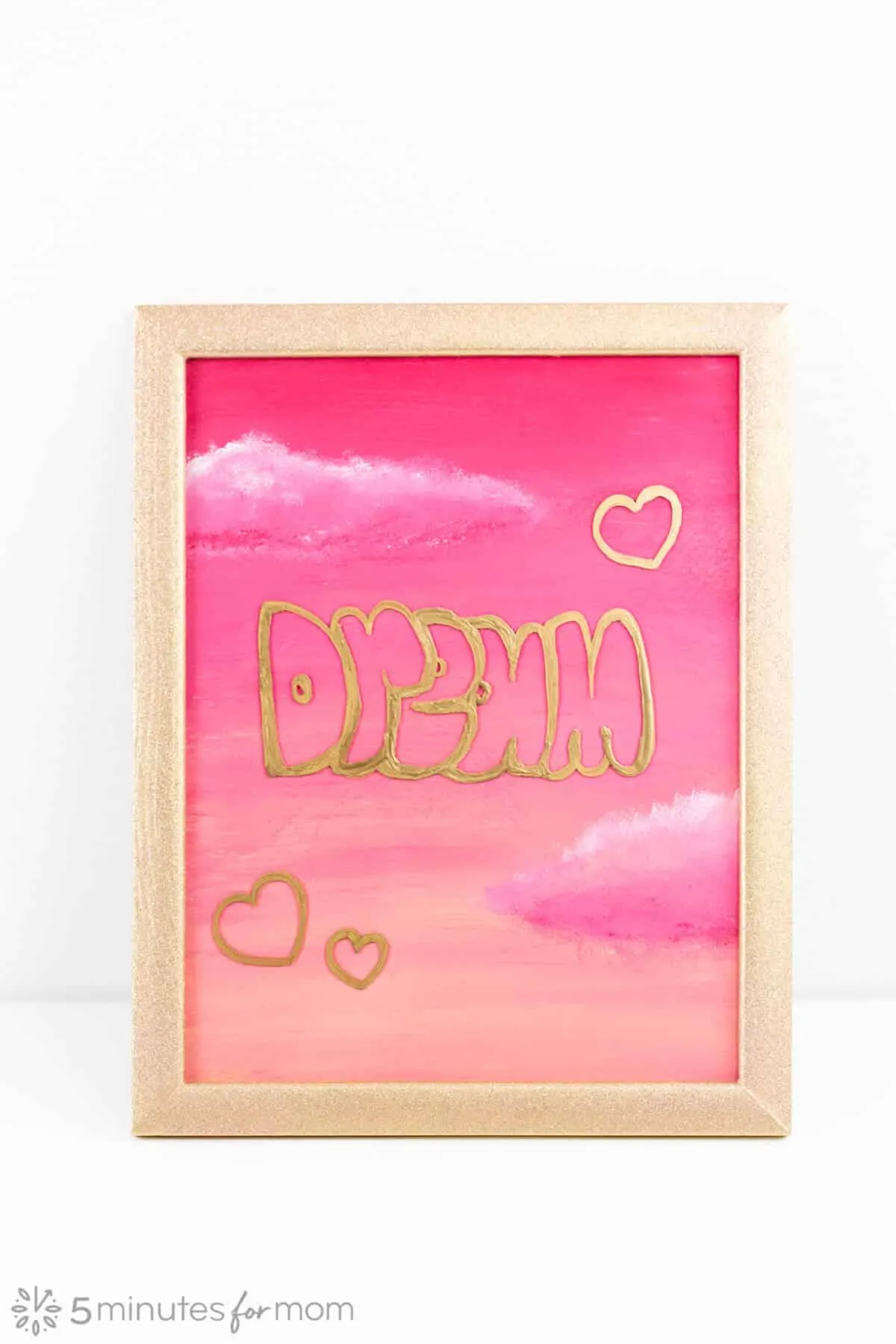 On the second frame, we applied two coats of Testors Intense Glitter in Gold.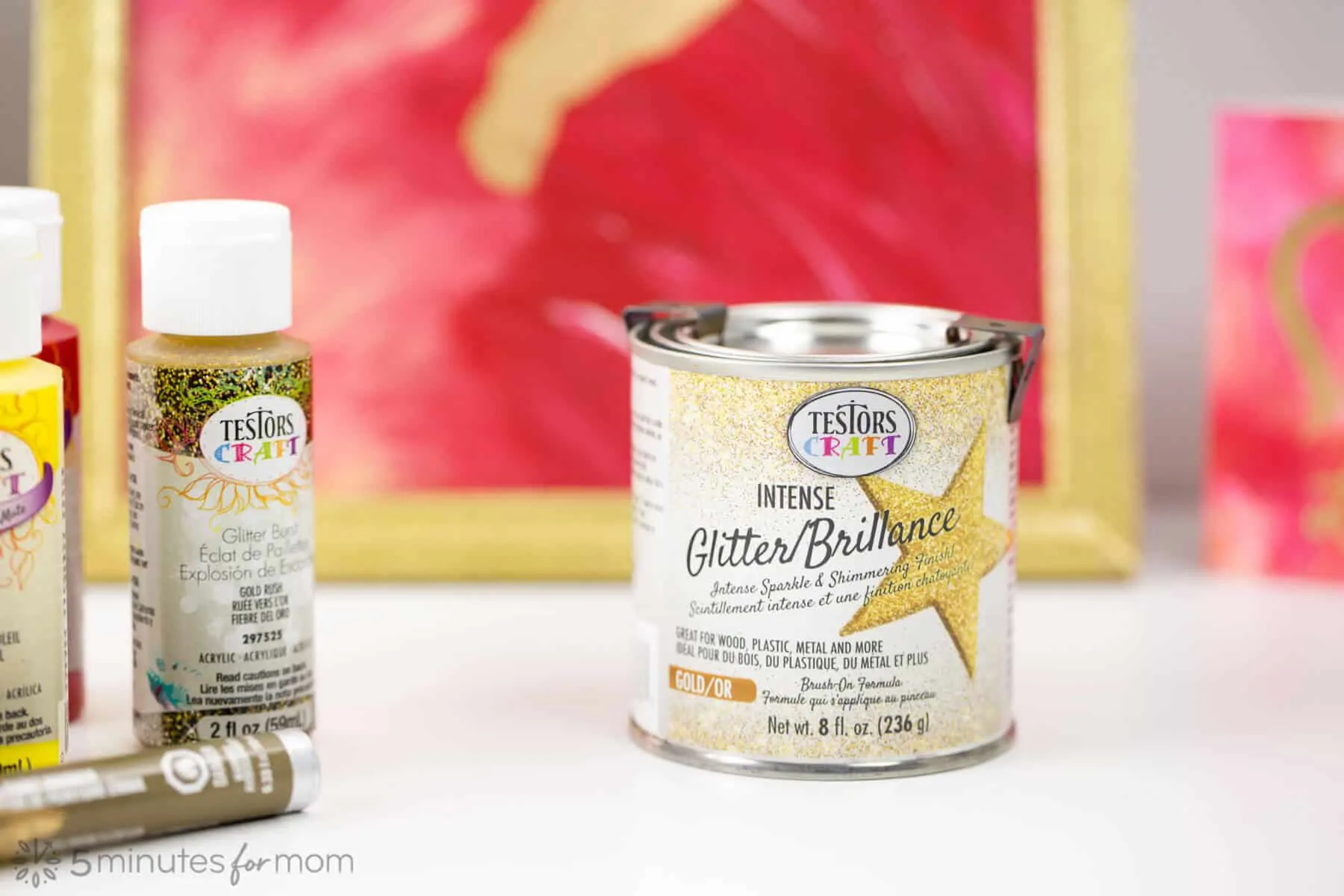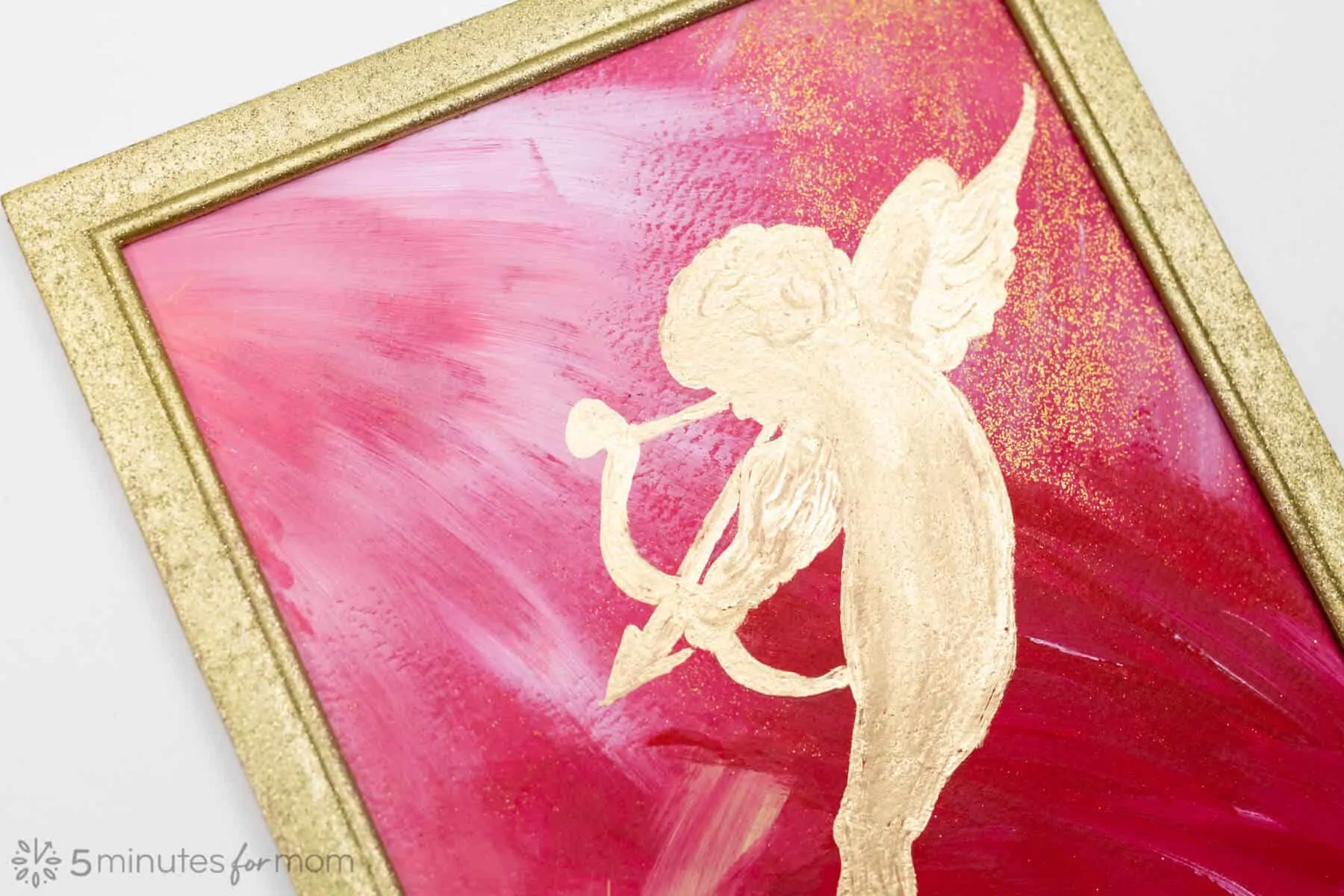 More Valentine's Day Crafts
Take a look at some of our other Testors Crafternoon projects that are perfect for Valentine's Day too:
Disclosure: This post is sponsored, so extra thanks for reading and sharing.
Written and photographed by Janice Croze, co-founder of 5 Minutes for Mom
Talk with me: @5minutesformom and Facebook.com/5minutesformom
Pin with me at pinterest.com/5minutesformom